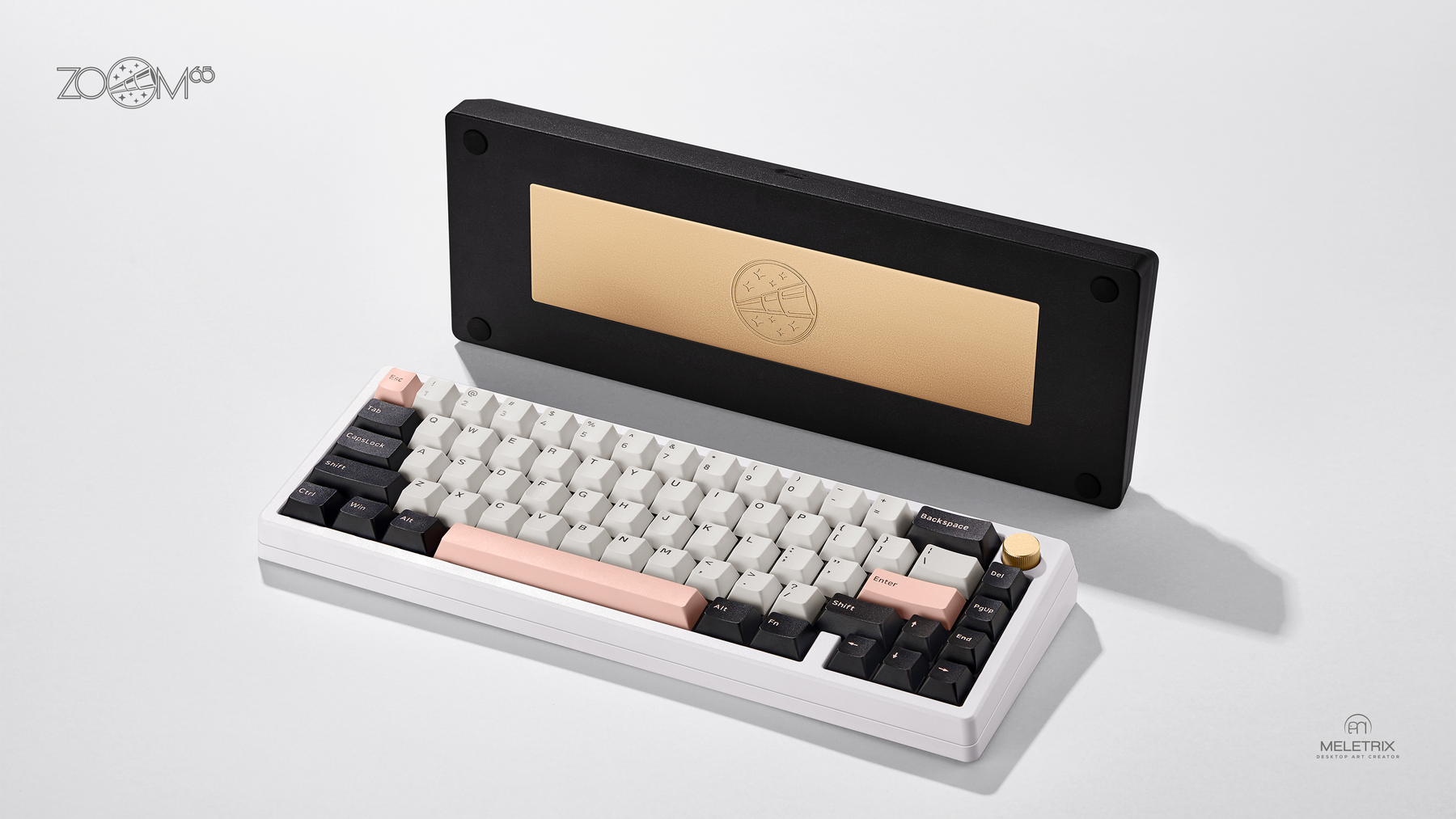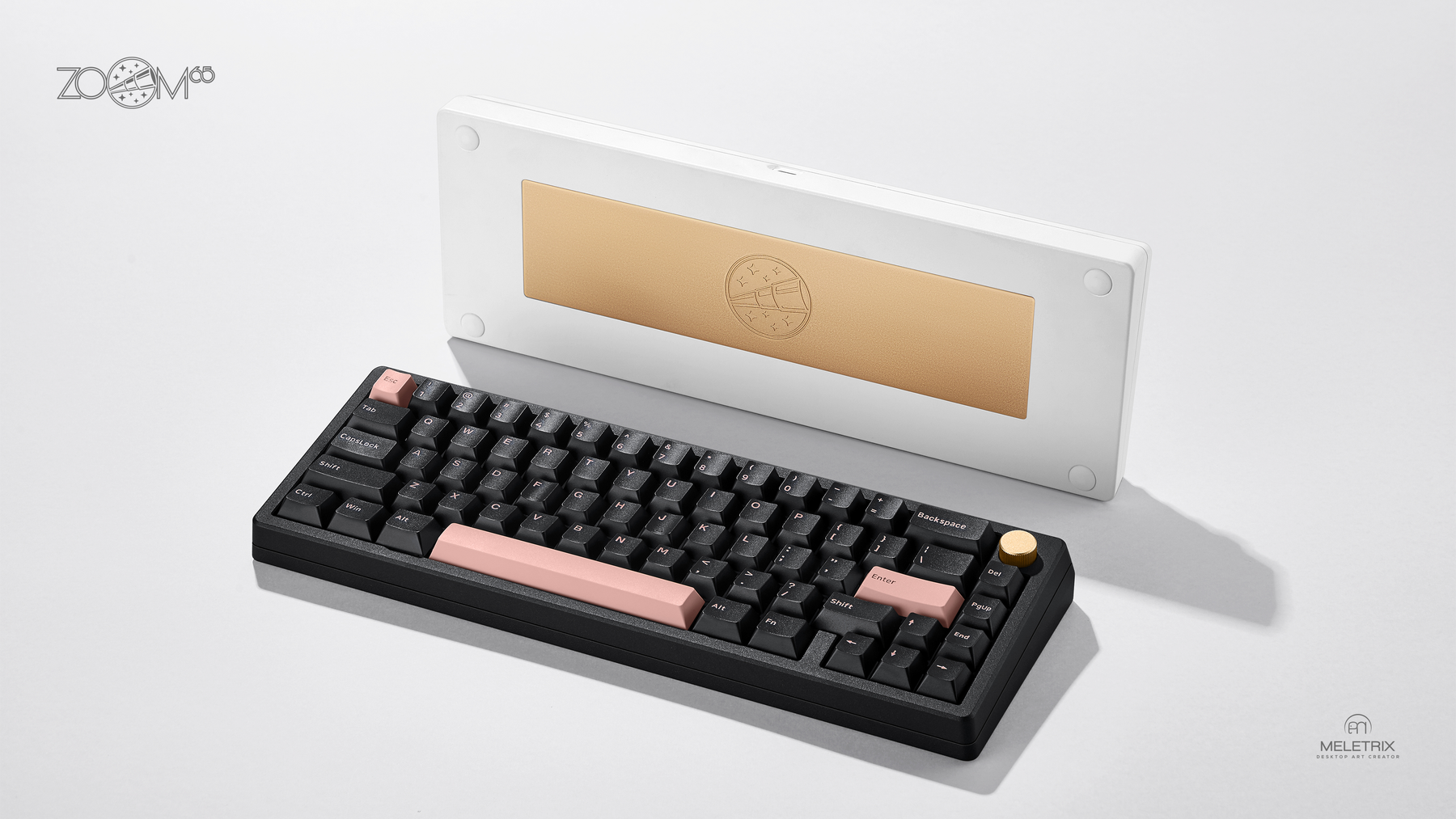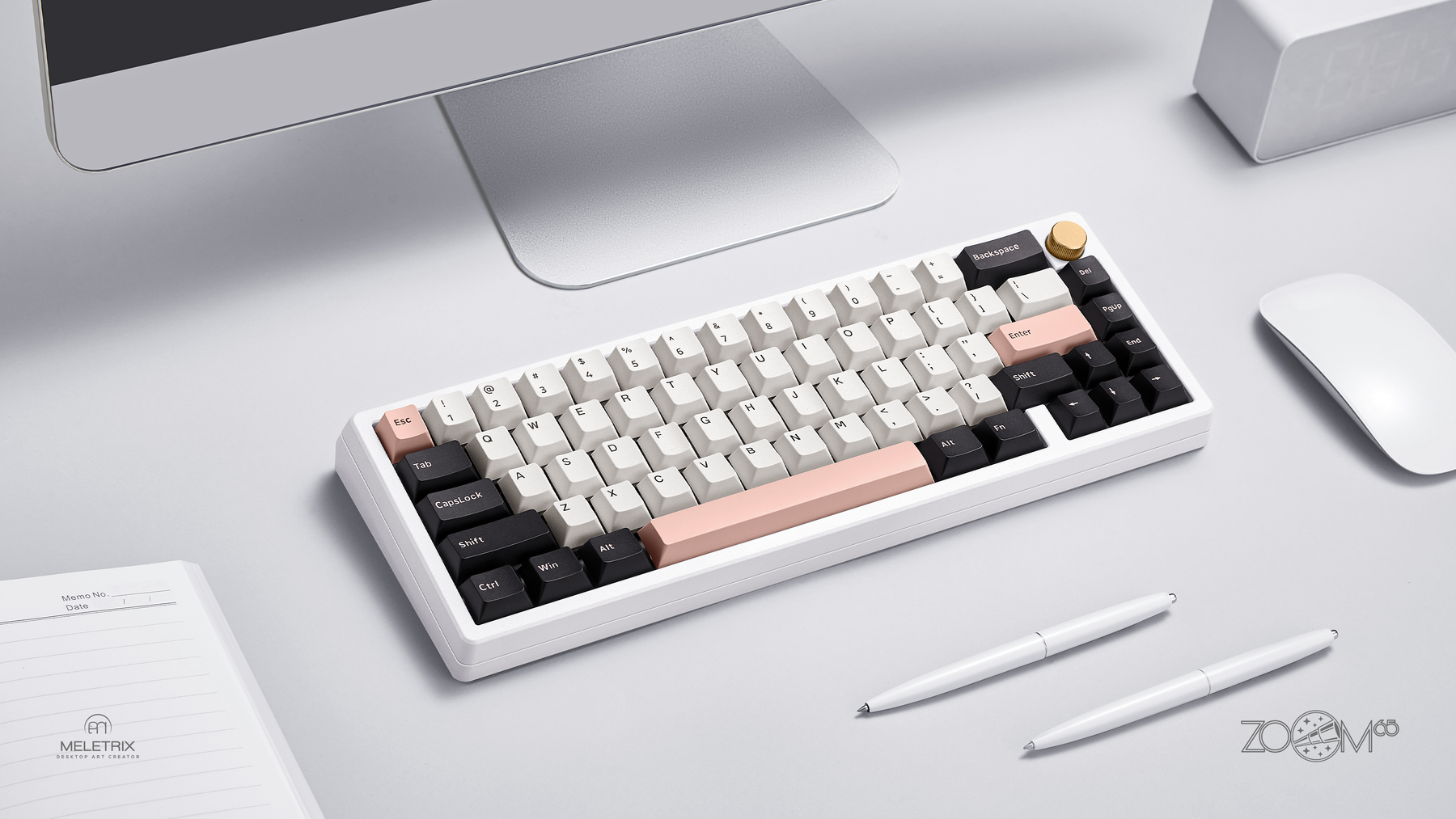 Olivia Light Kit ***SOLD OUT***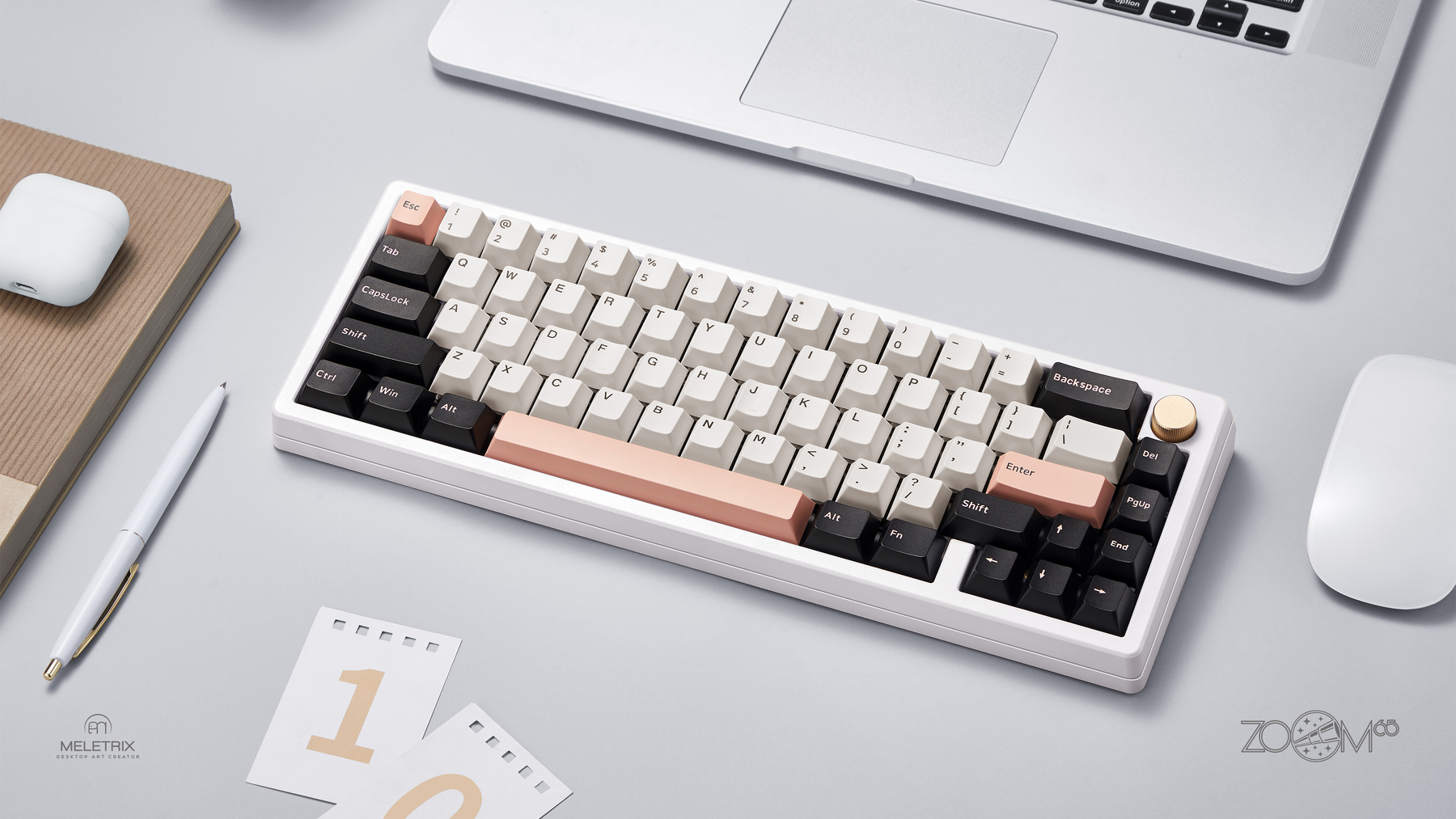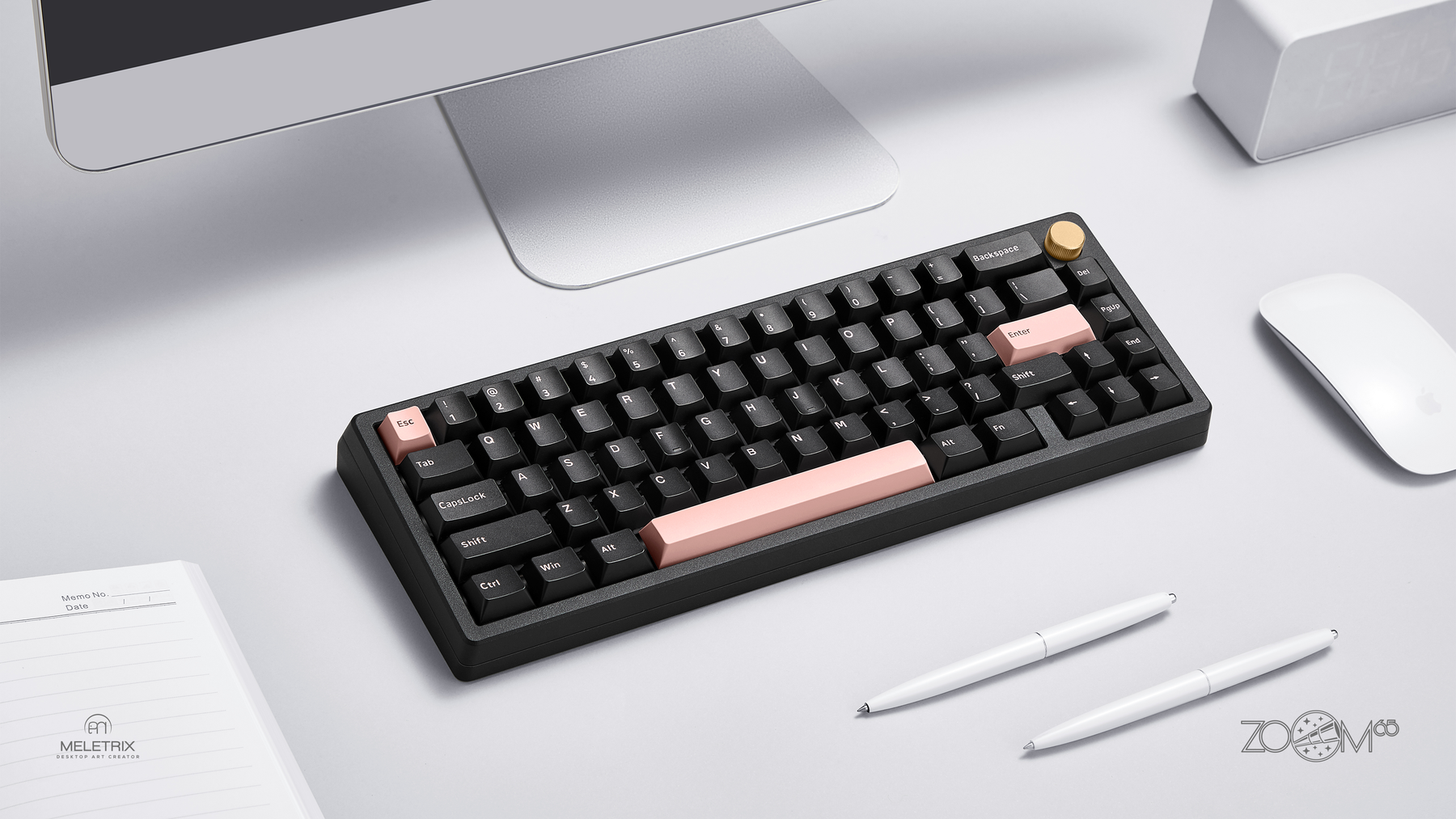 Olivia Dark Kit ***SOLD OUT***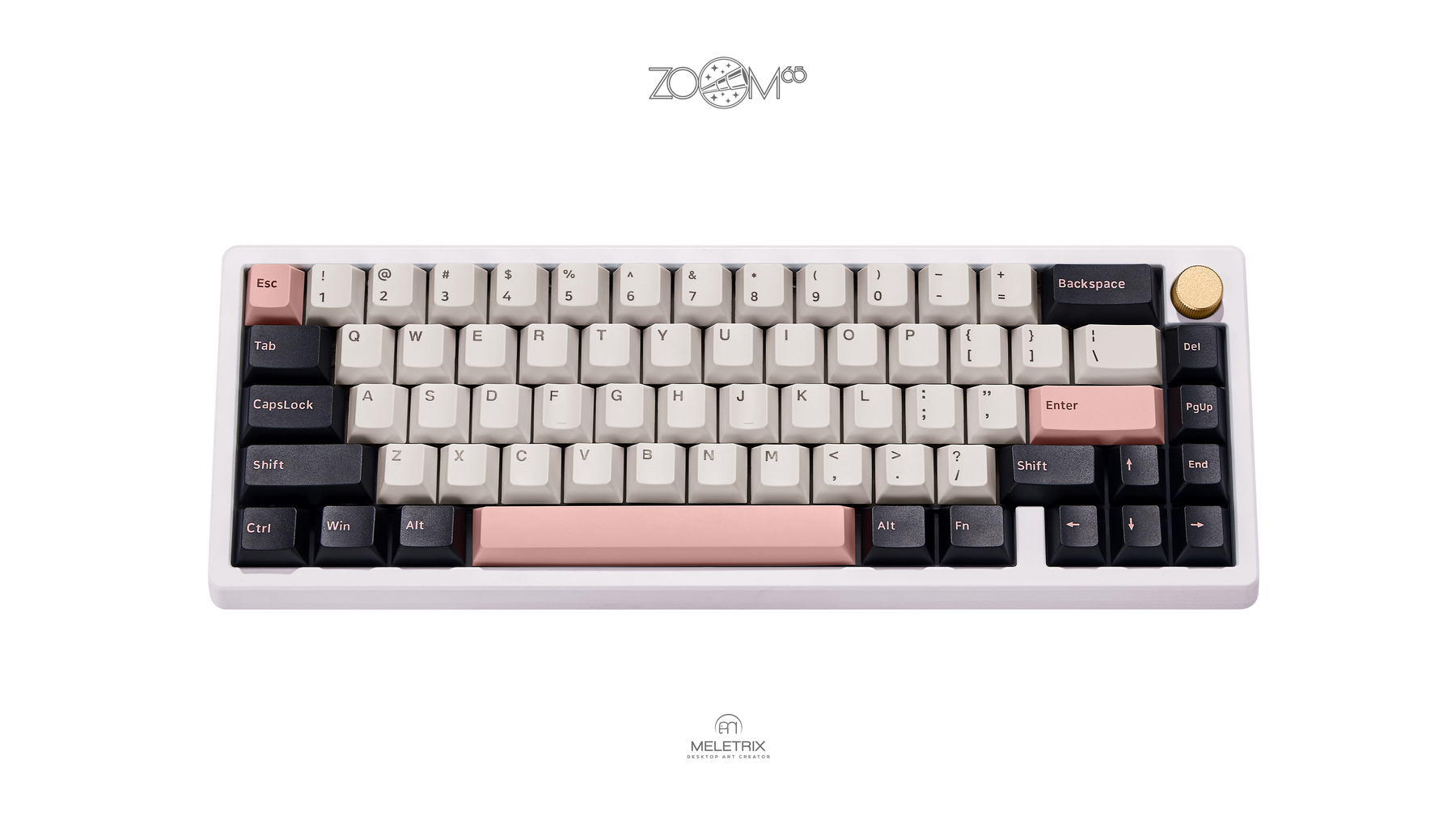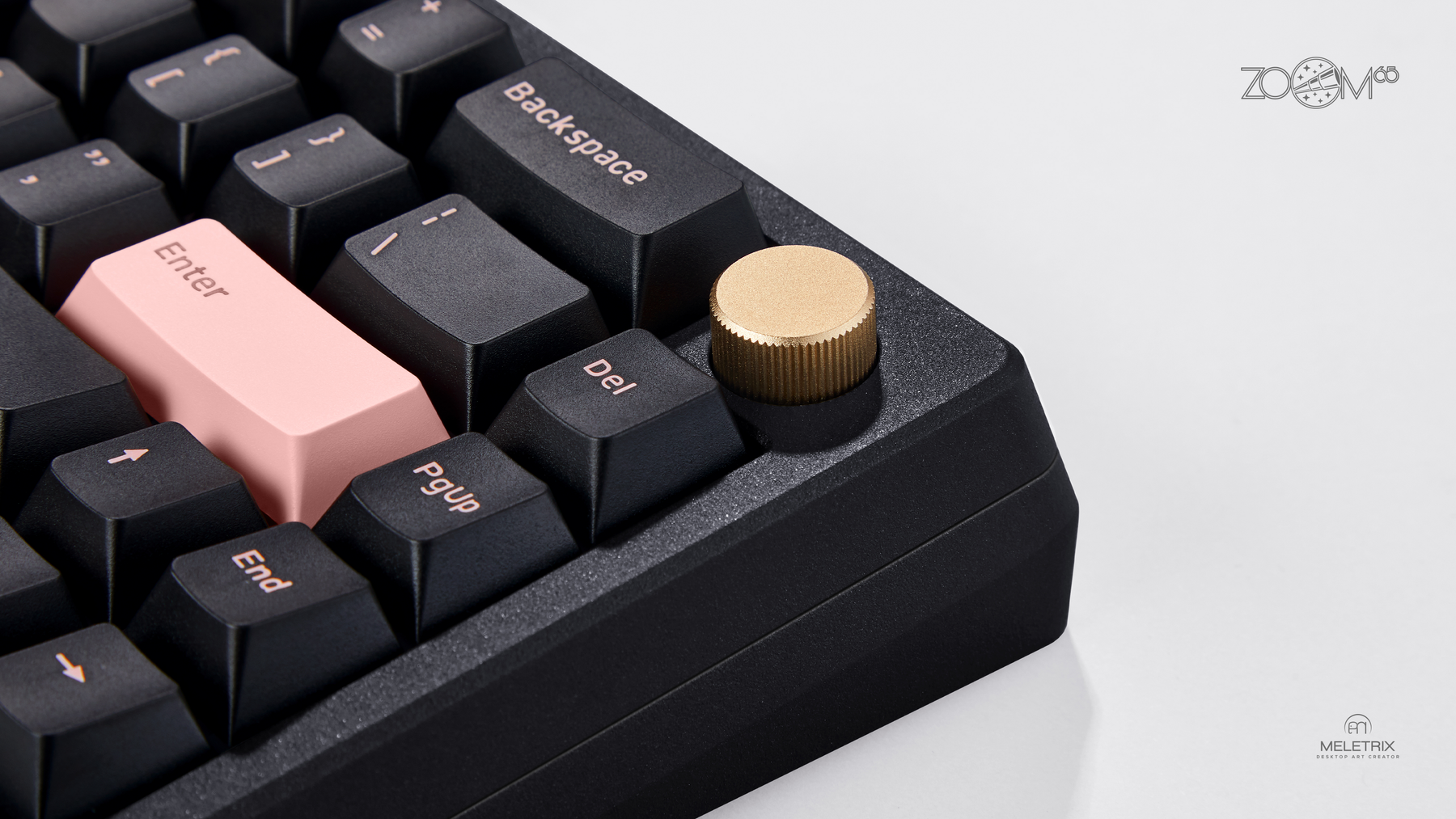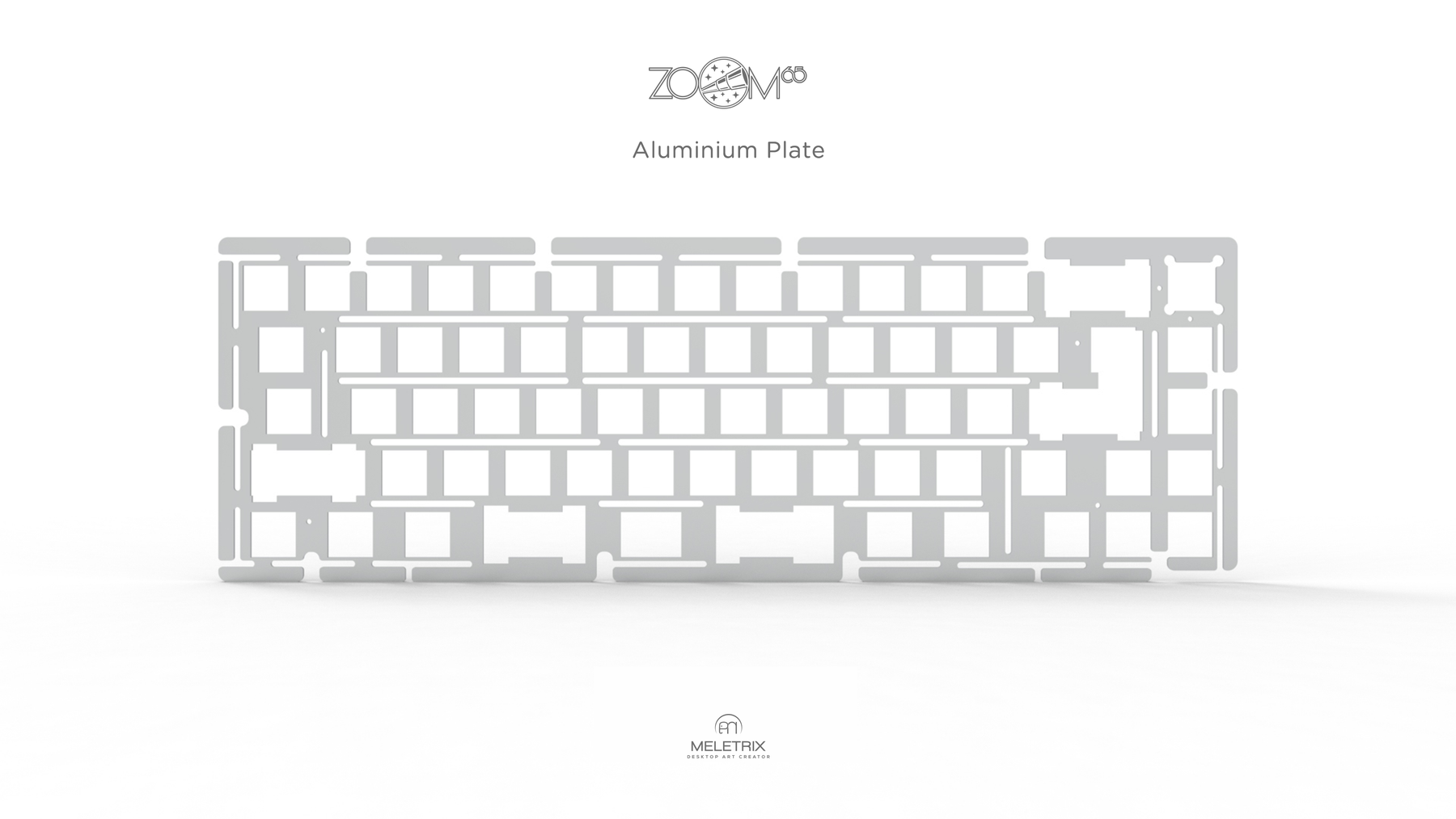 Extra Aluminium Plate ***SOLD OUT***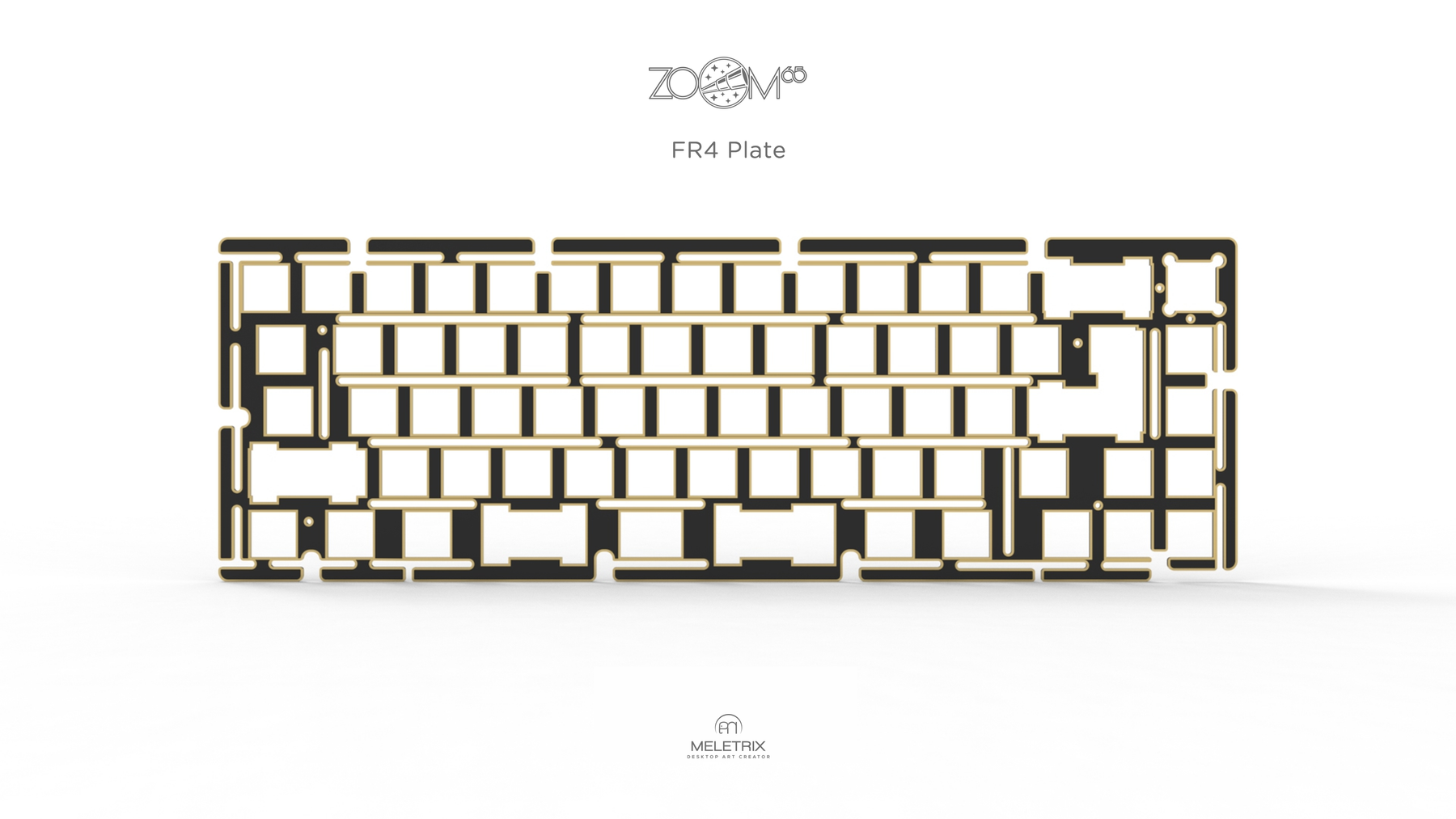 Extra FR4 Plate ***SOLD OUT***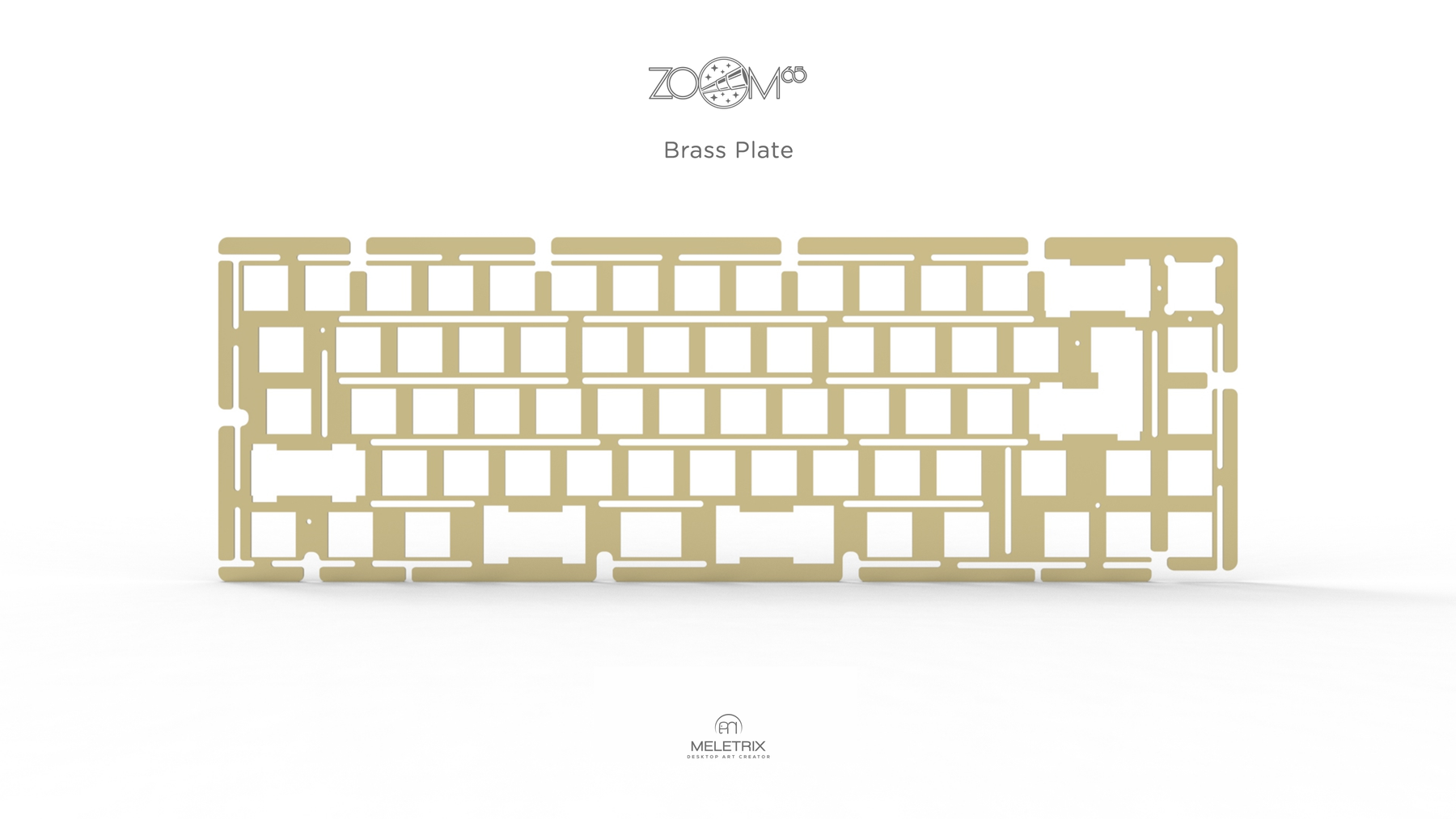 Extra Brass Plate ***SOLD OUT***
Zoom65 - Olivia Edition - April Batch
April Batch – Estimated late May 2022 shipping

Zoom65 aims to make an enthusiast level typing experience and sound accessible and affordable to the general population and hobbyists alike.

A subsidiary of Wuque Studio, Meletrix was formed to bring the latest innovations happening in the DIY custom keyboard community to the masses without sacrificing quality.

Each Zoom65 is sold as a complete kit. It comes with everything you need to use the keyboard right away. Other than the case, PCB and plates, it also includes stabilizers, switches, keycaps and an USB cable!
Timeline
Ordering ends when sold out or when theyre ready to ship.
Estimated shipping Late May 2022
Details

PCB: 6.5° t
yping angle
20mm front height
Gasket mount
1.3 KG fully assembled
Included
Aluminium top & bottom case
Aluminium weight
Aluminium rotary encoder knob
Hot-swap multi layout PCB with flex cuts
Polycarbonate plate with flex cuts
WS Stabilizers
JWK linear switches
Double shot, PBT Olivia keycaps
Dampener kit
Gaskets
Coiled USB cable
Storage bag
Screws, screwdriver and keyboard feet


JWK linear switches
PC top
Nylon bottom
POM stem
63.5g
Factory lubed
Please see the Acceptable Quality Standards here.

Build guide here.