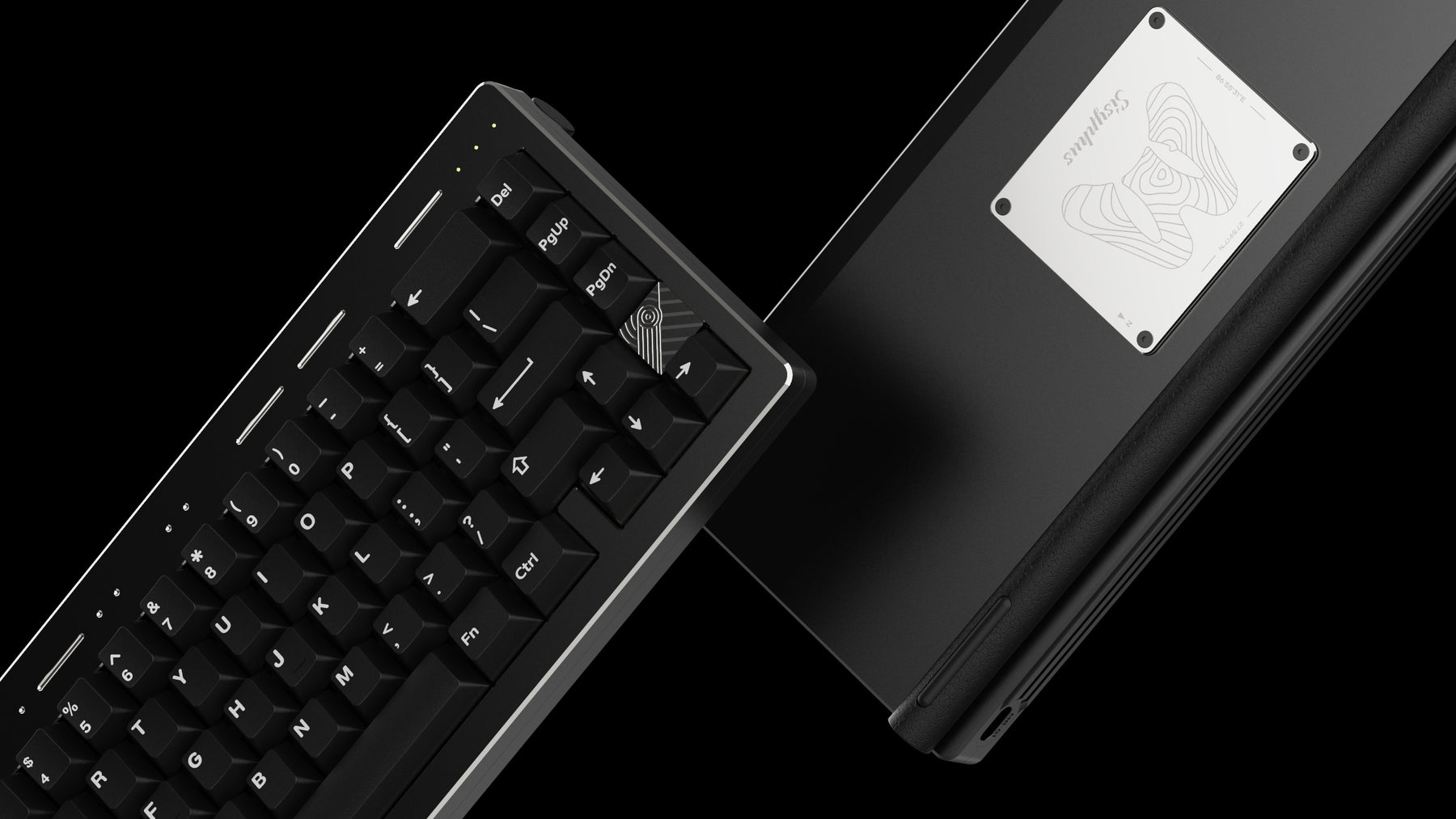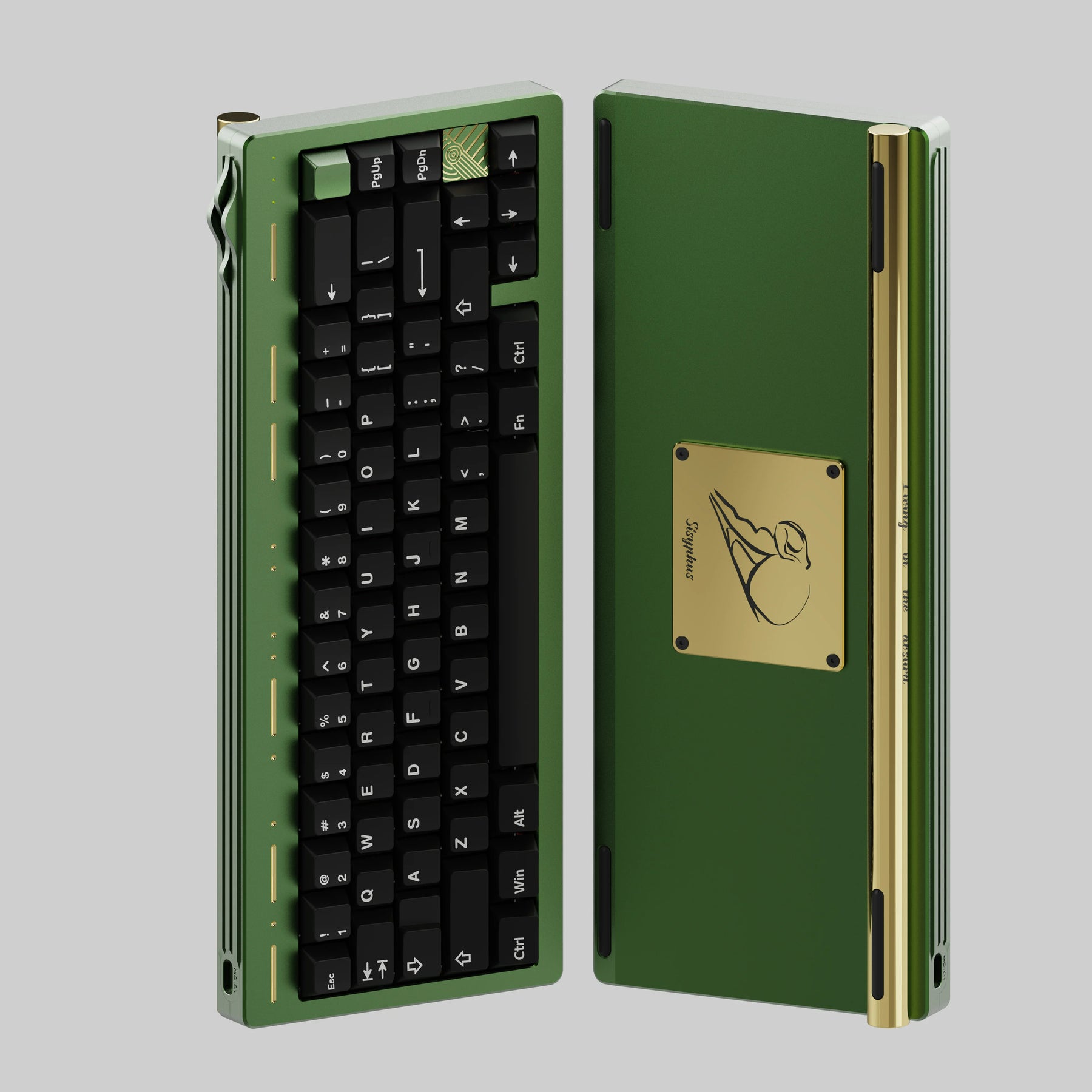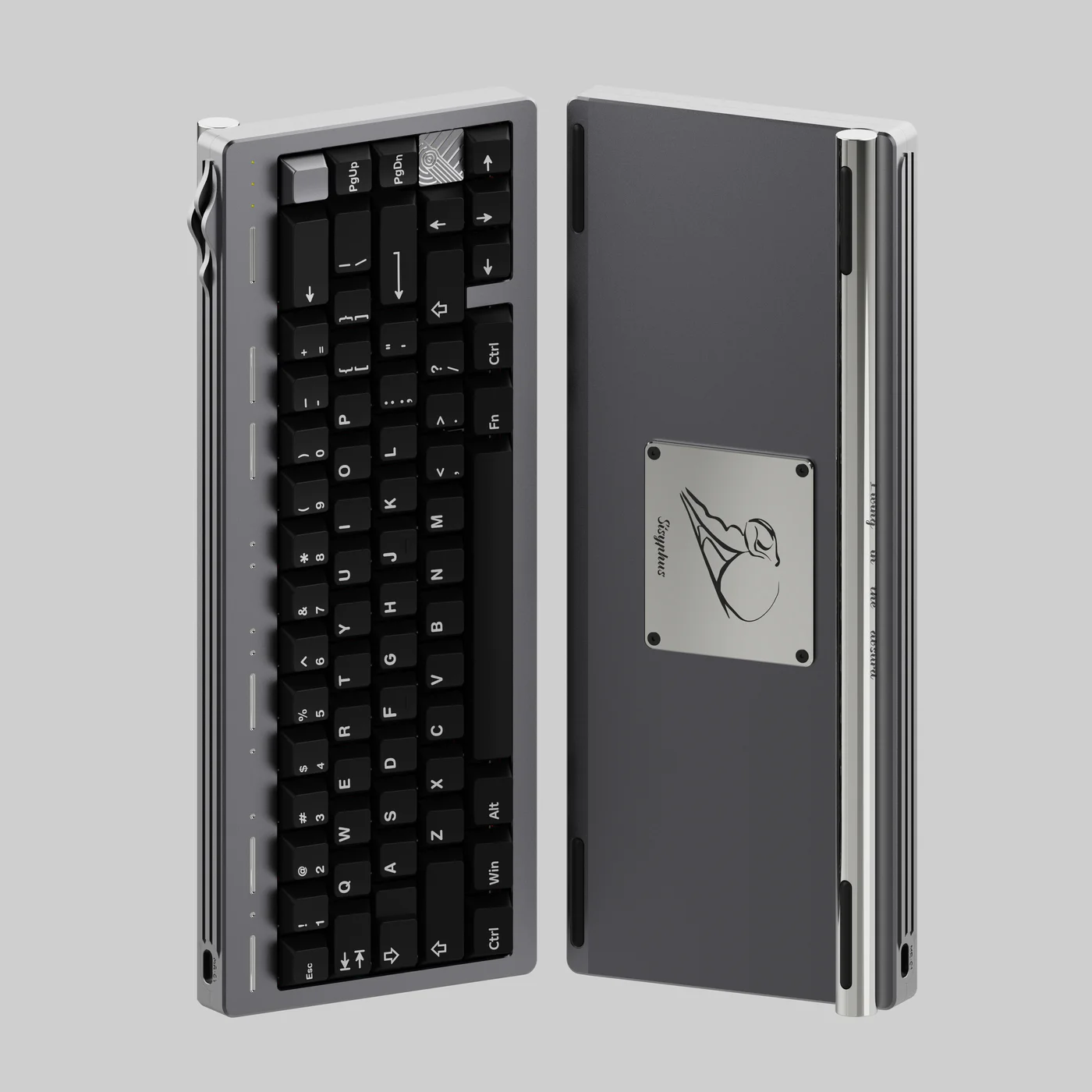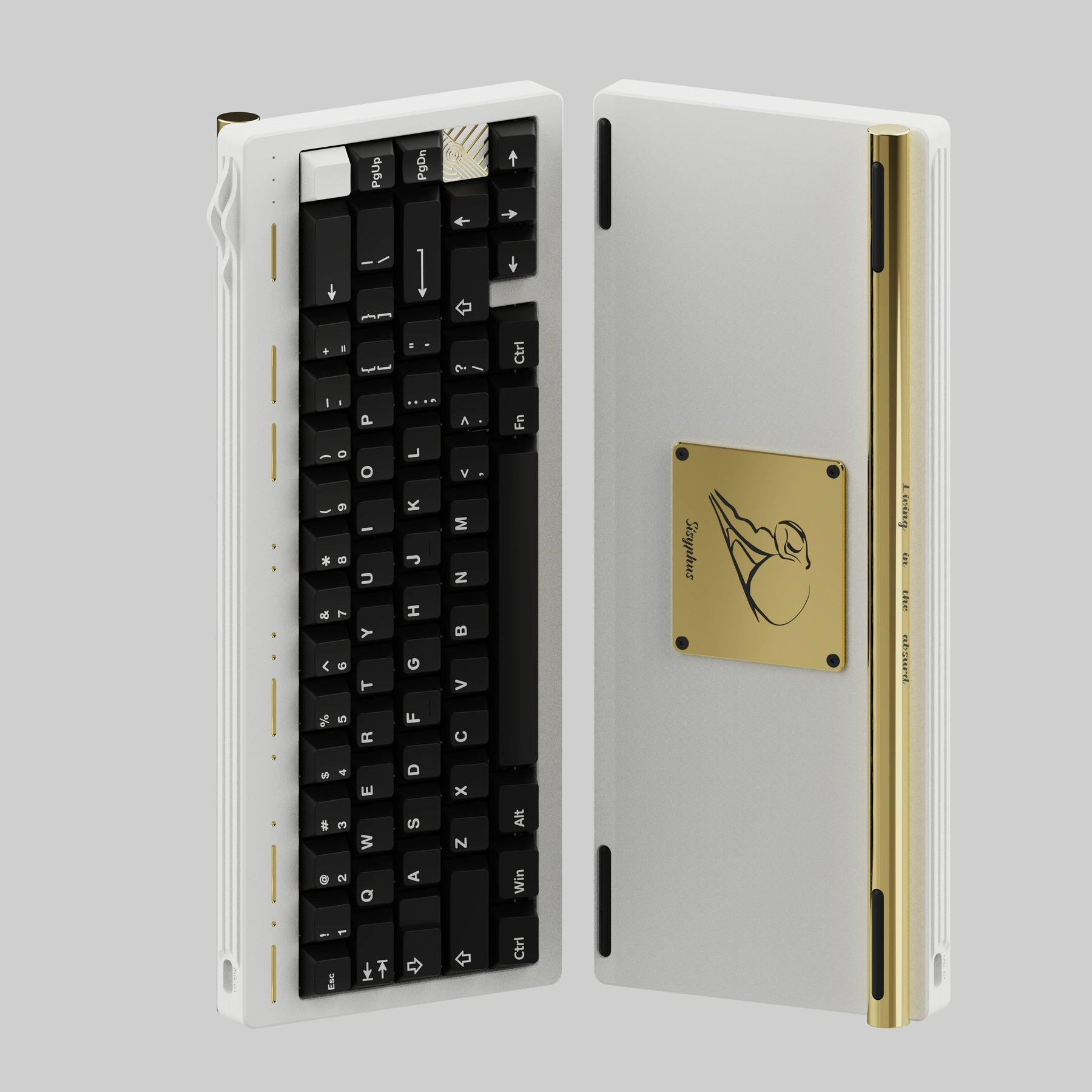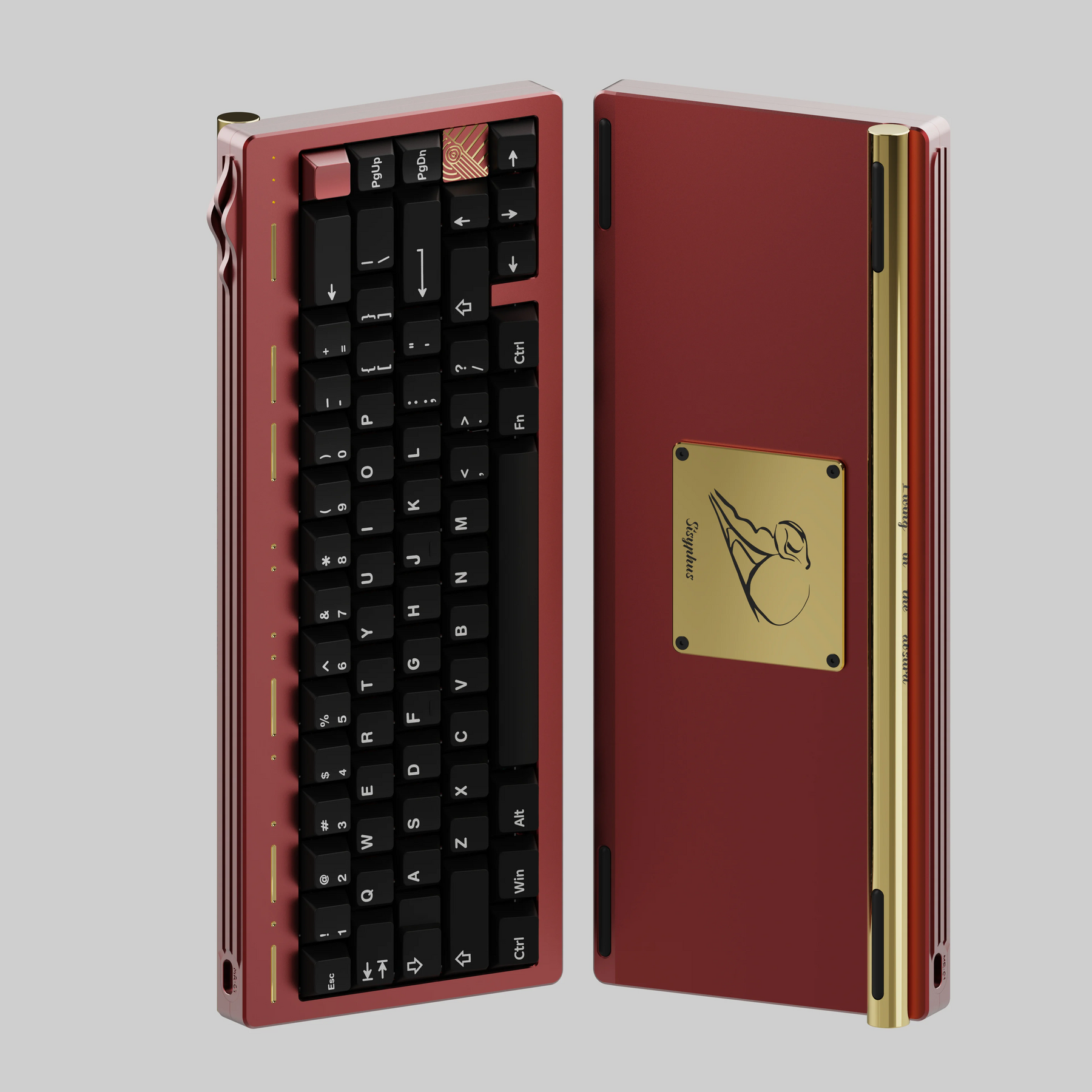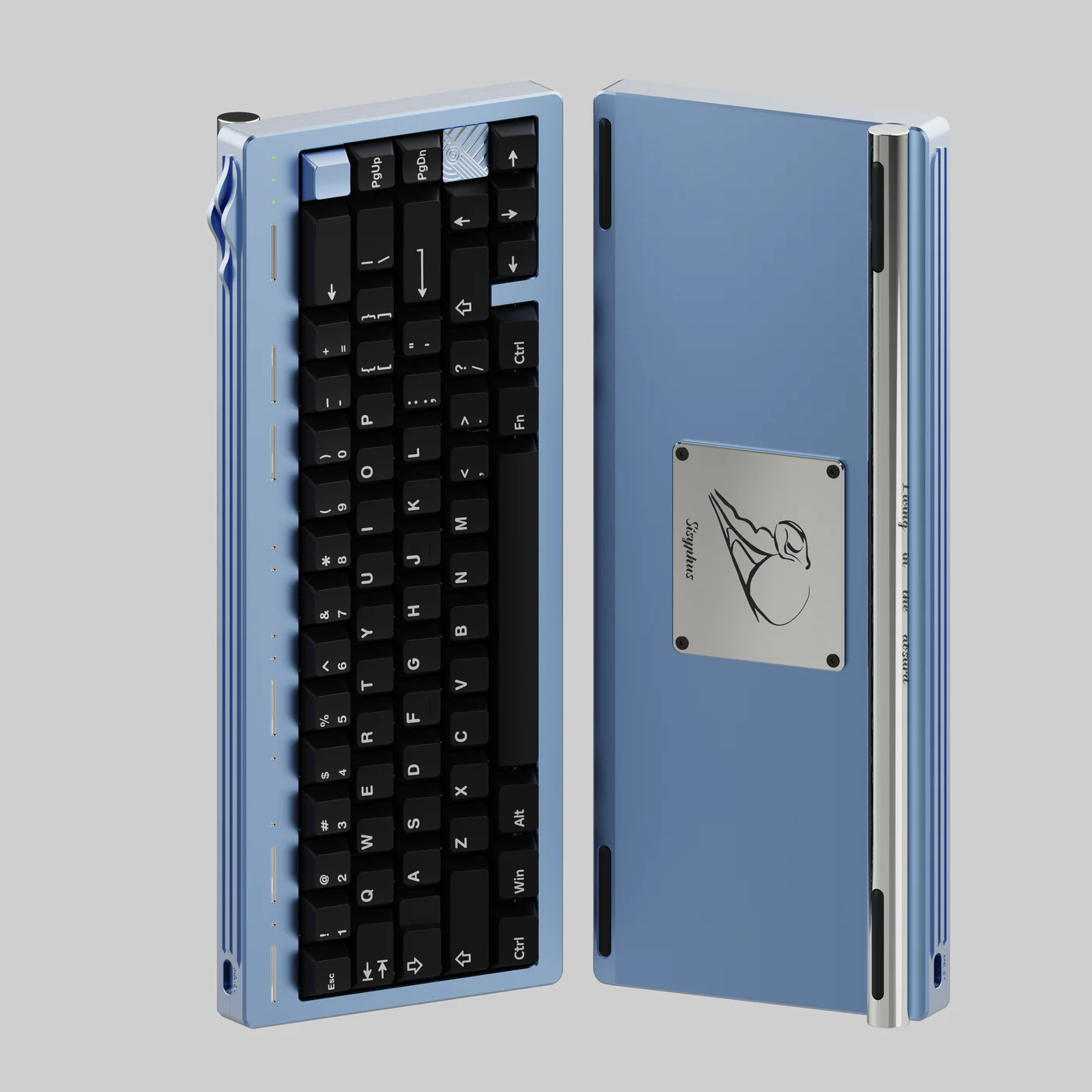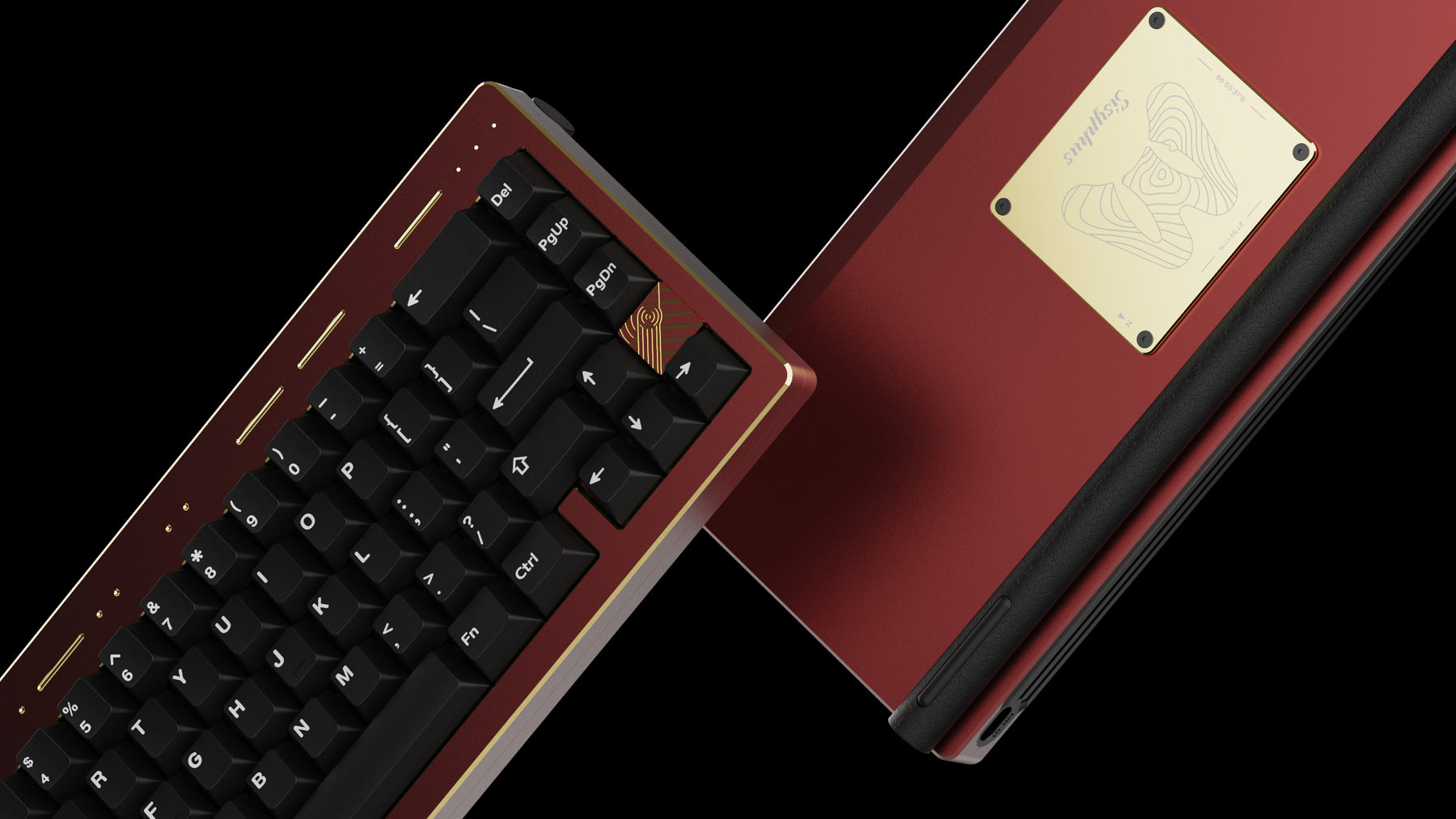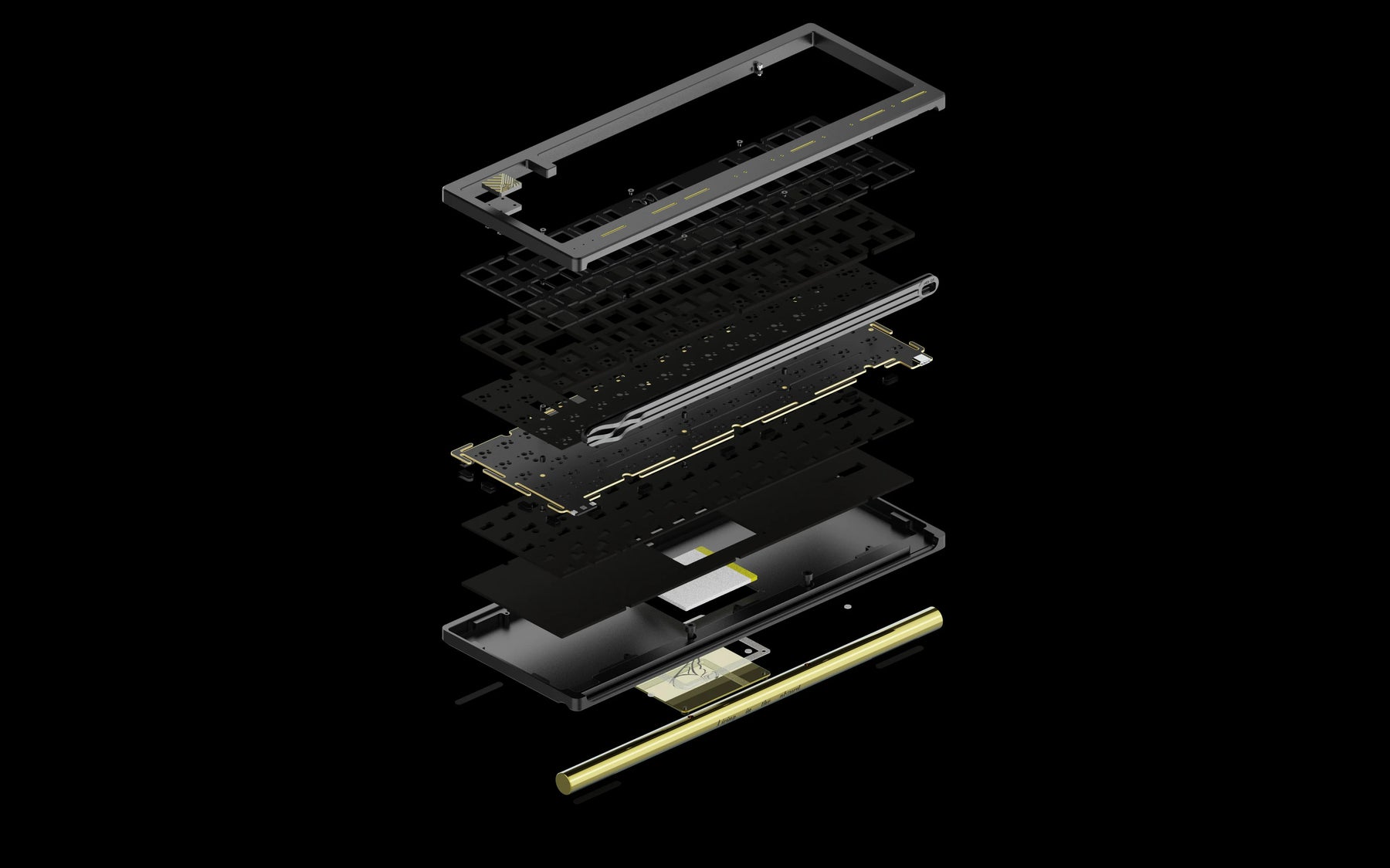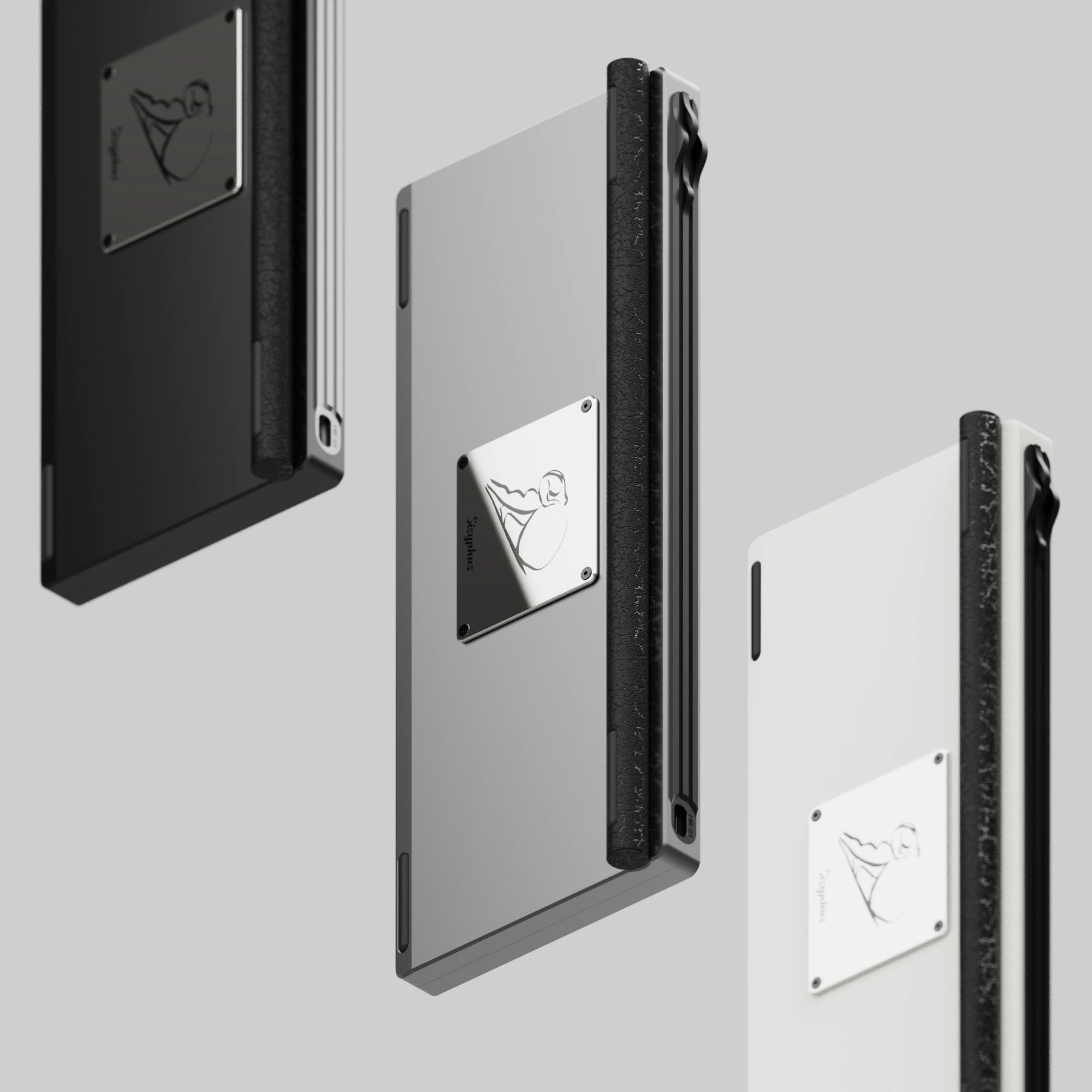 [GB] Sisyphus65 Keyboard Kit
Group Buy
Edition:
Standard - Flat Strip
Case Colour:
Mountain Black
Rectangle Weight/Cylinder Weight:
PVD Gold/PVD Gold

Estimated Shipping Q4 2023

The Dystopian Hero

To pay homage to the absurdist tale of Sisyphus, we have incorporated contoured lines on the keyboard that depict the hill and the boulder. The PVD stainless steel column represents the weight of the boulder, while the straight lines on the main part of the case top represent the hill. Moreover, we have included the Morse code "C L I M B" on the top of the keyboard, a word that is used repeatedly in the Sisyphus story. Additionally, we have used dichroic anodizing on the front of the keyboard and the metal badge to add to its charm and character.
Timeline
GB Ends 30 June
Estimated Shipping Q4 2023
Details
PCB Gasket mount
6.8 degree typing angle
20mm front height
1.2mm No Flex-cut Wired Hotswap PCB


The Difference Between SE Version And Regular Version
The chamfers around the keyboard case of the SE version are processed into gold or silver via Dual-color Anodized process, which is more noble and elegant, and visually improved.
The default cylinder weight of the SE version is a black crack style not PVD.
SE version only has 2 colors of case to choose: Mountain Black & Burgundy.
Included
Keyboard case
Flat / Mountain-shaped strip
Stainless steel PVD rectangle weight
Stainless steel cylinder weight
Sillicone gasket between case and cylinder
Sillicone gasket between case and weight
Dual-colored anodized badge
Wired VIA supported PCB
Black PC plate
Poron plate foam 3mm
IXPE switch foam 0.5mm
Poron case foam with hot-swap cut 1.5mm
Poron bottom foam 2mm
Gasket silicone socks
Sillicone feet
Screws
Pillars connecting PCB and plate *7
Anti-static gloves *1

Not in Australia?
CA: Deskhero
EU: KEYGEM
UK: Mechboards
KR: Monstargear
JP: Basekeys
PH: Zionstudios
MY: Rebult Keyboards
SG: Ktechs
Rest of the world: Velocifire