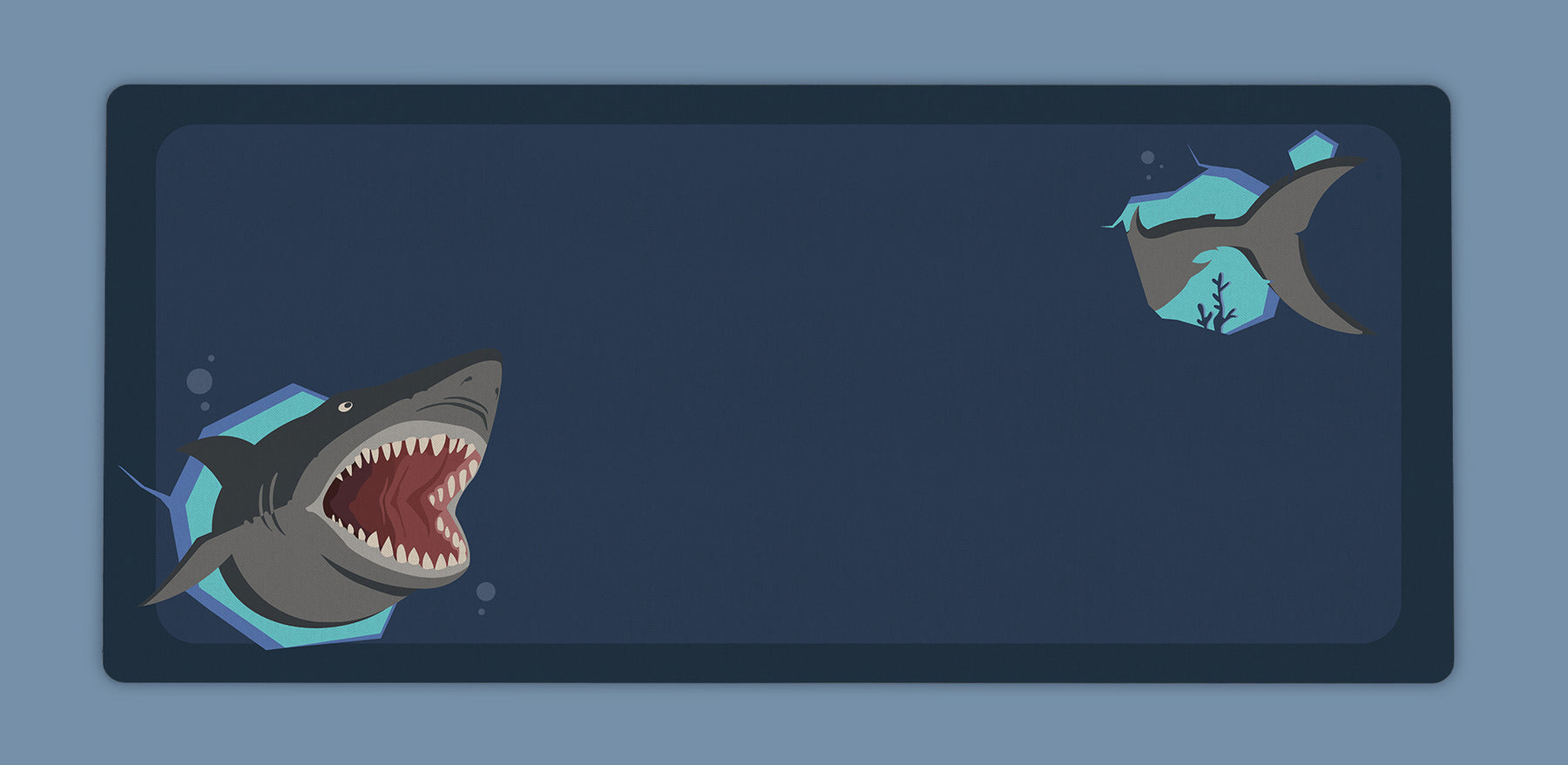 [GB] PBTFans Deep Sea Predator Deskmats
Group Buy
PBTFans Dee Sea Predator:
Deskmat - Underwater
ESTIMATE SHIPPING - Q4 2022

Dun dun... dun dun... dun dun dun dun

Be careful where you swim, you don't know whats lurking beneath the surface. This set is inspired by the predators of the sea lurking just out of sight. Their cool skin shimmers agains the light that filters down through the waves above.
A triple threat of blues captures the sea life, tinted by the warmth of the sun. A perfect match for black, blue and silver boards which will feel very loyal to the theme.
Details

Treated Cloth top
Stitched edges
Rubber bottom
Designed by 
OYA
Dimensions
900x400x4mm and ~800g
Machine washable (wash on cold/gentle - air dry)
Timeline
GB End - 20 June
Estimate Shipping - Q4 2022


Not in Australia?