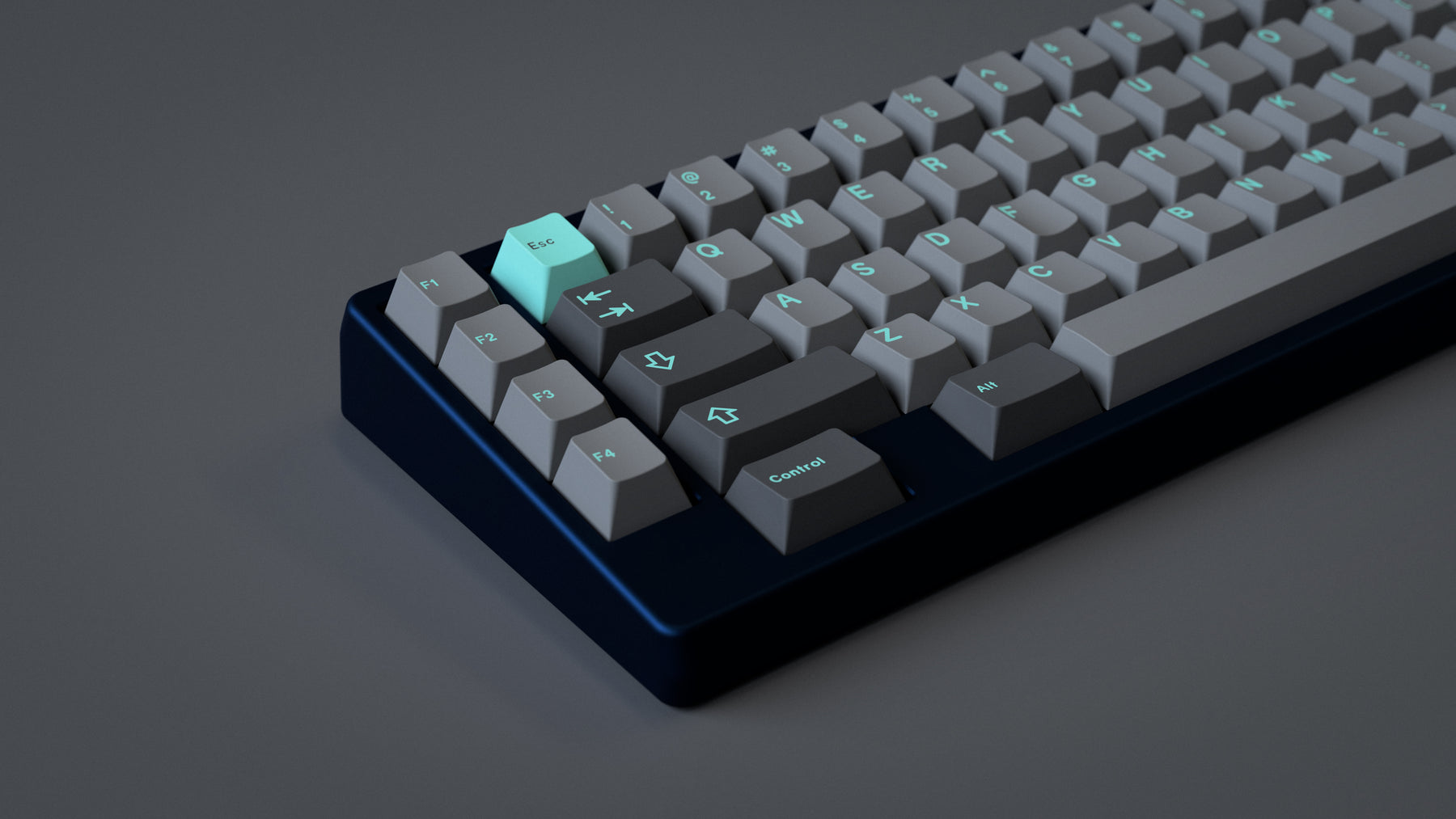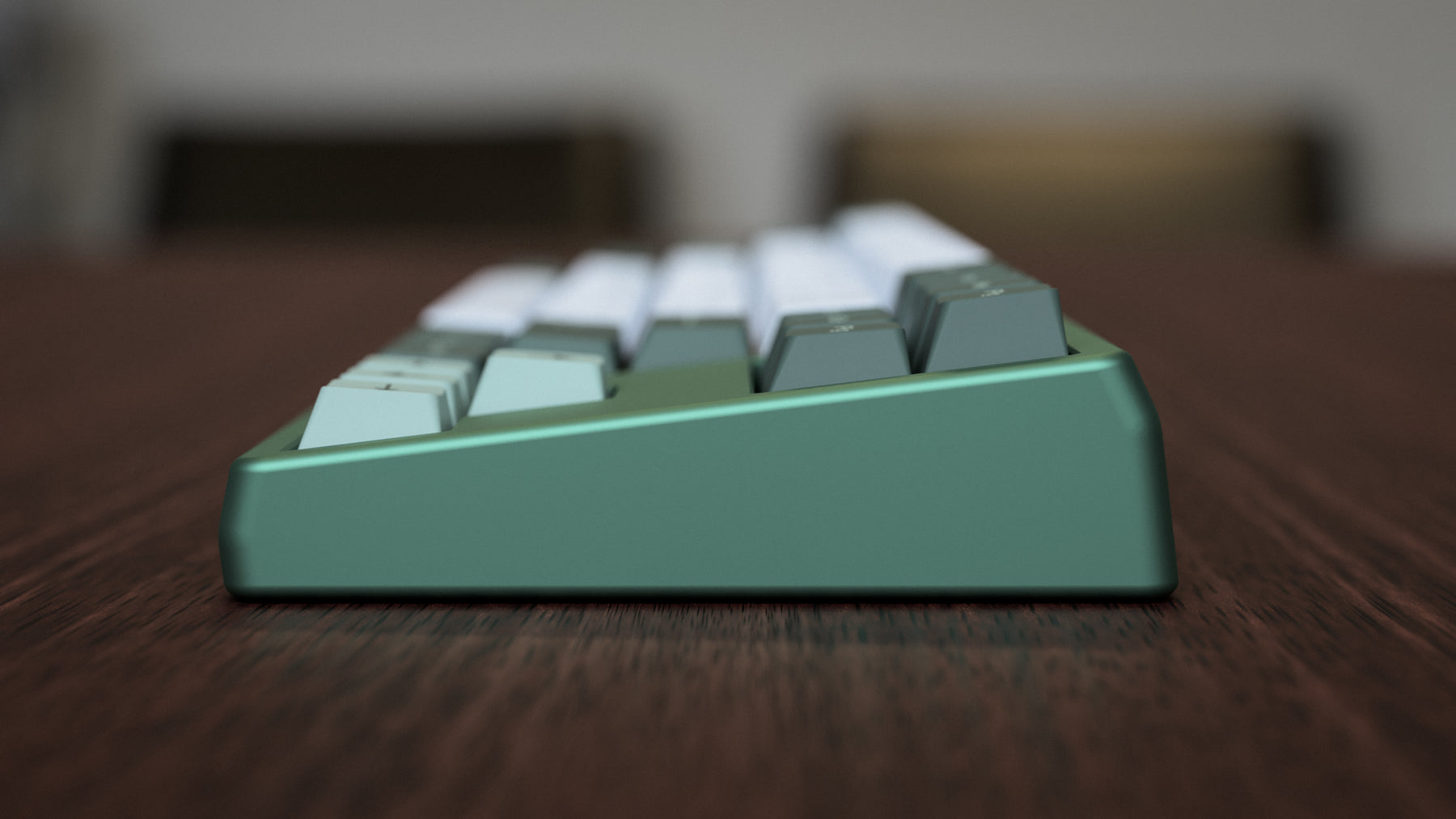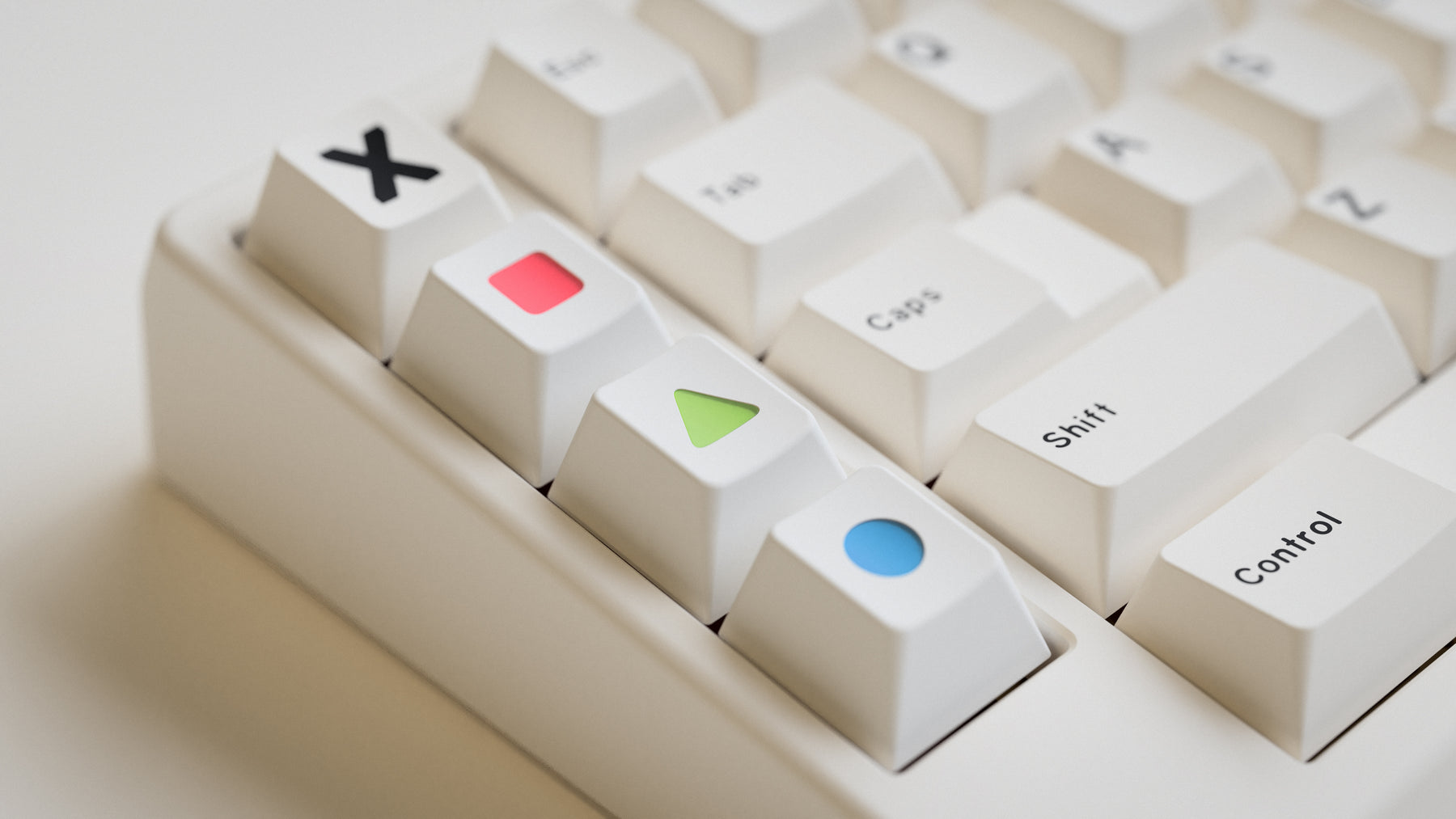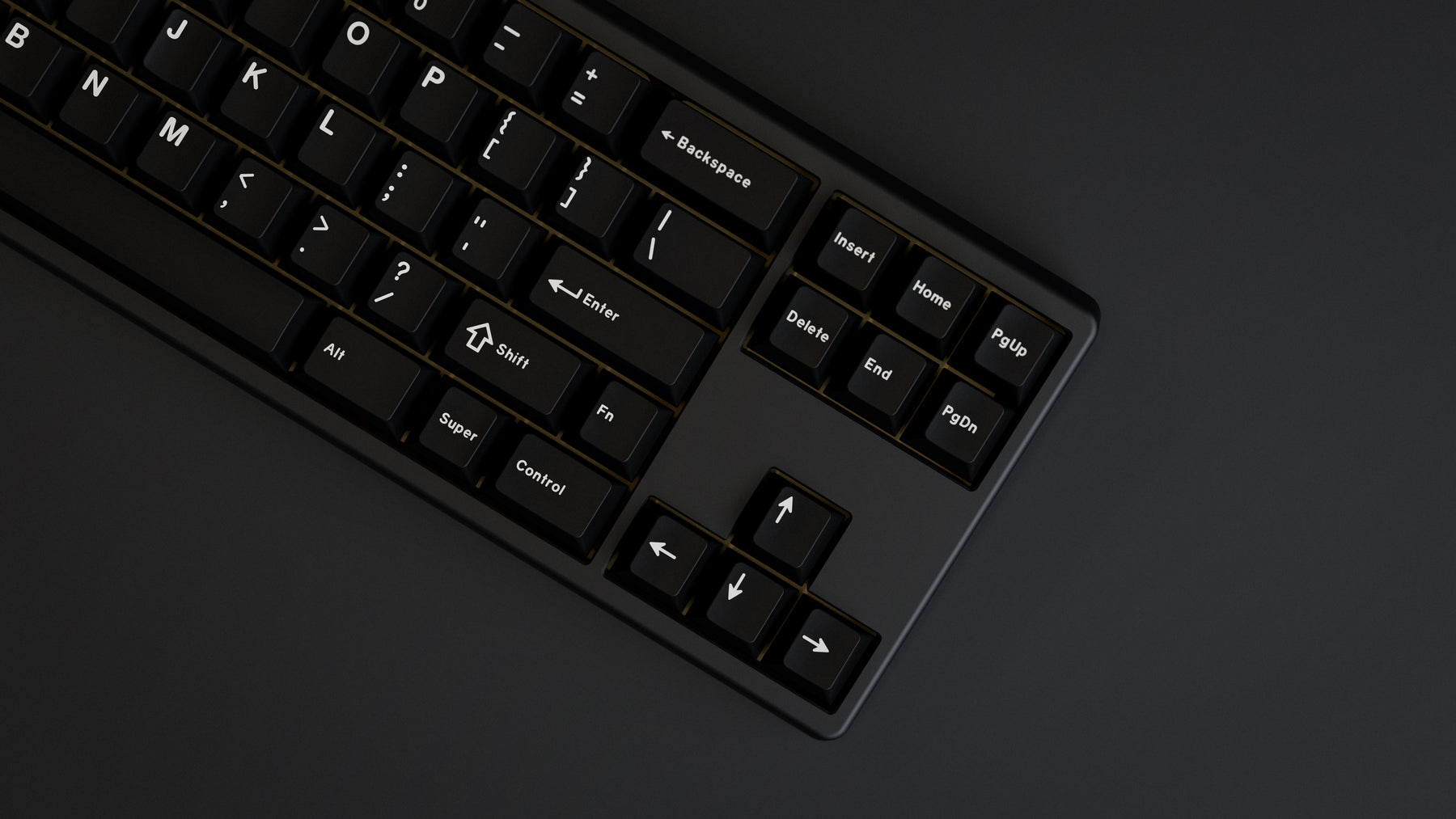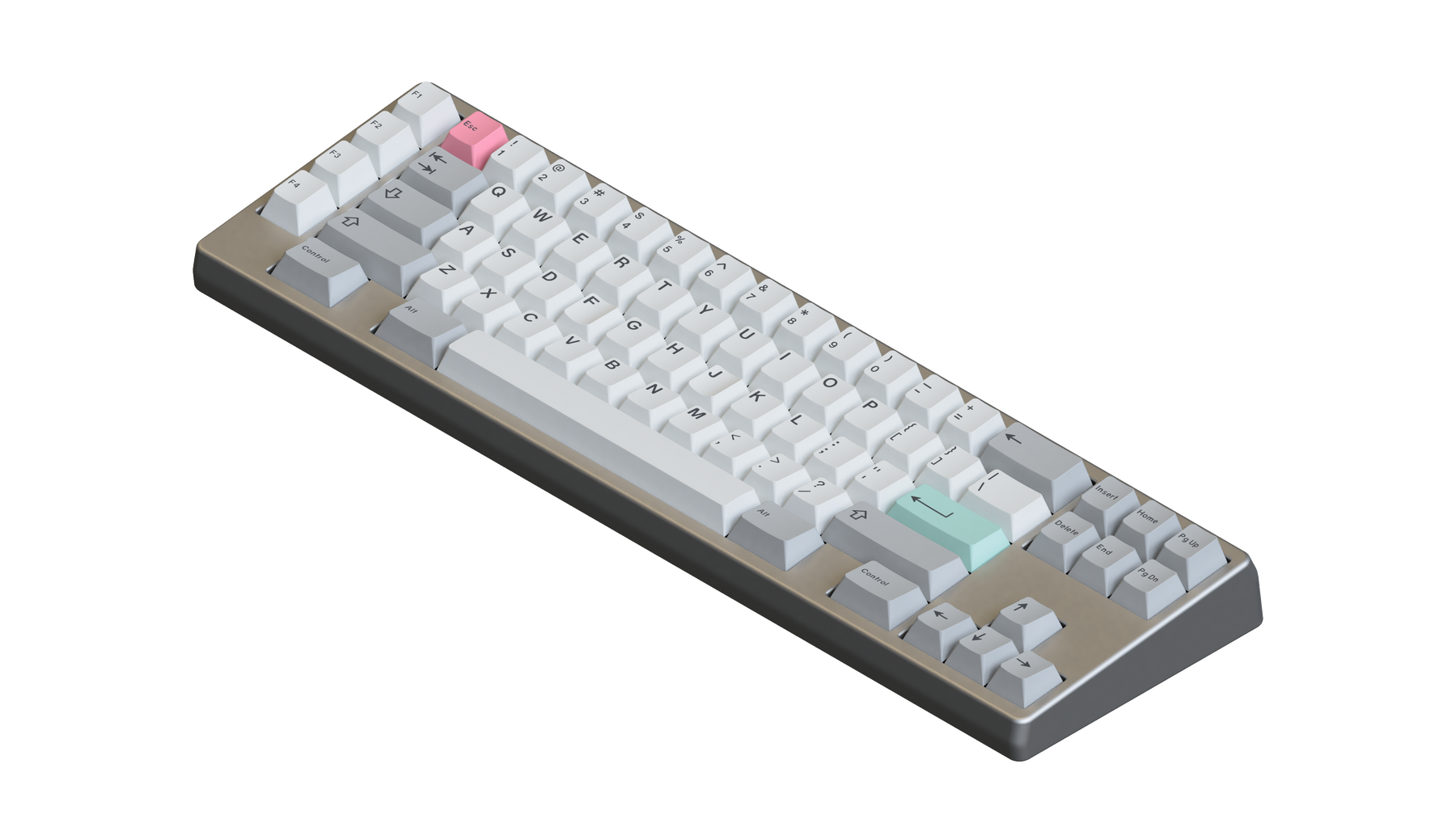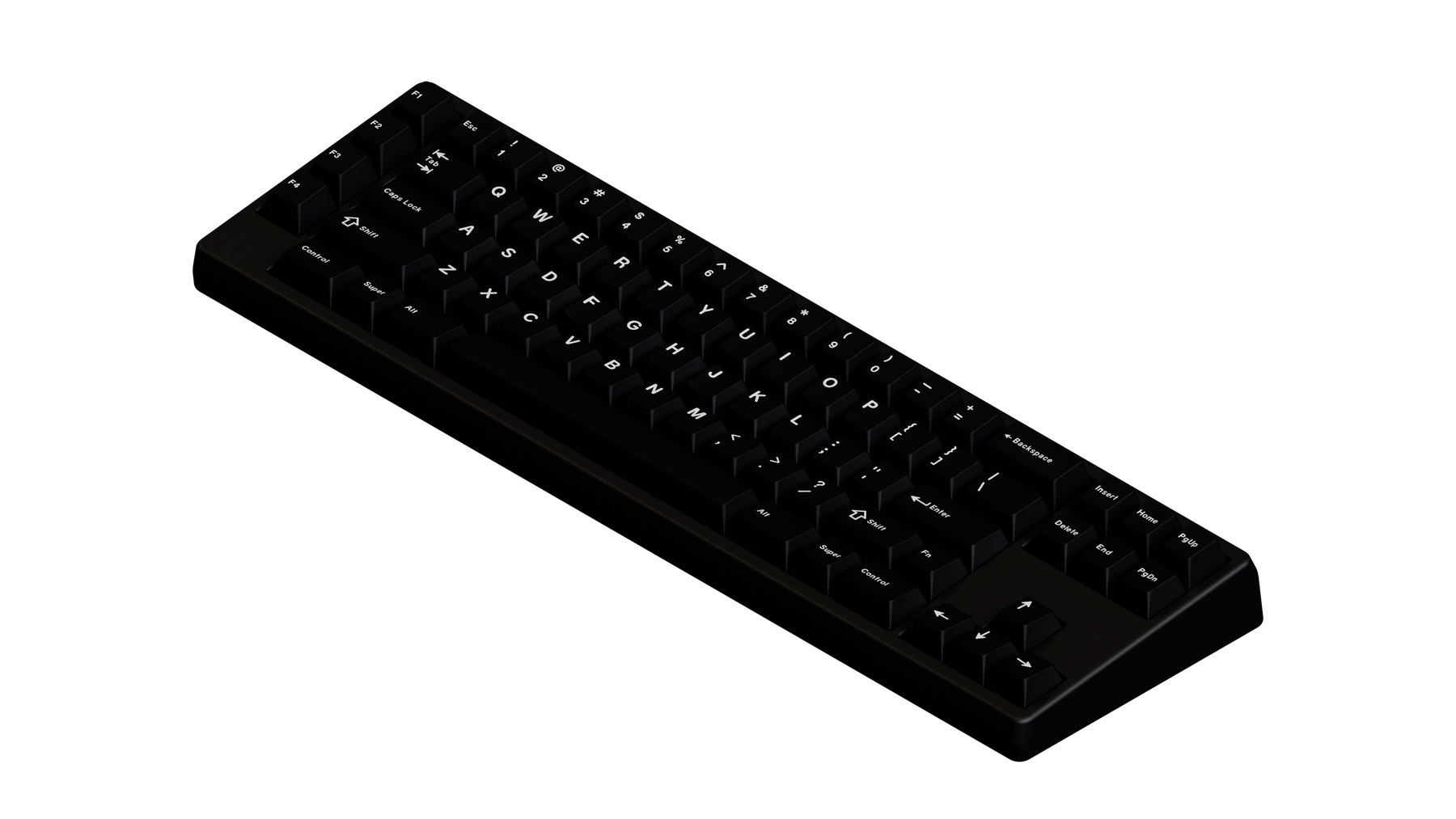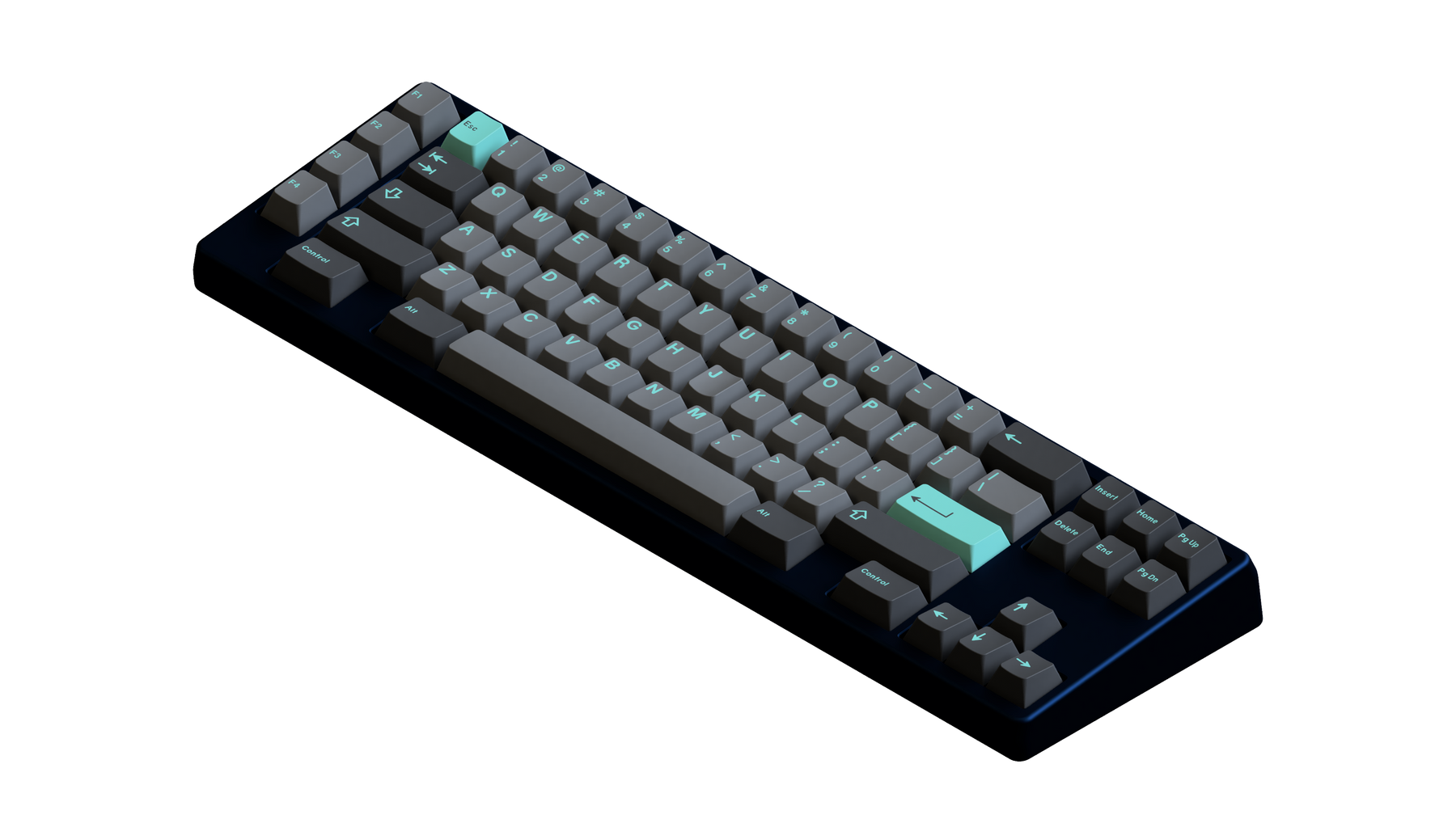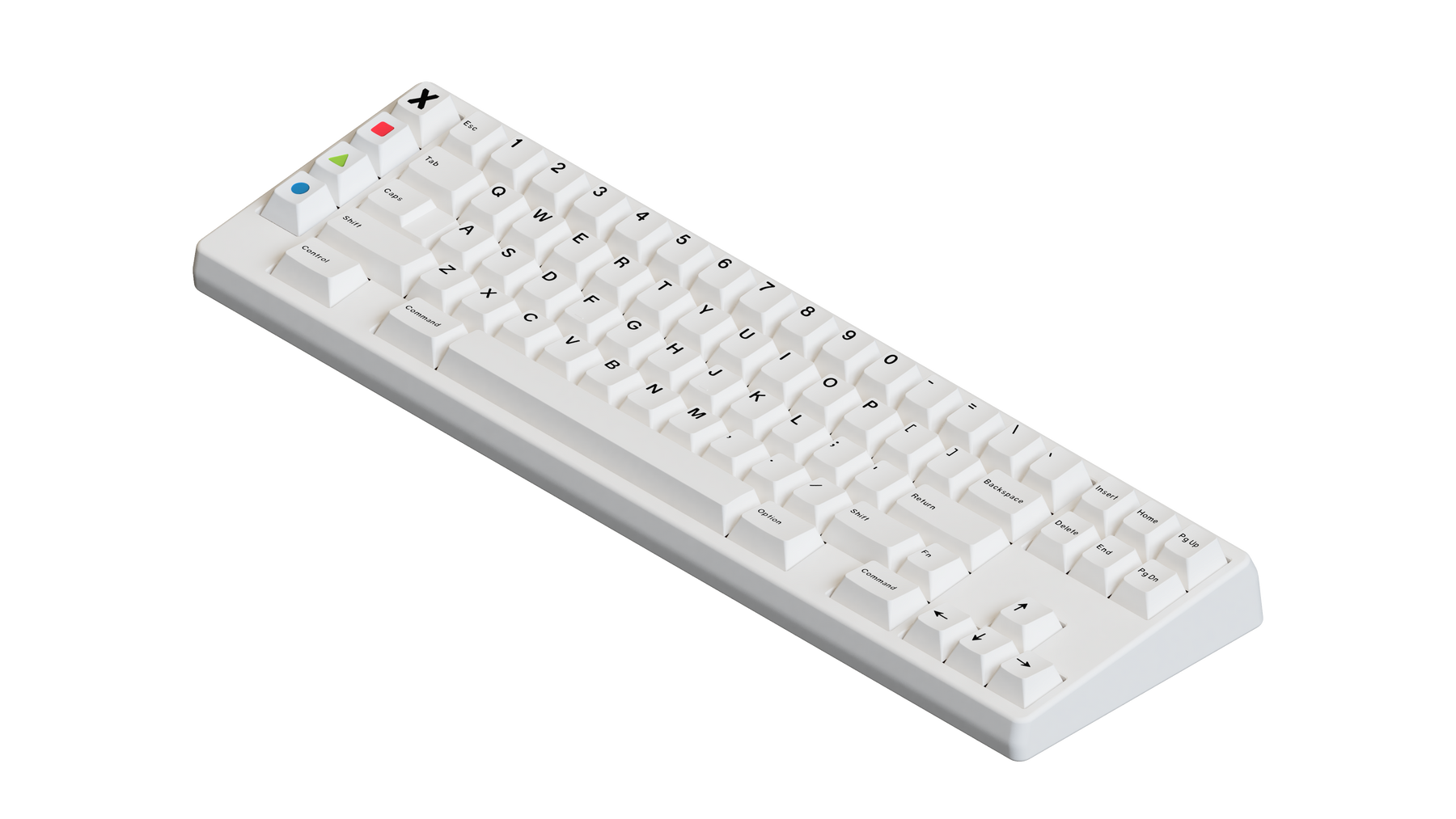 [GB] Onyx FRL TKL Keyboard Kit
Estimated shipping Q3 2021
FRL TKL WTF!

Make sure you include the kit purchase in your order. Orders without it will be ignored.
Extra PCBs and Plates can be ordered here.
Quaddepos (the co-designer behind GMK Minimal and Perestroika, to name a couple) reached out to Funderburker about a layout he had wanted to see so we put their heads together and came up with Onyx! Something new yet classical and designed without any compromises!
Seamless design without any external screws keep the design precise and clean. Soft lines extend across the whole board's length and a simple side profile keeps the board feeling reserved and classy.
Timeline

Estimated Shipping - Q4 2021
Details
Layout: F-Rowless TKL with macro column
Gasket mounted plate
Anodized or E-Coated Aluminium Body
PCB designed by Upas
QMK/VIA support, ESD protection
Includes
Top and bottom case
Brass weight
Solderable PCB, daughterboard and JST Cable
1.5mm Aluminium Plate
Mounting hardware and accessories
CannonKeys Hard Carry Case
Layout