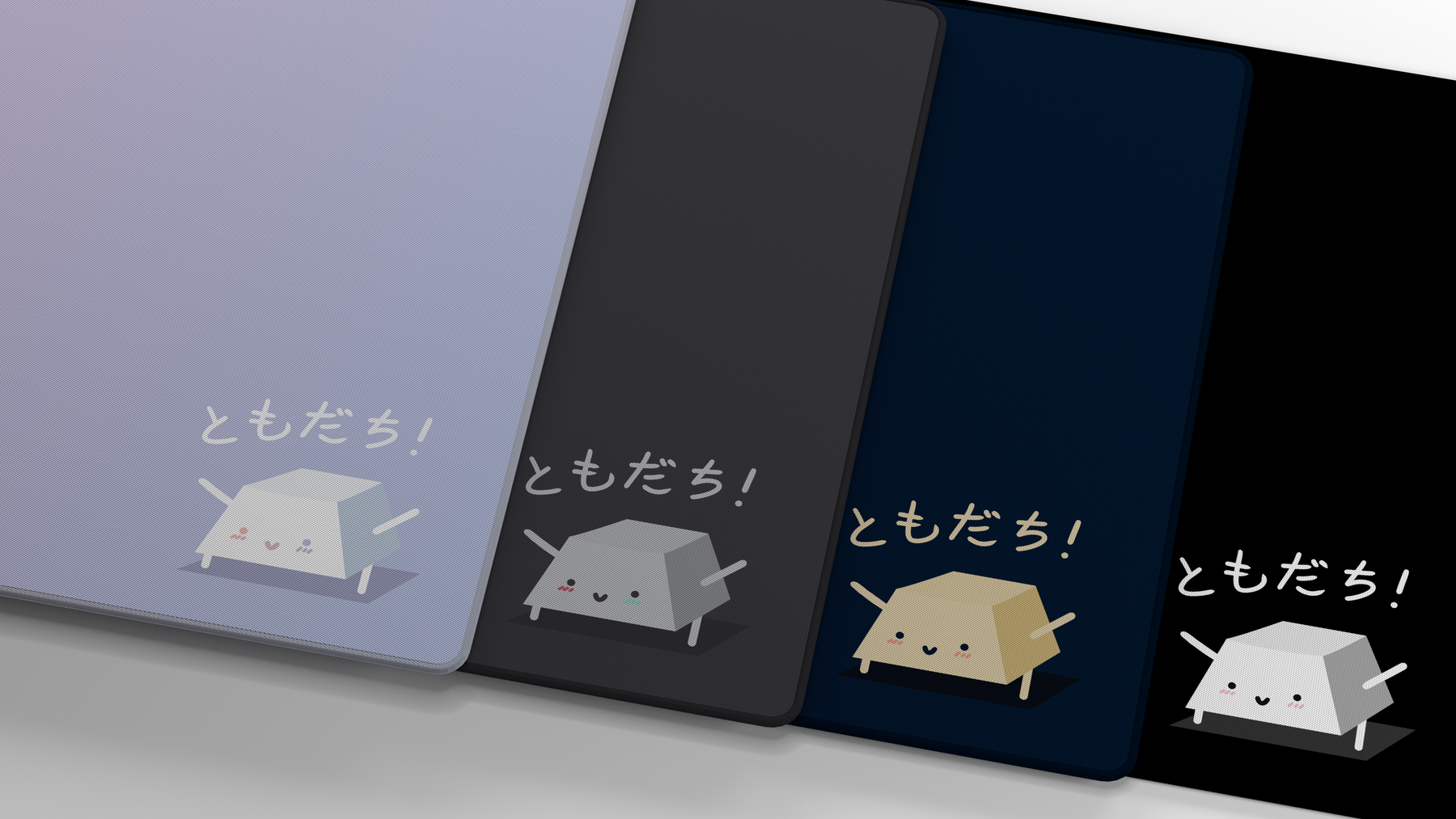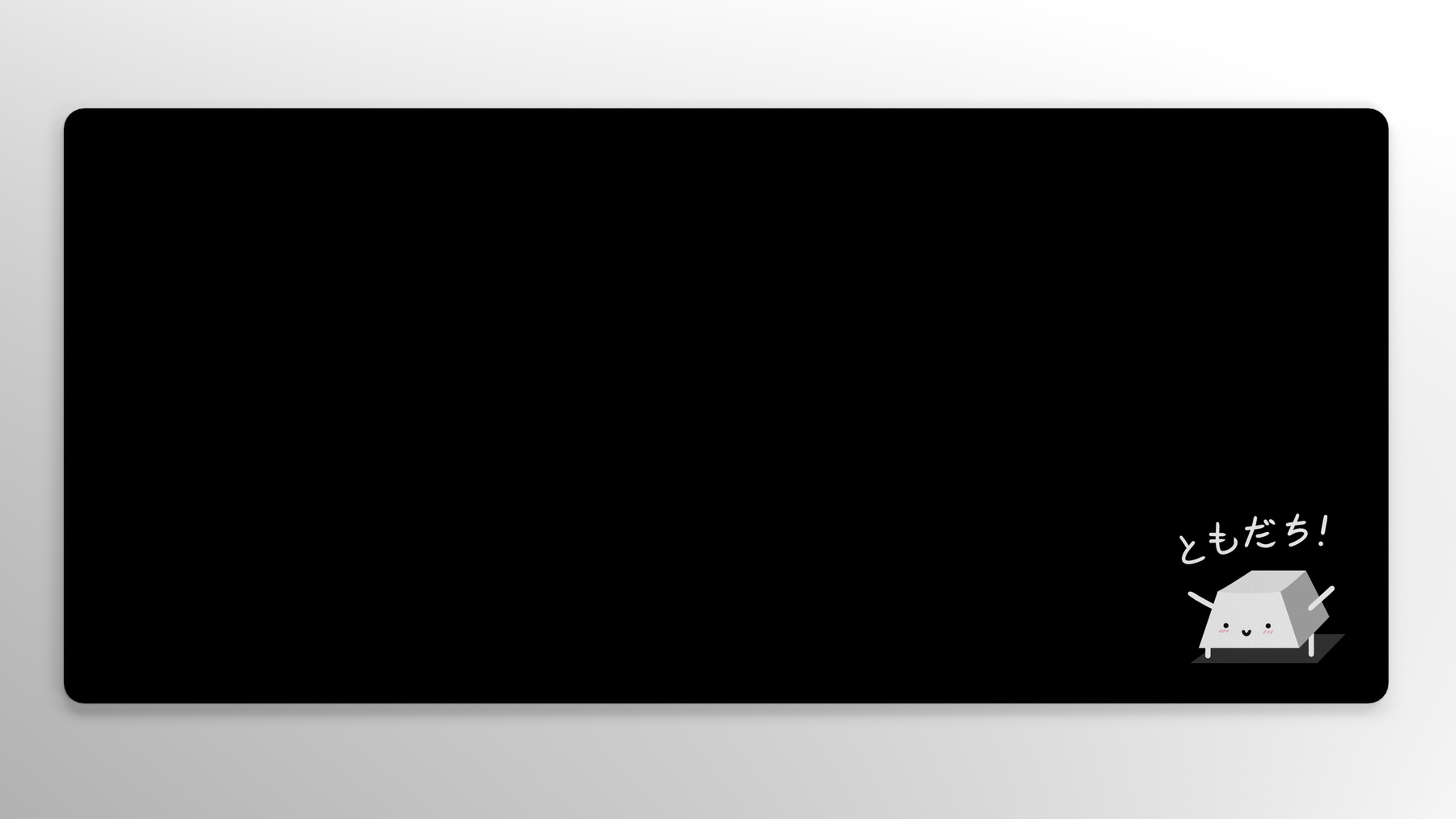 Deskmat - White on Black ***SOLD OUT***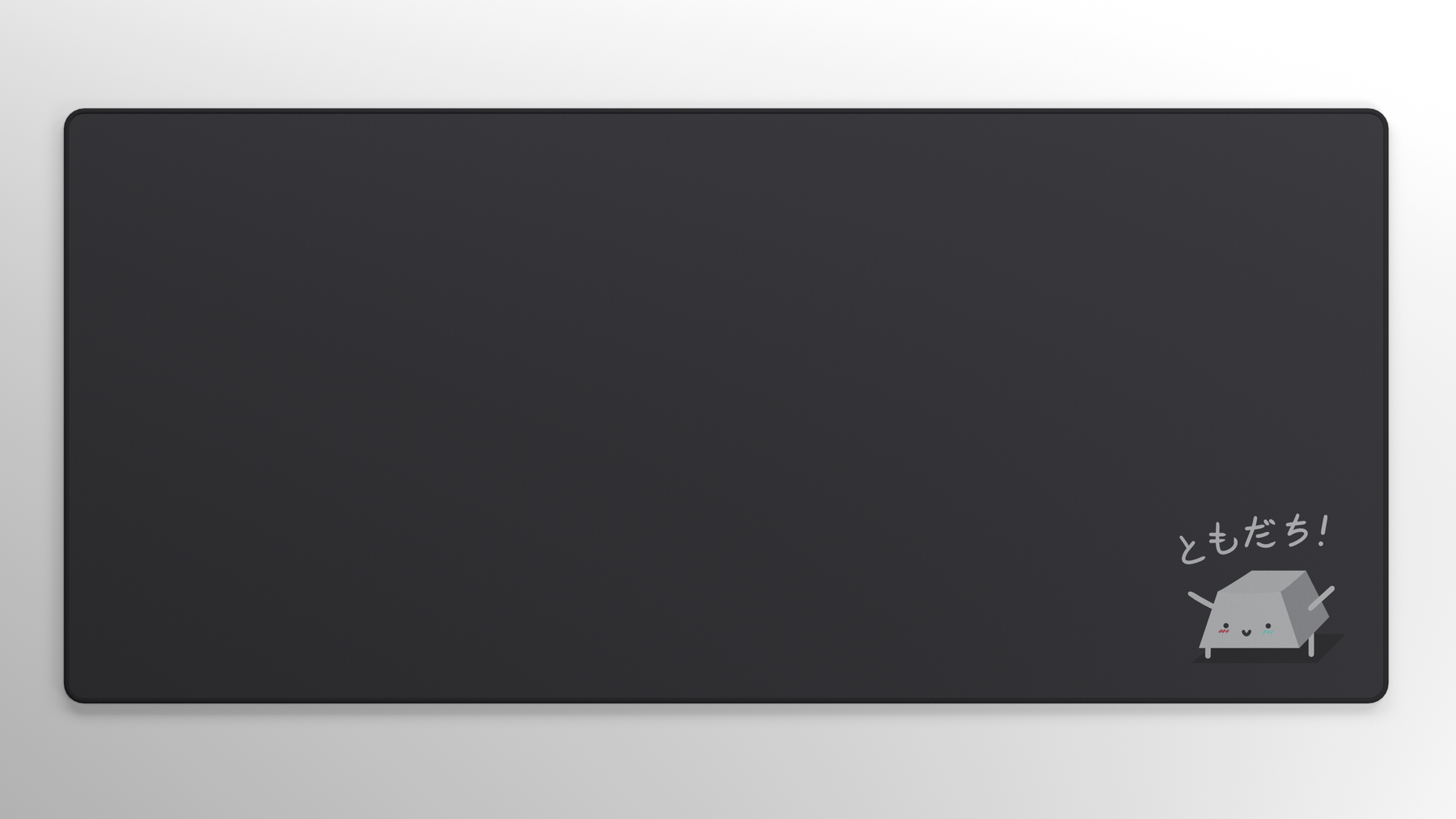 Deskmat - Grey on Grey ***SOLD OUT***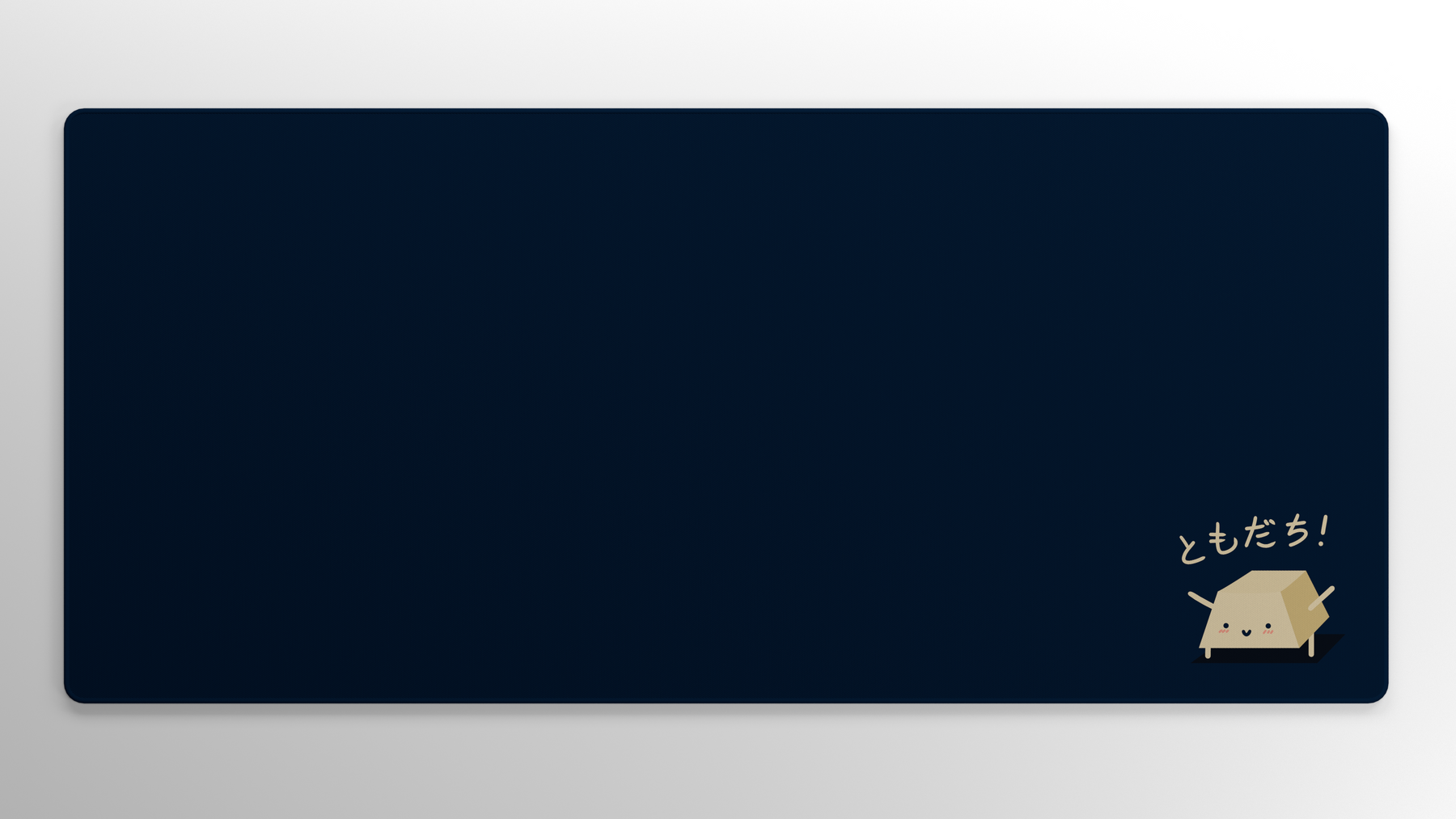 Deskmat - Starry Night ***SOLD OUT***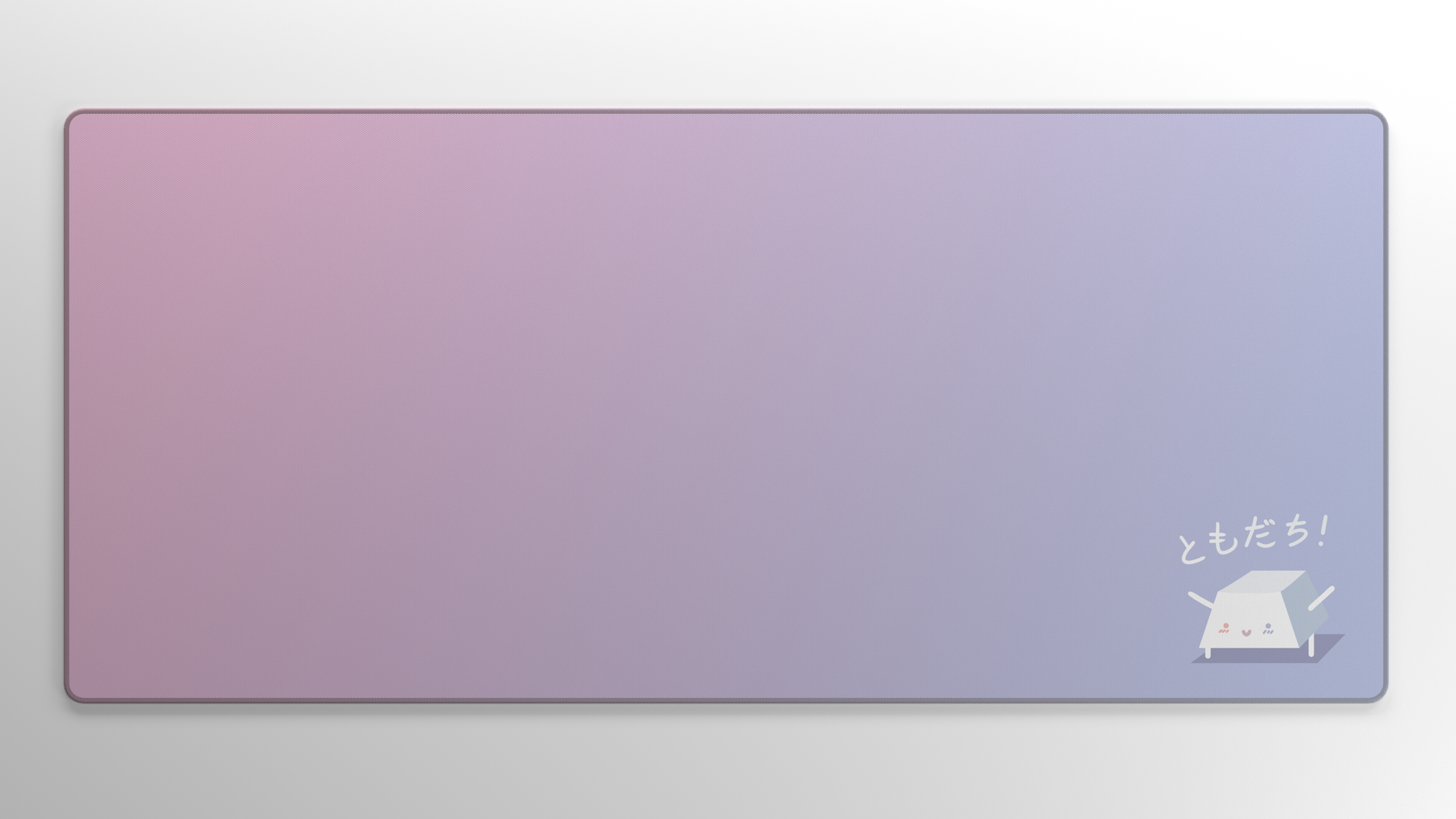 Deskmat - Dreamy ***SOLD OUT***
[GB] Keycap Buddy "Tomodachi" Desk Mats
ESTIMATED SHIPPING -

Q

3 2022
Always watching
Have you ever needed a friend? Keycap Buddy will always be your friend! Our Keycap Buddy Desk Mat will be there for all your gaming, productivity, and desk setup needs. Keycap Buddy says ともだち or "Tomodachi," which means friend in Japanese (lettering written in Hiragana).
Featuring a premium micro-fiber cloth surface and anti-slip back side, our desk mats/mouse pads are designed to provide a smooth and comfortable surface for your gaming and productivity needs. We use the latest dye-sublimated printing technology to ensure they are printed for durability and longevity. They are also perfect for protecting your desk and peripherals from wear and tear.
Details

Treated Cloth top
Stitched edges
Rubber bottom
Designed by
Ivanh
Dimensions
900x400x4mm and ~800g
Machine washable (wash on cold/gentle - air dry)

Timeline
GB End - 4 March
Estimate Shipping - Q3 2022
Not in Australia?