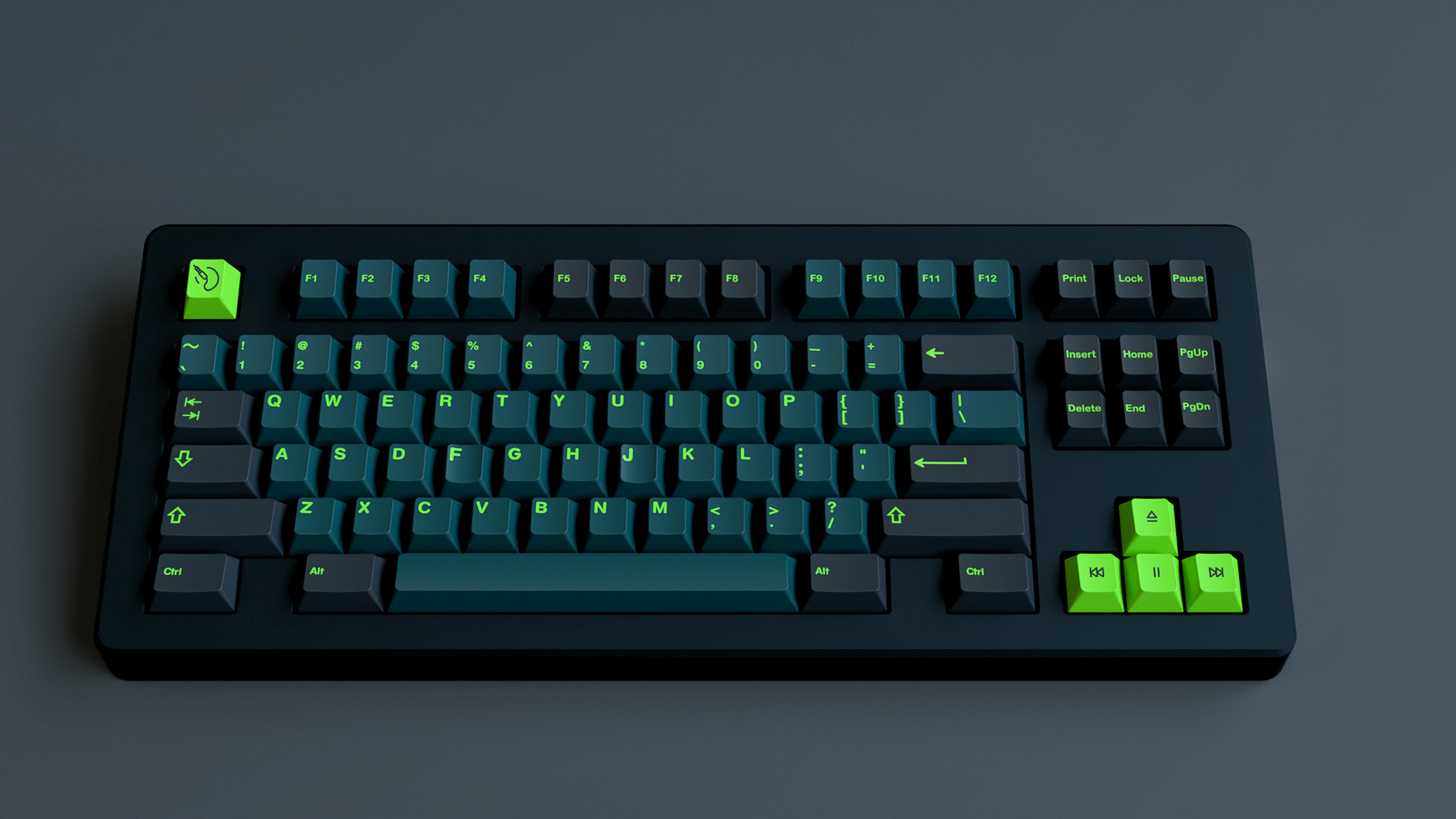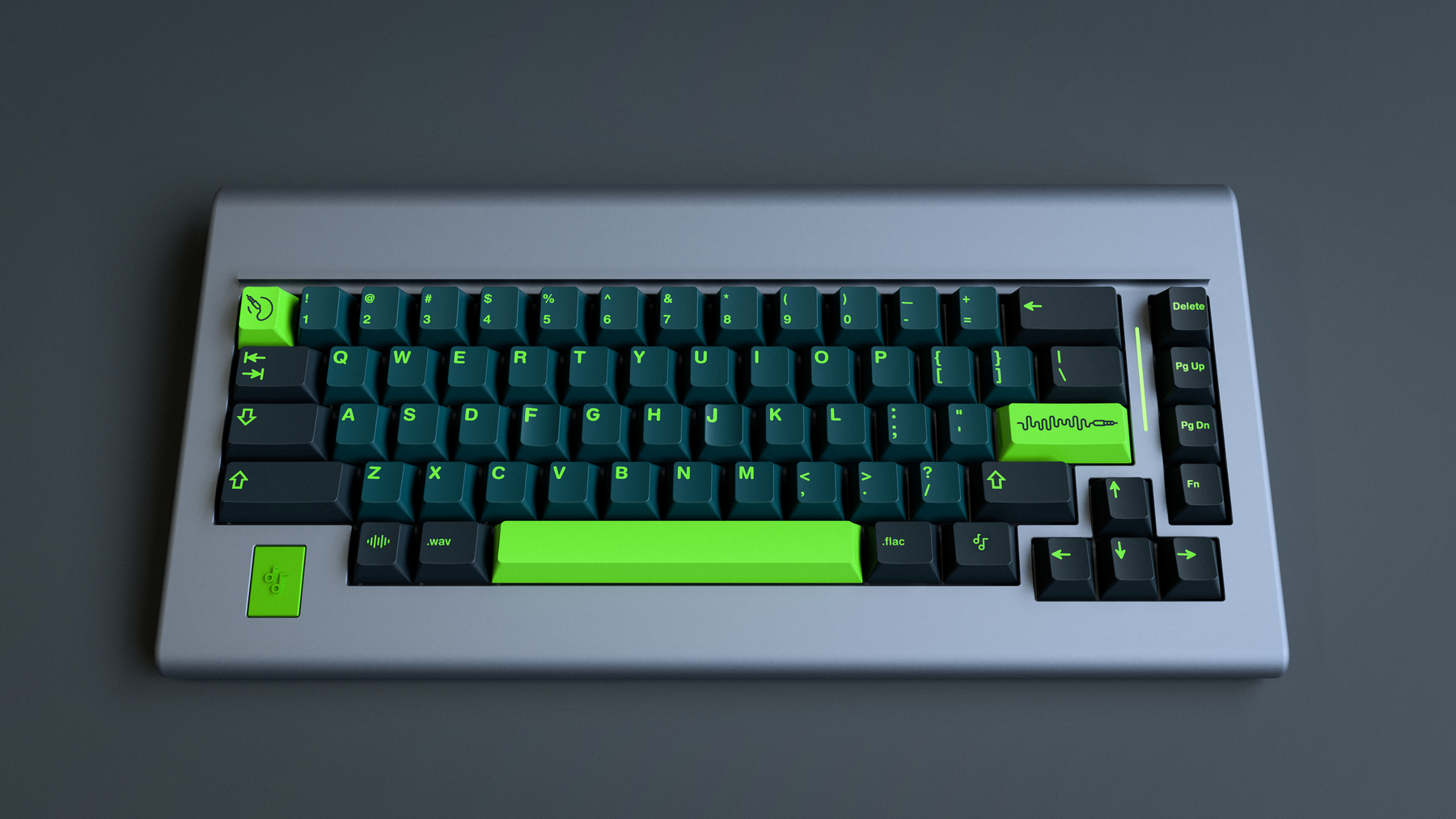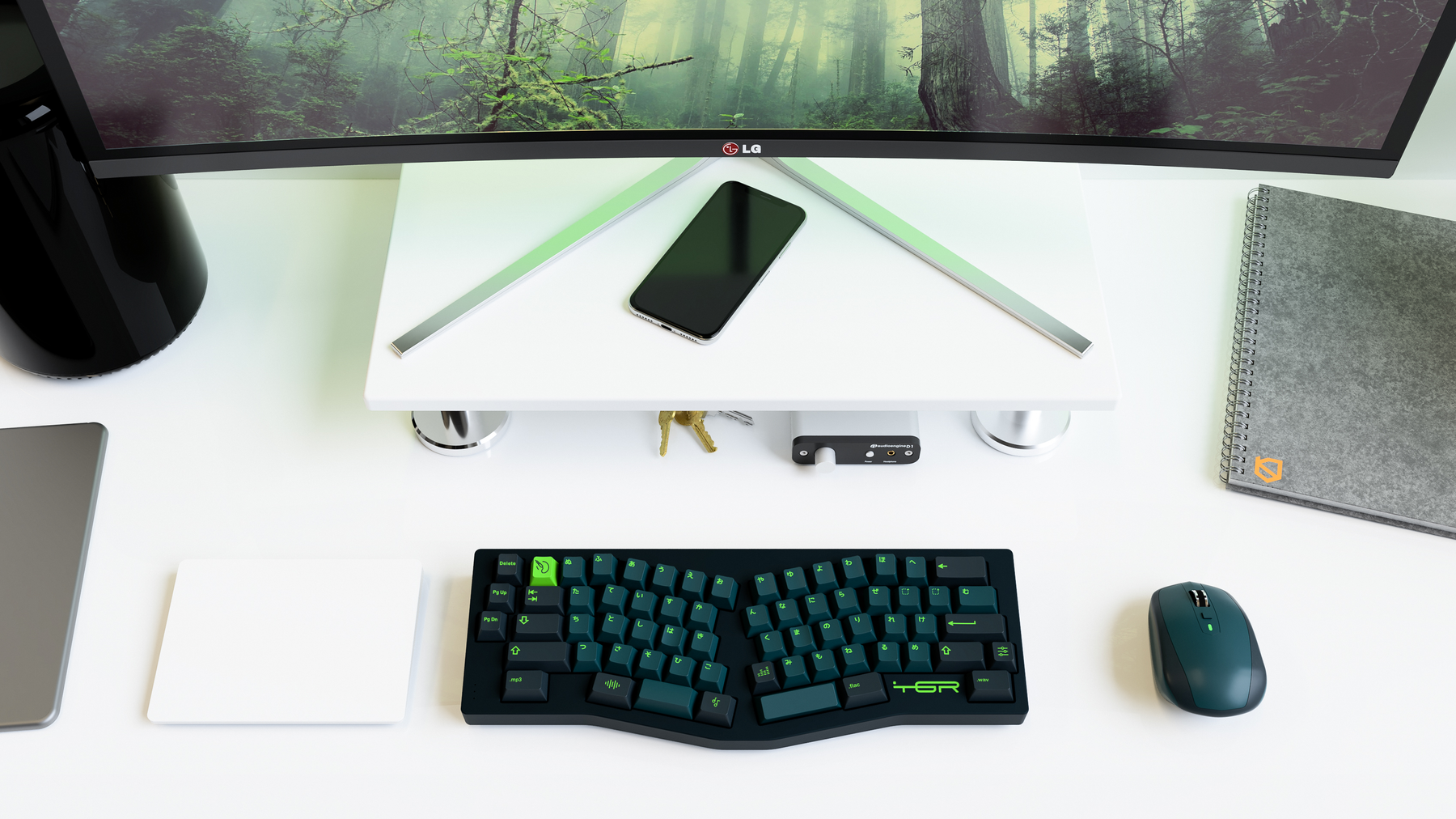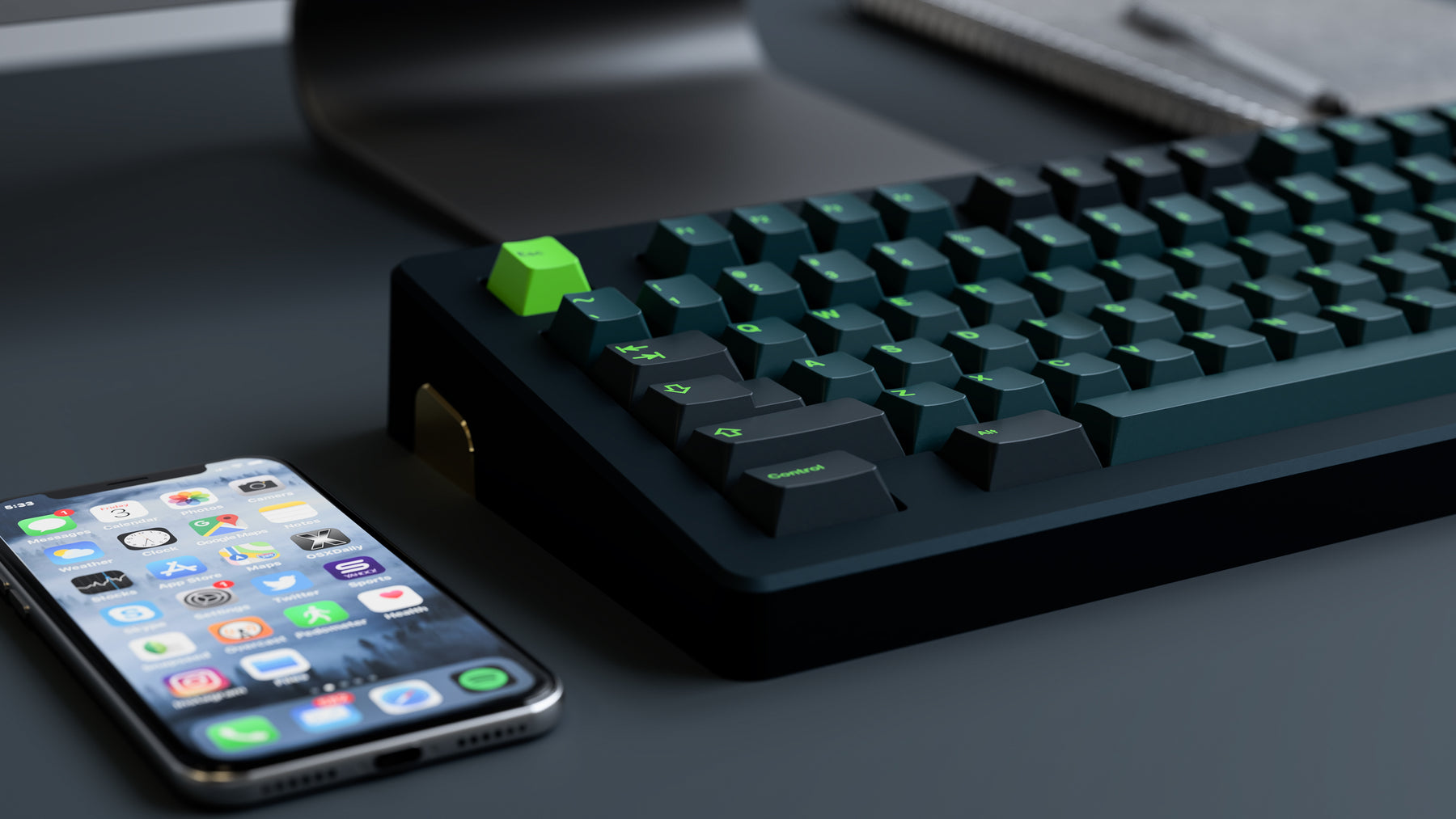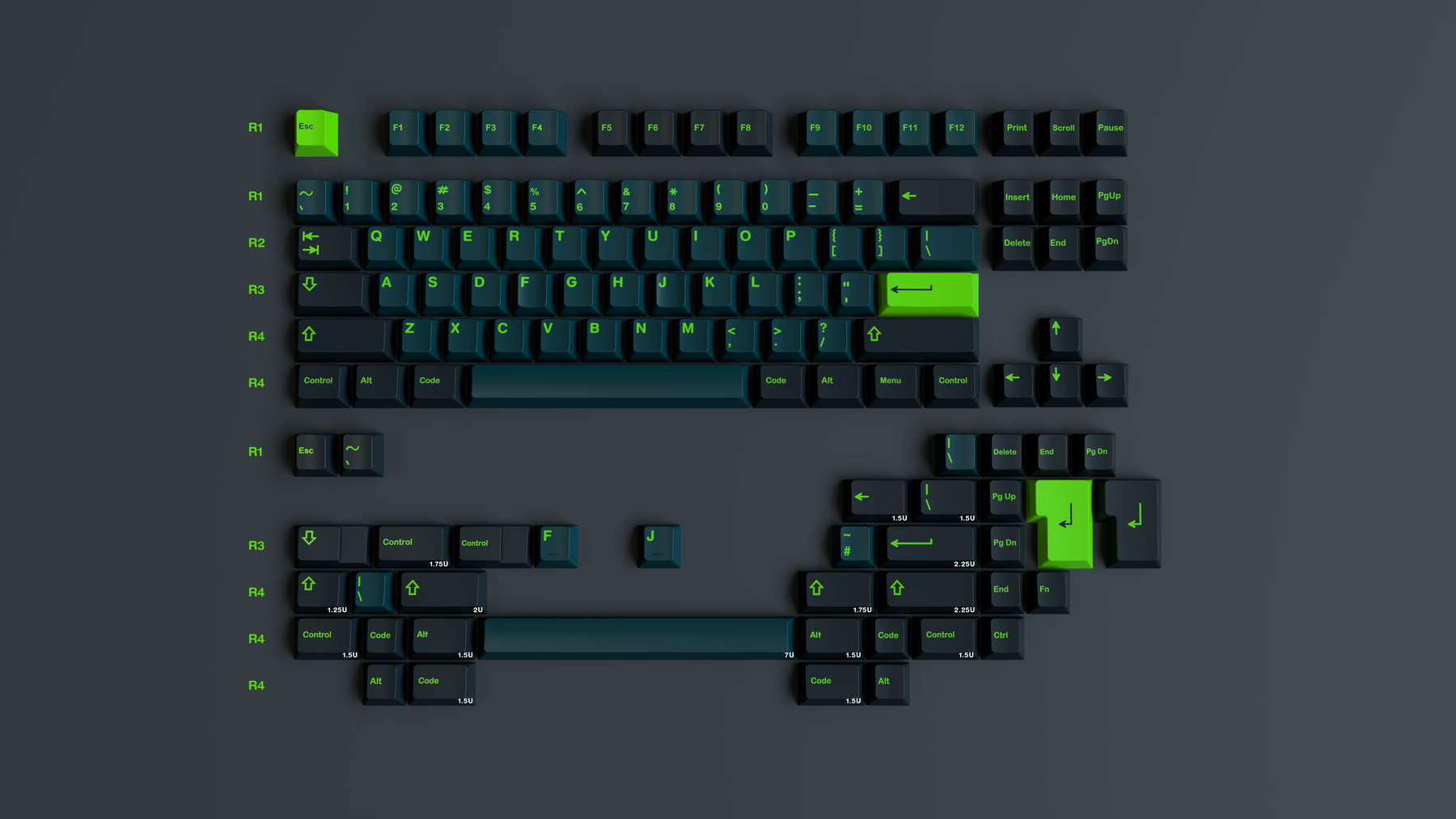 Base Kit ***SOLD OUT***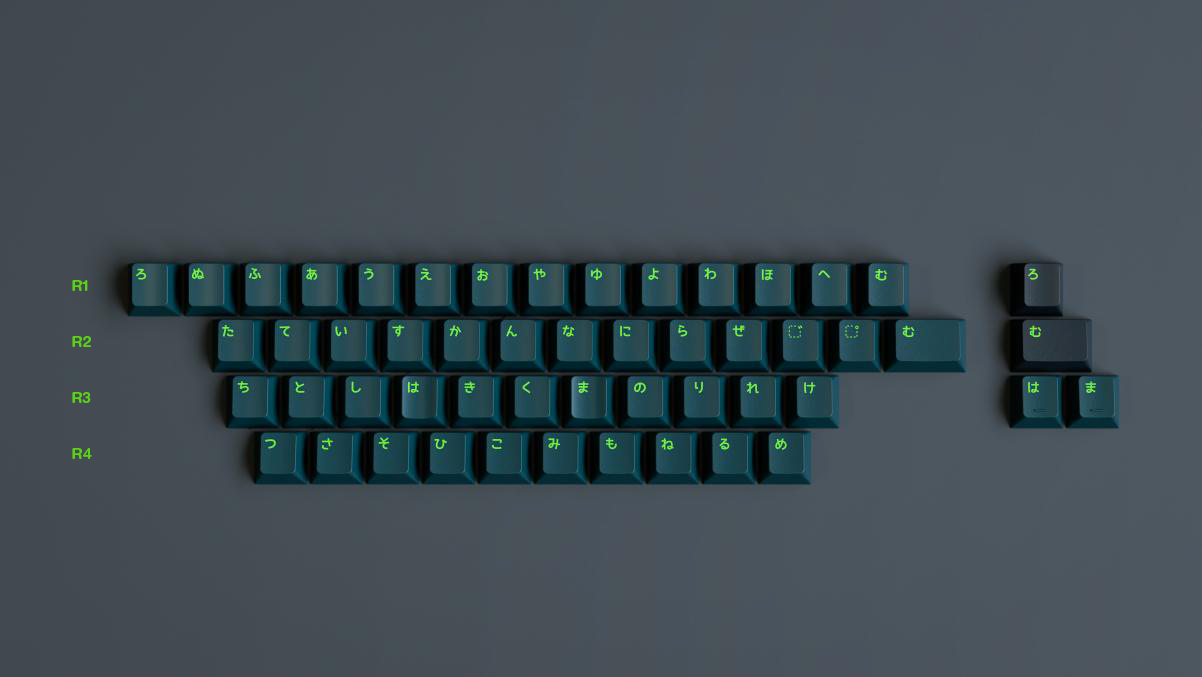 Kobe Kit ***SOLD OUT***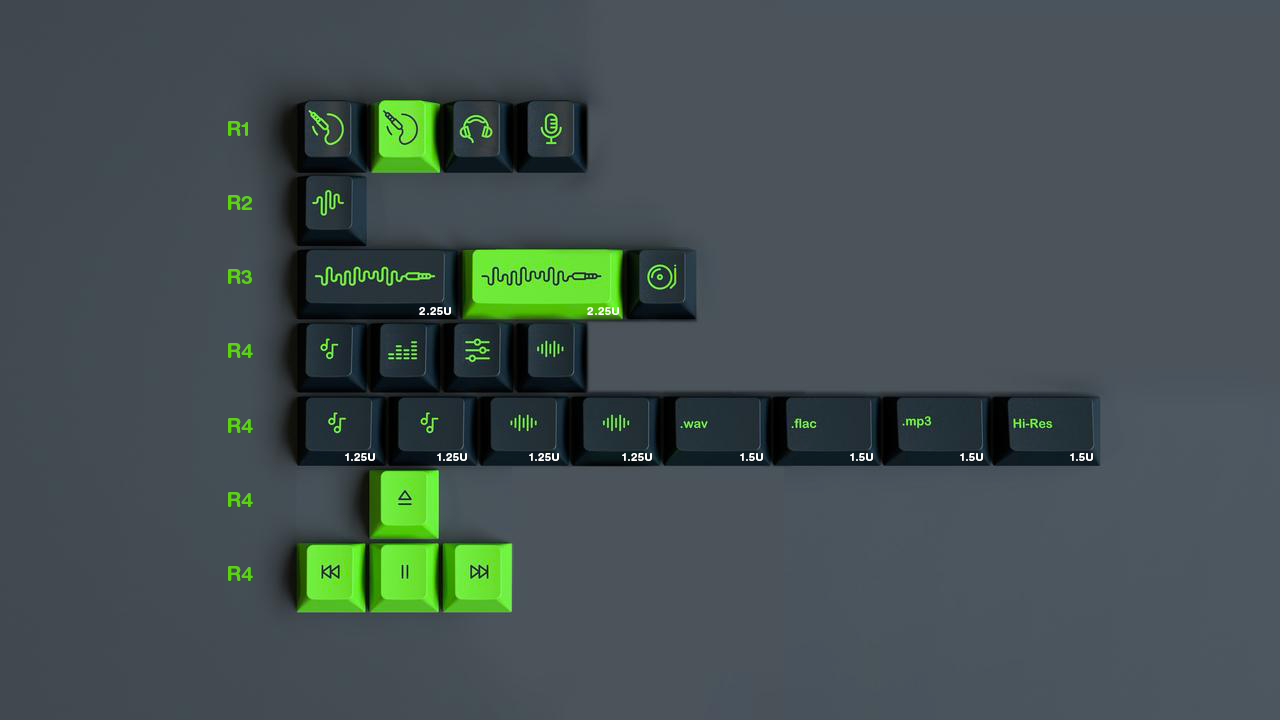 Novelty Kit ***SOLD OUT***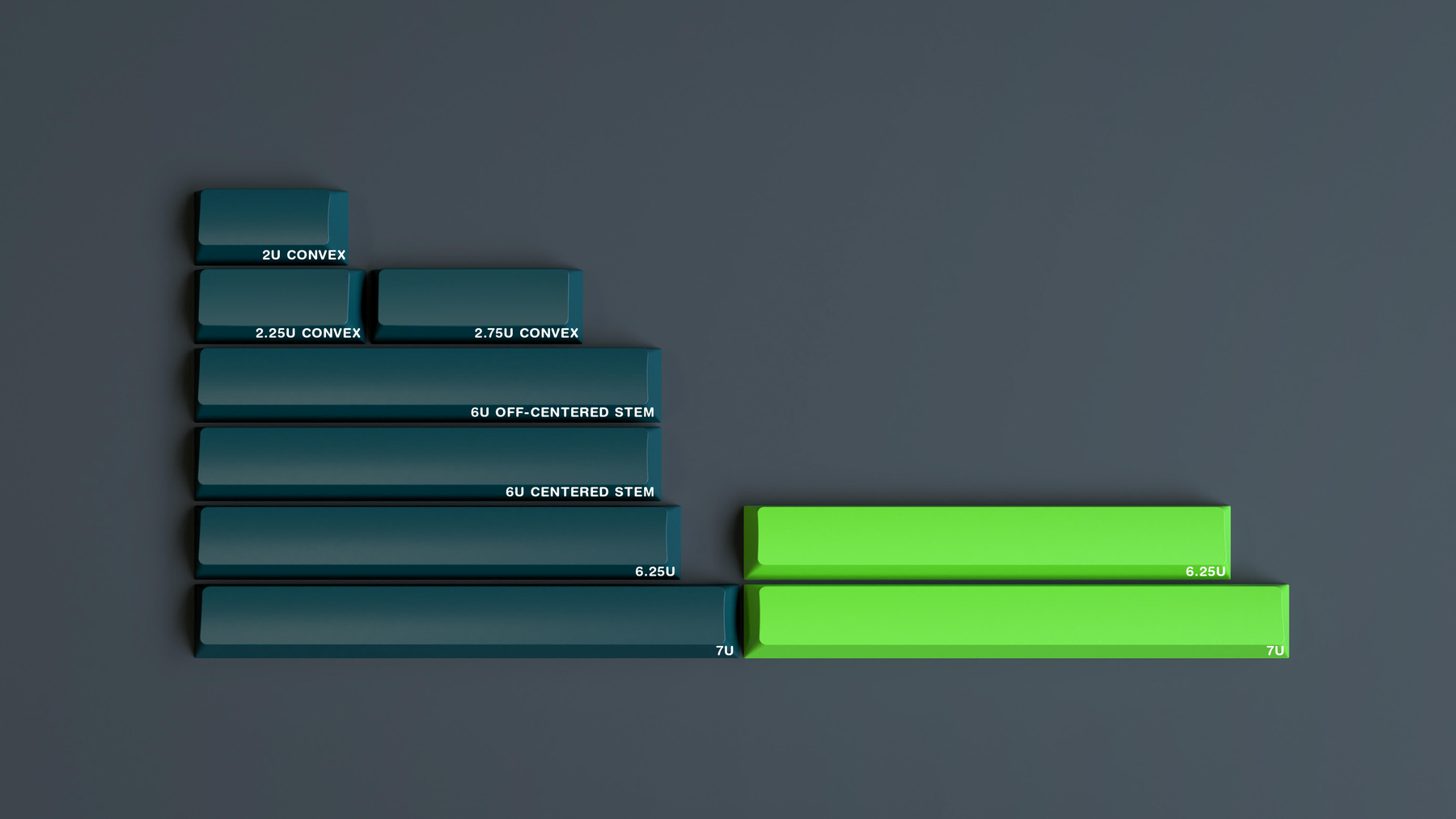 Spacebar Kit ***SOLD OUT***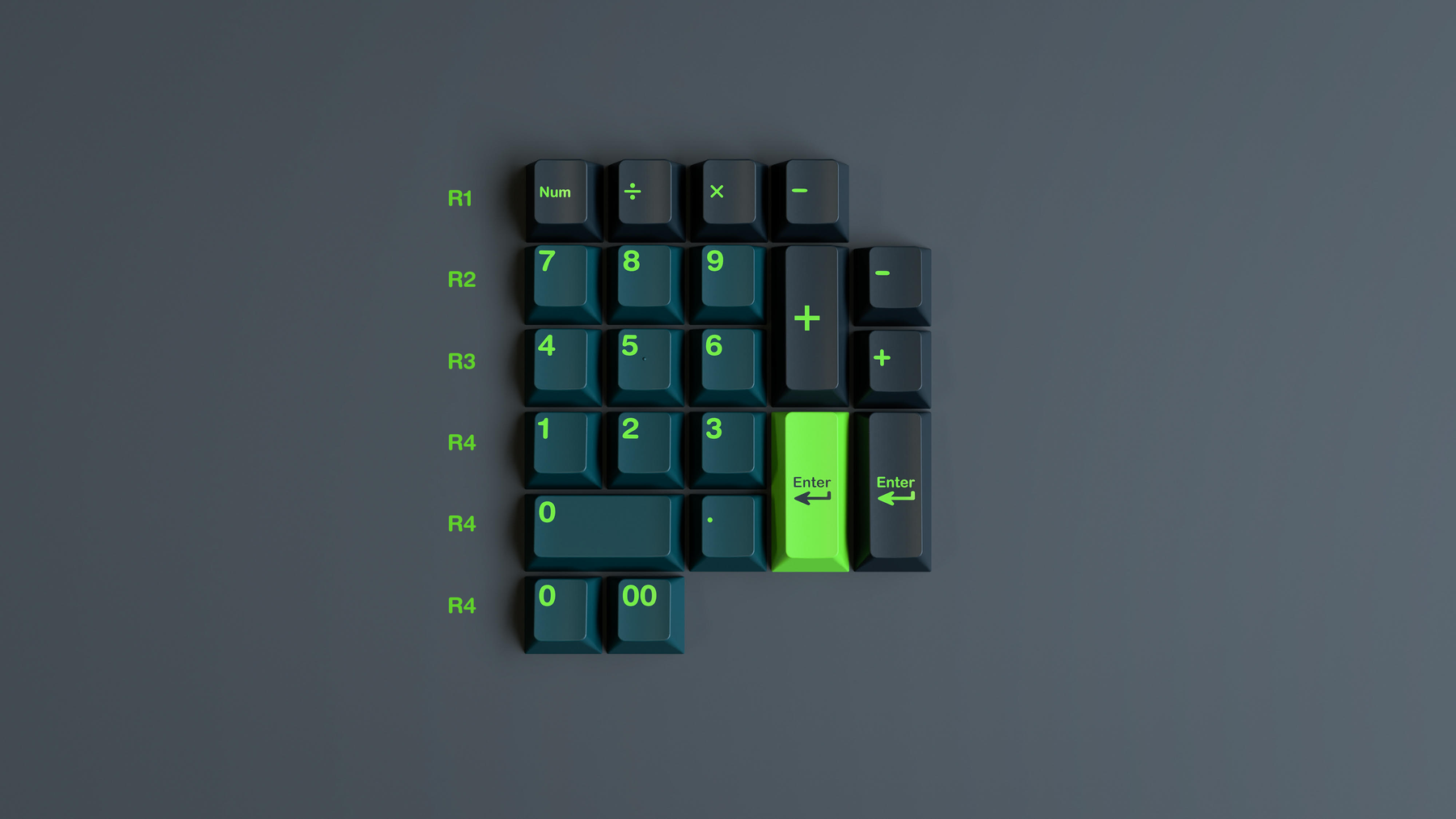 Numpad Kit ***SOLD OUT***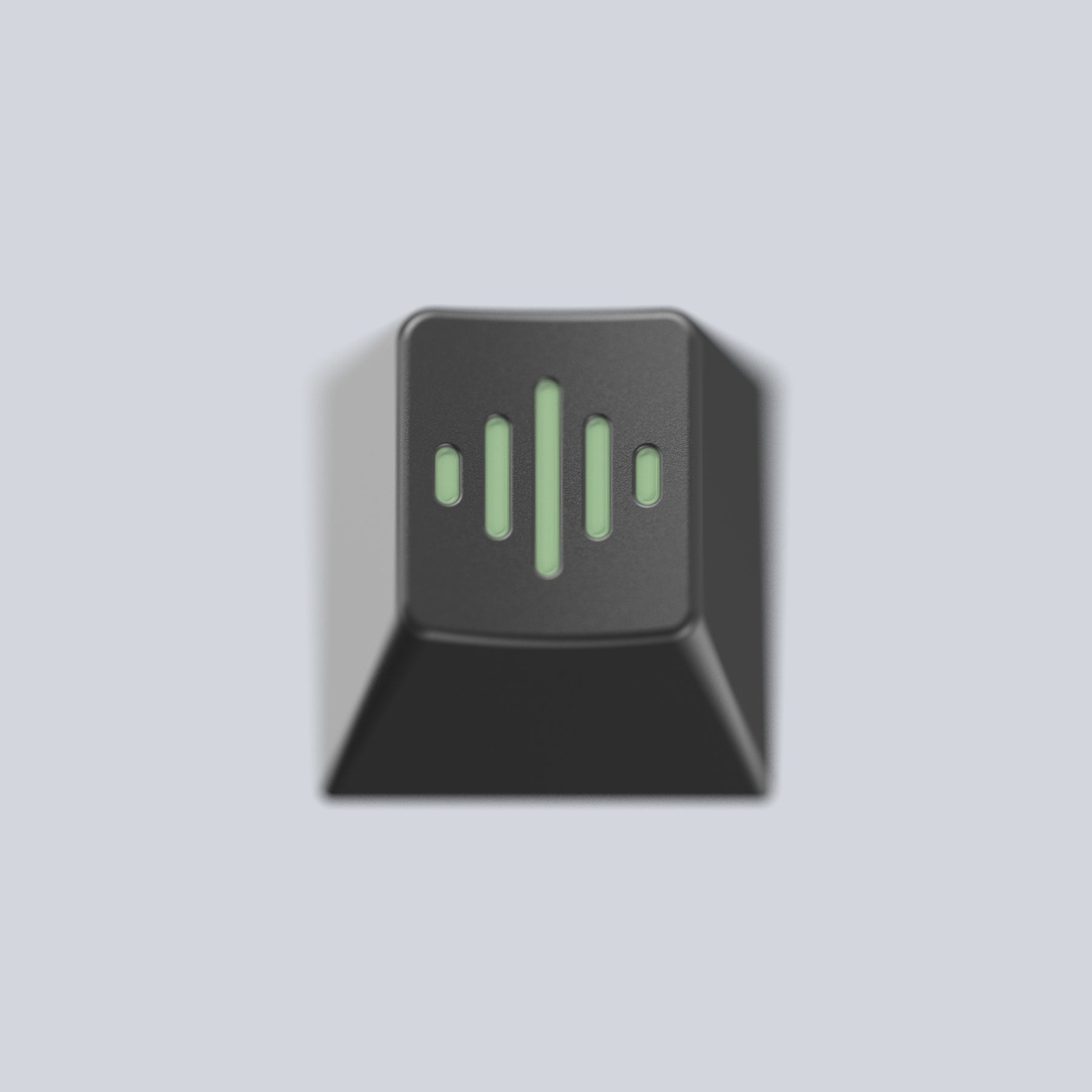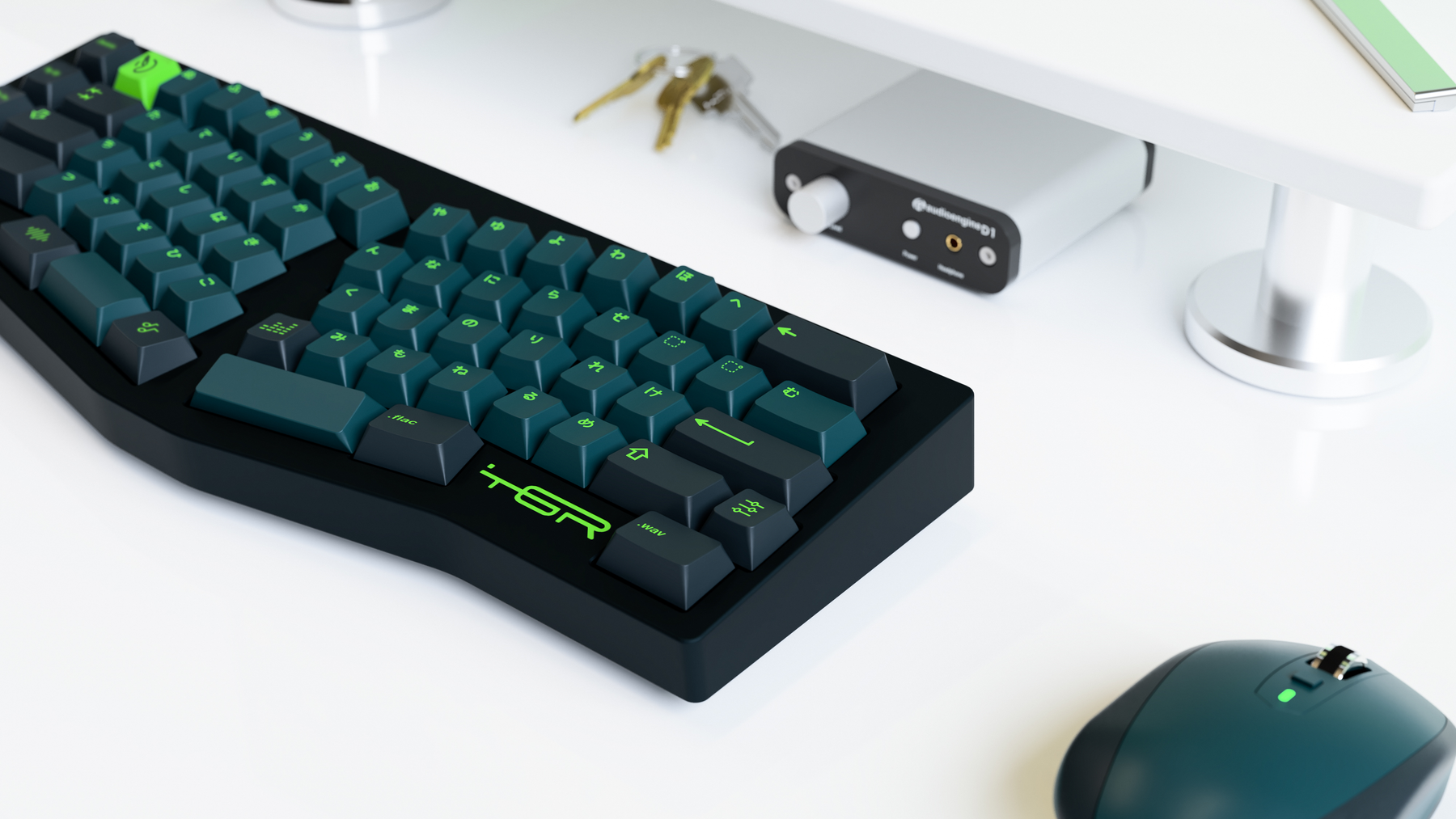 A dynamic and vibrant GMK set mixed with a tint of synthwave and retrofuturism
This set features a striking 3-tones colorway (all custom colors) to embody the spirit of the sound. With the theme of this set revolving around a dark green background accented by a vibrant yet subtle neon green.
Details
Double-shot ABS
Cherry Profile
Designed by EnjoyMyInSec
Timeline
Base Kit

Kobe Kit

Novelty Kit

Spacebar Kit

Numpad Kit

Group Buy Policy
This item currently does not have an expected shipping date, however, once an estimate production and shipping date can be determined this page will be updated. Sometimes things can and do go wrong, which can change this date.
You are entitled to cancel and refund your preorder, which means you forfeit any preorder bonuses.
Additional products added with this item will be shipped when this product is ready to ship.
By purchasing this item, you acknowledge that you understand and agree what is written above.
We appreciate you sticking around to complete the buy as this will help us when ordering.