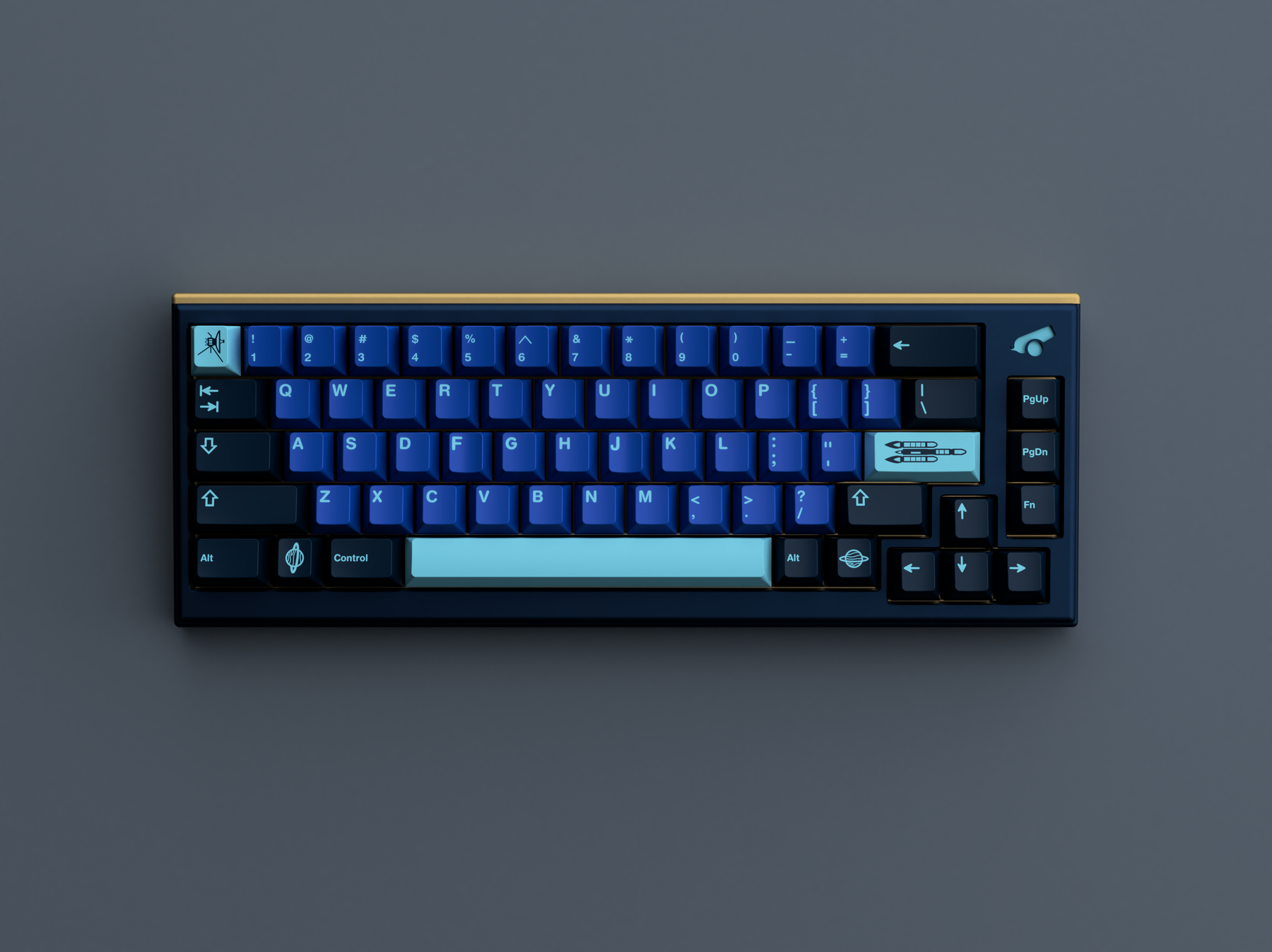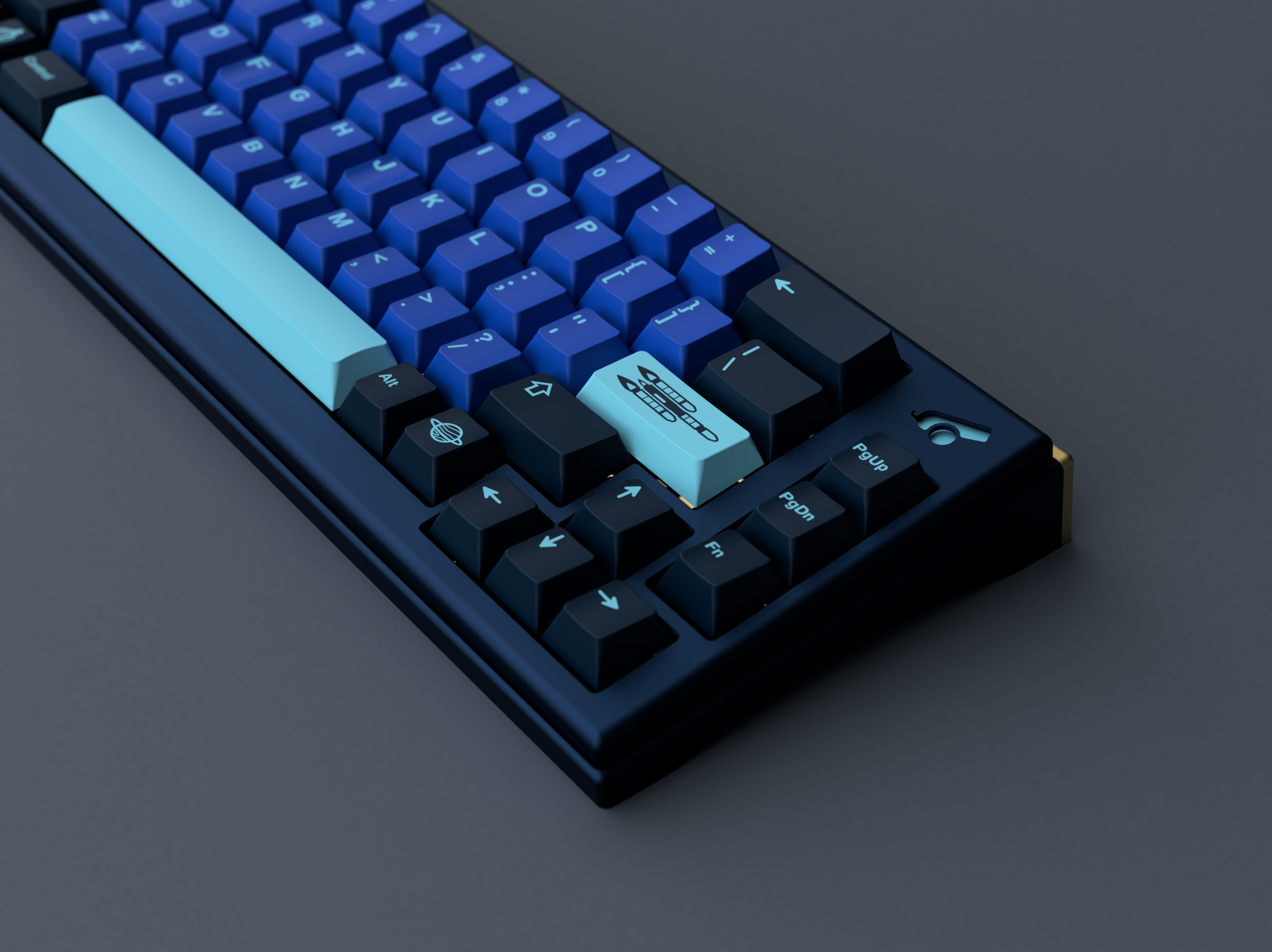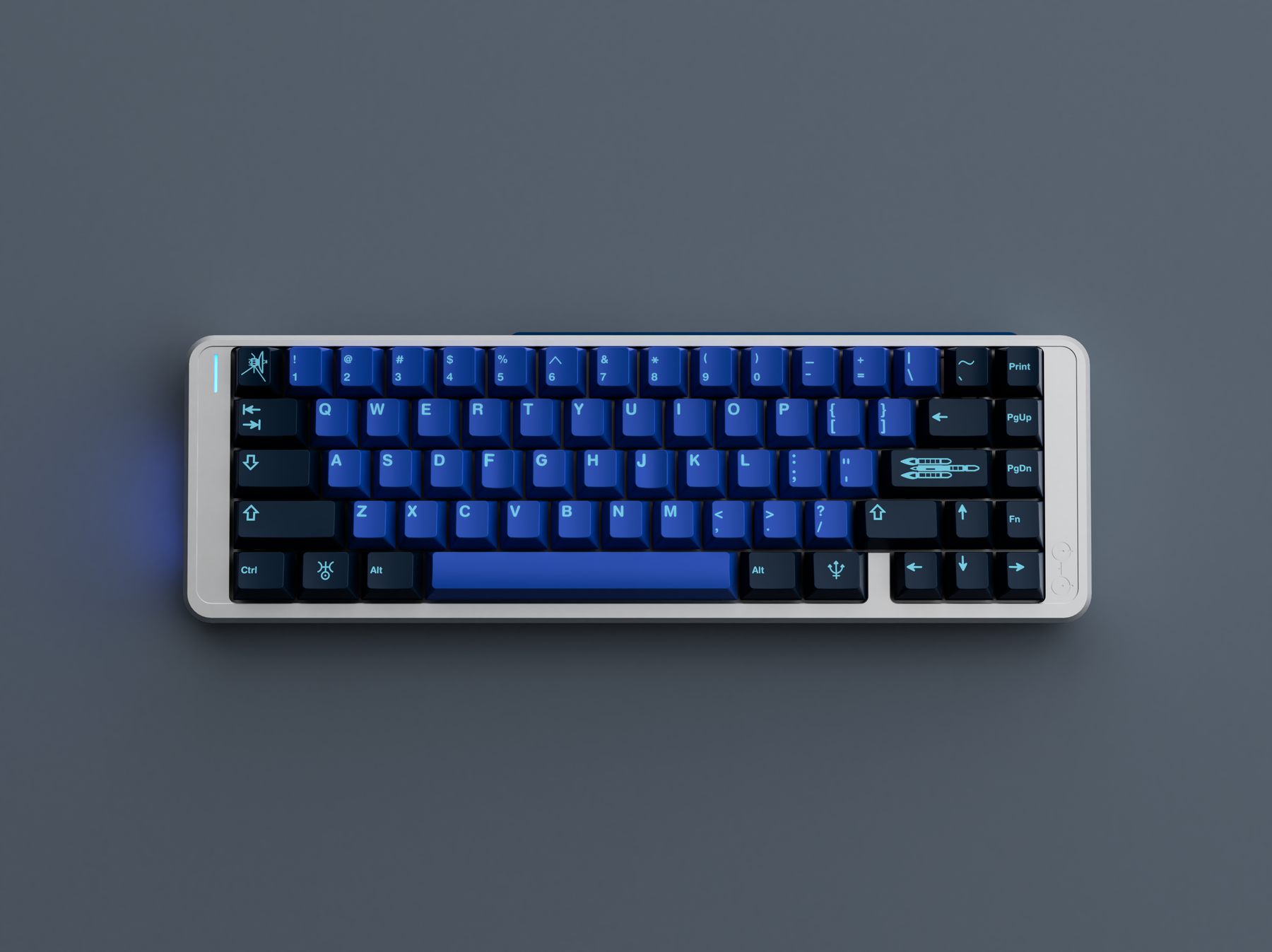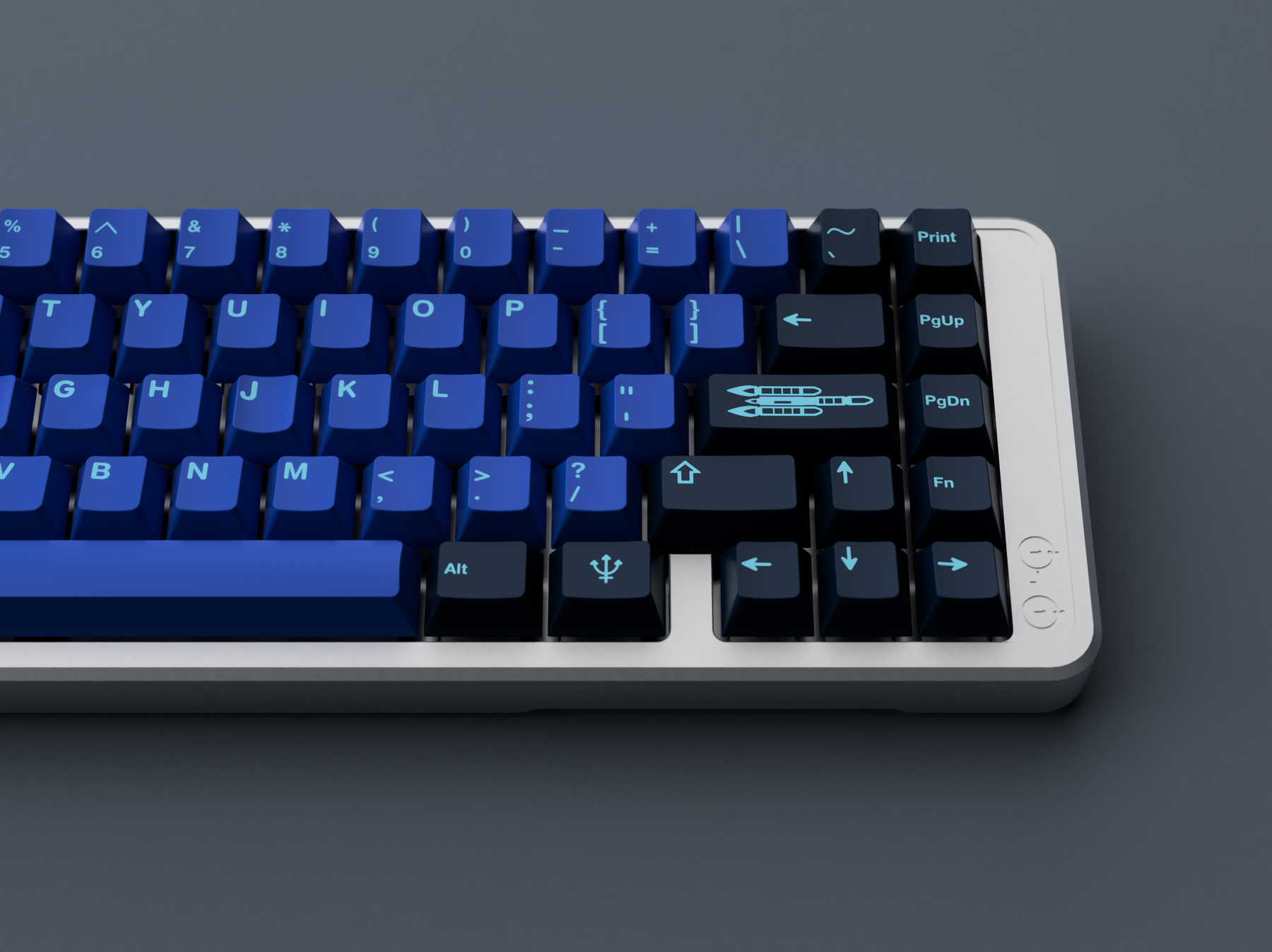 Base Kit ***SOLD OUT***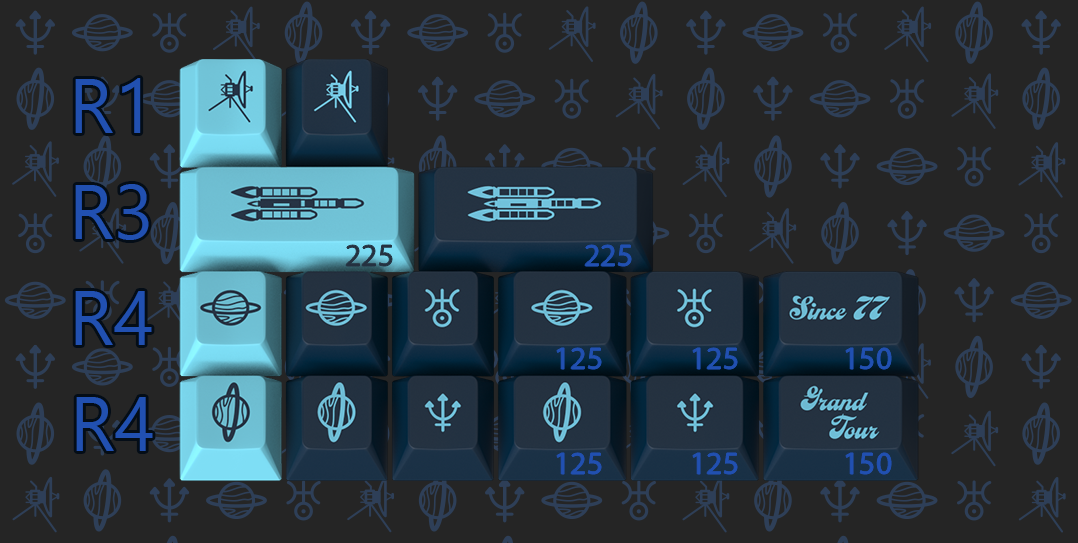 Novelties Kit ***SOLD OUT***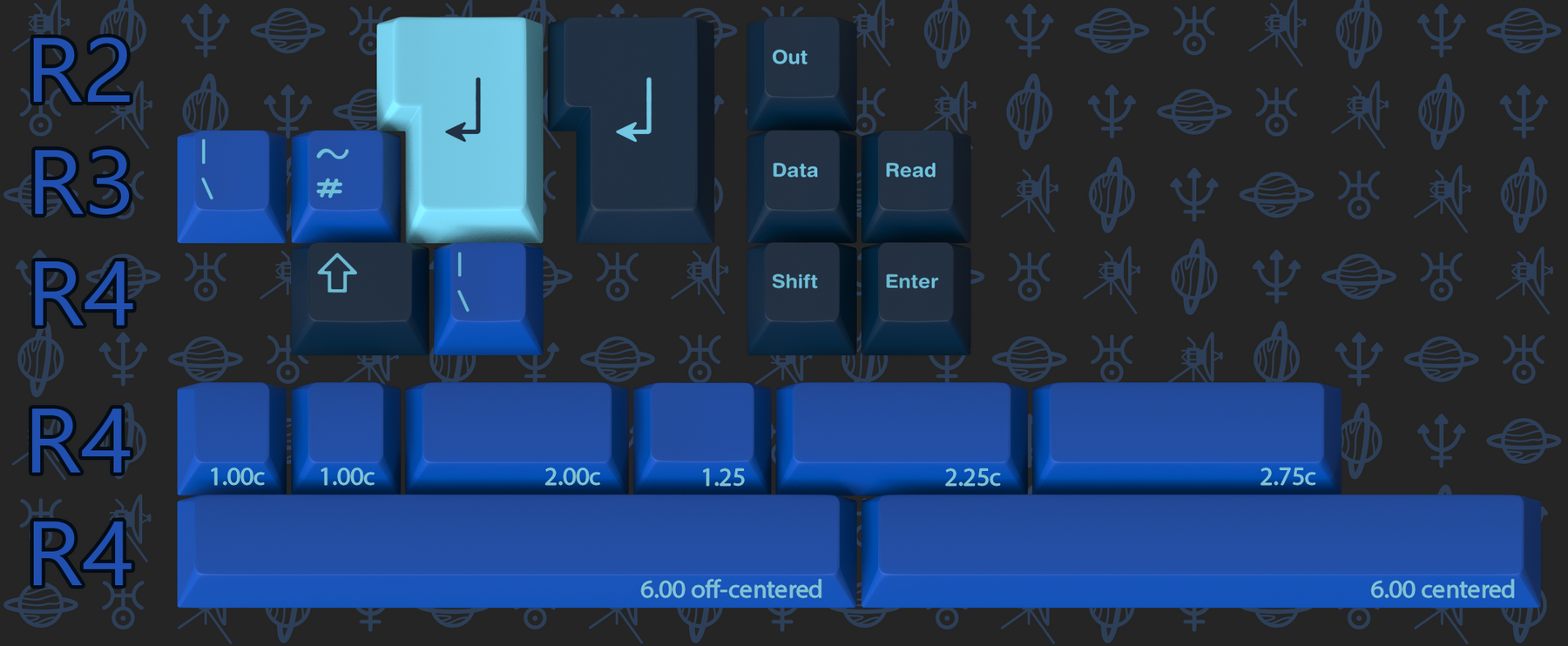 Extension Kit ***SOLD OUT***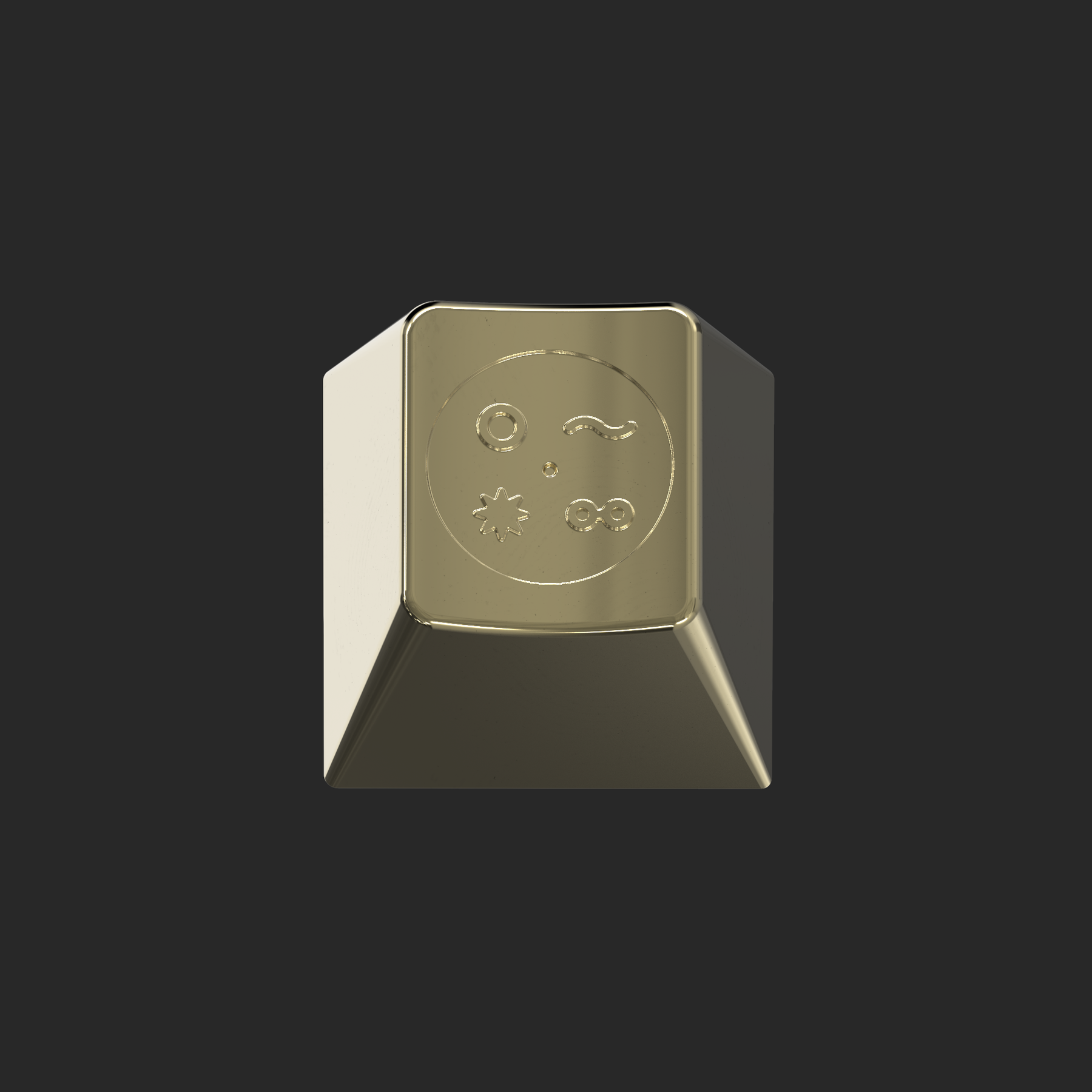 Rama x Voyage ***SOLD OUT***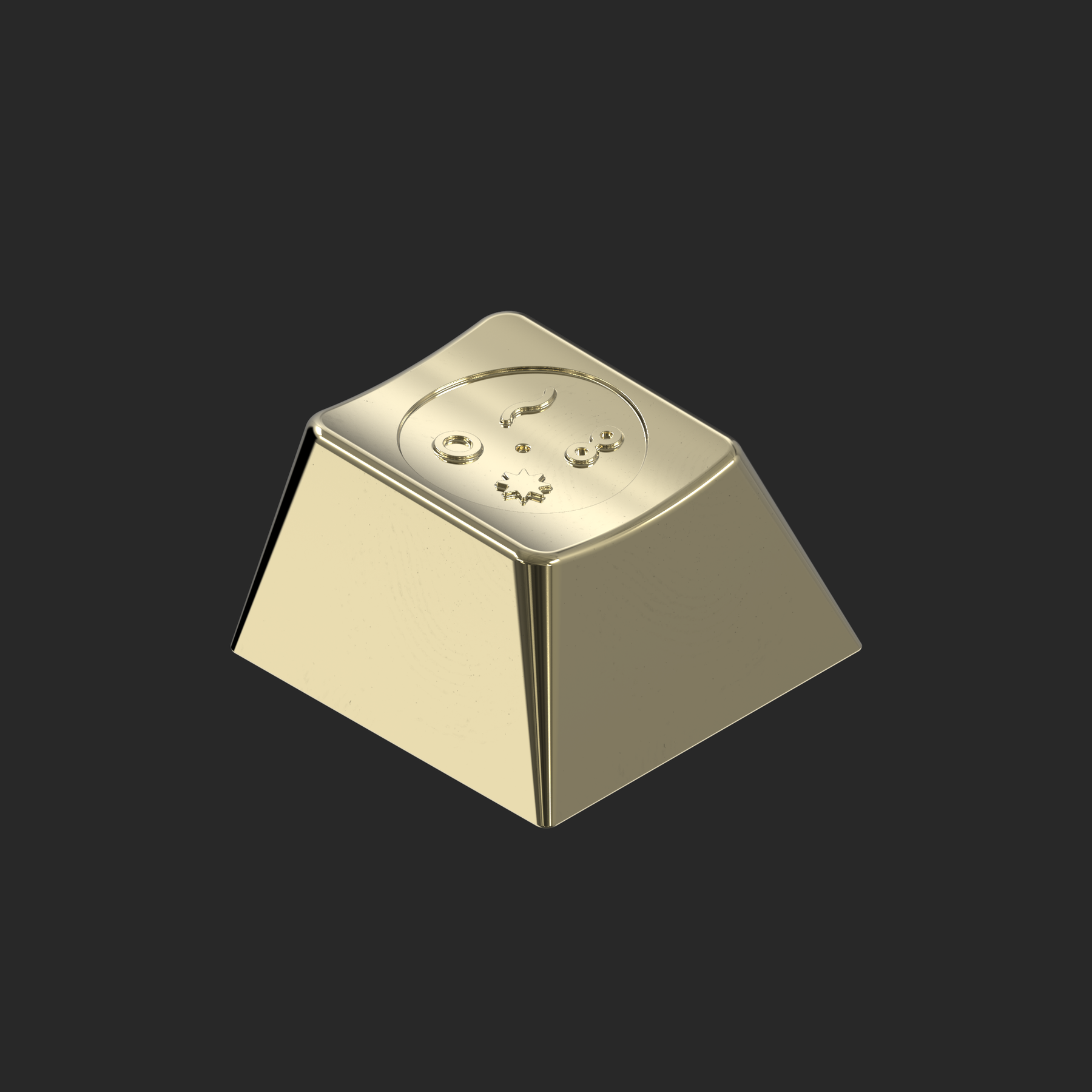 From the edge of the solar system to you!
GMK Voyage celebrates Voyager 2's incredible feat of becoming the first spacecraft to observe Uranus and Neptune up close.
The set also recognizes Voyager 2 as the longest operating spacecraft and the second to have crossed into interstellar space - the first being its sister, Voyager 1!
The colors are inspired by the blues of the icy twins, Uranus and Neptune. 
Enter the week of Giveaways by filling out this form
Details
Double-shot ABS
Cherry Profile
Designed by nasp
Rama x Voyage
Brass
Cherry Profile - Row 1
Timeline

Group buy updates here
Base Kit

Novelties Kit

Extension Kit

Rama x Voyage

Group Buy Policy
Additional products added with this item will be shipped when this product is ready to ship.
This item currently does not have an expected shipping date, however, this once an estimate production and shipping date can be determined this page will be updated.
Sometimes things can and do go wrong, which can change this date.
You are entitled to cancel and refund your preorder, which means you forfeit any preorder bonuses.
By purchasing this item, you acknowledge that you understand and agree what is written above.
We appreciate you sticking around to complete the buy as this will help us when ordering.