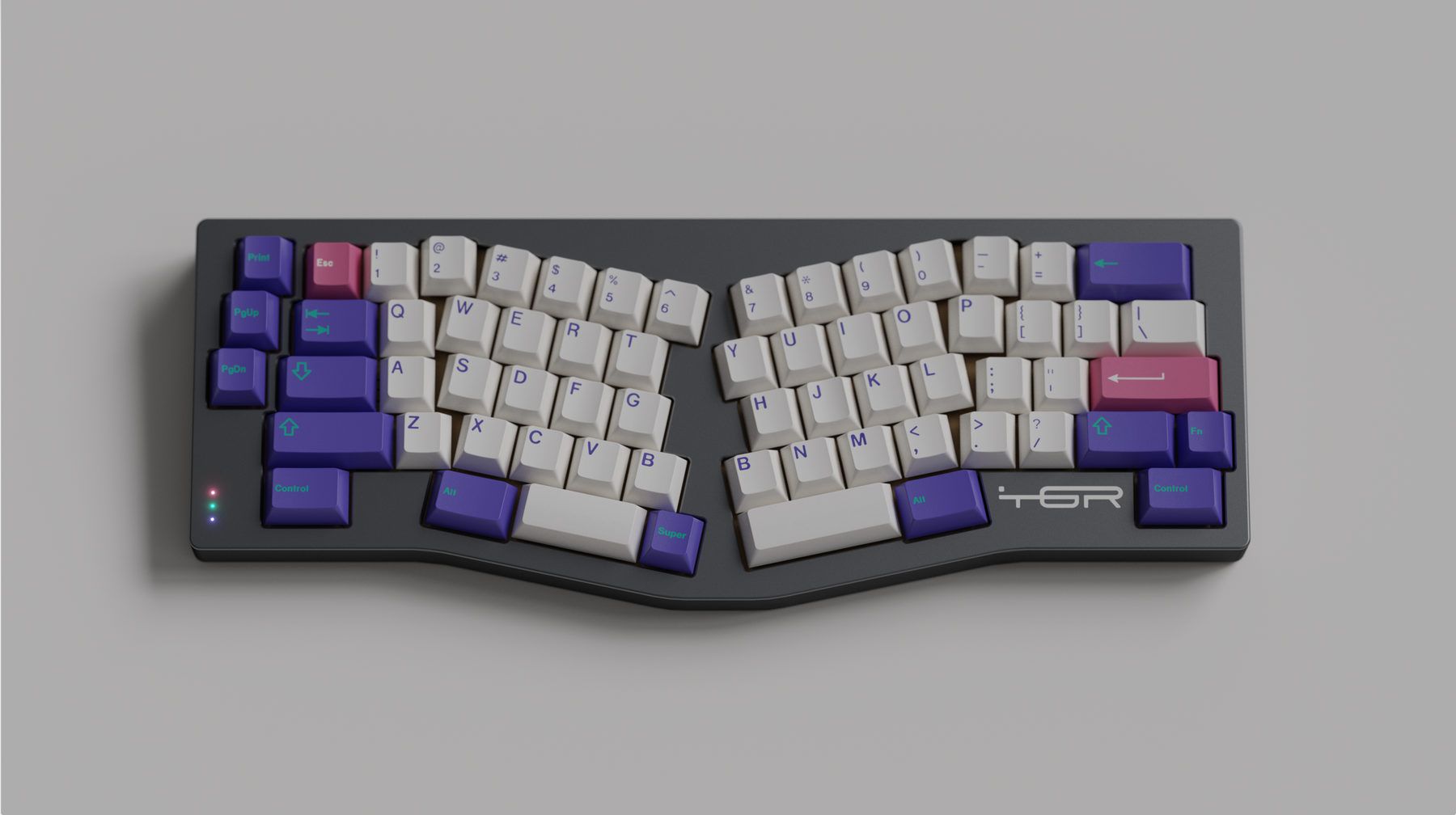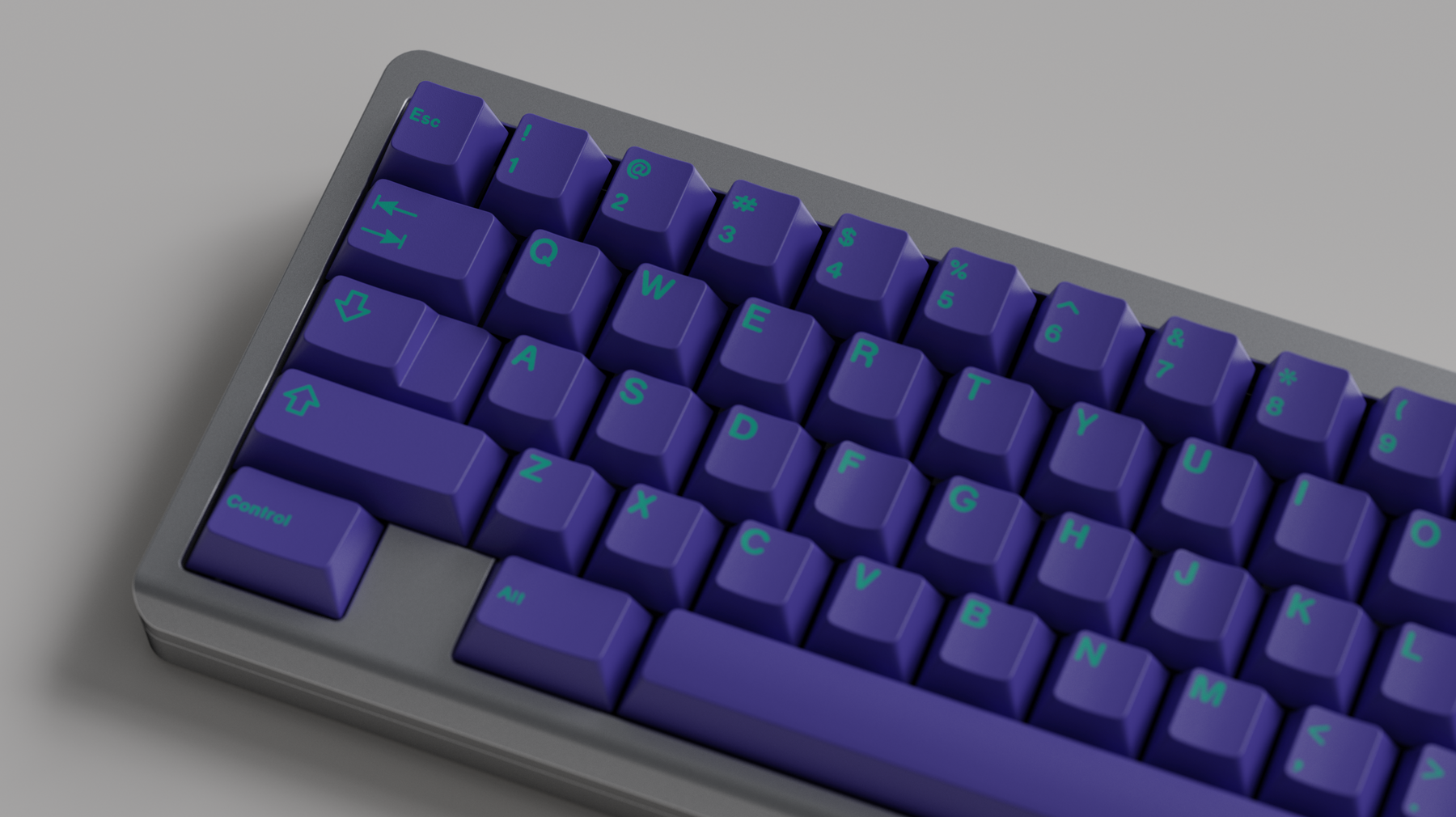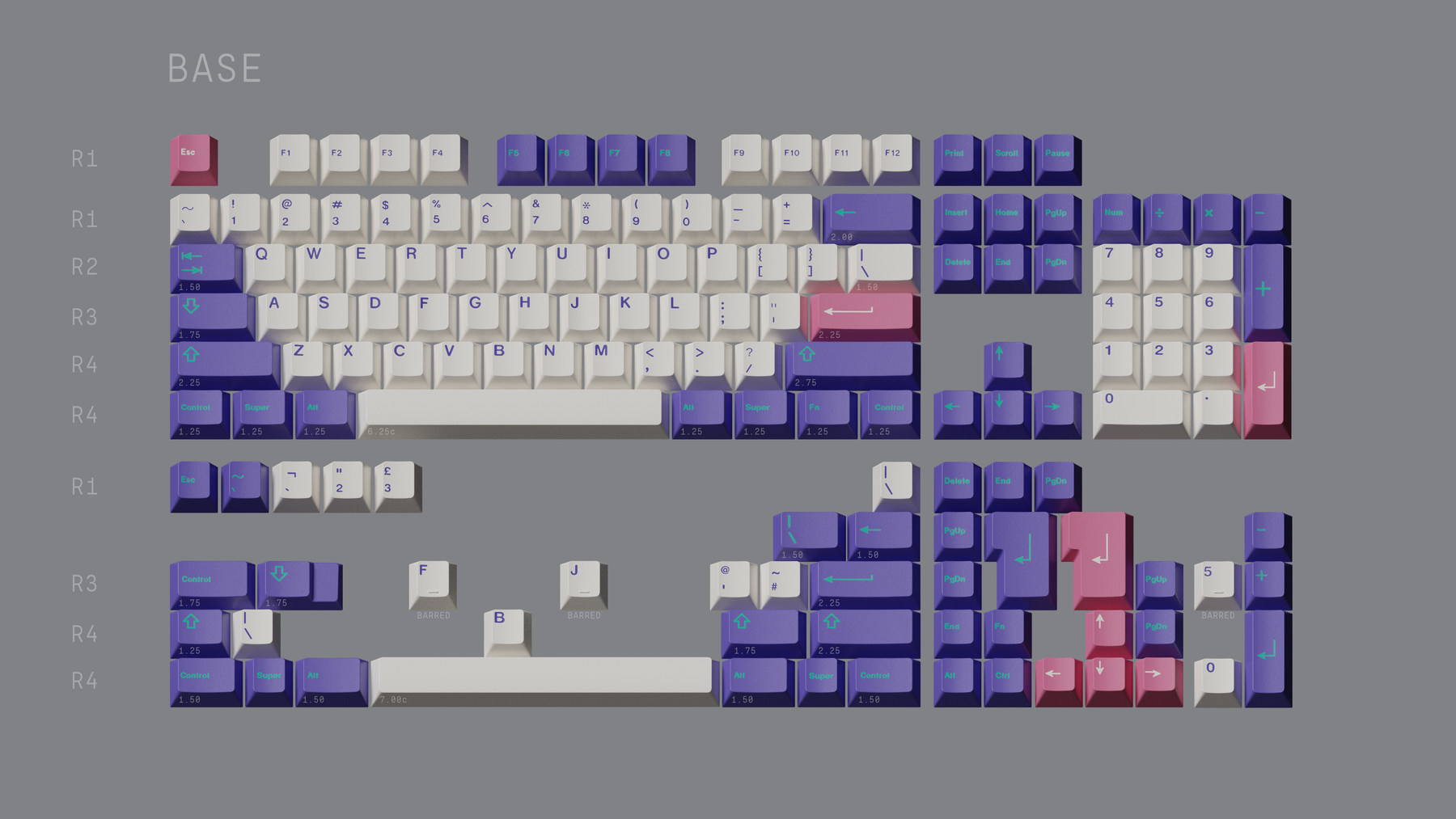 Base Kit ***SOLD OUT***
Alt Alphas ***SOLD OUT***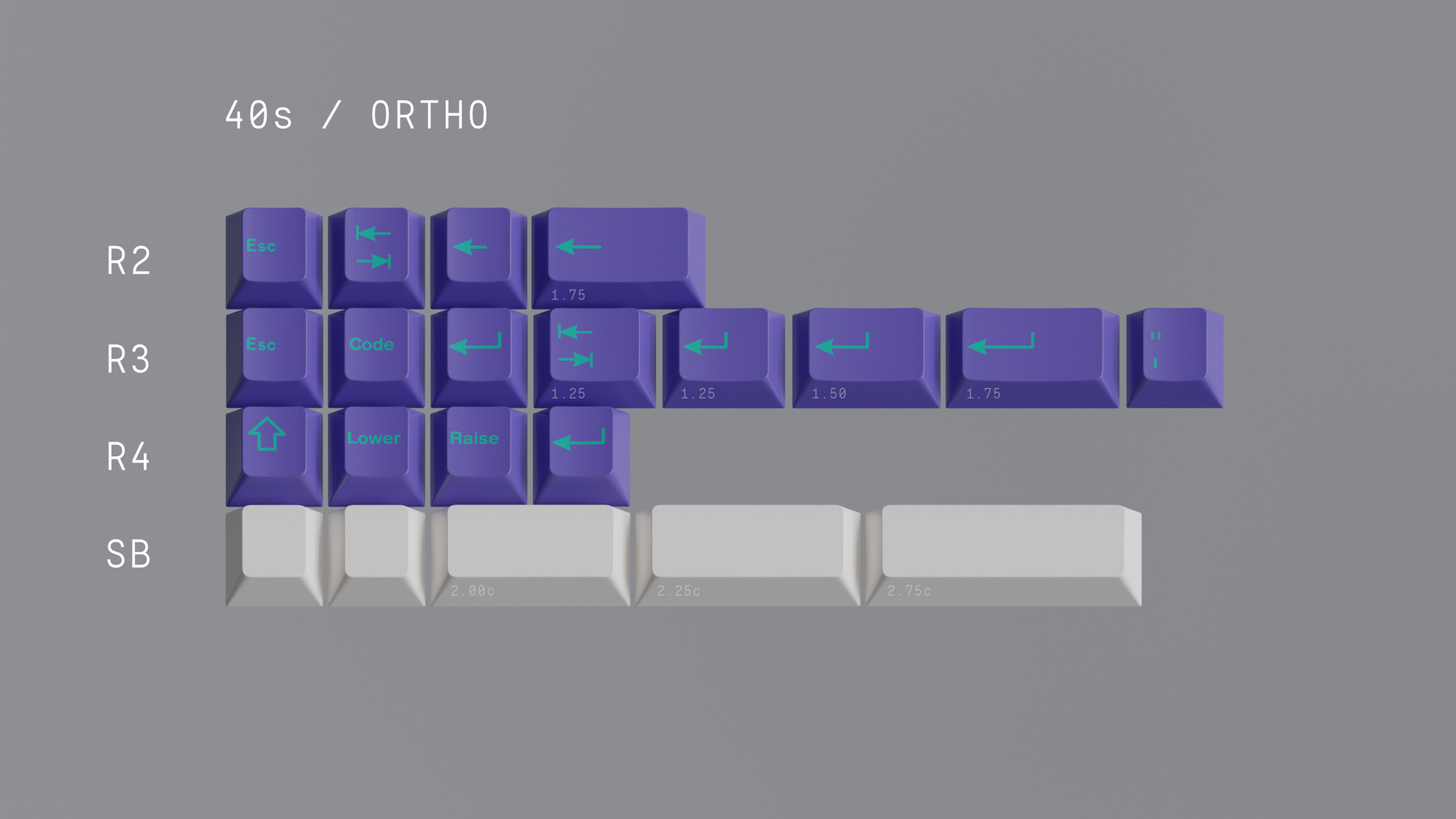 40s Kit ***SOLD OUT***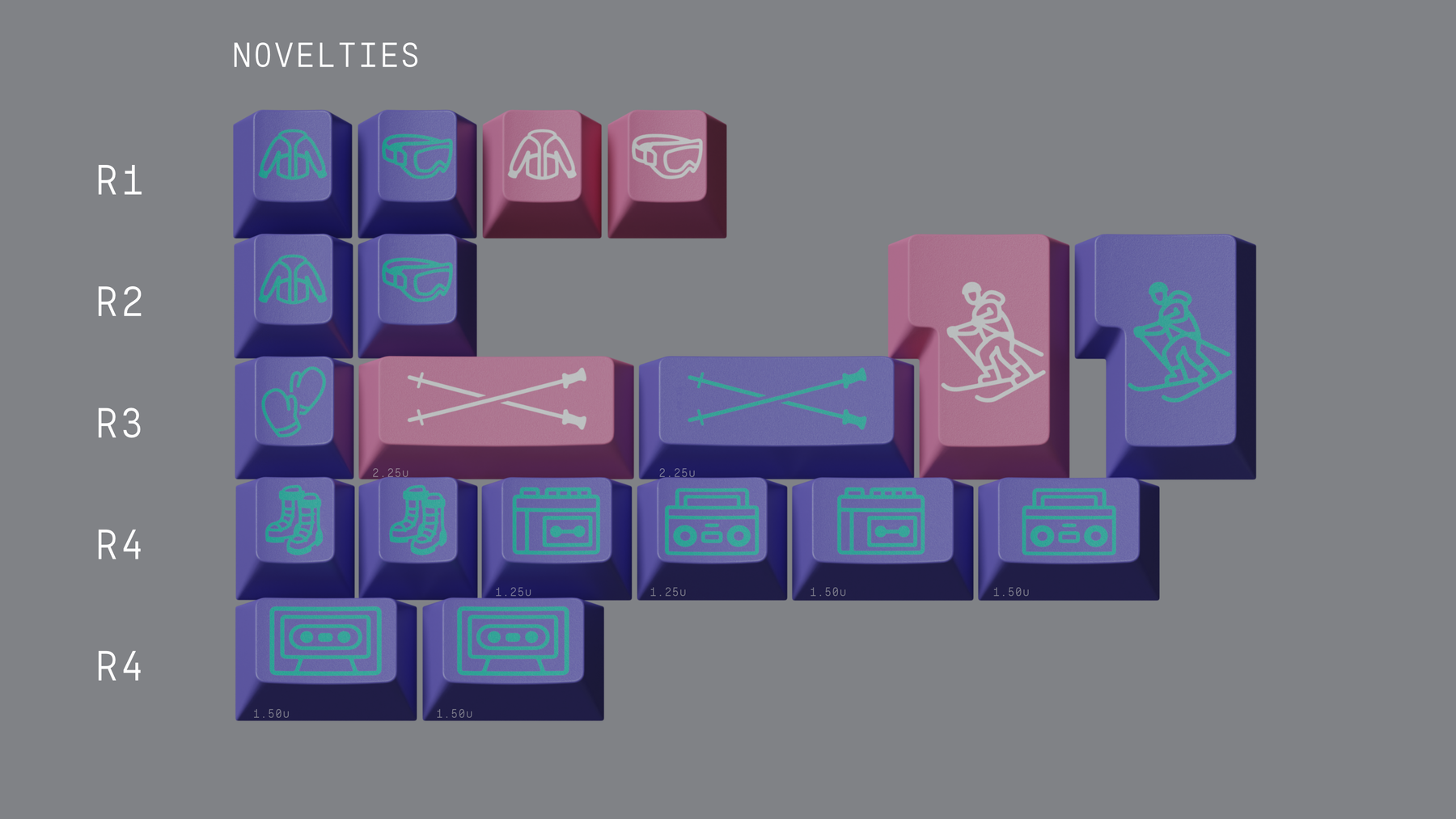 Novelties ***SOLD OUT***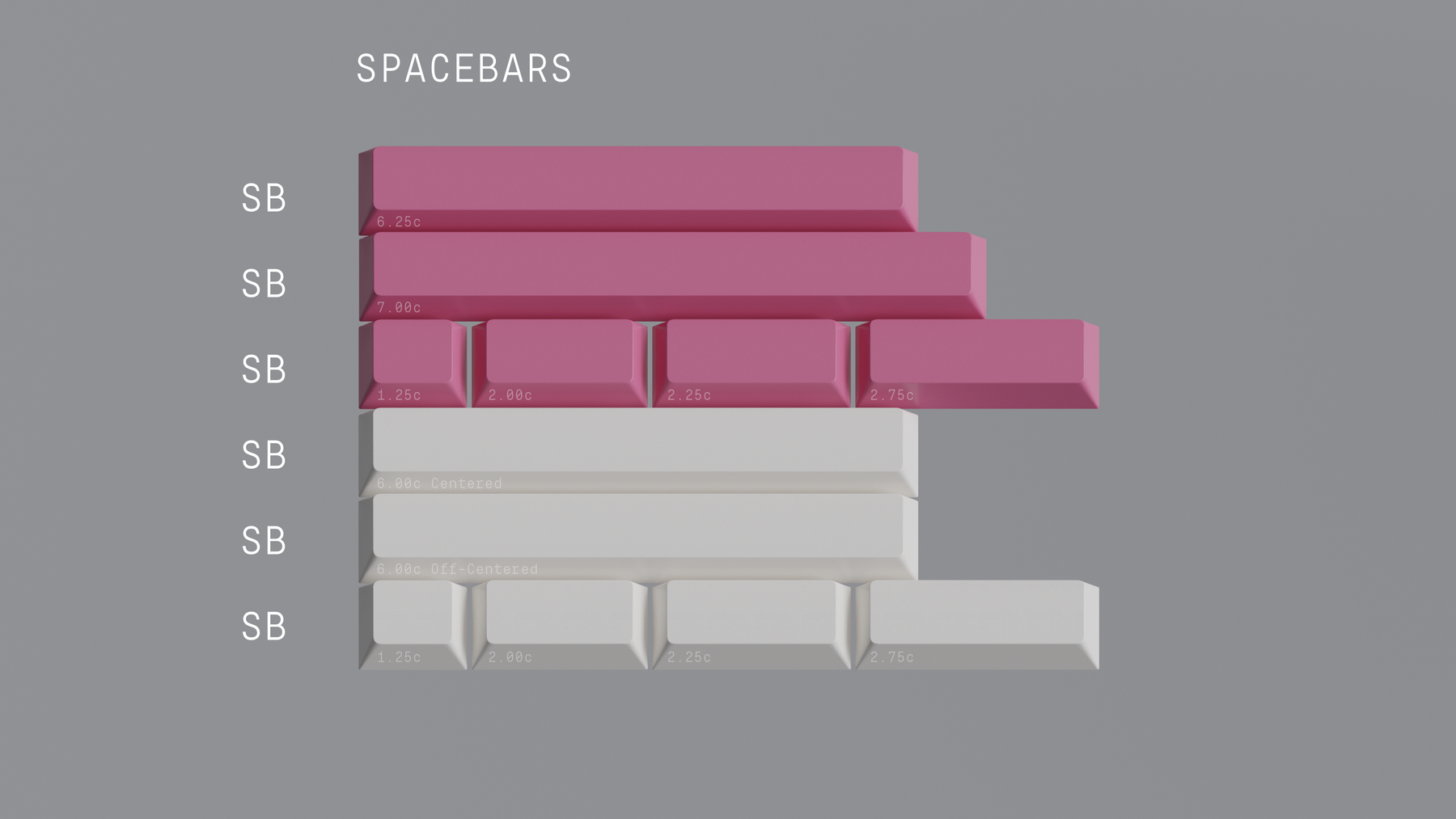 Spacebars ***SOLD OUT***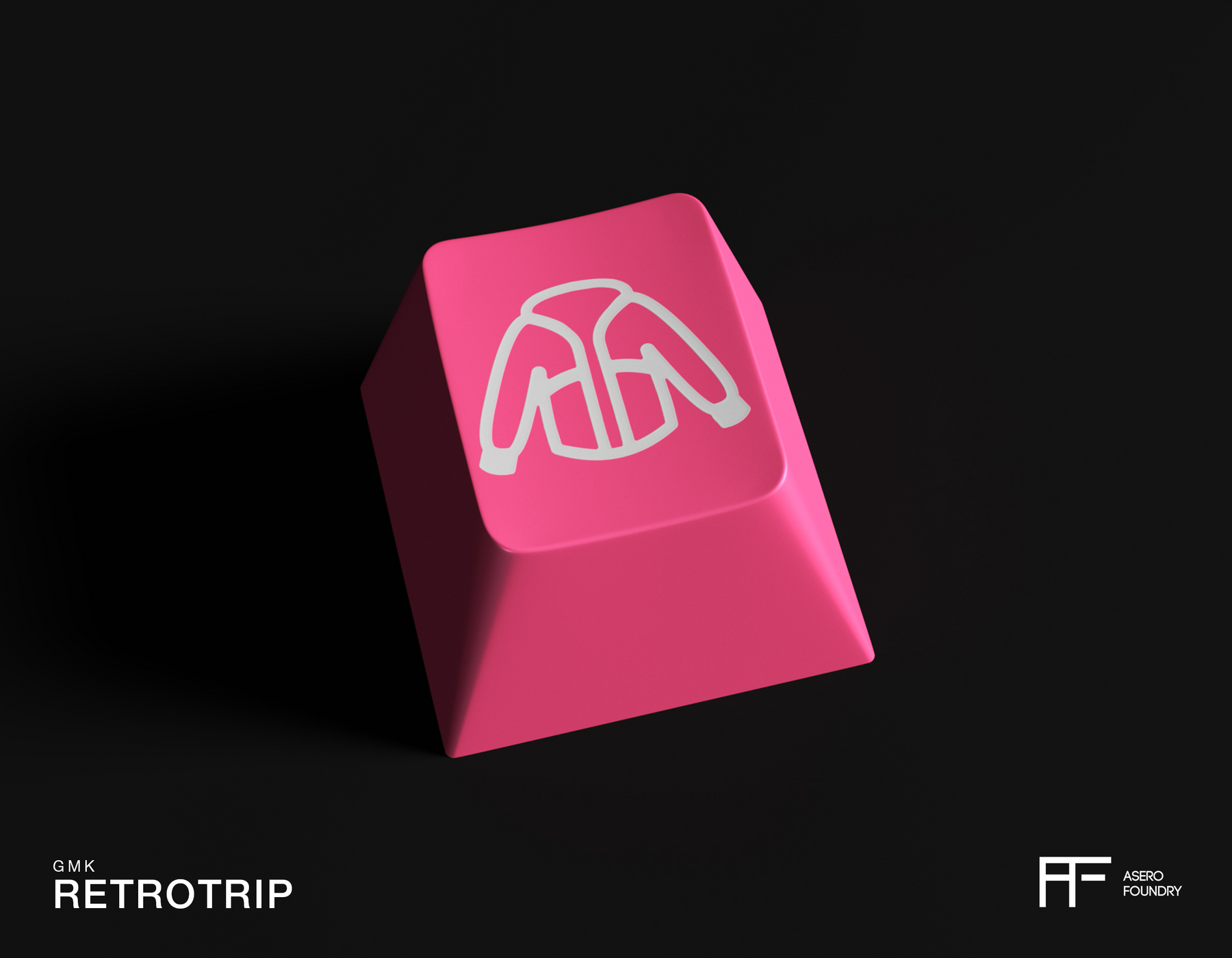 Asero x Retrotrip - Windbreaker ***SOLD OUT***
Cancelled
From the neon age

Strap on your skis, slip into your windbreaker, and clip on your Walkman! GMK Retrotrip channels a pure 80's vibe with neon-pastel pinks, purples, and an icey white, all inspired by winter fashion of the era.
Two beautifully illustrated deskmats compliment the set, with the unique pixel art Windbreaker deskmat by EagerSprout and the retro Symphonic deskmat by Addmeonebay. The striking pink laser engraved aluminum artisan from Asero Foundry is the perfect accent for any winter sport or cold weather lover.
Details
Double-shot ABS
Cherry Profile
Designed by Zakar1ya

Timeline
GB End - 24 August
Estimate Shipping - Q3 2022
Not in Australia?