Deskmat - Filigree ***SOLD OUT***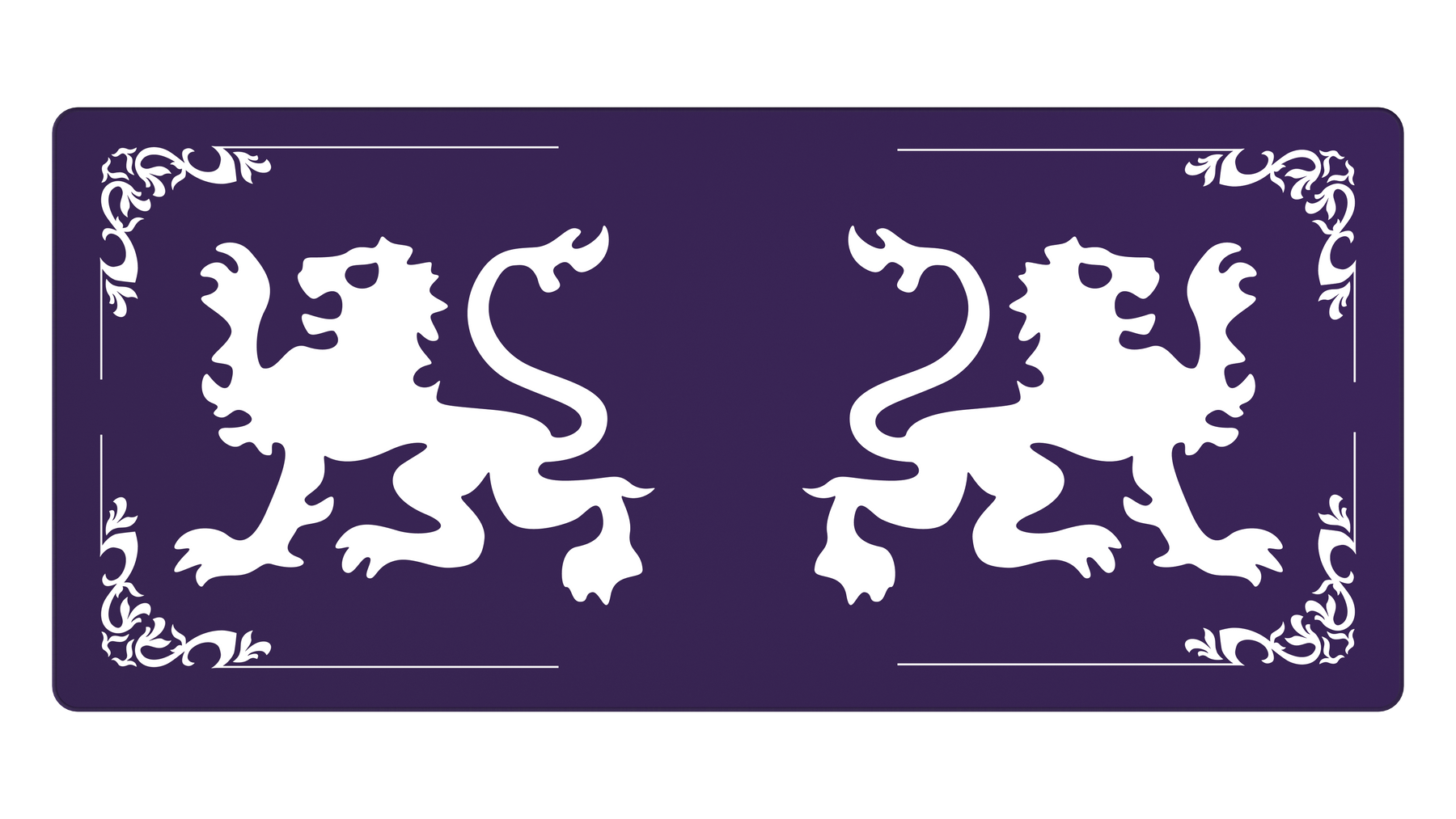 Deskmat - Lion ***SOLD OUT***
ESTIMATED SHIPPING - Q1 2024
Fleur-de-Clack

Dress your keyboard in the finest purple fit for a king. Lord your wealth over your lowly subjects as you step into the world of royalty. Okay - maybe buying a keycap set won't make you a French Monarch, but it will take your desk set-up to the upper class.
Crisp, deep purple contrasts bright white in a simple pairing that oozes nobility. A huge base kit ensures you board in any layout will be covered in the kitting, and a generous novelty kit offers an accent for every occasion.
Details

Treated Cloth top
Stitched edges
Rubber bottom
Designed by
Jono Colwell
Dimensions
900x400x4mm and ~800g
Machine washable (wash on cold/gentle - air dry)
Timeline

GB End - 31 July
Estimate Shipping - Q1 2024
Not in Australia?