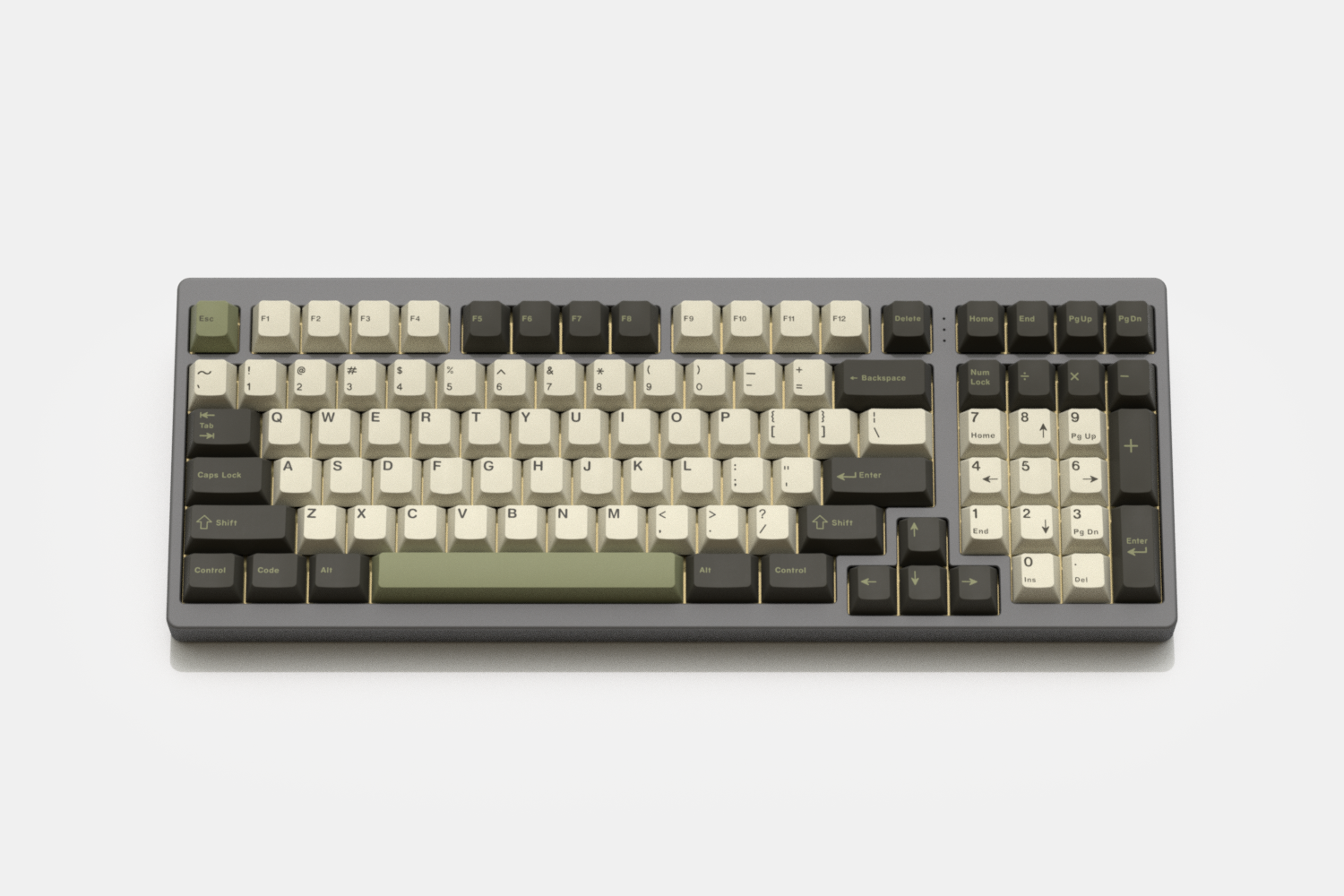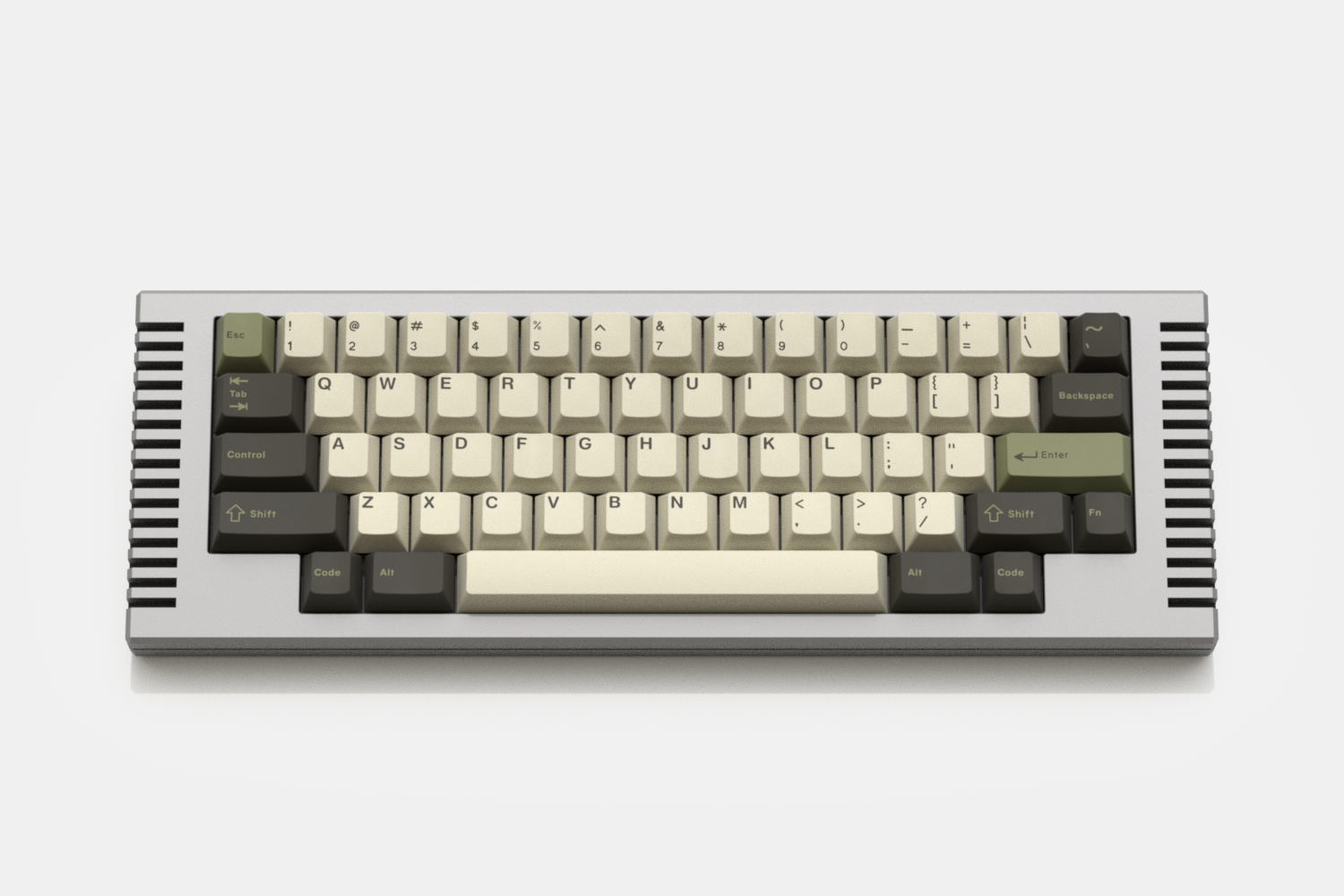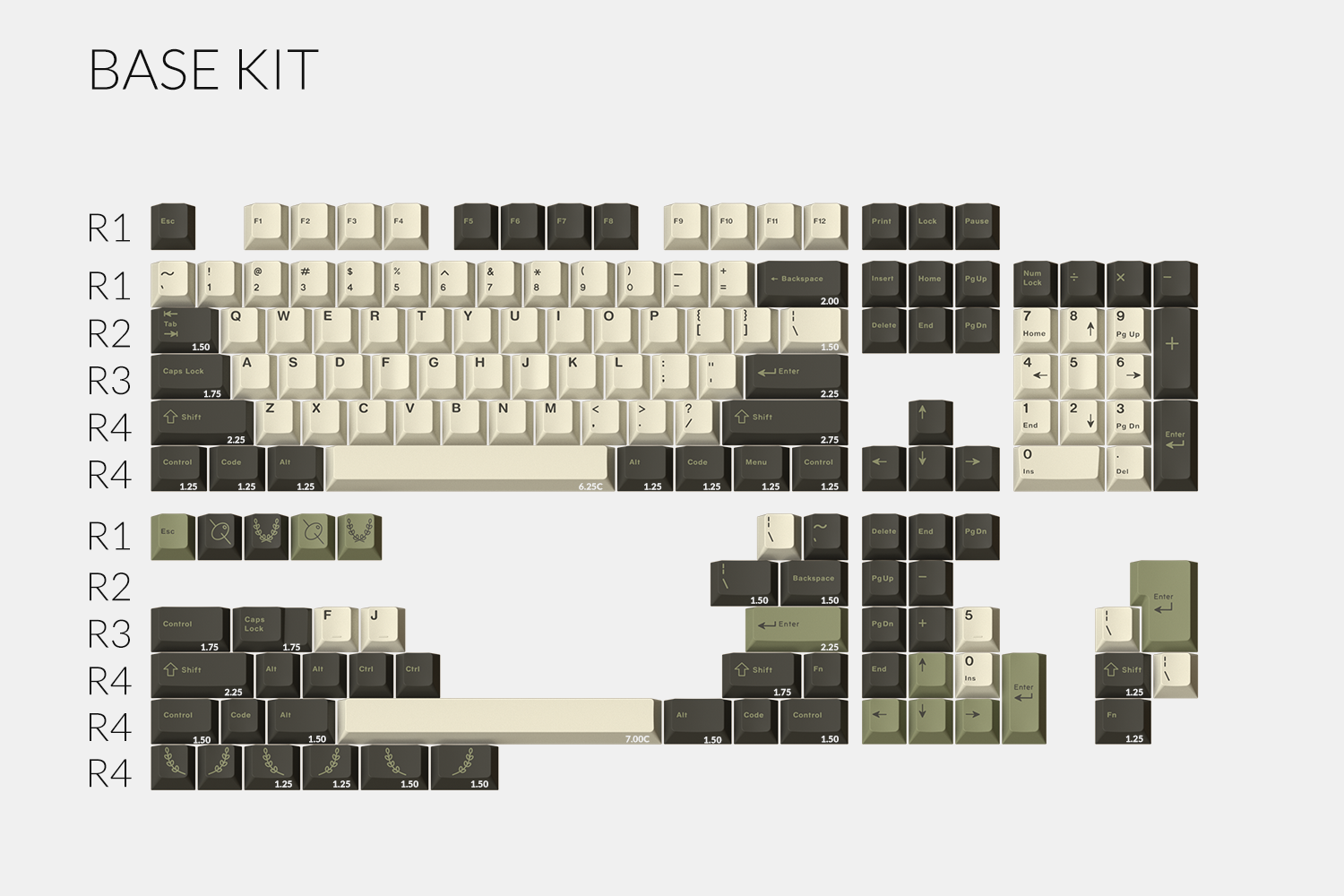 Base Kit ***SOLD OUT***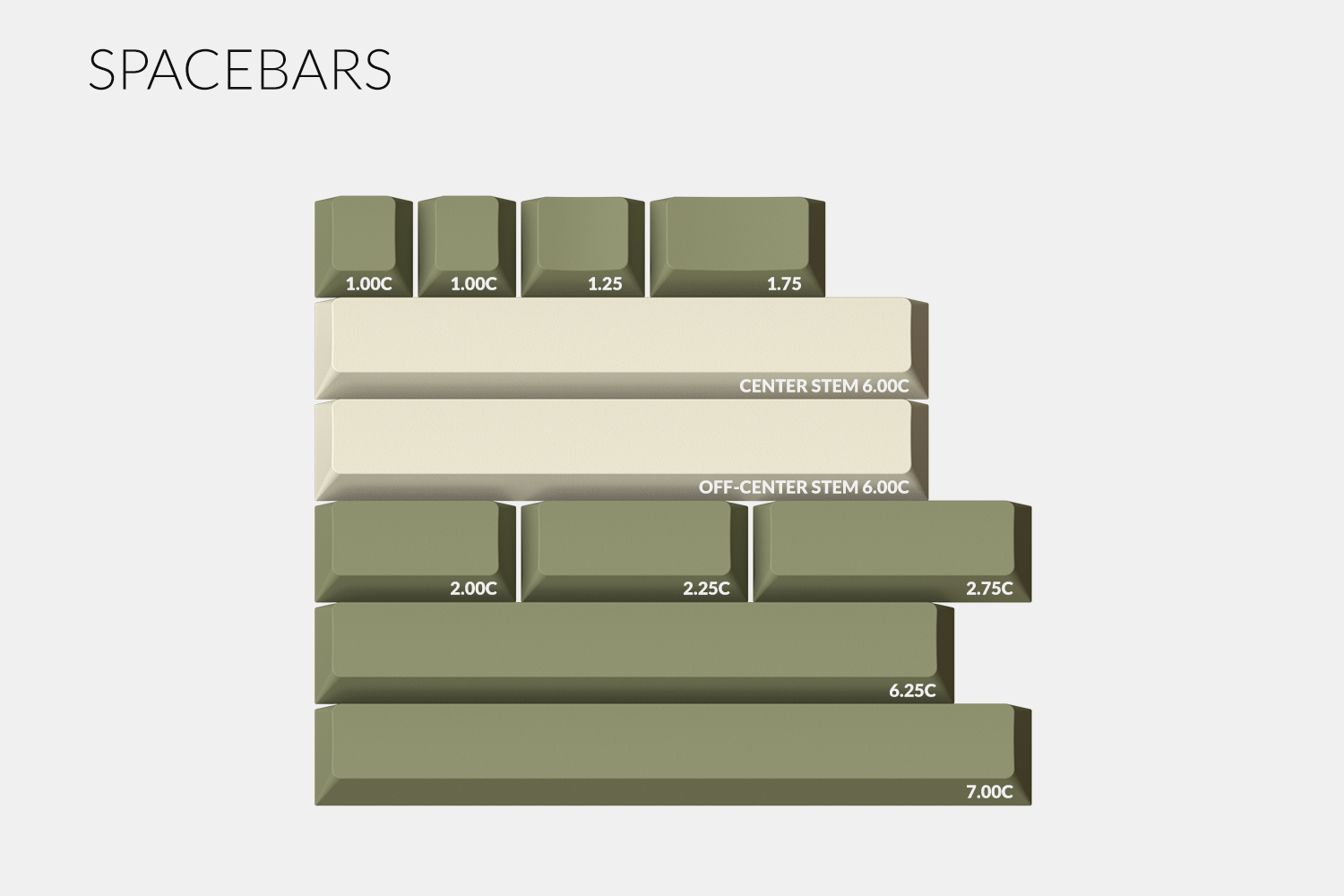 Spacebar Kit ***SOLD OUT***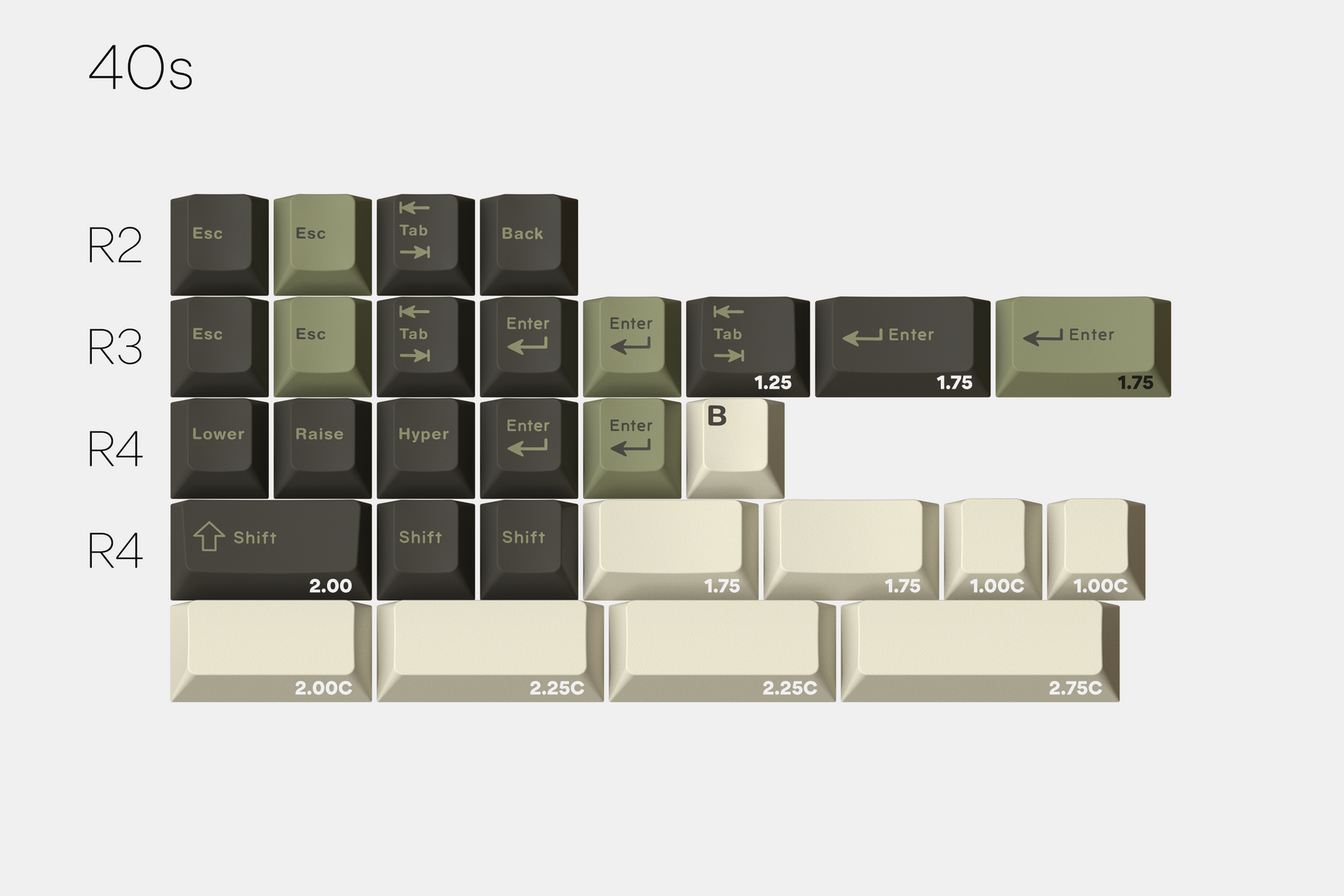 40s Kit ***SOLD OUT***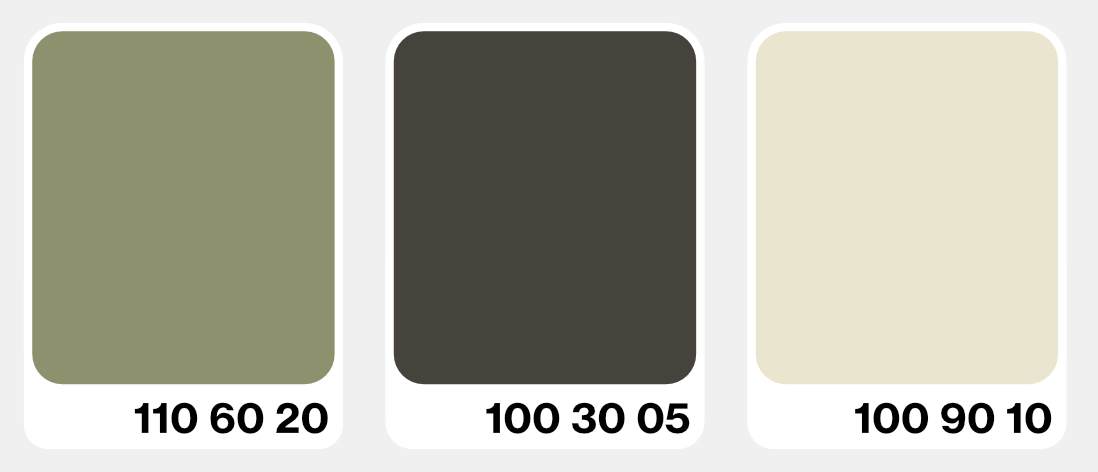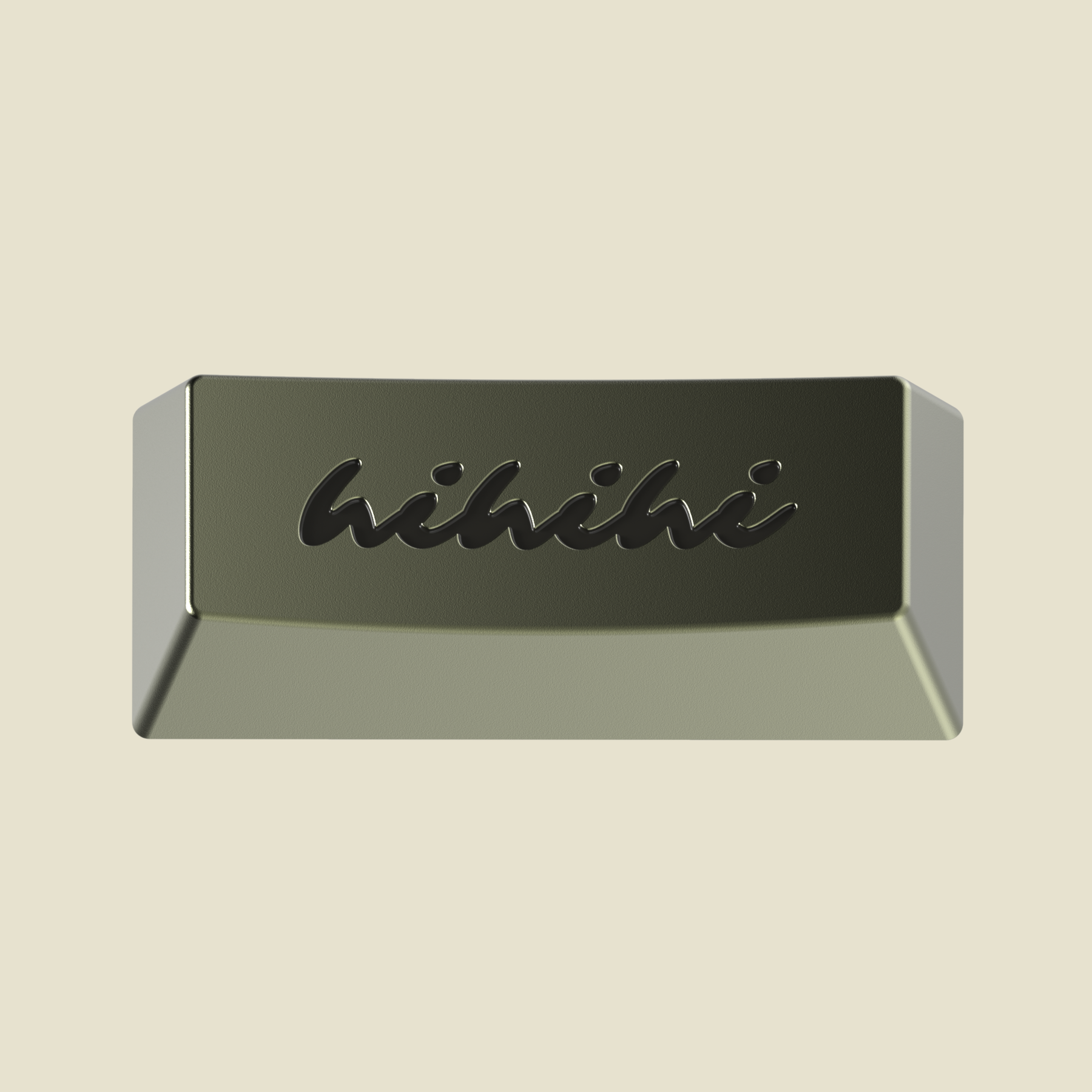 RAMA x Olive Enter ***SOLD OUT***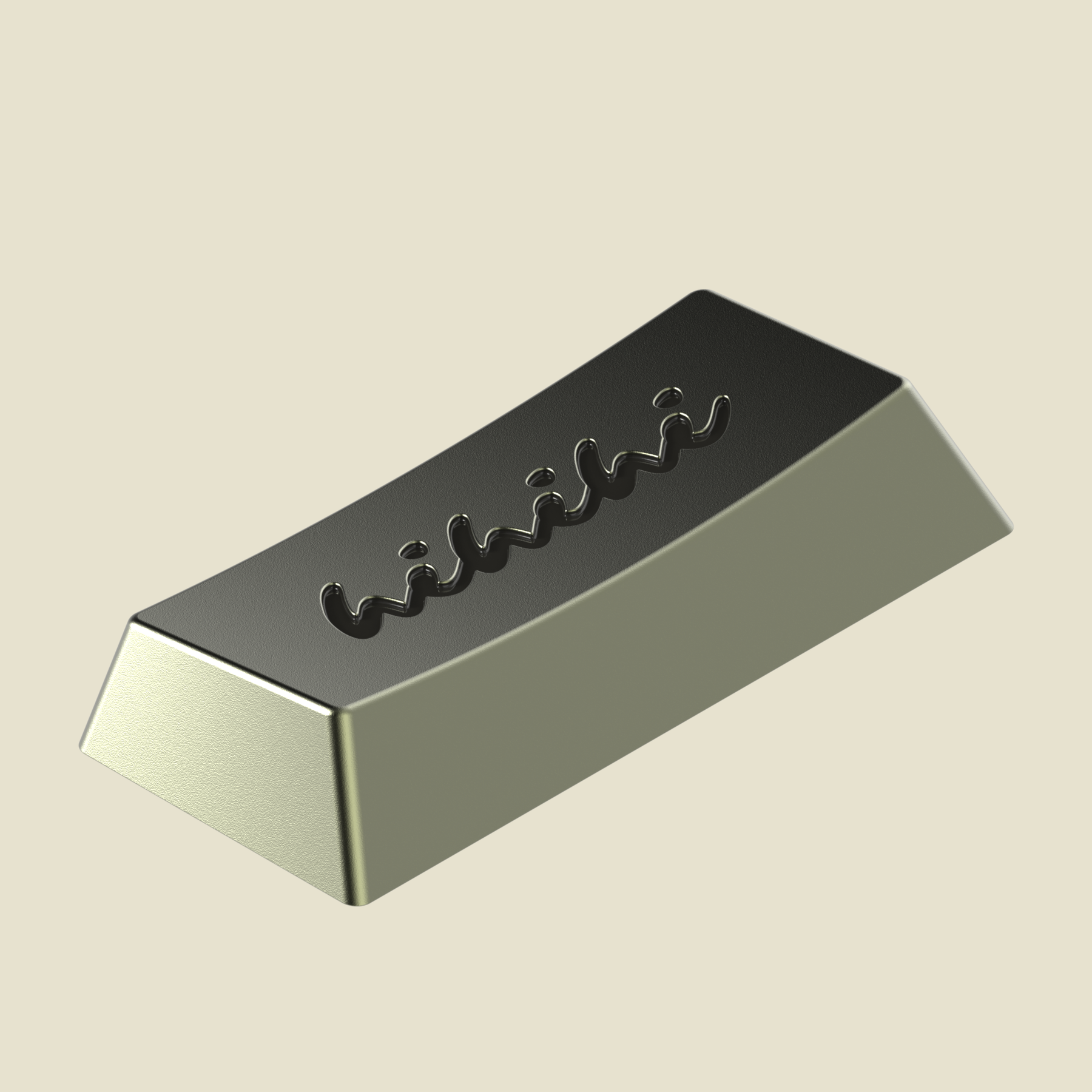 Another instant classic by the amazing Olivia
Not letting the success of GMK Olivia stop her, Olivia is back again, this time with  a greener approach.
Featuring a slightly green touch to a creamy base with dark grey mods, the basis for this set (as the name implies), are the hints of Olive green. Making GMK Olive very versatile with it's muted composure.
RAMA has also collaborated with the Olive Enter keycap. This is the first time that RAMA has made an "Enter" keycap for keycap set. This keycap will be the perfect complement to the Olive keycaps.
Details
Double-shot ABS
Cherry Profile
Designed by Olivia
iLuMKB
(Singapore)
Group buy updates here
Base Kit

Spacebar Kit

40's Kit

RAMA x Olive

Pantones

Group Buy Policy
Additional products added with this item will be shipped when this product is ready to ship.
This item currently does not have an expected shipping date, however, this once an estimate production and shipping date can be determined this page will be updated.
Sometimes things can and do go wrong, which can change this date.
You are entitled to cancel and refund your preorder, which means you forfeit any preorder bonuses.
By purchasing this item, you acknowledge that you understand and agree what is written above.
We appreciate you sticking around to complete the buy as this will help us when ordering.