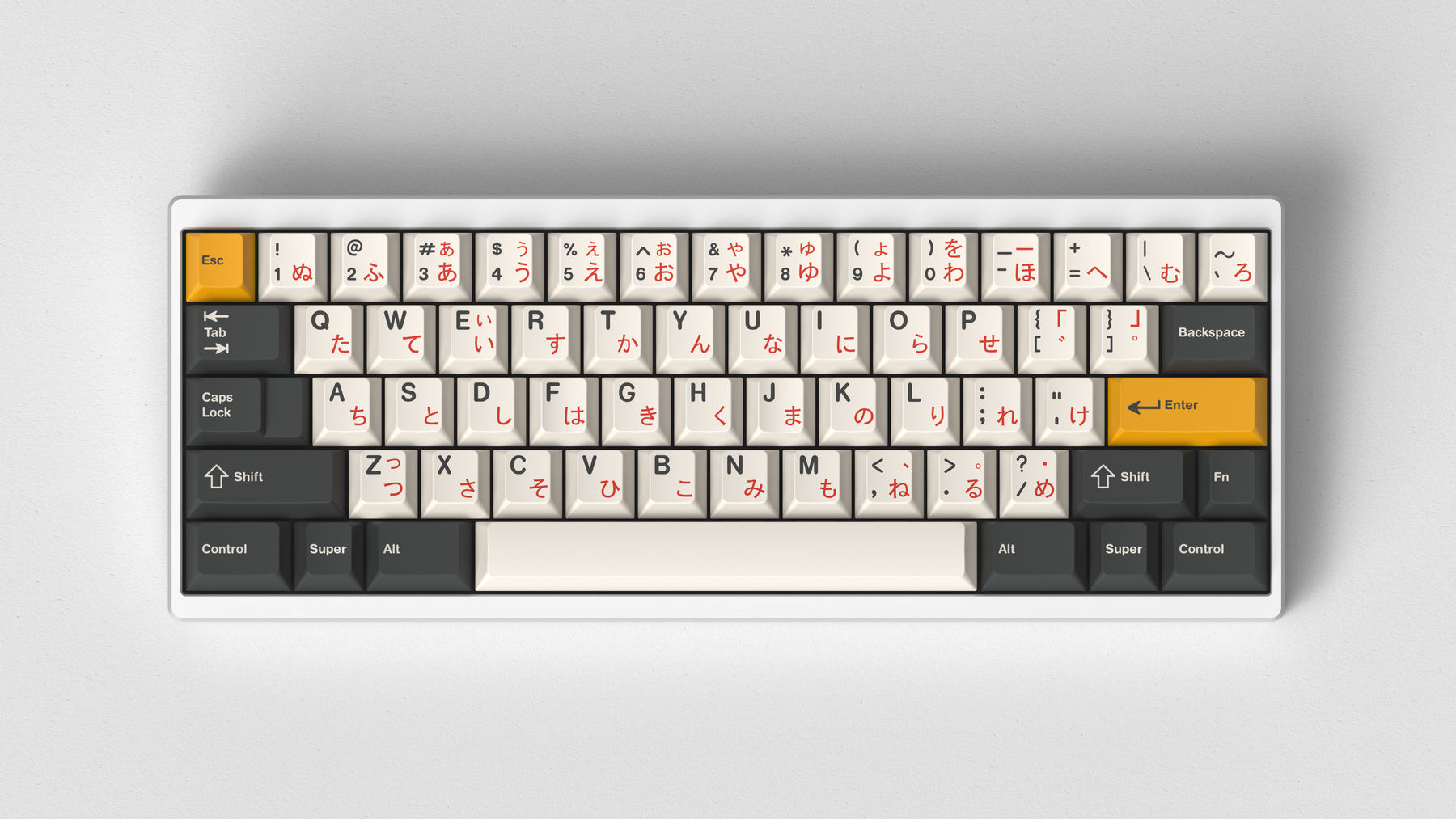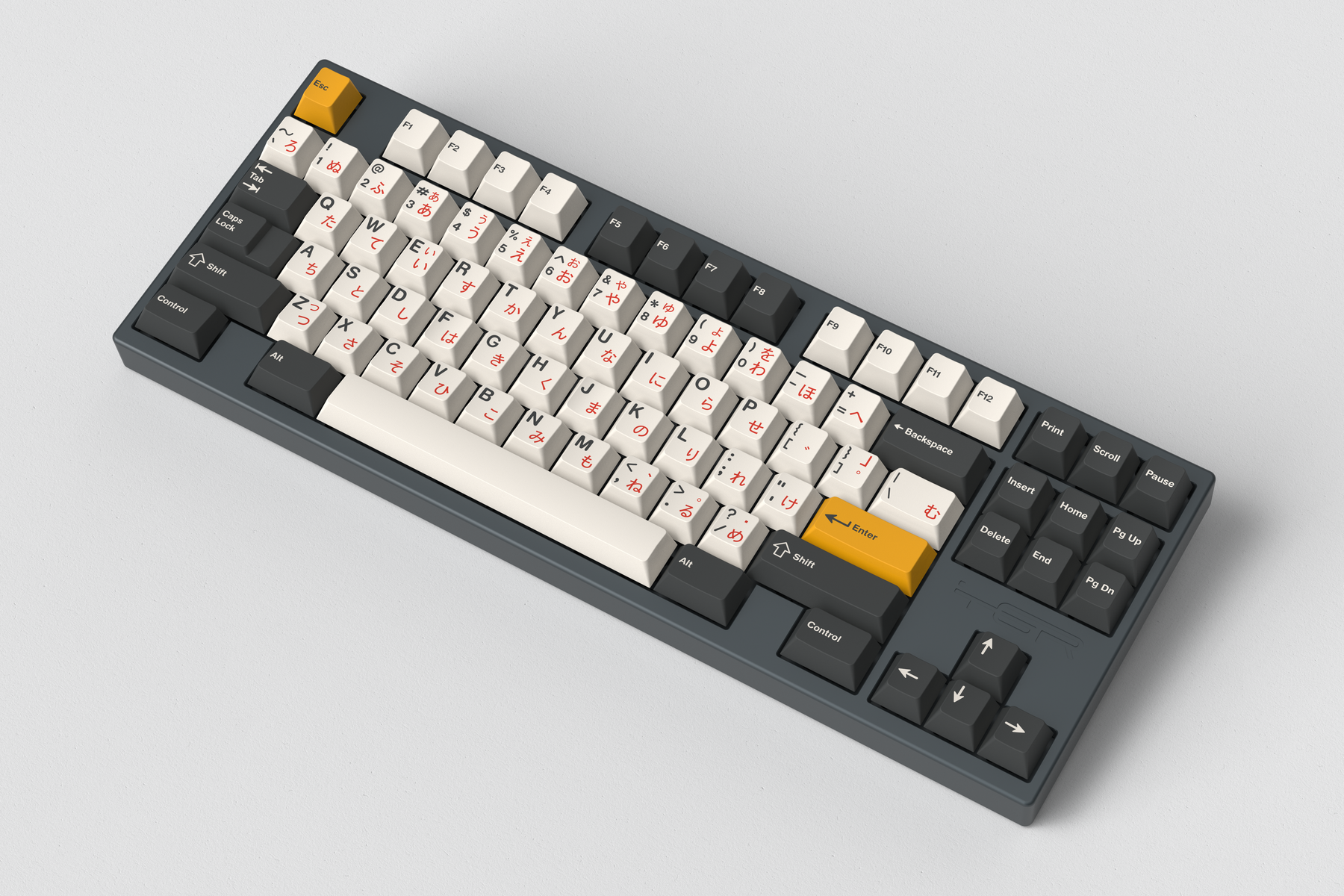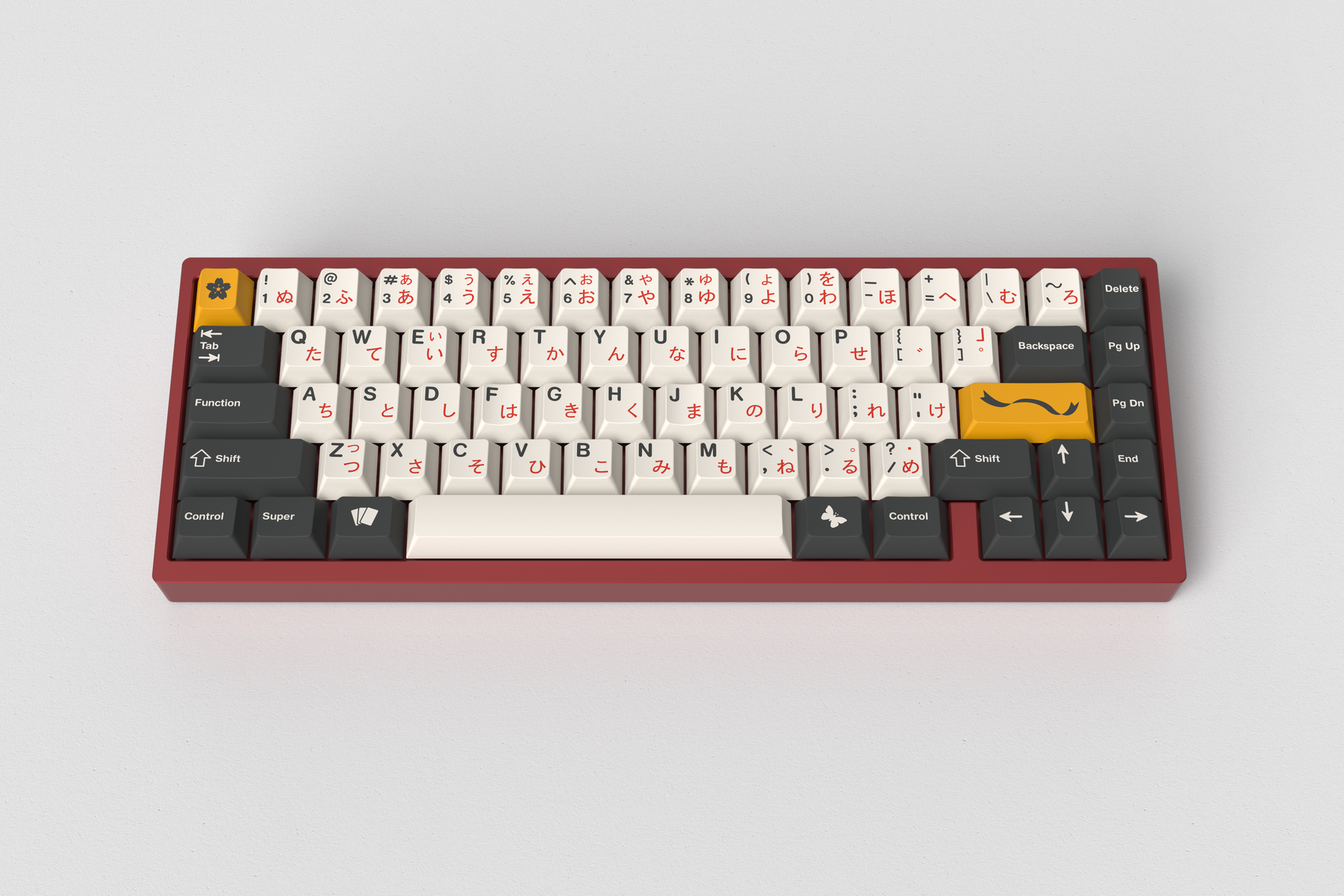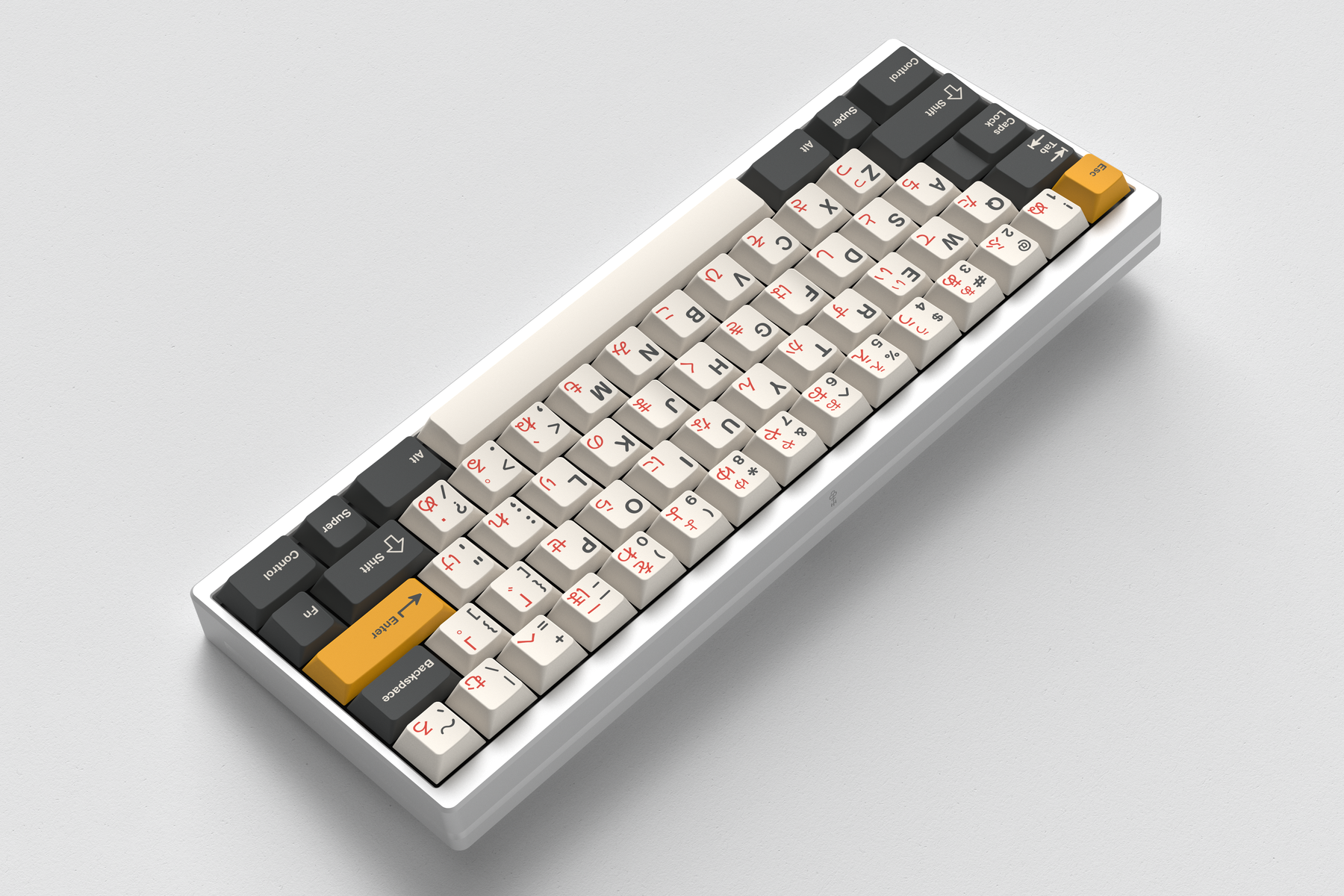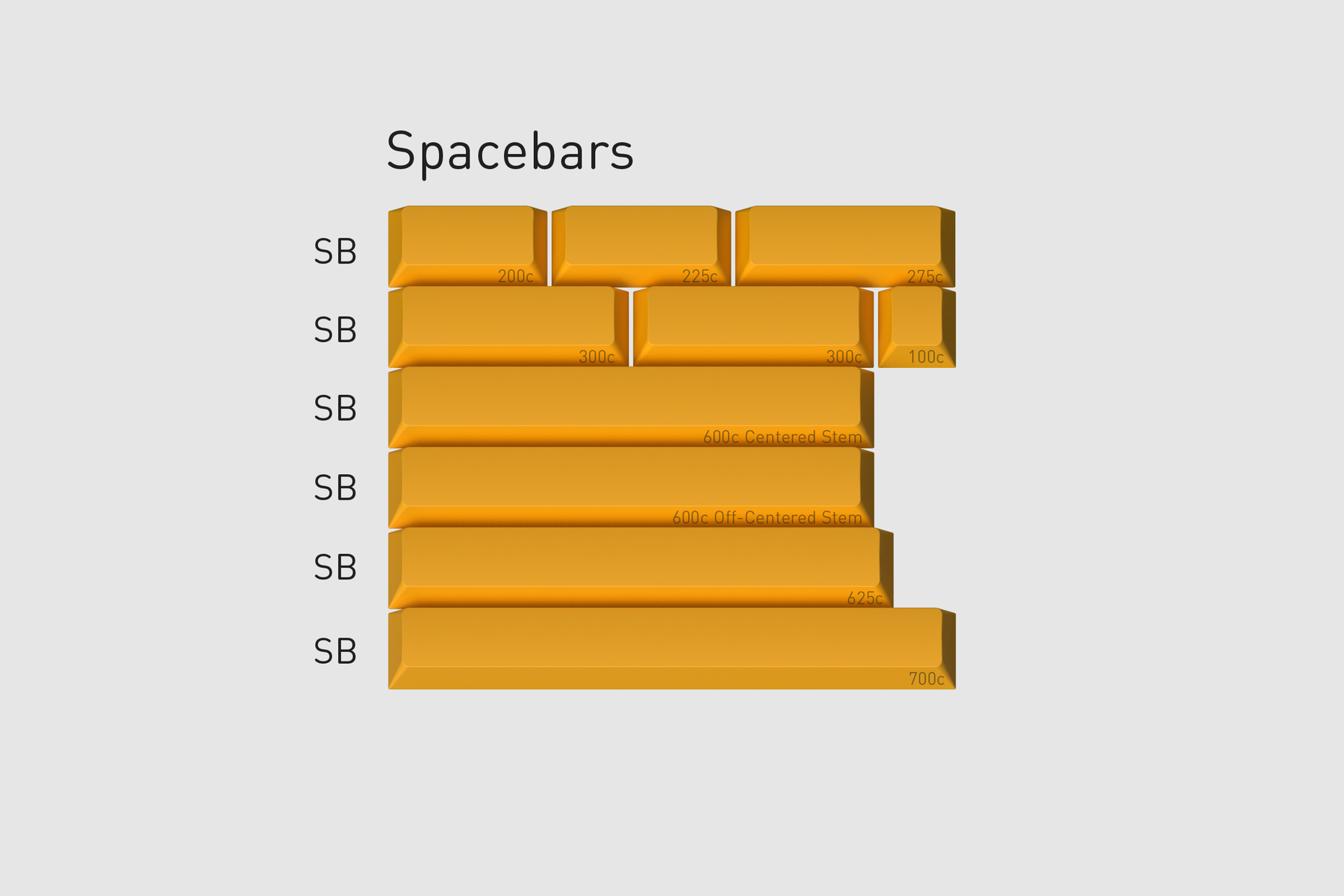 Spacebars ***SOLD OUT***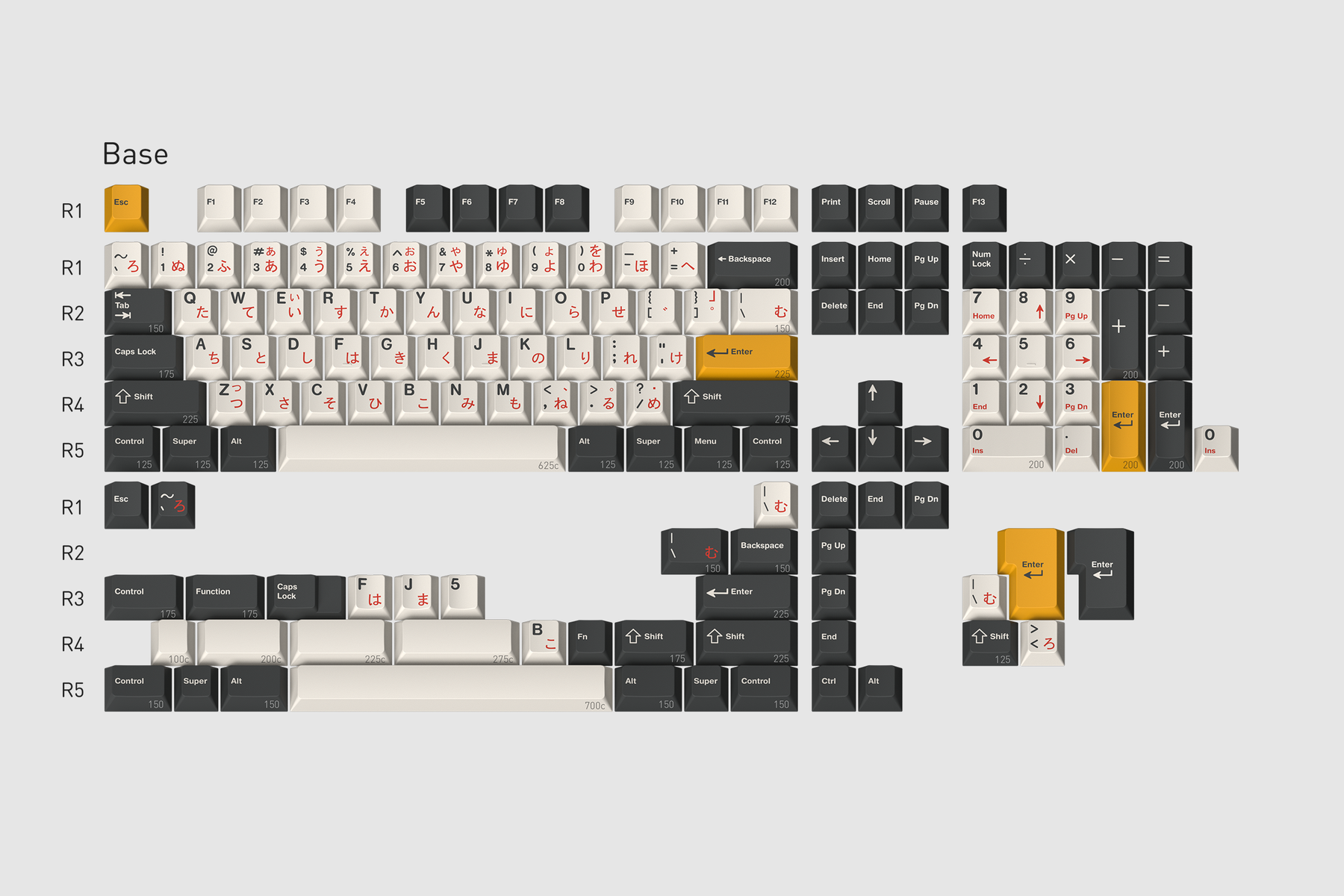 Base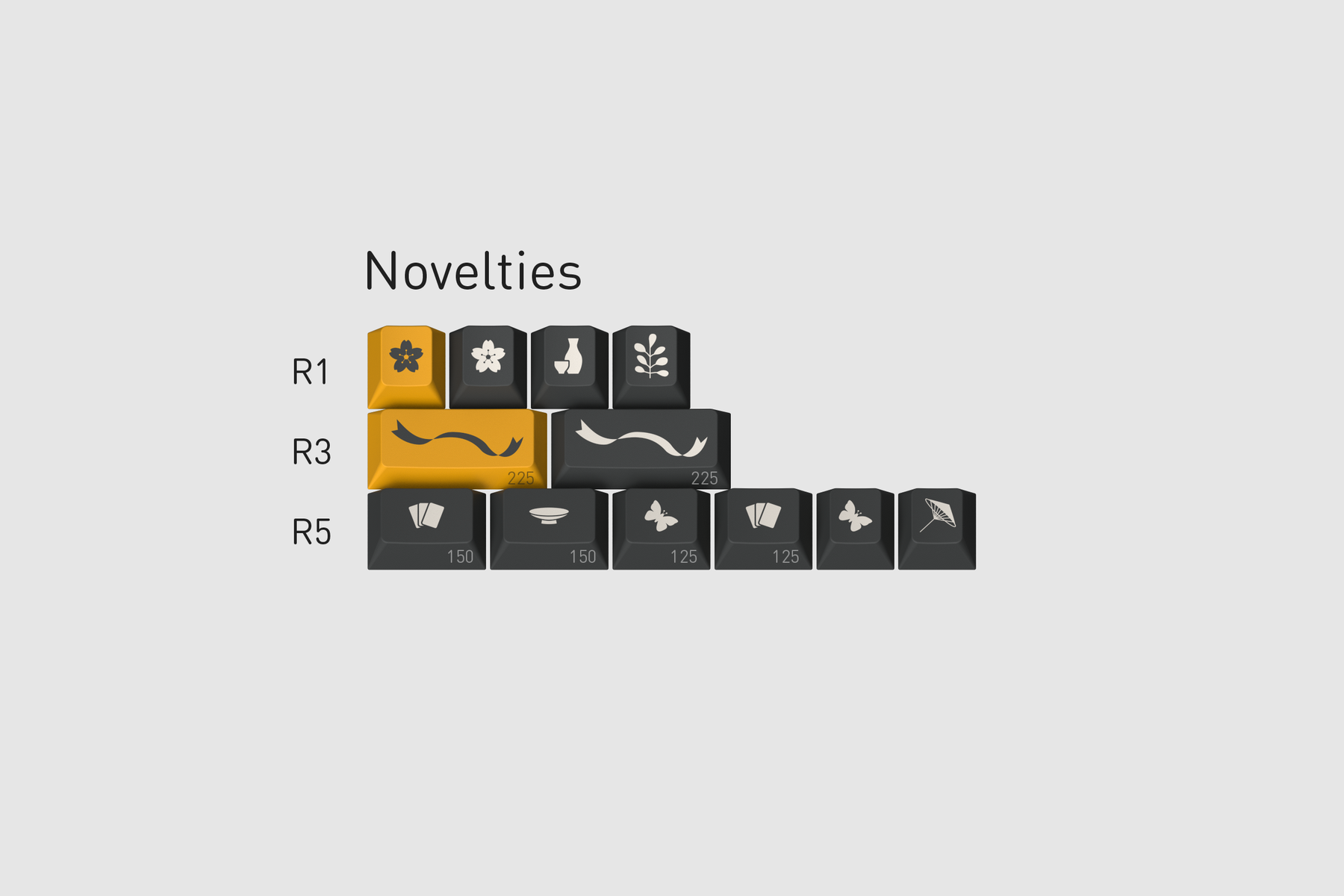 Novelties ***SOLD OUT***
It's your move

Black, red and yellow are the iconic colours of the Japanese Hanafuda playing cards. Featuring flowers, animals and culturally significant events, the history of the cards lends itself perfectly to simple novelty design.
A basic, dark grey and white kit accented by the bright red subs and yellow accents really captured the feel of the cards' art. A highly versatile pairing with most boards thanks to its classic look and use of primary colours.
Details
Double-shot ABS
Cherry Profile
Designed by Krelbit with the help of Oblotzky and biip


Not in Australia?