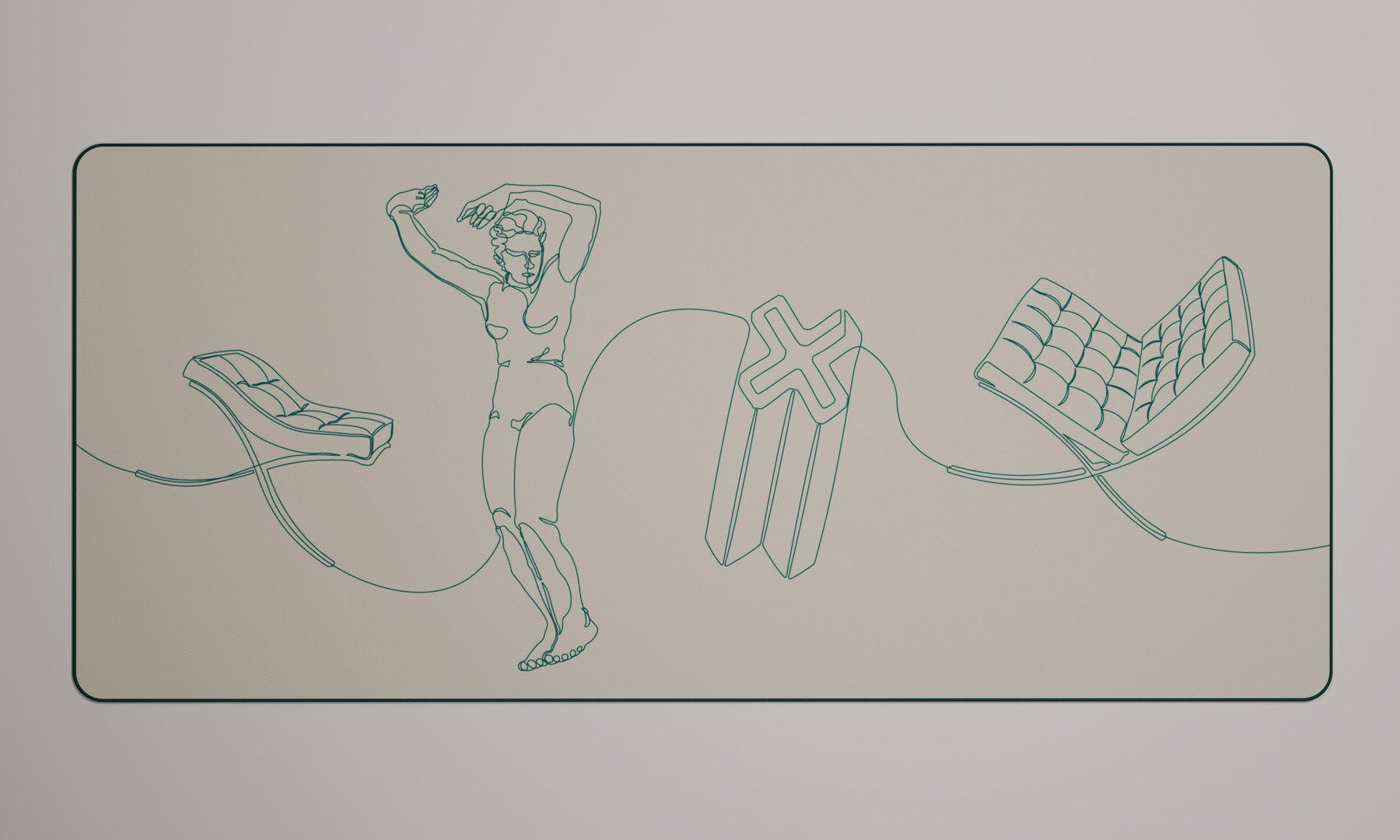 Deskmat - Line ***SOLD OUT***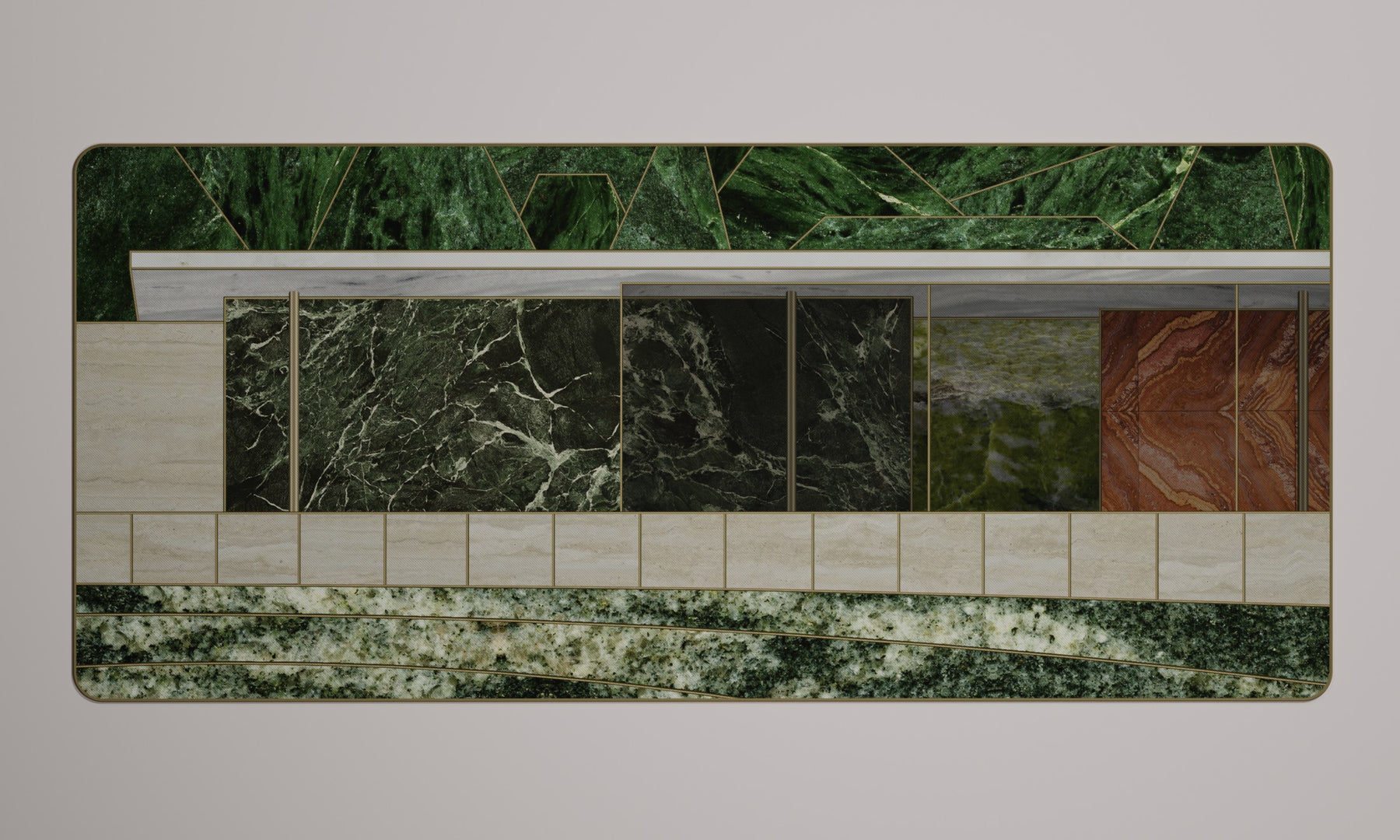 Deskmat - Inlay ***SOLD OUT***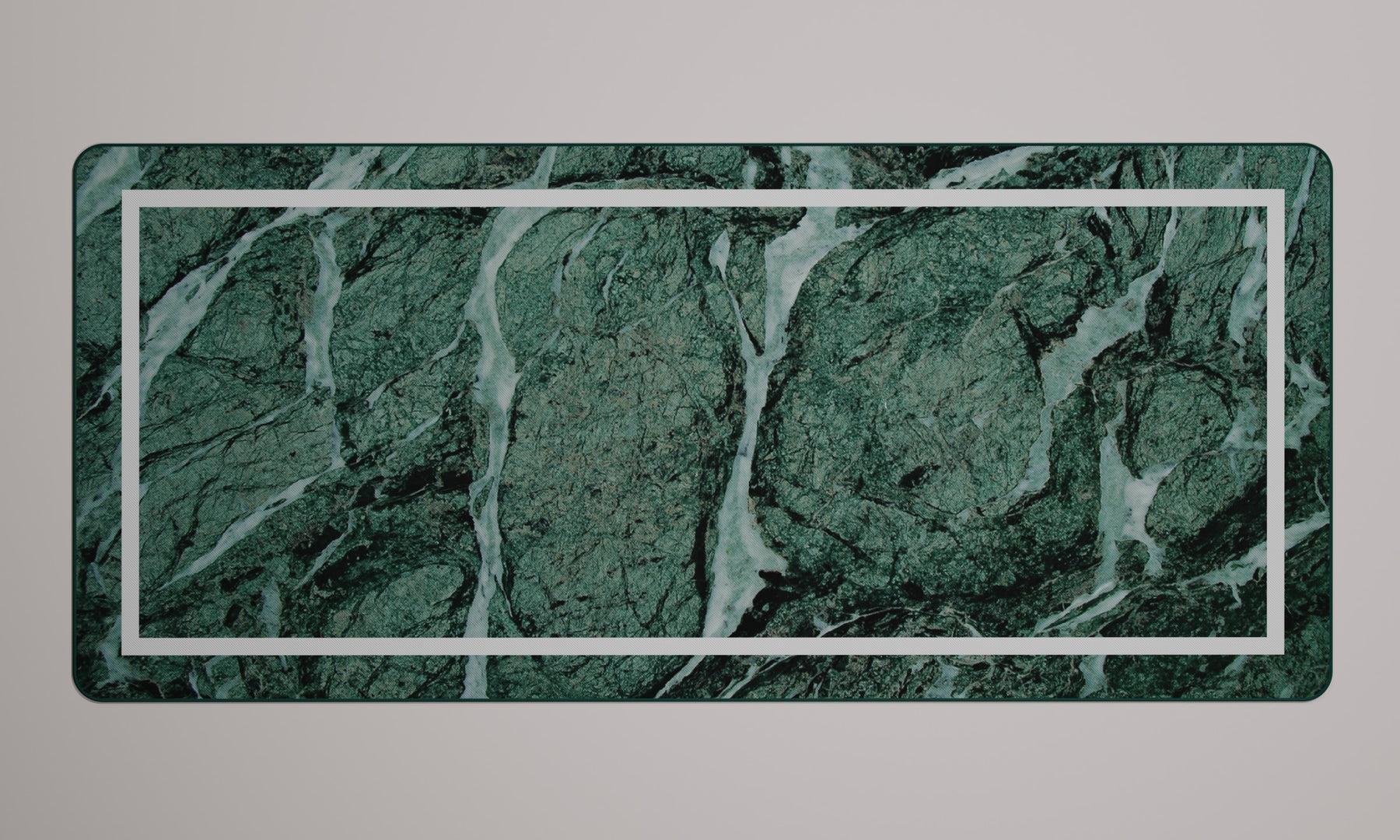 Deskmat - Marble ***SOLD OUT***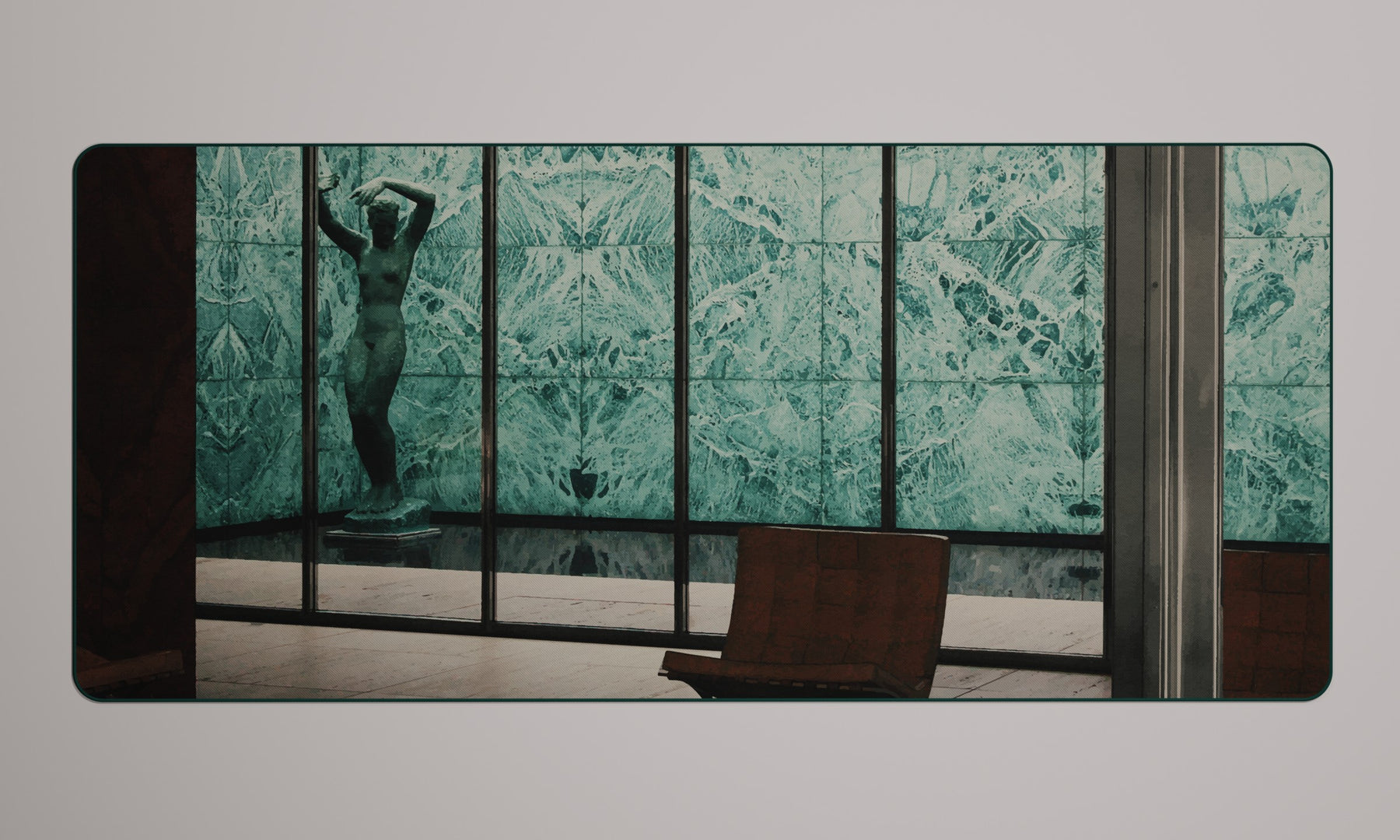 Deskmat - Pavilion ***SOLD OUT***
[GB] GMK Marmoreal Deskmats
ESTIMATED SHIPPING - Q3 2023
A Bit of History
Mies van der Rohe was commissioned by the German Government in 1928 to design and construct the German National Pavilion (more commonly known as the Barcelona Pavilion) for the 1929 Barcelona International Exposition. Collaborating with Lilly Reich, the pavilion was designed and built in a remarkably short amount of time- 18 months from design to unveiling.
Completed in 1929, the building quickly became a Modernist classic, embodying the progressive, sleek and forward thinking ethos behind the movement. The original pavilion stood only for a short time, and was demolished in 1930 at the end of the exposition. In its short time standing, the pavilion gained an almost mystical aura, becoming one of the most influential modernist buildings to have ever been built; while hardly being seen by anyone.
The pavilion was reconstructed during 1984-1986 by local Spanish architects and the Barcelona City Council on its original site, as a permanent structure. Rebuilt according to the original drawings and photographs, the Barcelona Pavilion in its current incarnation continues to be a remarkable piece of architecture that delights visitors today, and is a testament to Mies's skill as an architect and designer.
Details

Treated Cloth top
Stitched edges
Rubber bottom
Designed by
Pararch
Dimensions
900x400x4mm and ~800g
Machine washable (wash on cold/gentle - air dry)
Timeline
GB End - 21 April
Estimate Shipping - Q3 2023
Not in Australia?