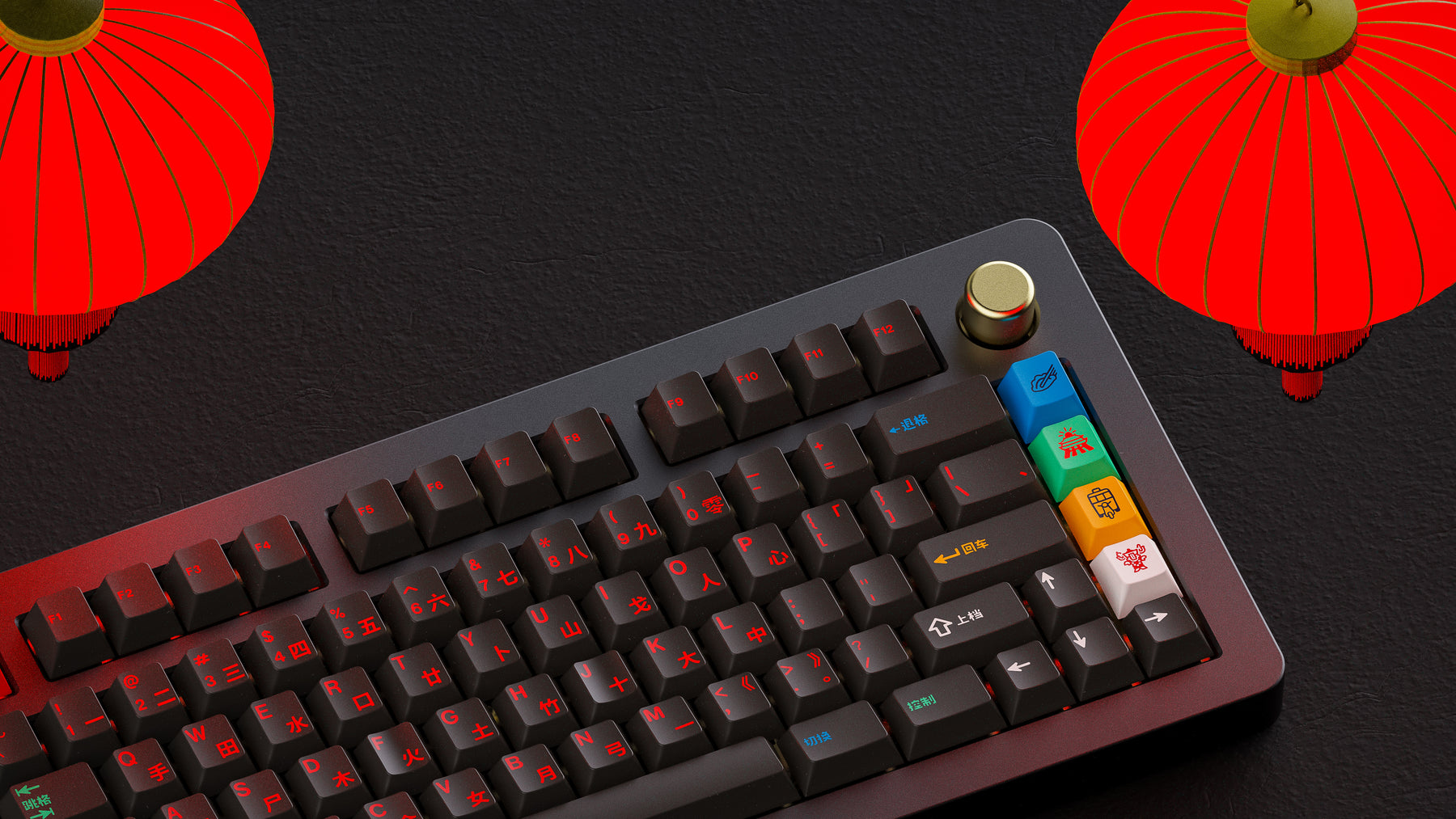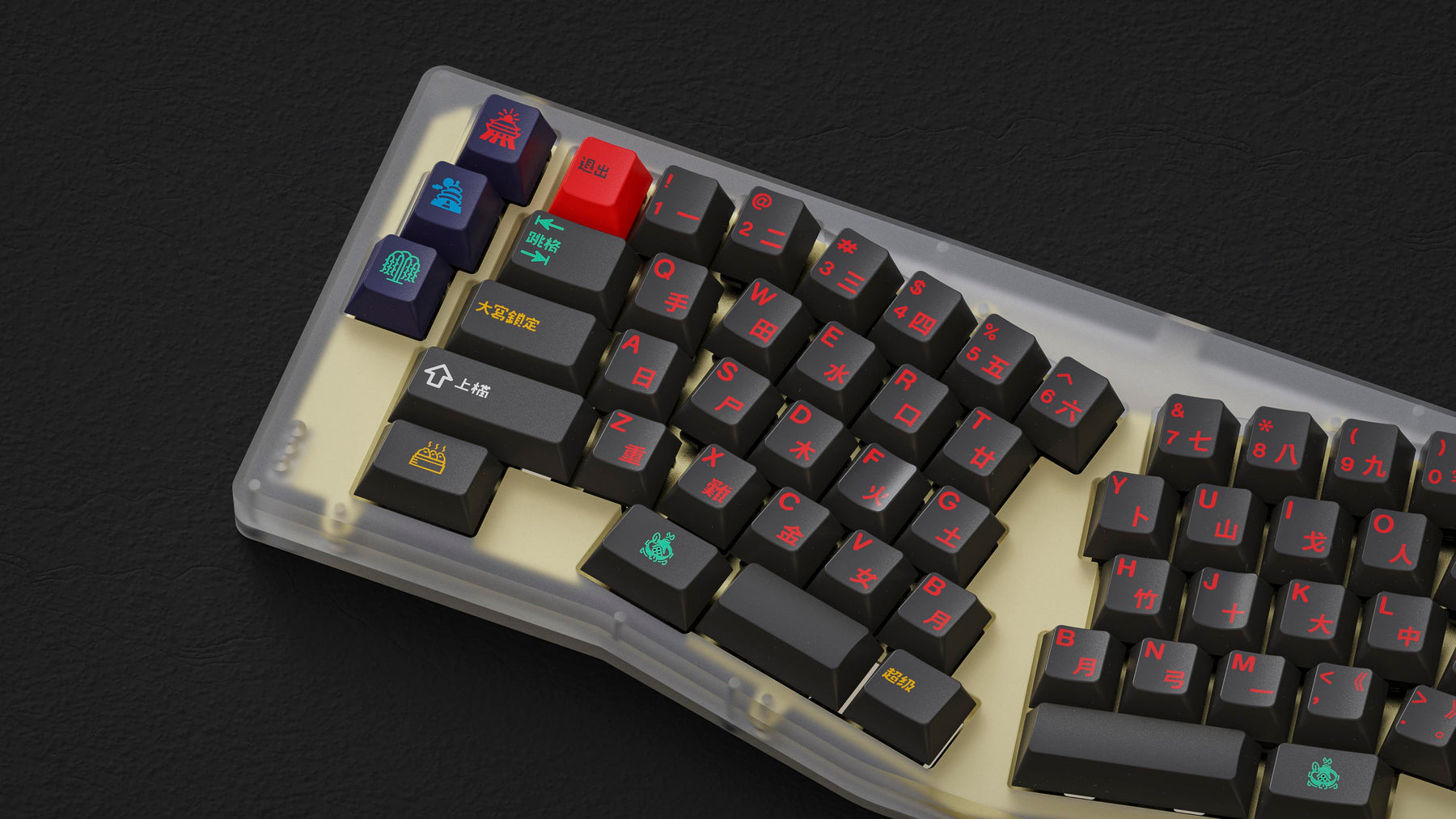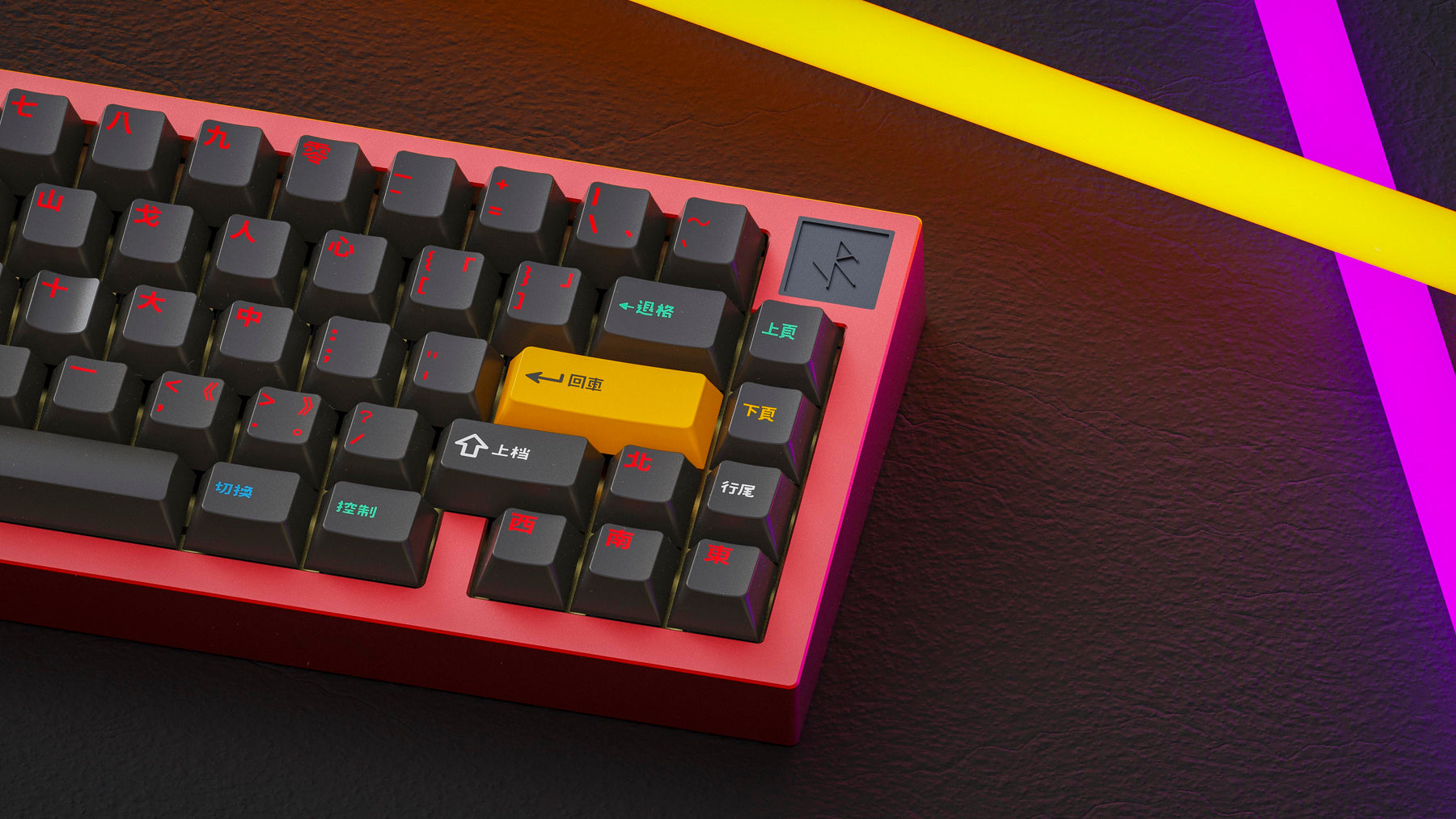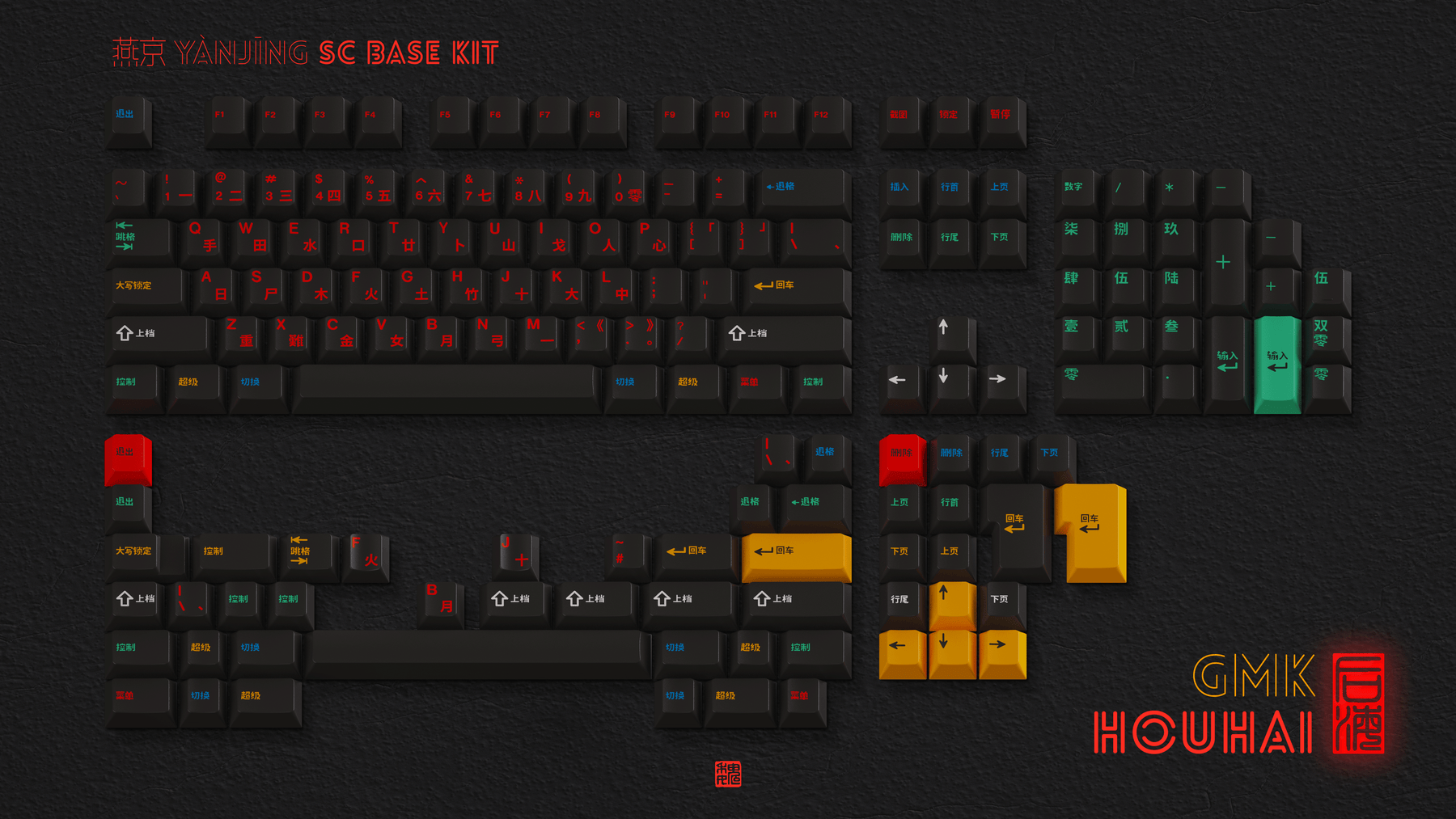 Simplified Chinese Base Kit - 燕京 Yànjīng ***SOLD OUT***
Traditional Chinese Base Kit - 琉璃廠 Liúlíchǎng ***SOLD OUT***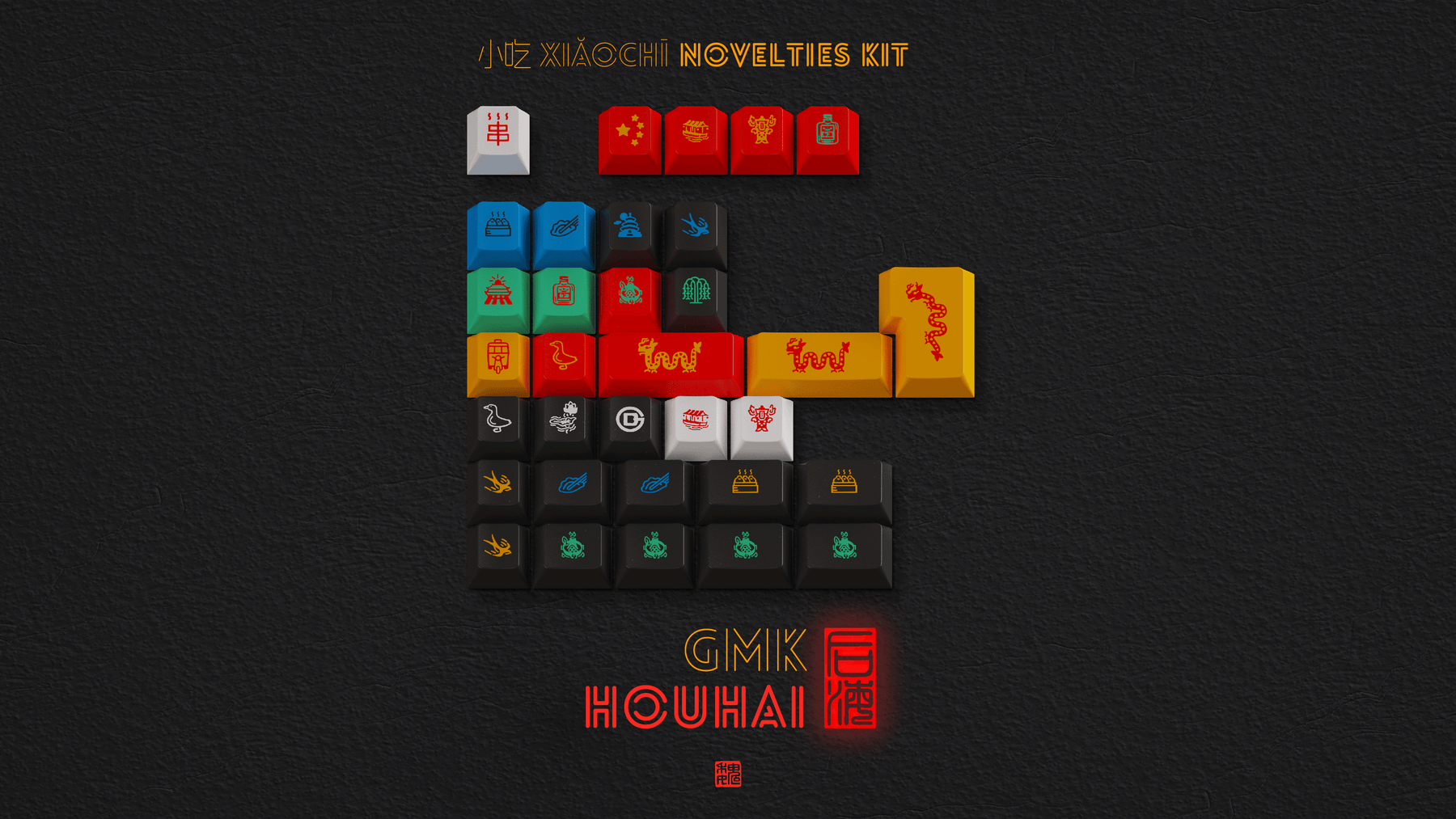 Novelties Kit - 小吃 Xiǎochī ***SOLD OUT***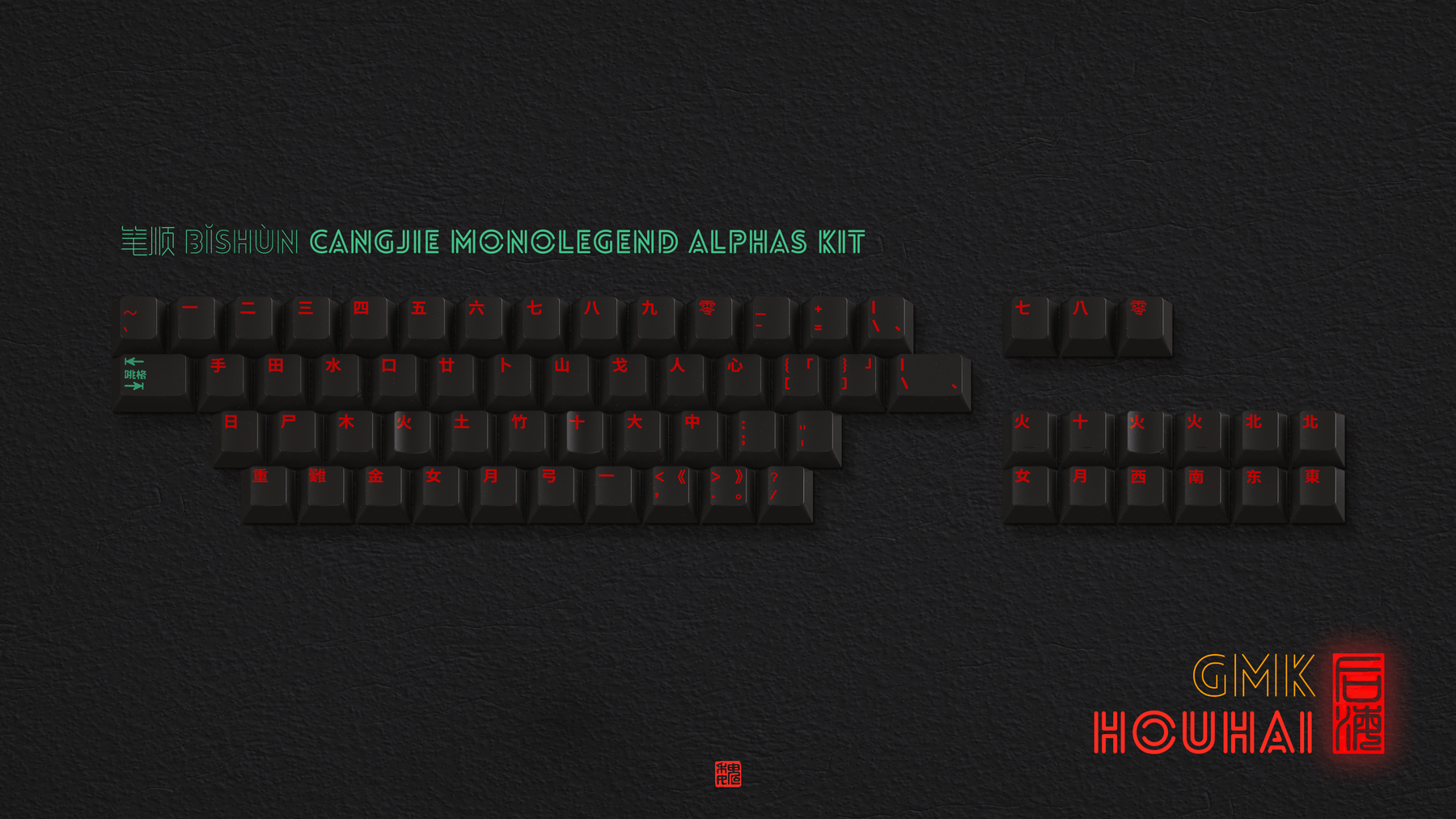 Cangjie Monolegend Alphas Kit - 笔顺 Bǐshùn ***SOLD OUT***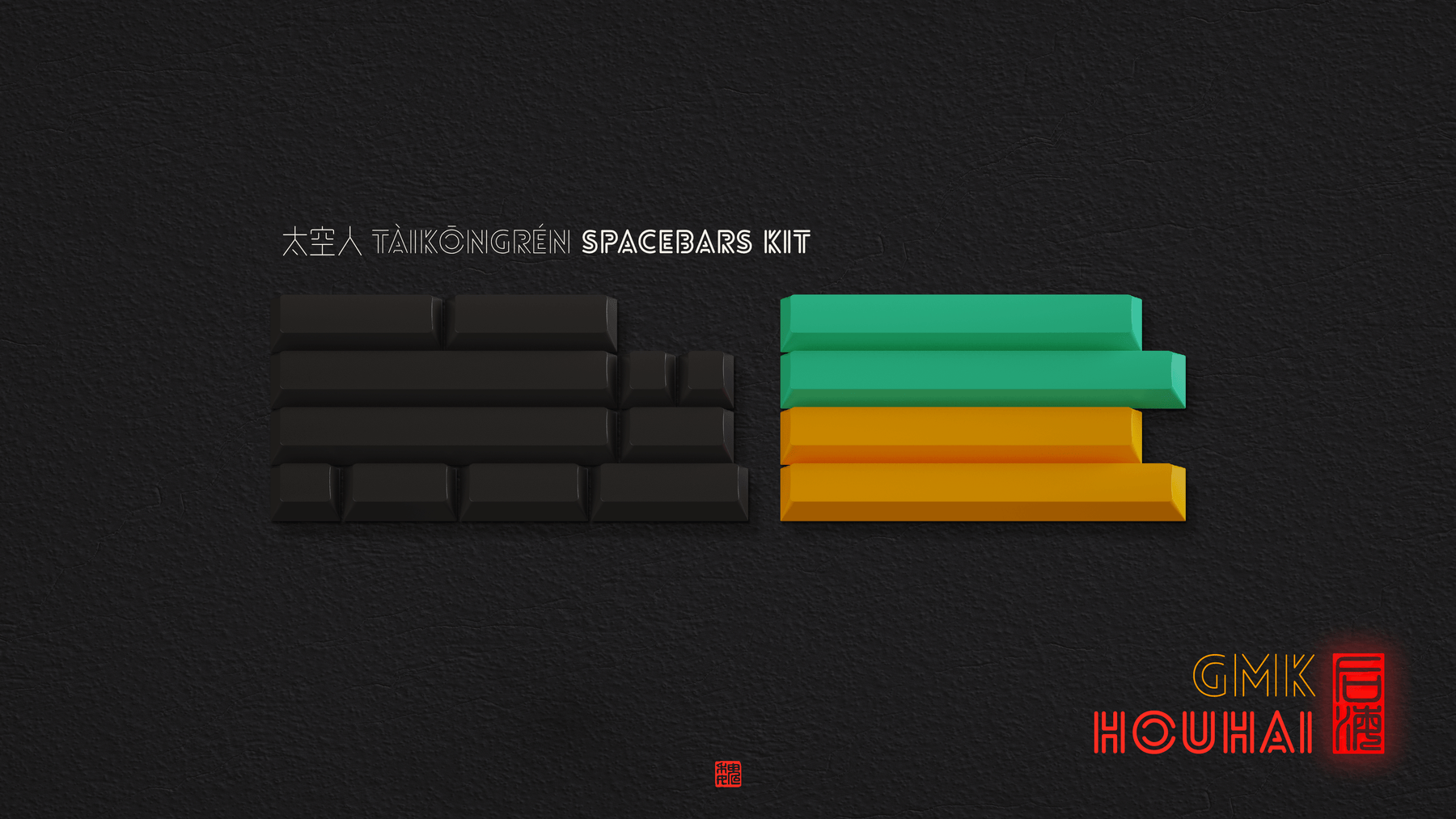 Spacebars Kit - 太空人 Tàikōngrén ***SOLD OUT***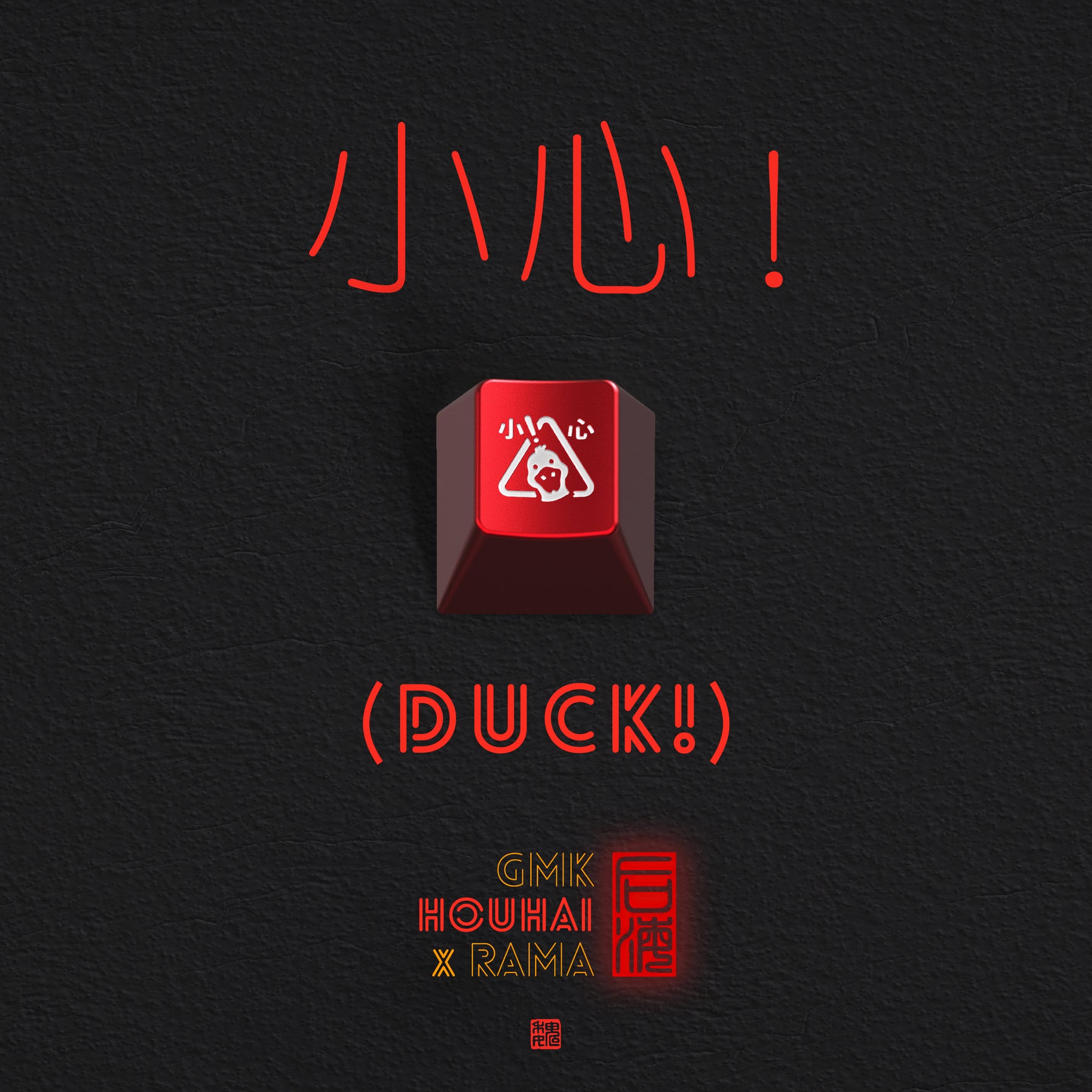 Rama X Houhai - Red ***SOLD OUT***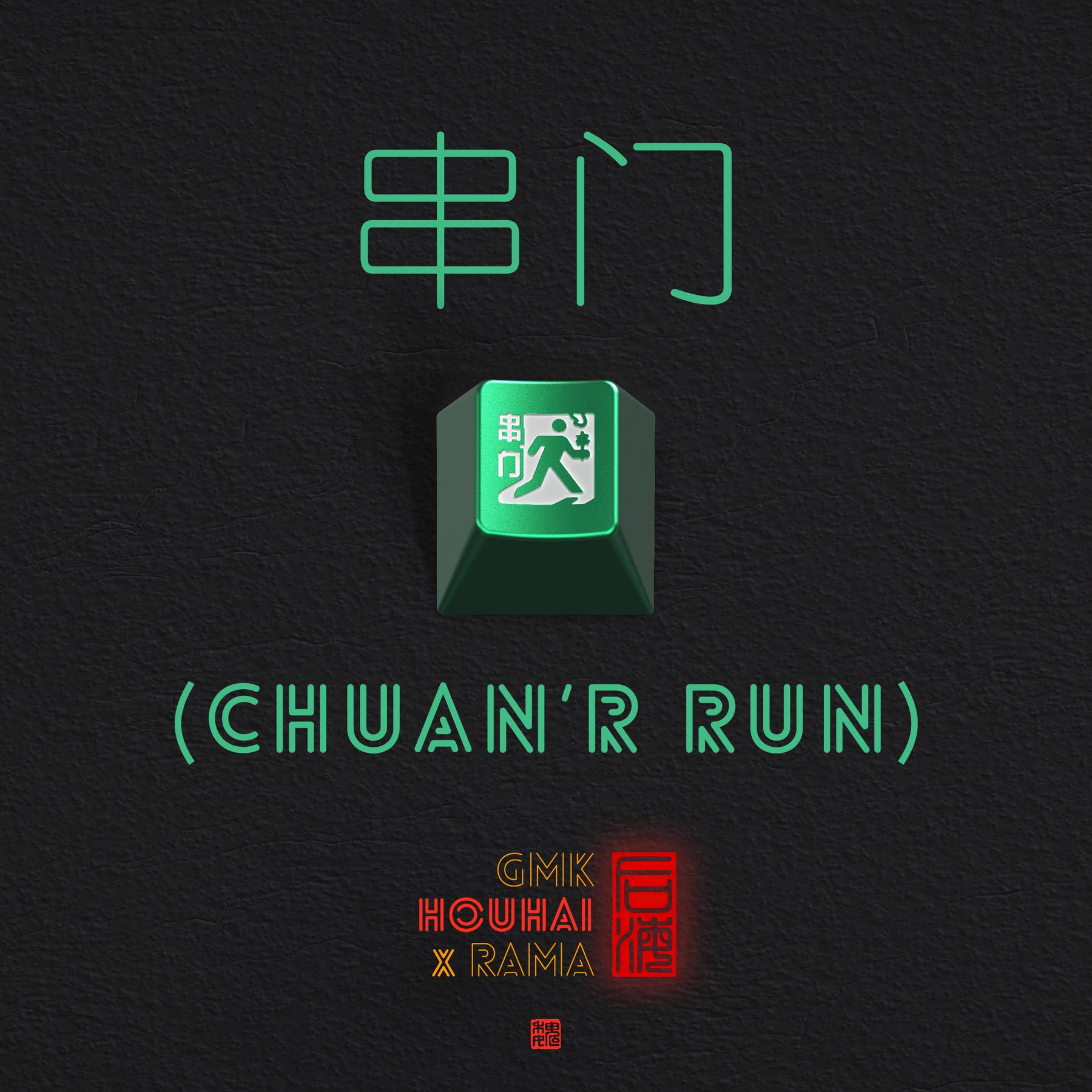 Rama X Houhai - Green ***SOLD OUT***
A sense memory of misspent Beijing nights
In the heart of Beijing, tucked behind the Forbidden City thronged with tourists, and the party compound heavily guarded, there is a small lake. At night this lake comes alive with neon lights piercing the city haze, advertising every pleasure under heaven, plied by pedal boats in the summer and speed skaters in the winter, redolent with the sights, sounds, and smells of the city. They call it Houhai (pron. HOH-high): 后海.  In this place, a photo negative of Pleasure Island, the ancient, the modern, and the futuristic live side by side.

GMK Houhai is an ancient-futurist keycap set design inspired by the sights of the Chinese capital at night, and will be the first GMK set produced with full Chinese character legends. Rendered in custom RAL colors, GMK Houhai (pron. HOH-high) evokes the Beijing night sky in a warm, hazy grey, with alpha legends in the fluorescent red of the Chinese city sidewalk reflecting neons after a rain, and modifiers in shades of cobalt, aqua, jade, gold, and clean white that can be found in both the ornate woodwork of historic sites and in the kaleidoscope of city lights.
Details
Double-shot ABS
Cherry Profile
Designed by Grundlemere

Not in Australia?