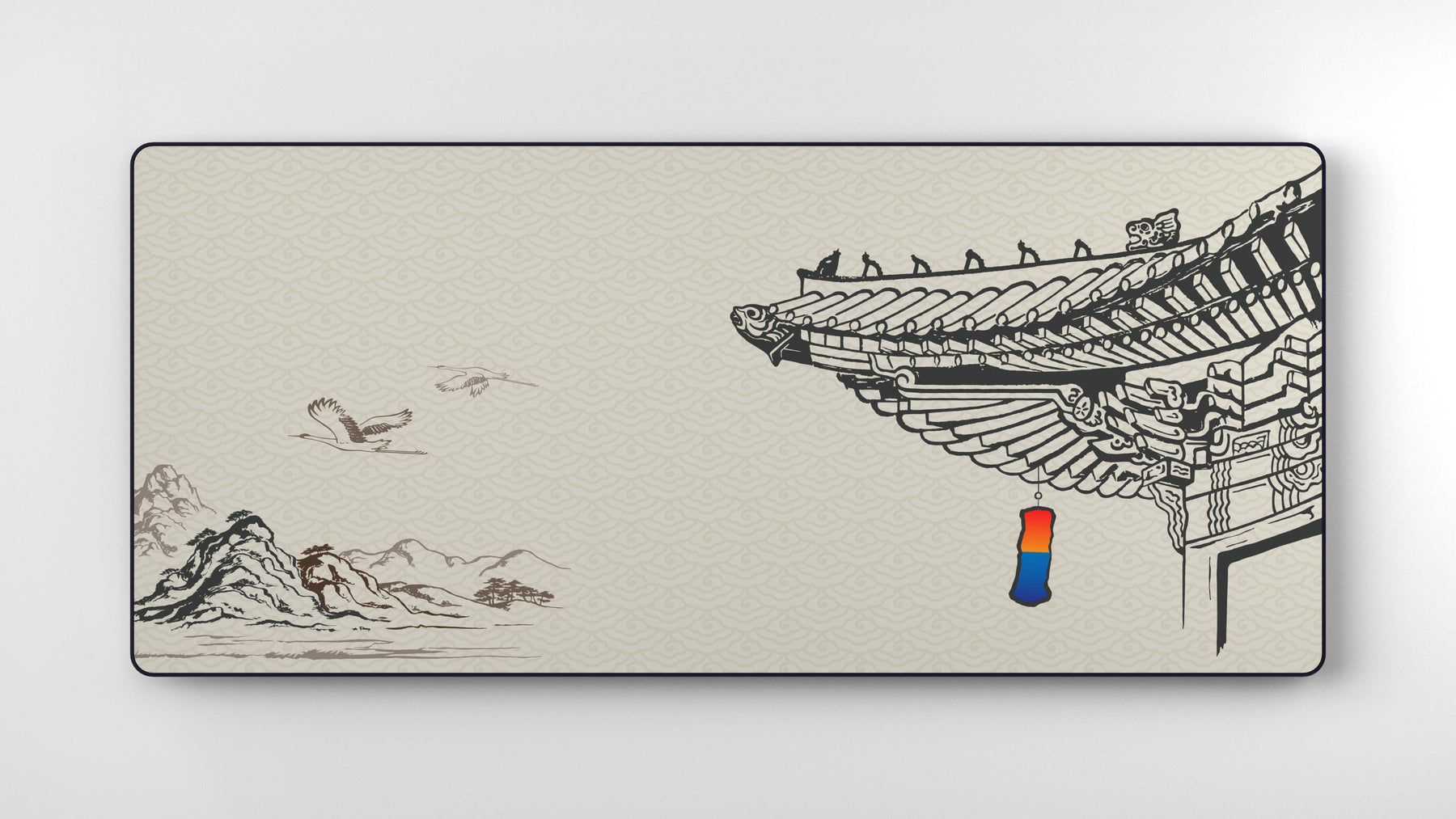 Deskmat - Light ***SOLD OUT***
Deskmat - Dark ***SOLD OUT***
ESTIMATED SHIPPING - Q3 2022
Traditional Korean architecture

Inspired by the subtle character of Hanok, a type of house originally designed in the 14th century during the Joseon Dynasty. Just like the Hanok varies from region to region you too can put your own preference into this set with the choice of mod colours.
Being composed of beige, grey and brown this set is very compatible with boards and accent kits you may have. GMK's stock N9 and L9 are highly versatile and are not tied down to the struggle of finding a matching board.

30% of all profits will be donated to the Black Dog Institute
Details
Treated Cloth top
Stitched edges
Rubber bottom
Designed by JKKEEBS

Dimensions
900x400x4mm and ~800g
Machine washable (wash on cold/gentle - air dry)

Timeline
GB End - 23 August
Estimate Shipping - Q3 2022
Not in Australia?