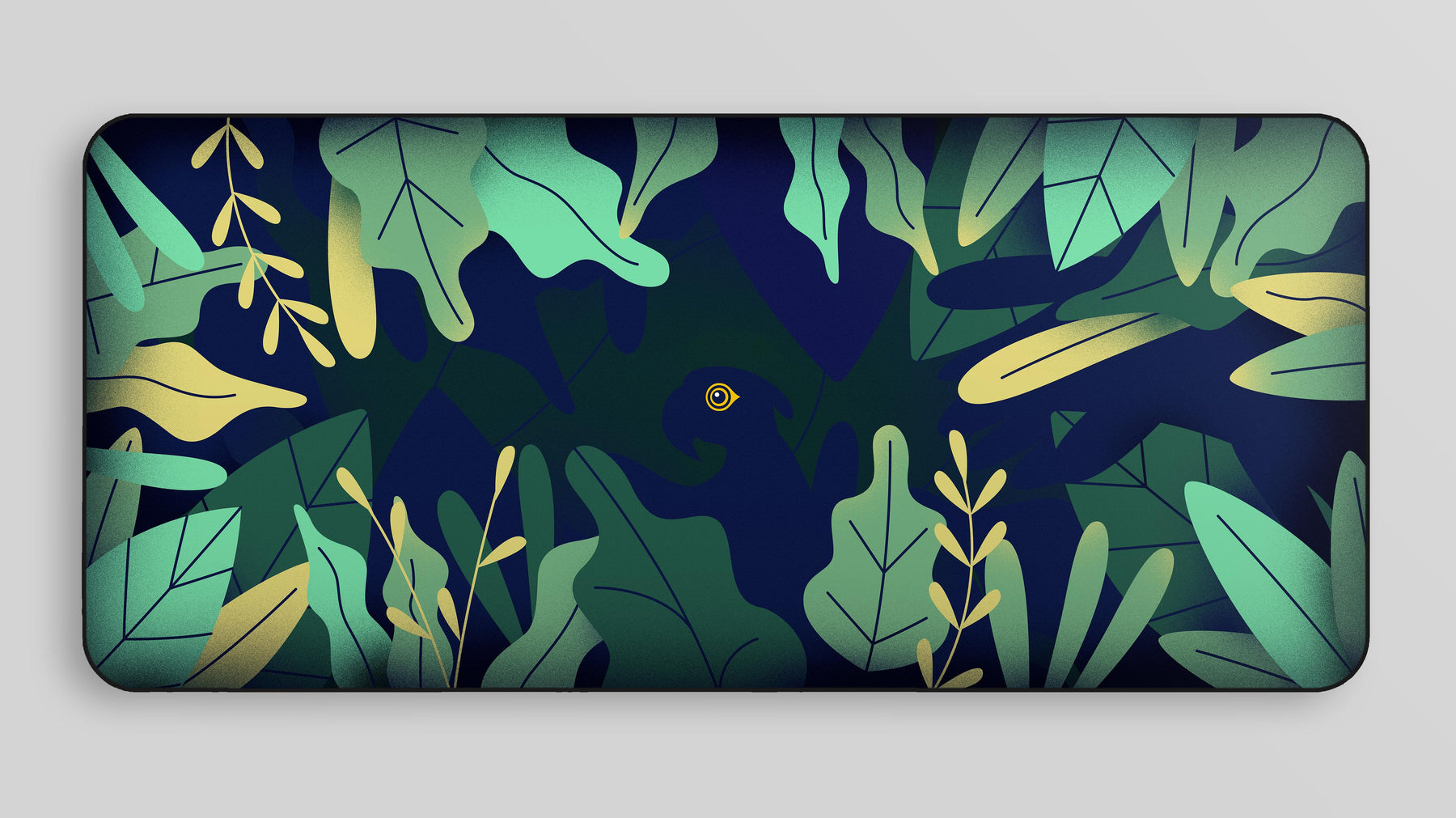 Deskmat - Jungle ***SOLD OUT***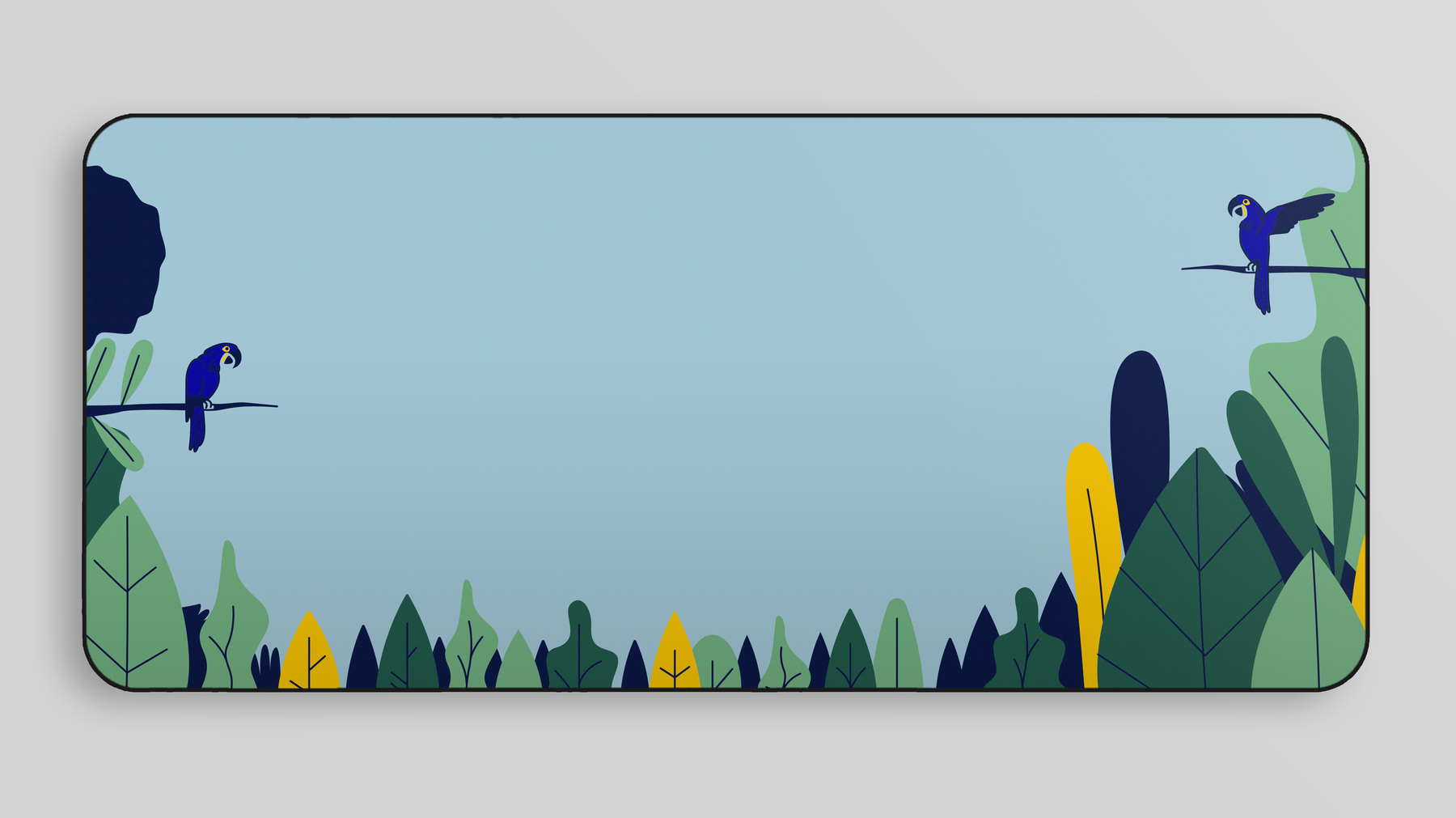 Deskmat - View ***SOLD OUT***
[GB] GMK Dream Bird Deskmats
ESTIMATED SHIPPING - Q4 2022
Beautiful blue budgie

While not really a budgie the Hyacinth Macaw is indeed beautiful and blue. The vibrant blues of its plume are accented by a crispy yellow around their eyes and beak. 
Let your board spread its wings with the rich colours of the South American rainforest's wildlife. A combination of rich blues stands out against any background. An ideal pairing for some of the more understated board colours such as silver and black. 
Details

Treated Cloth top
Stitched edges
Rubber bottom
Designed by
Arq1999
Dimensions
900x400x4mm and ~800g
Machine washable (wash on cold/gentle - air dry)

Timeline
GB End - 6 November
Estimate Shipping - Q4 2022
Not in Australia?