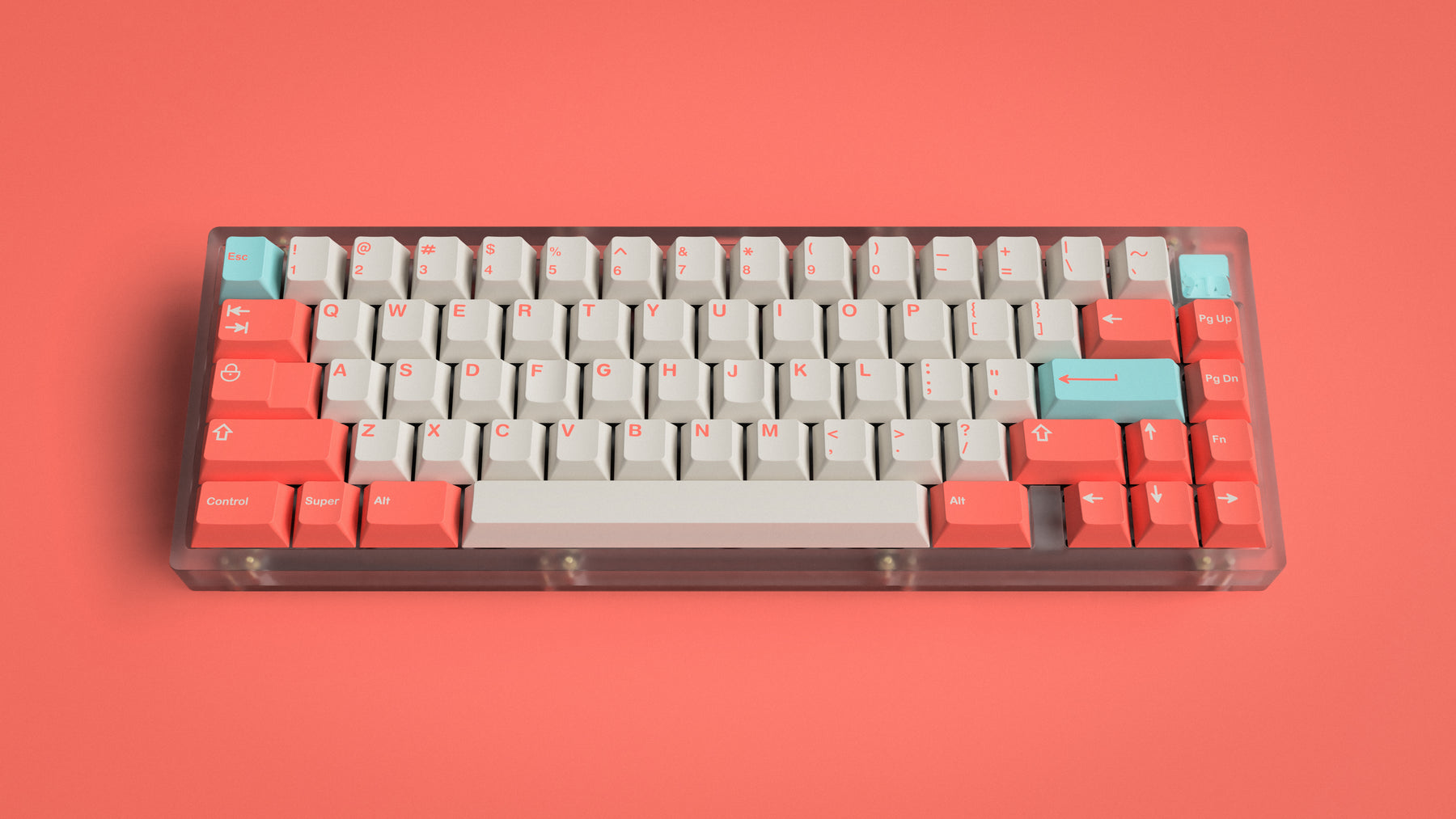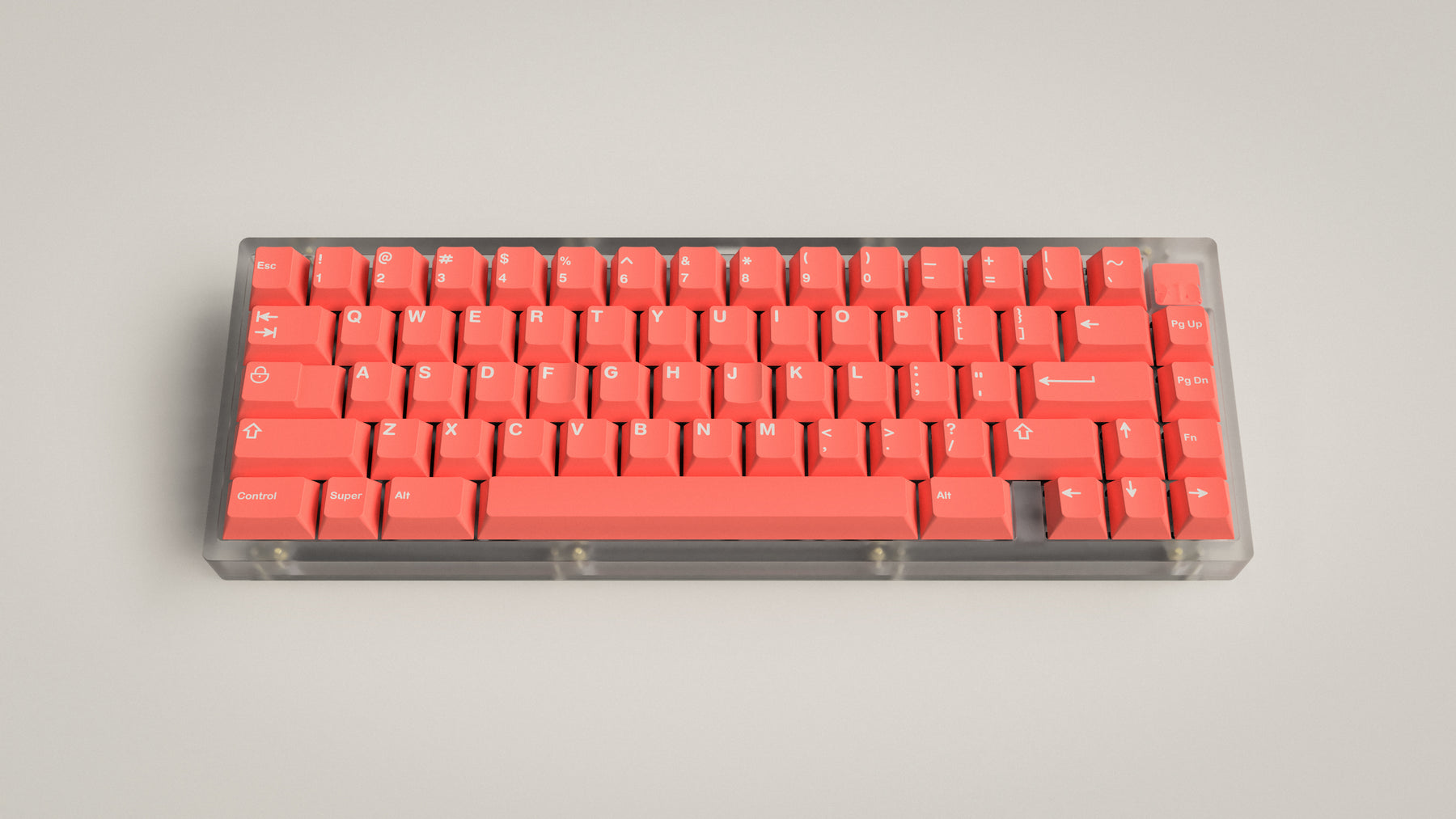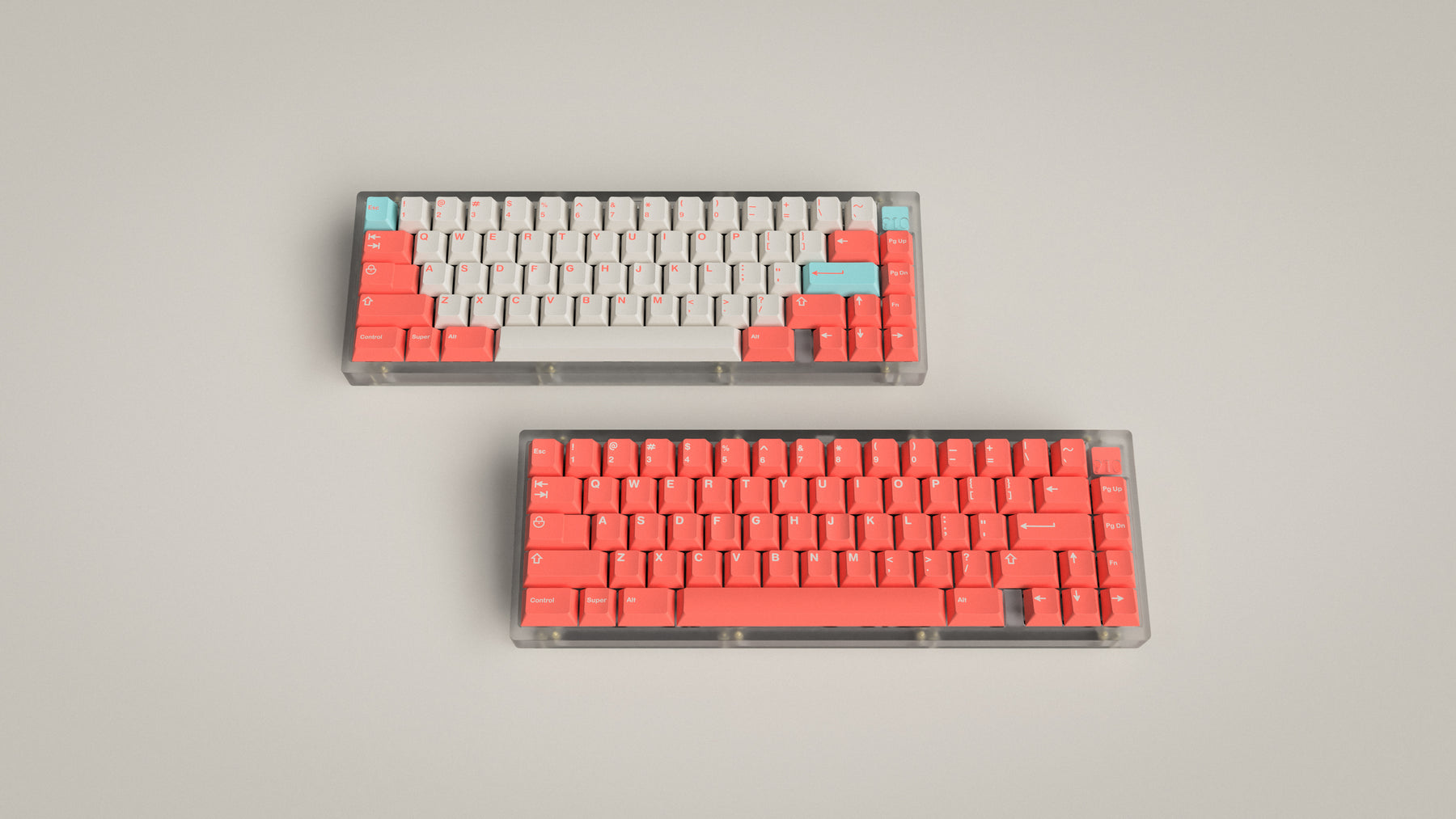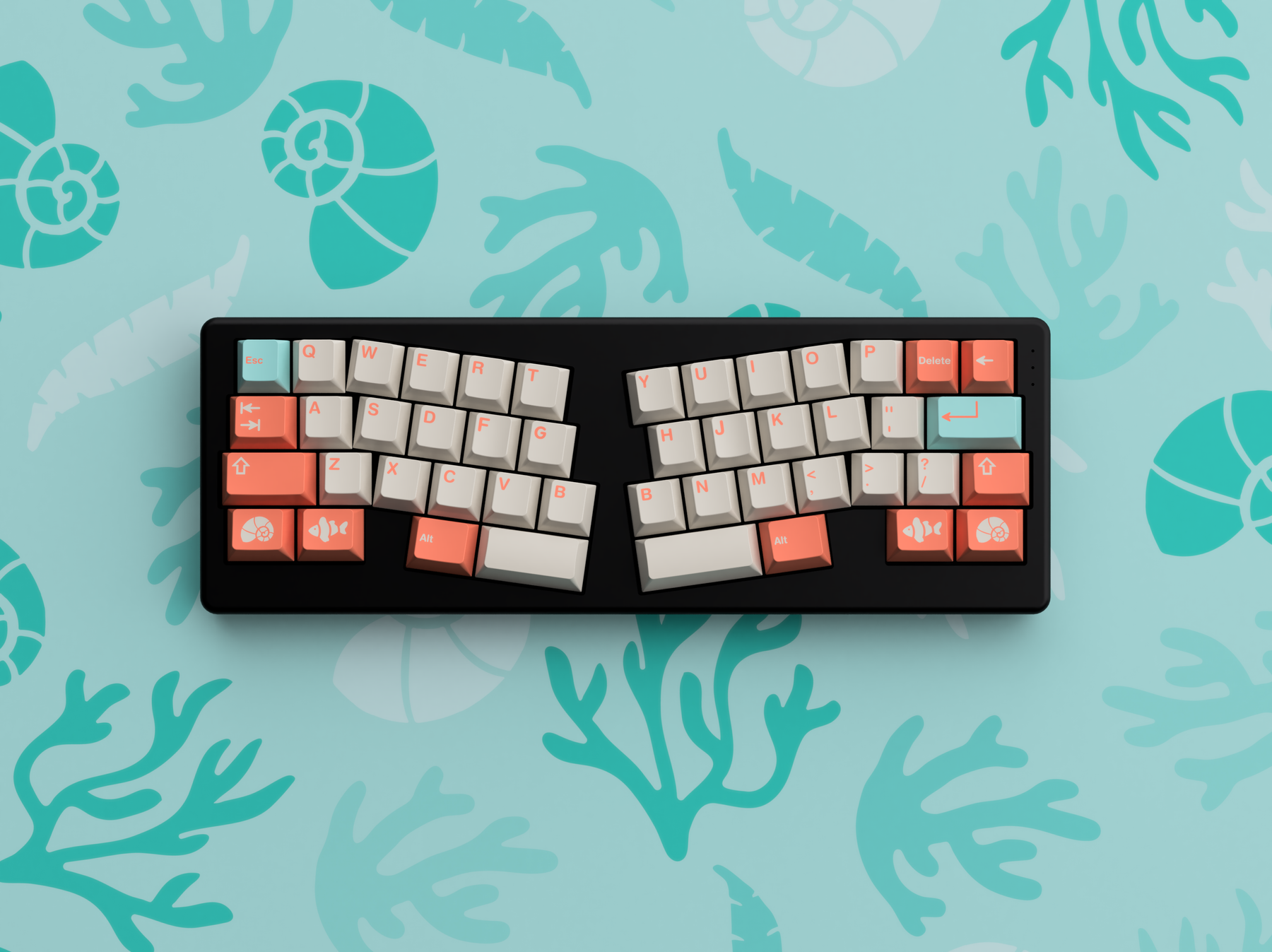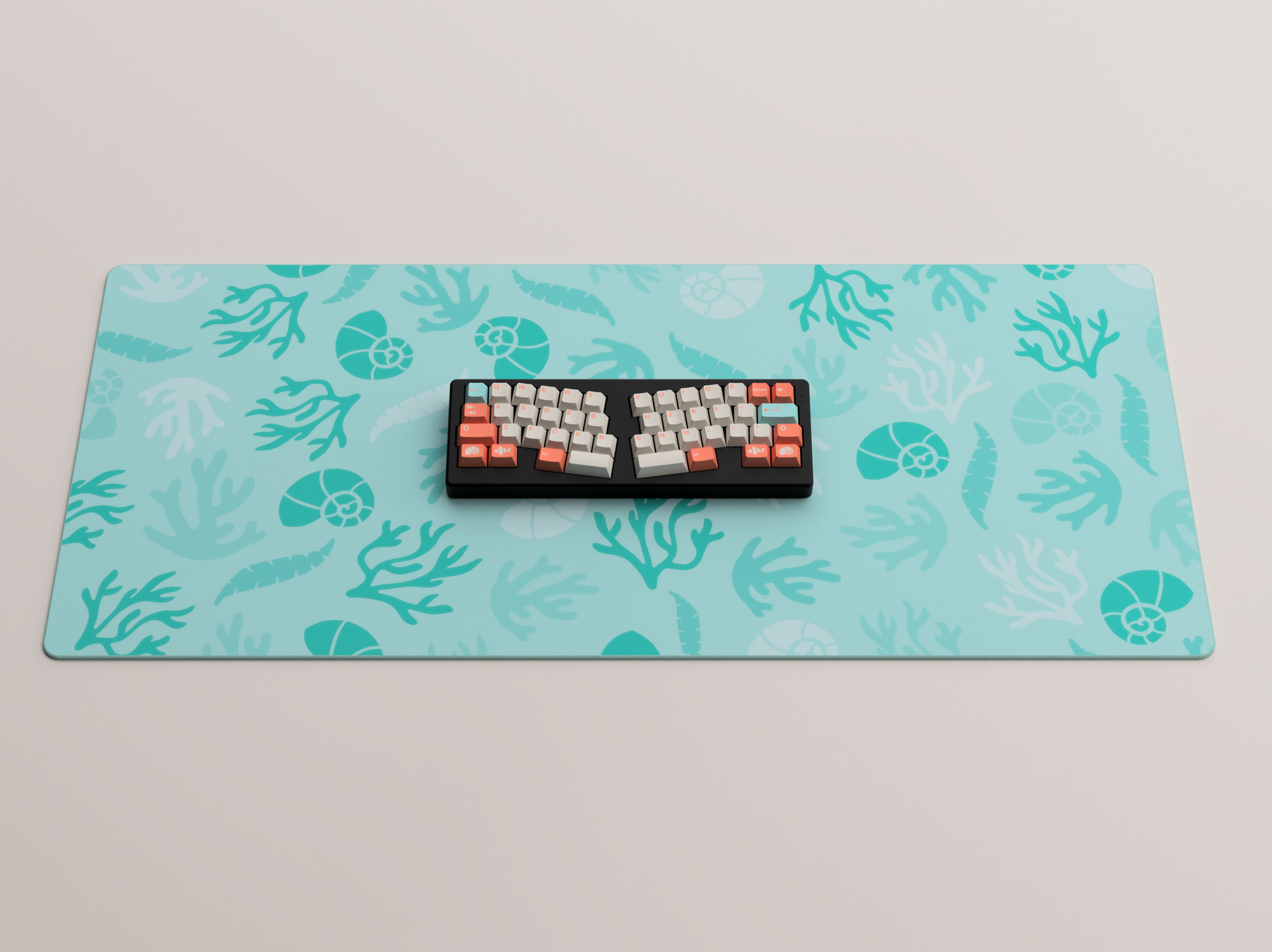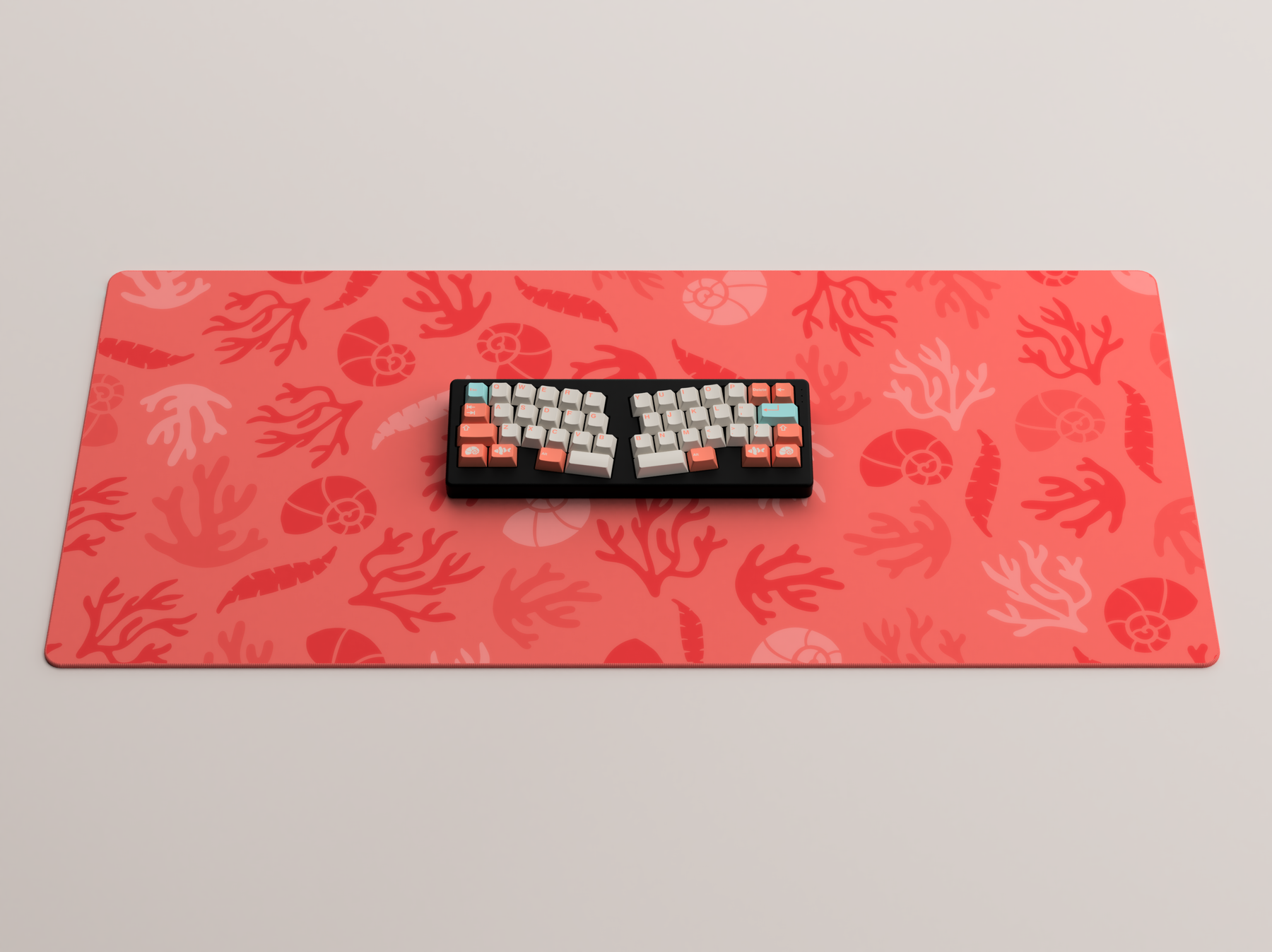 Clamshell by Salvun ***SOLD OUT***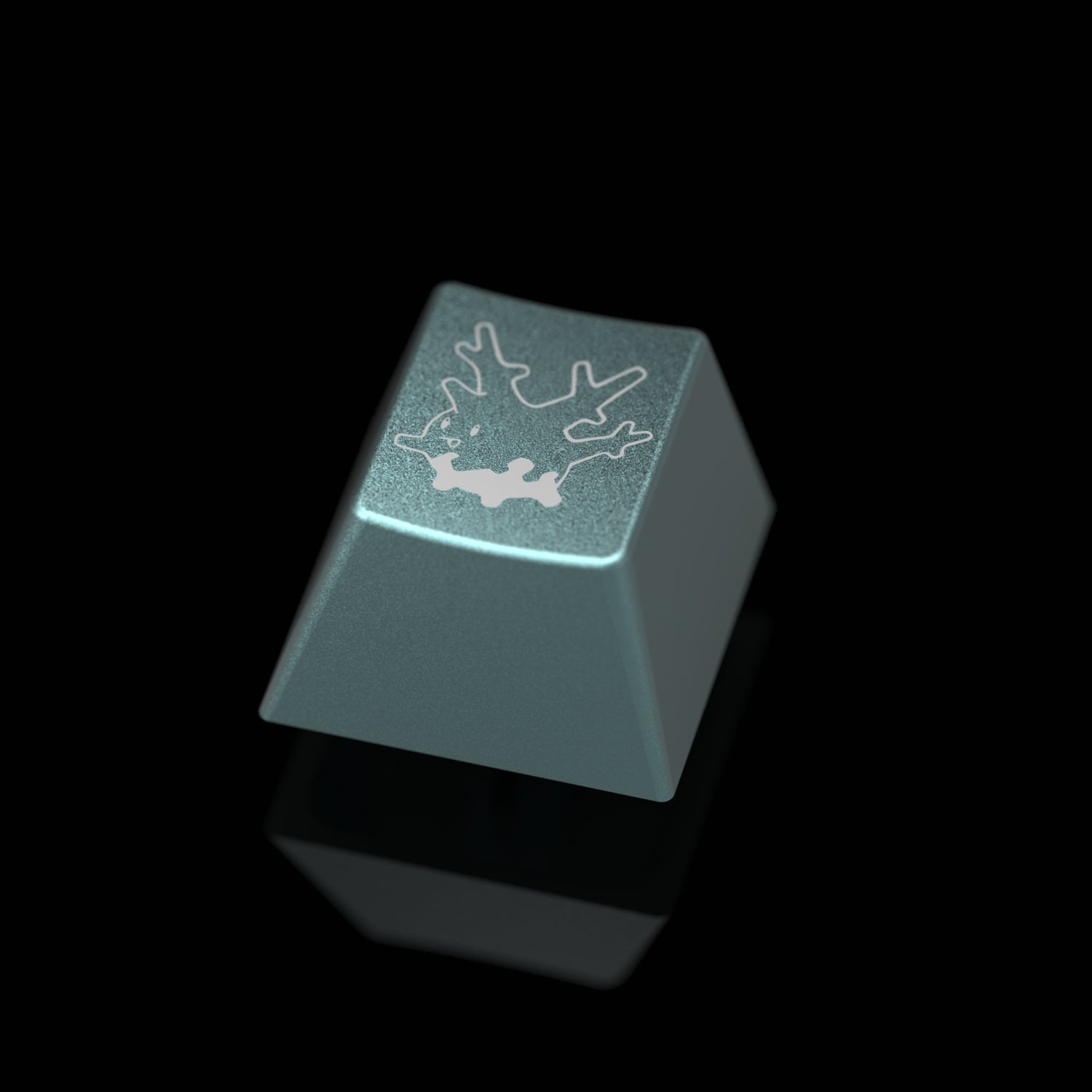 Corsola by Salvun ***SOLD OUT***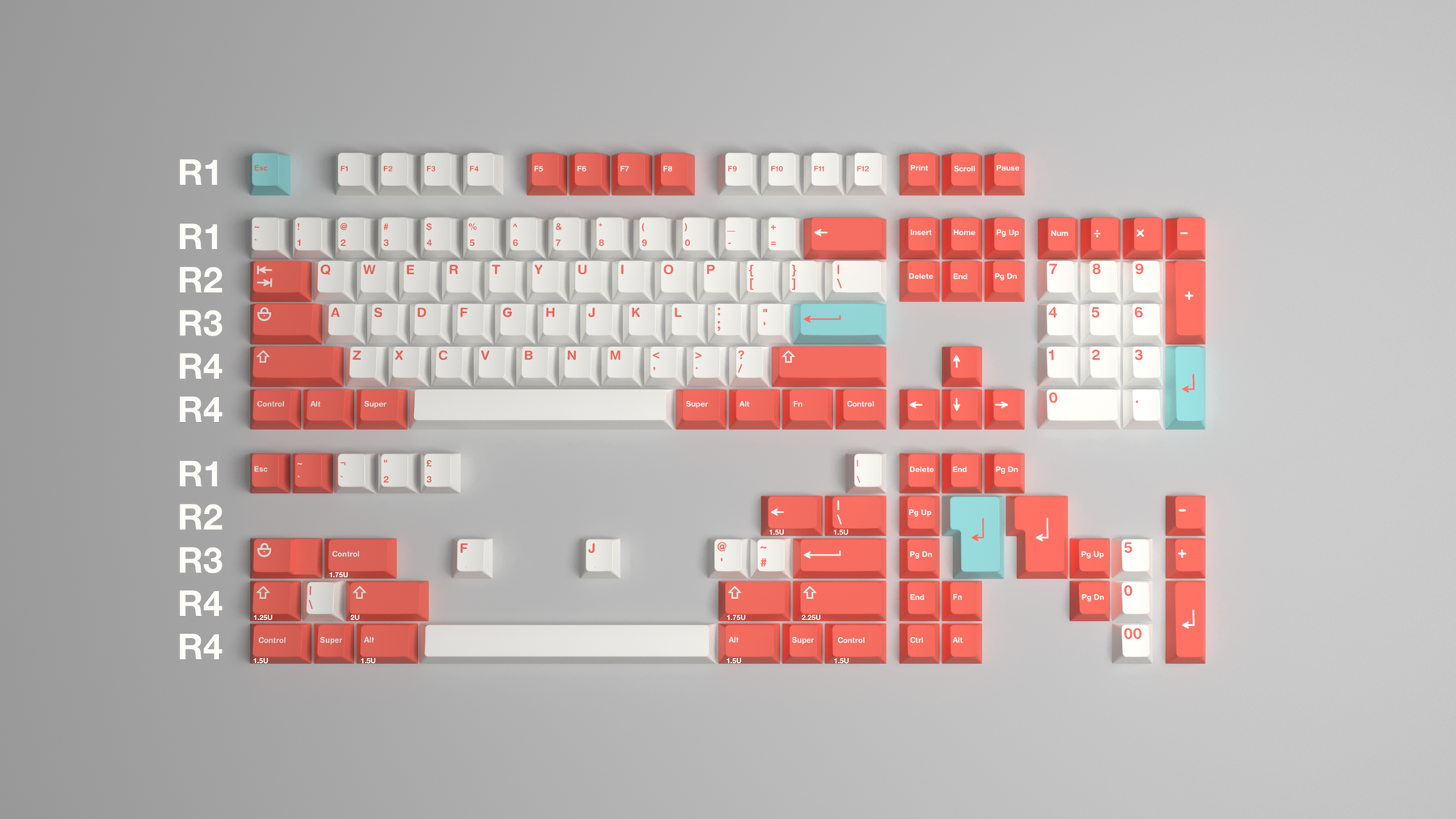 Base Kit ***SOLD OUT***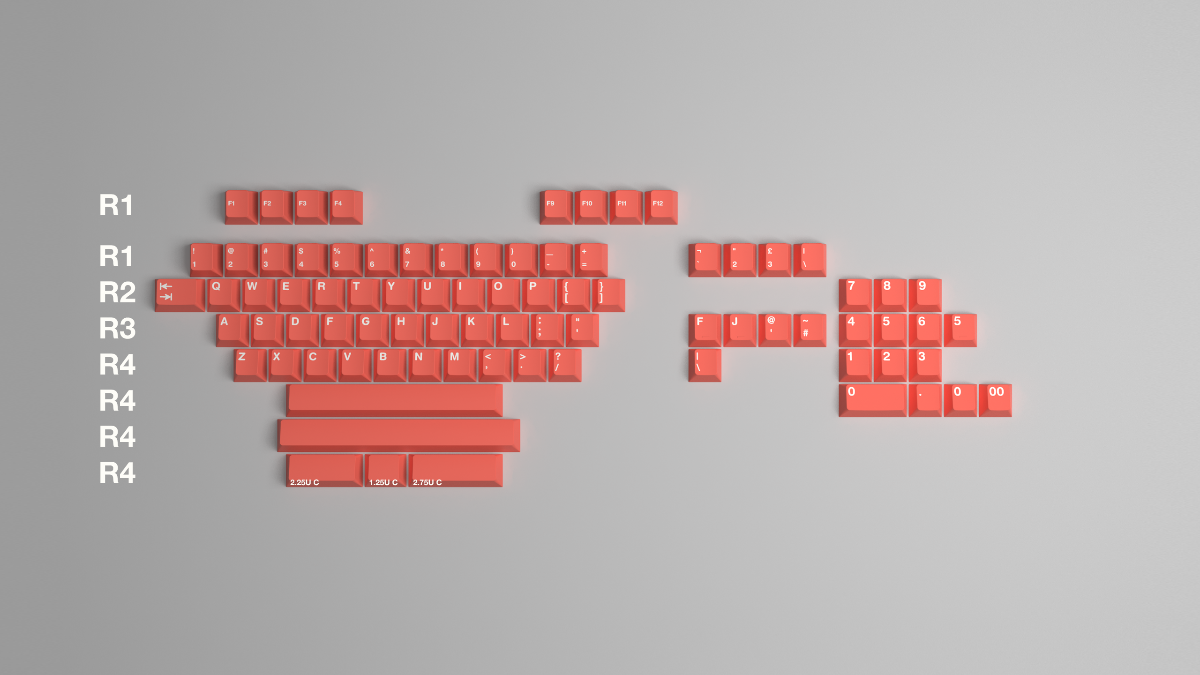 Coral Relief Kit ***SOLD OUT***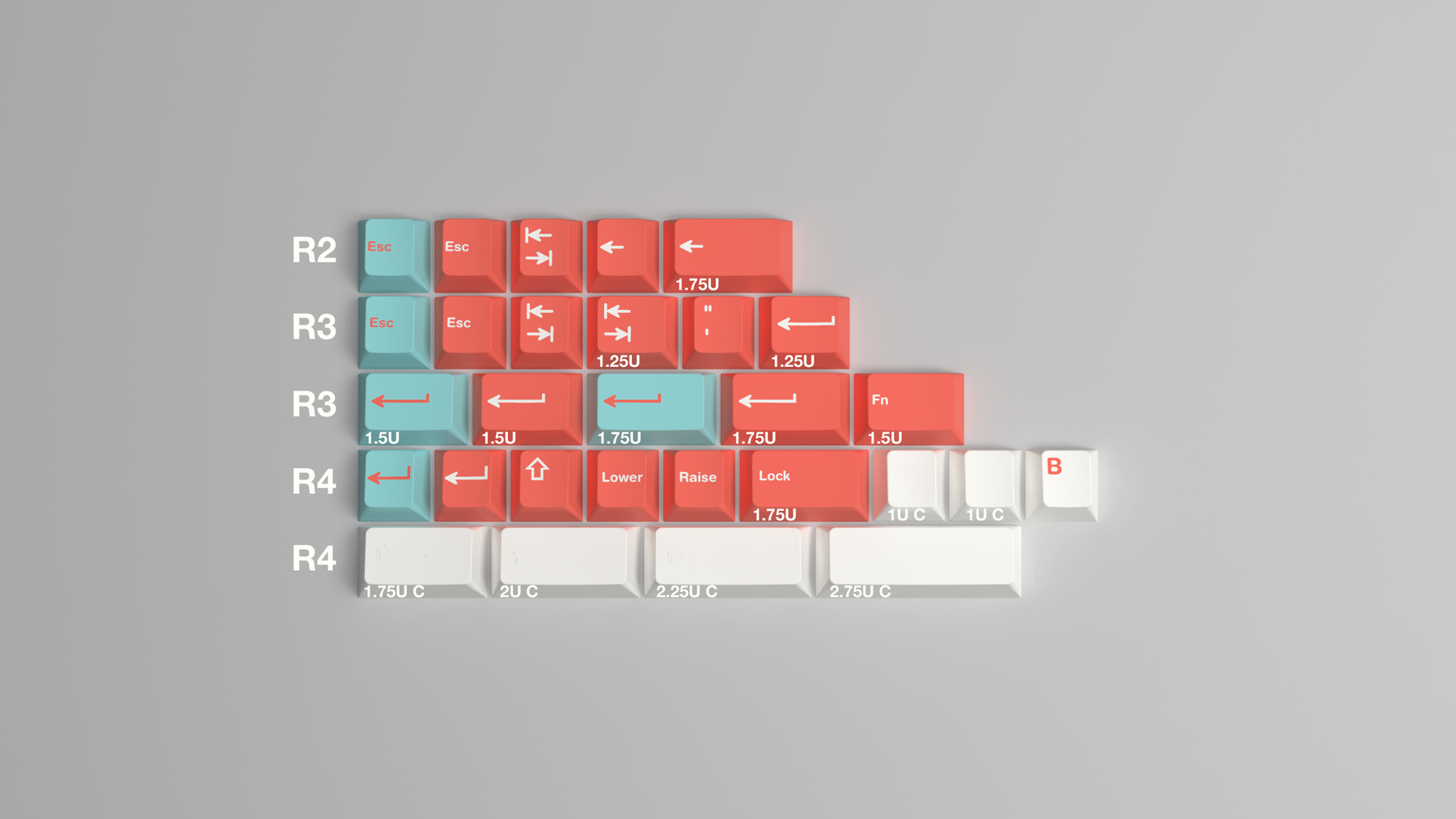 40s/Ortho Kit ***SOLD OUT***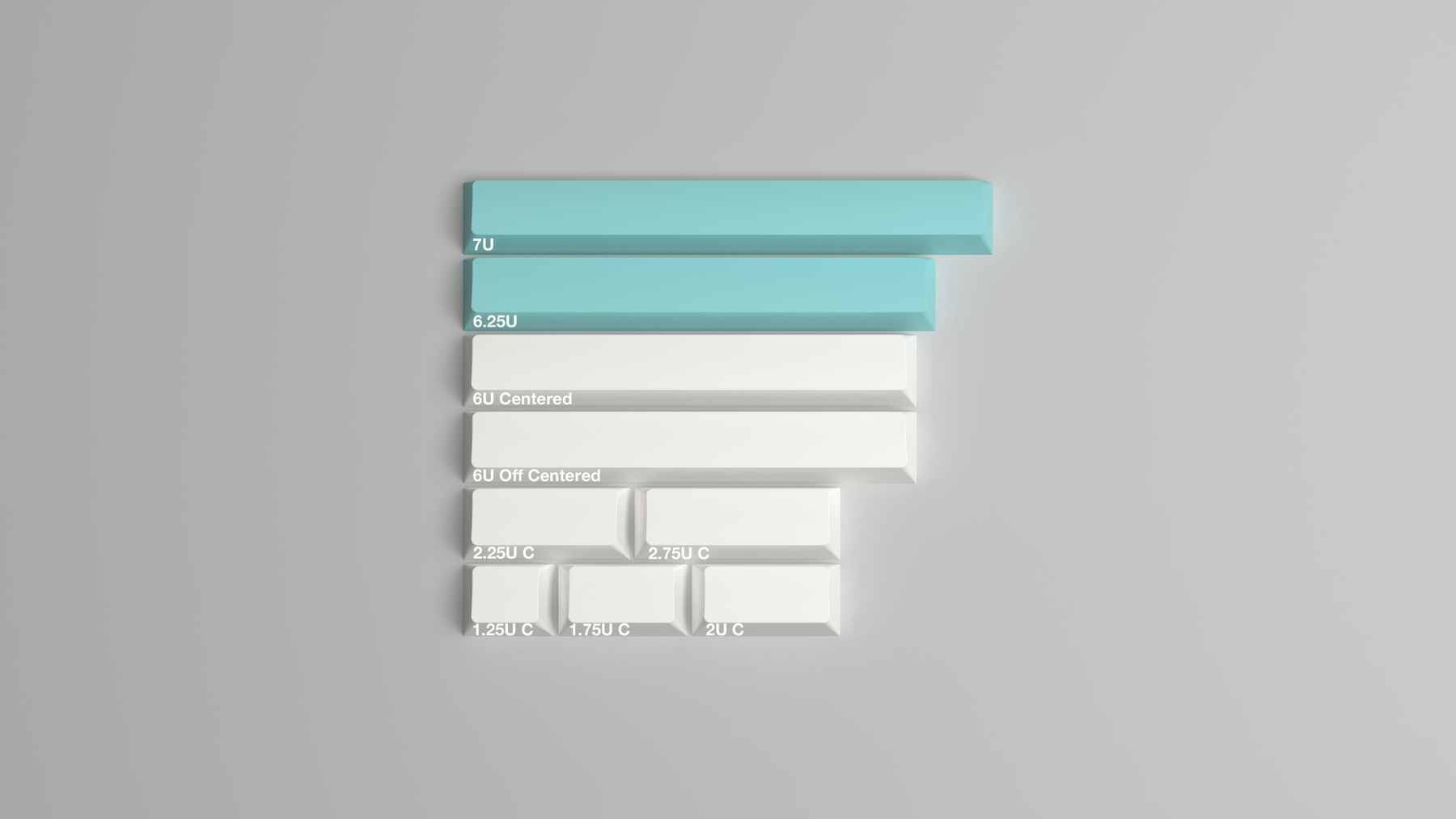 Spacebar Kit ***SOLD OUT***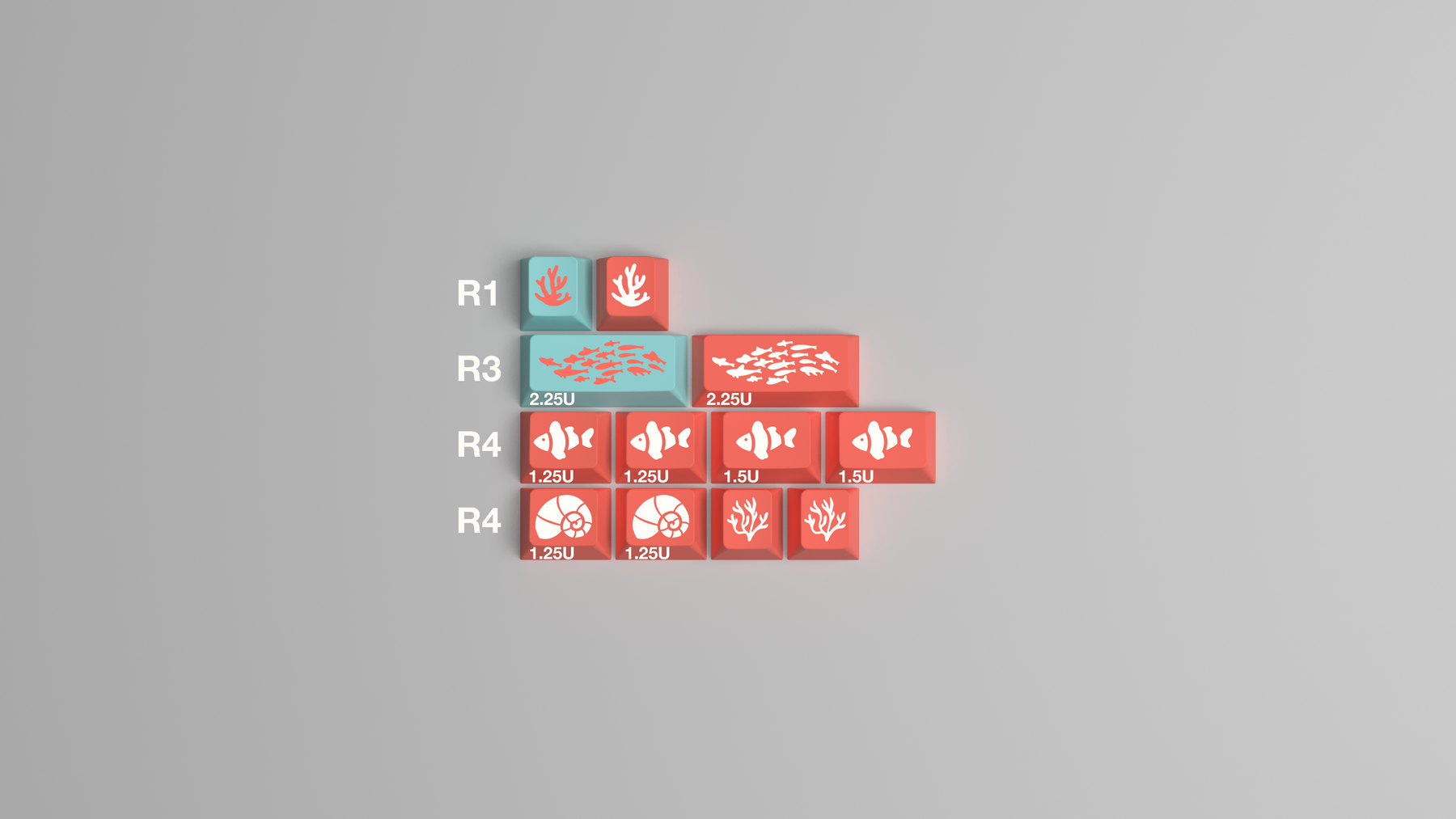 Novelties Kit ***SOLD OUT***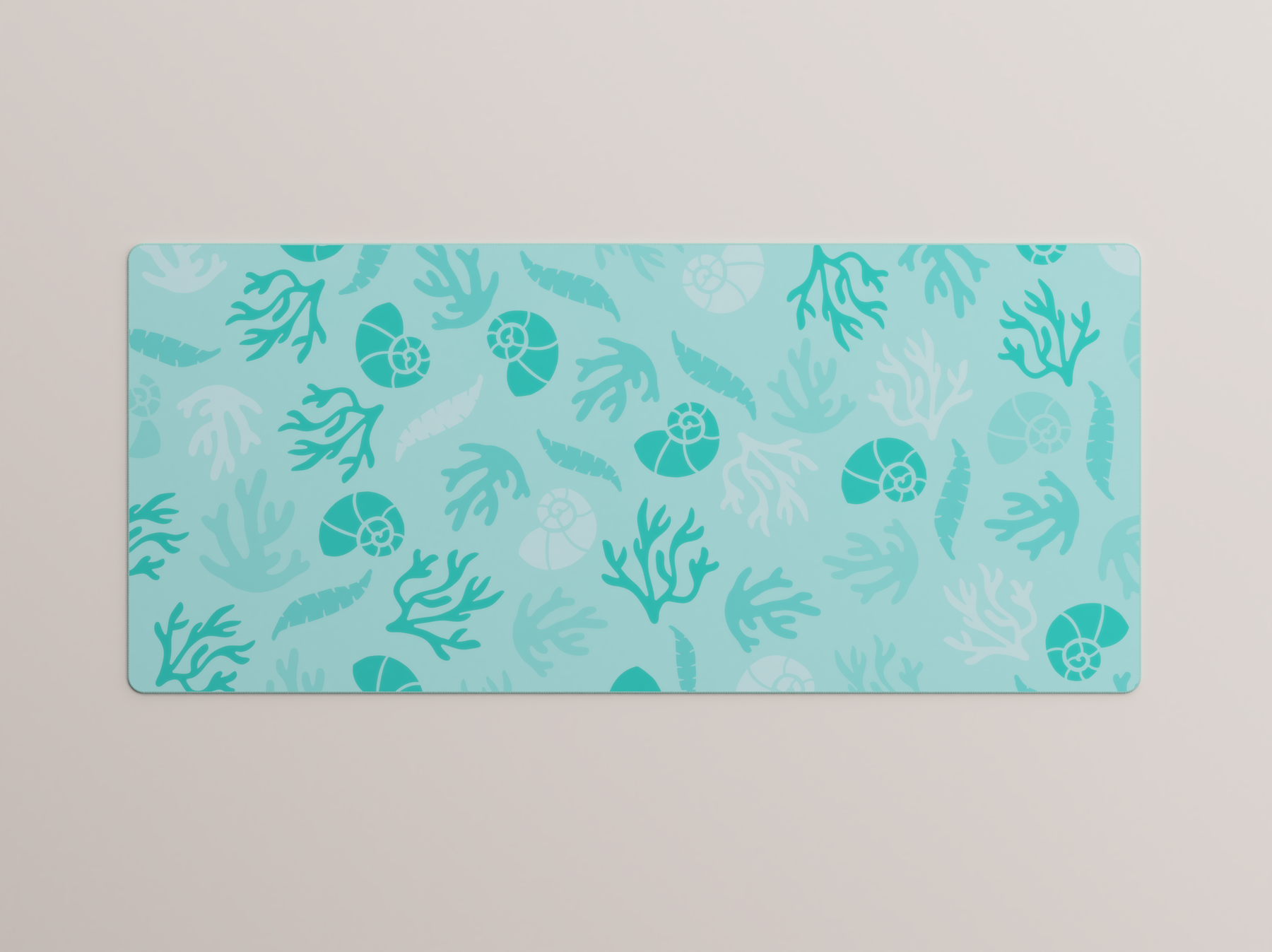 Limpet Shell Deskmat ***SOLD OUT***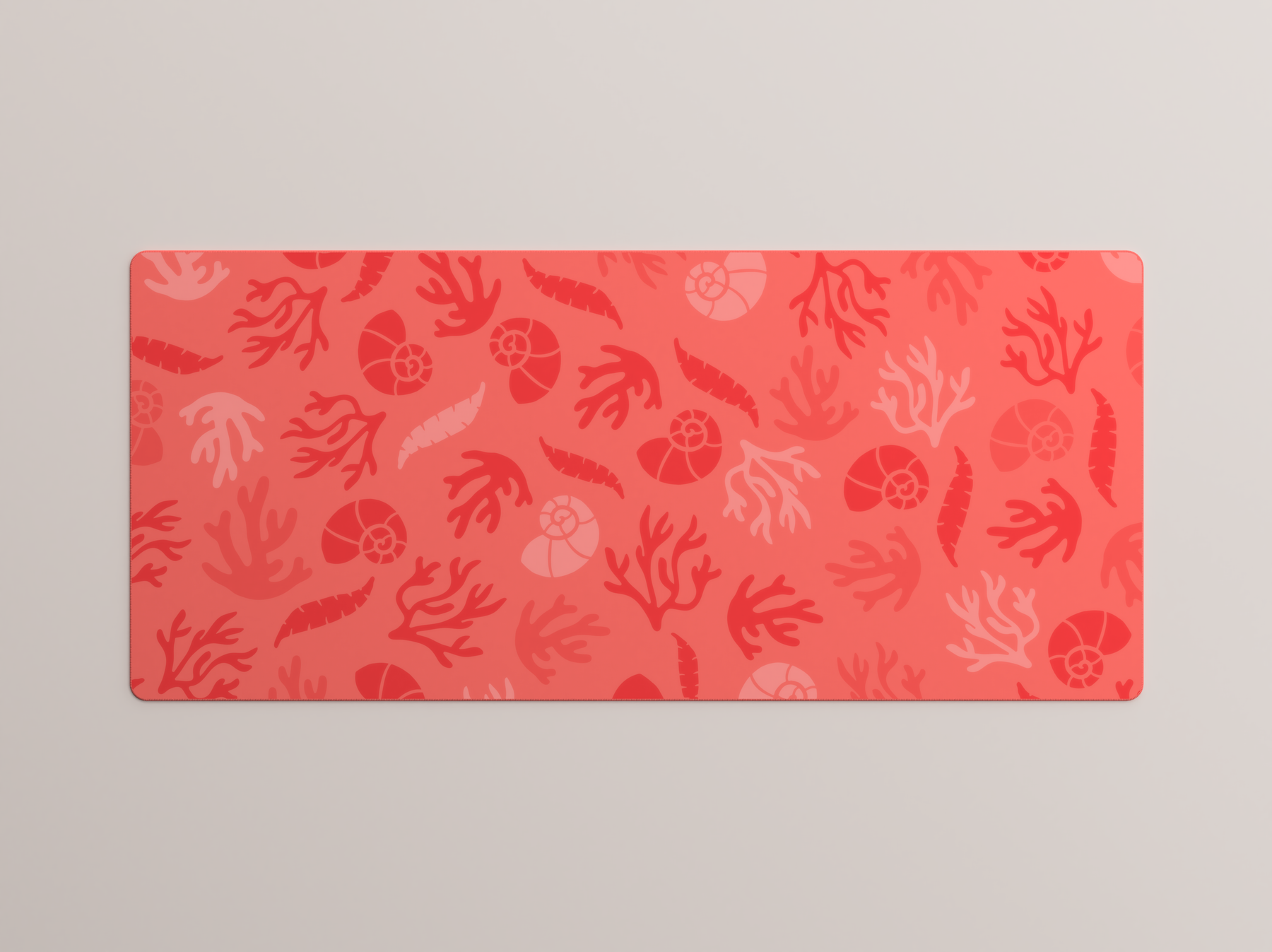 Living Coral Deskmat ***SOLD OUT***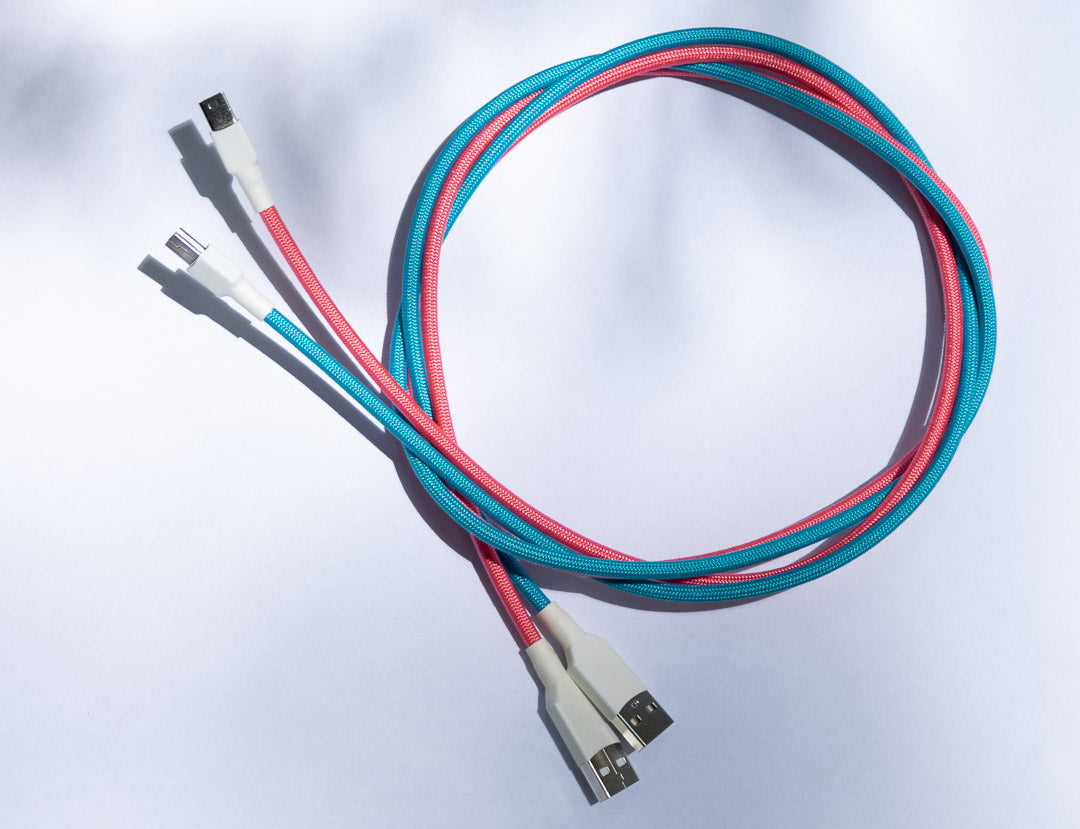 Proceeds from AUS Shipping/Billing address to be donated to the Coral Reef Alliance
An amalgamation of Pantone's colour of the year, the love of coral reefs across the world, and bright coloured keyboard sets, brings to life GMK Coral.
Two sets of alphas lets you decide how you want to show off the colour of the year - Living Coral.
Top it off there's two deskmats, a cute coral themed novelty kit, some Salvun artisans, and Donut Cable cables, to really embellish the theme.
Details
Double-shot ABS
Cherry Profile
Designed by HoodrowThrillson
Coral by Salvun
Cherry Profile - Row 1

Clamshell - Anodised rose gold aluminium
Corsola - Anodised teal aluminium

Timeline

Group buy updates here
Base Kit

Coral Relief Kit

40s/Ortho Kit

Spacebar Kit

Novelties Kit

Living Coral Deskmat

Limpet Shell Deskmat

Clamshell by Salvun

Corsola by Salvun

Pantones

Group Buy Policy
Additional products added with this item will be shipped when this product is ready to ship.
This item currently does not have an expected shipping date, however, this once an estimate production and shipping date can be determined this page will be updated.
Sometimes things can and do go wrong, which can change this date.
You are entitled to cancel and refund your preorder, which means you forfeit any preorder bonuses.
By purchasing this item, you acknowledge that you understand and agree what is written above.
We appreciate you sticking around to complete the buy as this will help us when ordering.