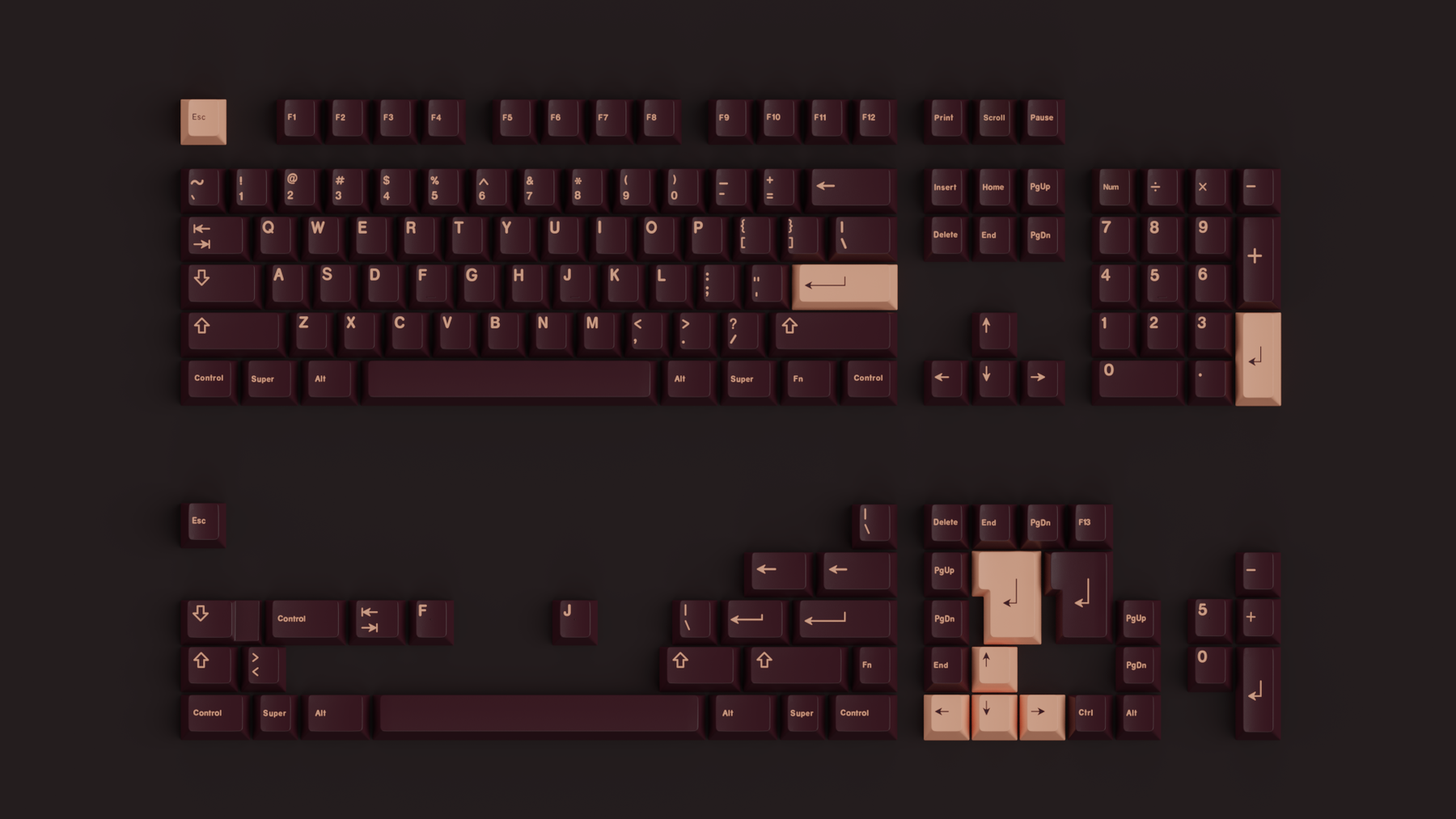 Base Kit ***SOLD OUT***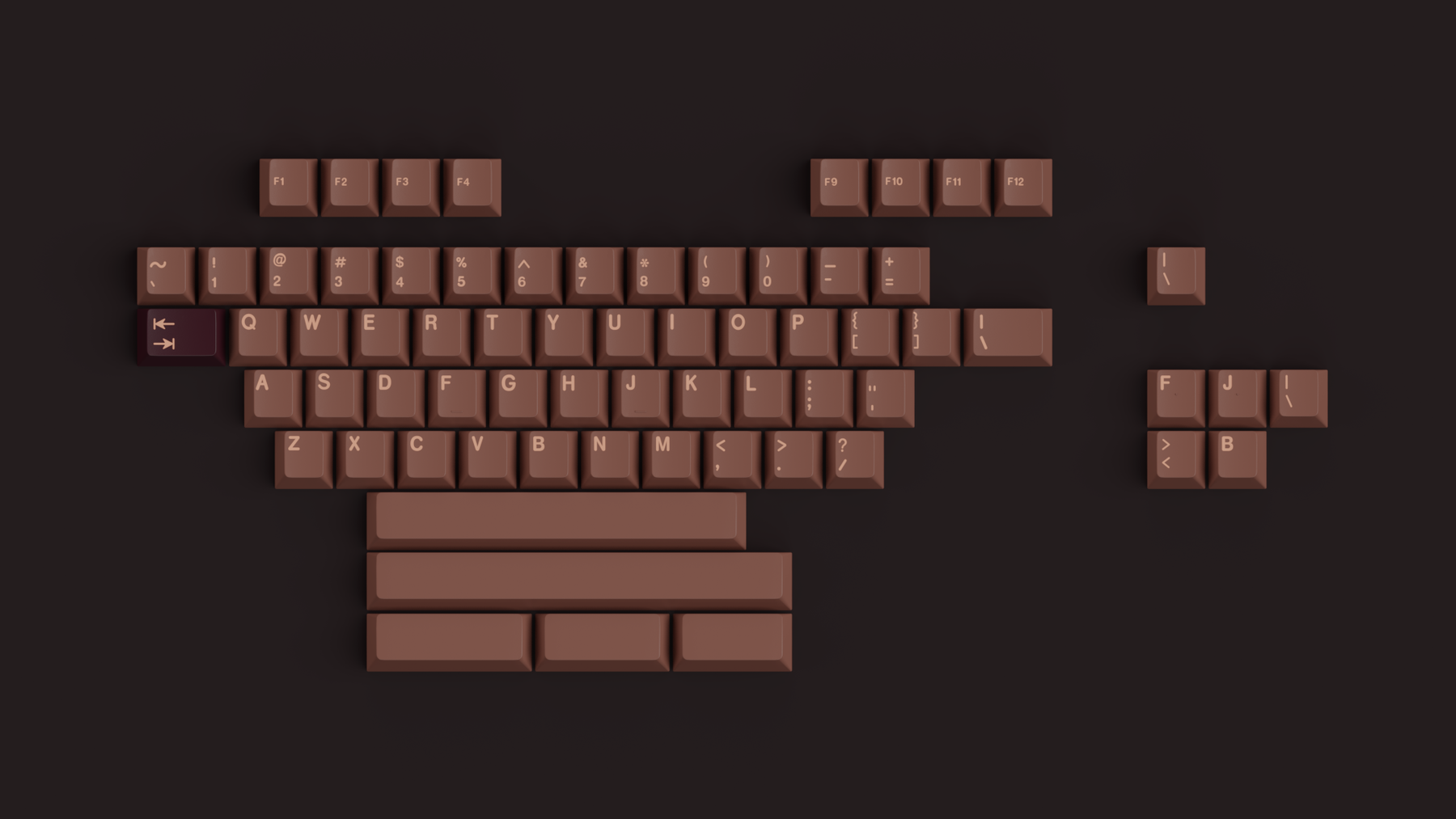 Alphas Kit ***SOLD OUT***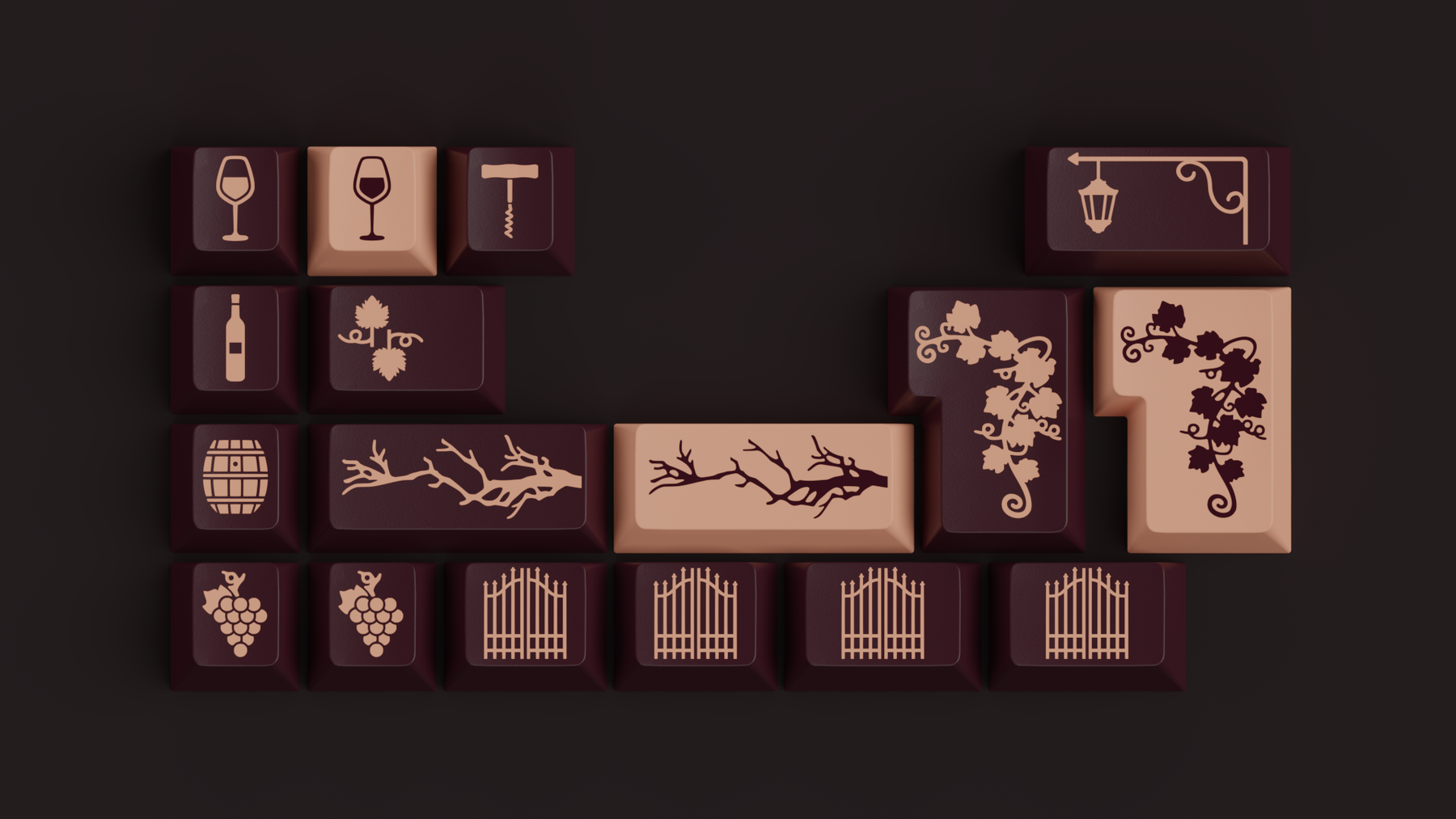 Novelties Kit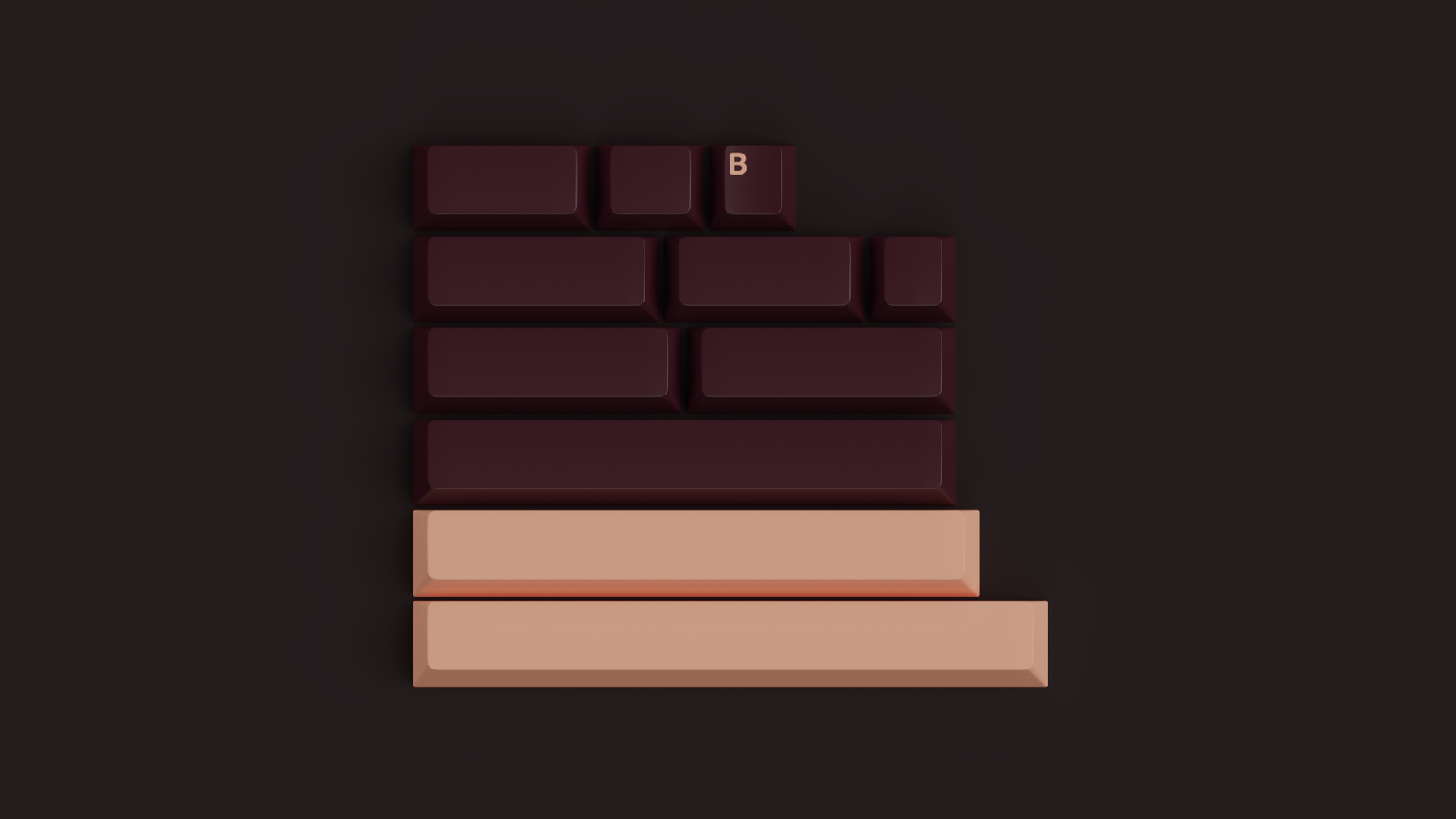 Spacebars Kit ***SOLD OUT***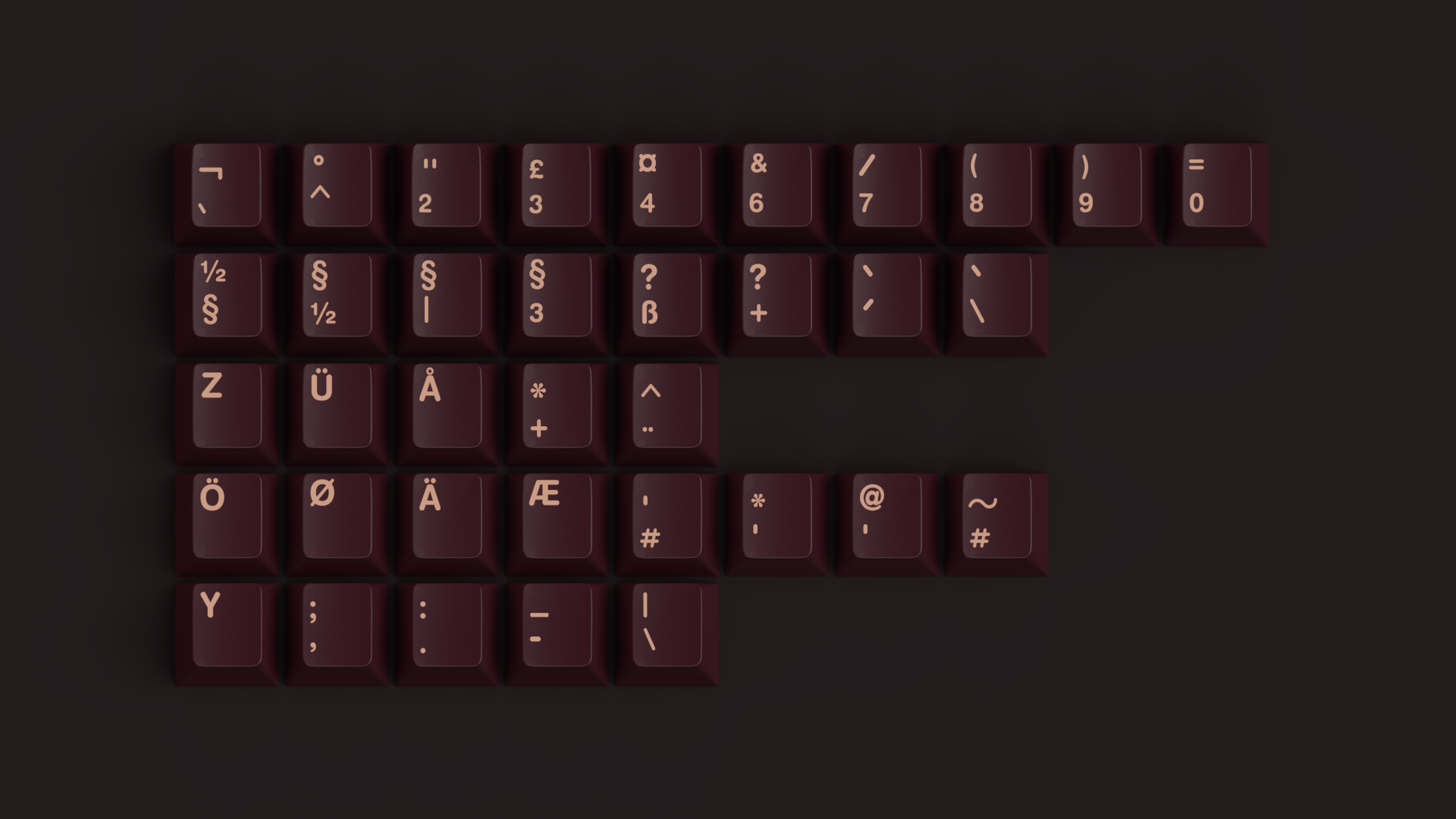 NorDeUK Kit ***SOLD OUT***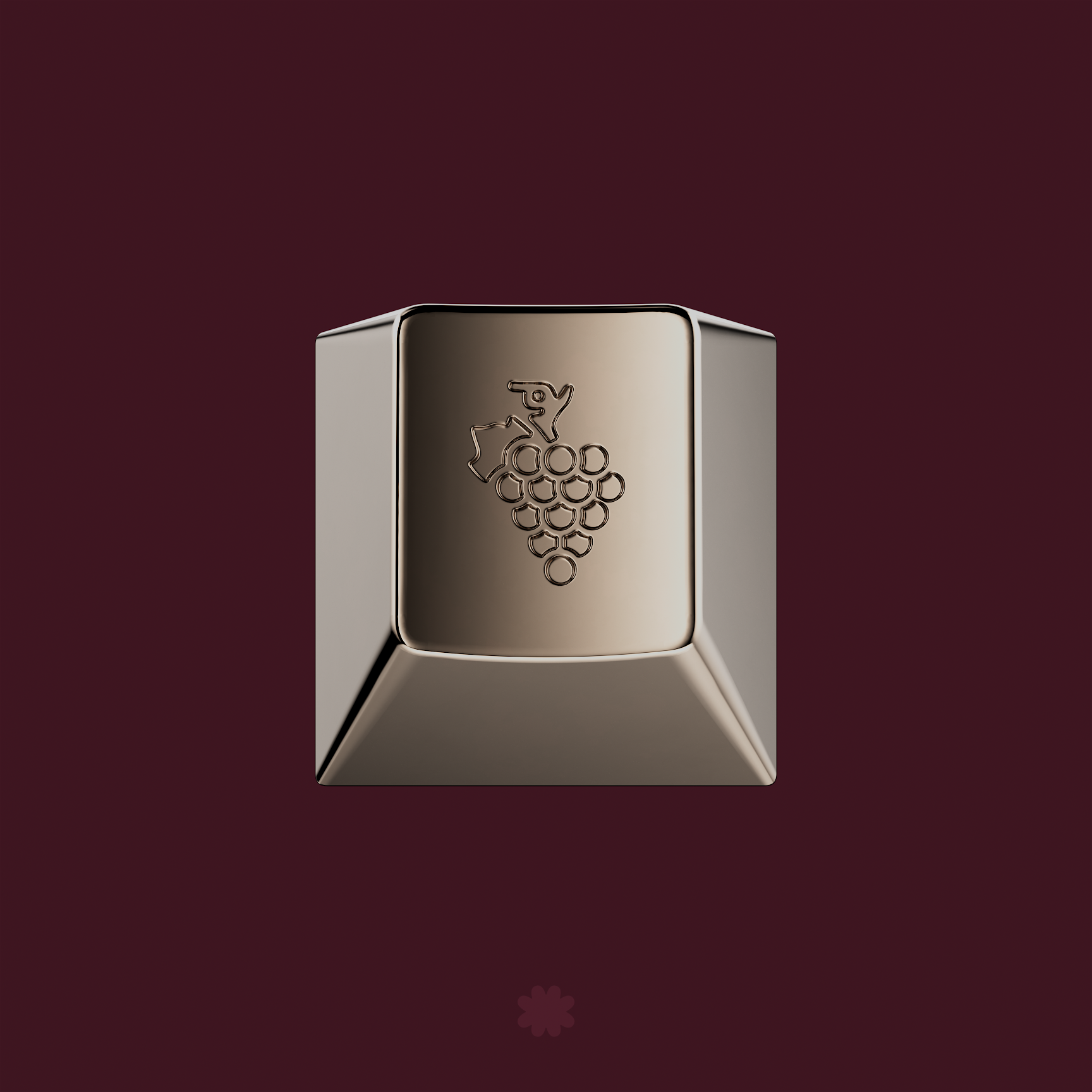 Hibi & Bordeaux - Grapes ***SOLD OUT***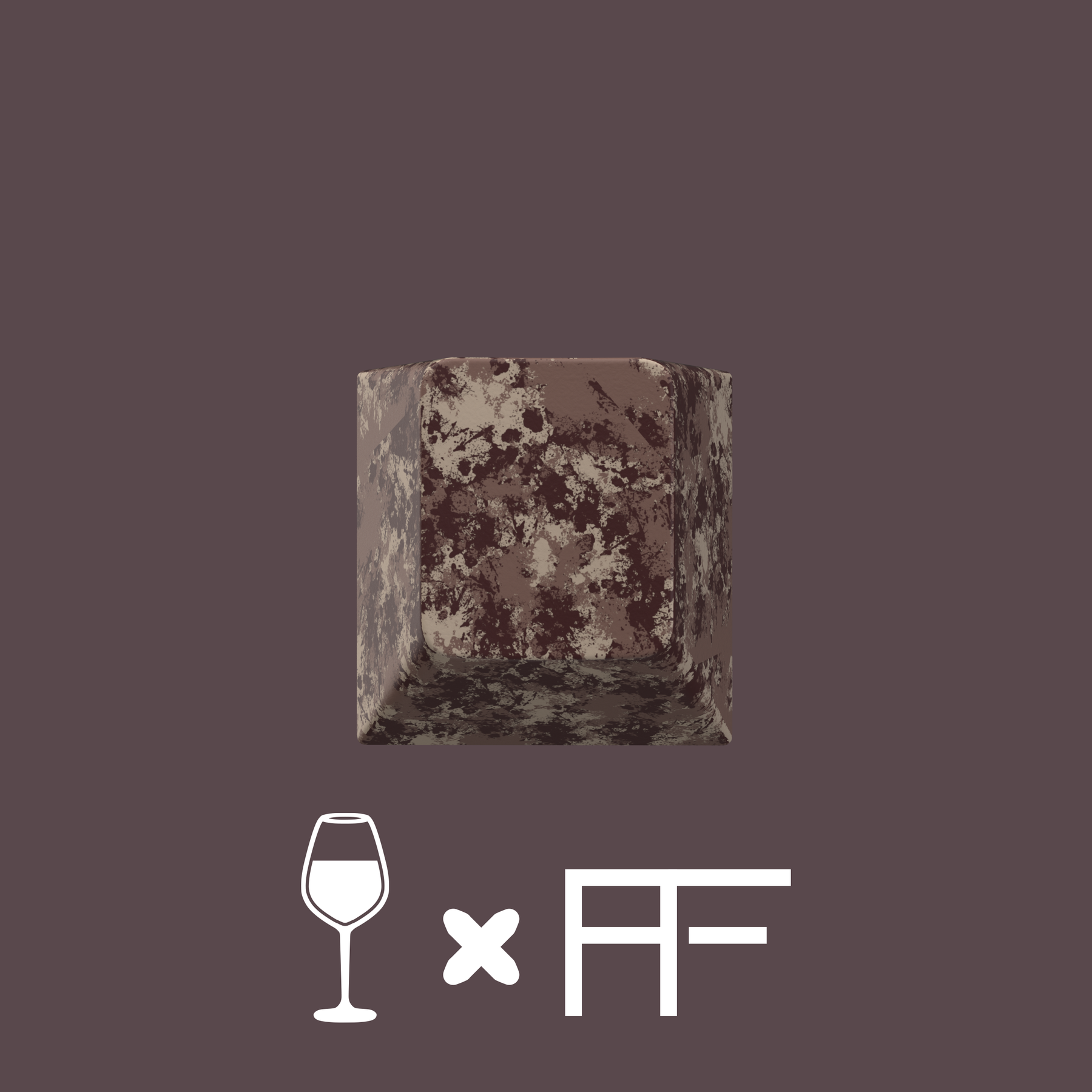 Asero x Bordeaux - Speckle ***SOLD OUT***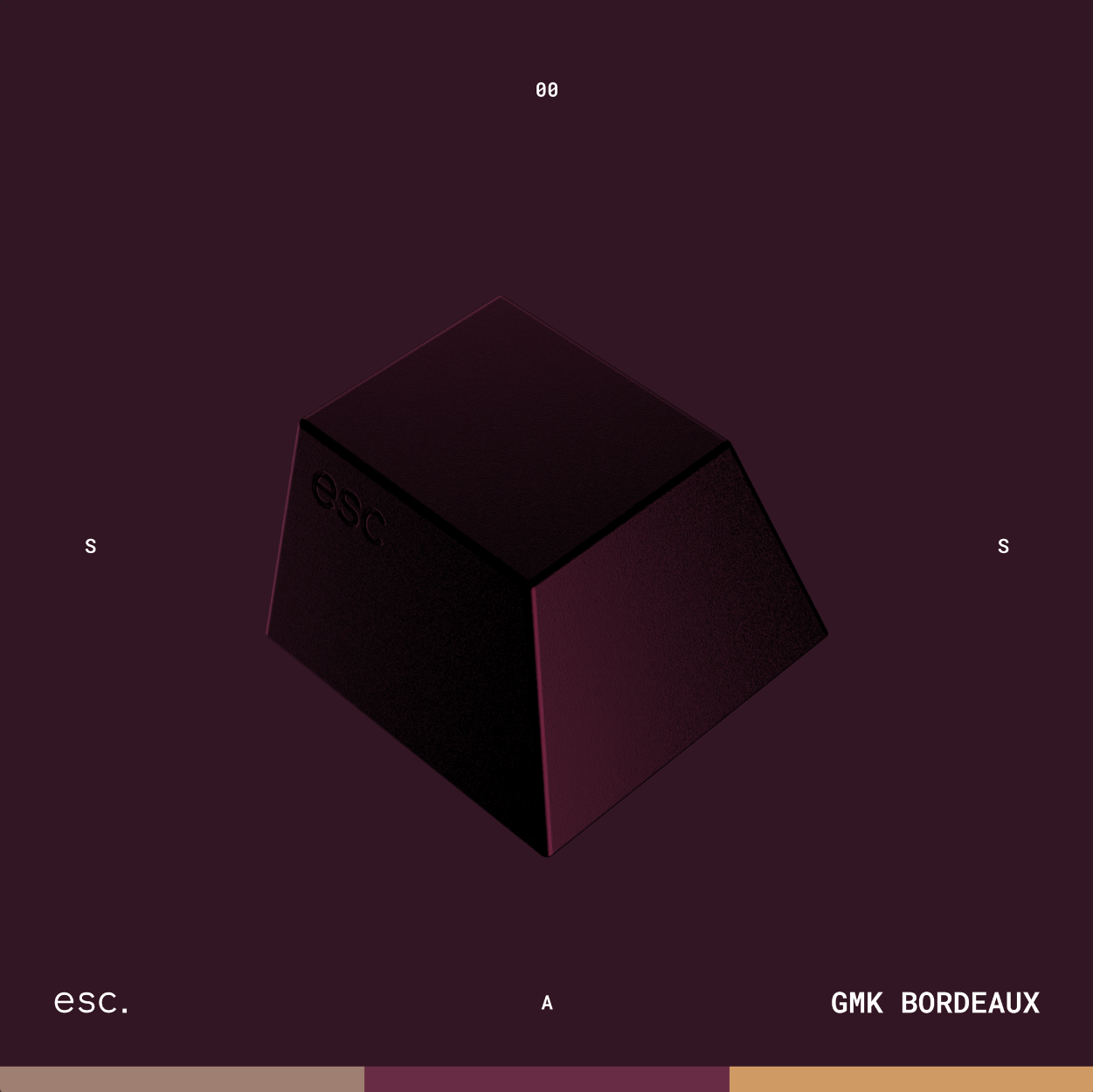 EscLab x Bordeaux - Aluminium ***SOLD OUT***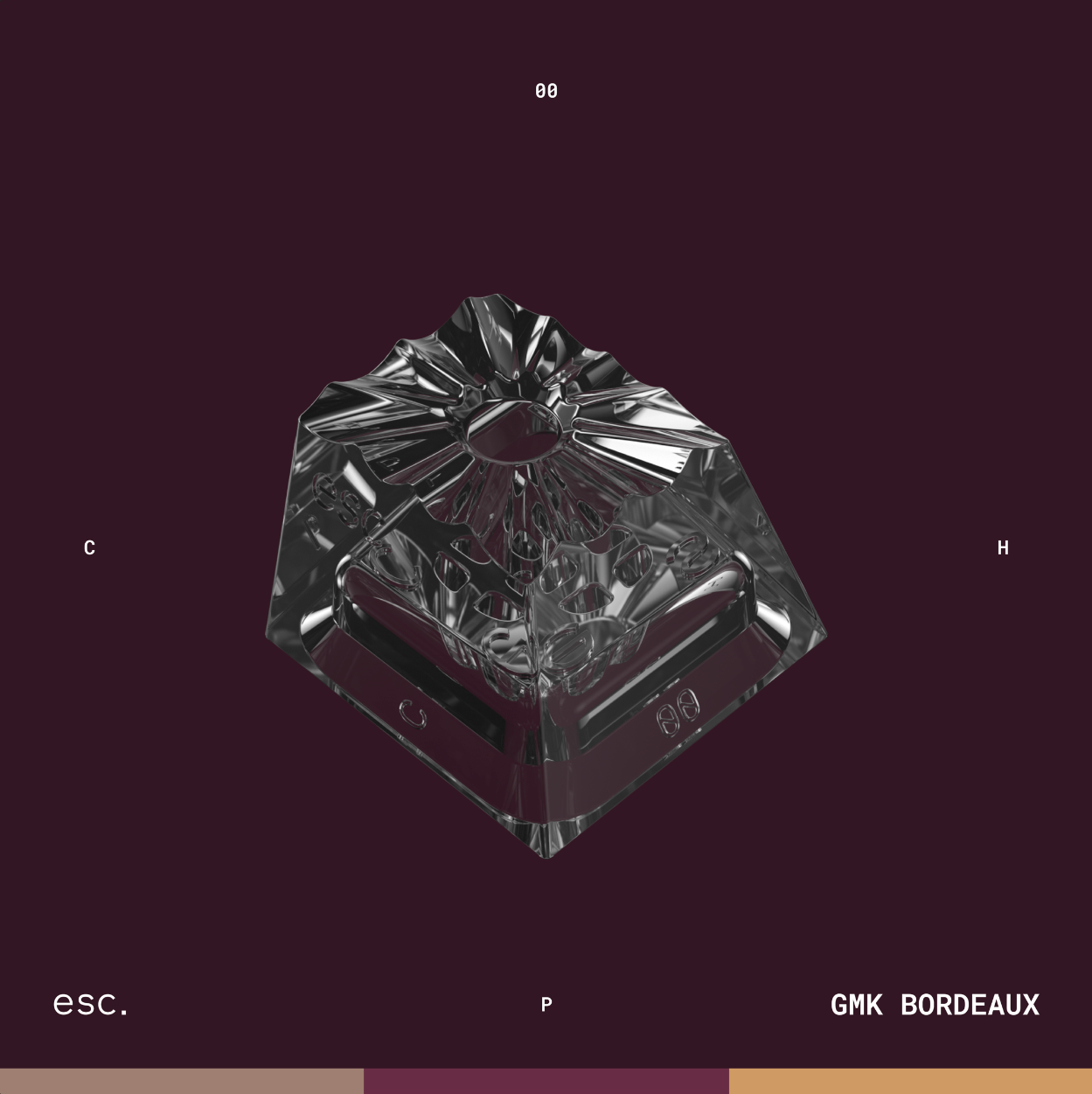 EscLab x Bordeaux - Acrylic ***SOLD OUT***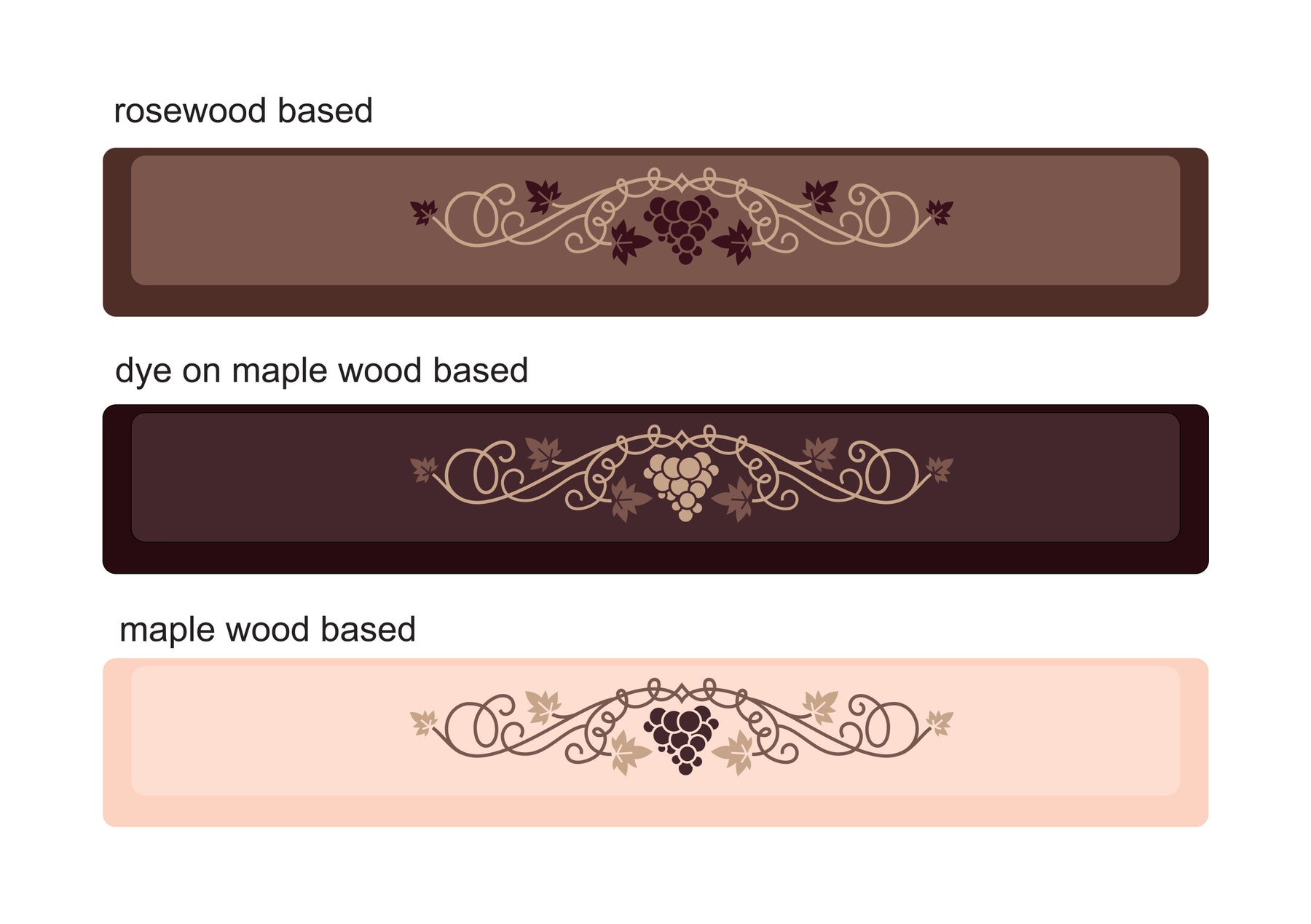 YVK Studio x Bordeaux - Rosewood (6.25u) ***SOLD OUT***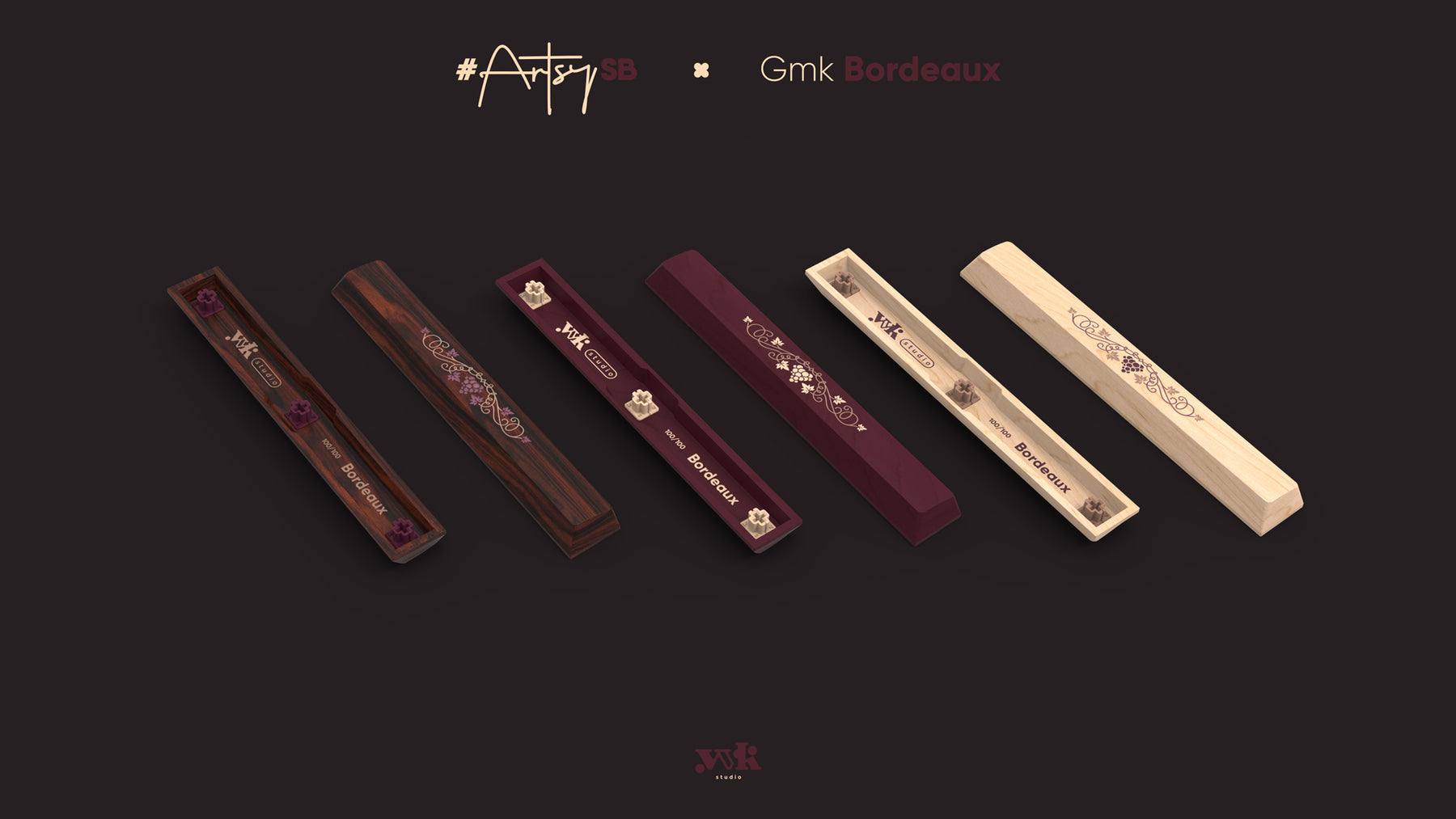 [Pre-Order] GMK Bordeaux
Pre-Order
GMK Bordeaux:
Novelties Kit
ESTIMATED SHIPPING - Q4 2023
Welcome to Wine Country

Much of the color palette was inspired by the cream and light brown brickwork shown throughout "Old Town" Bordeaux's architectural work (Port Cailhau, Place de la Bourse, La Grosse Cloche, etc.), as well as the gravel/clay soils that the vineyards use to cultivate the grape varieties there. Kevster, the designer of this wonderful set, also wanted to include a deep red color to represent the Cabernet Merlot blended wine selections that the region is most famous for producing.

This classy little number will look ideal on a more subtle board - dark greys, black or even a blood red may be the perfect match!
Details
Double-shot ABS
Cherry Profile
Designed by Kevster


Timeline

GB End - 30 June
Estimate Shipping - Q4 2023
Not in Australia?