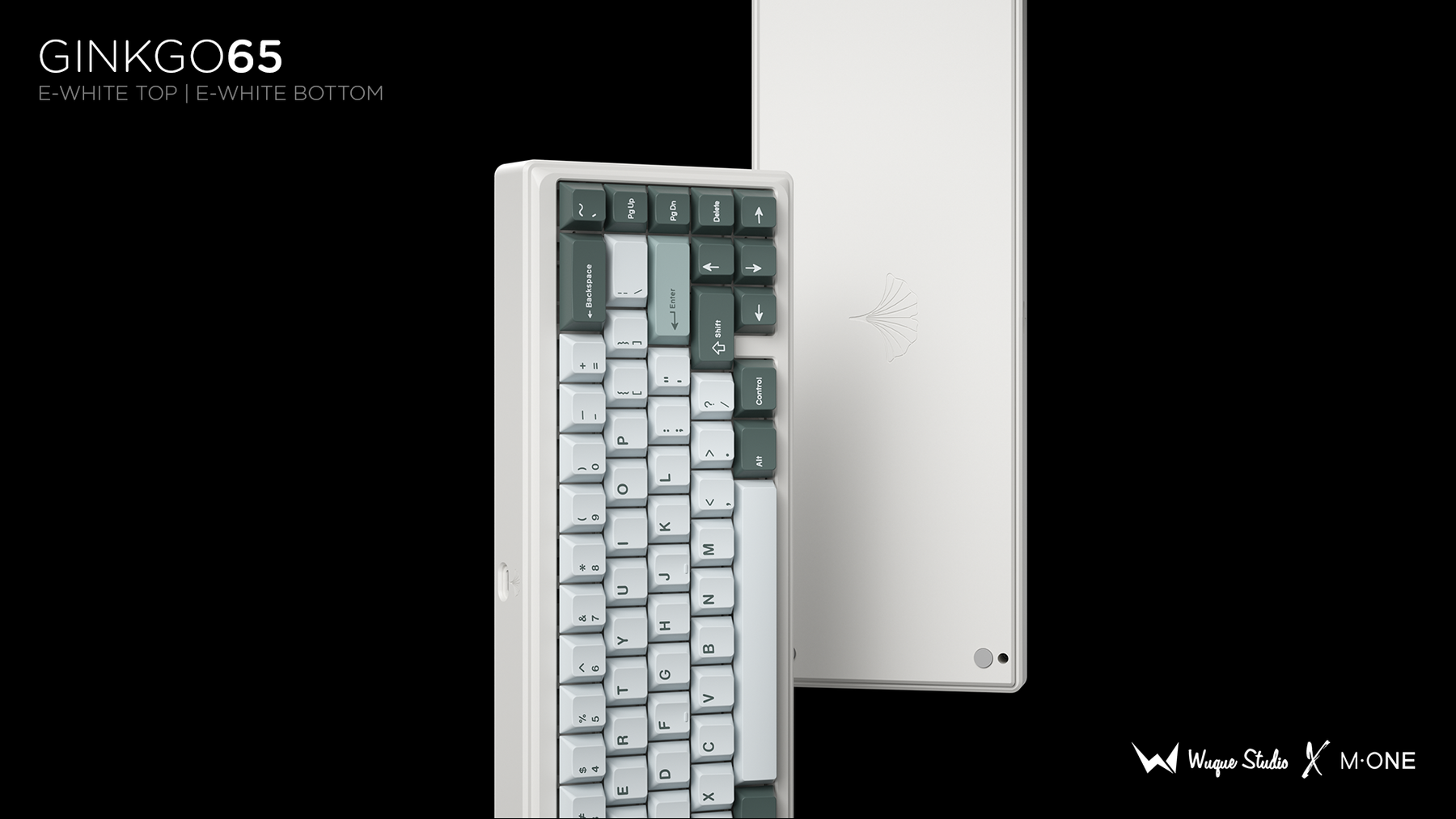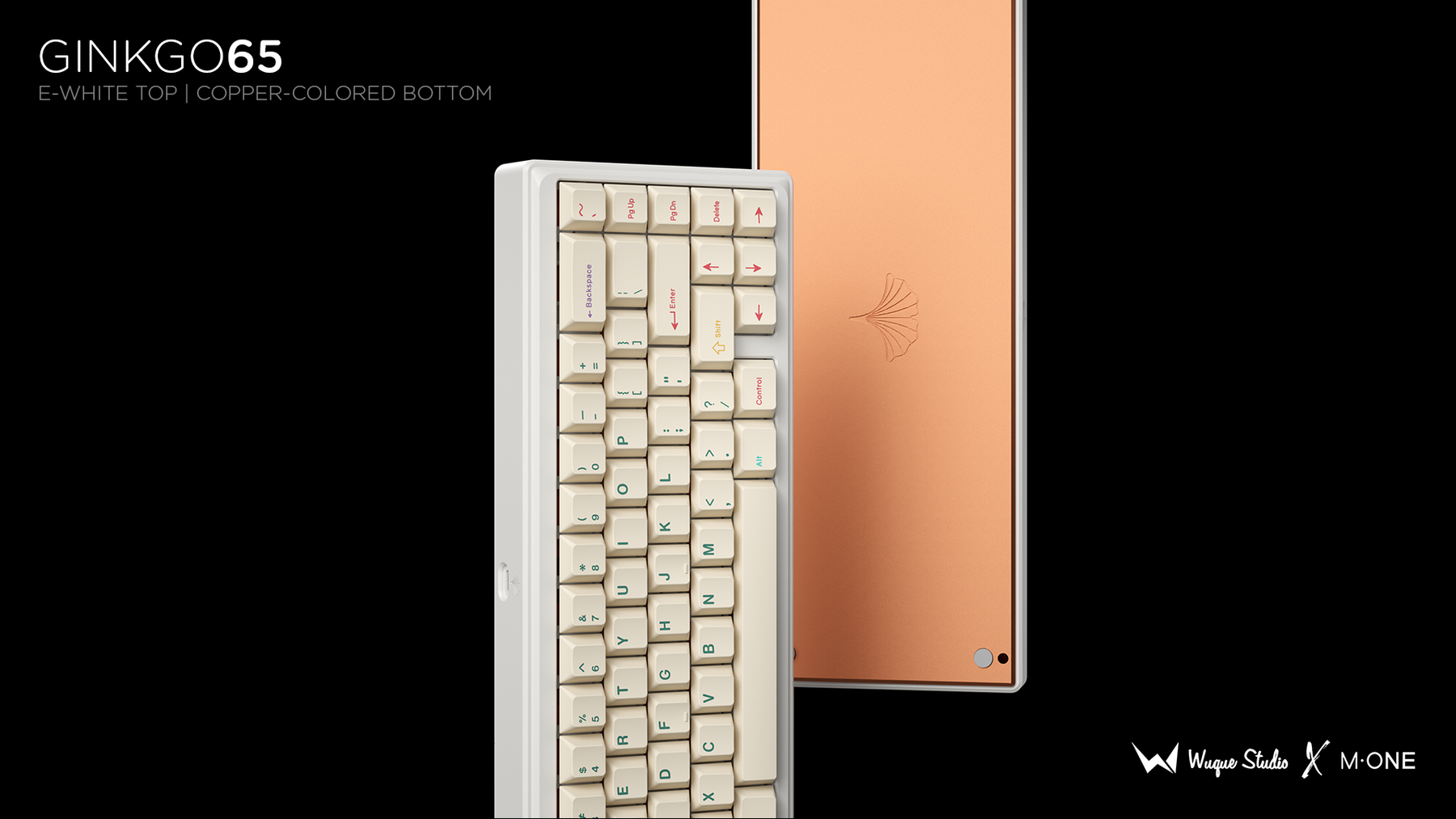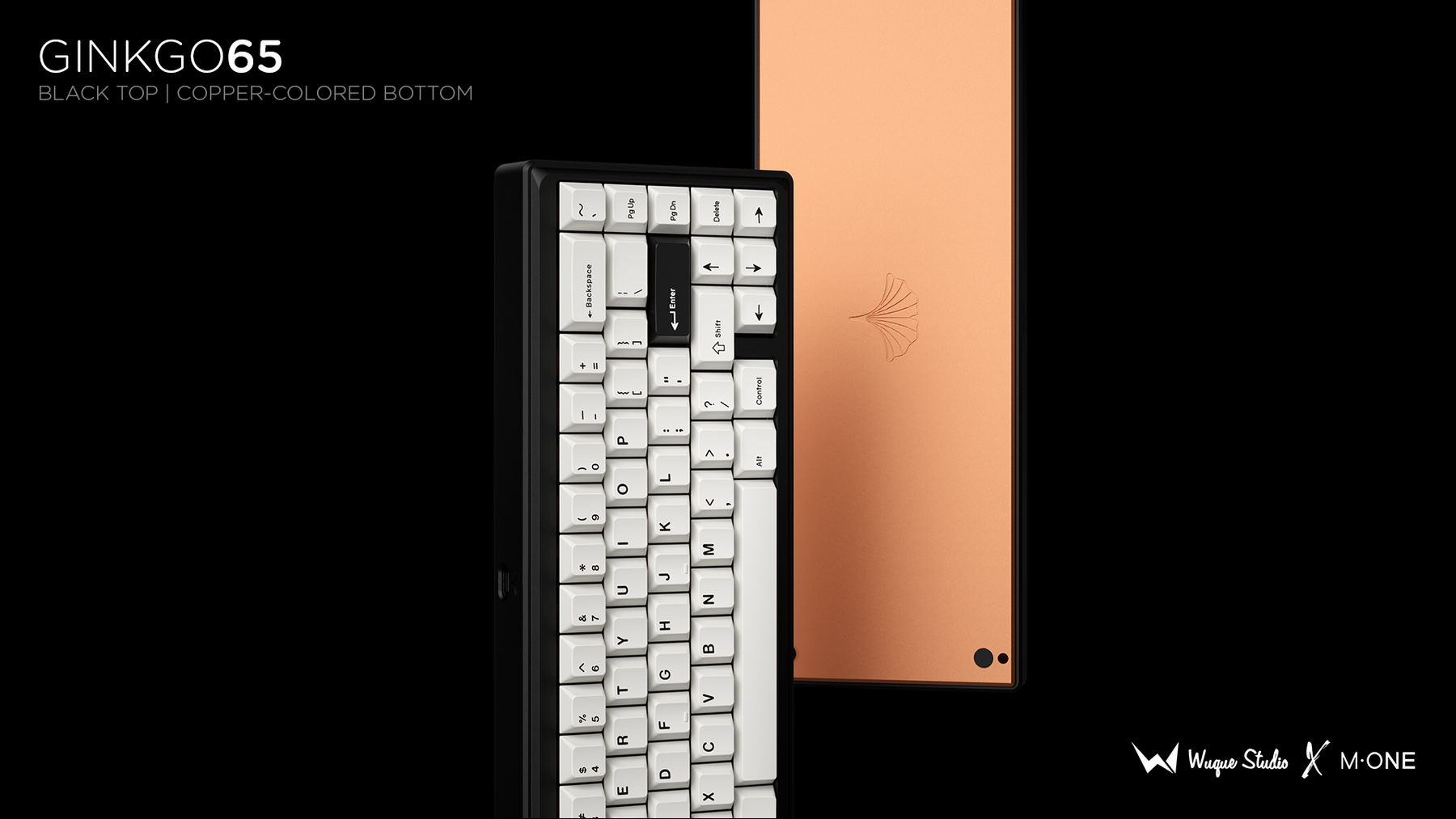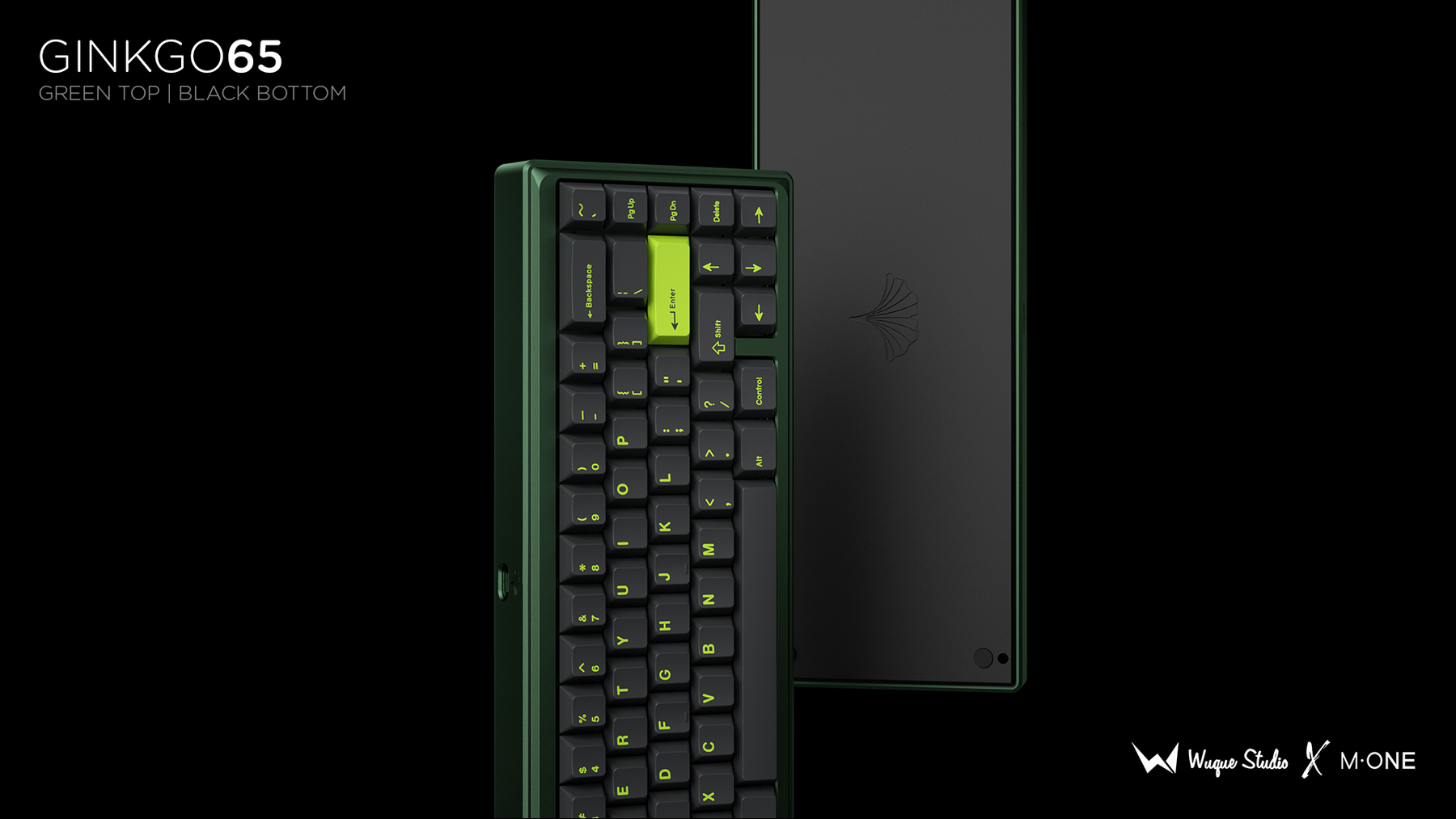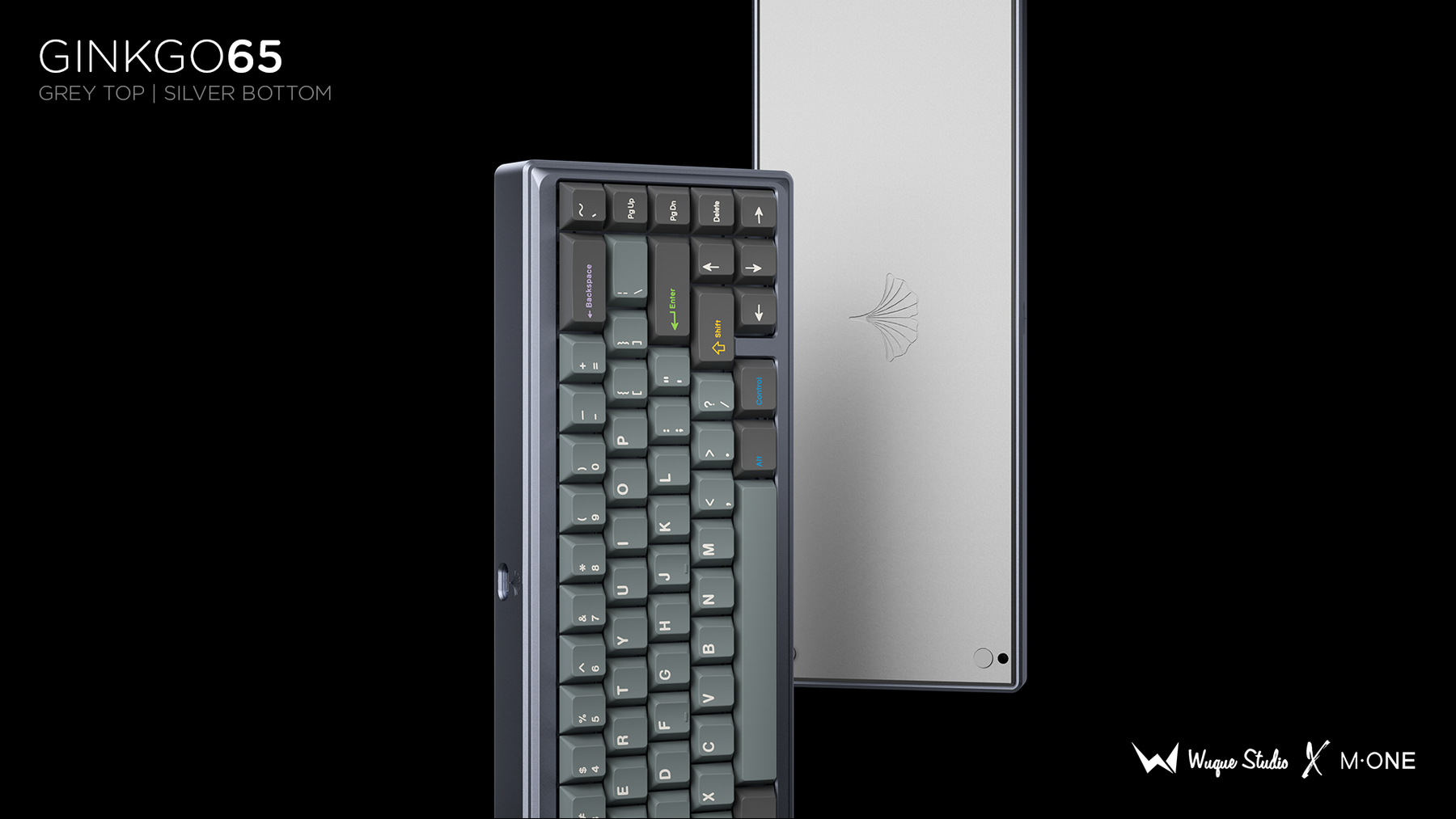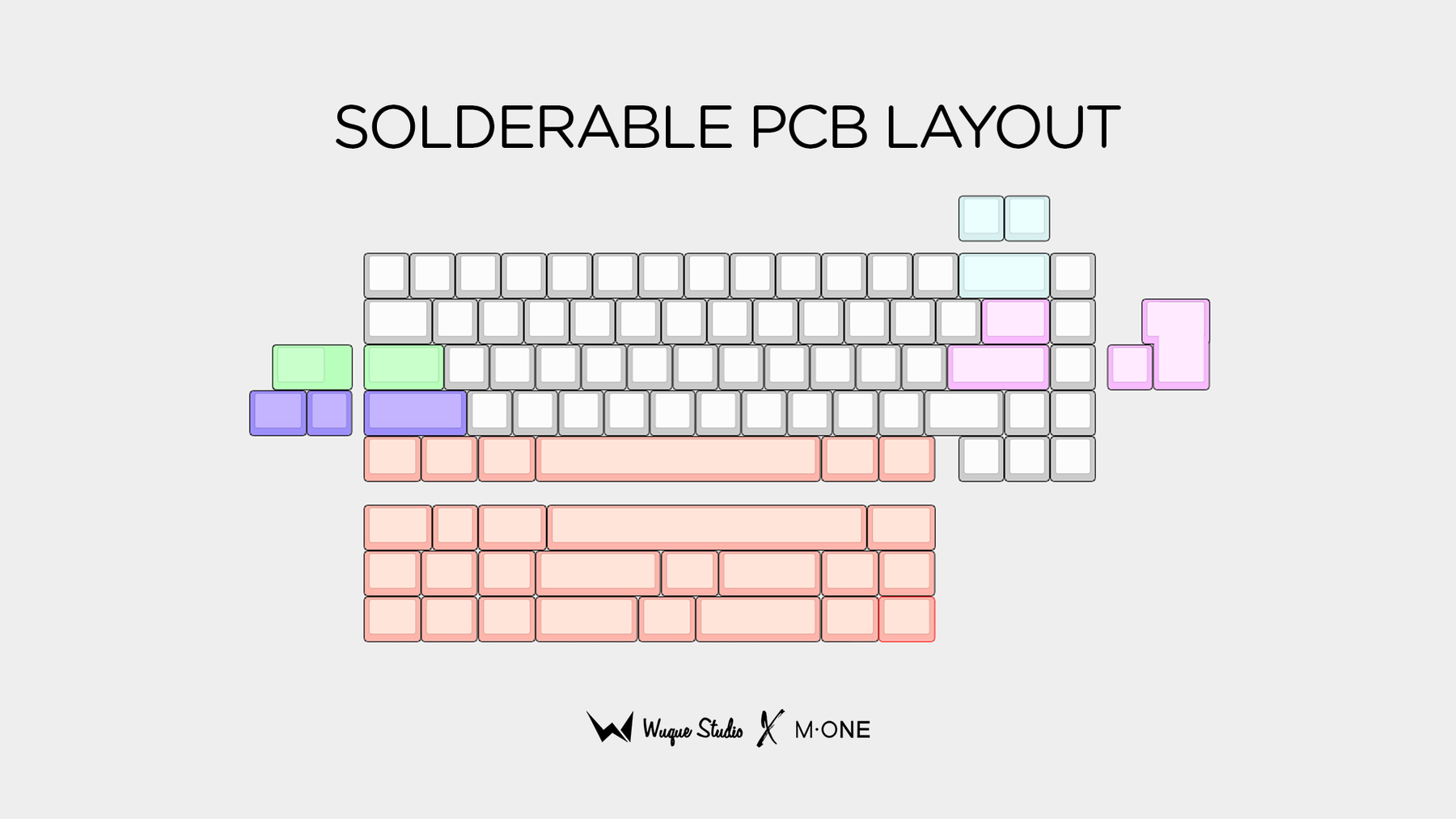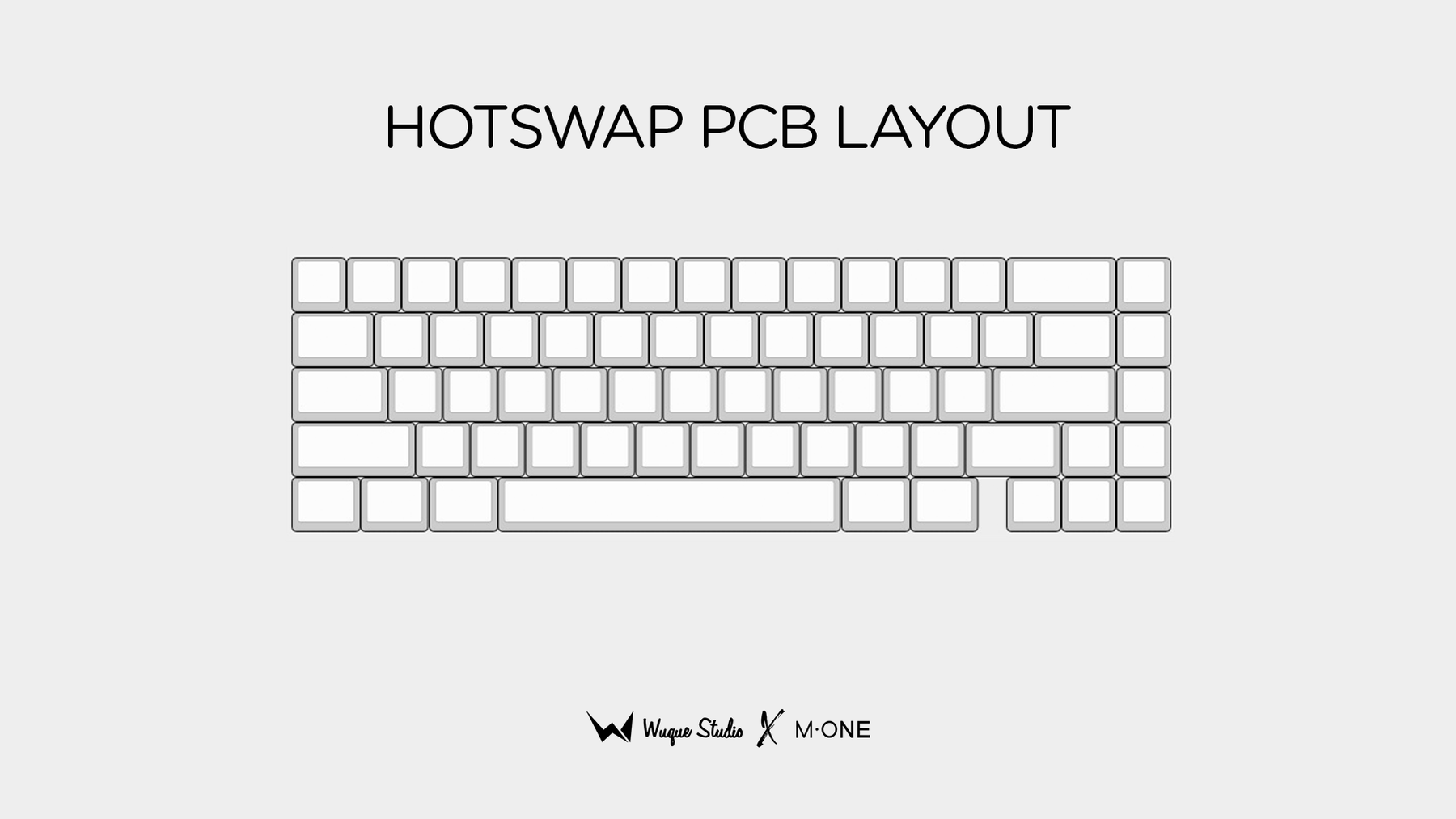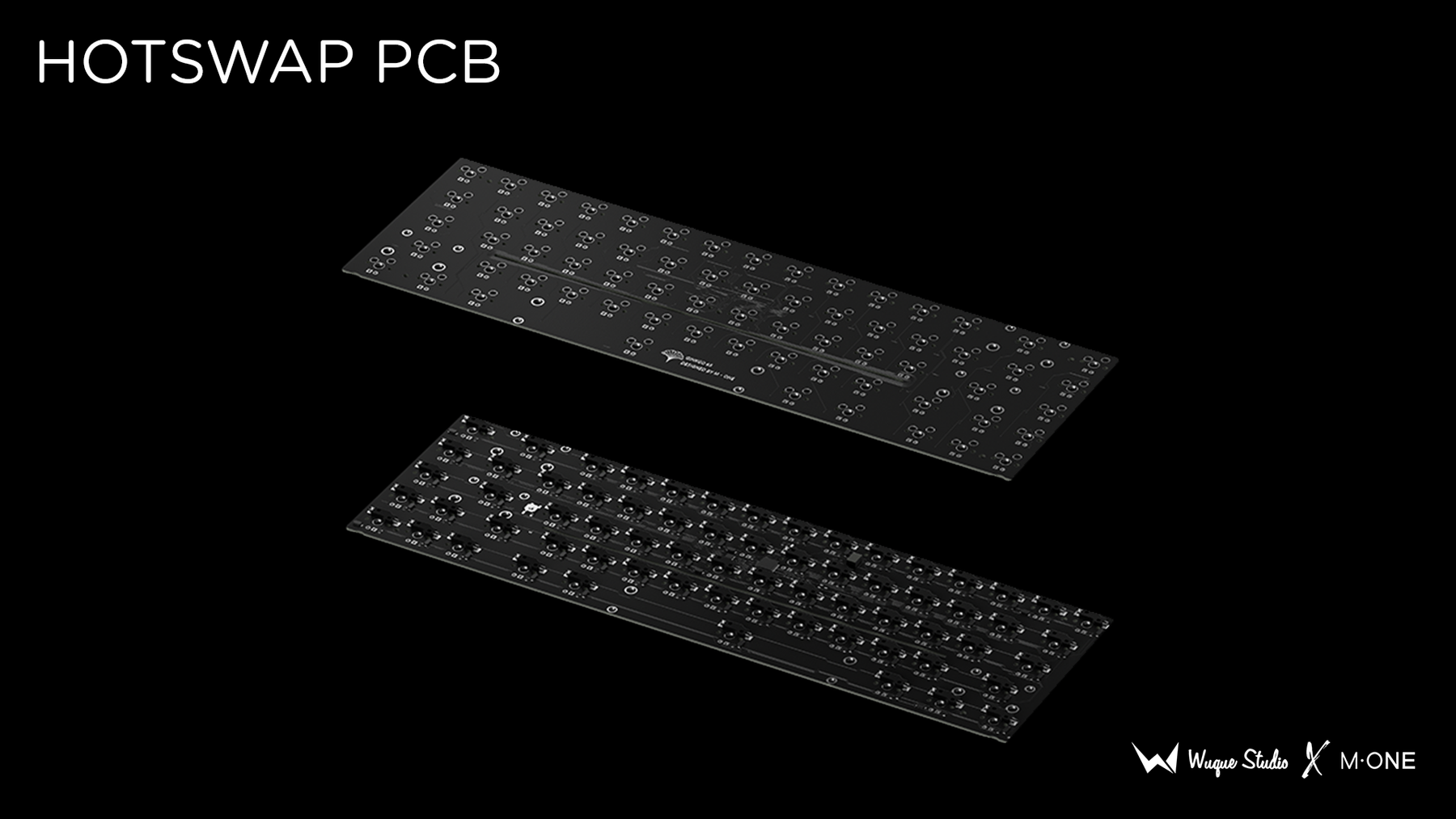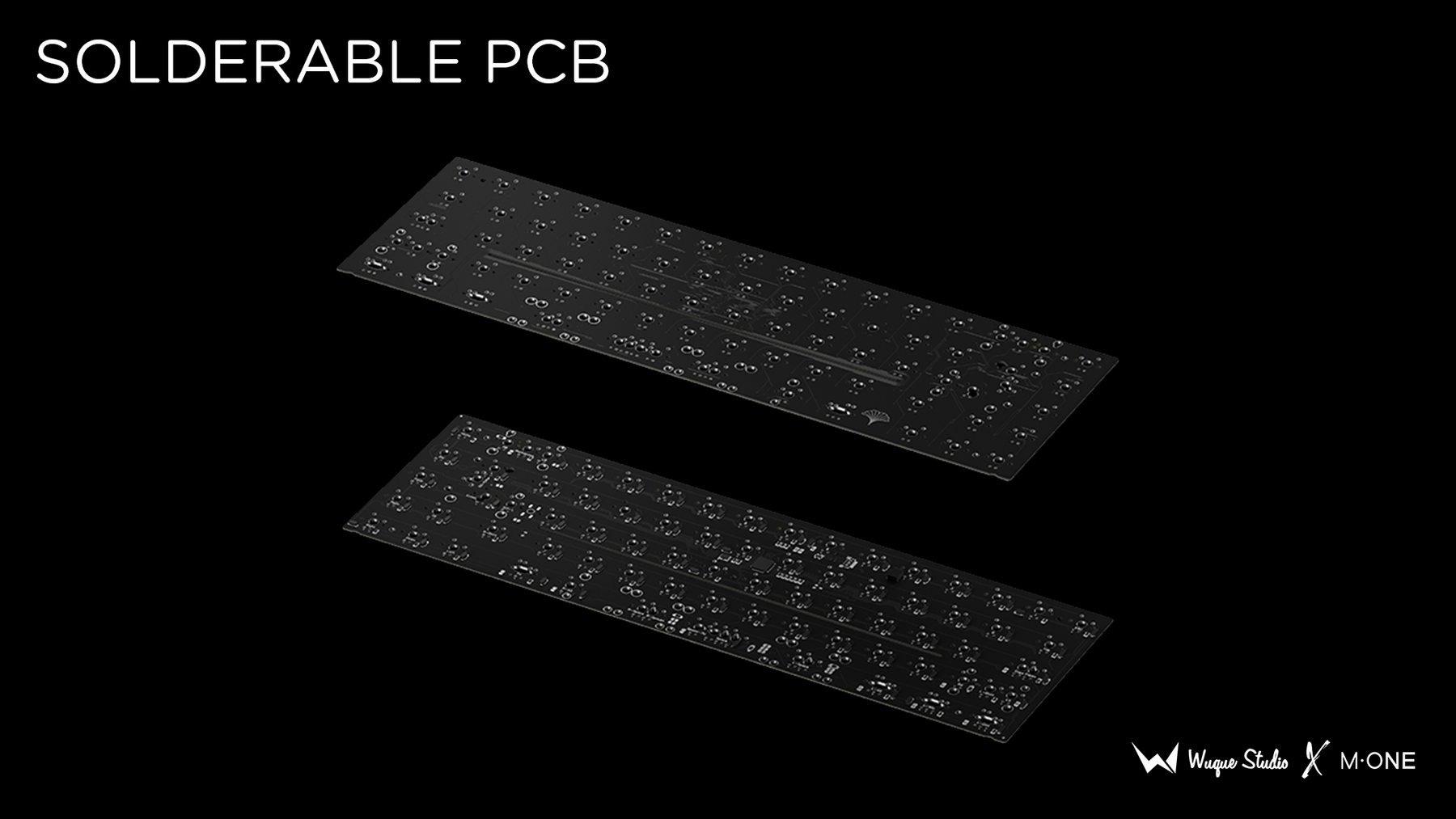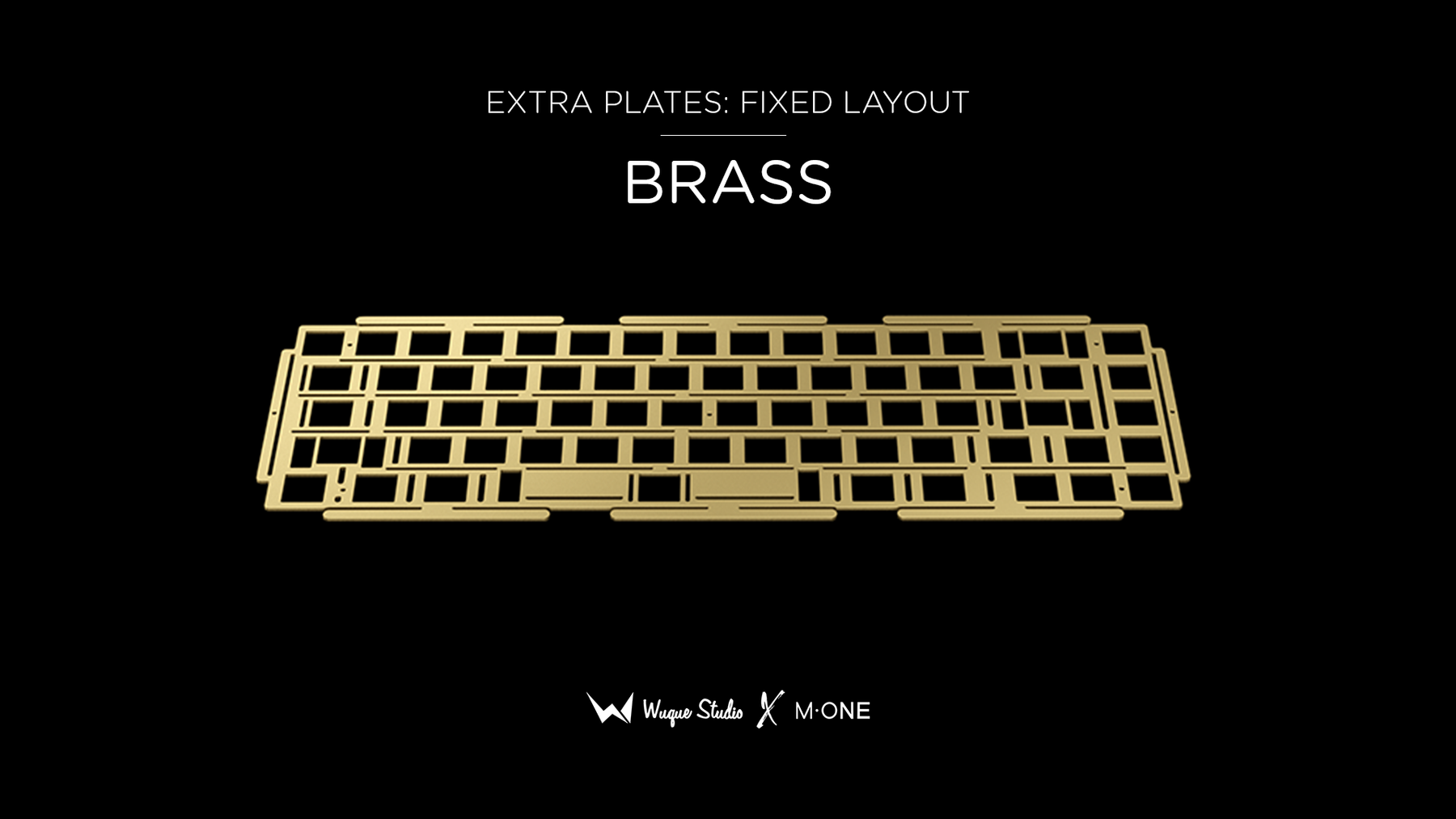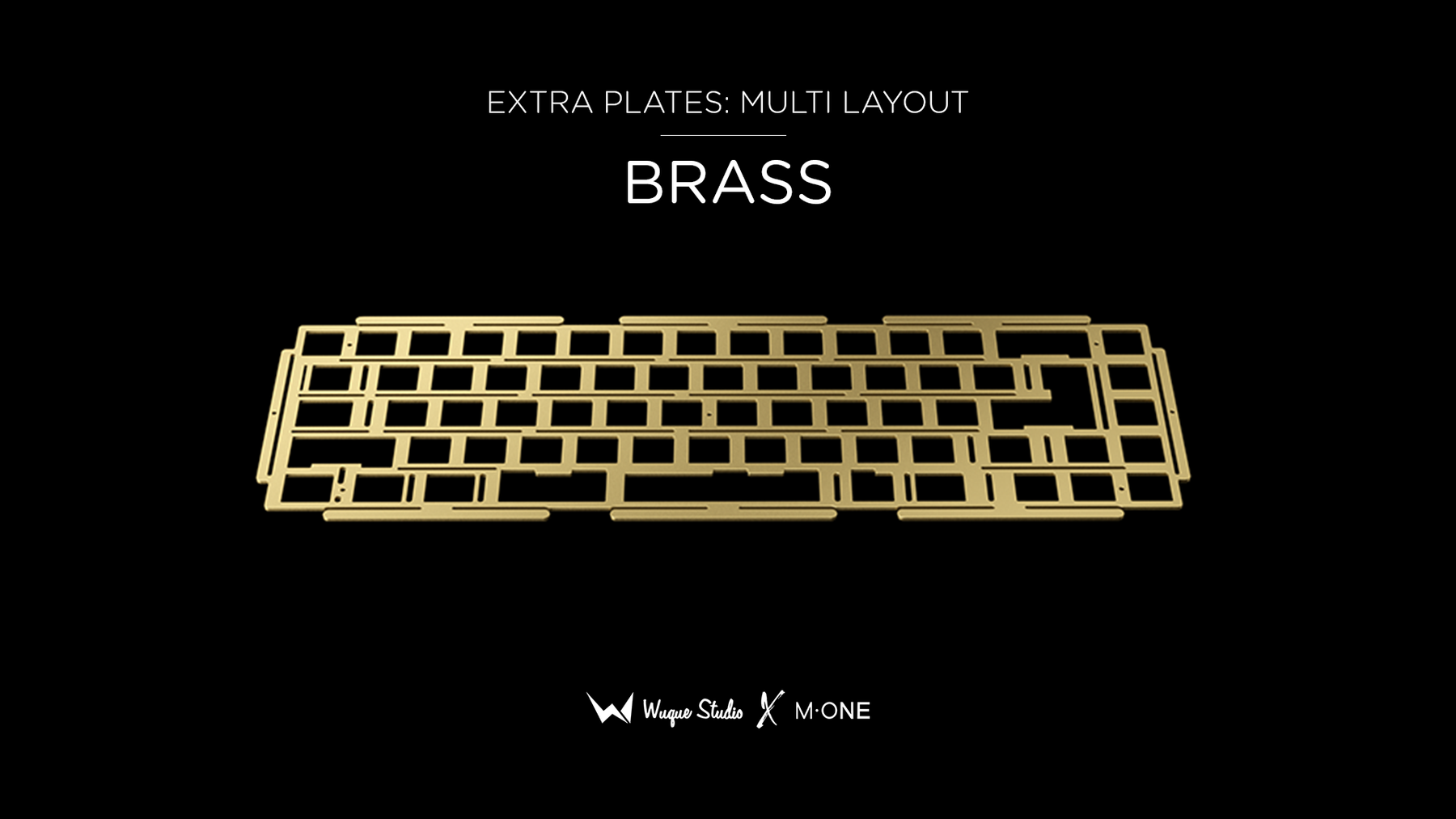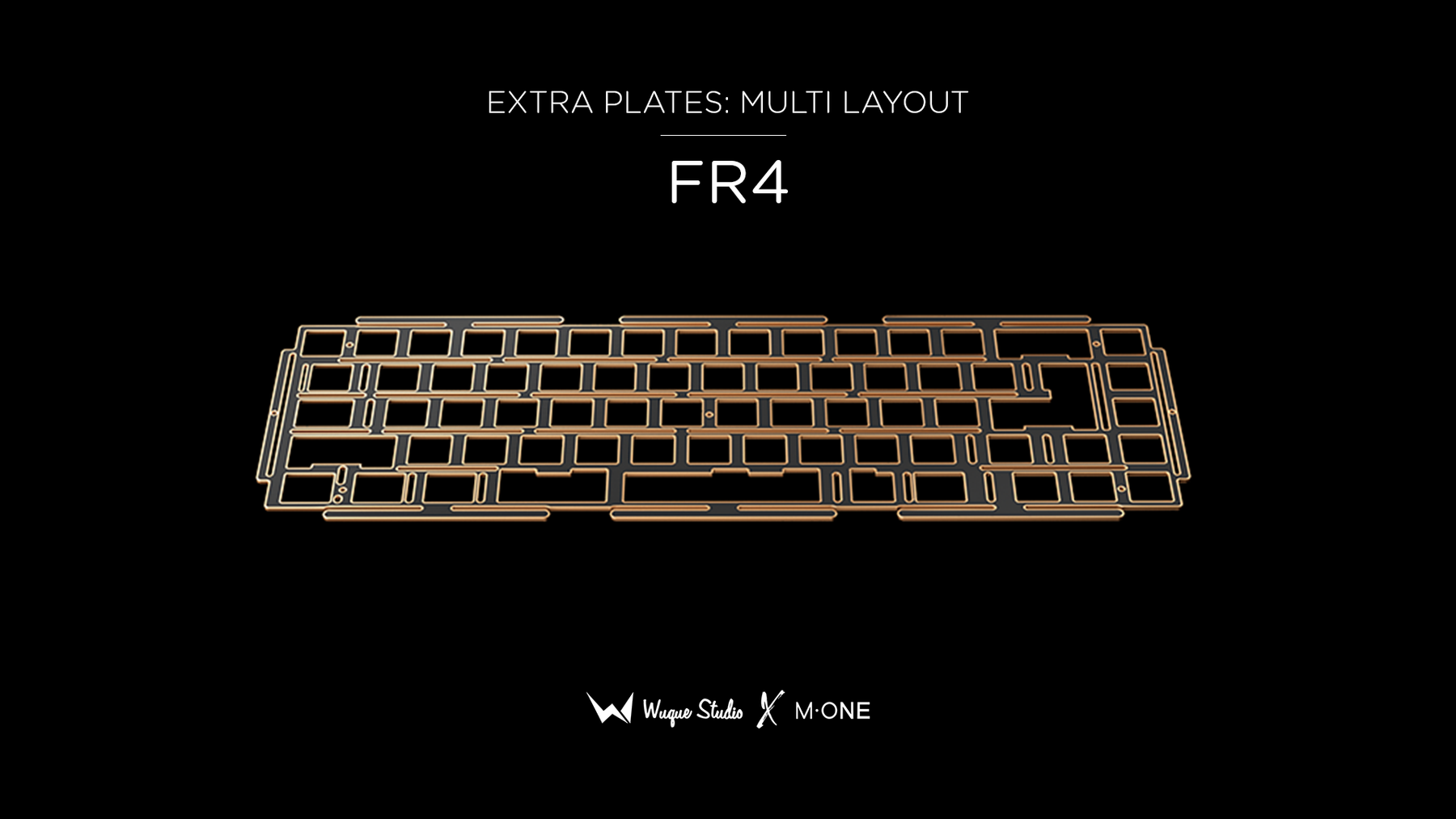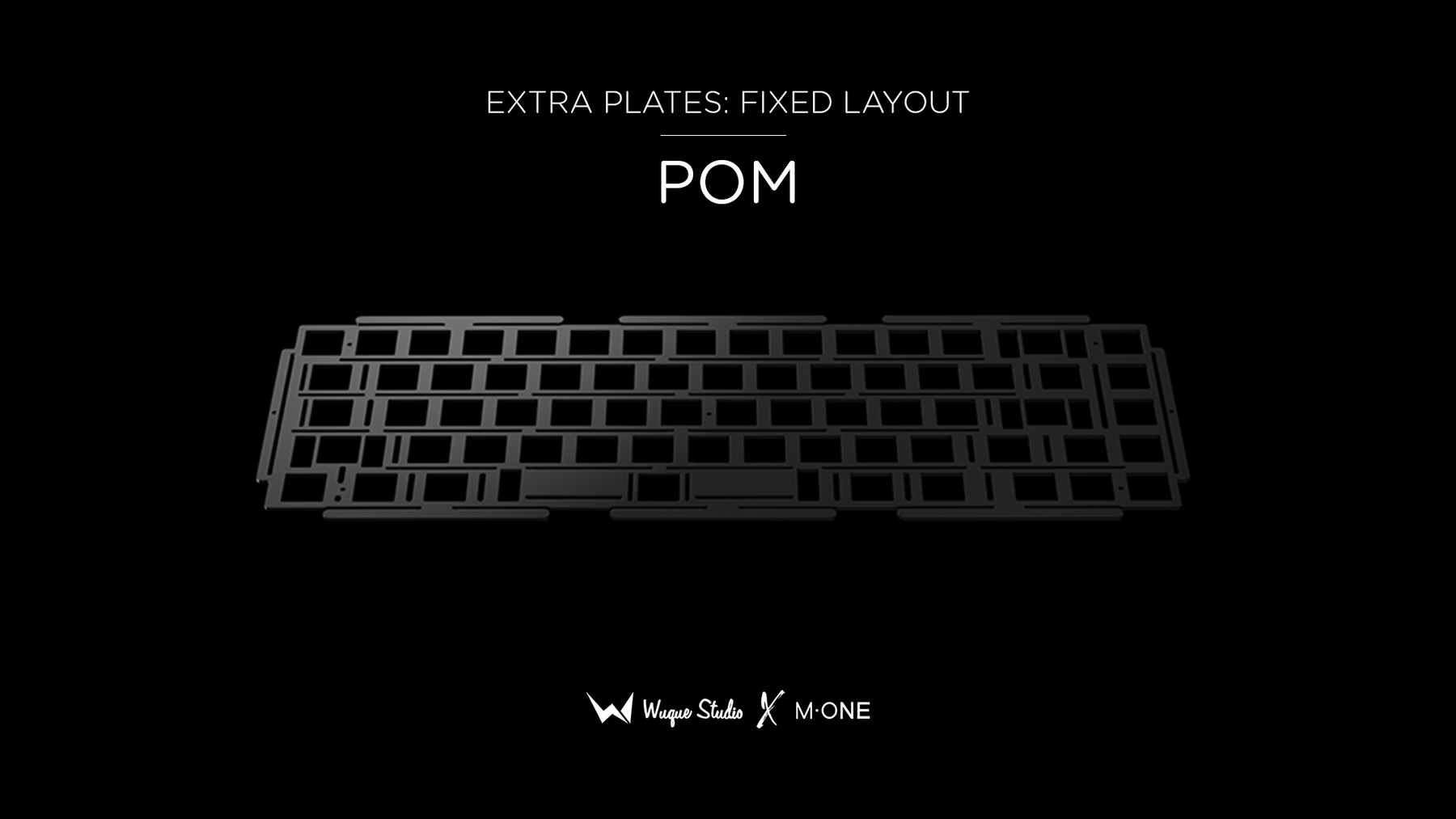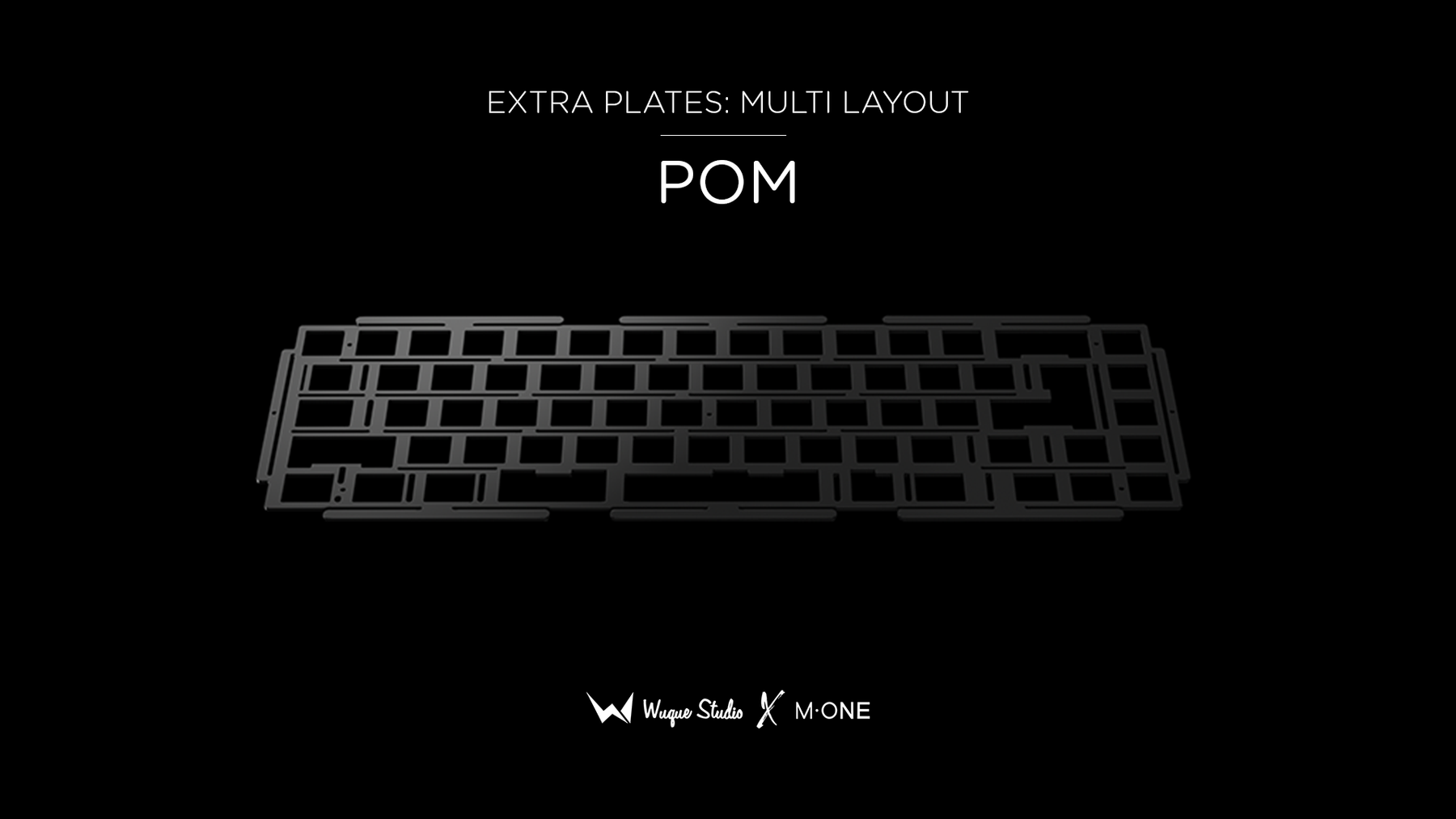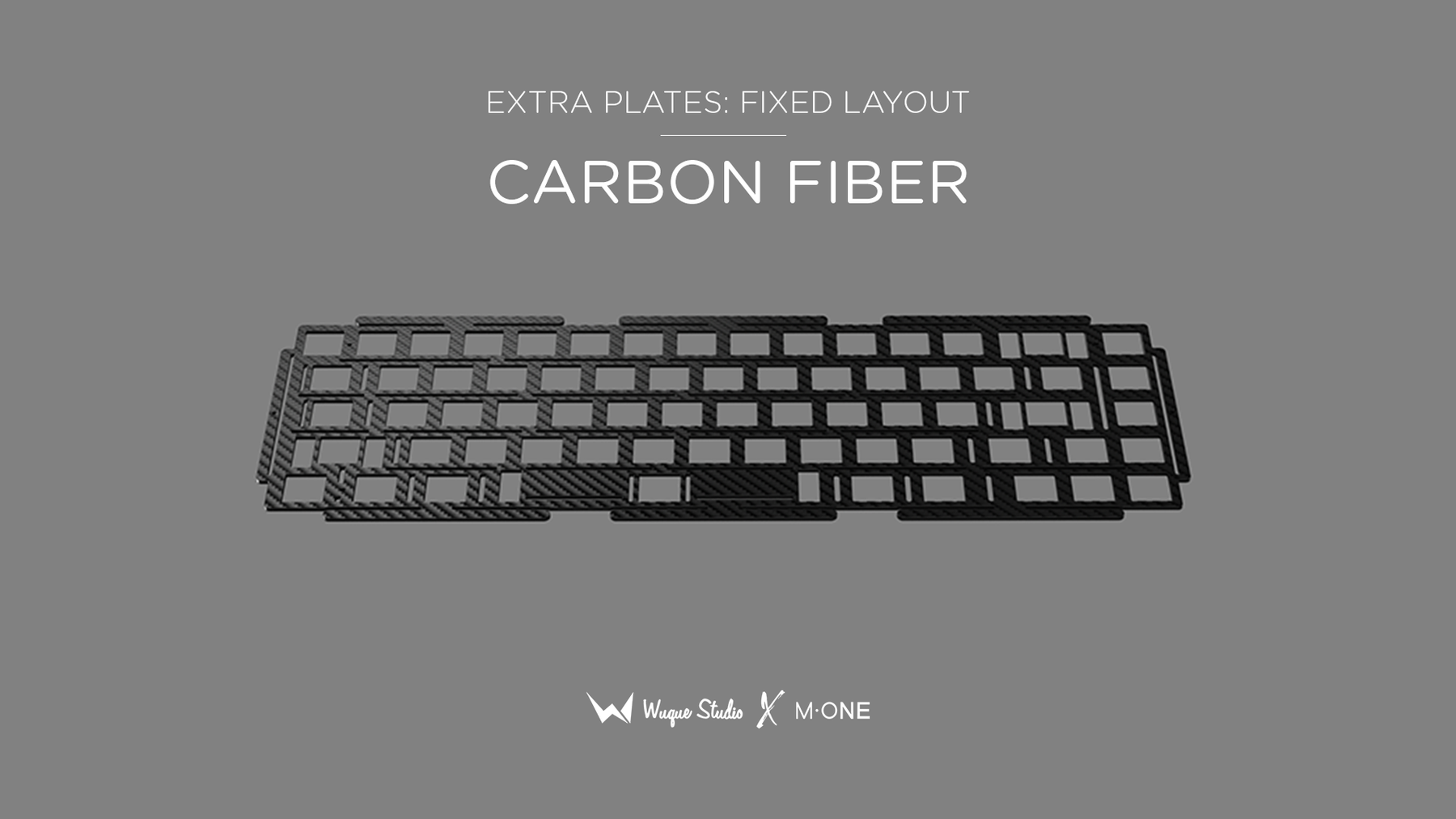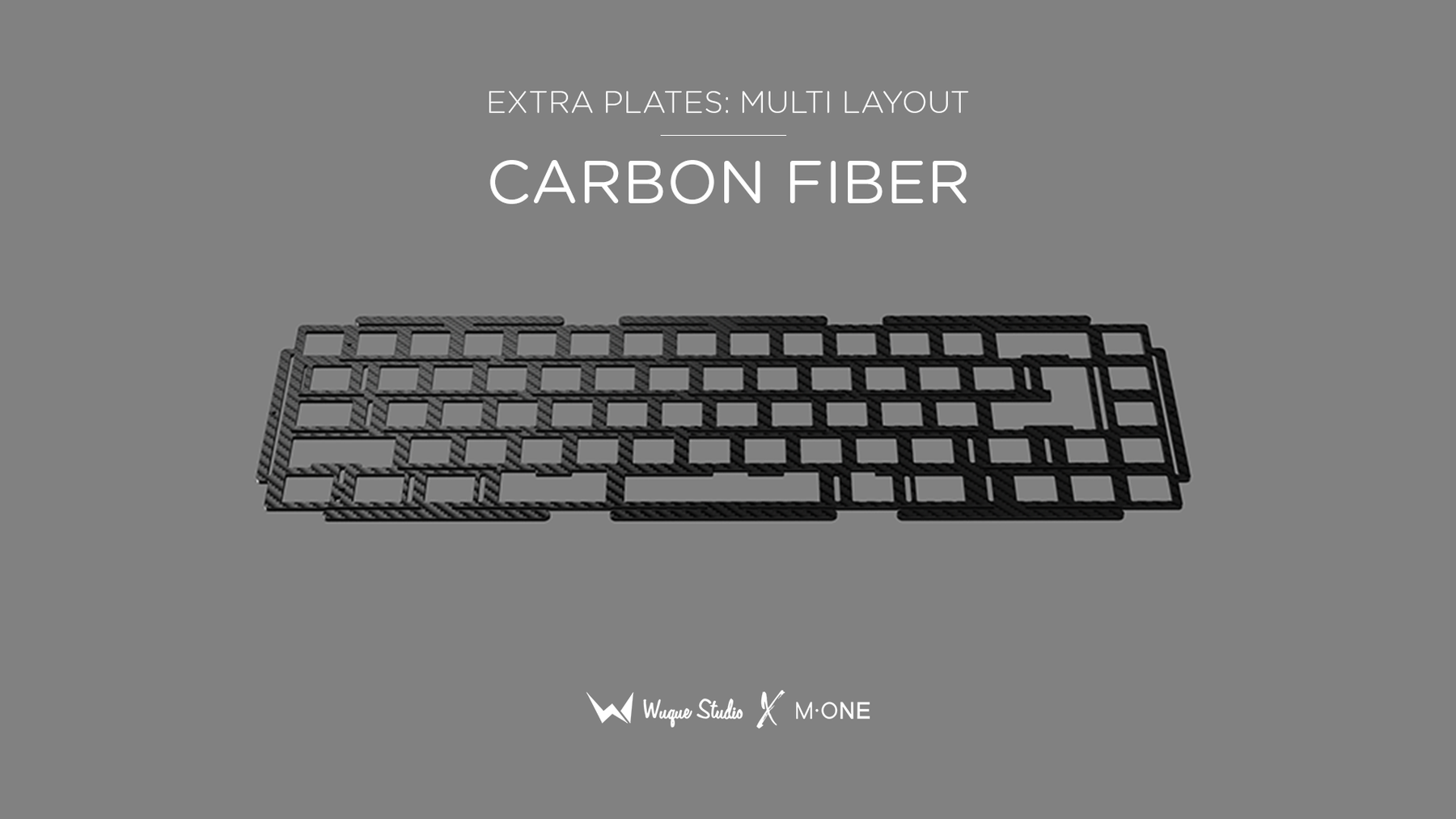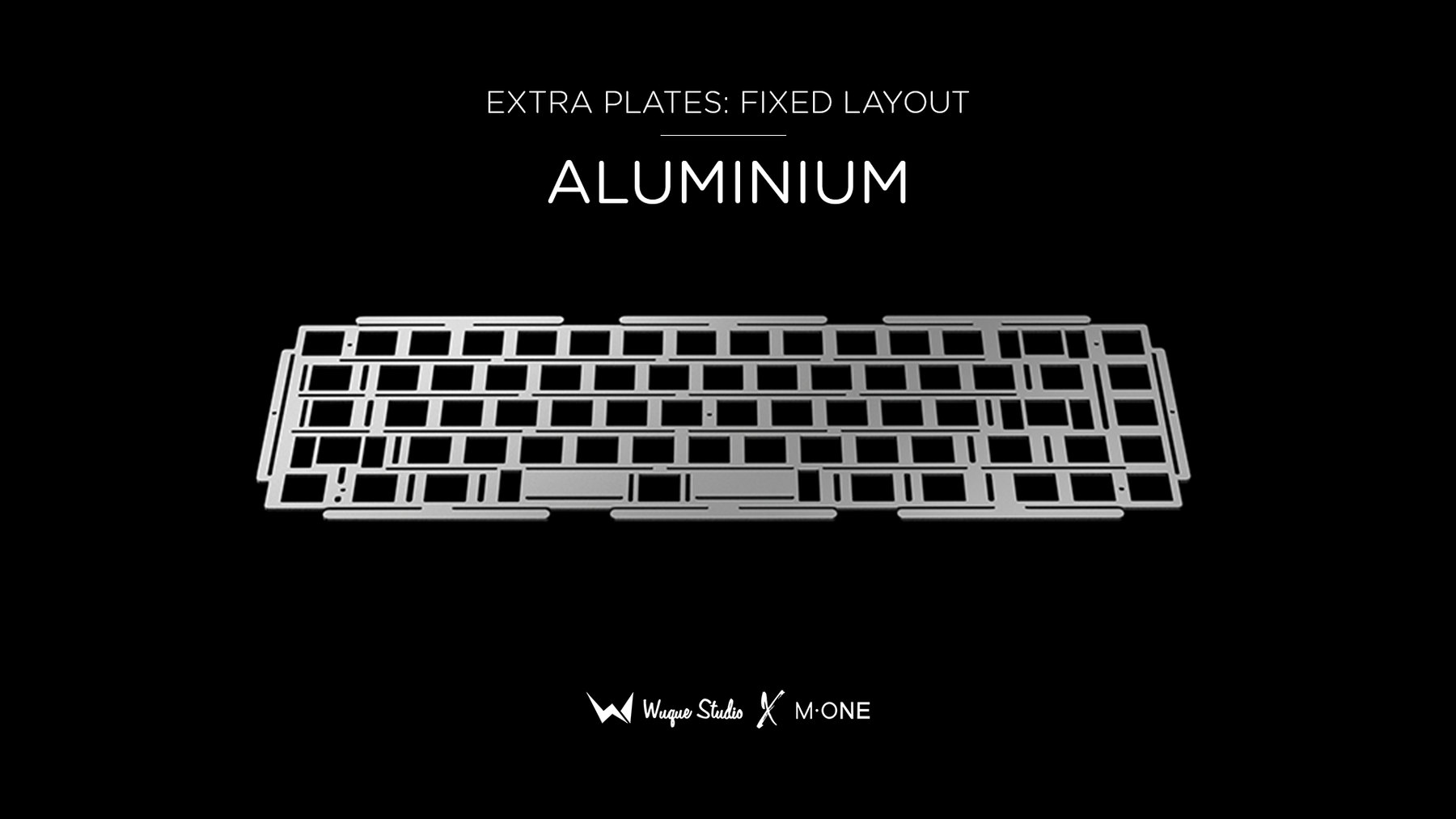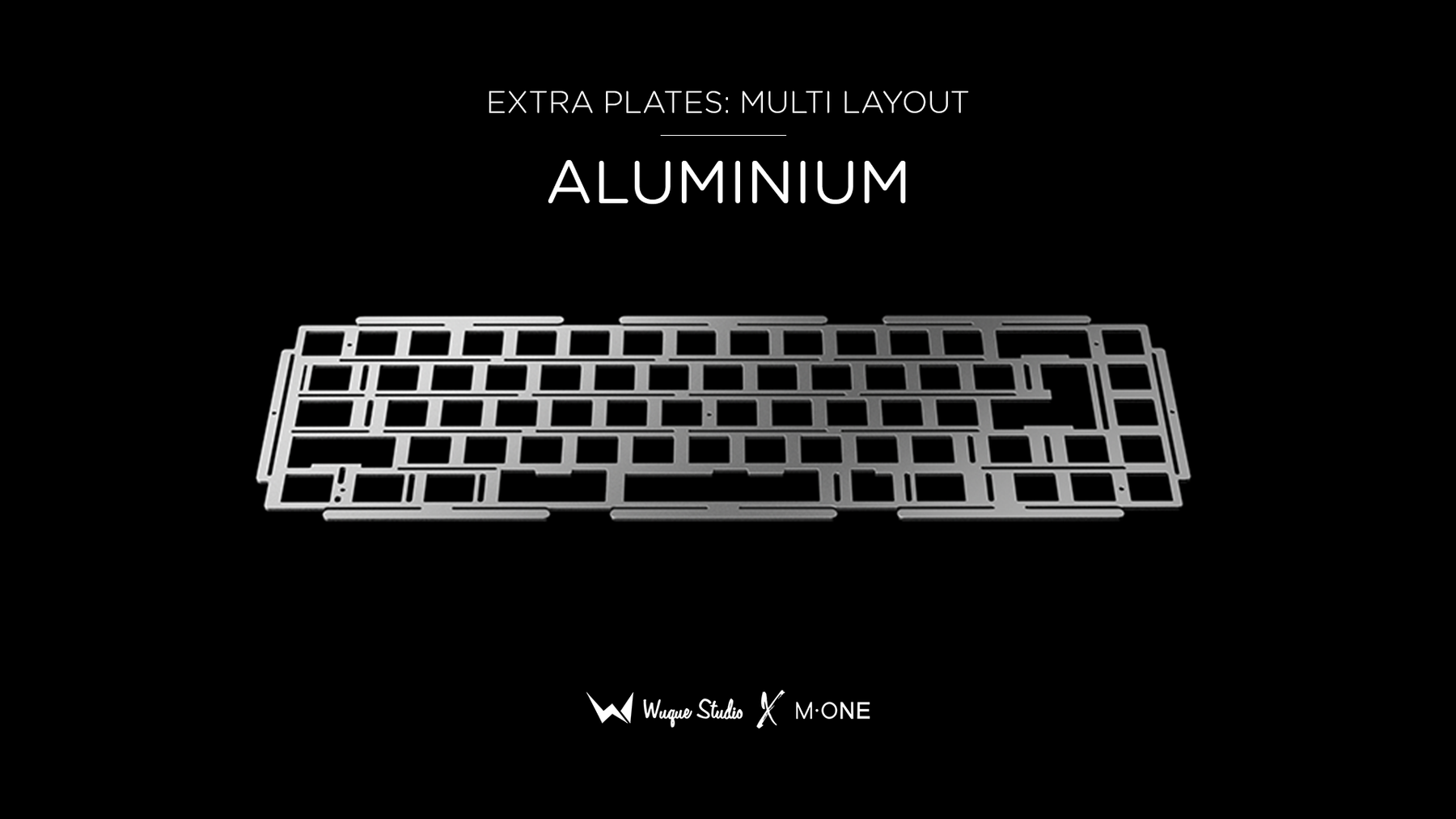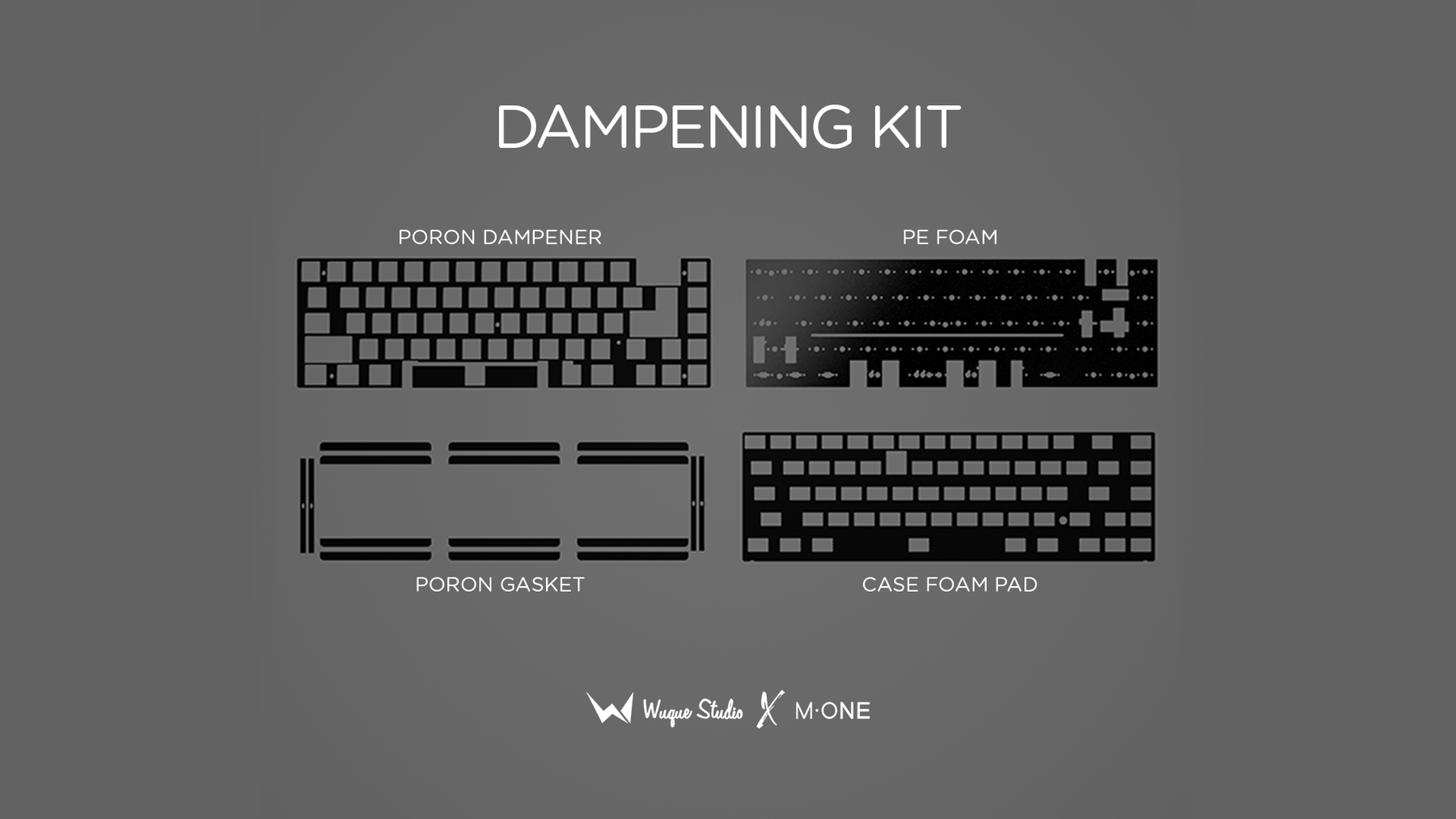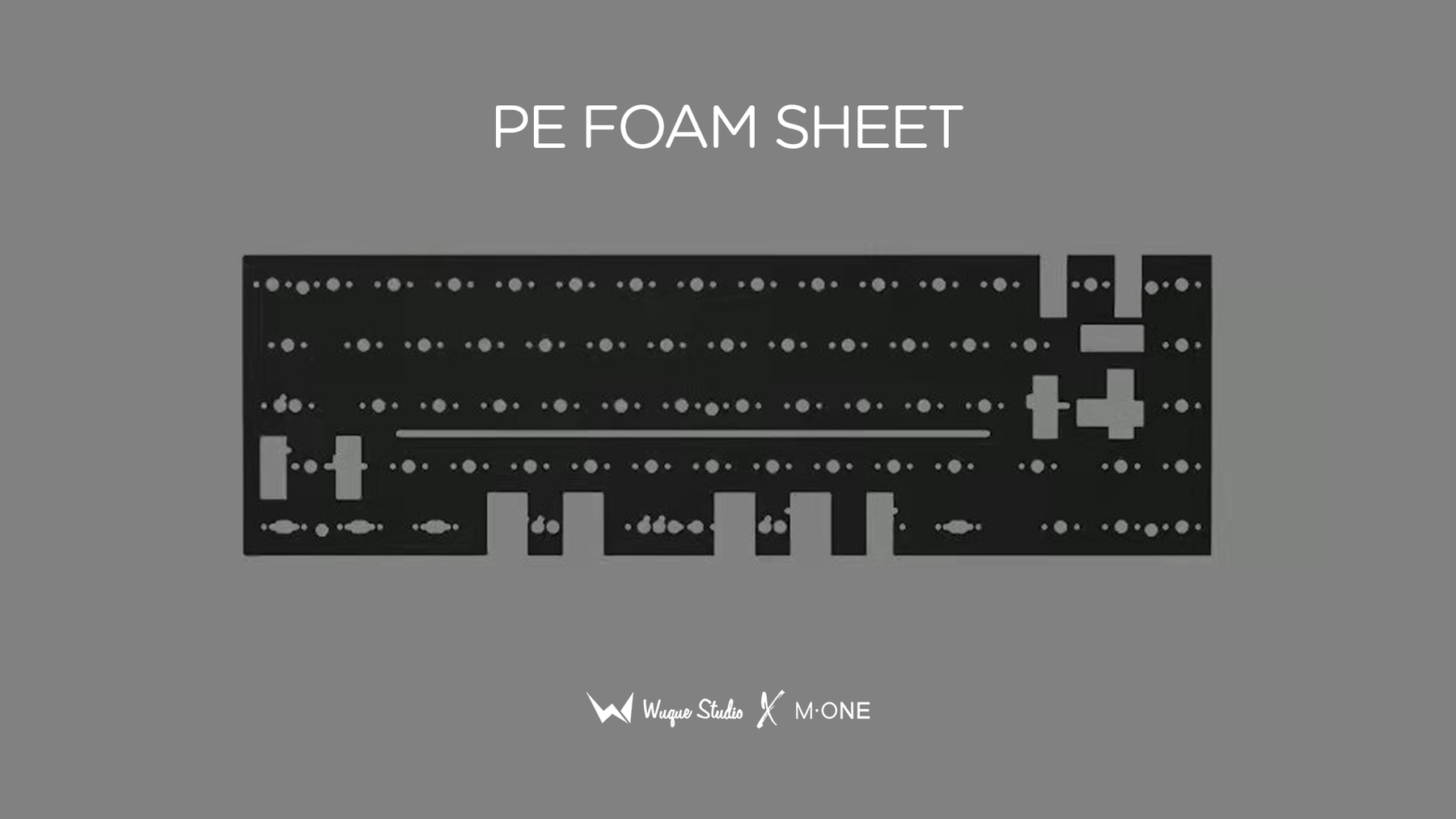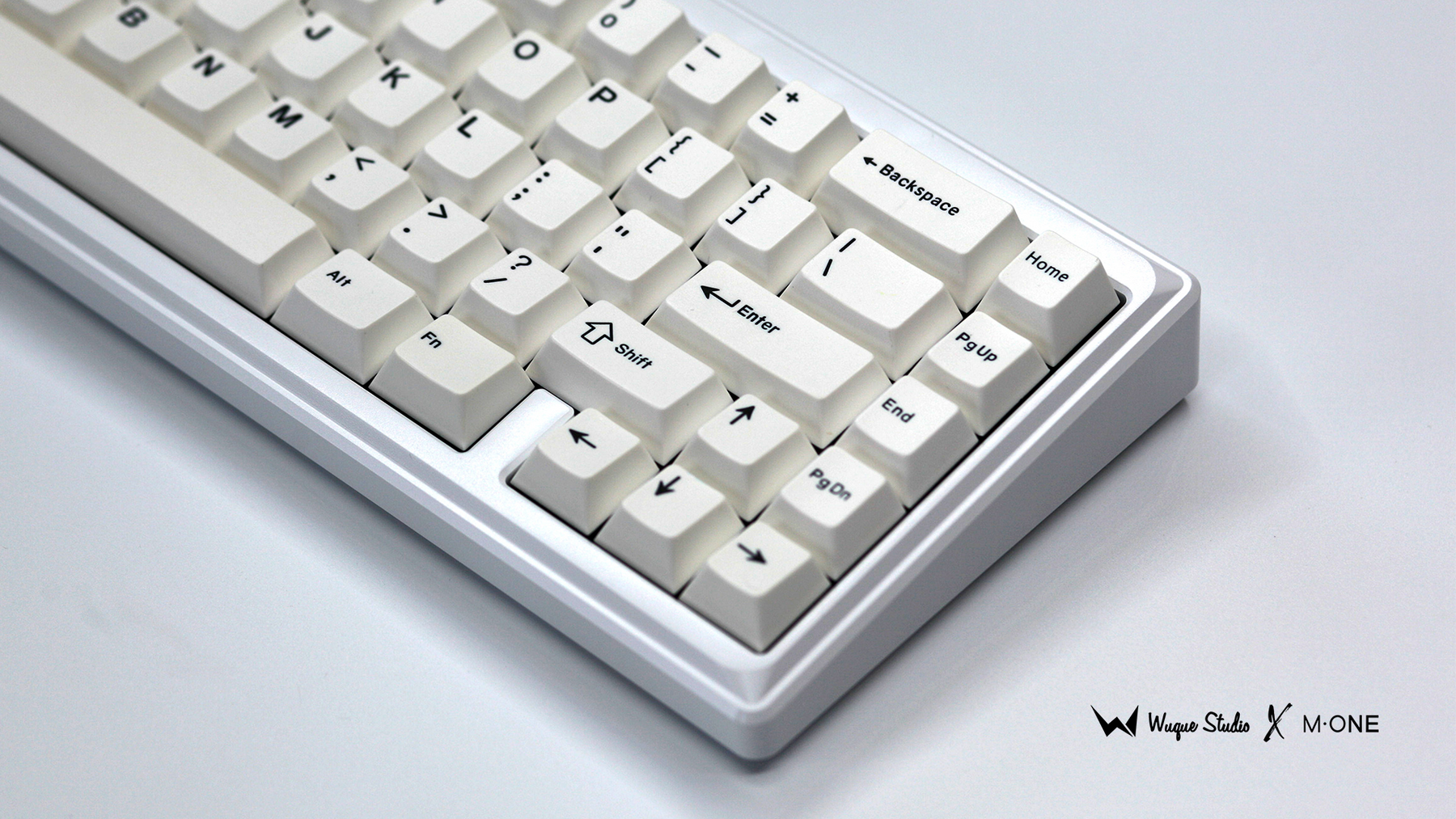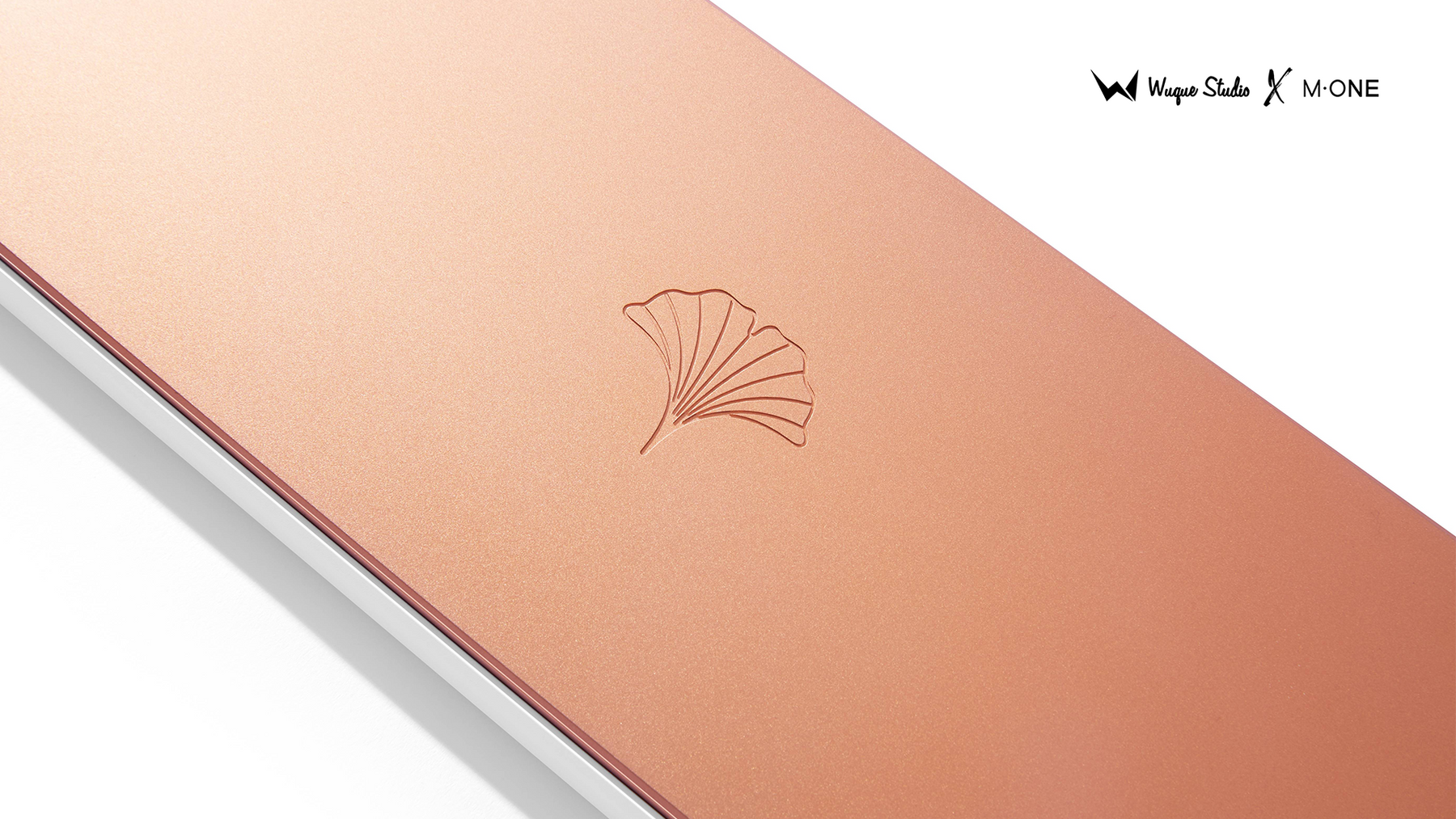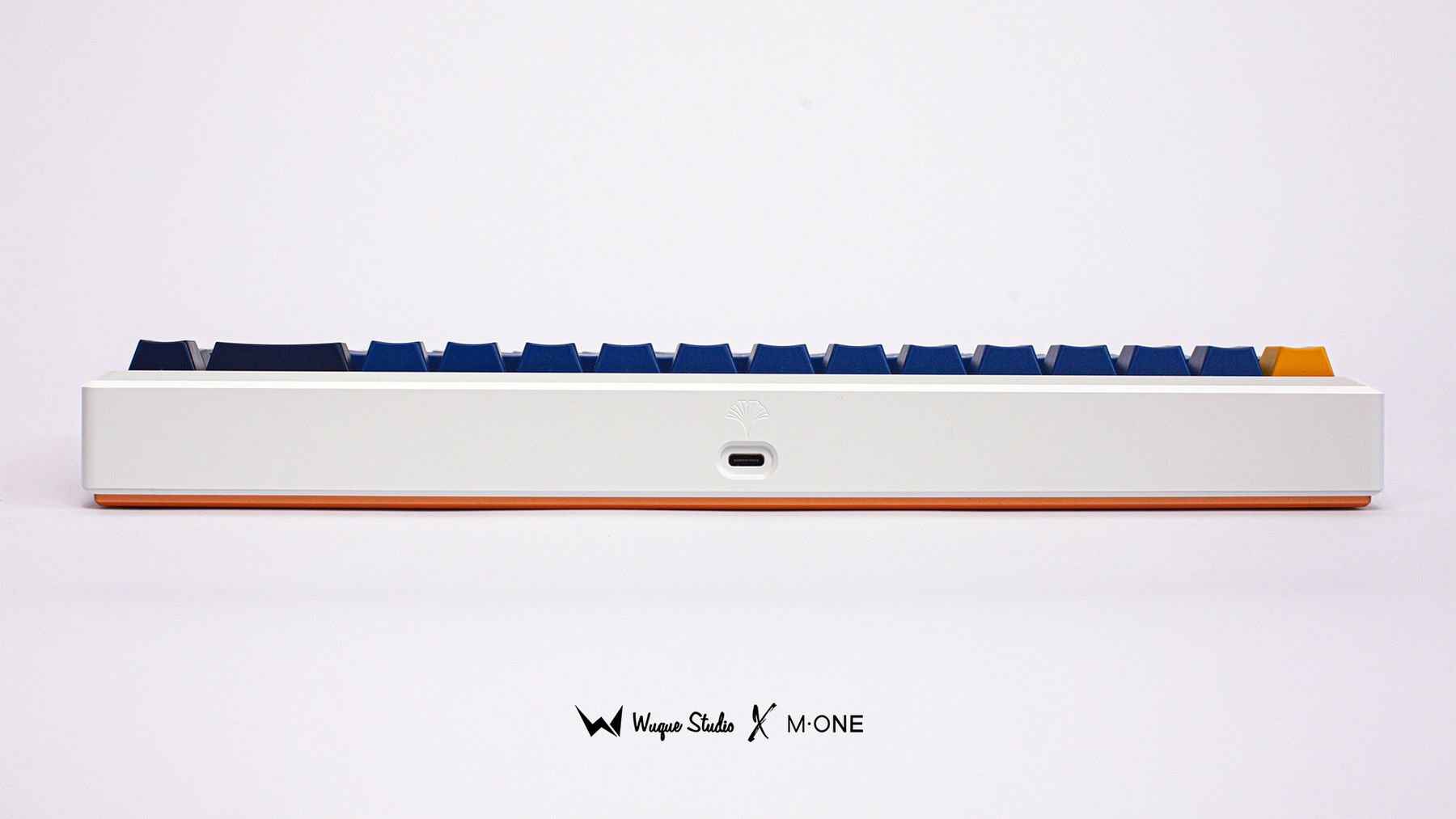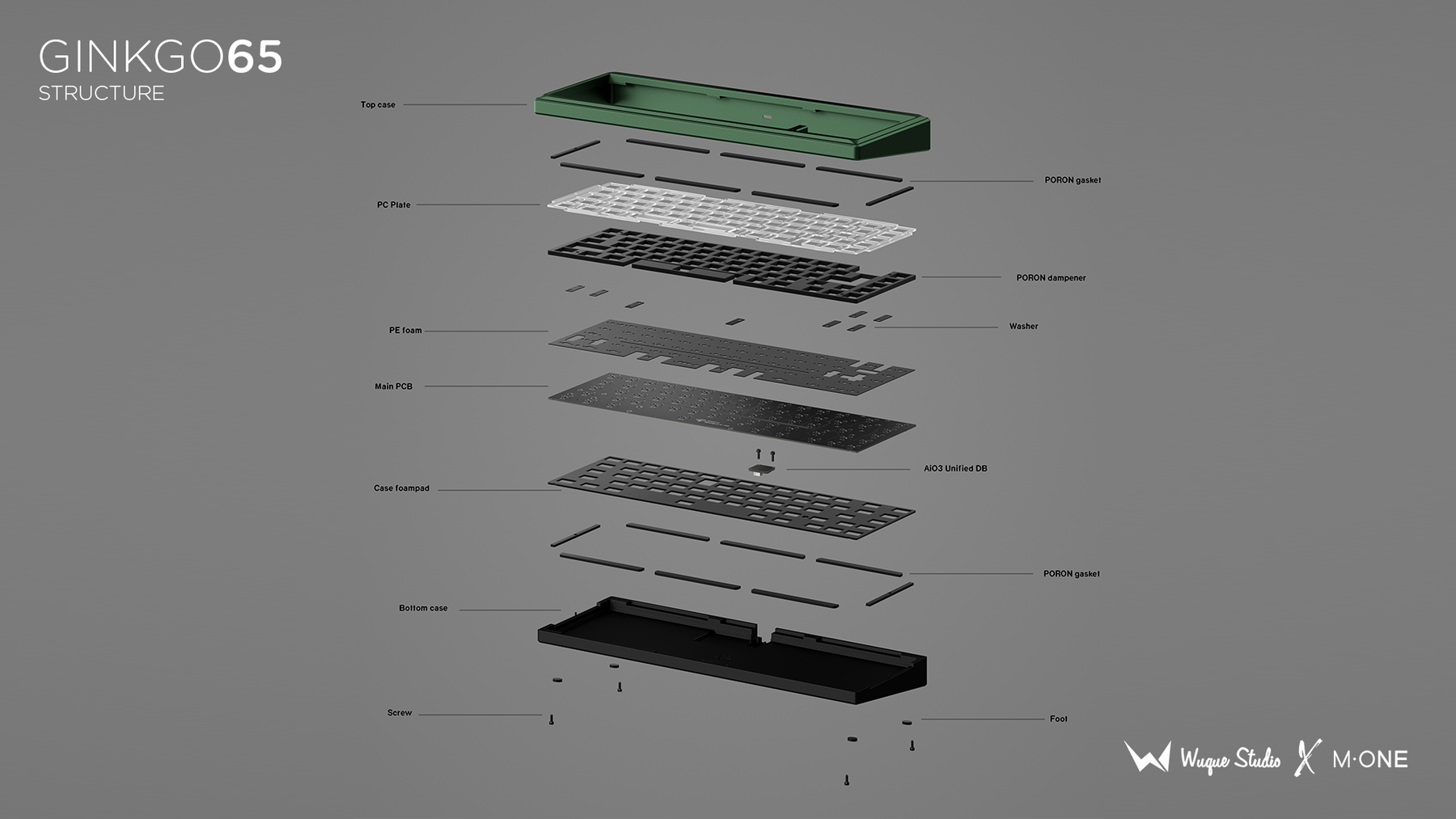 Ginkgo65 Keyboard Kit
Only 2 units left
Ginkgo65:
EXTRA - Brass Plate (Fixed Layout)
A big step up

For up to date status on the group buy please refer to the official website for it.
All too often boards are indistinguishable from the top face - but not the Ginkgo65. This board brings tasteful design to the forefront with the stepped front face showing off that variable curve.
With the help of Wuque Studios, M•ONE brings us this isolation style gasket mounted 65% with an accented base. Having the plate sandwiched between Poron gaskets will even out a lot of the pressure on mounting points leaving you with a more unified typing experience. 
Details
7 degrees typing angle
Weight
 1.3kg
Isolation Gasket Mount
Dimensions
320mm x 120mm
QMK and VIA compatible PCB
Includes
Top aluminum case
Bottom aluminum case
Polycarbonate plate
Hot-swap PCB
Ai03 Unified Daughterboard w/ JST cable
Set of PORON gaskets
PORON foam between plate & PCB
PE sheet between switch & PCB
Foam between PCB & bottom case
Set of washers, screws & rubber feetTop aluminum case


Not in Australia?
Solderable Layout
Hotswap Layout