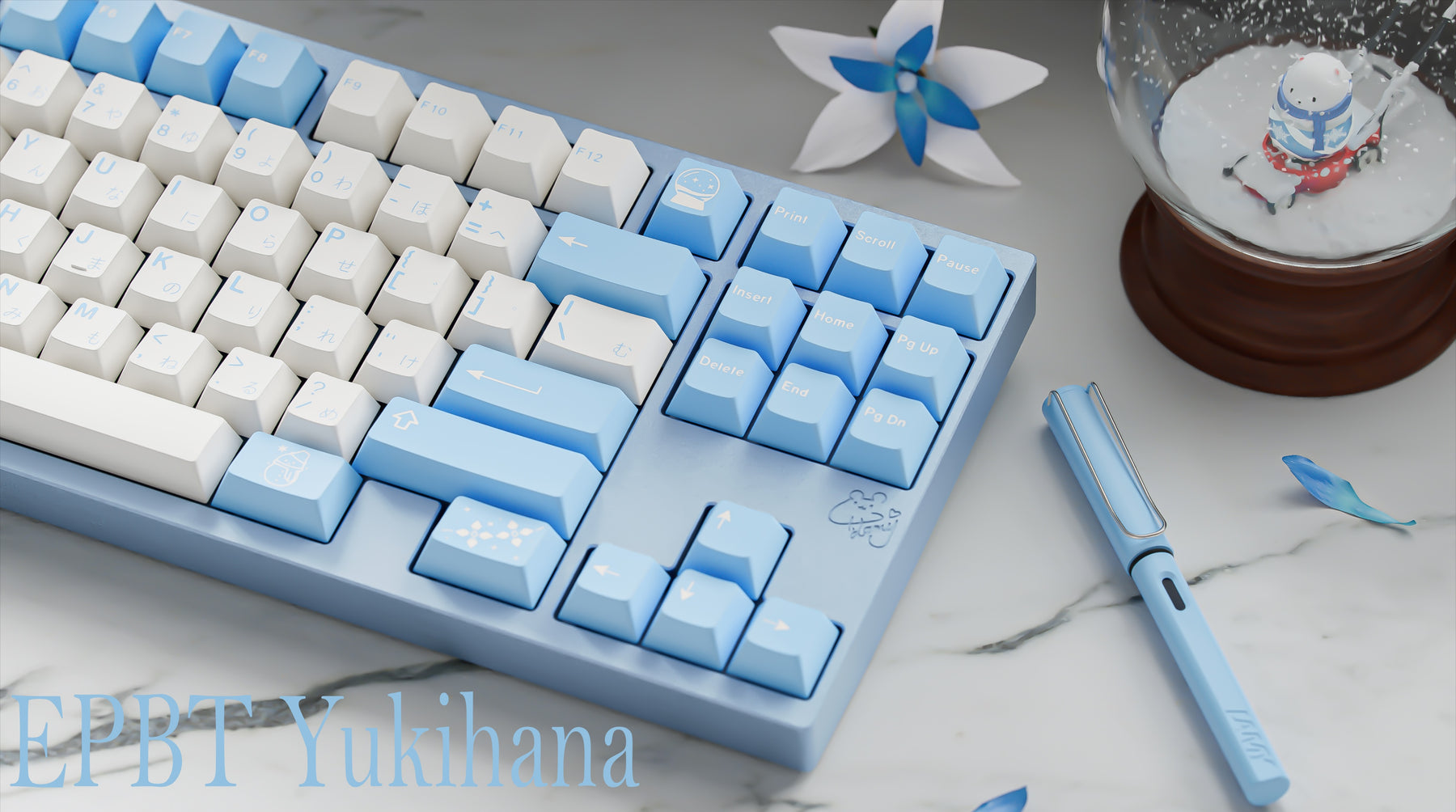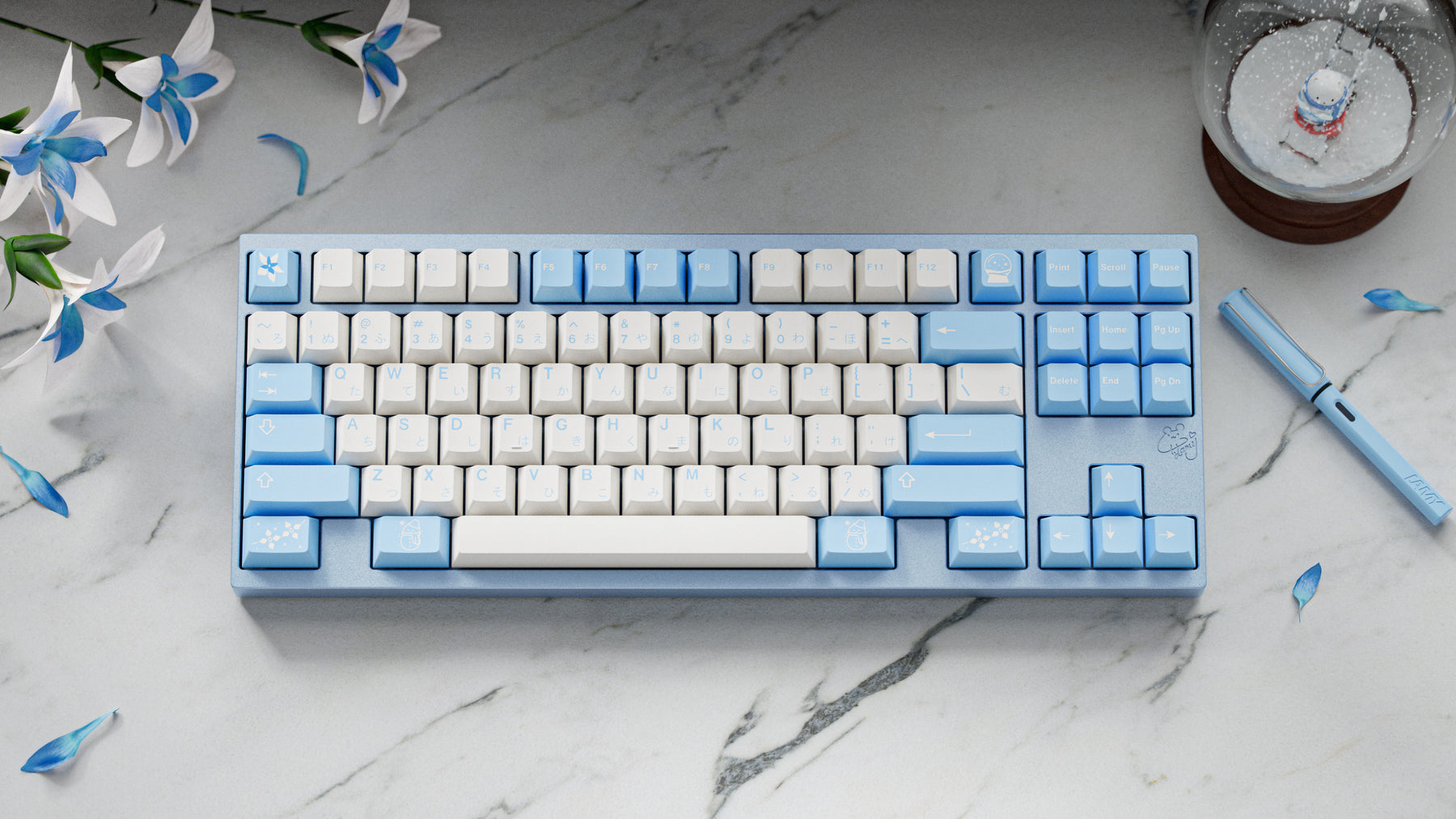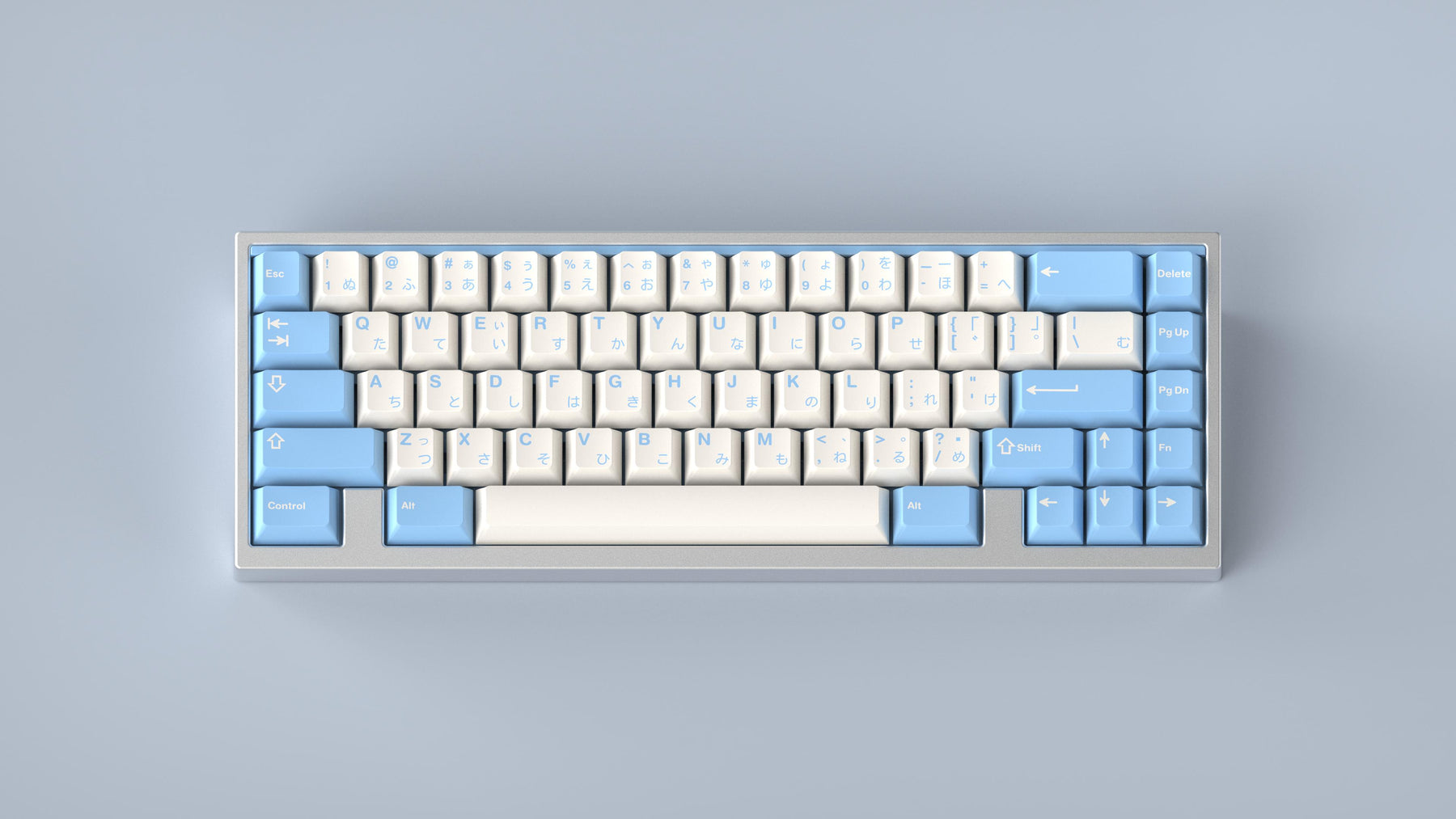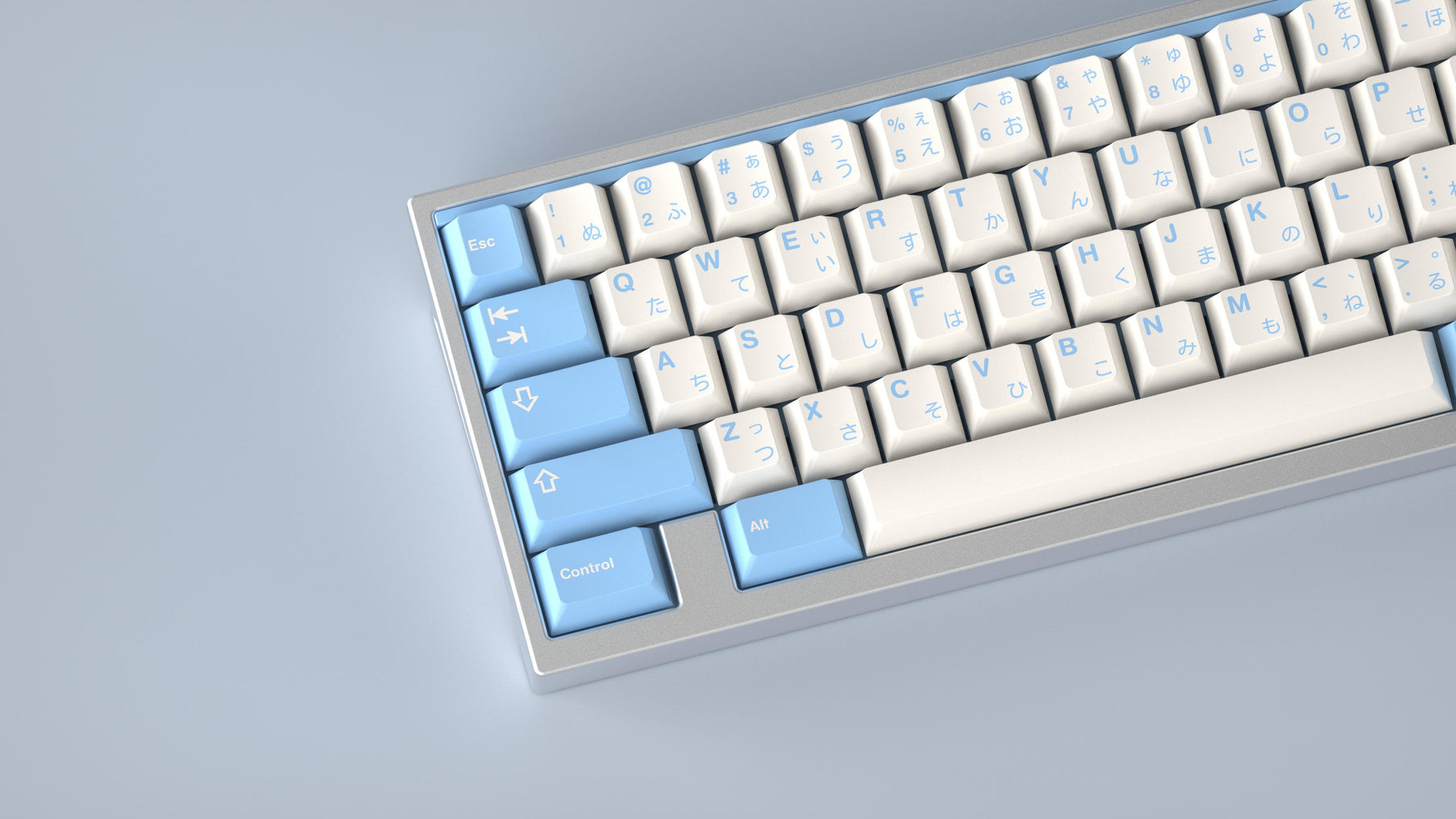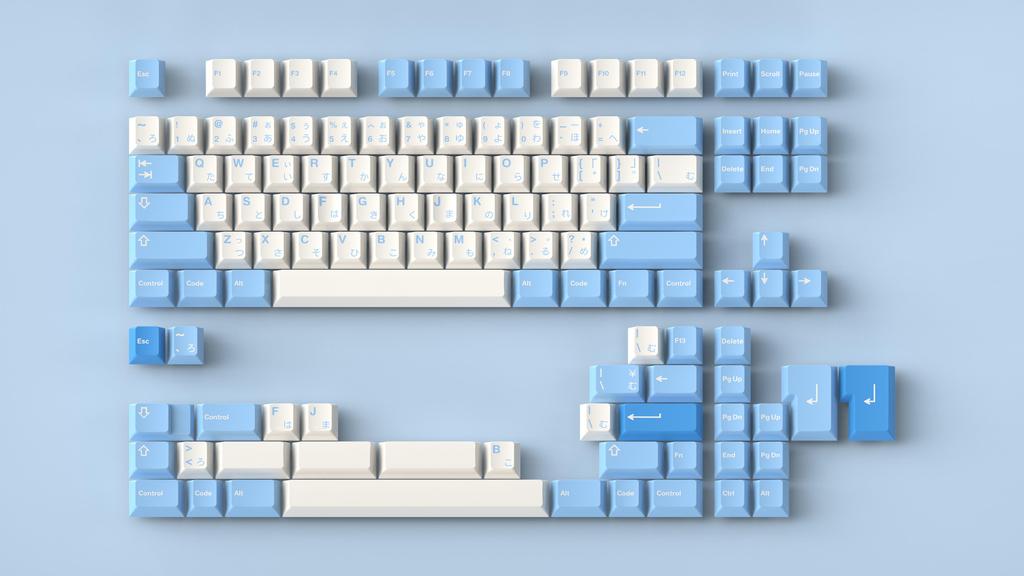 Hiragana Base ***SOLD OUT***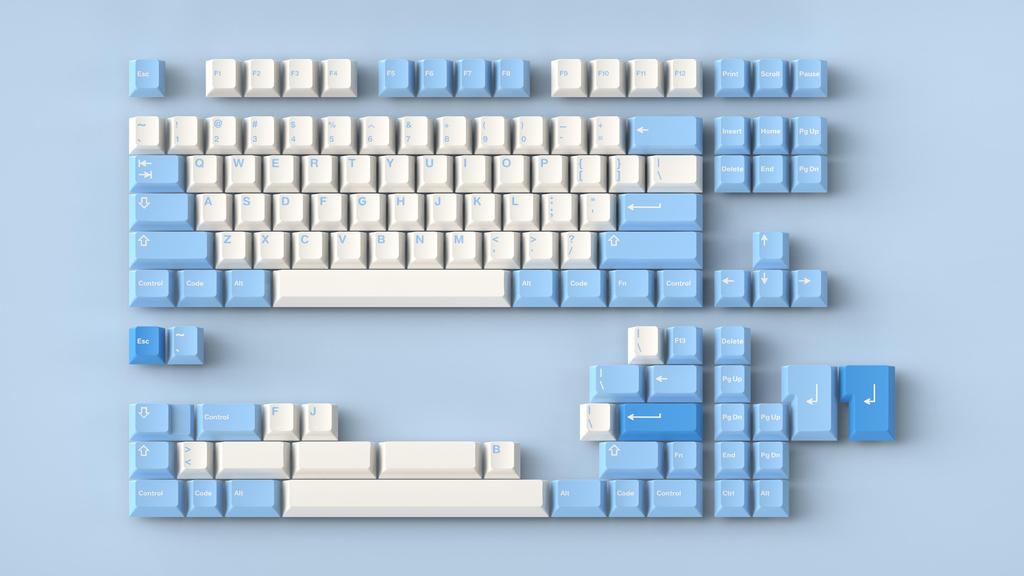 Latin Base ***SOLD OUT***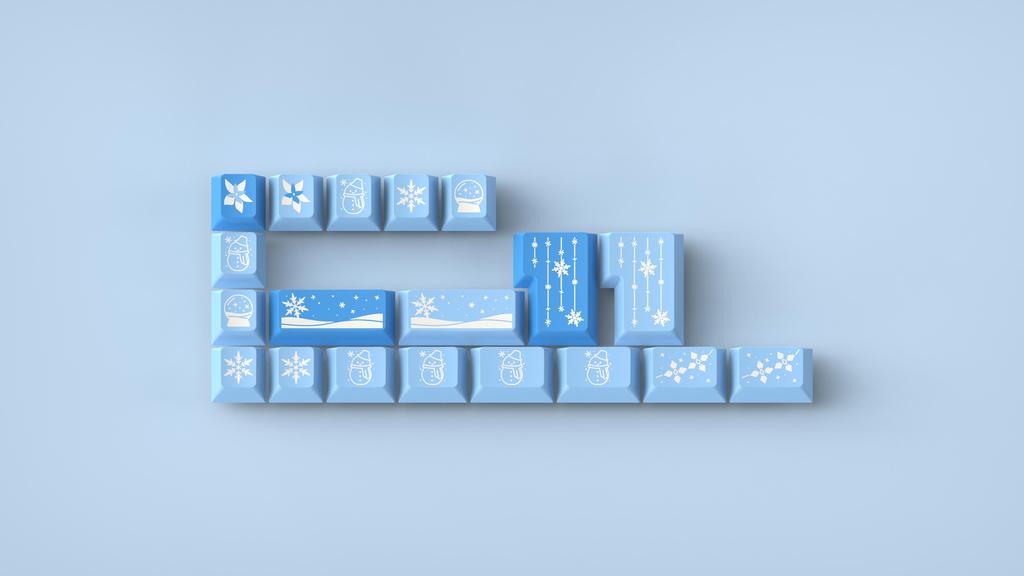 Novelties ***SOLD OUT***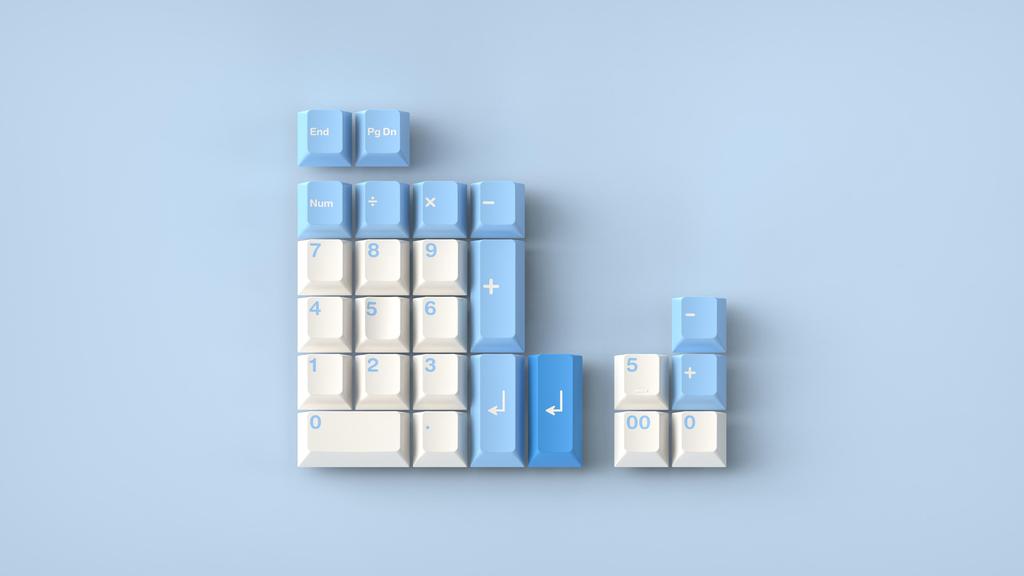 Numpad ***SOLD OUT***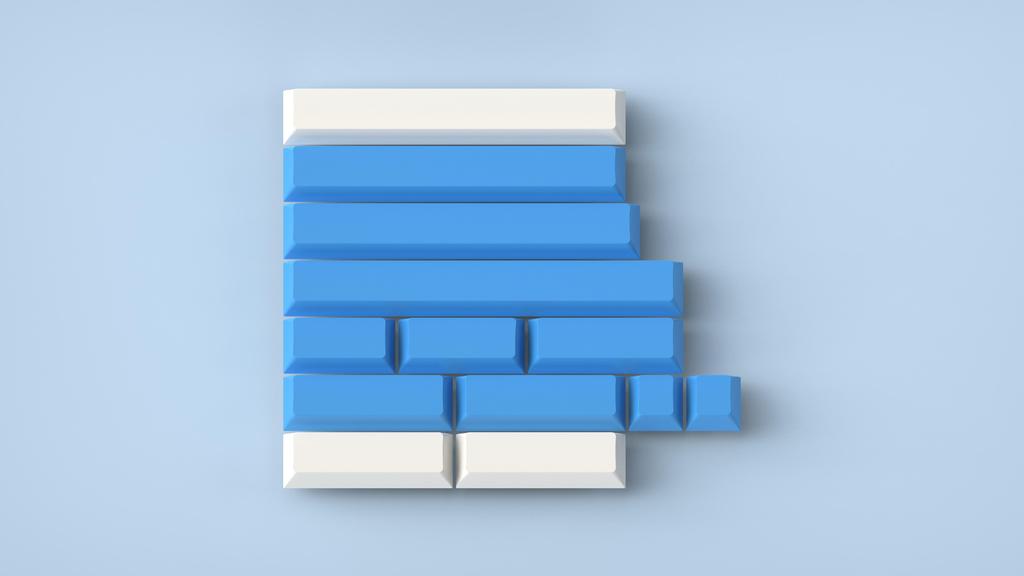 Spacebars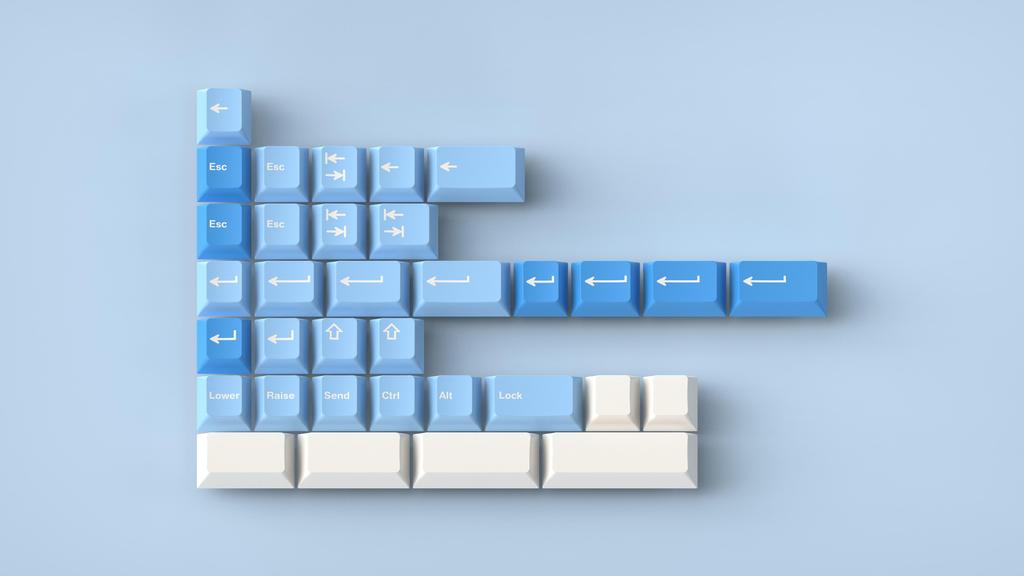 40's ***SOLD OUT***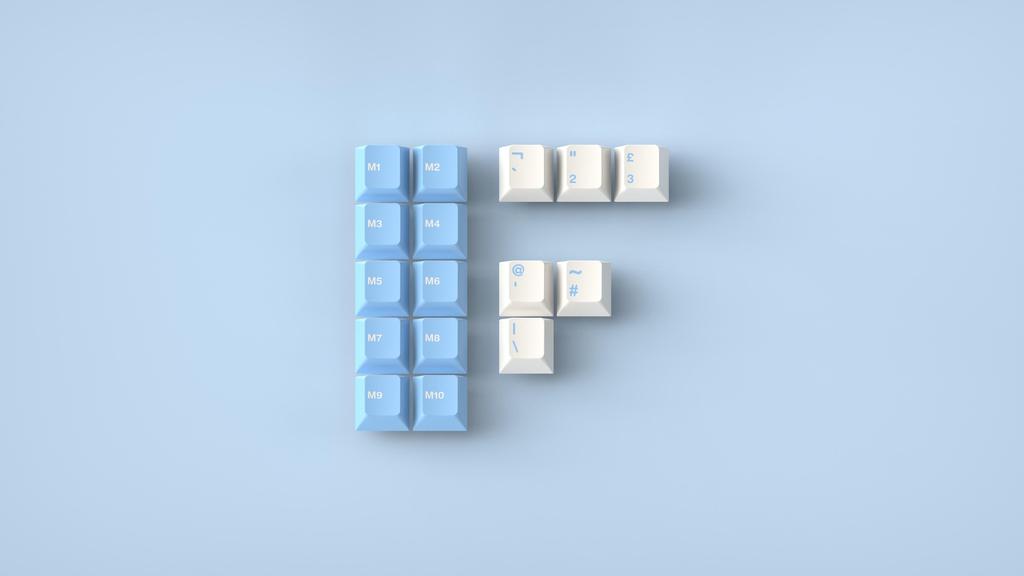 Macro/UKISO ***SOLD OUT***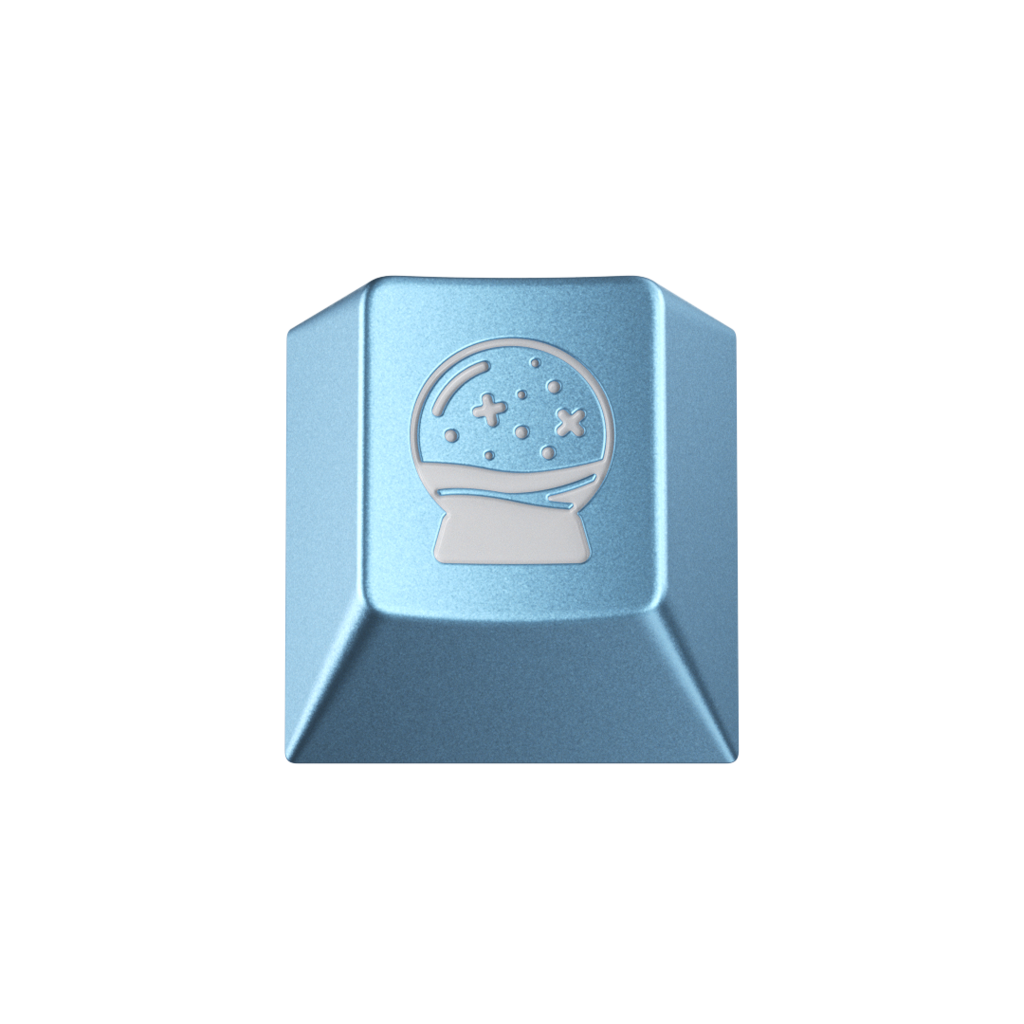 Hibi x Yukihana - Globe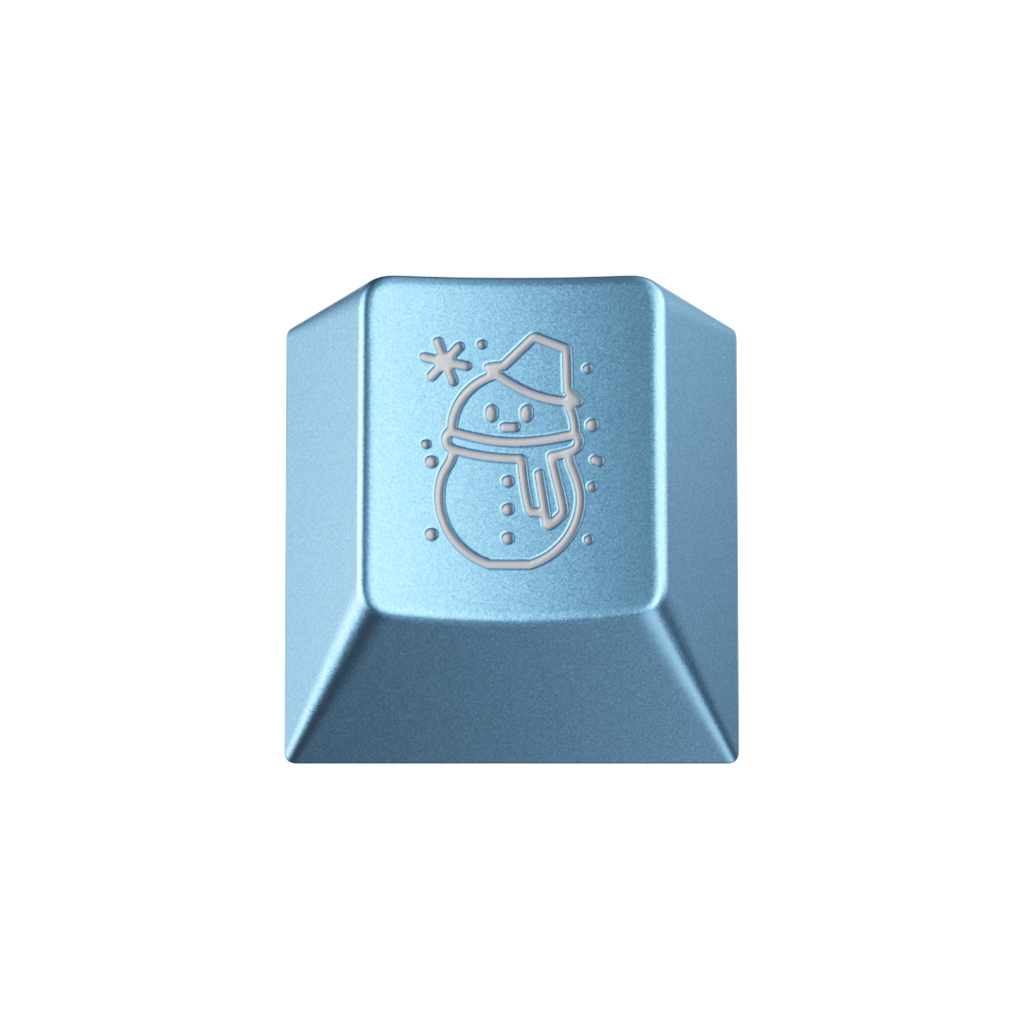 Hibi x Yukihana - Snowman ***SOLD OUT***
Keeping it frosty

With a sense of nobility, this set is from a distant, snowy land. Pure and innocent blues feel lighthearted in a frosty combination against the white alpha cluster.
At a glance this is a classic looking pastel blue on white set. With the addition of the novelty kit your desk becomes a winter wonderland! A perfect pairing with silver or E-white keyboards.
Group Buy orders over $280 come with a bonus card!
Details
Dye-Sublimation PBT
Cherry Profile
Designed by Chuttau