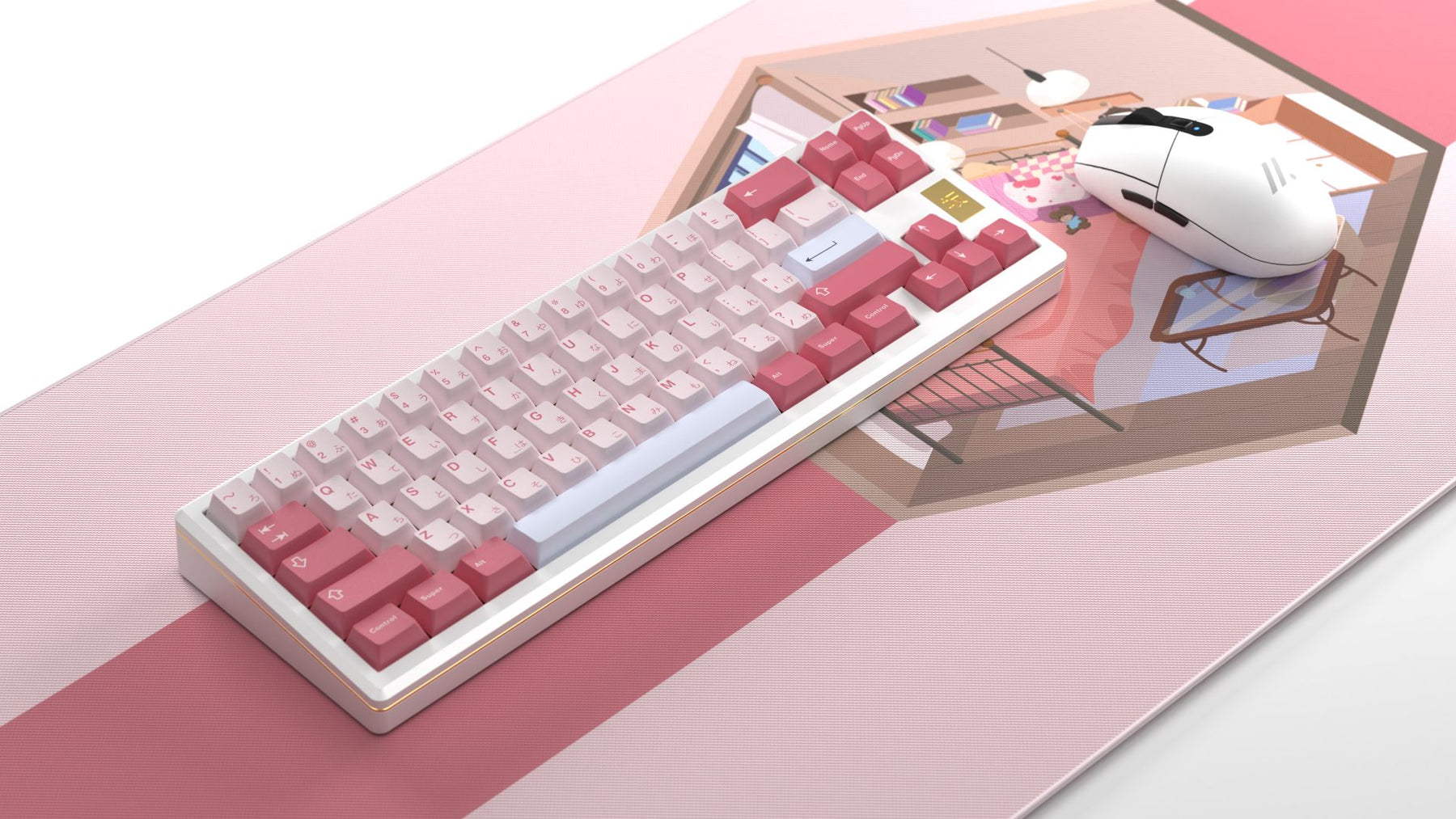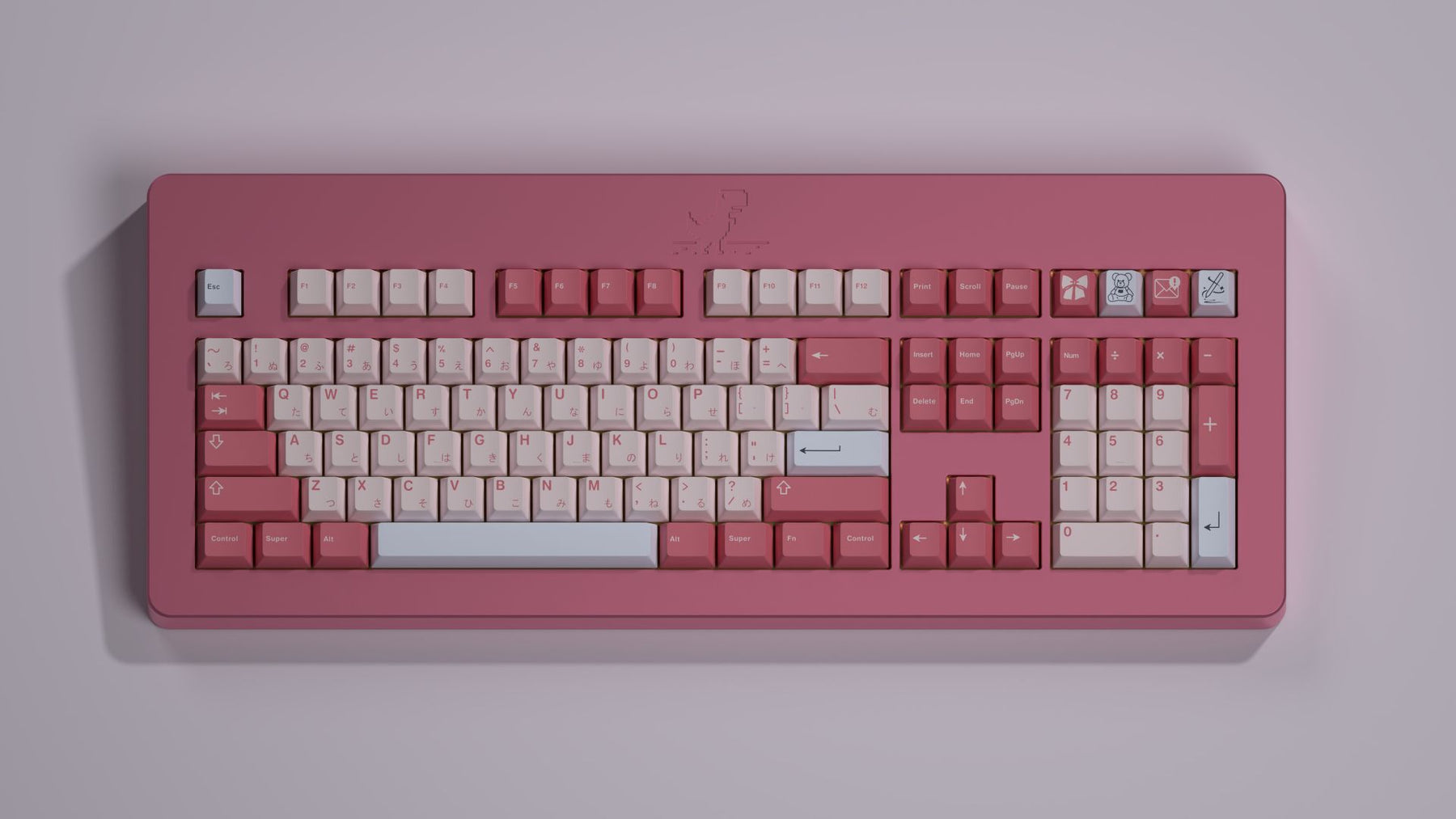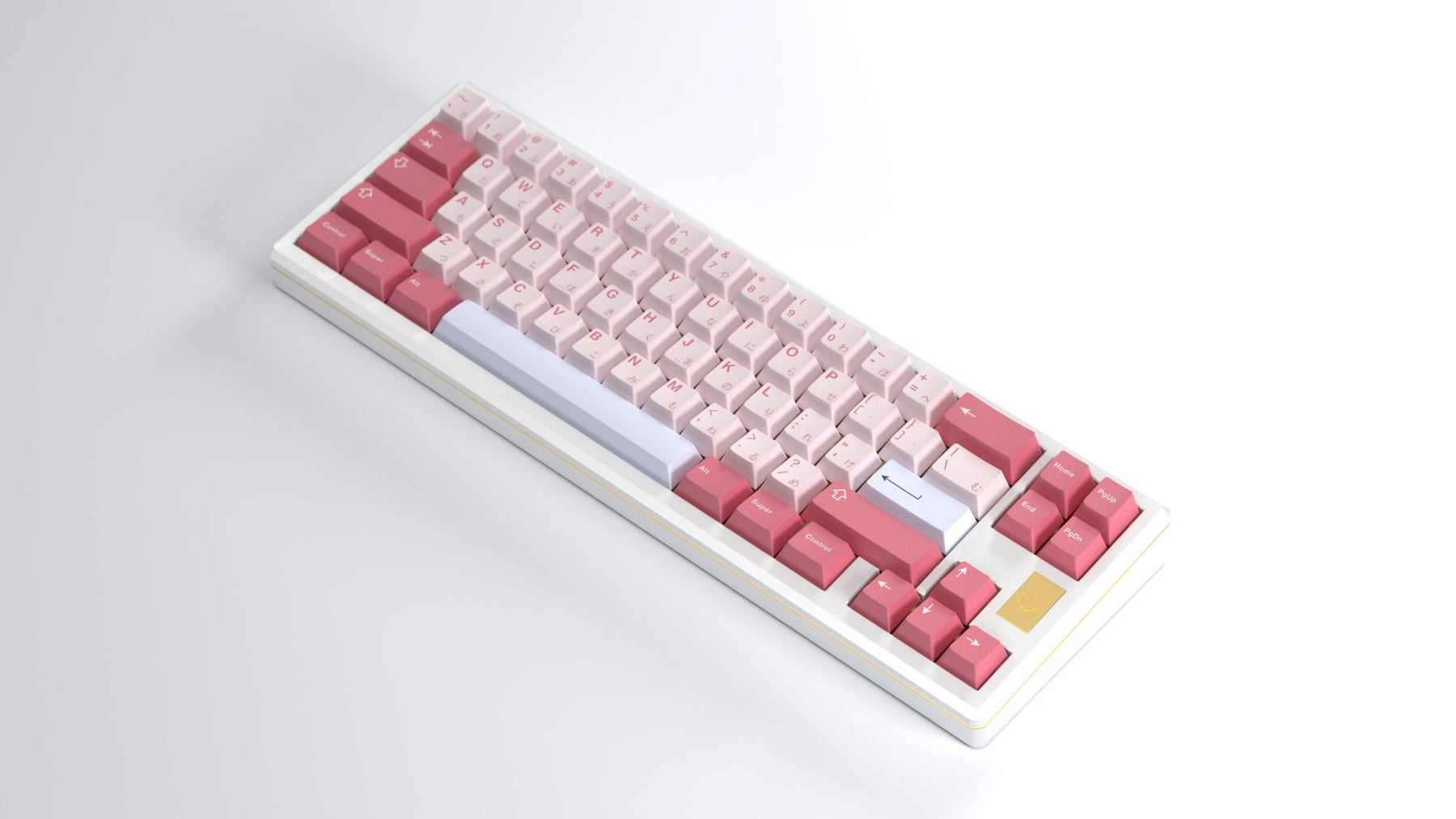 Base Kit ***SOLD OUT***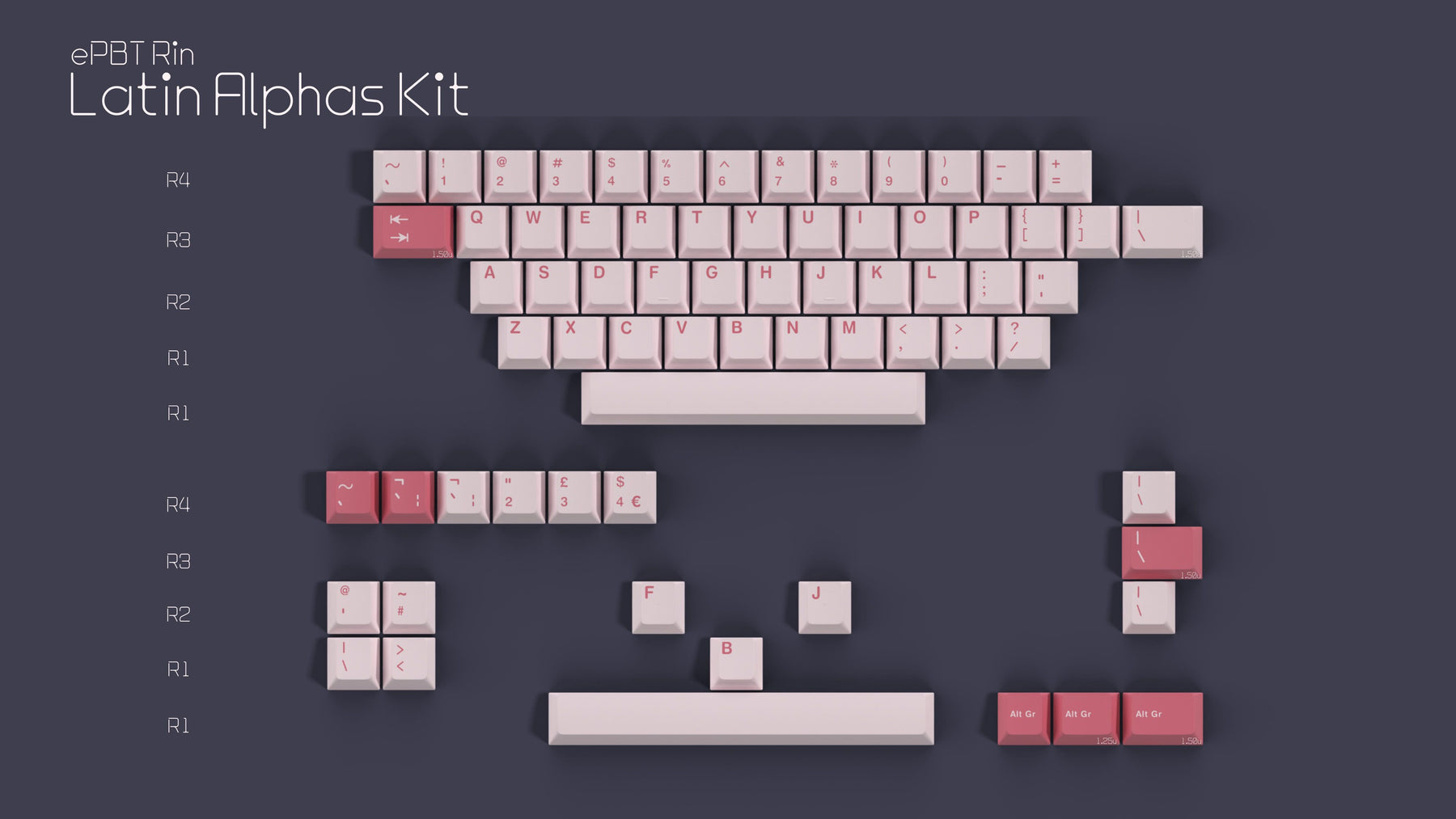 Latin Alphas Kit ***SOLD OUT***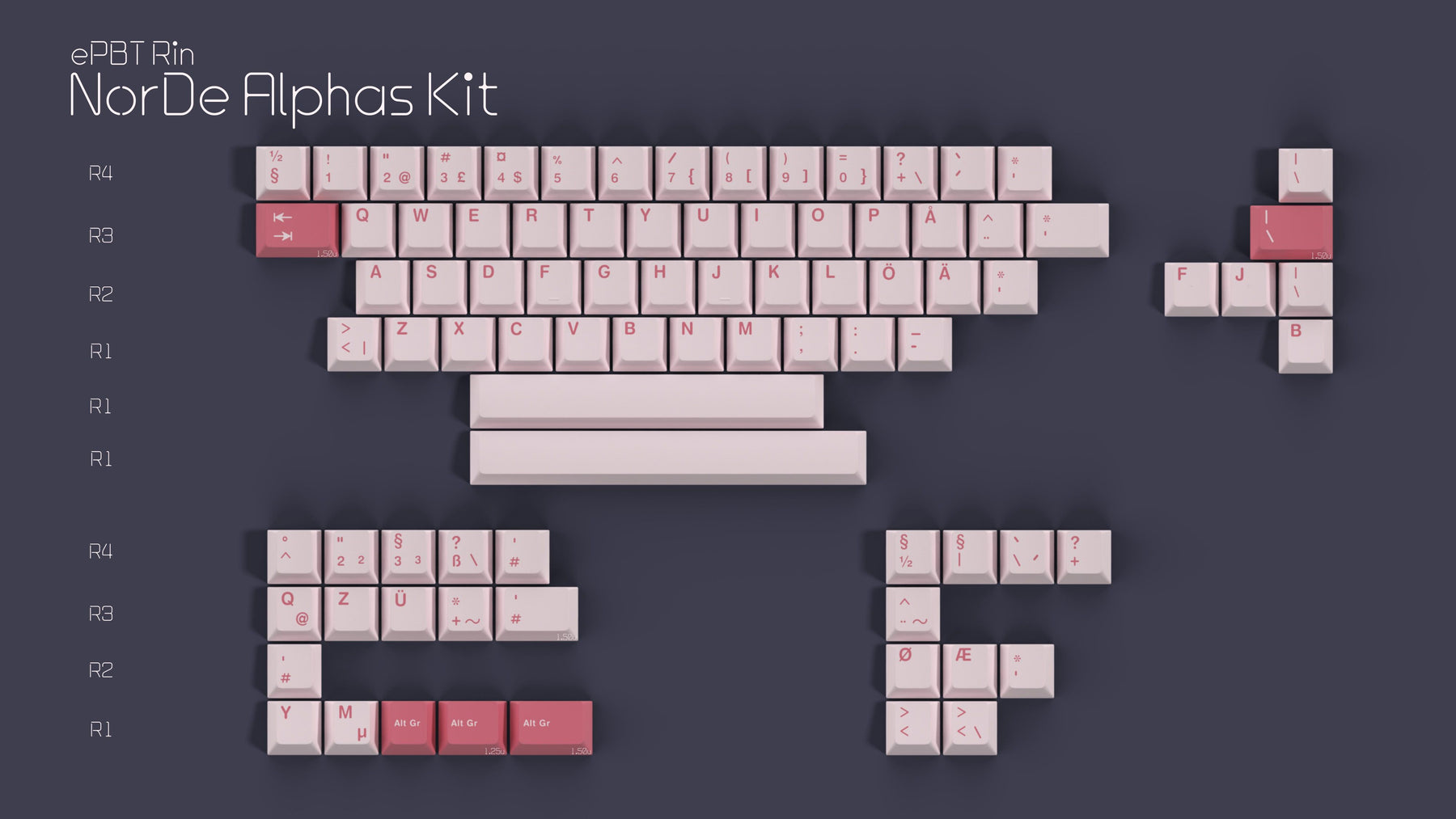 NorDe Alphas Kit ***SOLD OUT***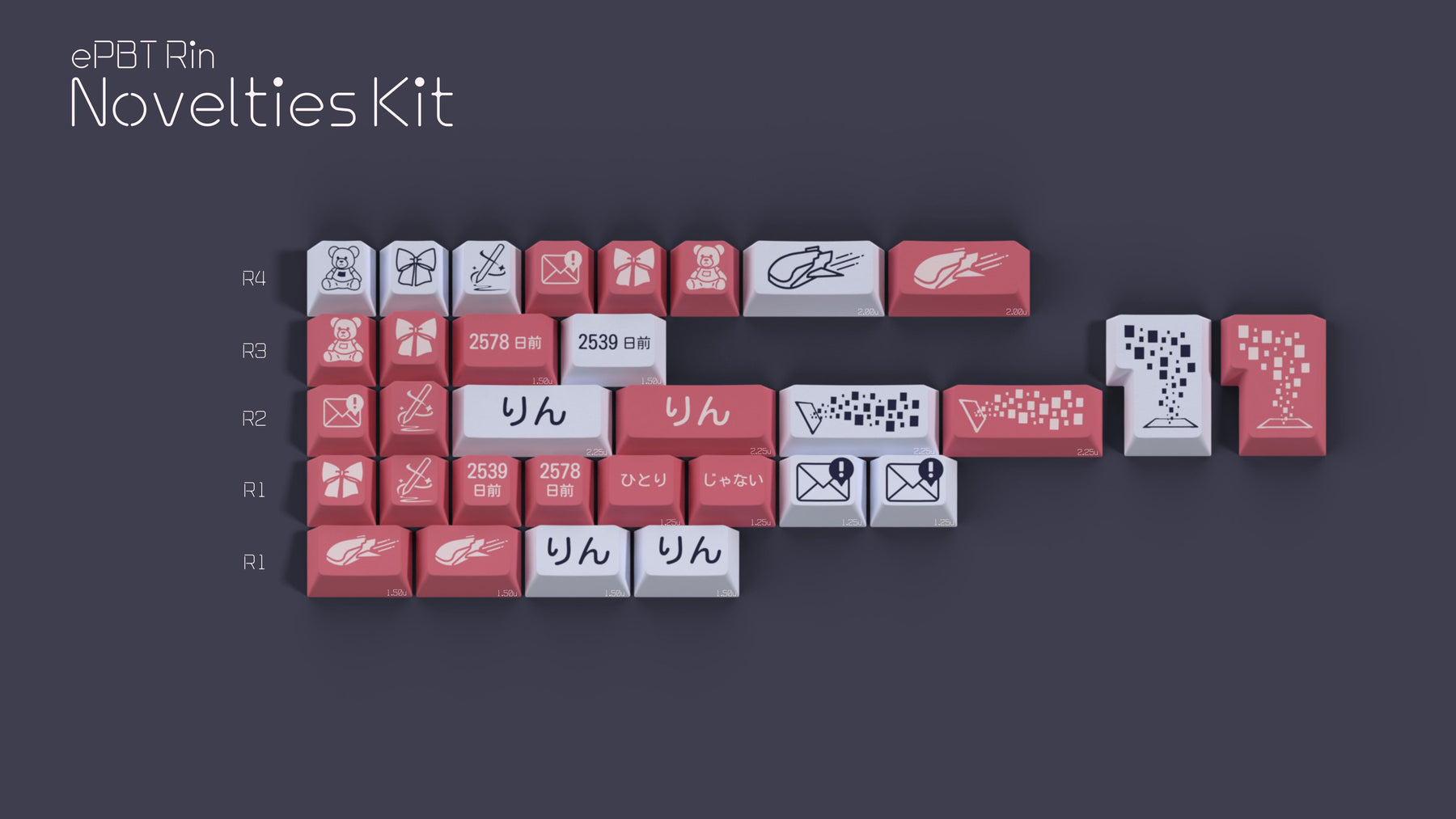 Novelties ***SOLD OUT***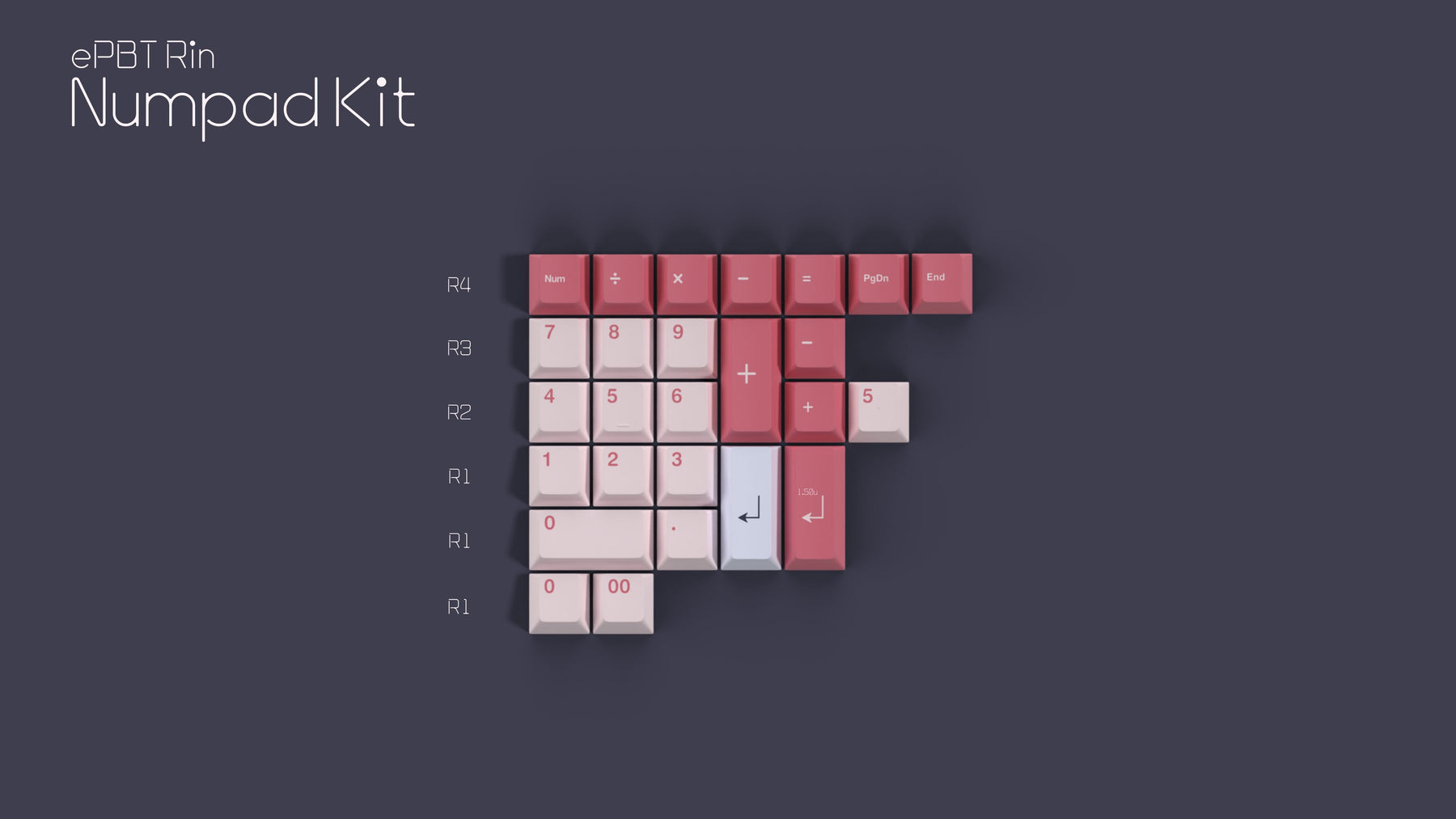 Numpad Kit ***SOLD OUT***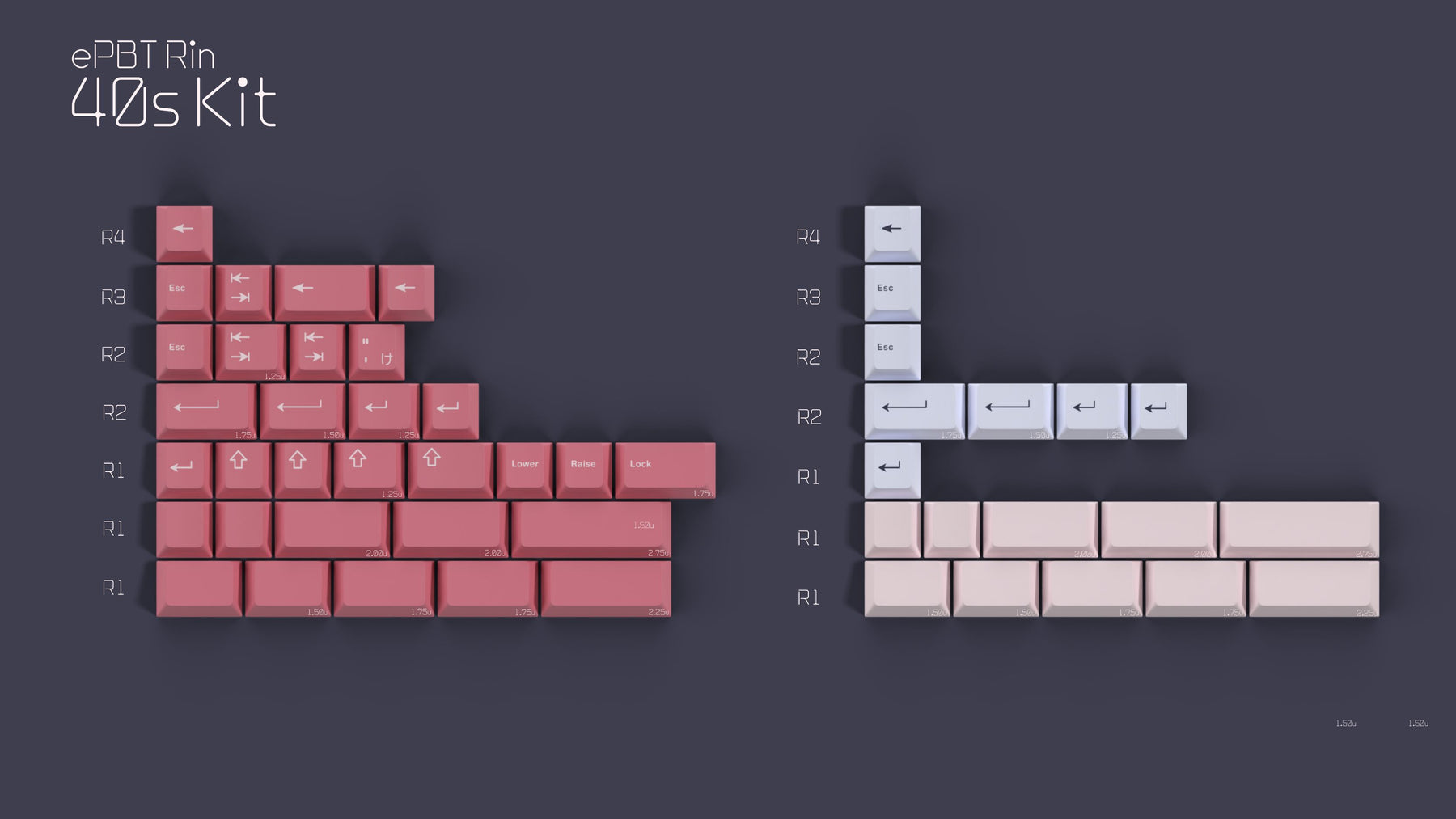 40s Kit ***SOLD OUT***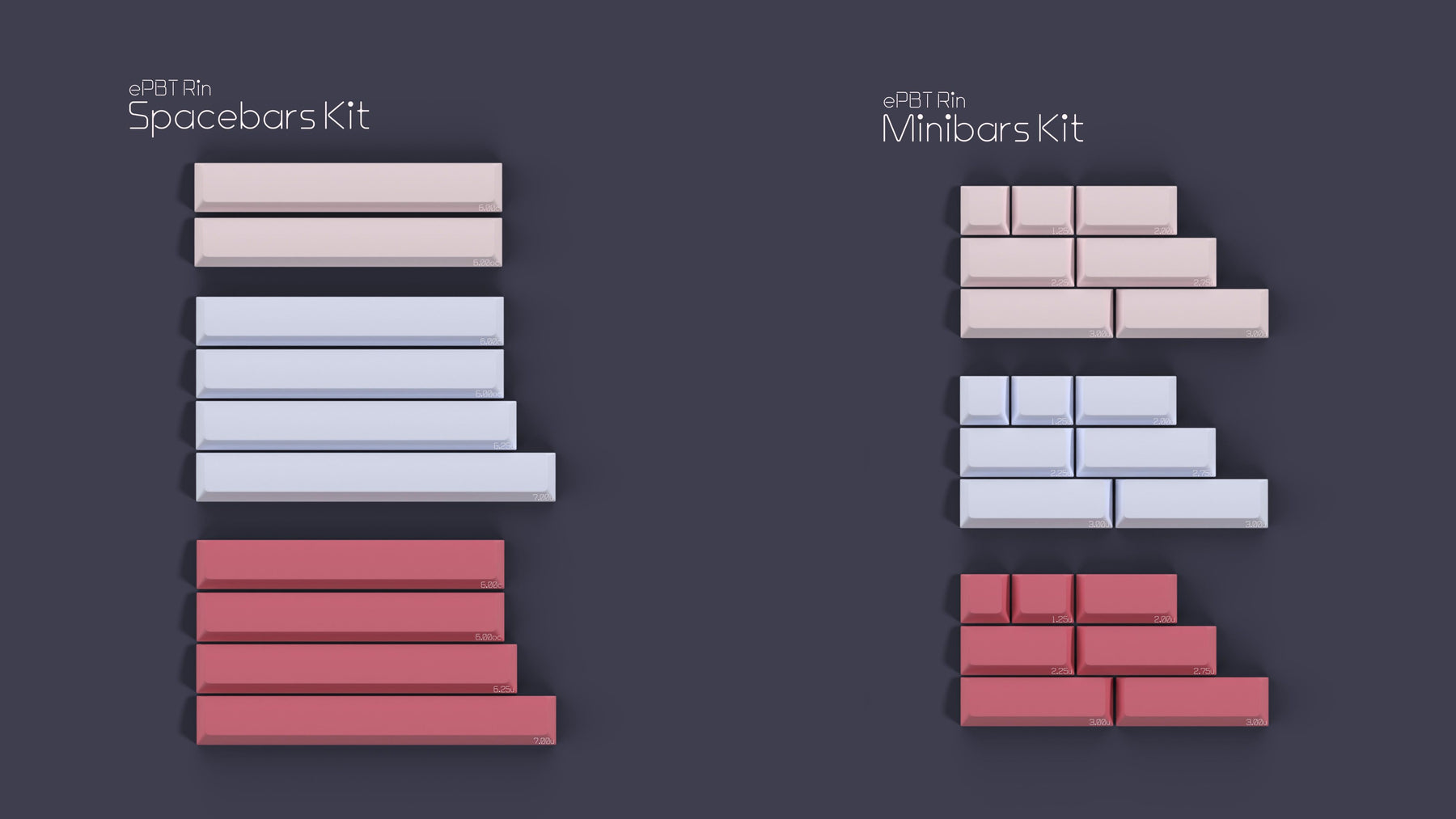 Spacebars Kit ***SOLD OUT***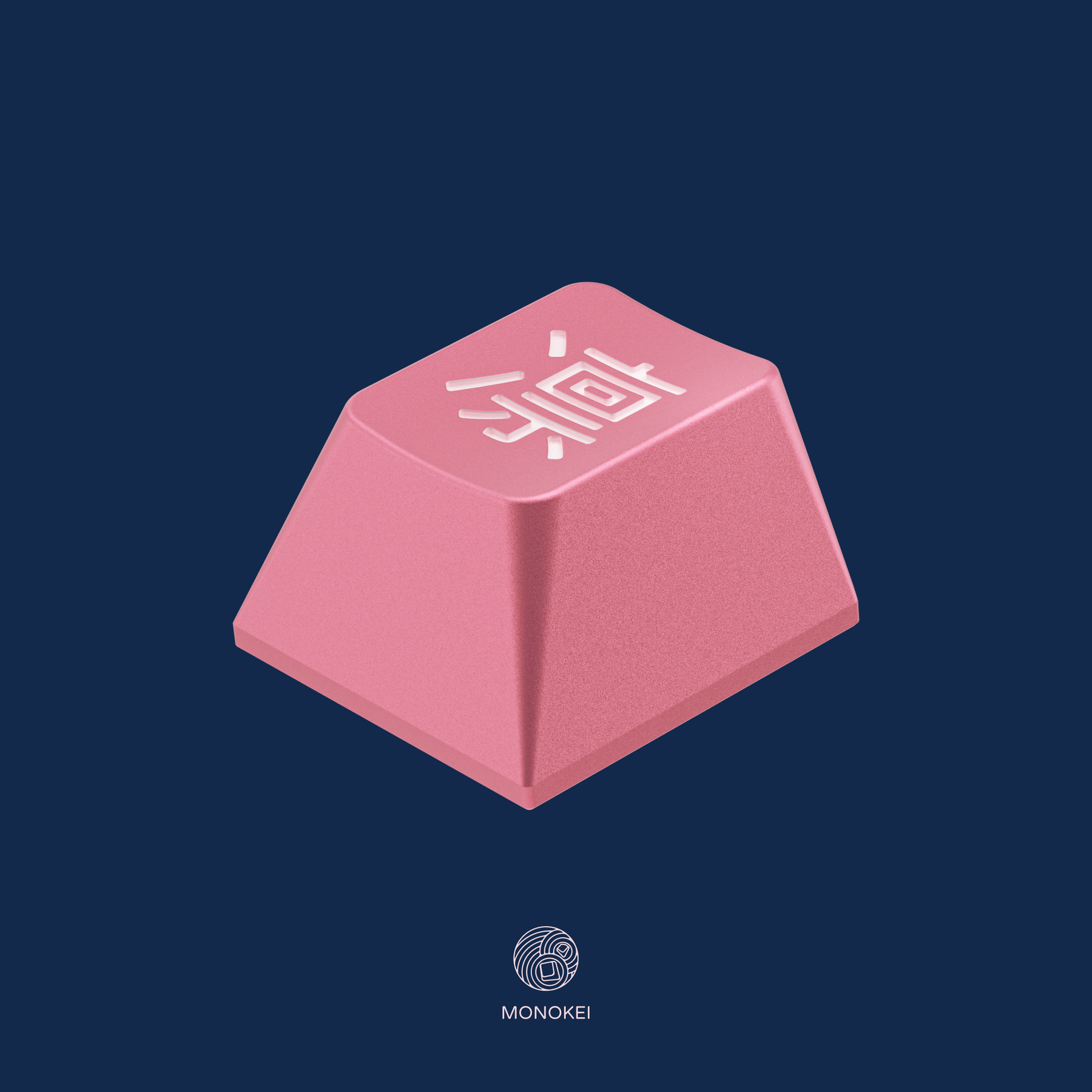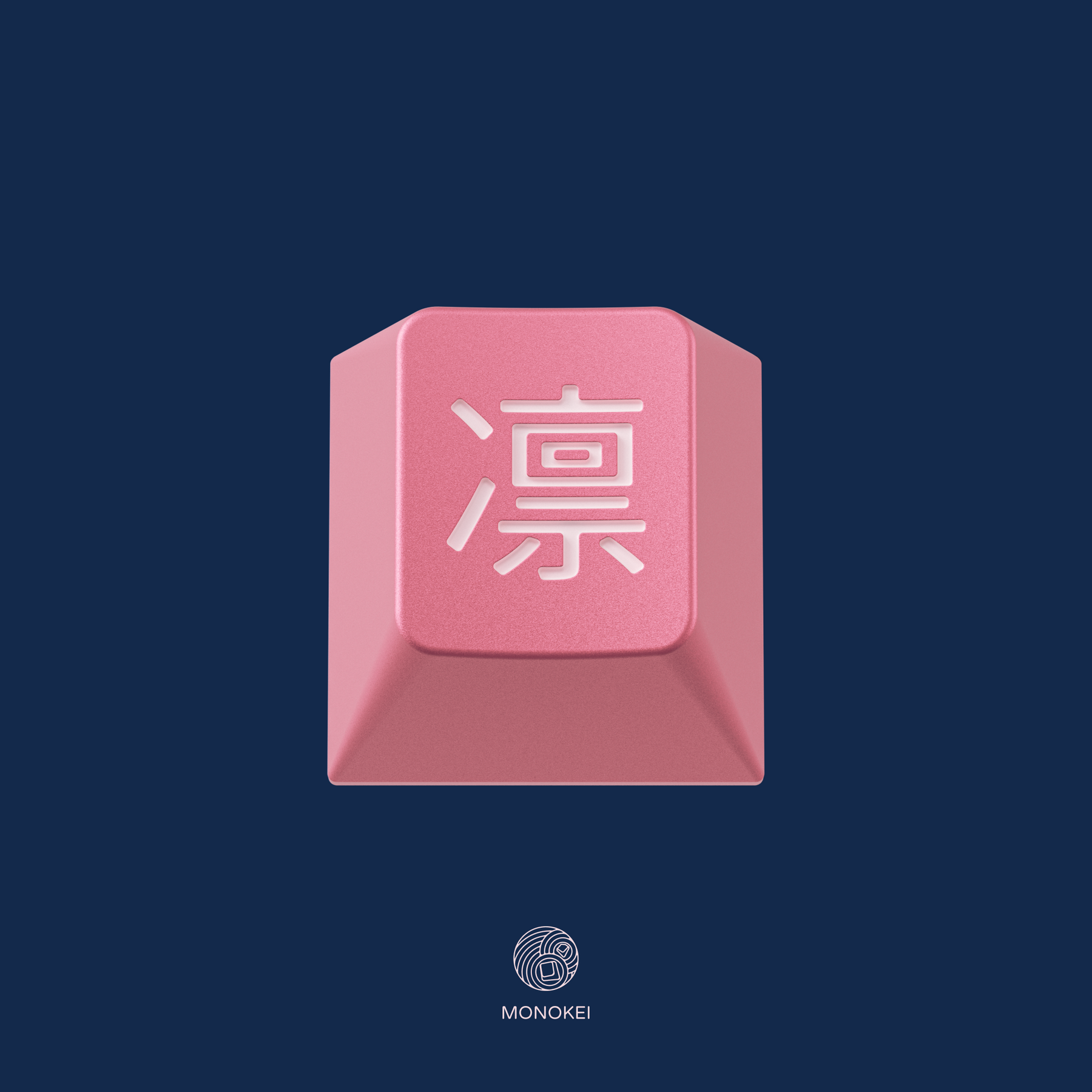 Kei x Rin - Rin ***SOLD OUT***
ESTIMATE SHIPPING - Q1 2023

♫And it's a long way forward, so trust in me~♫

 From the designer:
This set was inspired by the colours of the main character of an anime-style music video, for one of my favourite songs (Shelter), by two of my favourite artists (Porter Robinson & Madeon)!
I wanted the set to capture her hair, dress and room with the light & dark pink alphas and mods, while the accent of blue captures the pale, empty sky that usually surrounds her. This is my first set, but I really wanted to make sure I do the inspiration justice and create something for anyone who is a fan of the character, song, artist or just the colours themselves.
Details
Dye-Sublimation PBT
Cherry Profile
Designed by jennisaurusrex_uwu

Timeline
GB End - 11 April
Estimate Shipping - Q1 2023


Not in Australia?