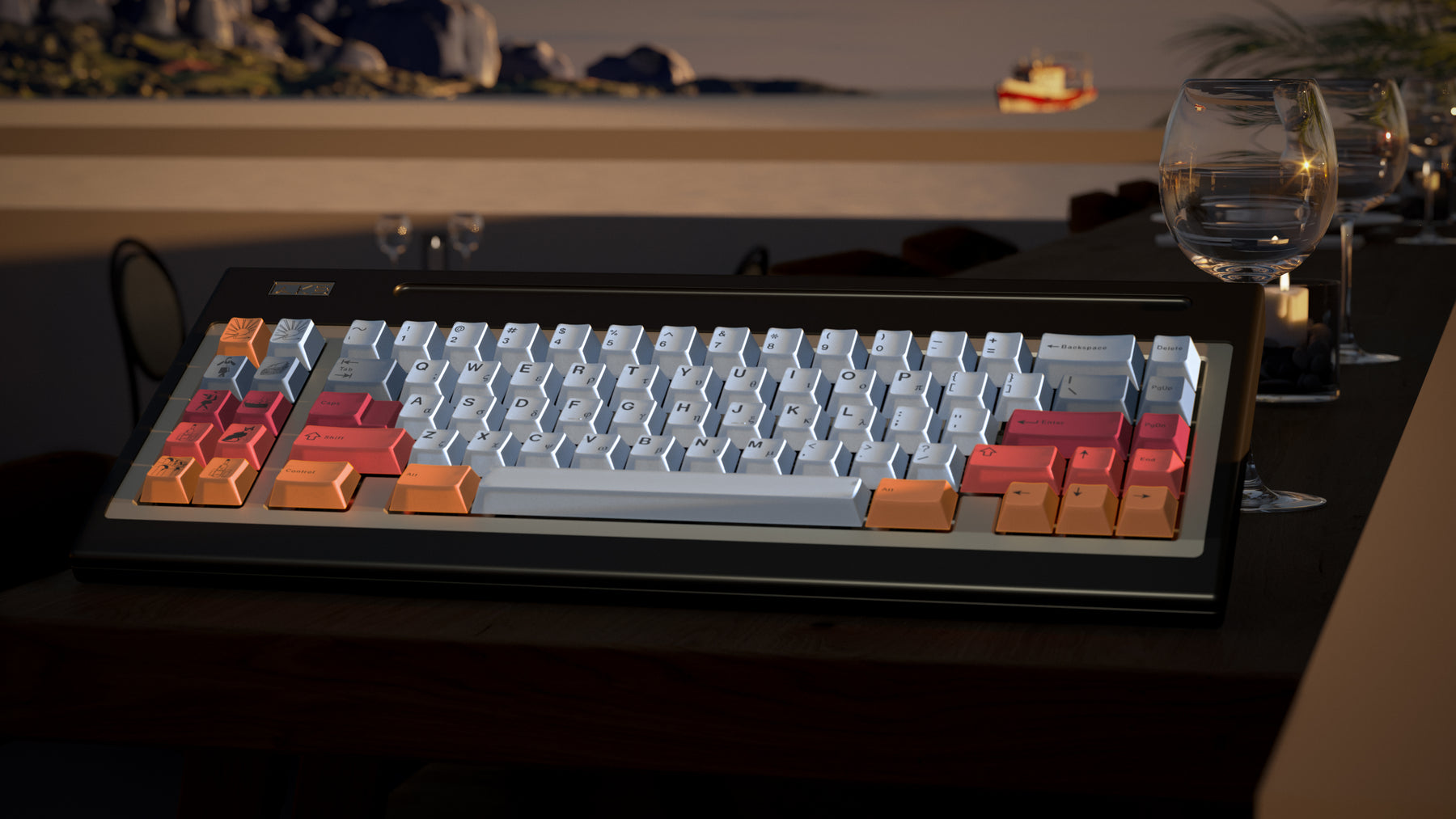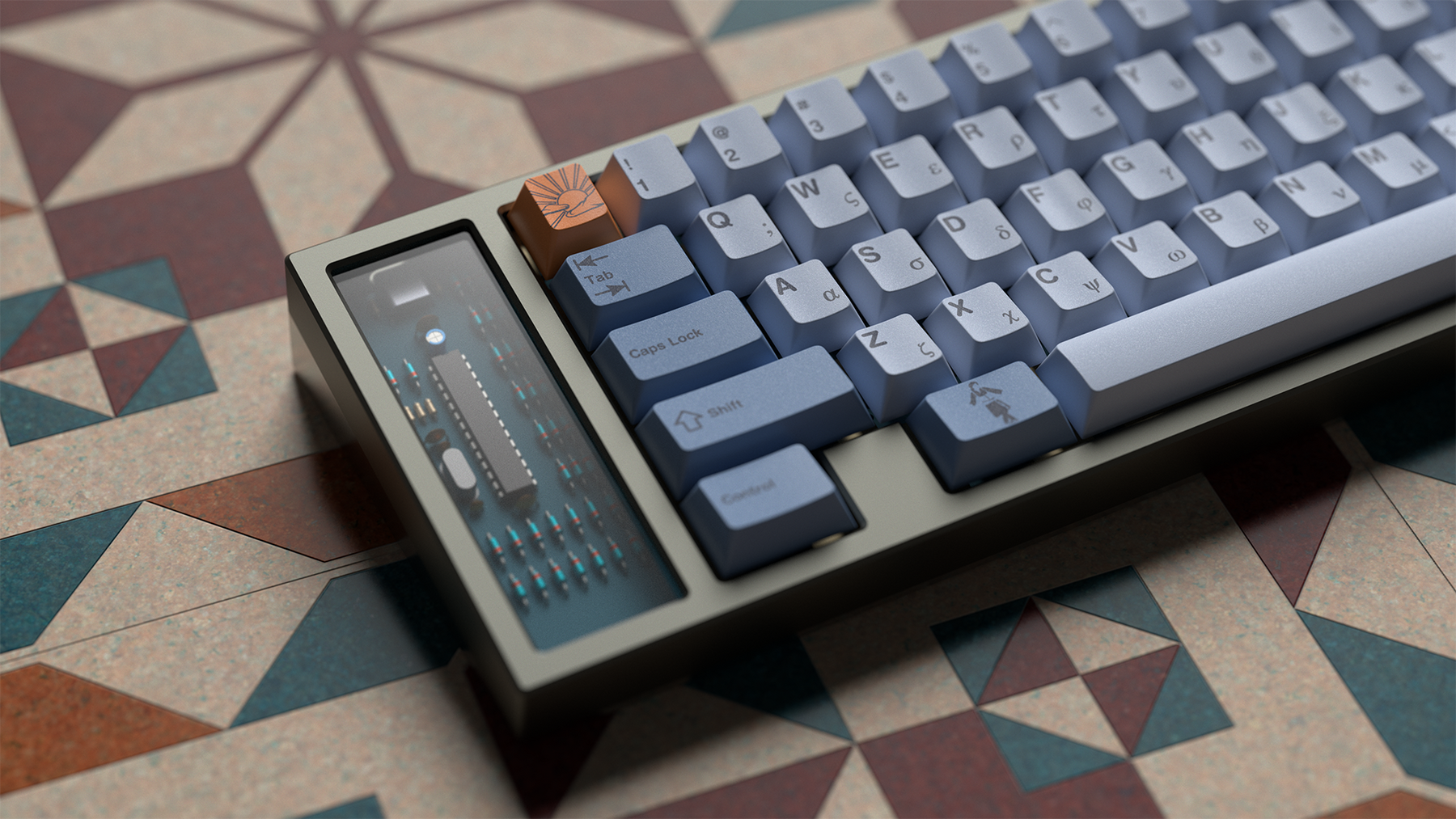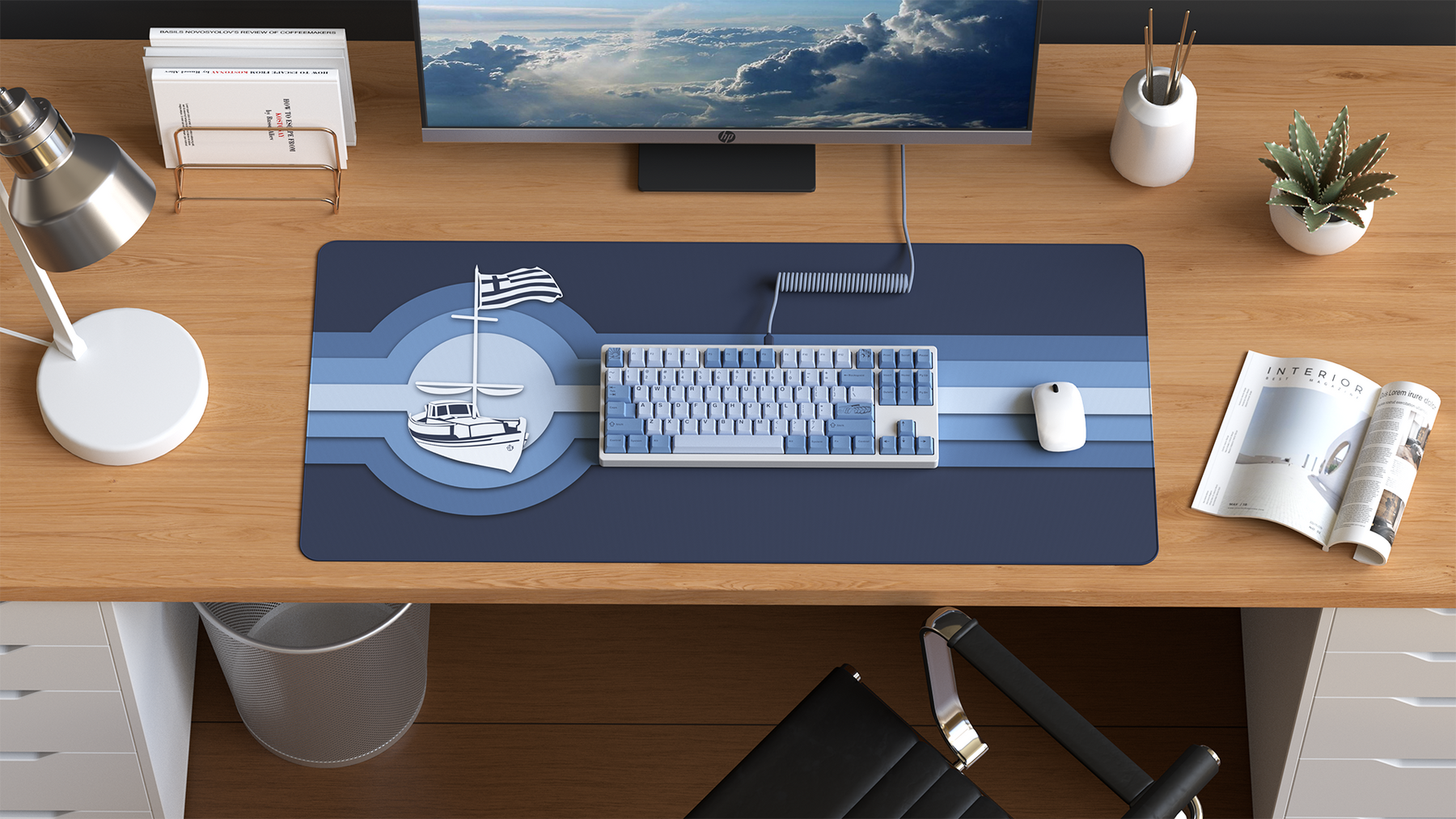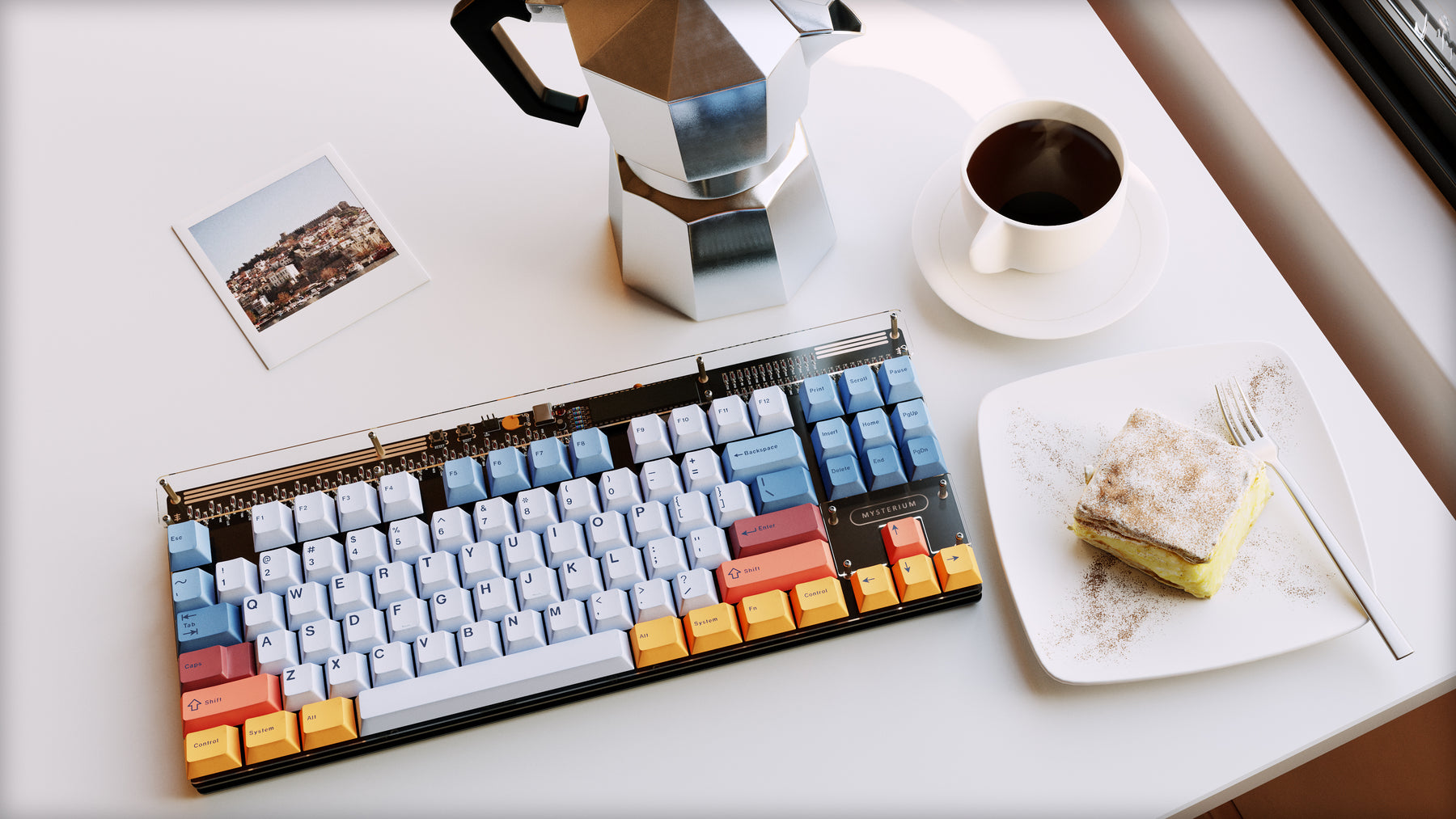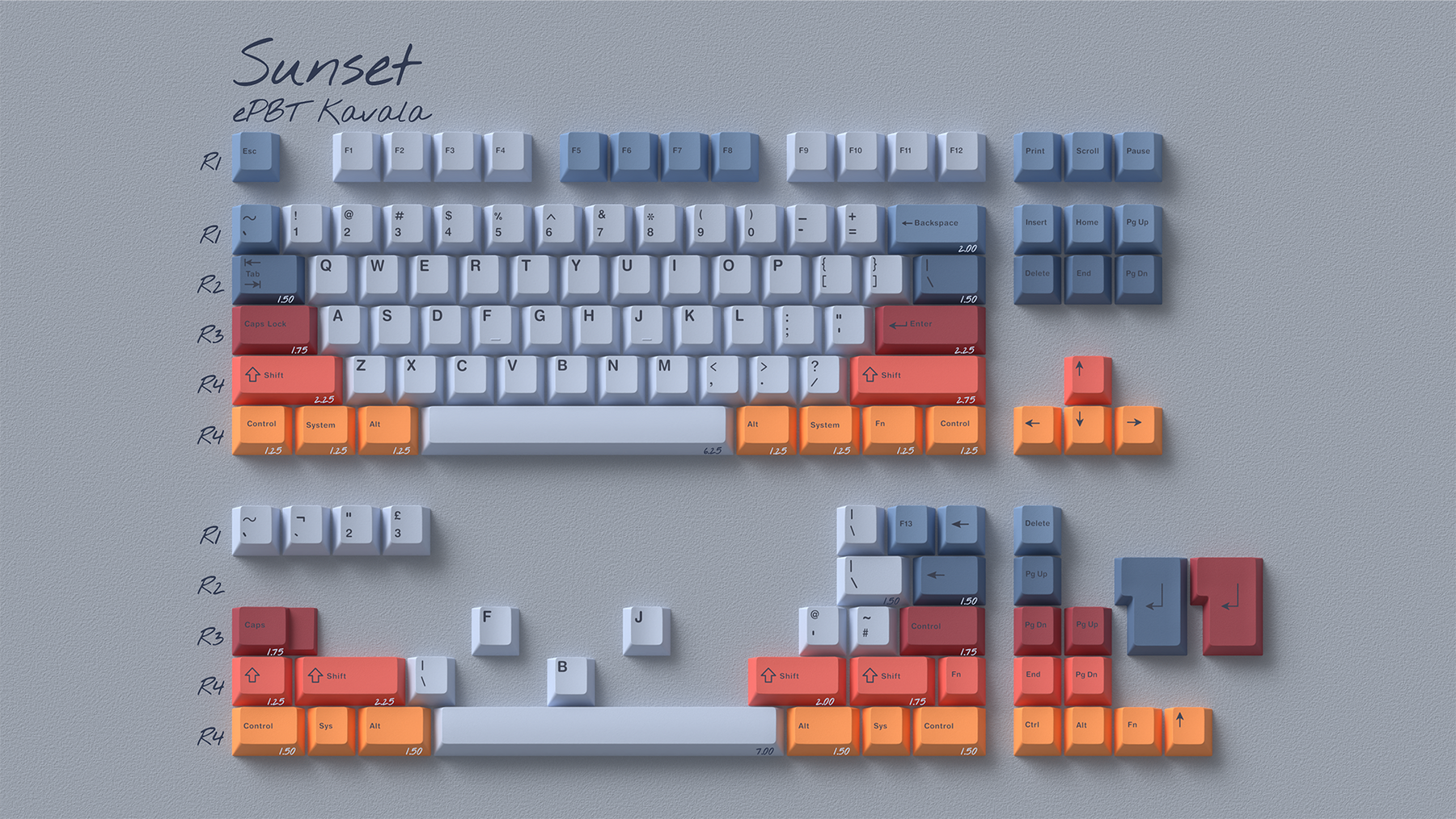 Sunset - Base Kit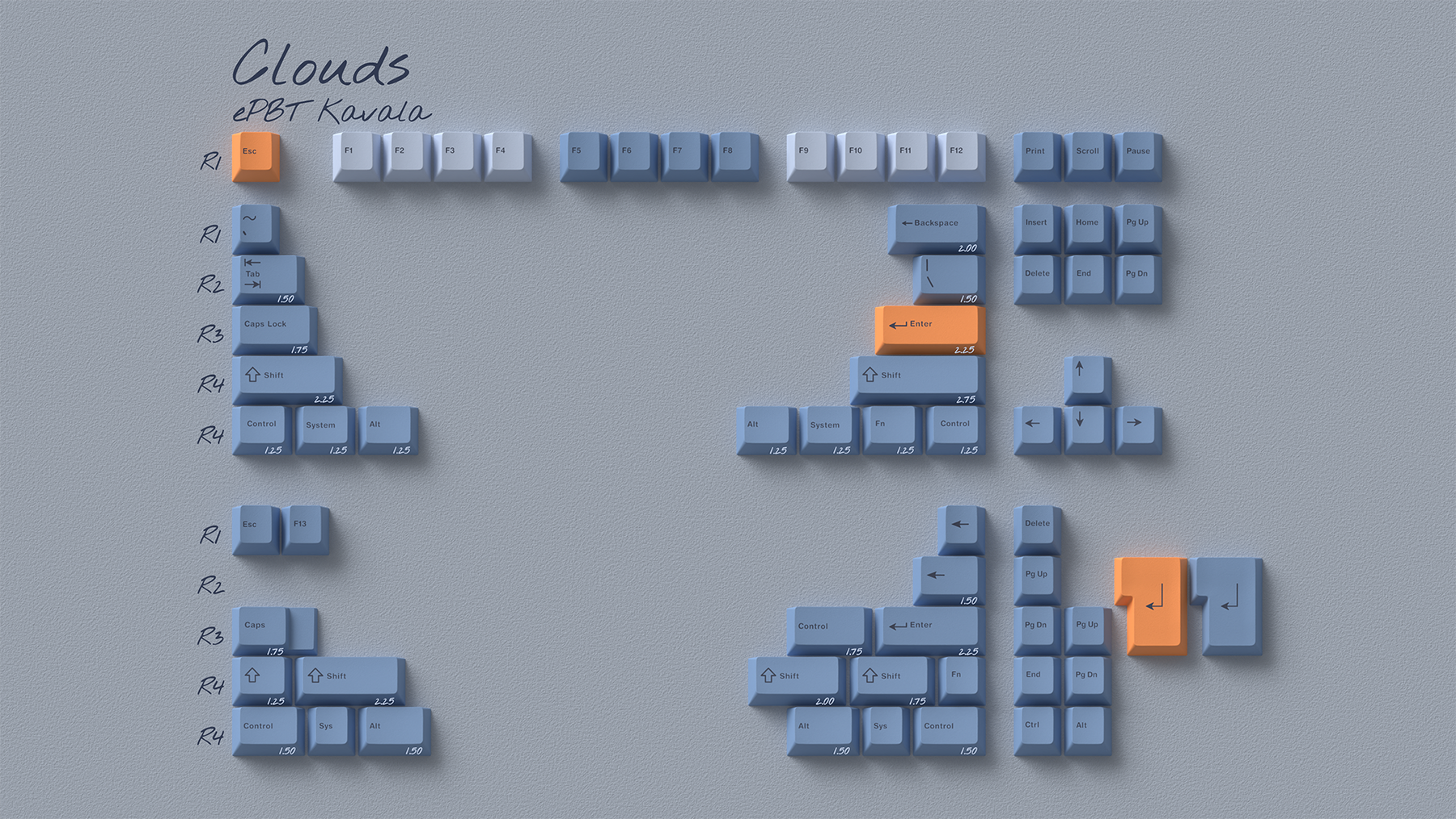 Clouds - Mods
Sky - Alt Alphas ***SOLD OUT***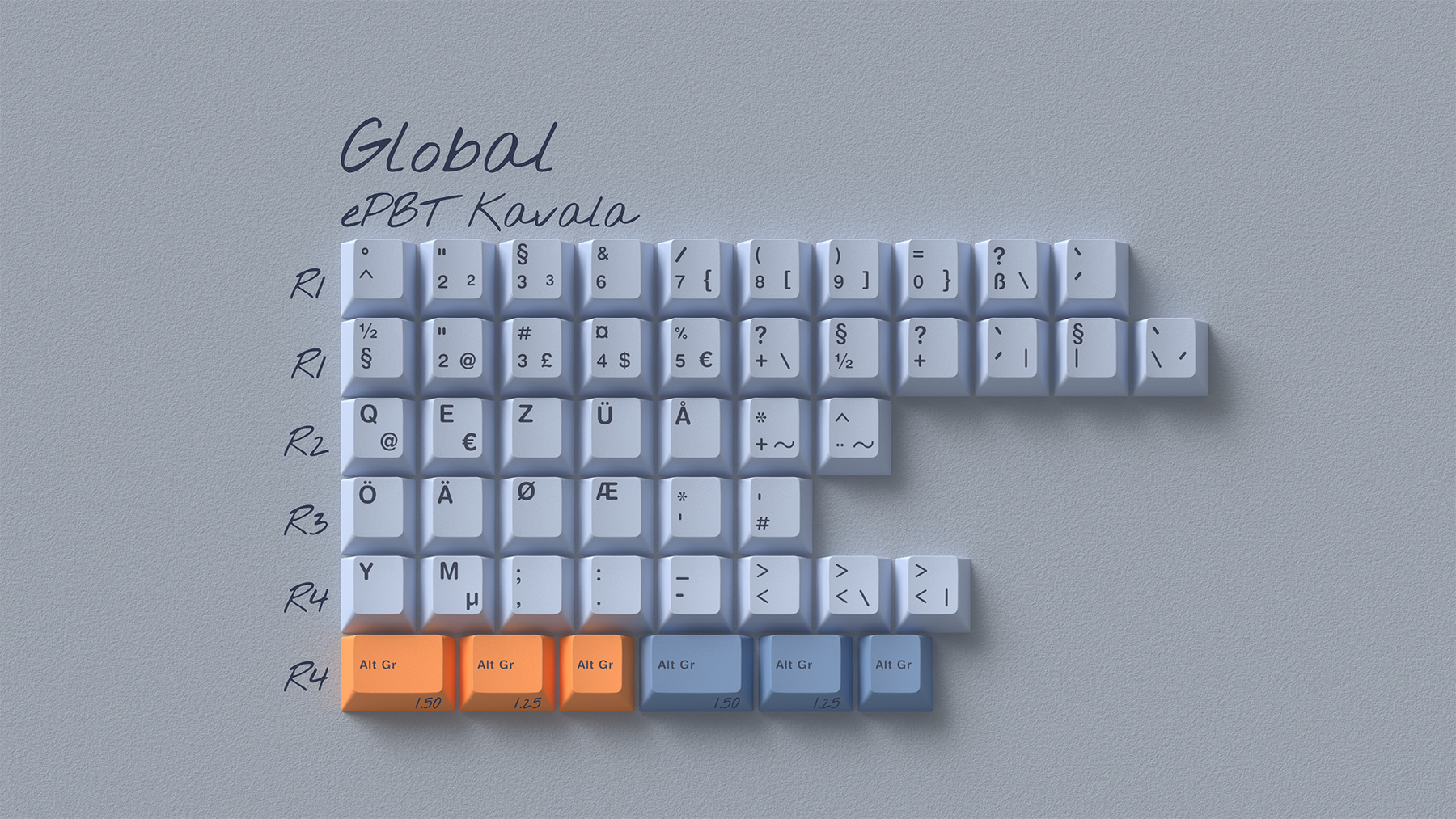 Global - NorDe ***SOLD OUT***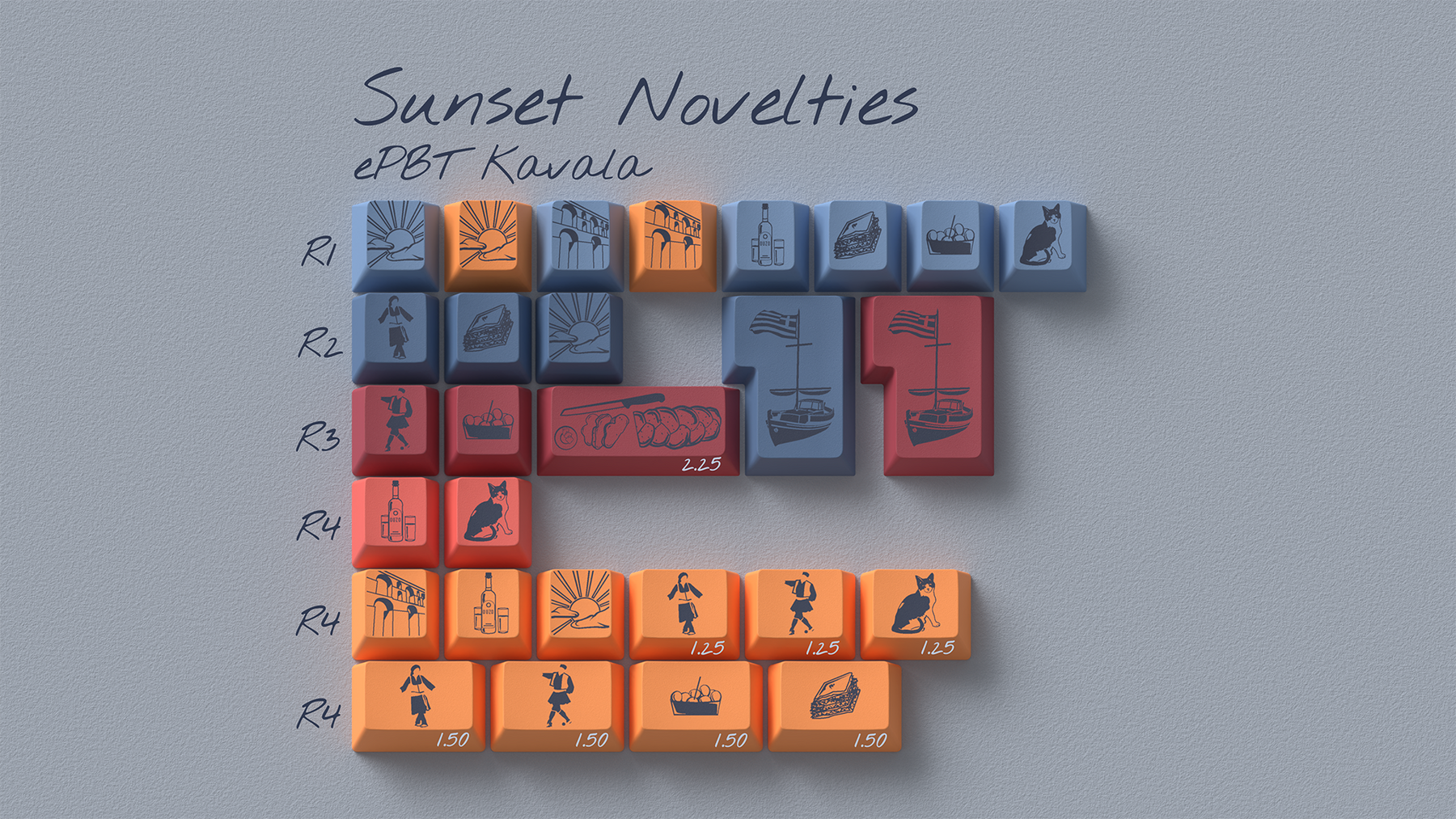 Sunset Novelties ***SOLD OUT***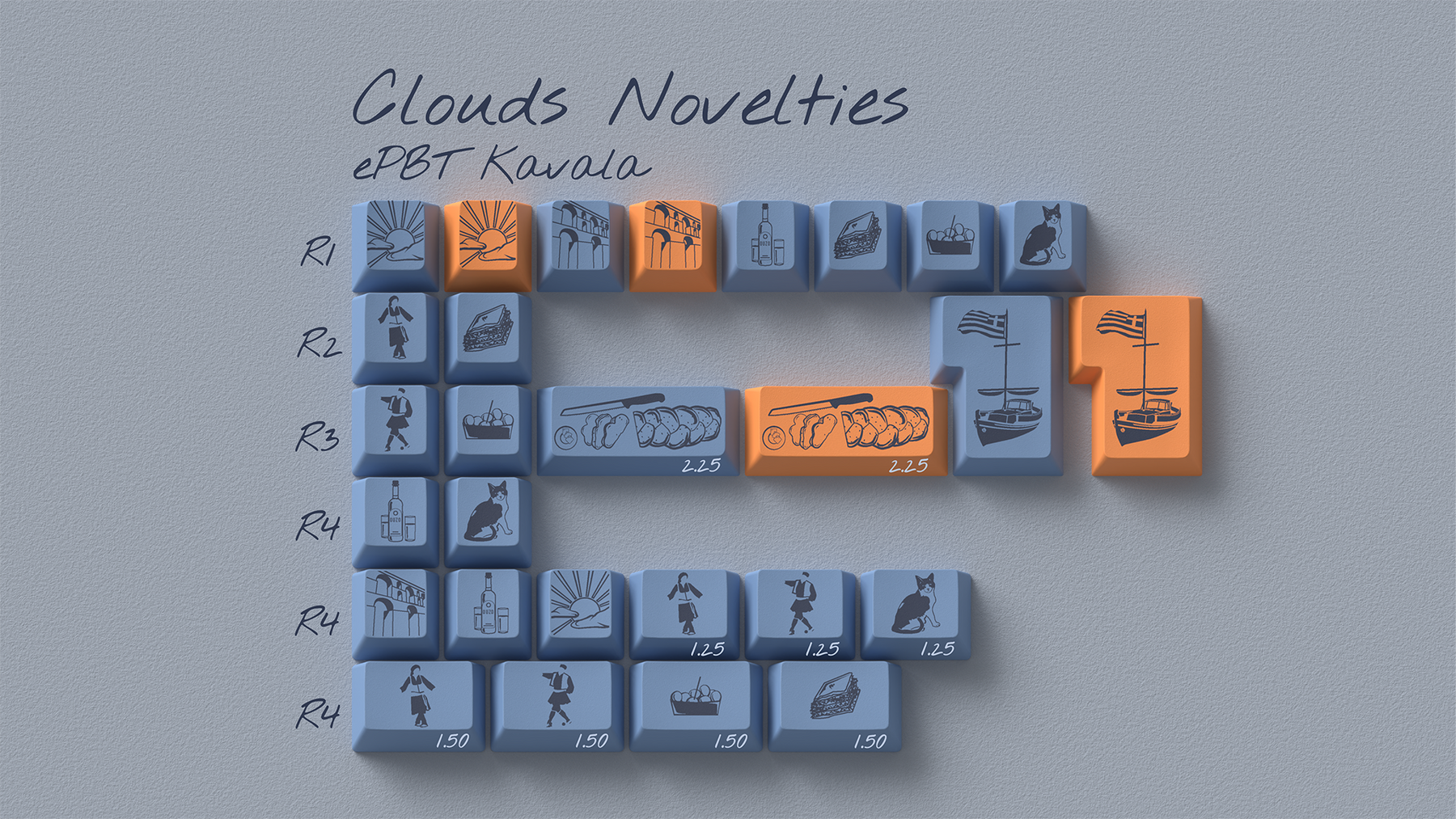 Clouds Novelties ***SOLD OUT***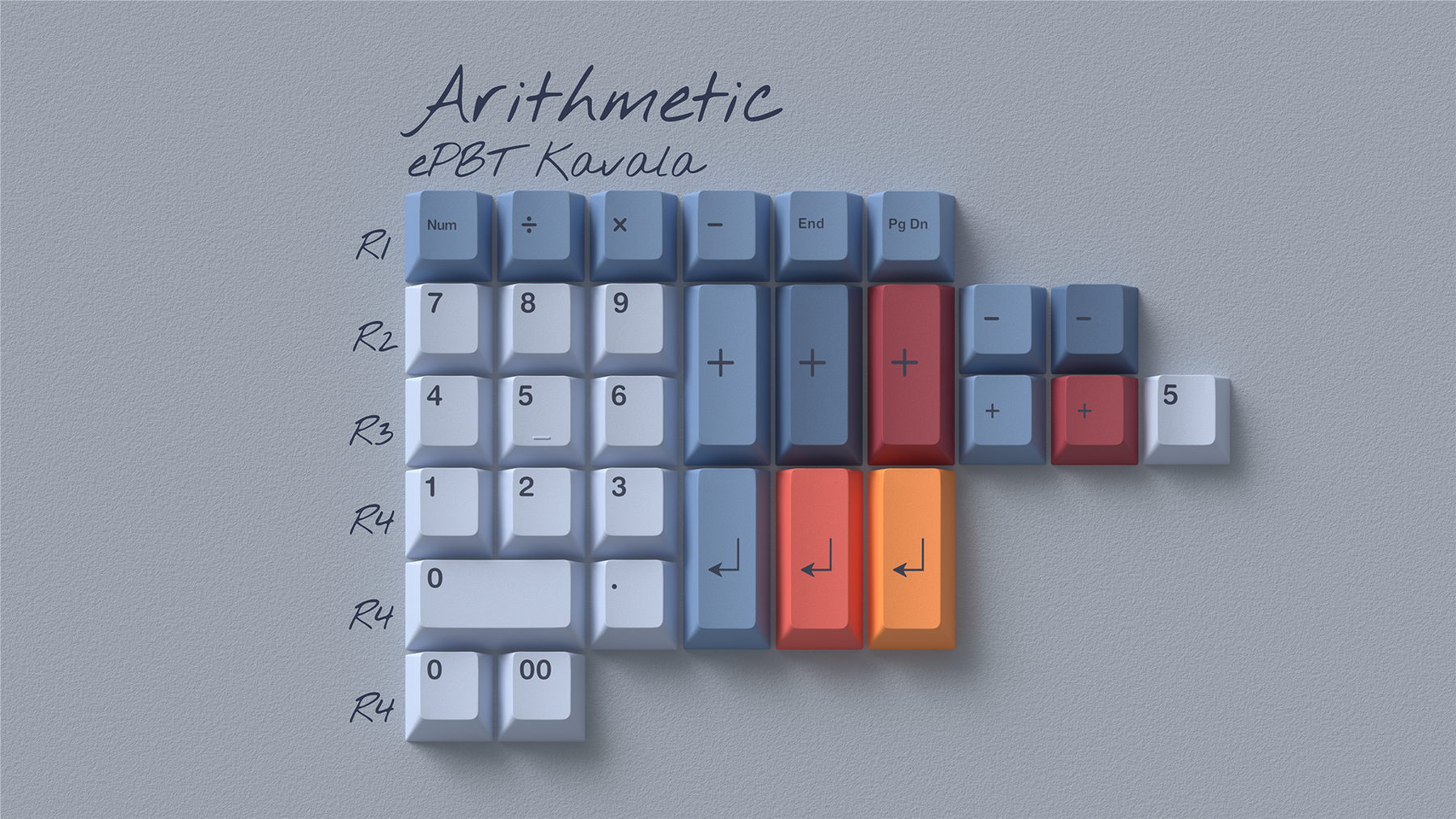 Arithmetic - Numpad ***SOLD OUT***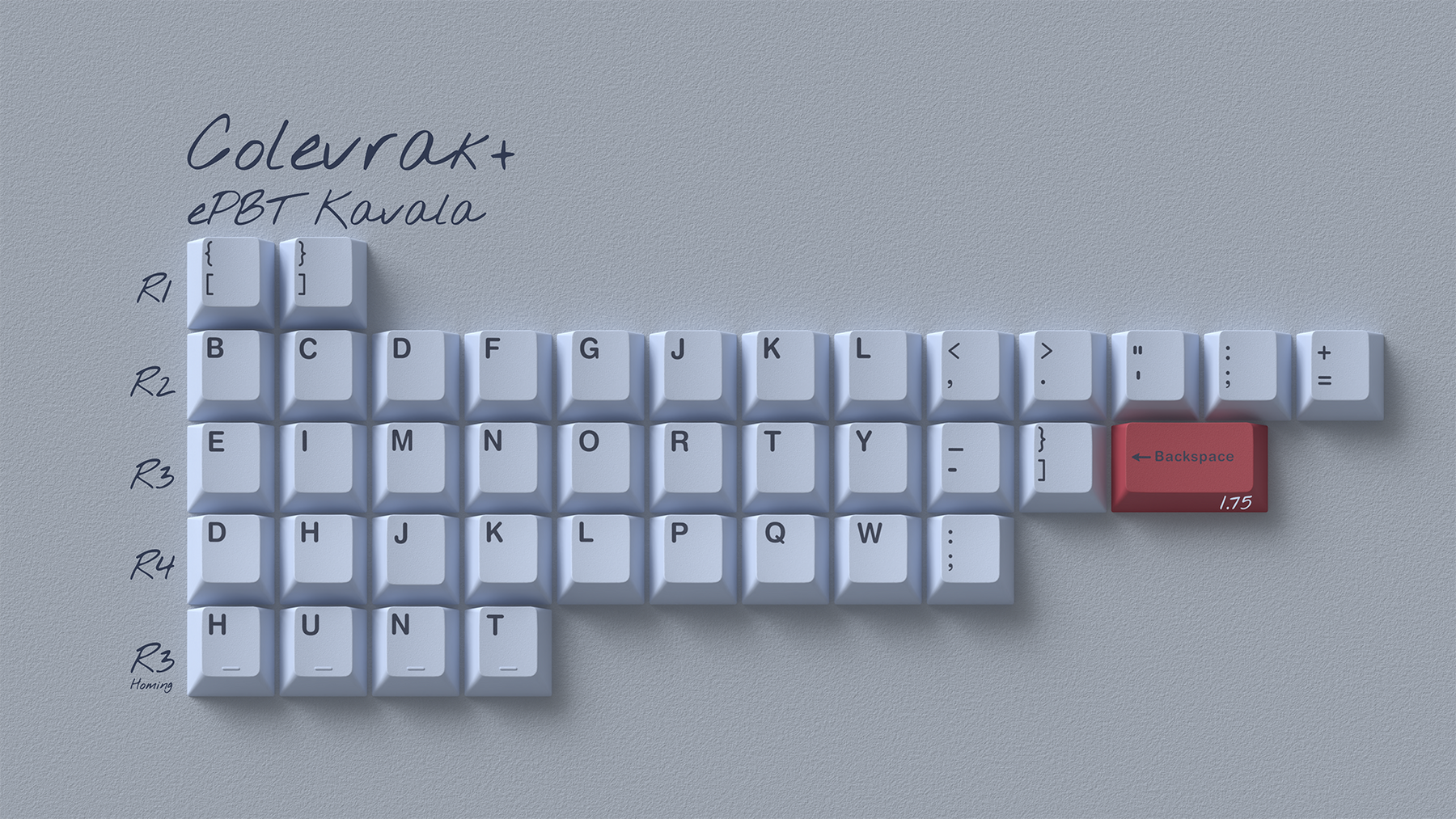 Colevrak+ ***SOLD OUT***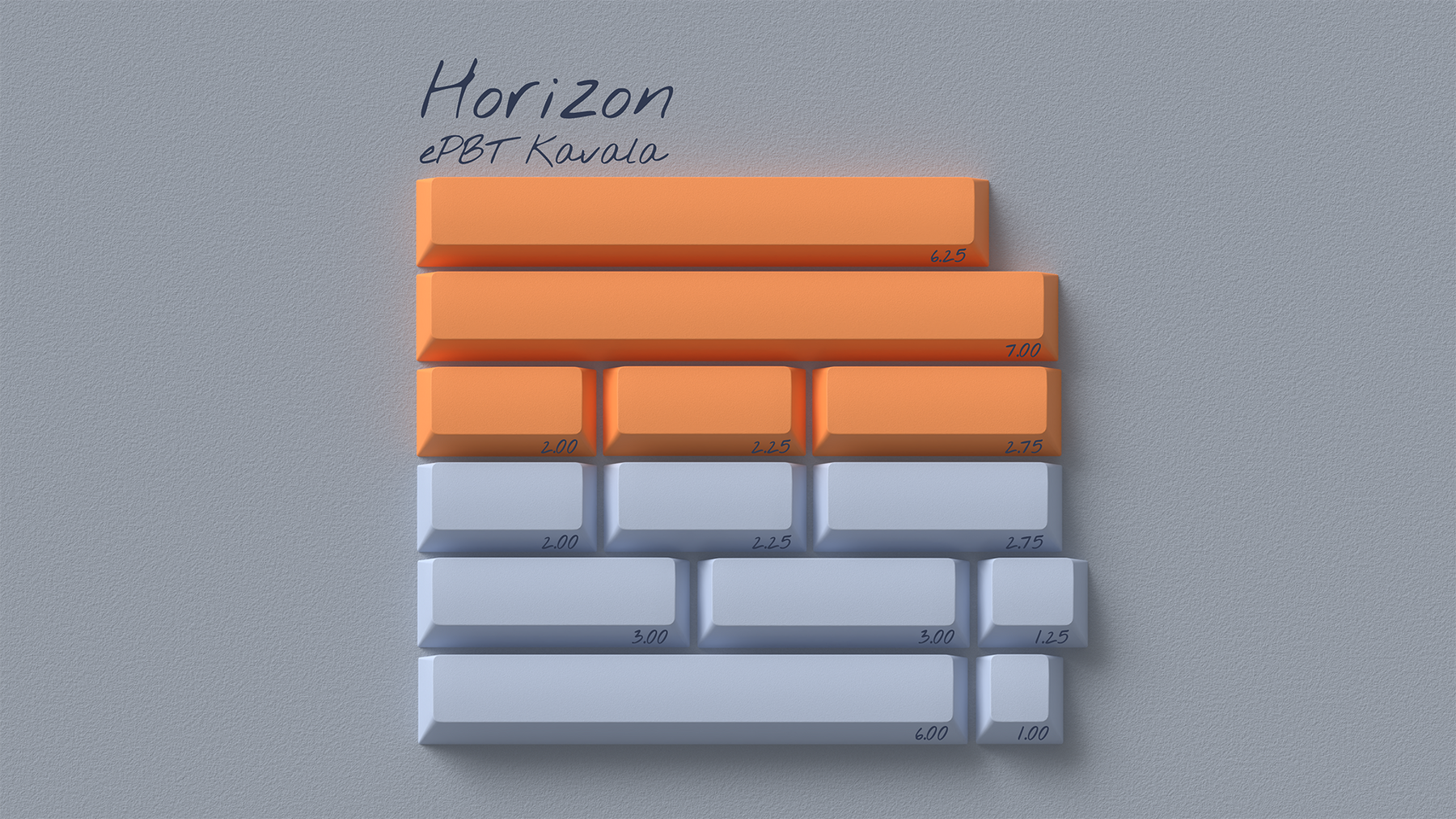 Horizon - Spacebars ***SOLD OUT***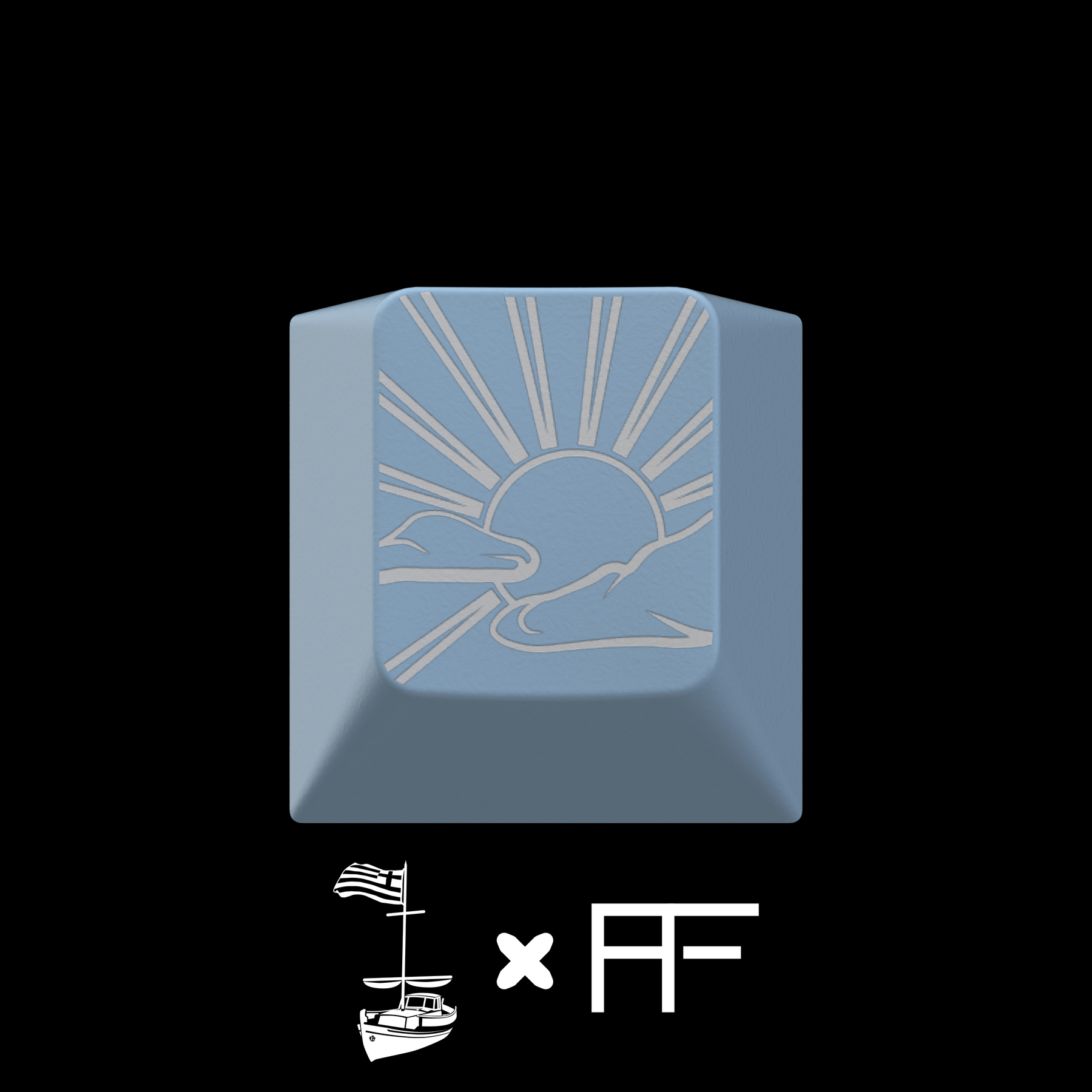 Asero x Kavala - Sunset ***SOLD OUT***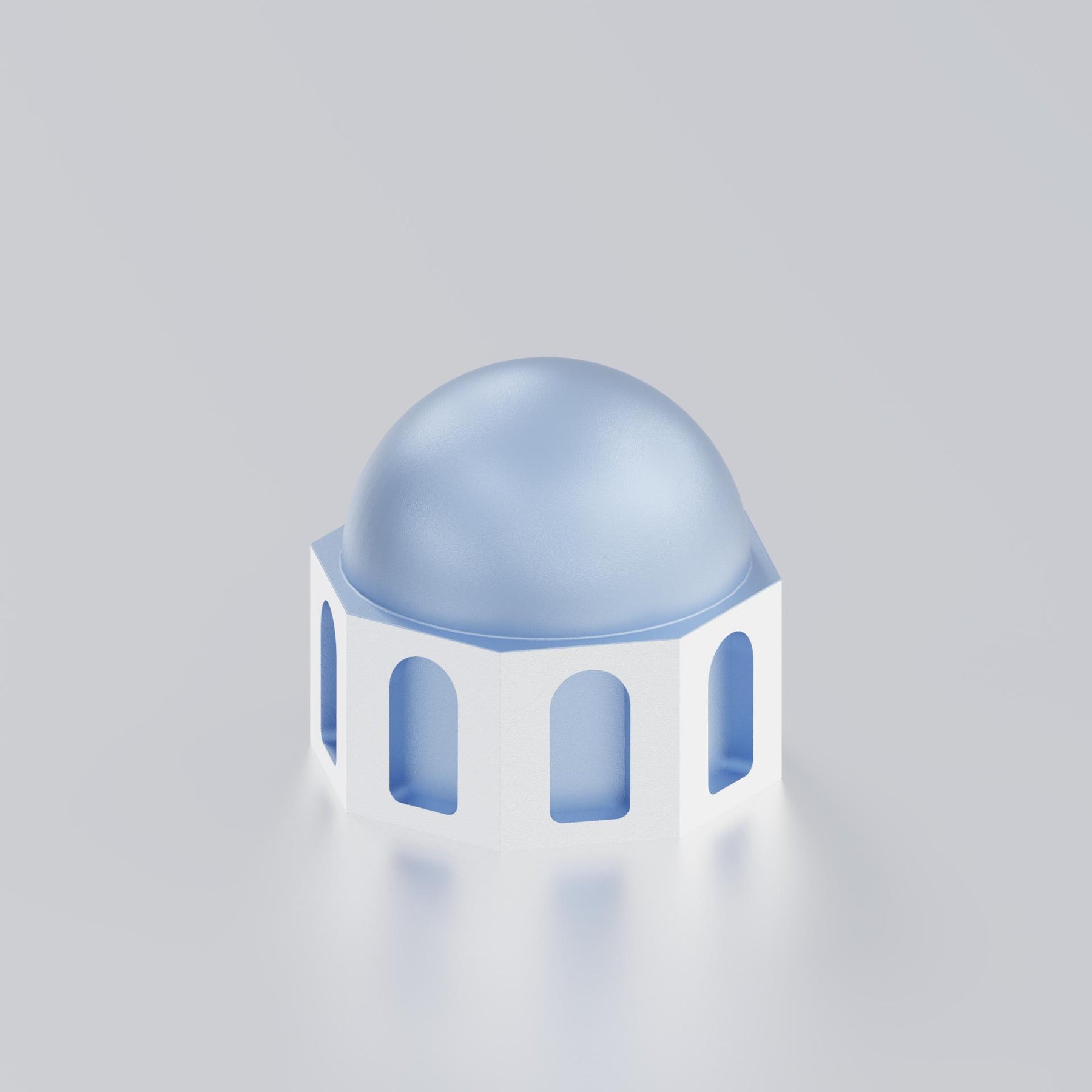 Captus x Kavala - Santorini ***SOLD OUT***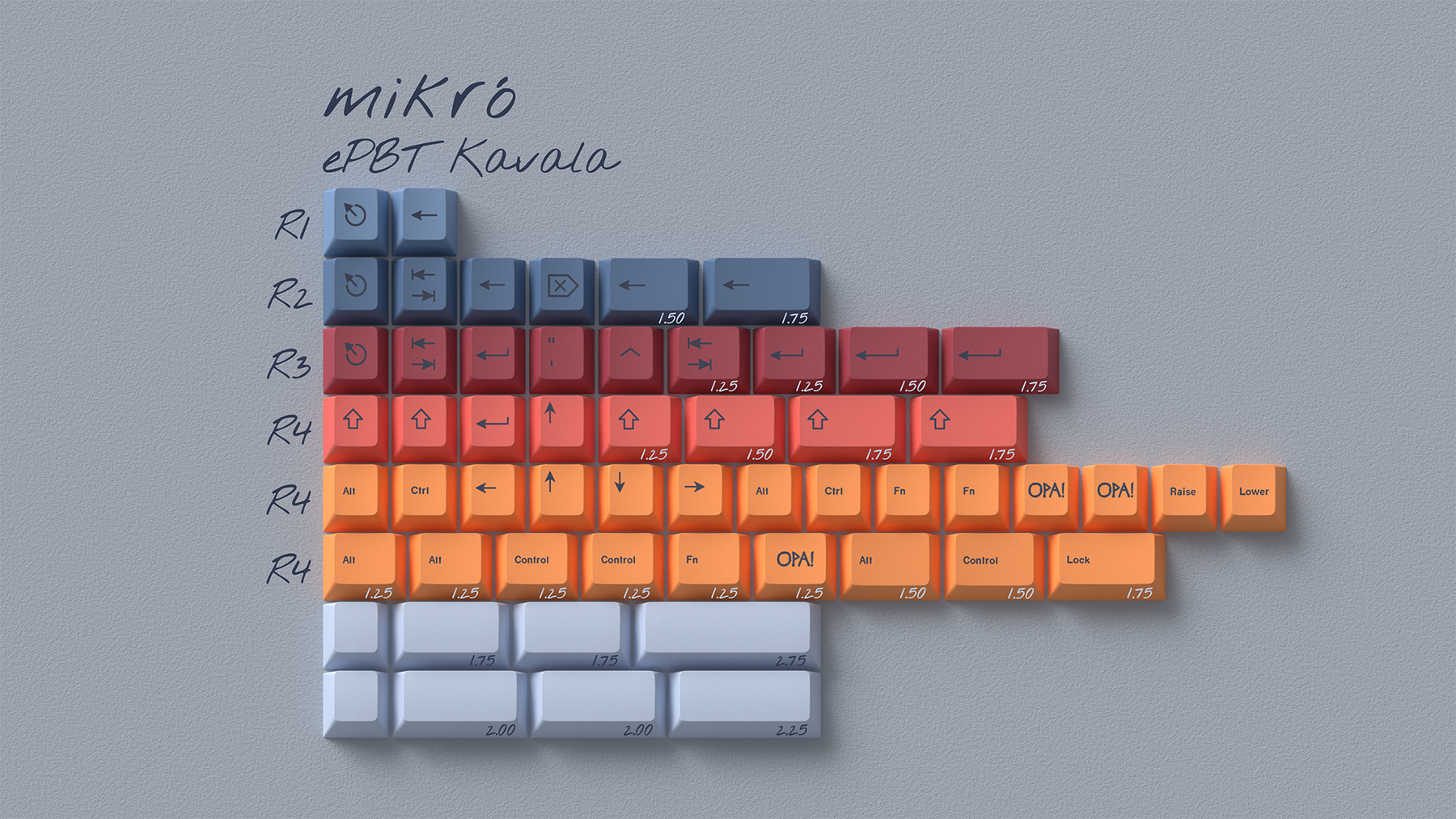 Mikró - 40s ***SOLD OUT***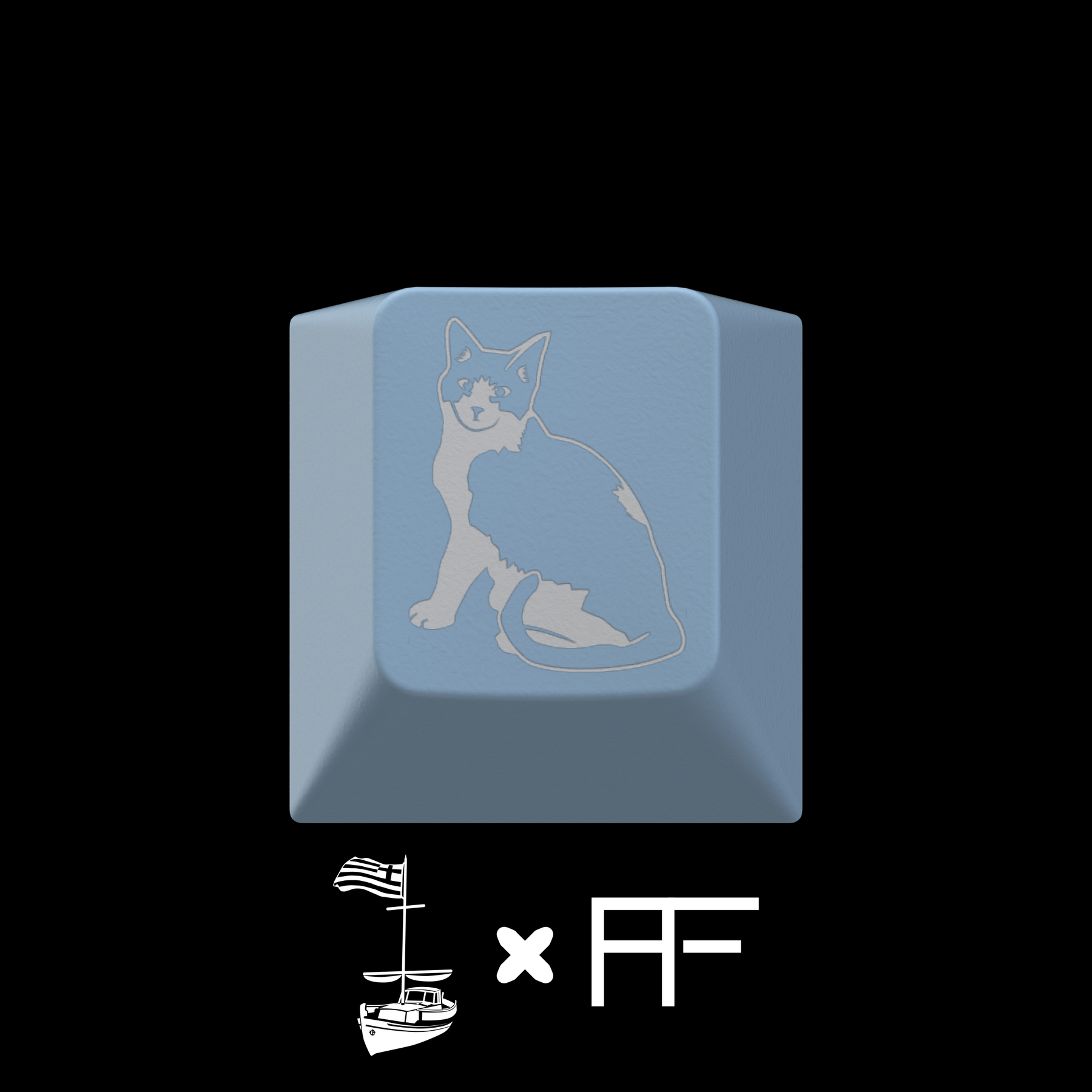 Asero x Kavala - Cat ***SOLD OUT***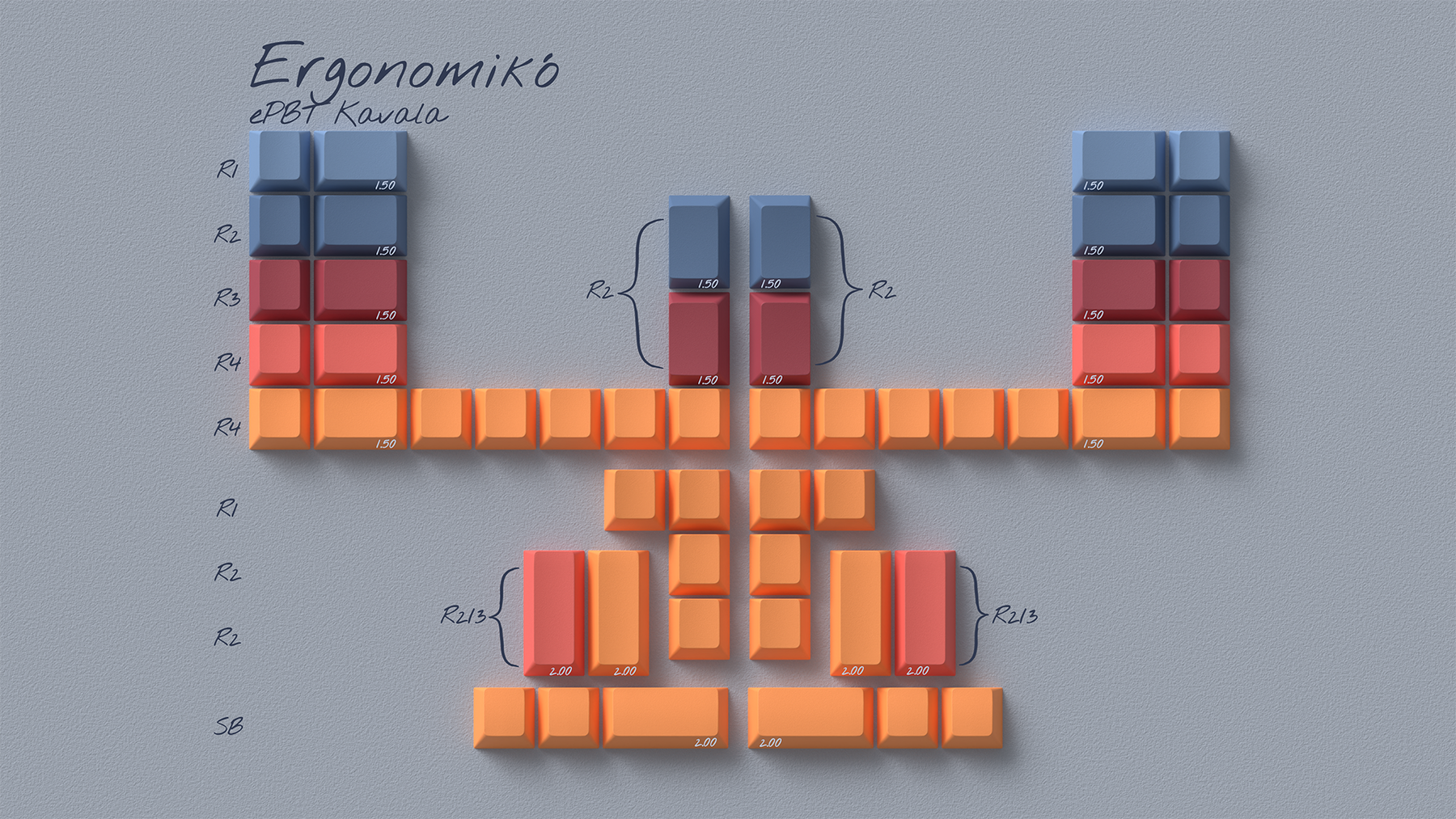 Ergonomikó - Ergo ***SOLD OUT***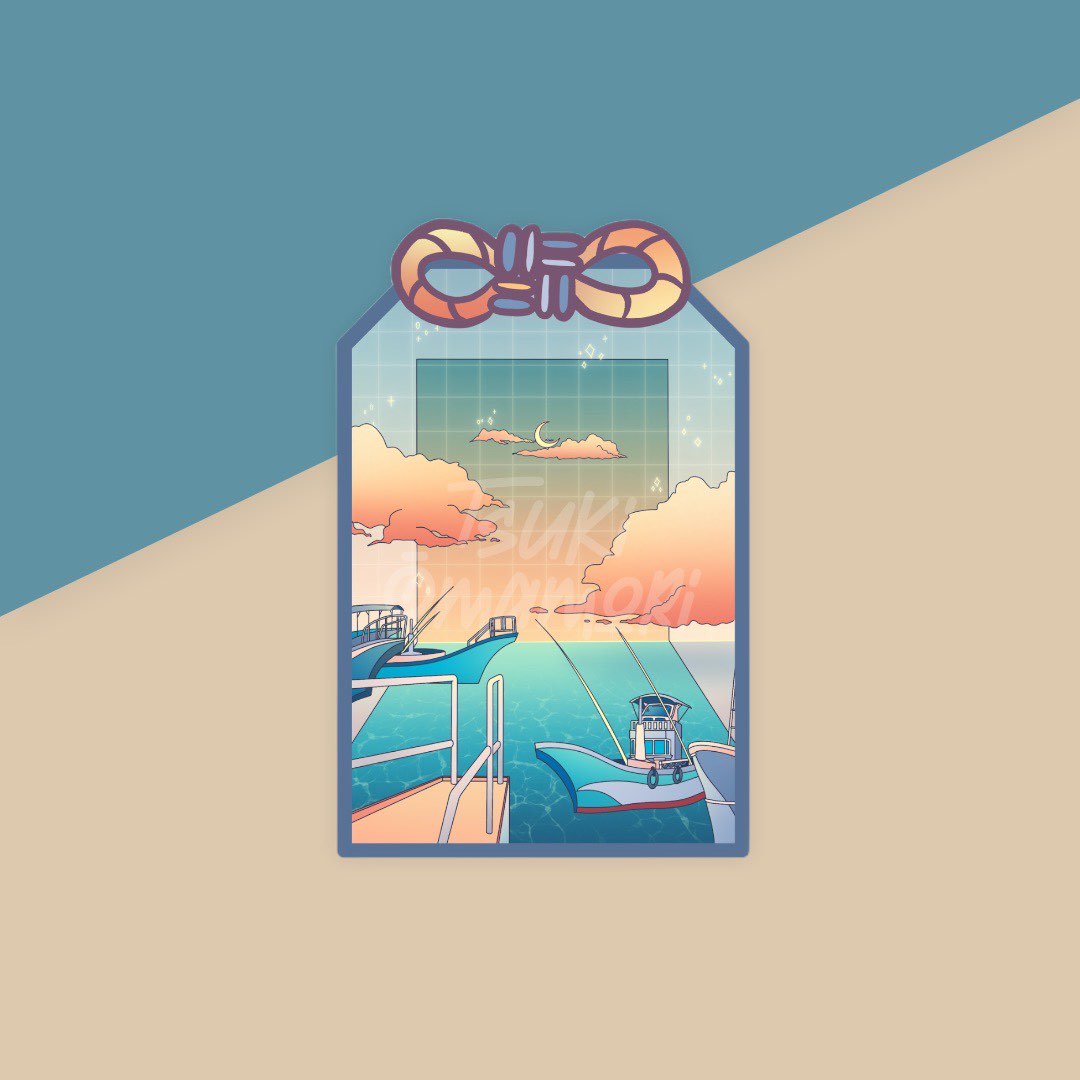 Sticker - Moon ***SOLD OUT***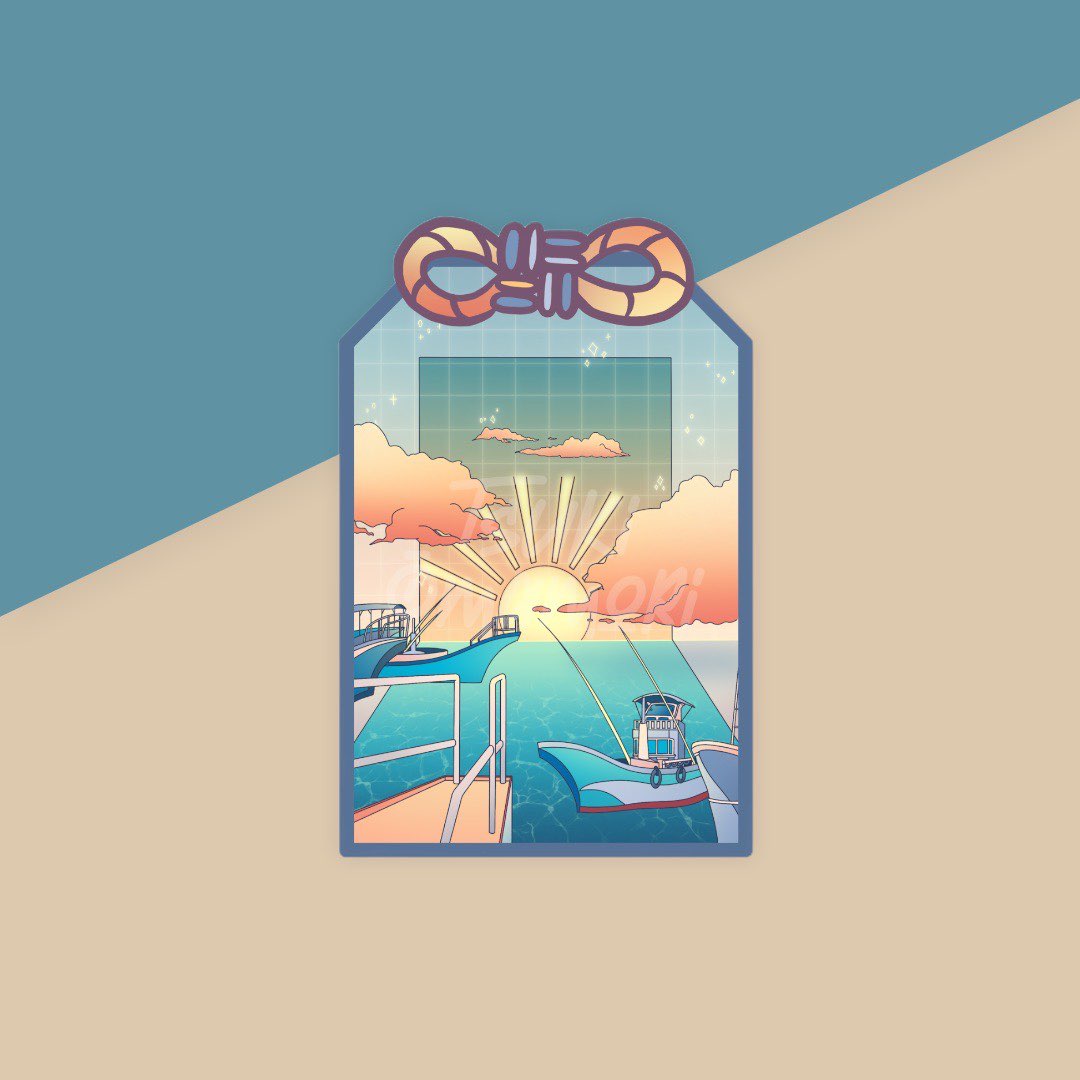 Sticker - Sun ***SOLD OUT***
[Pre-Order] ePBT Kavala
Pre-Order
ePBT Kavala:
Sunset - Base Kit
ESTIMATE SHIPPING - Q2 2022

A beautiful Greek sunset
Looking out over the water from the balcony of a white, mountainside house is a sight that will stick with you forever. As the sun goes down and the warm yellows oranges and reds take over.
Cylent has designed Kavala to be used in two configurations. Those of you who like the cool blue sky can opt to pick up the Clouds kit for the analogous blues. Even though this set employs so many colours, the mix of warm and cool tones makes it surprisingly easy to pair with any board.
Details
Dye-Sublimation PBT
Cherry Profile
Designed by Cylent

Timeline
GB End - 1 November
Estimate Shipping - Q2 2022


Not in Australia?