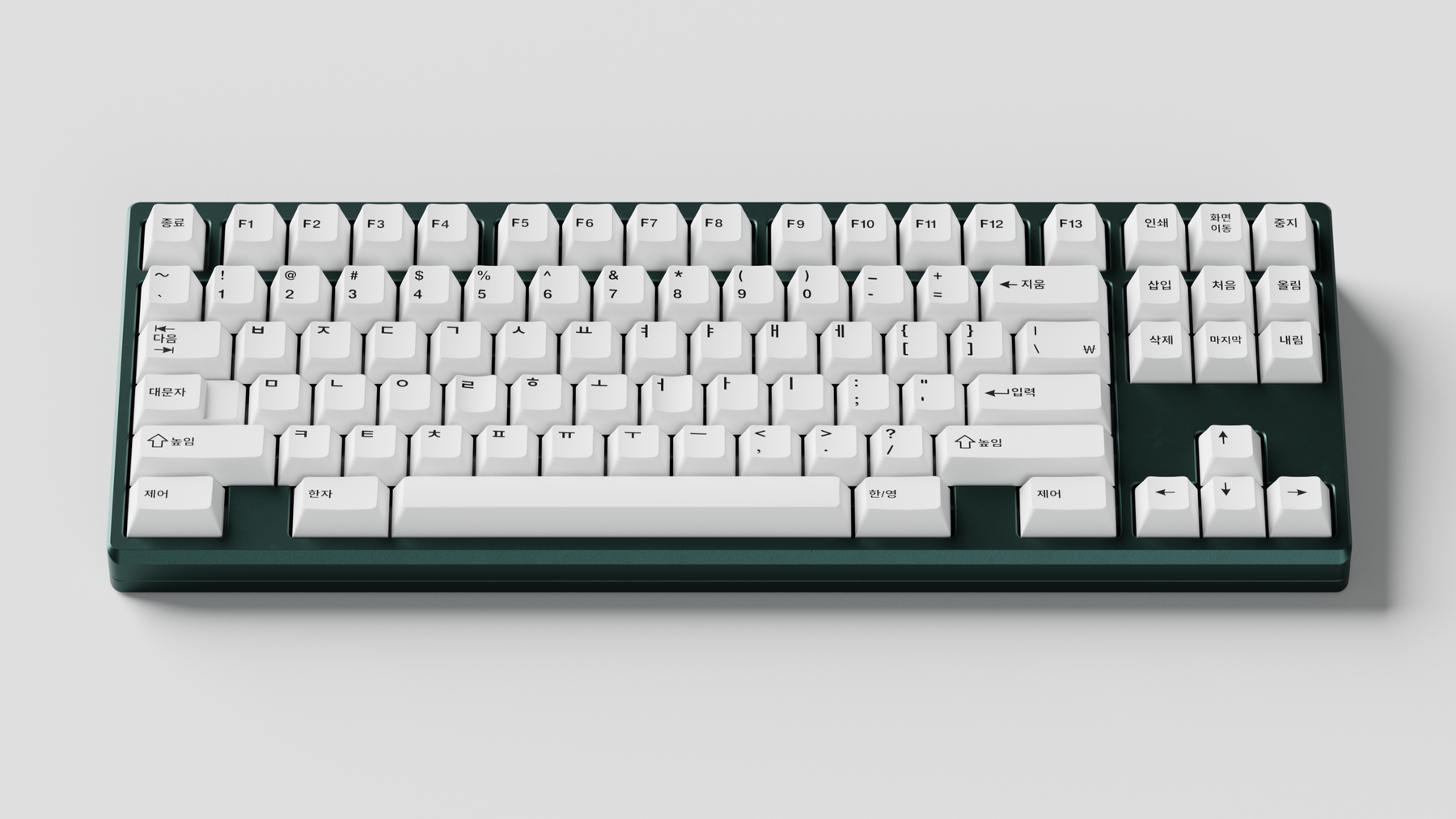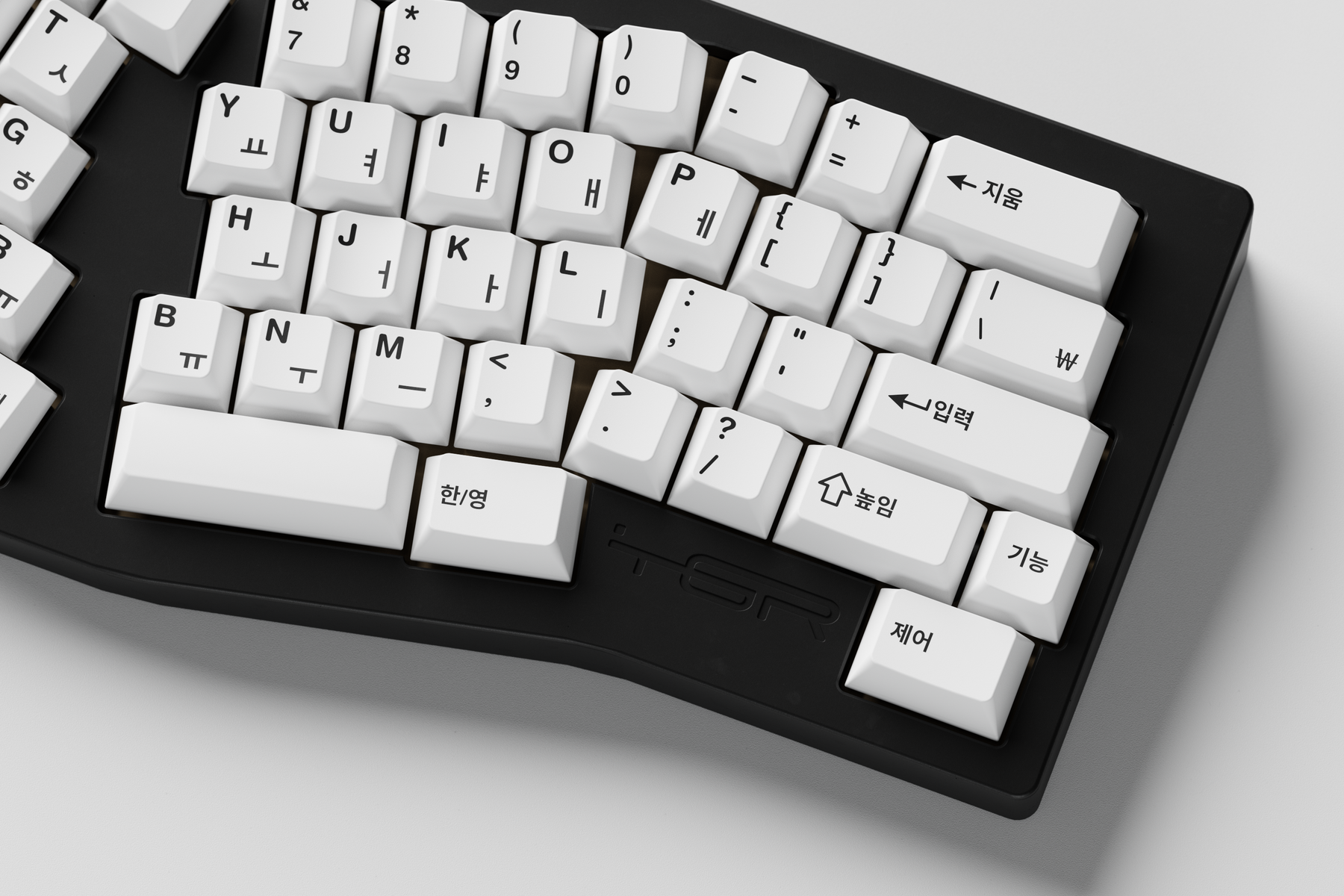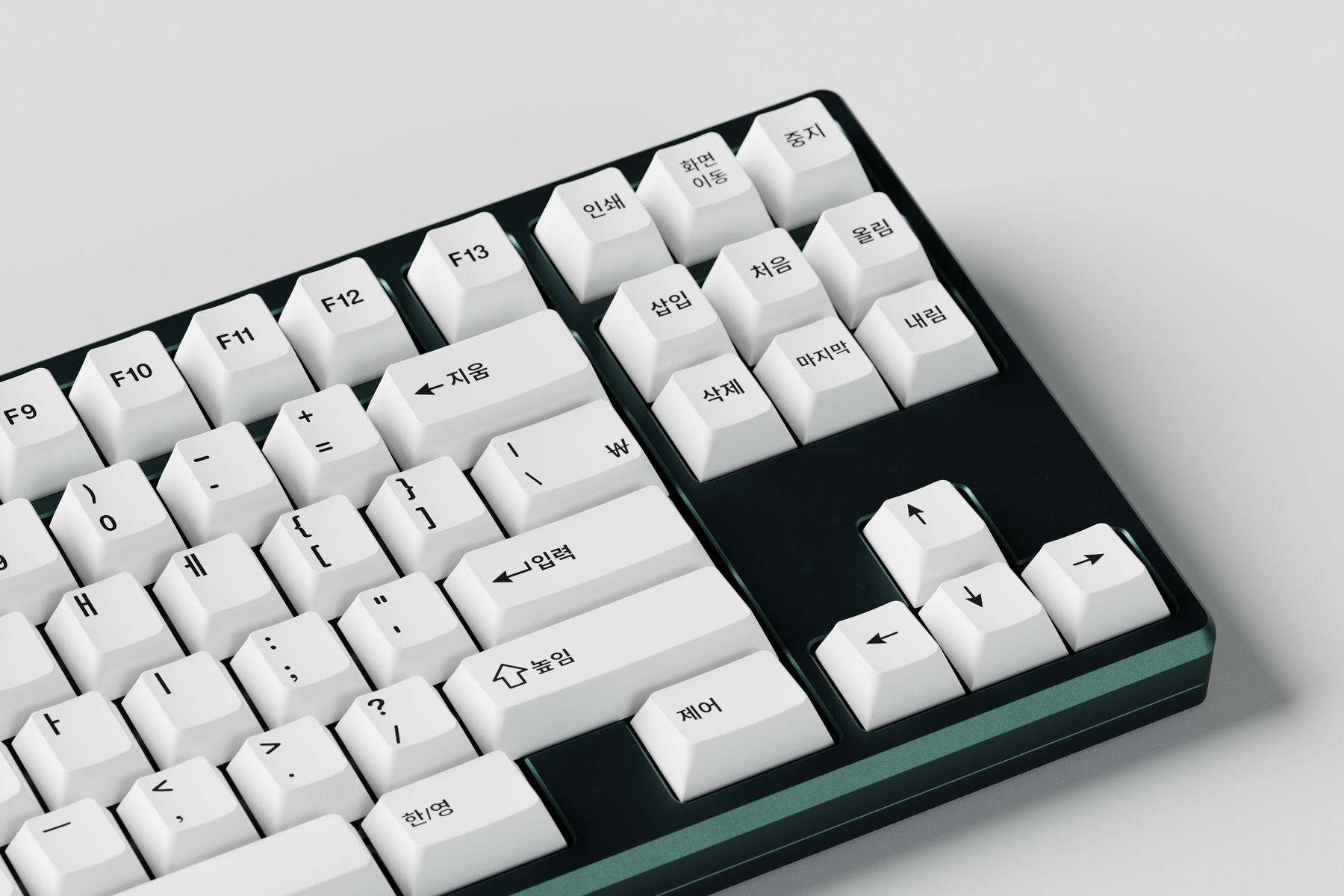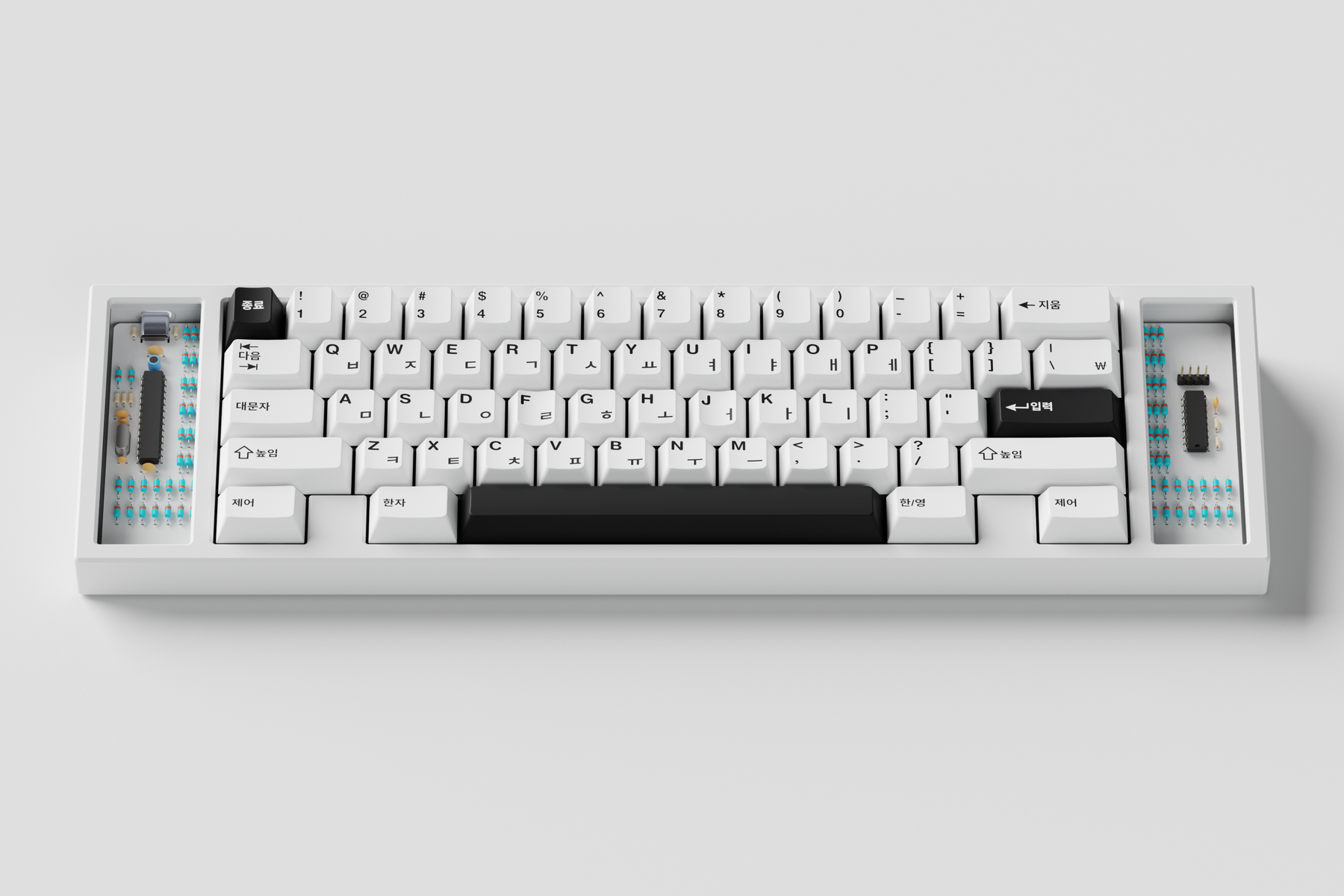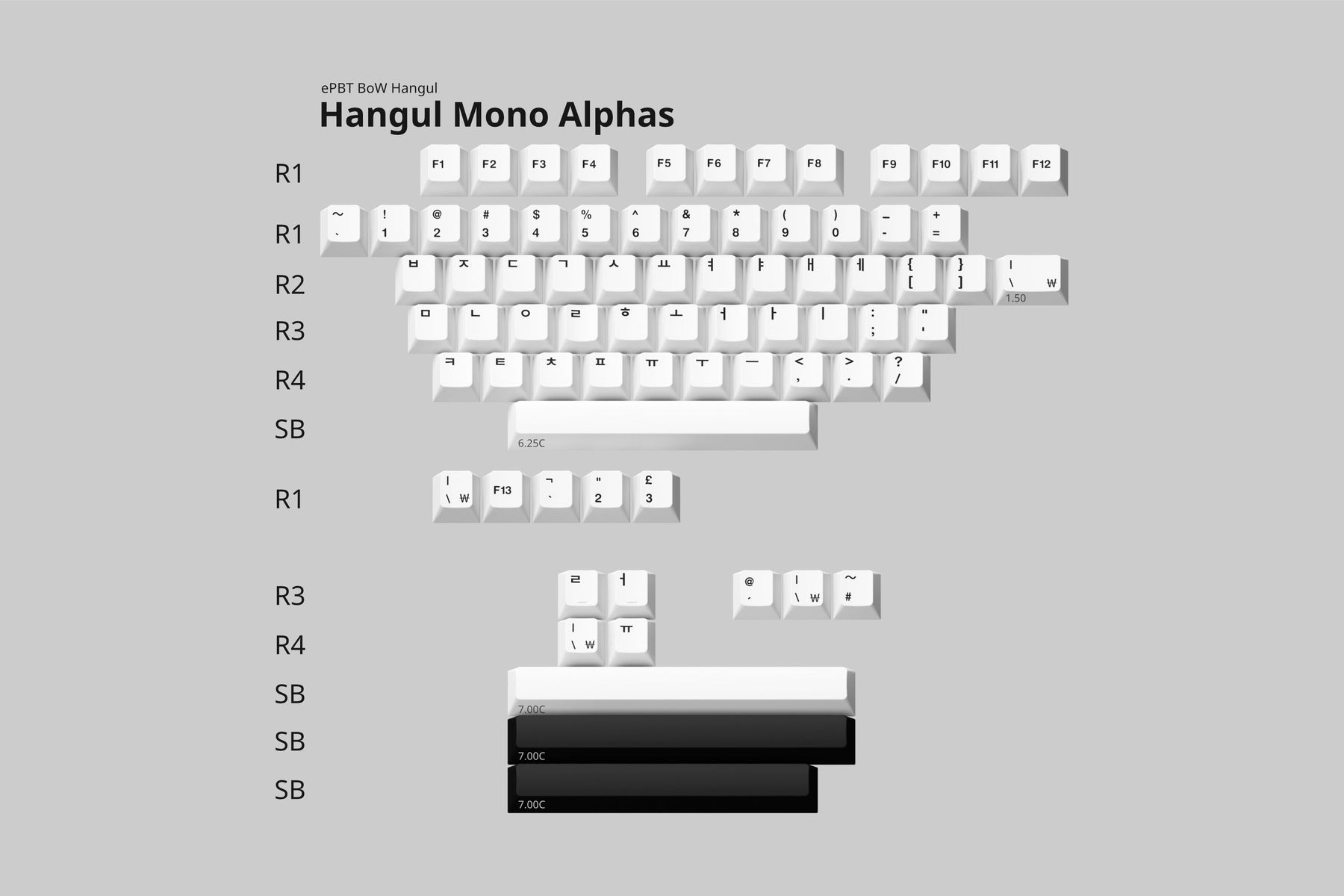 Hangul Alpha ***SOLD OUT***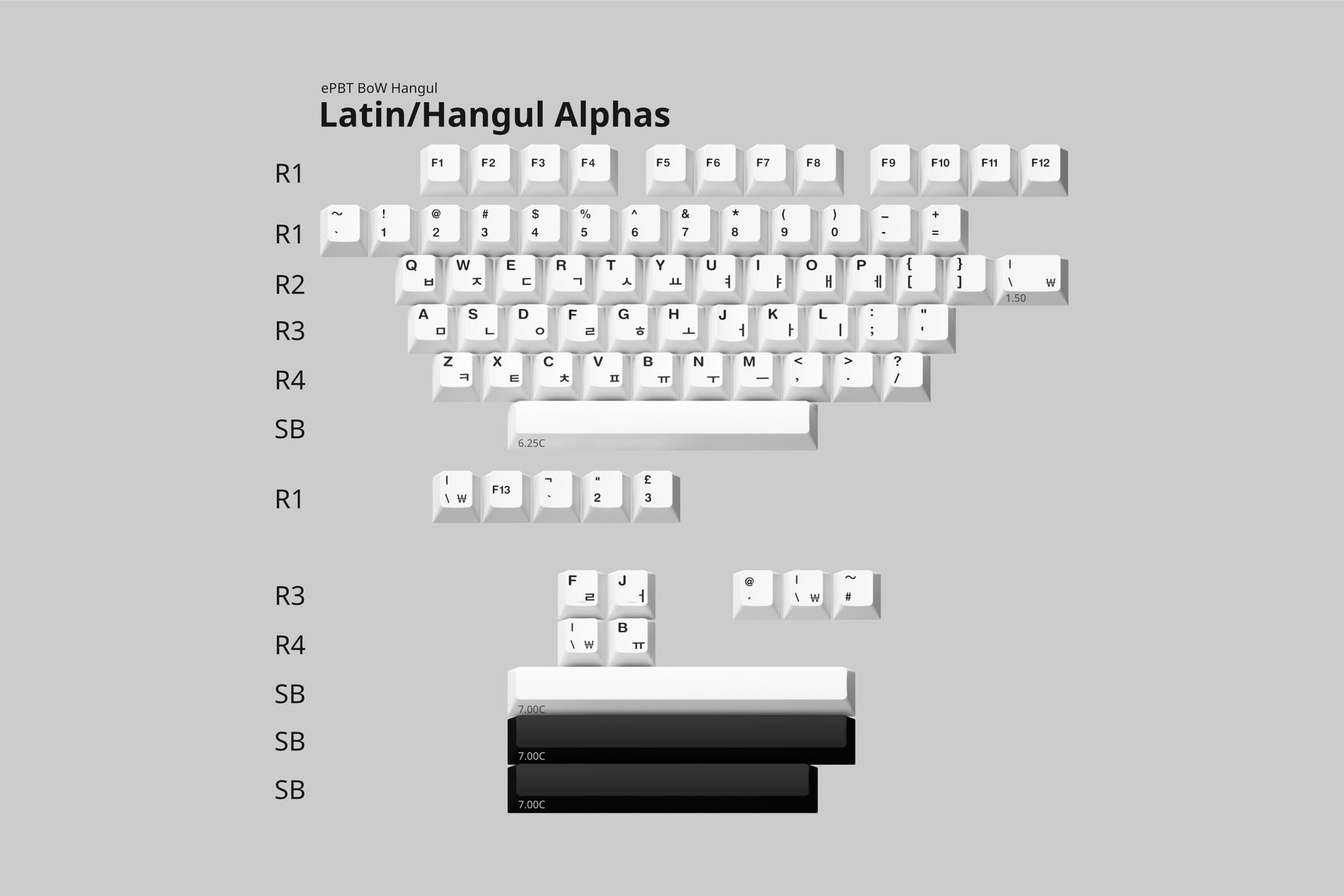 Latin Hangul Alpha ***SOLD OUT***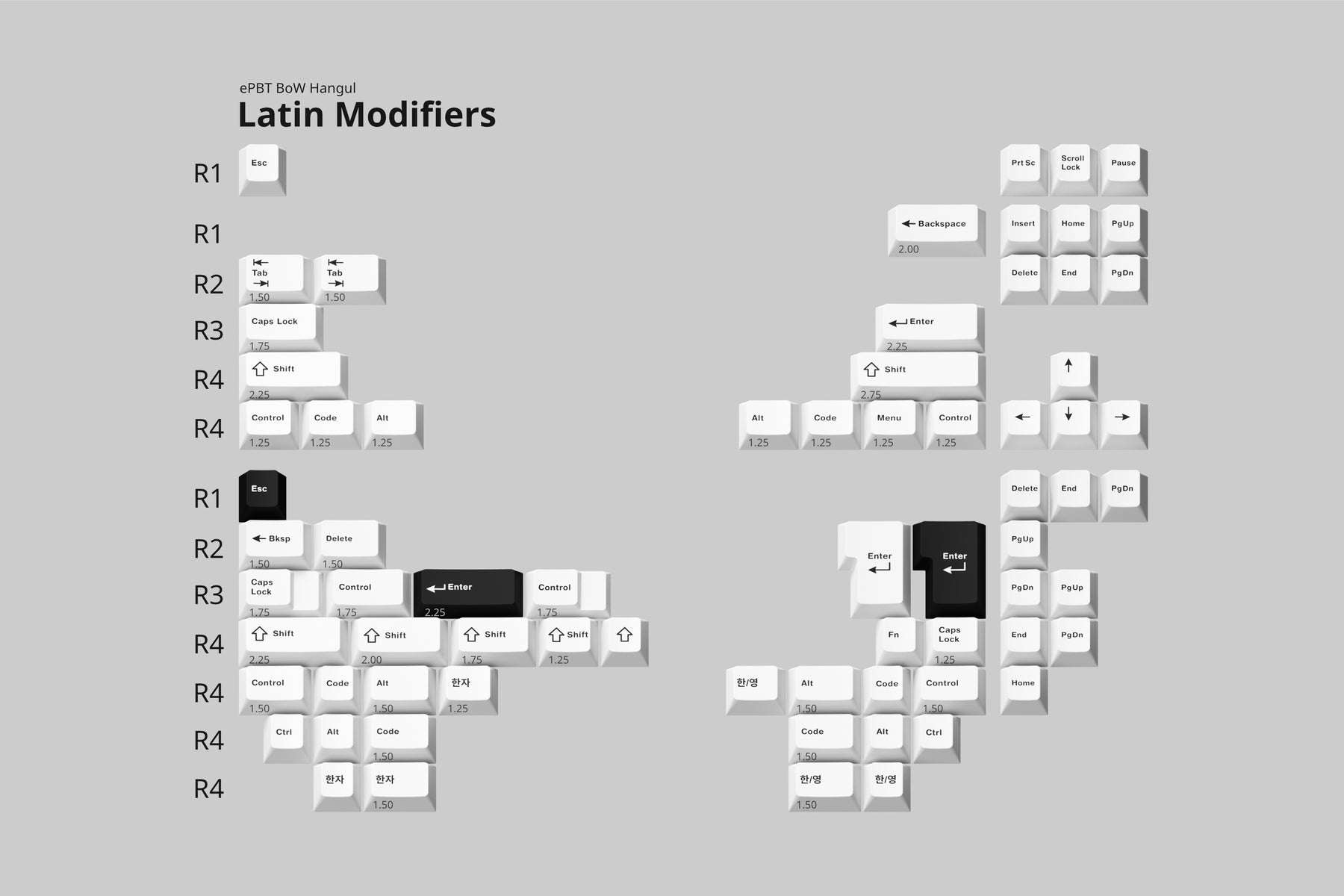 Latin Mods ***SOLD OUT***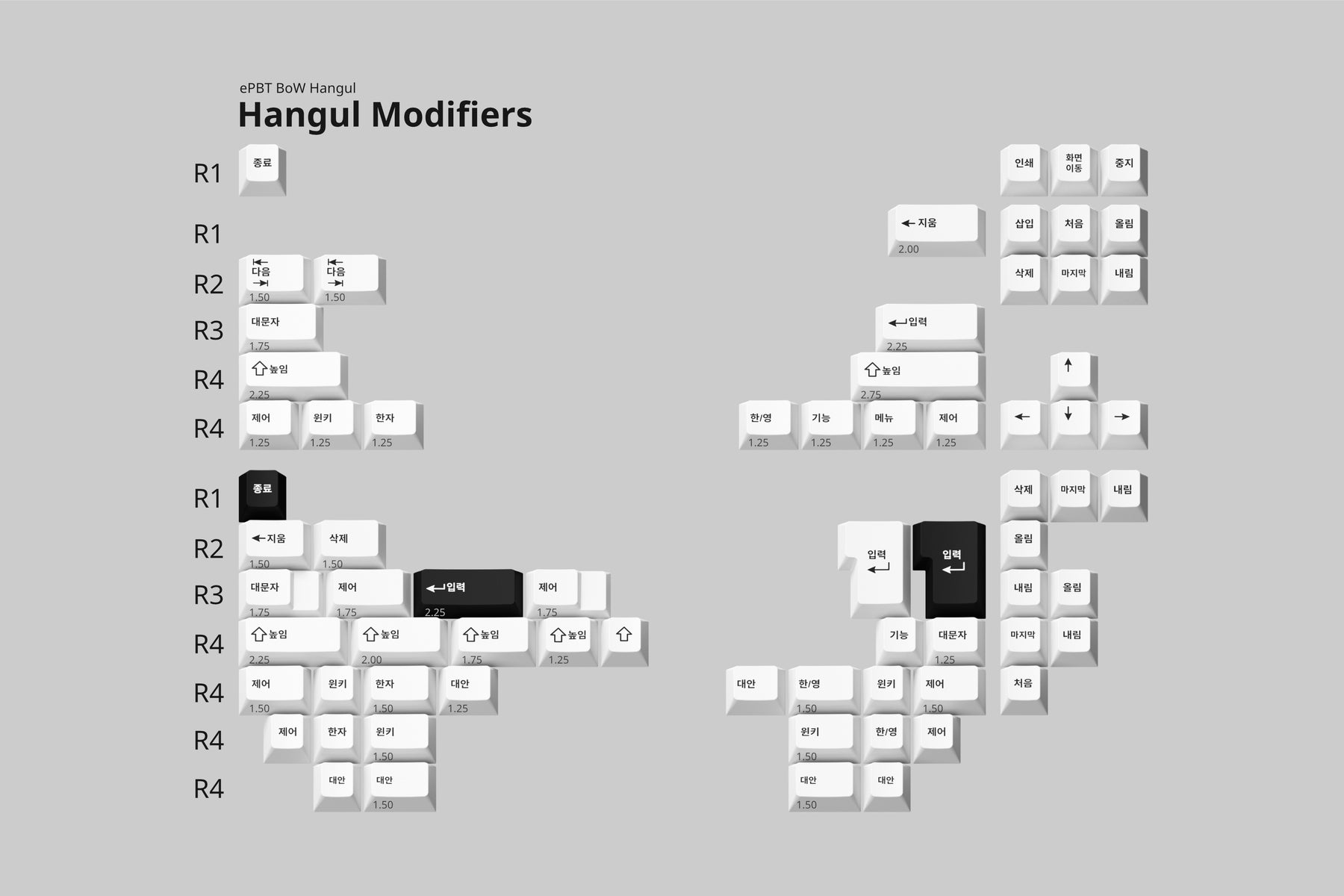 Hangul Mods ***SOLD OUT***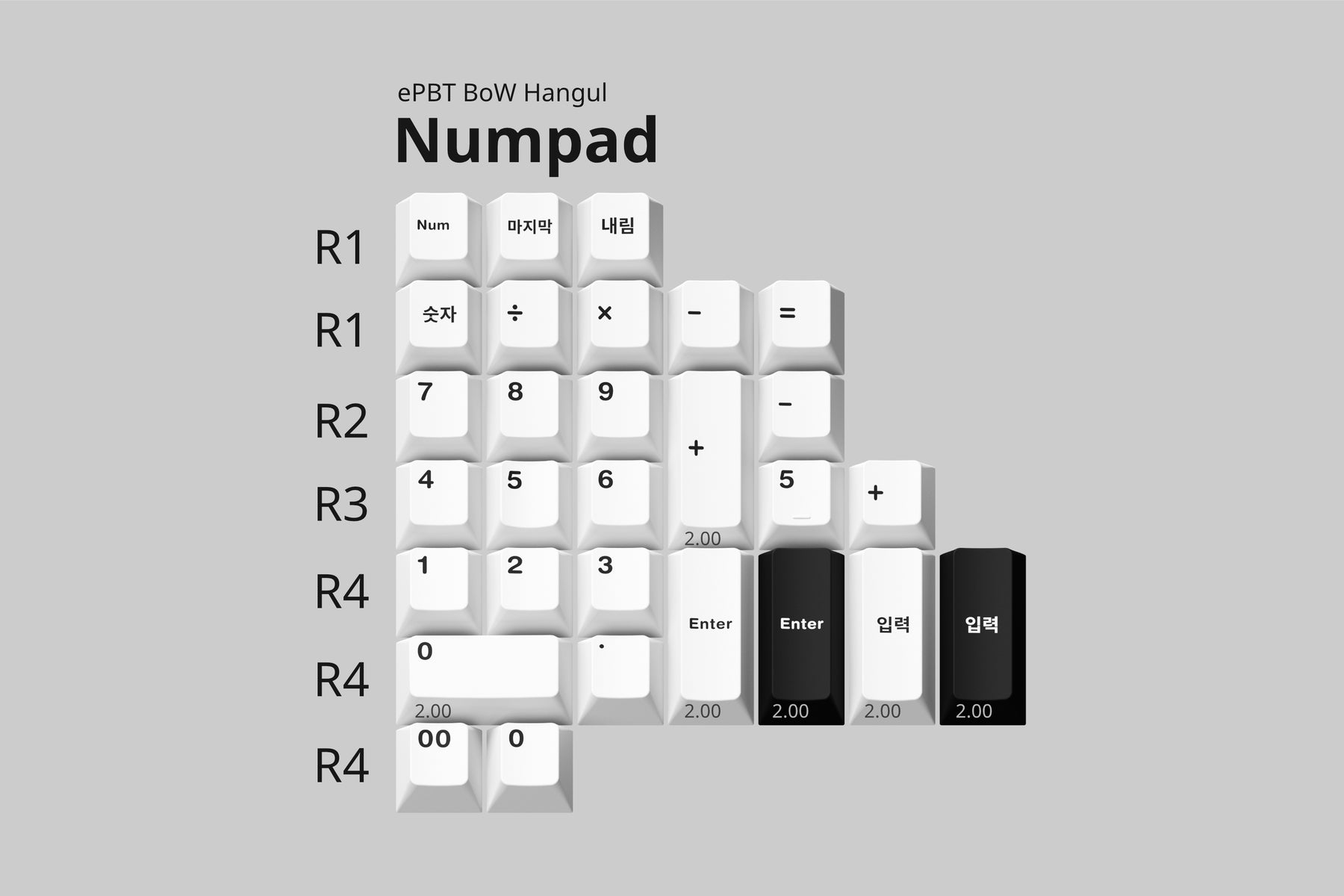 Numpad ***SOLD OUT***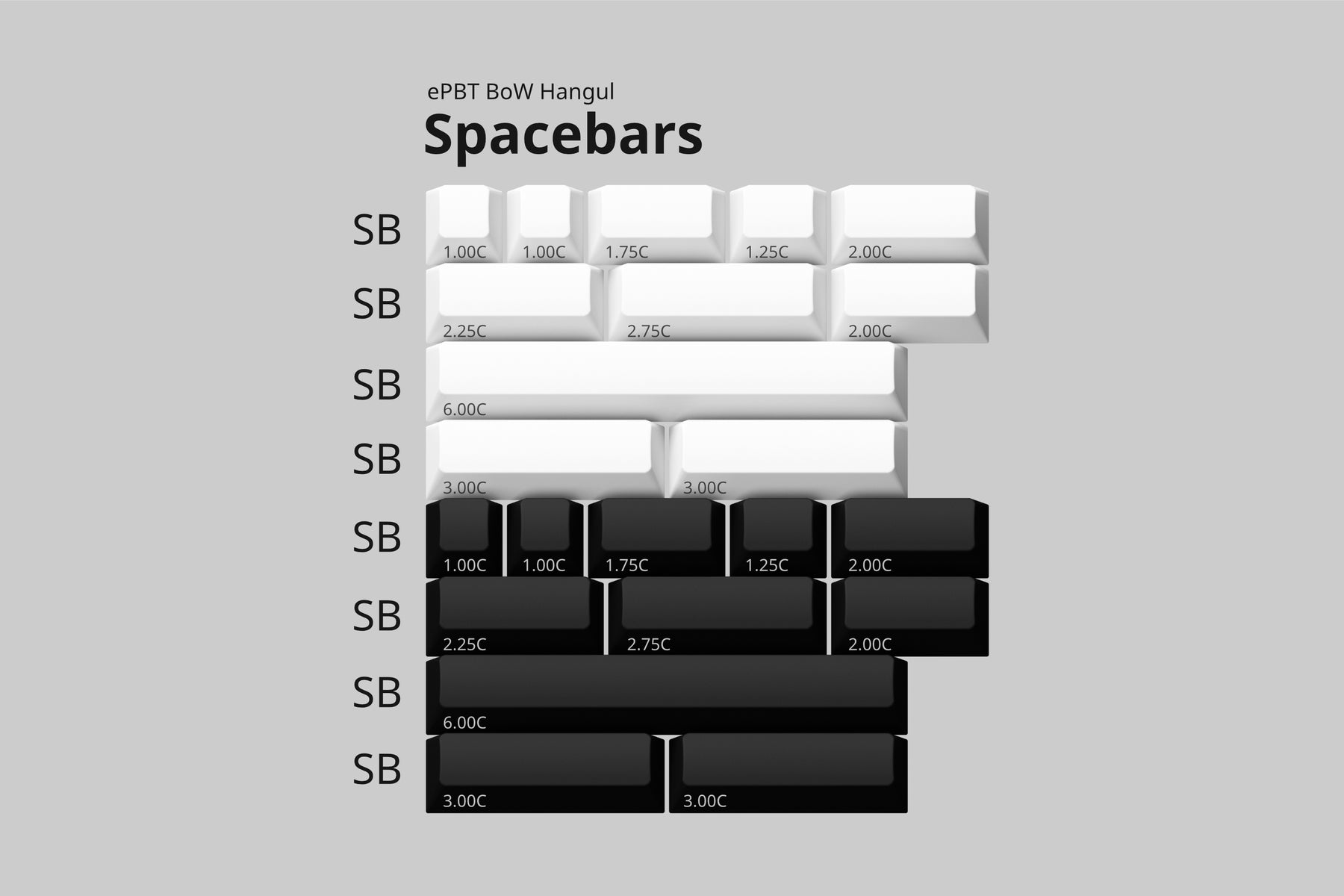 Spacebars ***SOLD OUT***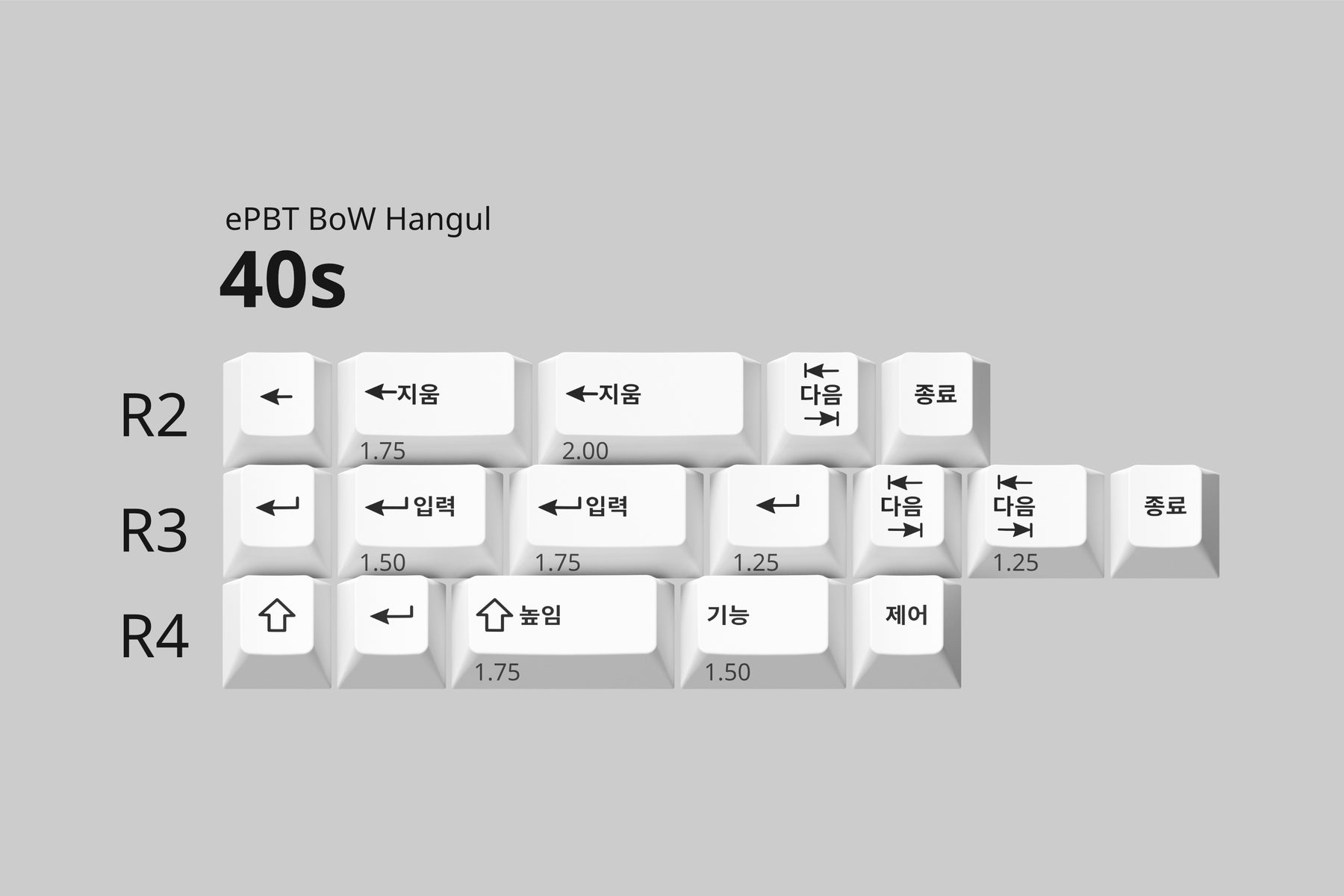 40s ***SOLD OUT***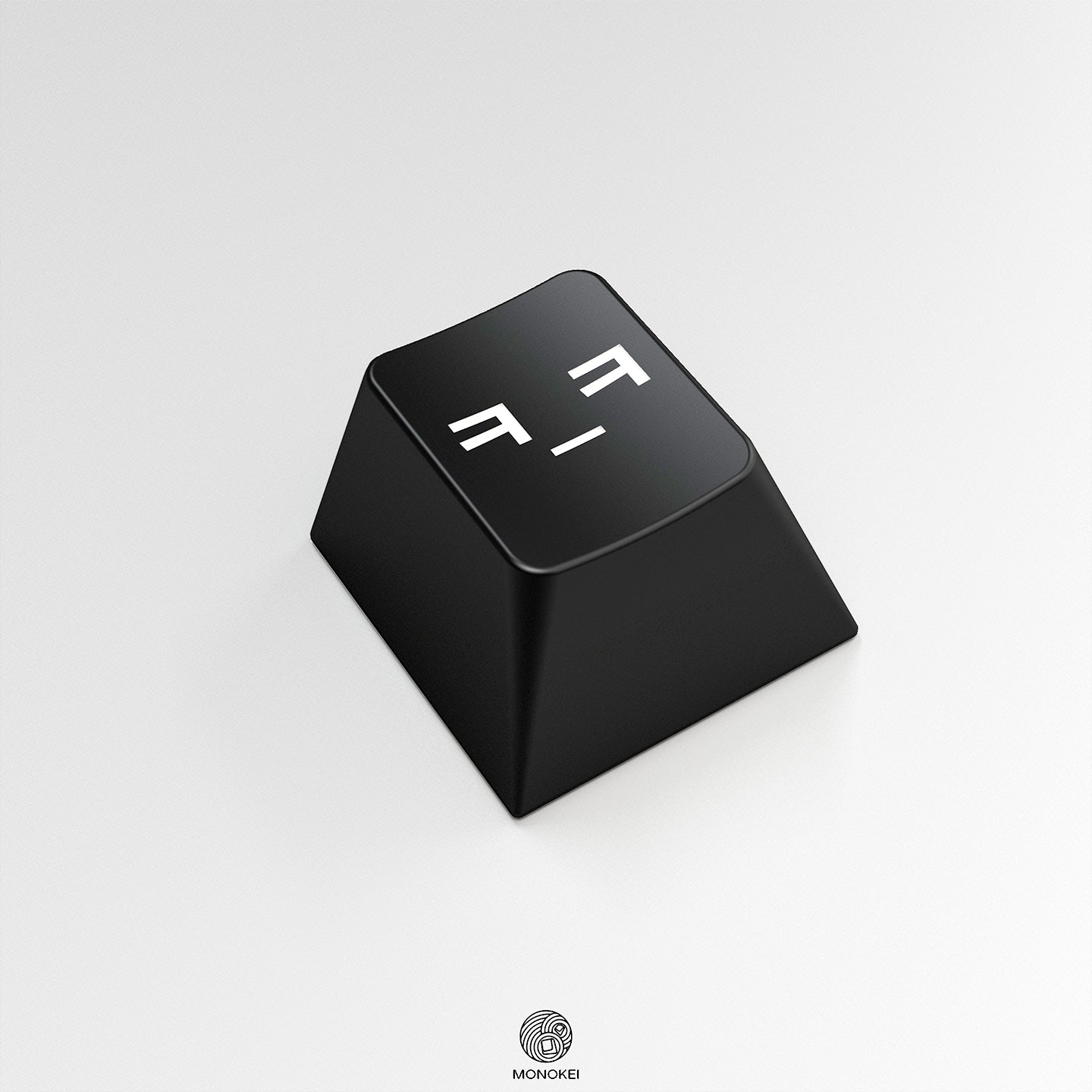 Kei Caps x BoW Hangul - Black ***SOLD OUT***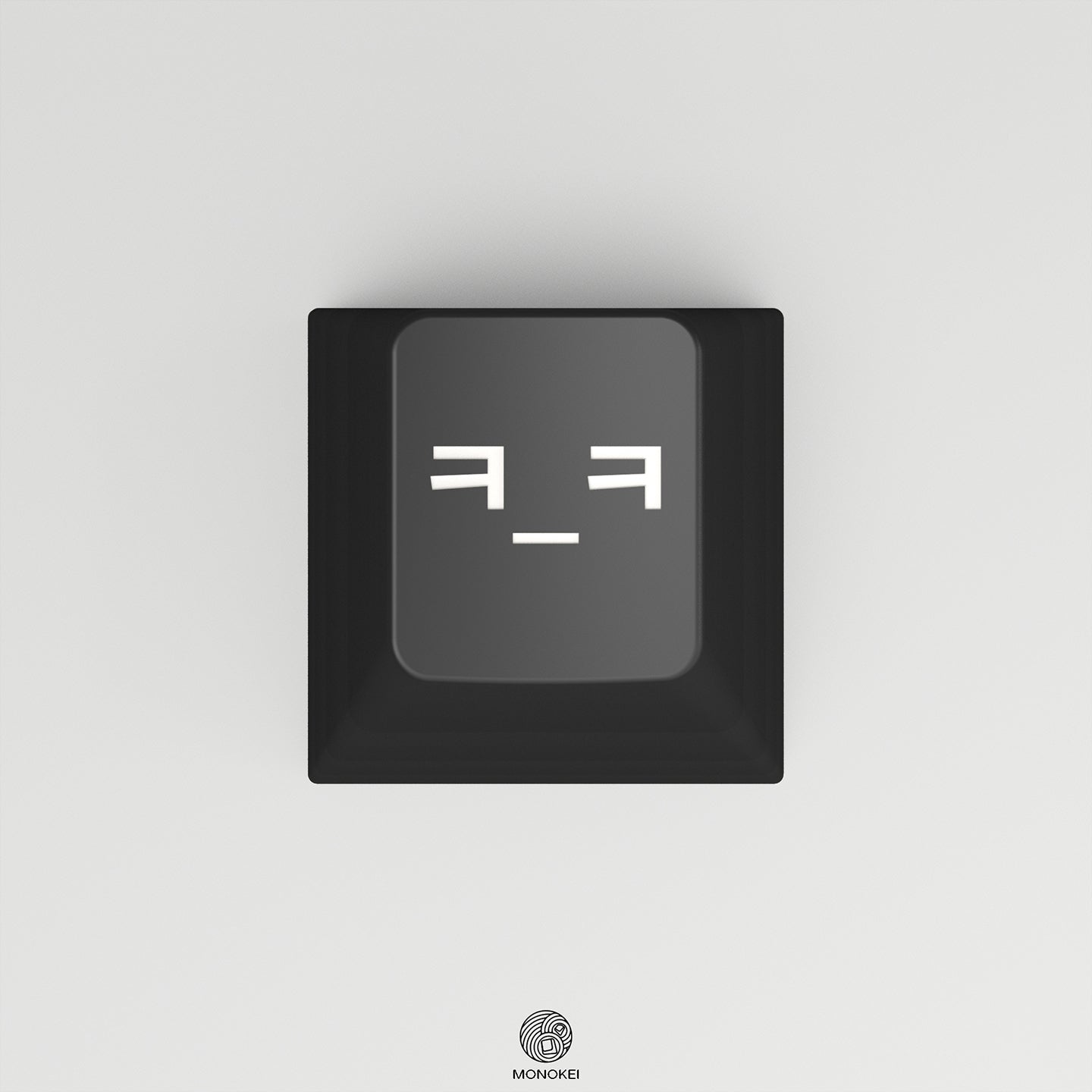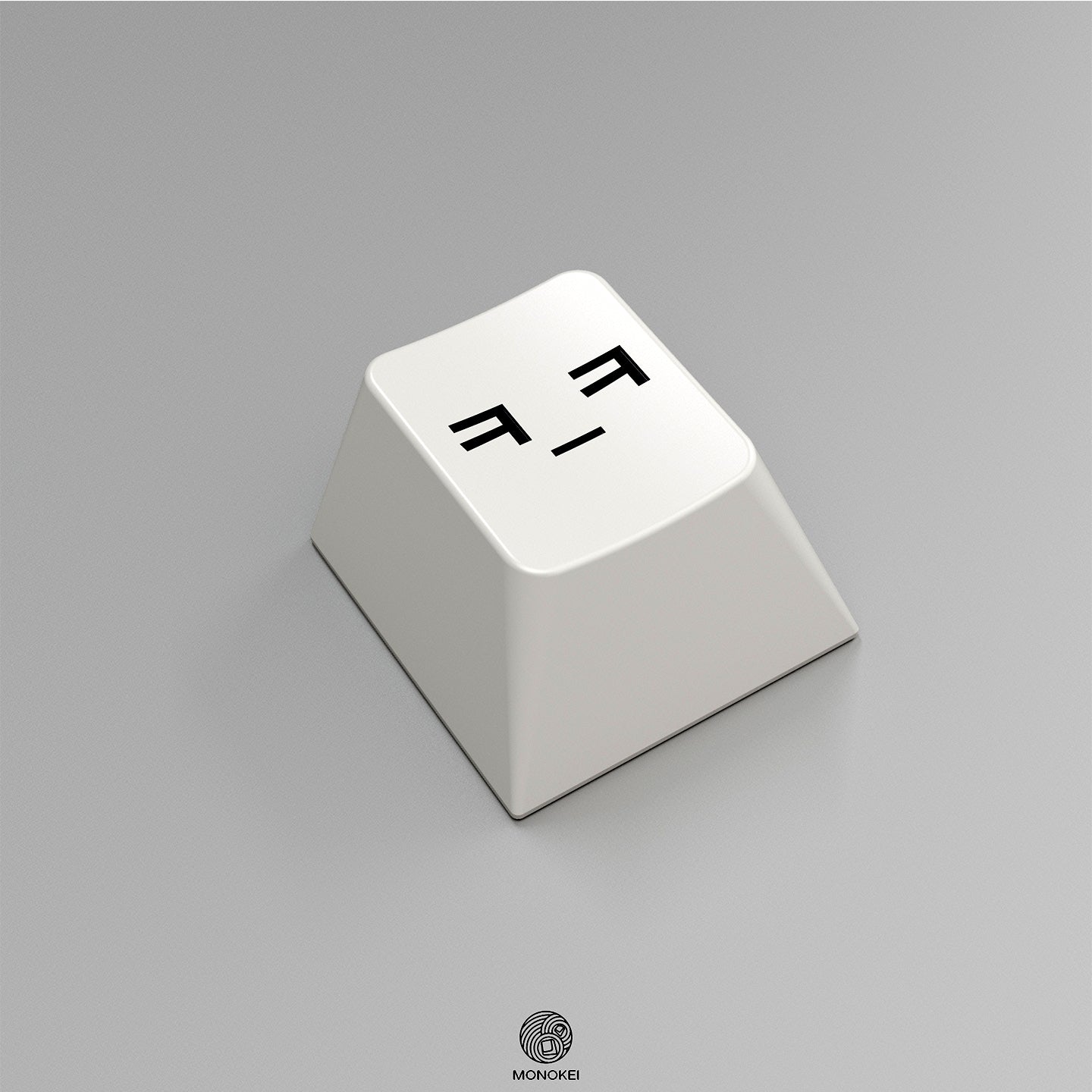 Kei Caps x BoW Hangul - White ***SOLD OUT***
[Pre-Order] ePBT BoW Hangul
ESTIMATE SHIPPING - Q2 2022

Keeping it clean

Crispy, cool white base contrasts a deep black in what is a highly versatile combo to go on any of your favourite boards.
Hangul is a fantastic, graphic language that has seen a massive rise in popularity as a sub-legend on offer to the community due to its similarity in gesture and line work to latin! 
Details
Dye-Sublimation PBT
Cherry Profile
Designed by GaNeBaL

Timeline
GB End - 18 September
Estimate Shipping - Q2 2022


Not in Australia?