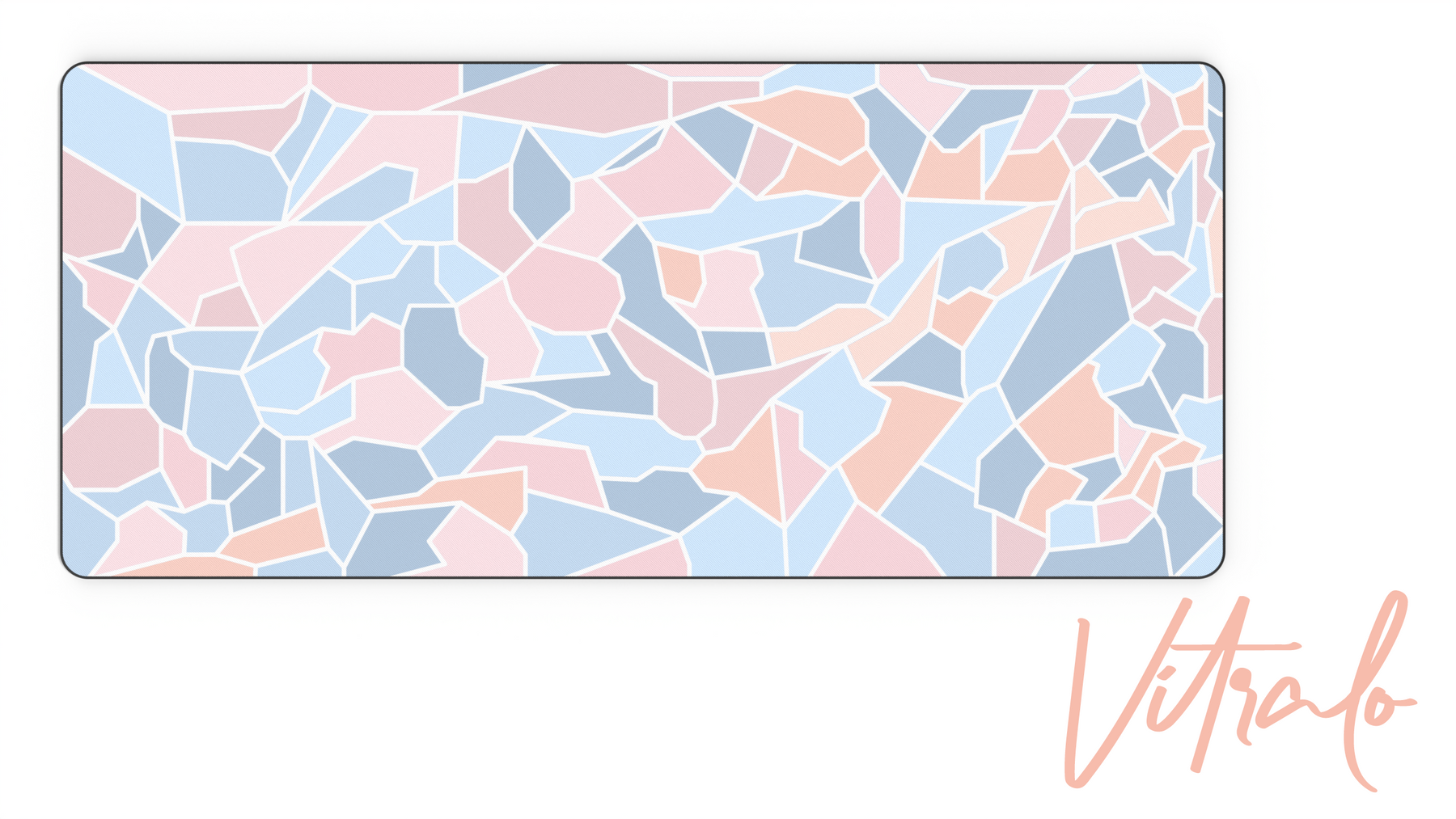 Deskmat - Vitralo ***SOLD OUT***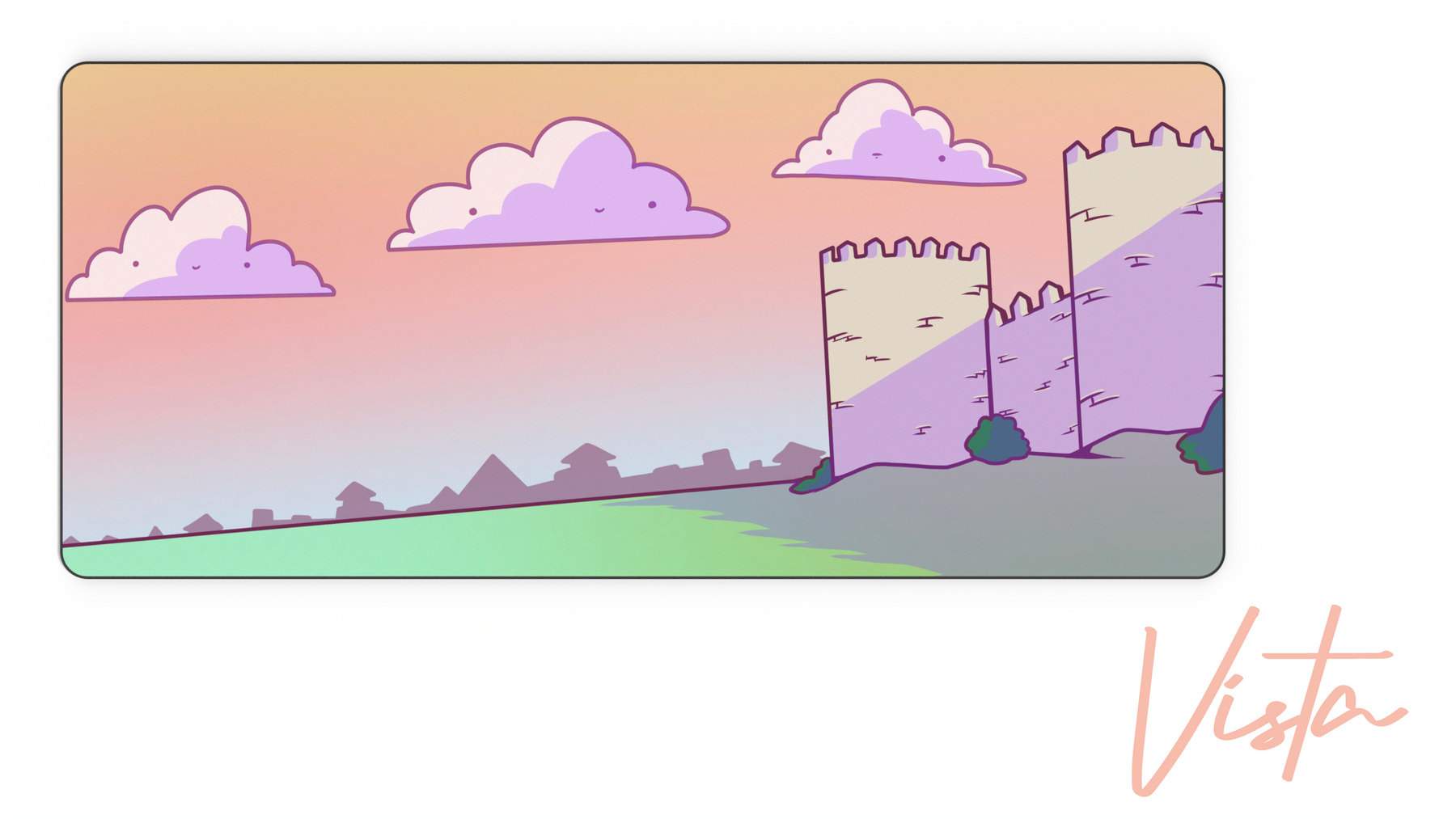 Deskmat - Vista ***SOLD OUT***
ESTIMATE SHIPPING - Q4 2022

The sleepy Spanish town
Ávila – or its Esperanto translation Avilo – is the inspiration for the set names after it. The town's rustic, medieval castle-like walls stand proud in front of the terracotta roofed houses. 
The set reflects a relaxed and lighthearted Spanish lifestyle with the pastel colourscheme of pinks and blue against bright white. Sit back in the sun and take it easy!
Details

Treated Cloth top
Stitched edges
Rubber bottom
Designed by
Loquerish, Creme
and
Leah
Dimensions
900x400x4mm and ~800g
Machine washable (wash on cold/gentle - air dry)
Timeline
GB End - 19 December
Estimate Shipping - Q4 2022

Not in Australia?