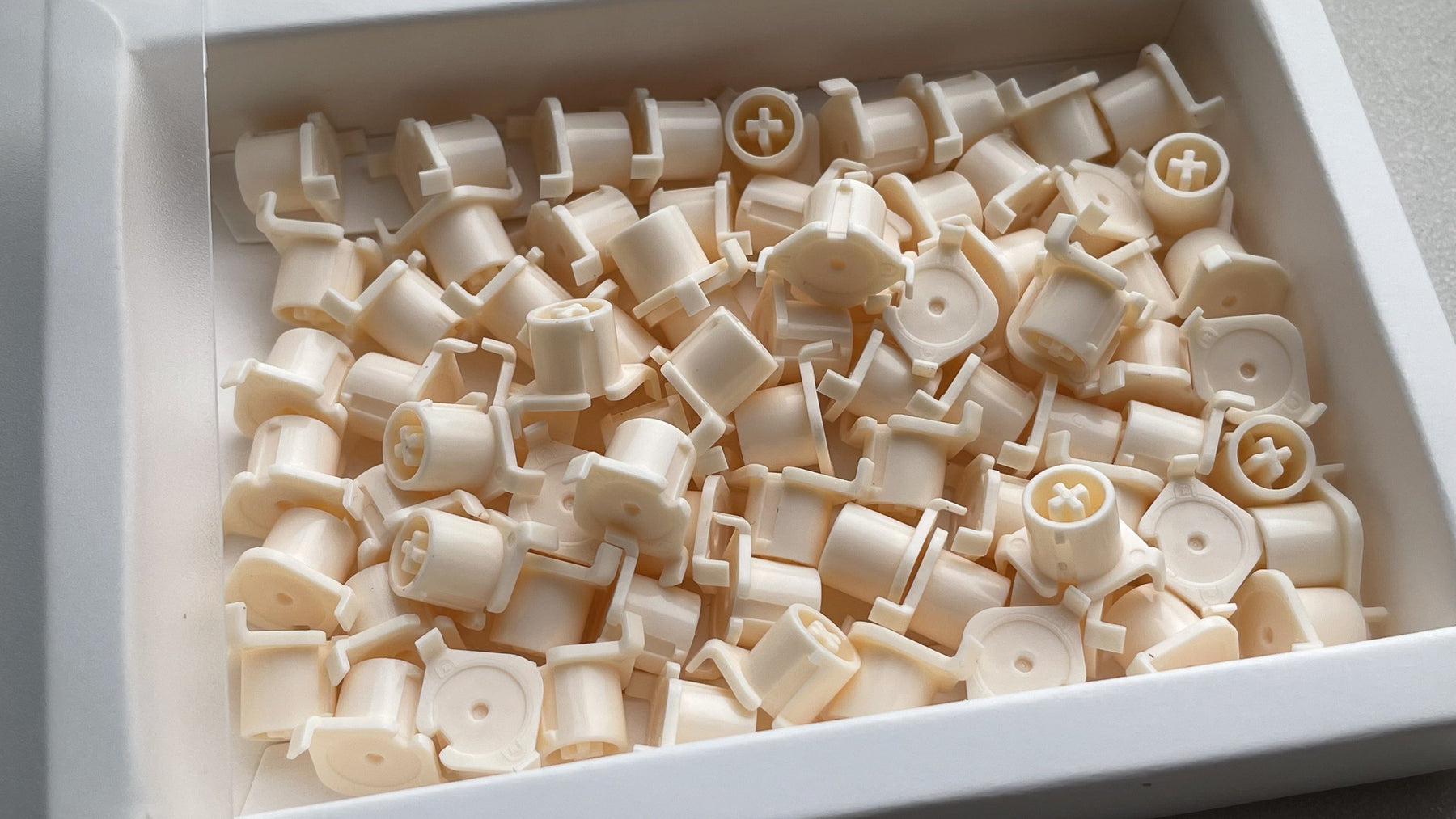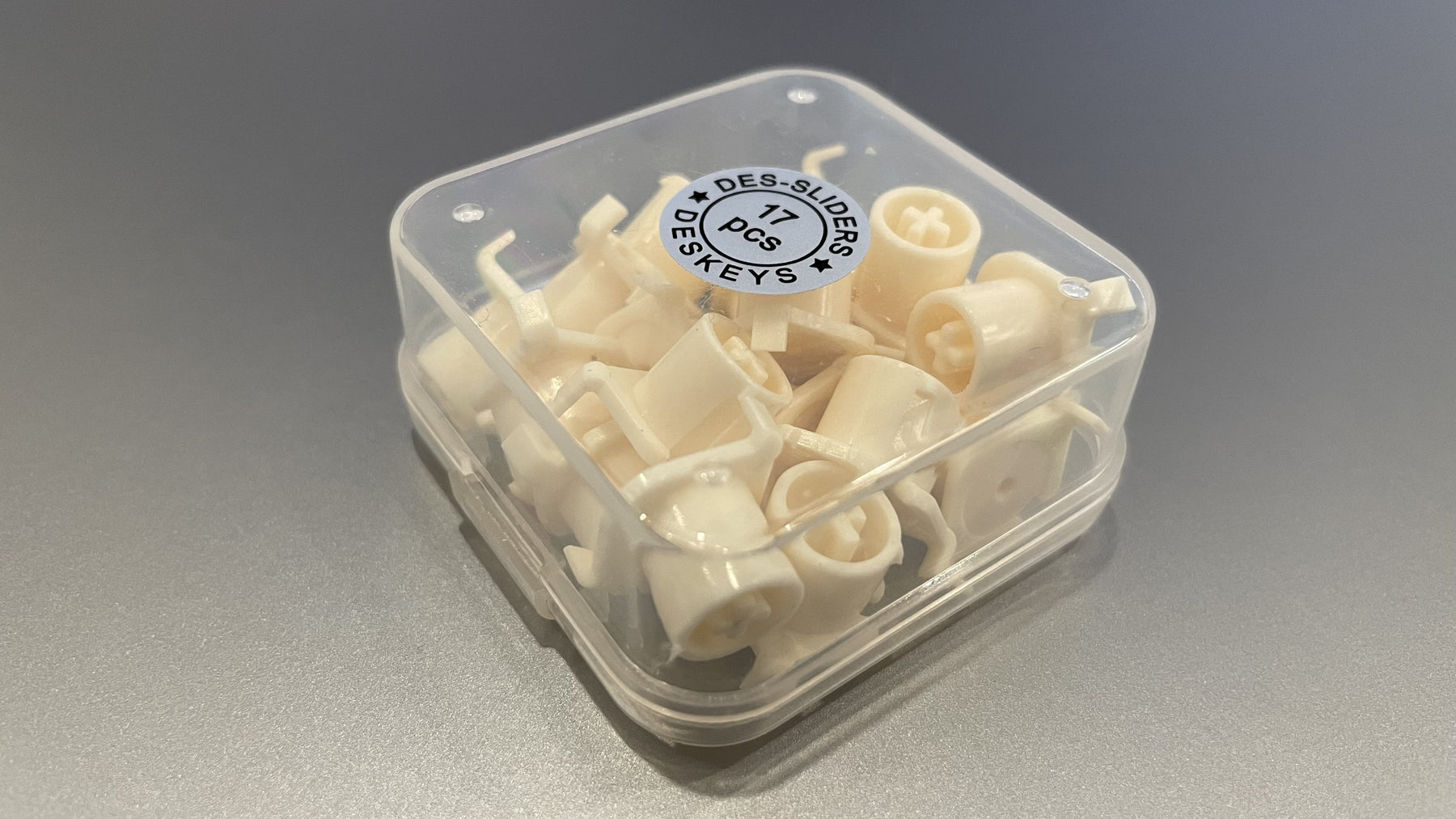 17 Pack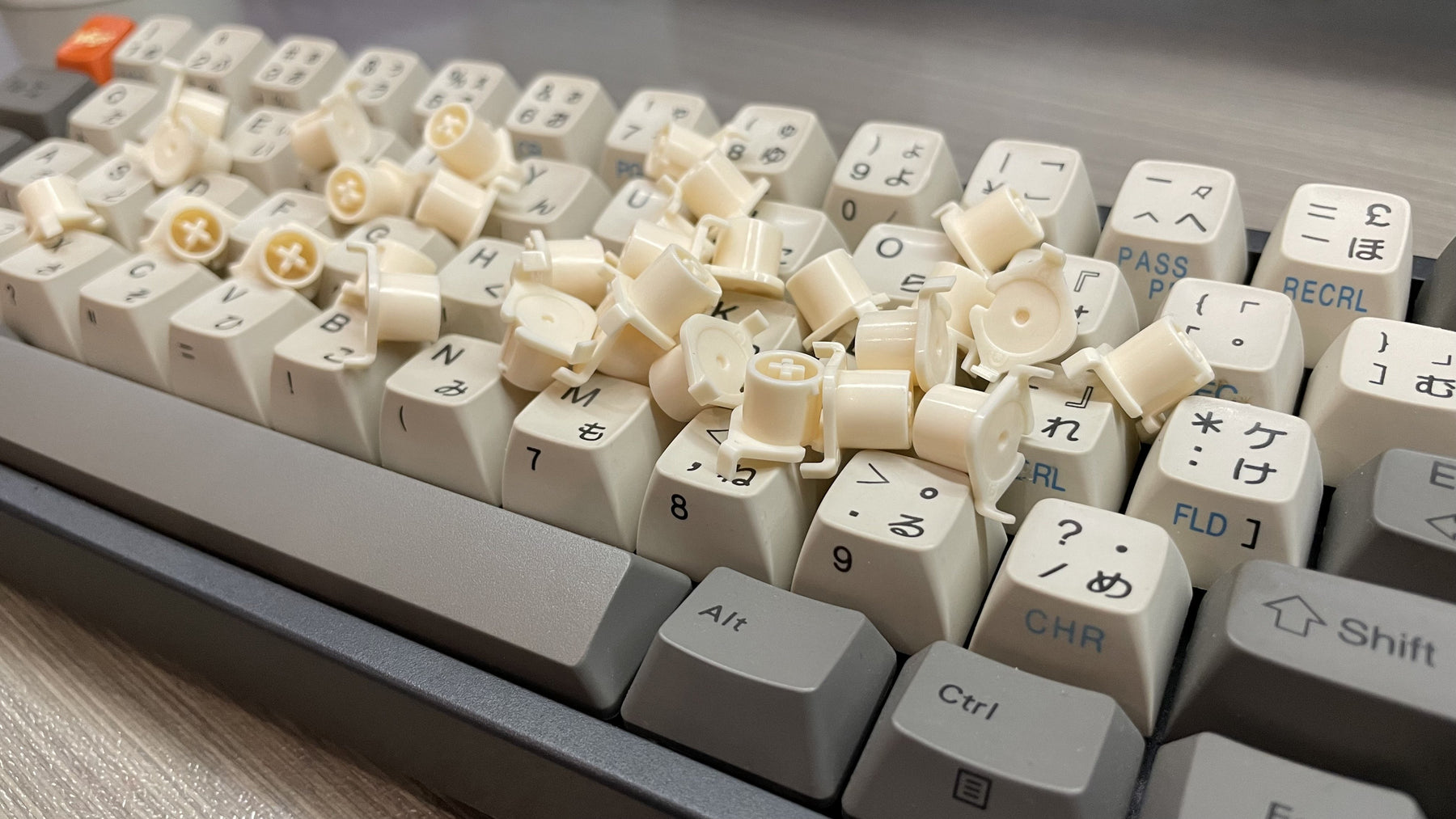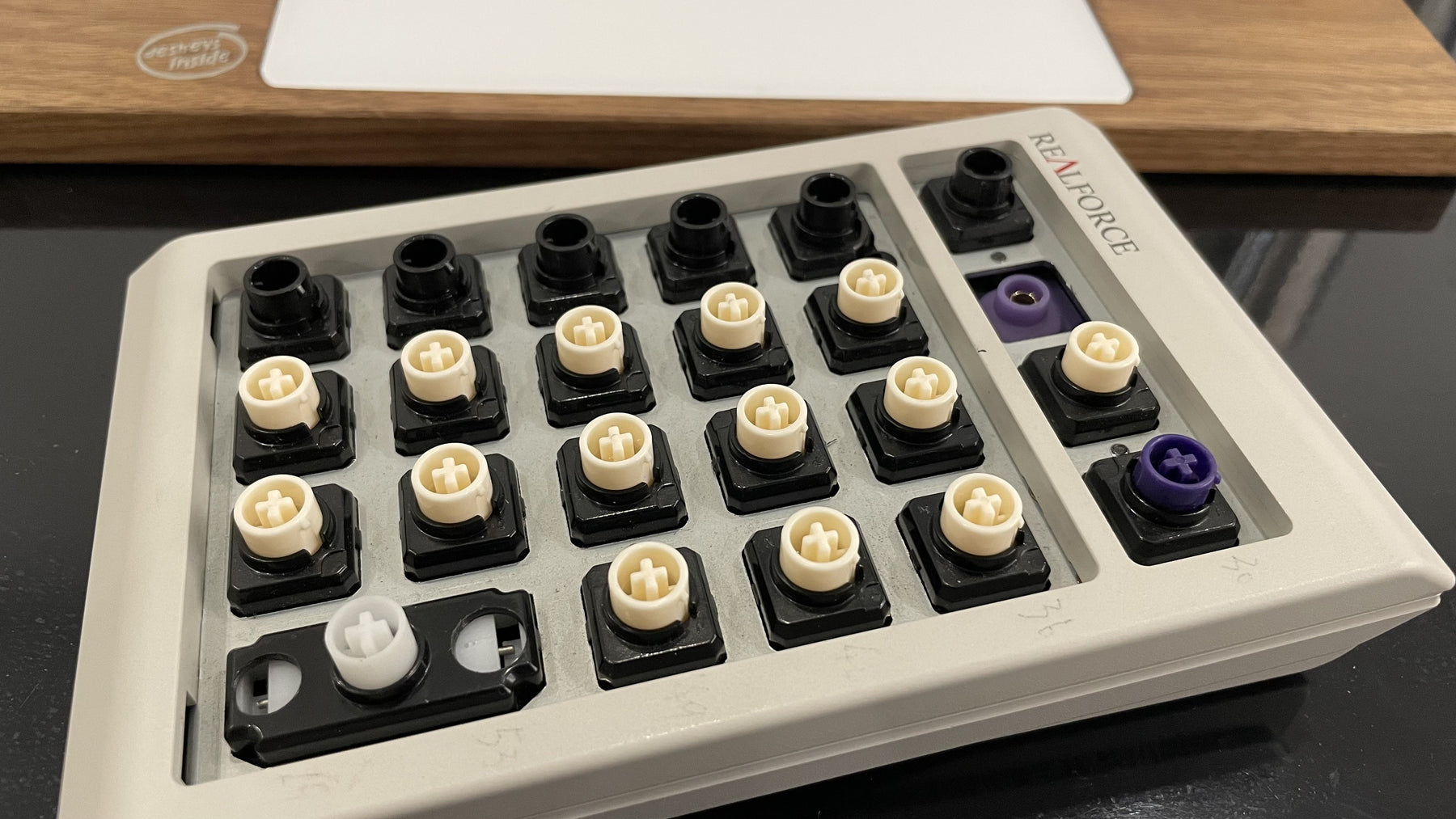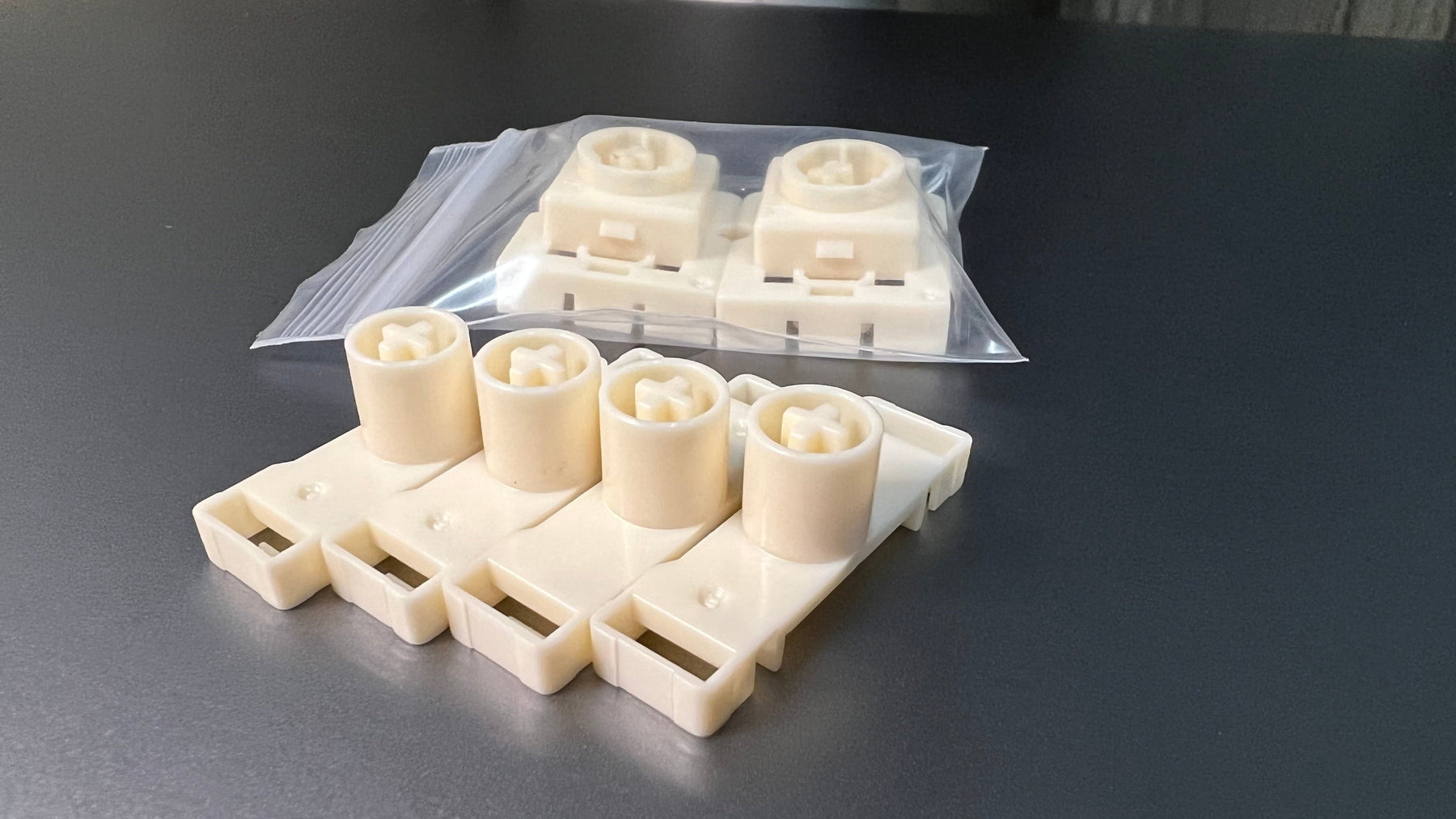 Stabiliser Pack ***SOLD OUT***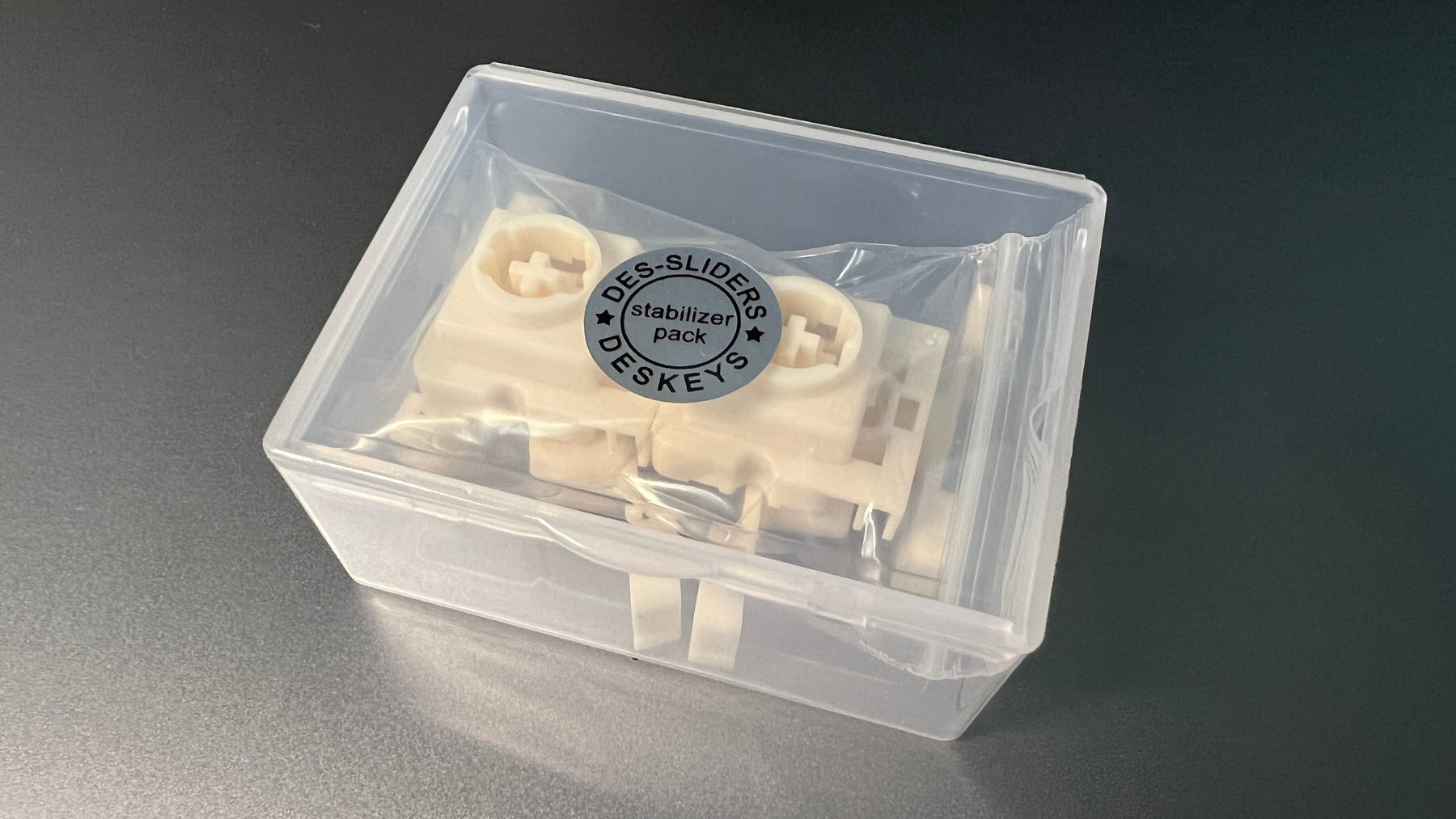 Take your Topre to MX town
After 3 years of R&D, multiple rounds of prototyping with several molds, Deskeys are finally launching our special Topre MX-compatiable sliders!
Specs
Premium designed sliders for MX keycaps. Compatible with almost all brands of MX keycaps like SP, GMK, CRP, EPBT etc.
Designed to be used with #3 #4 #5 #6 #7 des-silence rings without the need for Deskeys dome gaskets.
#3 Silencing Ring - 4.0 mm travel
#5 Silencing Ring - 3.8 mm travel (Same as Type-S) (recommend)
#7 Silencing Ring - 3.6 mm travel
Tight tolerances and POM material allows for least amount of key wobble as well as top level smoothness. 
Des-sliders does NOT SUPPORT Realforce RGB keyboard. 
17 pack includes
17 pcs = 1u x 17 pcs (does not include stabilizer sliders or spacebar stabilizer)
1u Quantity guide:
4 x 17 = 68 (Covers FC660C, HHKB)
5 x 17 = 85 (Covers R2 TKL, 87u)
6 x 17 = 102 (Covers FC980C, 104u, 108u) 

Stabiliser pack includes
4x 2u stabs + 2x space bar sets