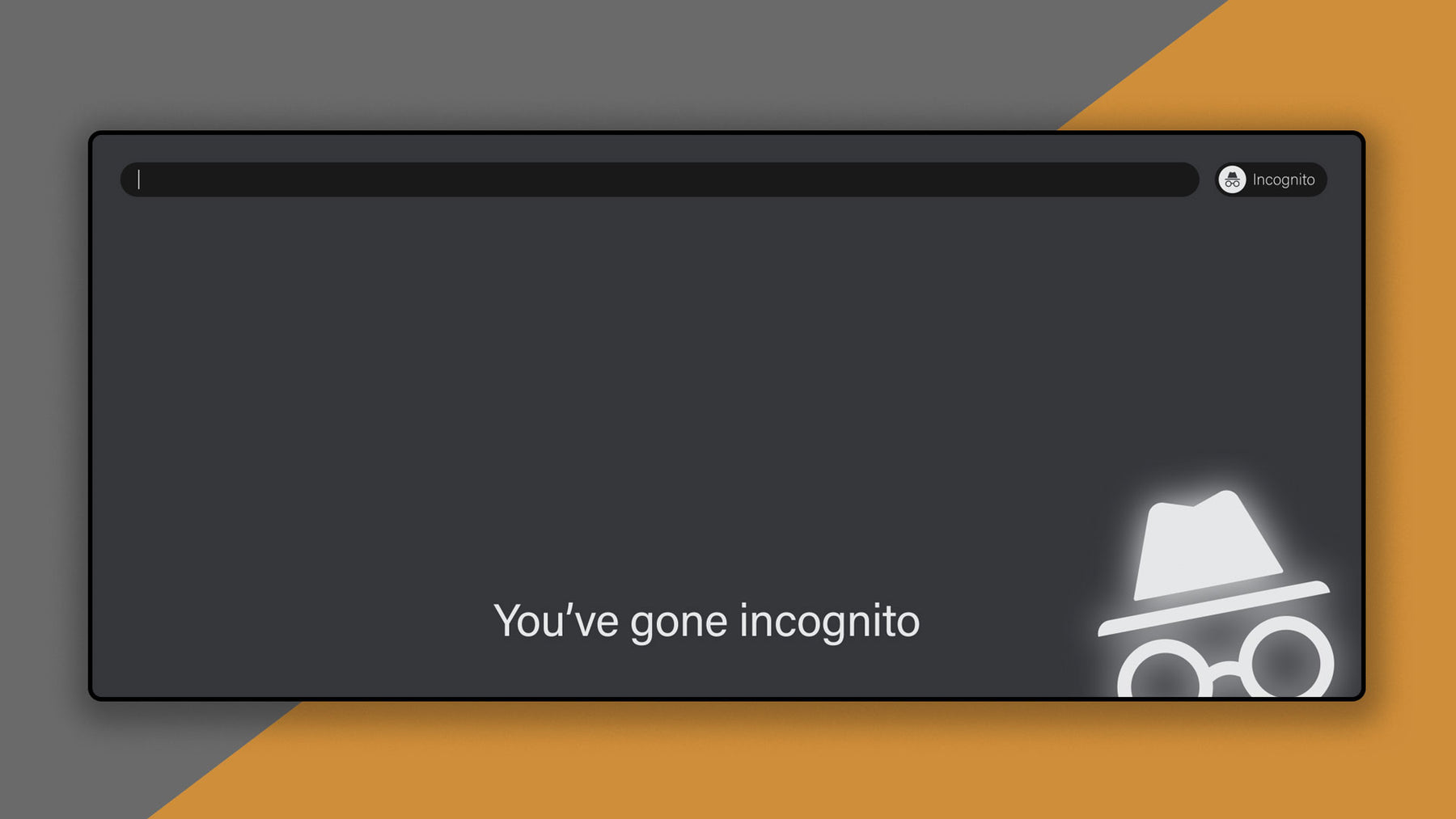 Deskmat - Incognito ***SOLD OUT***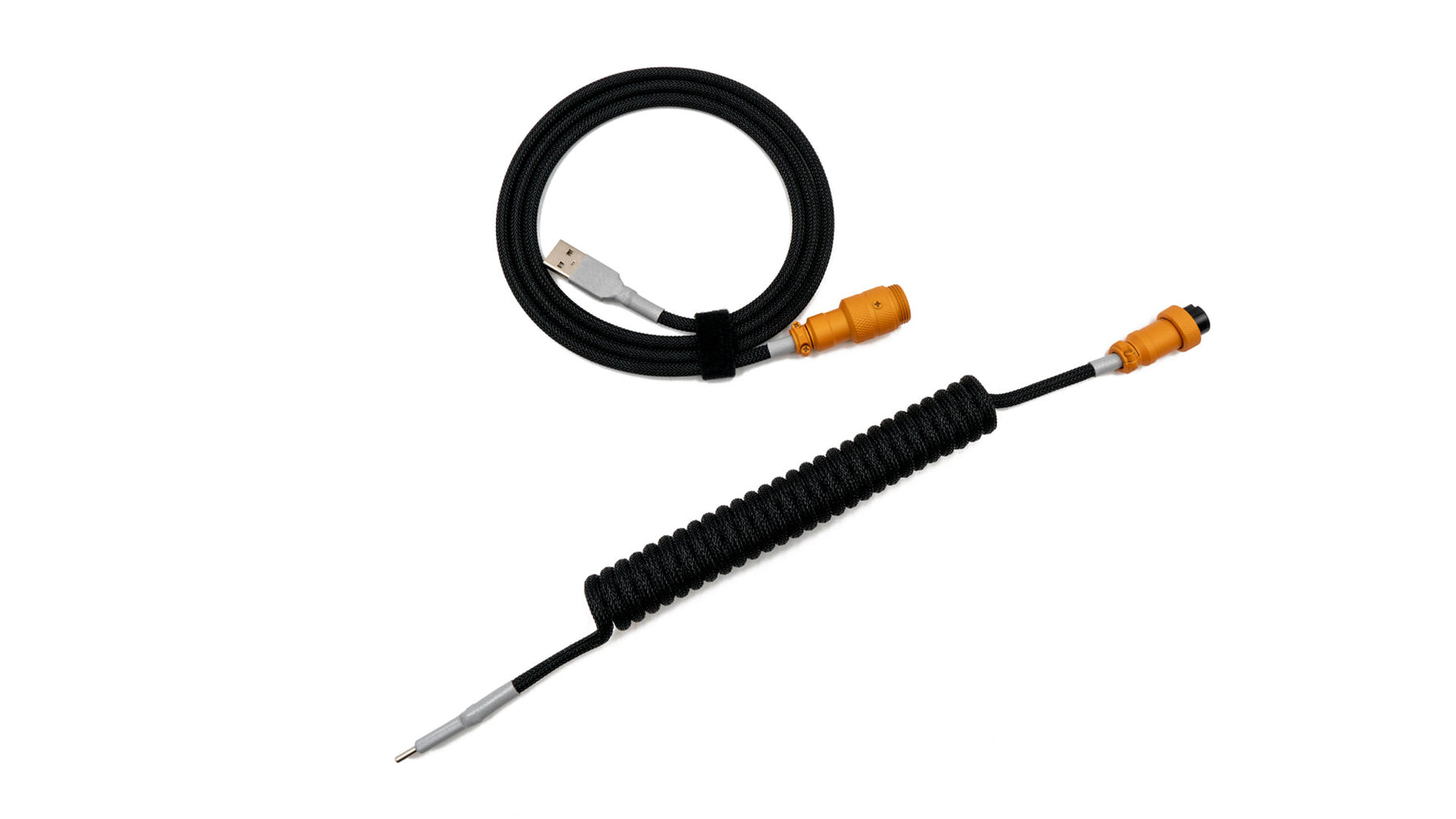 Cable - Coiled ***SOLD OUT***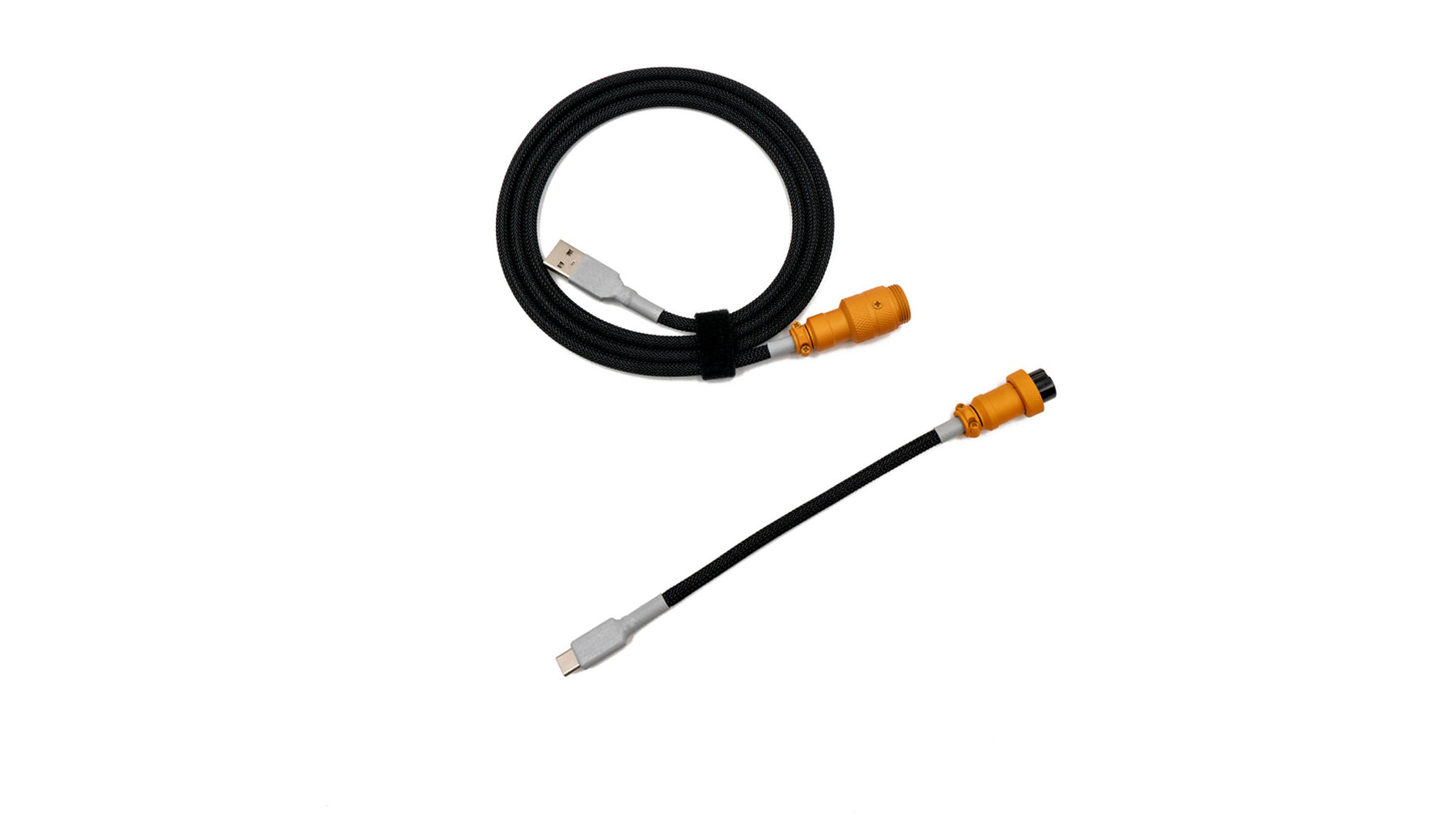 Cable - Straight ***SOLD OUT***
[GB] DCS Incognito Deskmats and Cables
Estimated Shipping Q2 2022

Ever feel like you're being watched? 
Fly under the radar with something a little more subtle. DCS Incognito ensures a pleasurable experience with its tasteful white on grey and black colour scheme with a familiar looking orange accent. I swear I've seen it somewhere before...
Thanks to the versatile colour scheme this set is an easy pairing with any board in your collection. All black would be super sleek or you can try to contrast the orange accent on a blue or PC board. 
Details

Treated Cloth top
Stitched edges
Rubber bottom
Designed by
ctrl+shift+n
Deskmat Dimensions
900x400x4mm and ~800g
Machine washable (wash on cold/gentle - air dry)
Cable Specs
Handmade by Space Cables in the USA
Fixed USB Type-C device-side connection
Fixed USB Type-A host-side connection
Cable: Double-shielded USB 2.0 Compliant 28-gauge, 4-conductor
Outer jacket: PVC
Double sleeving: 1/8" PET tech flex
Heat shrink material: Polyolefin 
Detachable connector: Cerakoted Aviator (5-pin)
Sleeving: 550 paracord 
Inner coil diameter: 0.5 in (1.2 cm)
Coil length: 6 in (17.8 cm)
Total cable length: 5 ft (1.5 m)