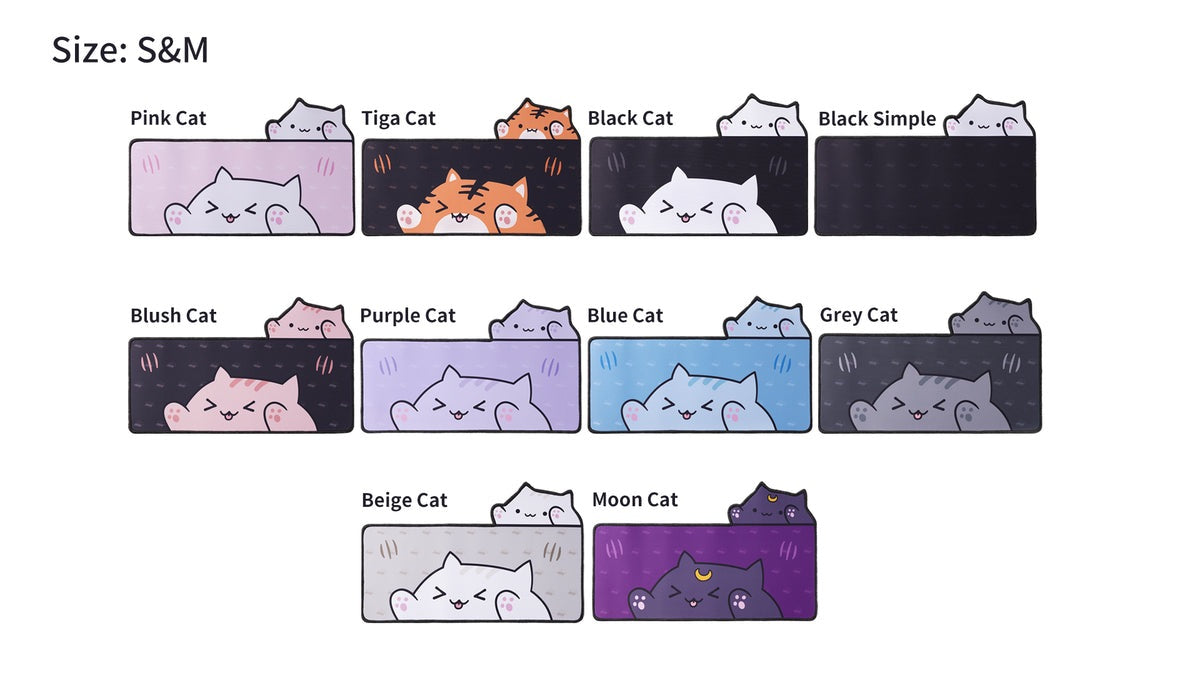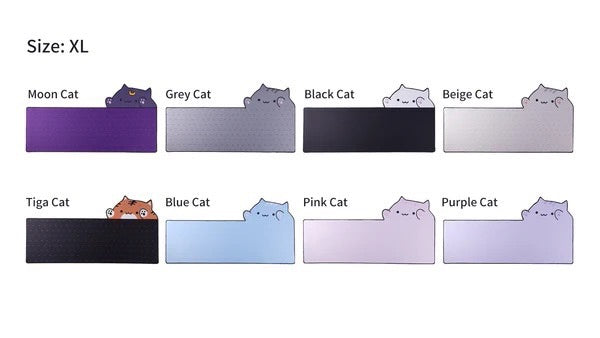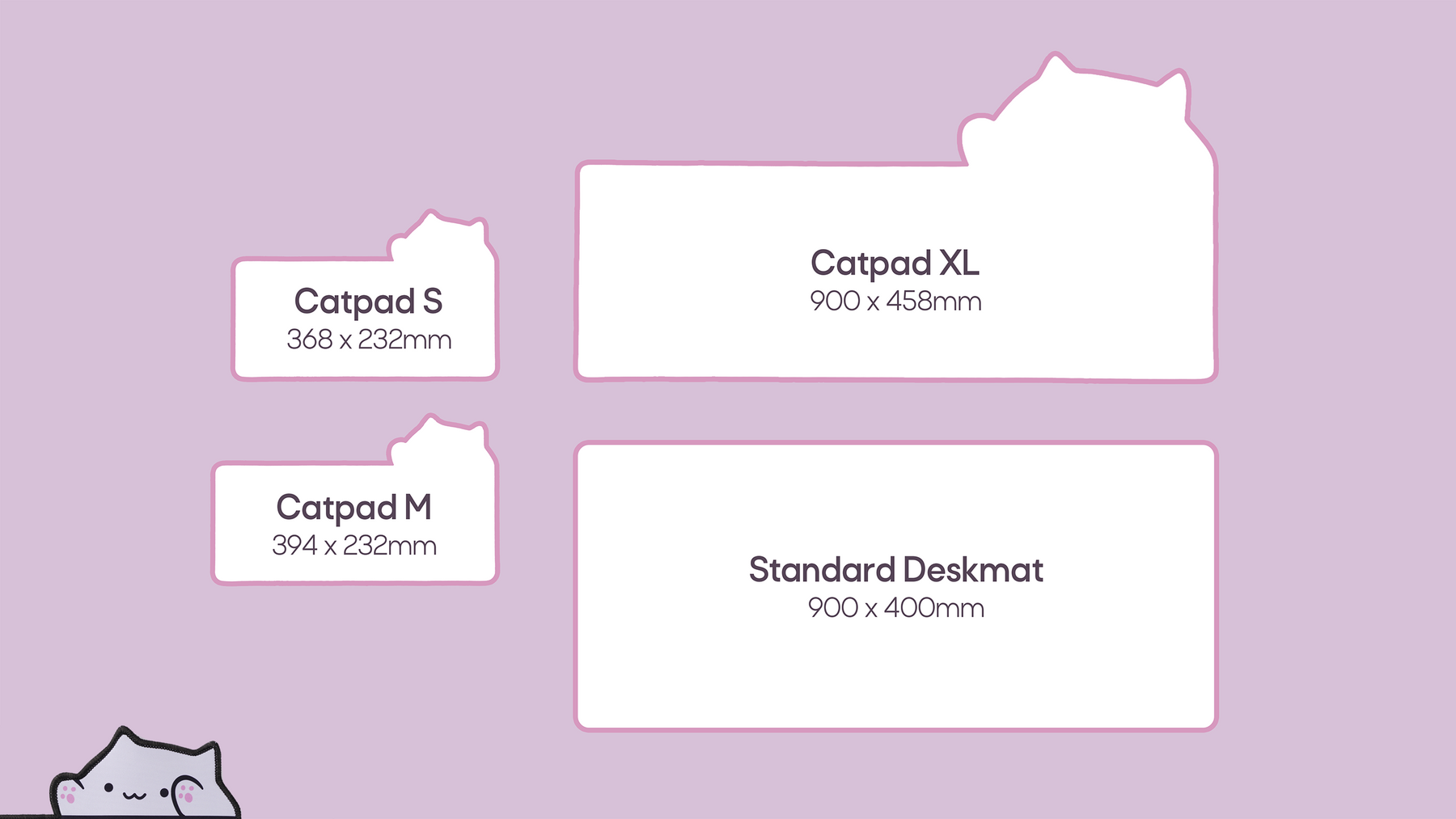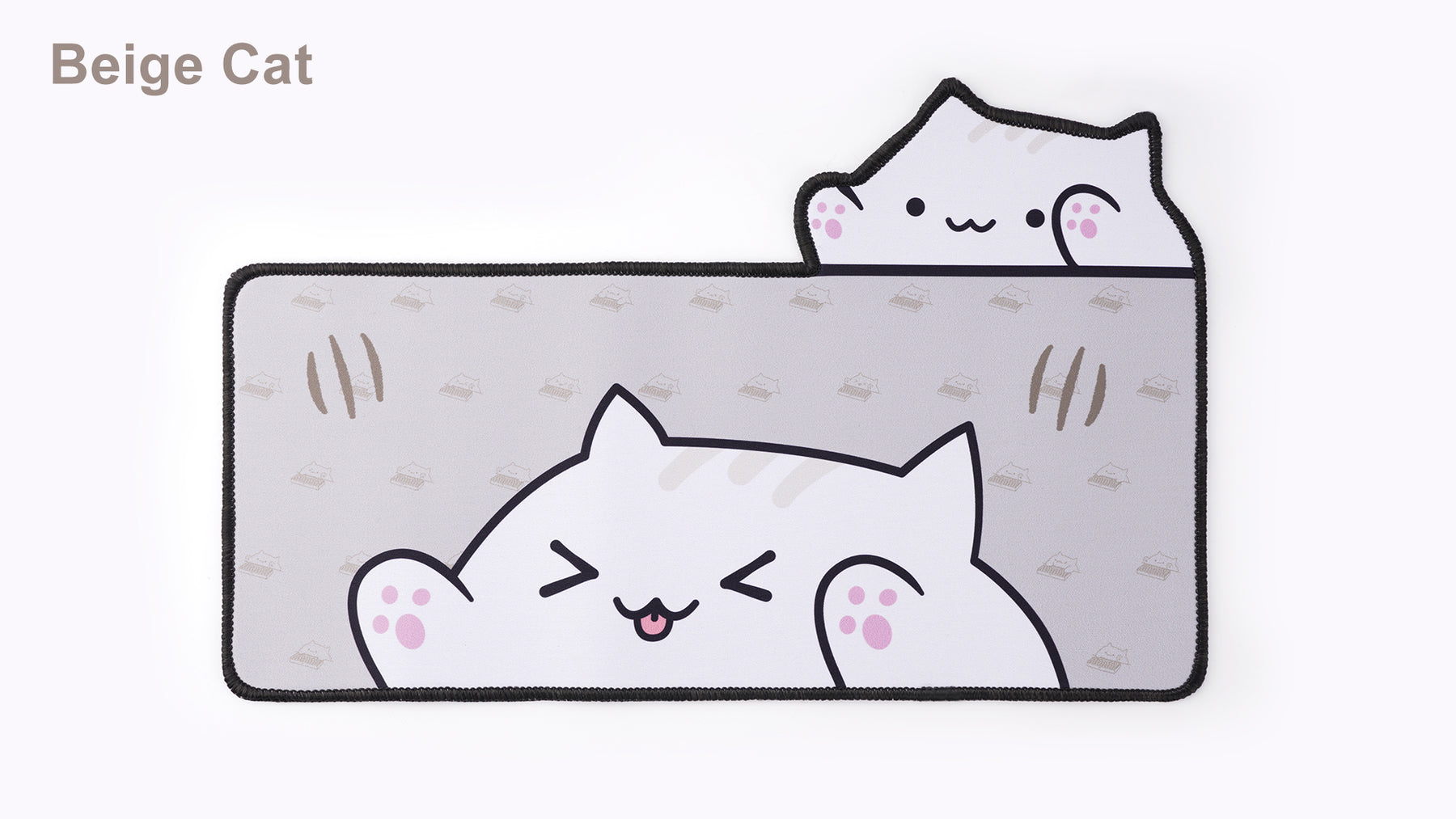 S / Beige ***SOLD OUT***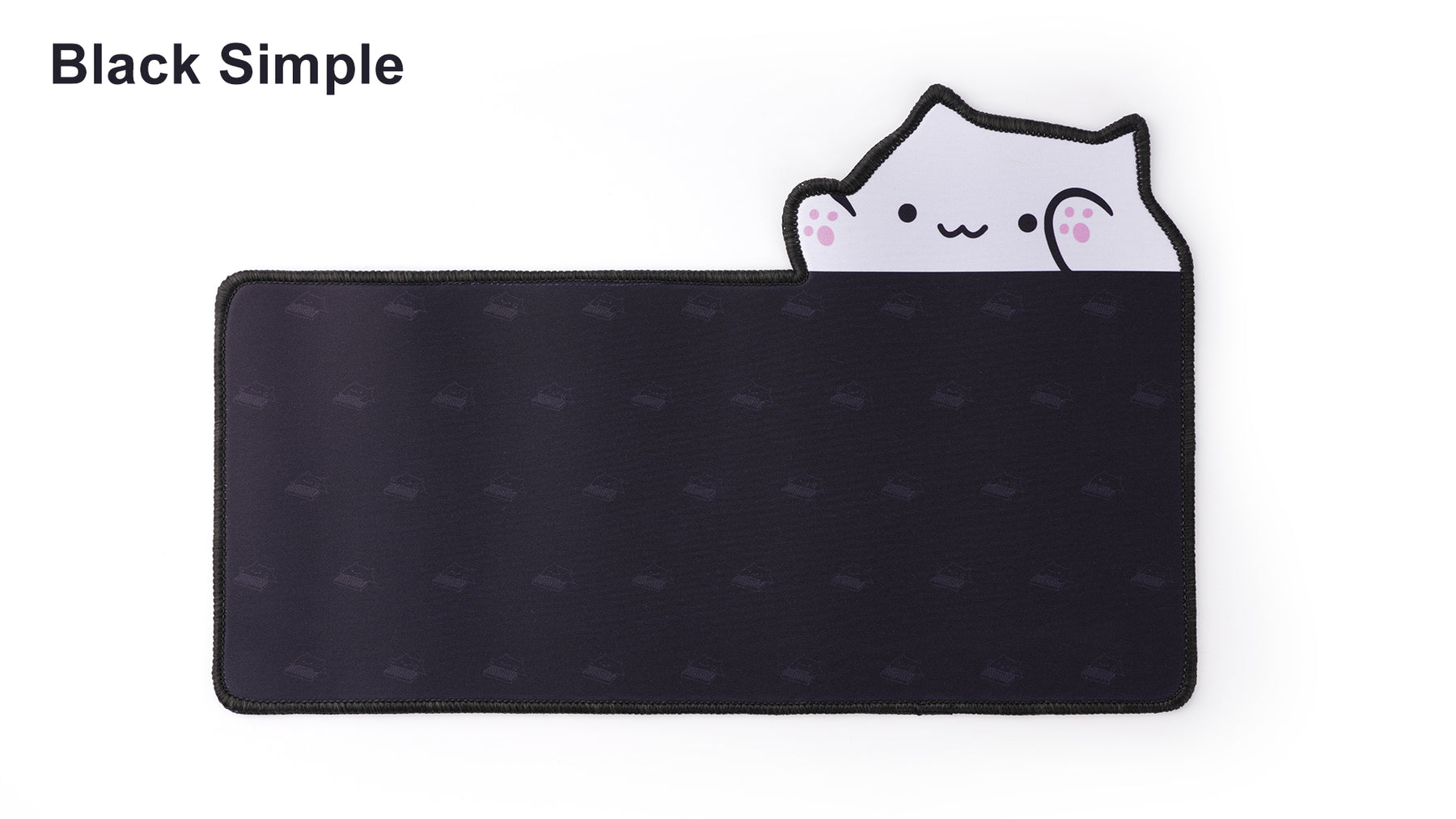 S / Black Simple ***SOLD OUT***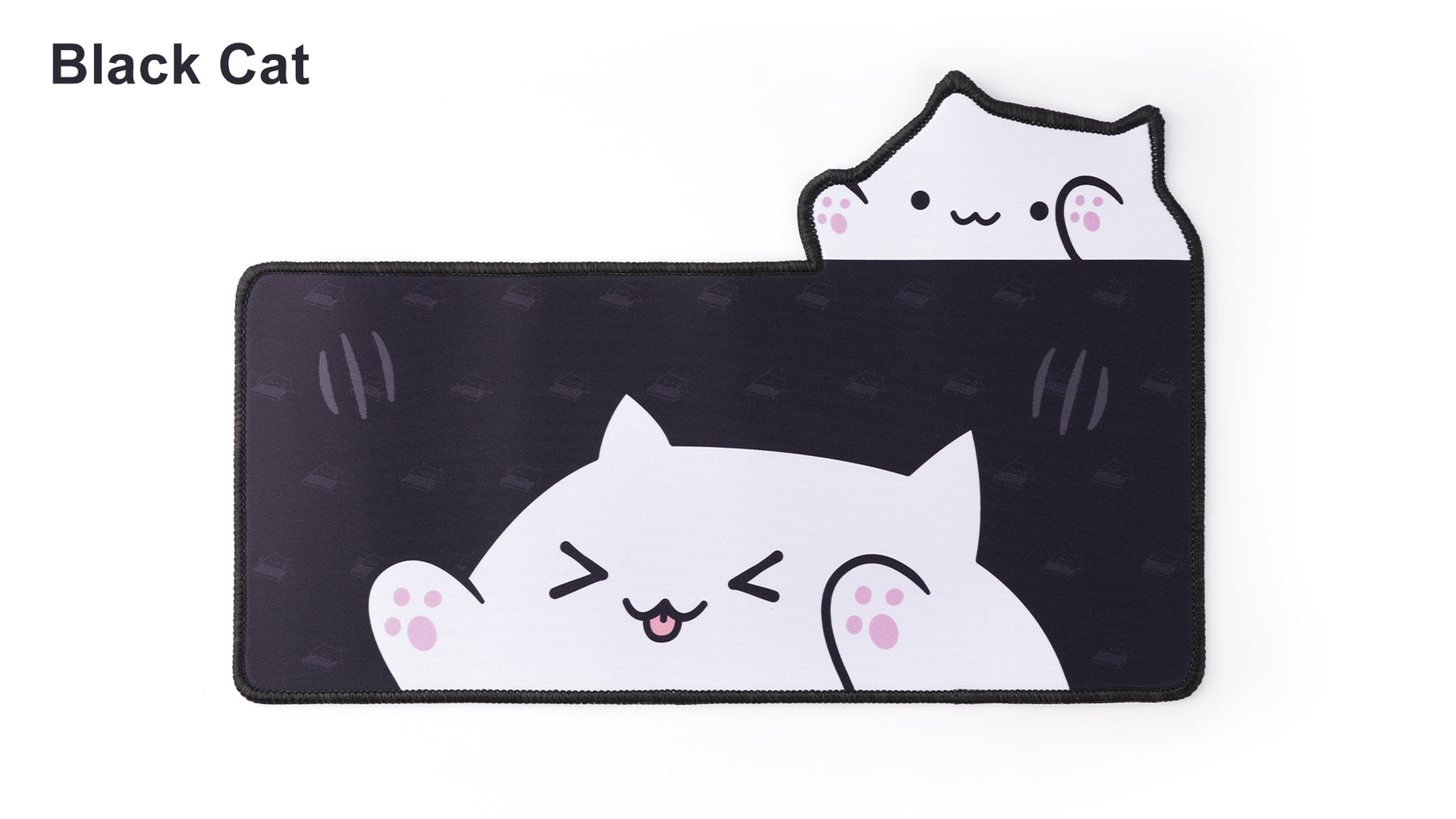 S / Black ***SOLD OUT***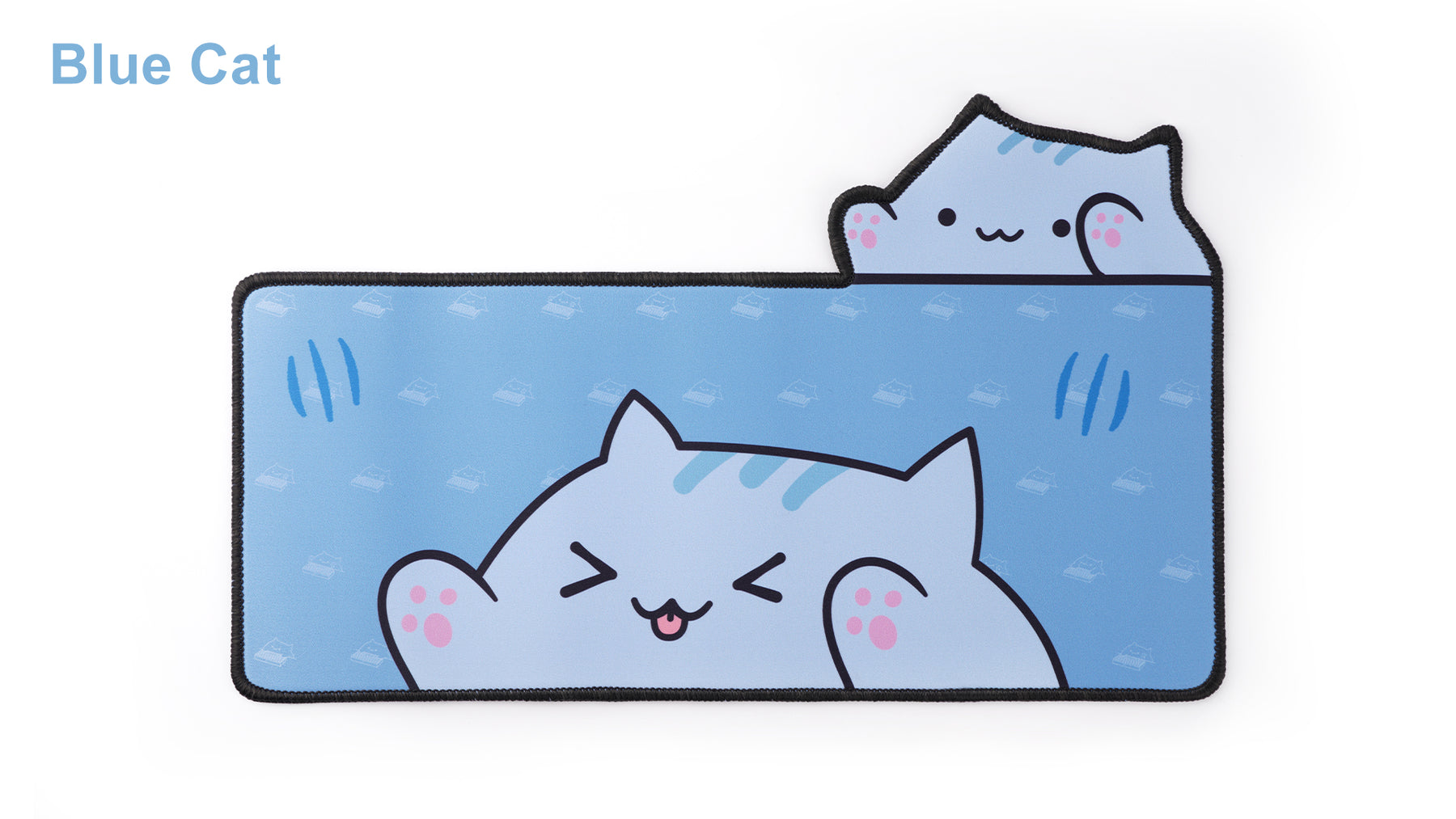 S / Blue ***SOLD OUT***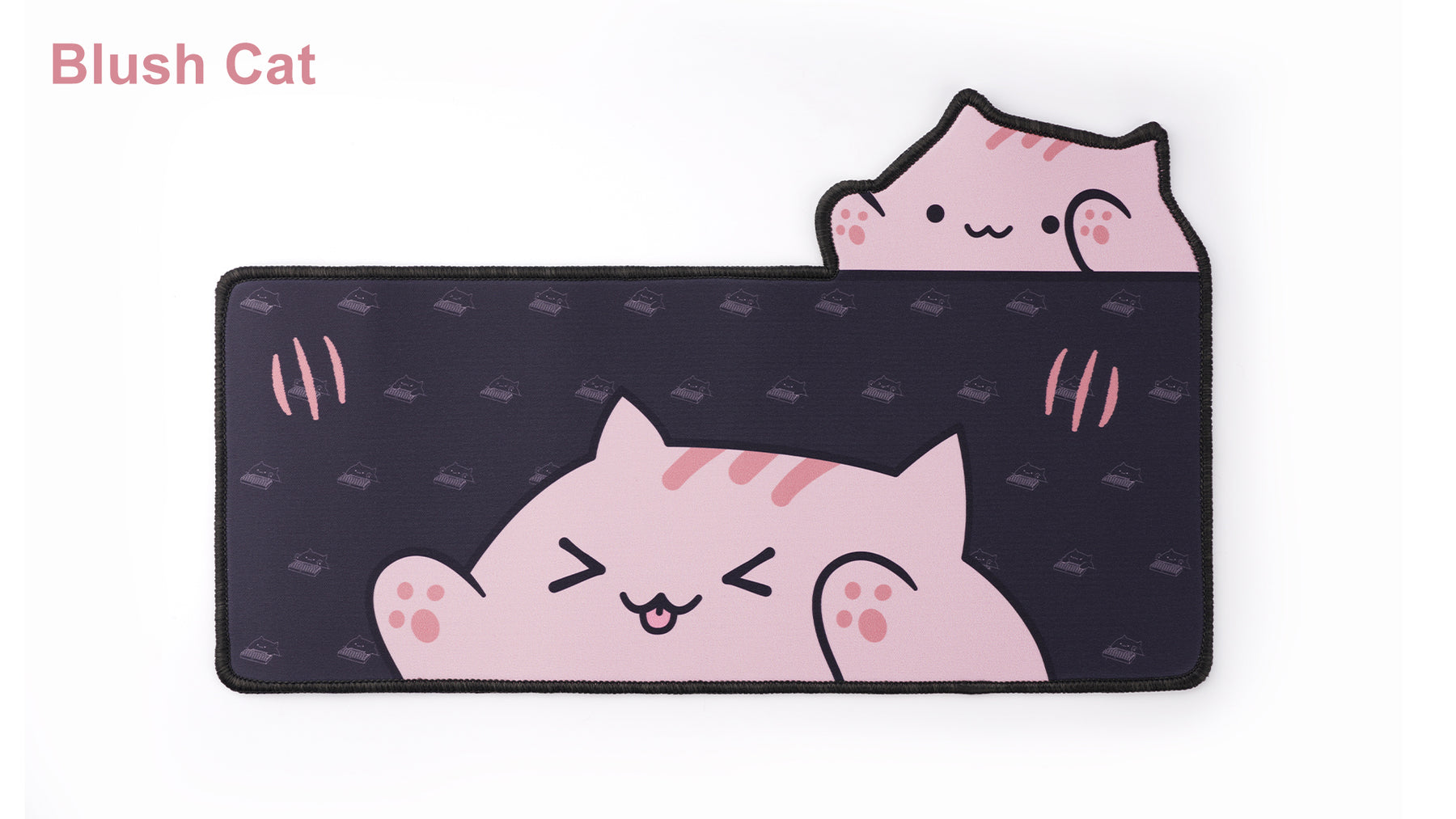 S / Blush ***SOLD OUT***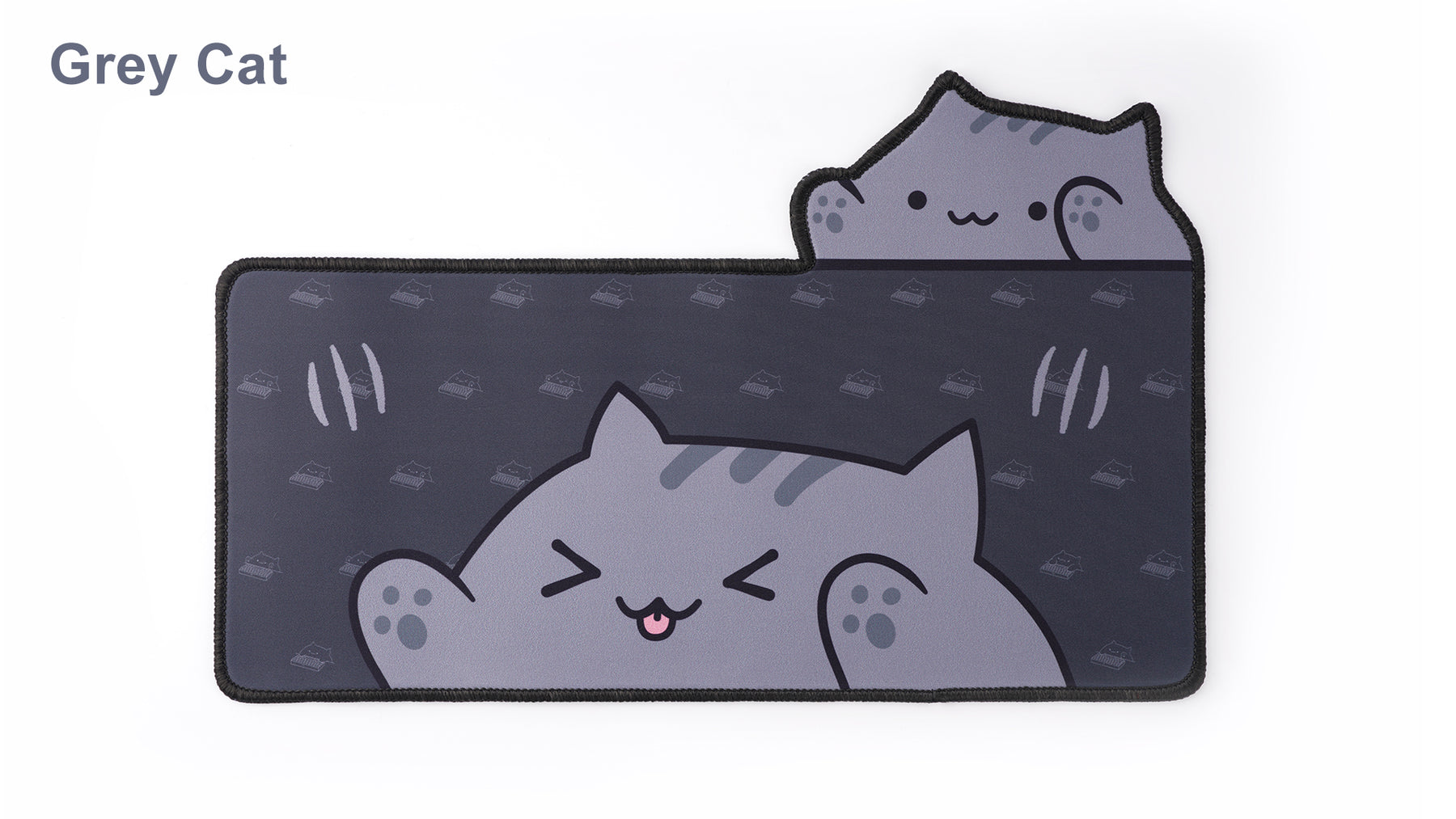 S / Grey ***SOLD OUT***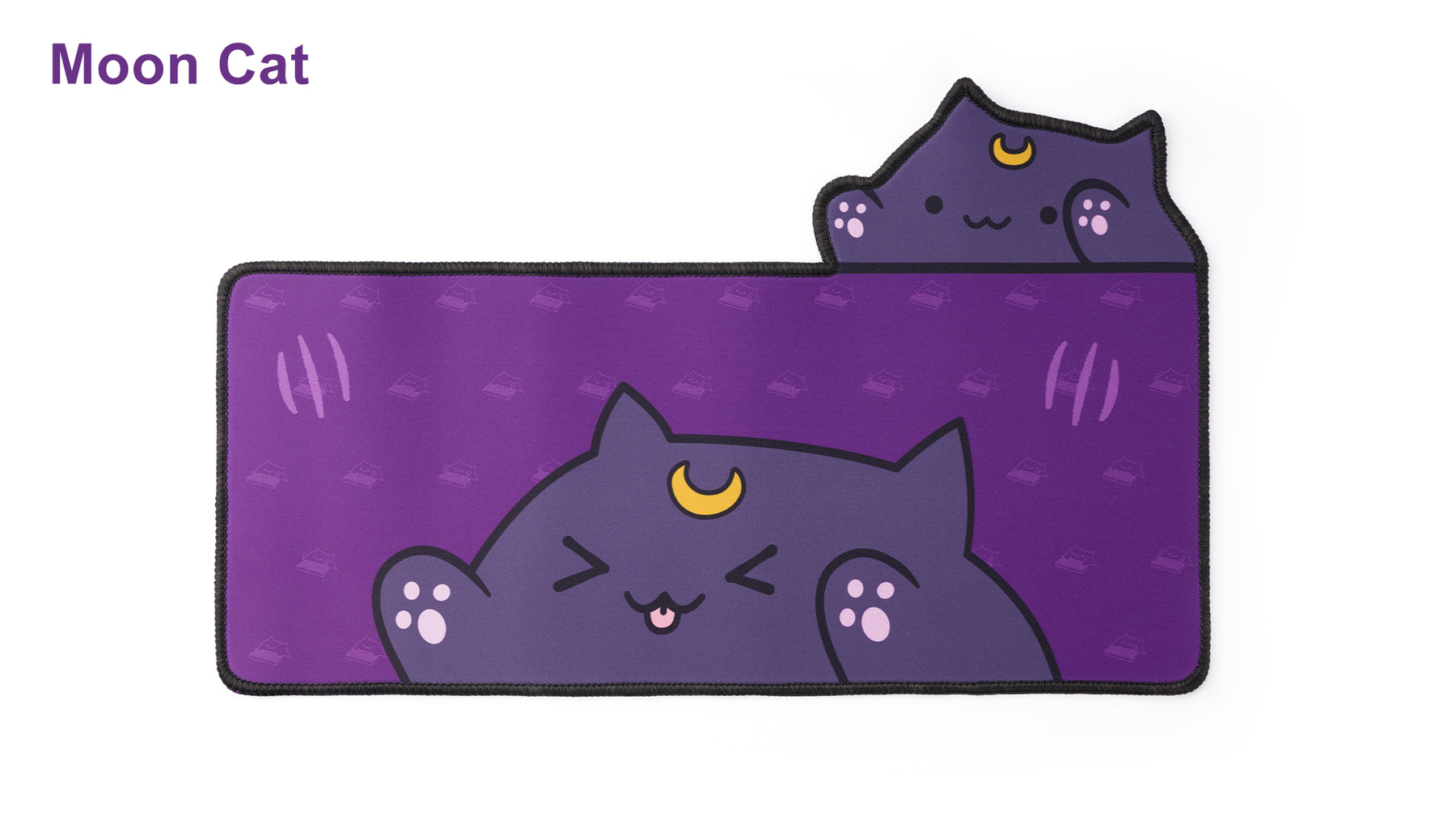 S / Moon ***SOLD OUT***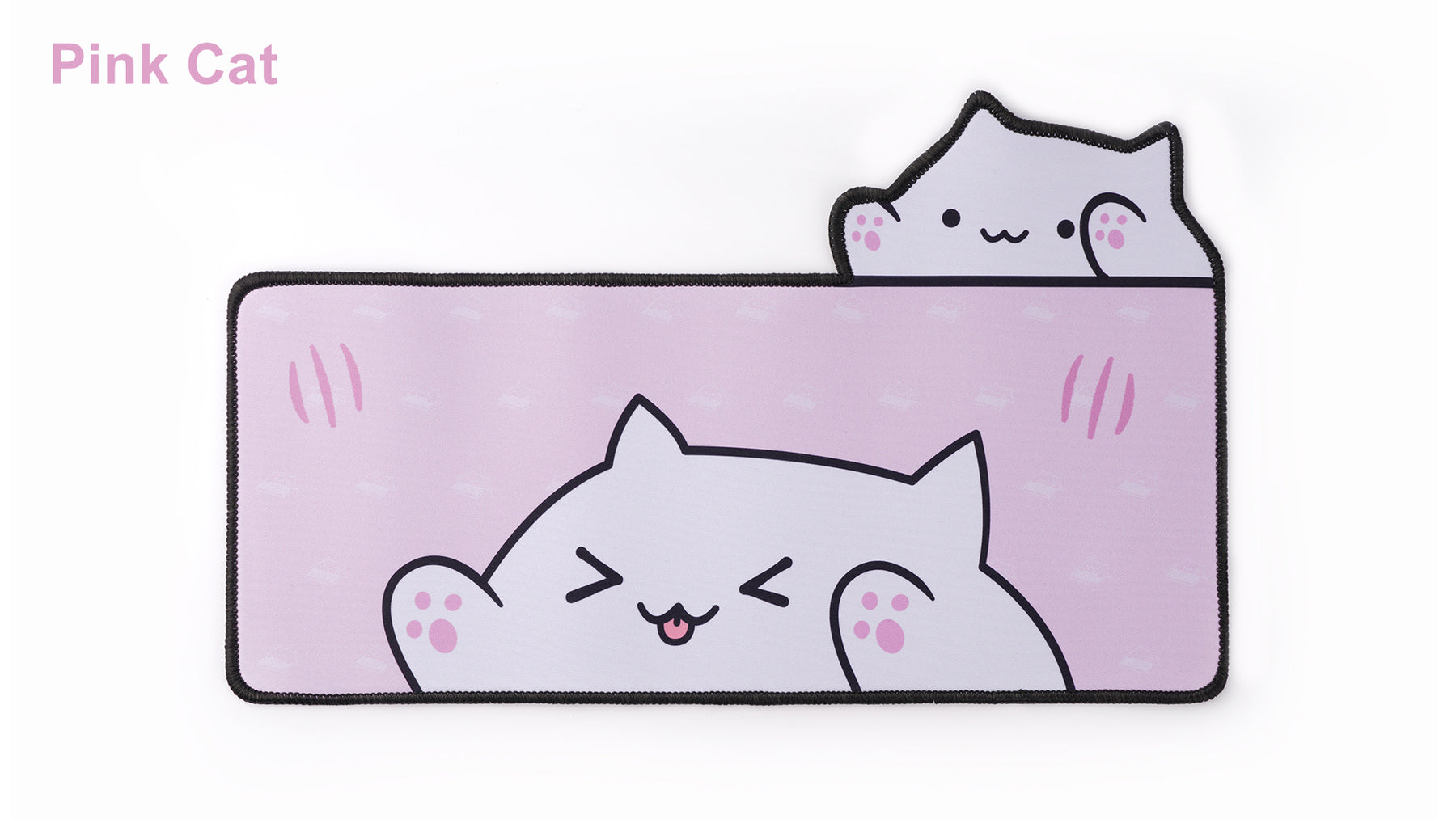 S / Pink ***SOLD OUT***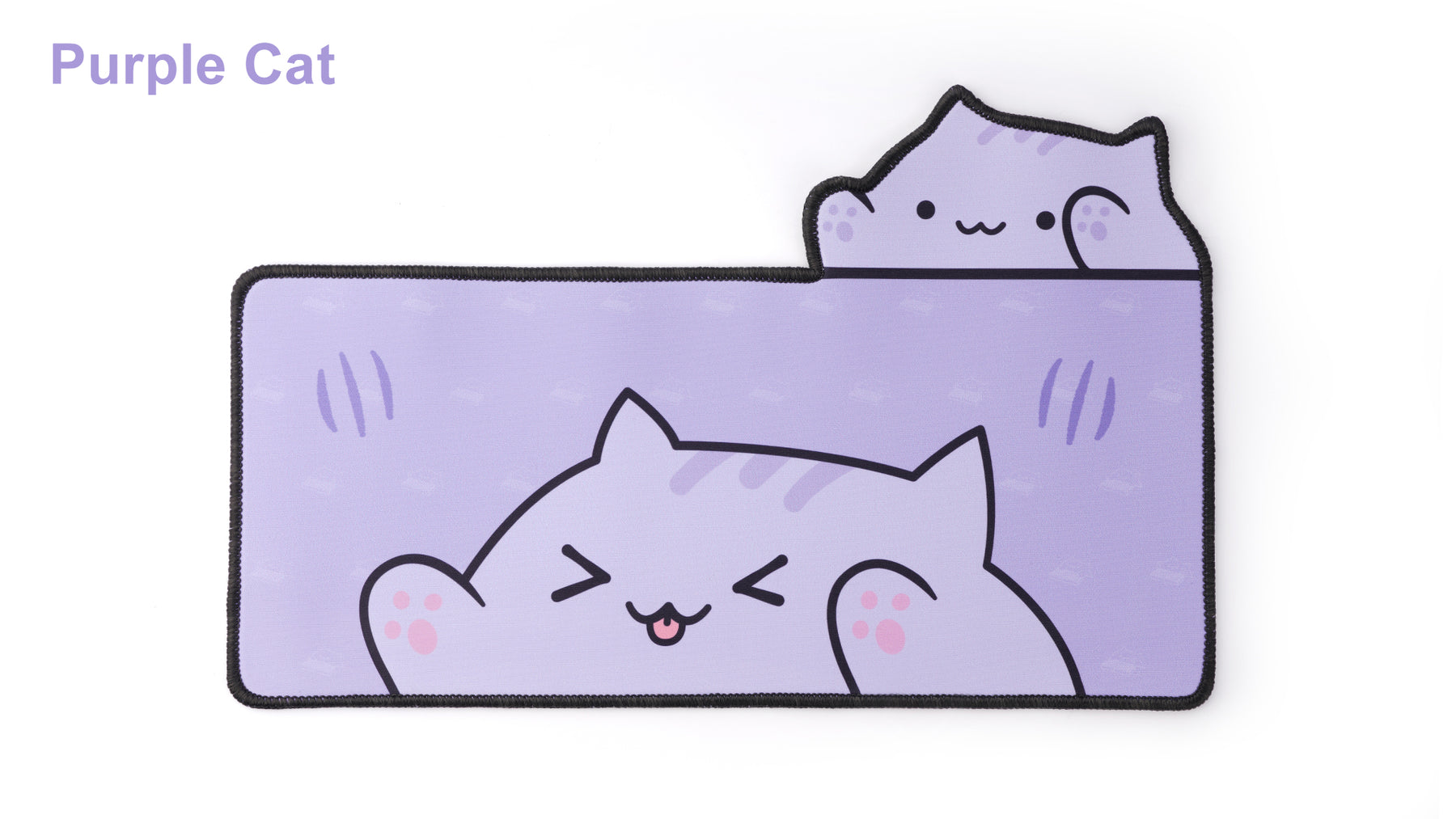 S / Purple ***SOLD OUT***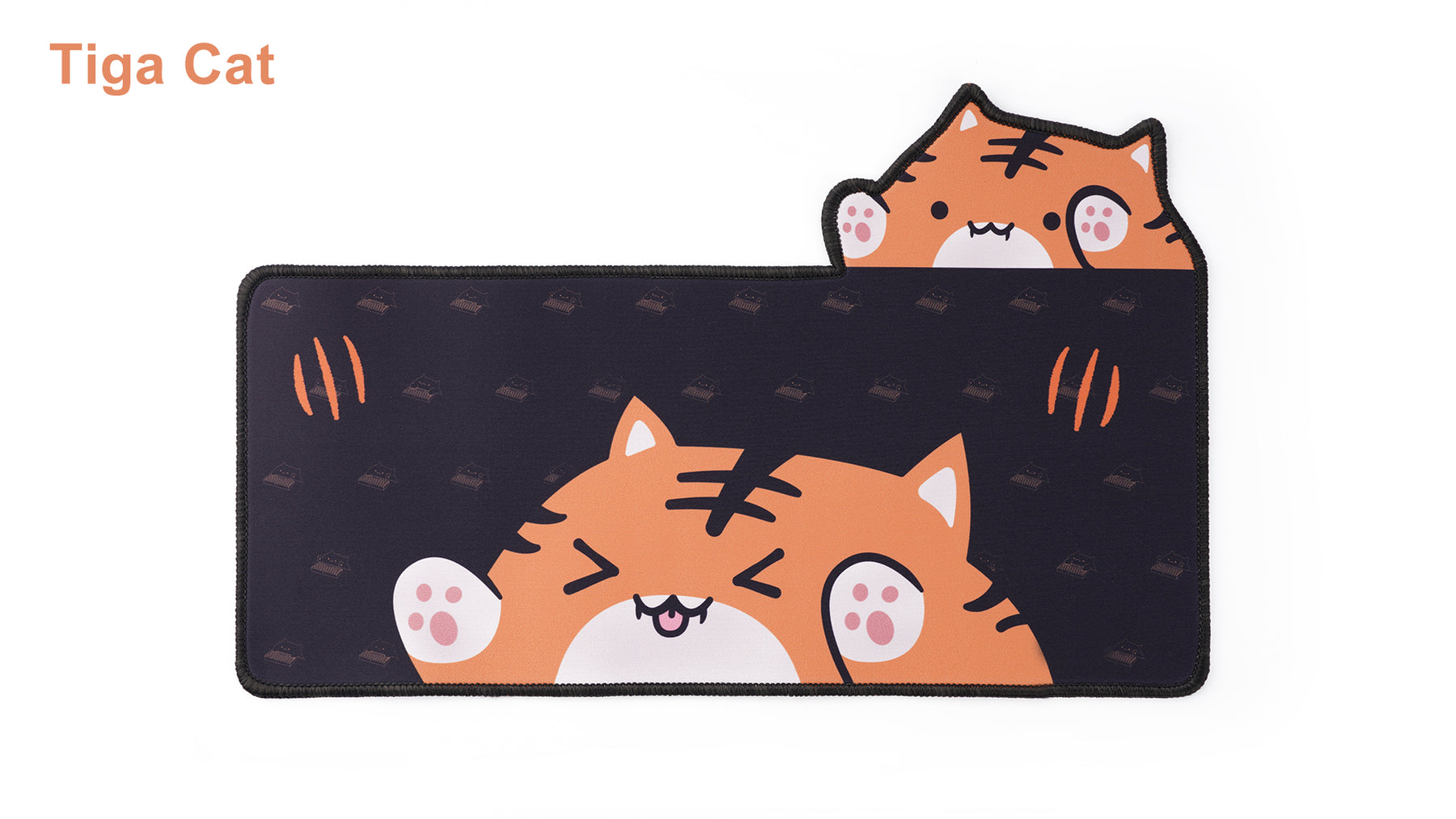 S / Tiga ***SOLD OUT***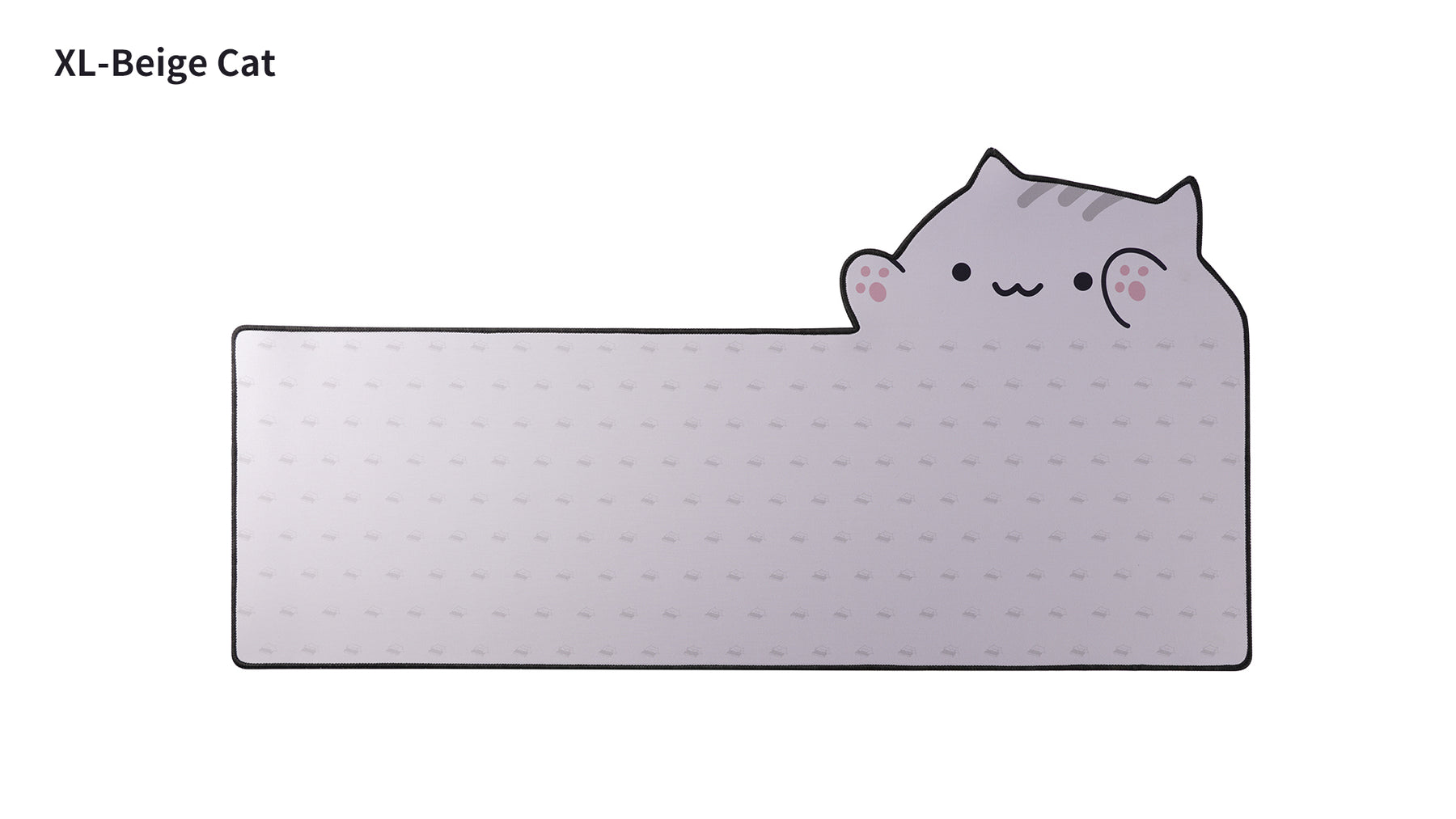 XL / Beige ***SOLD OUT***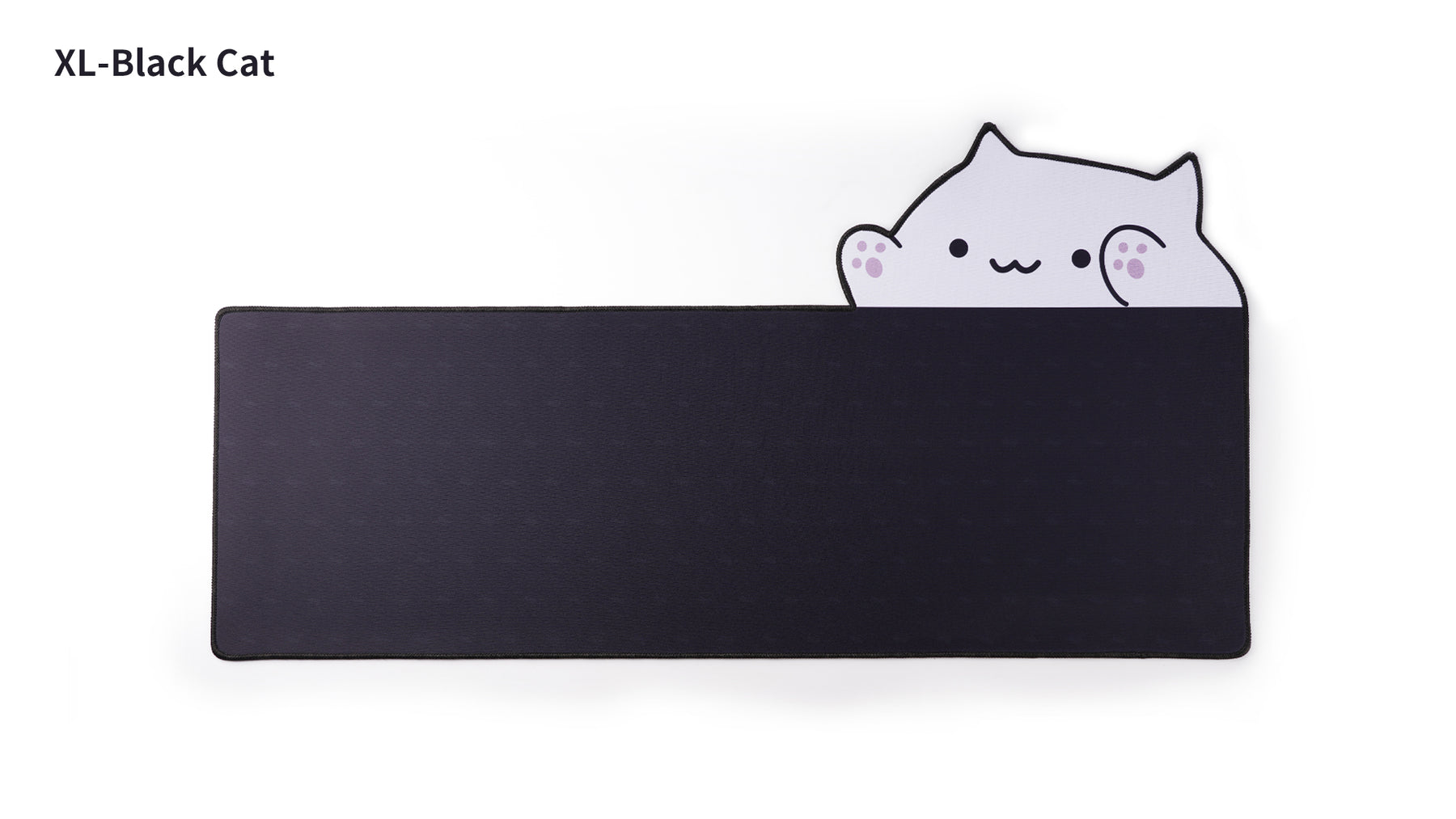 XL / Black ***SOLD OUT***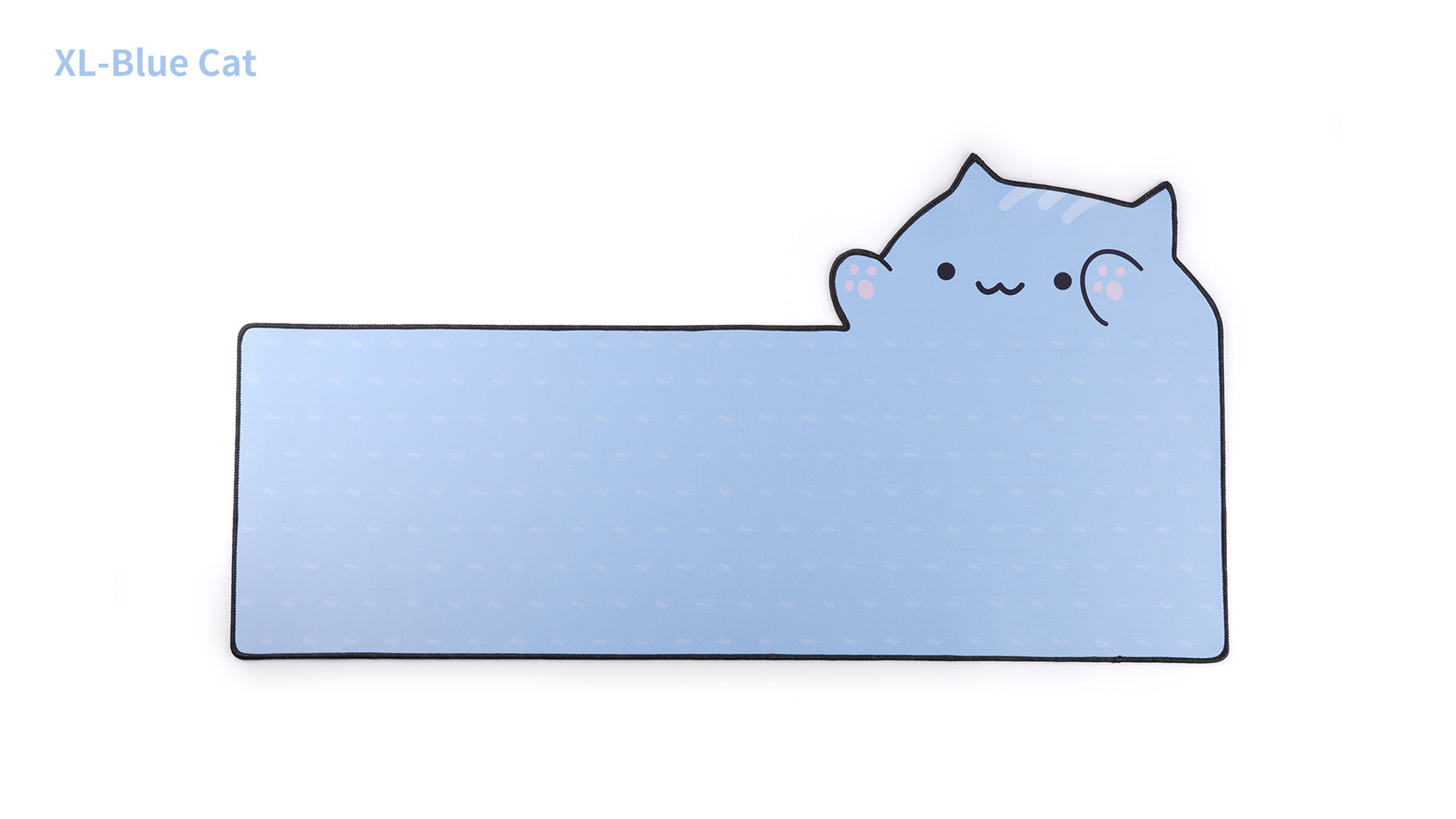 XL / Blue ***SOLD OUT***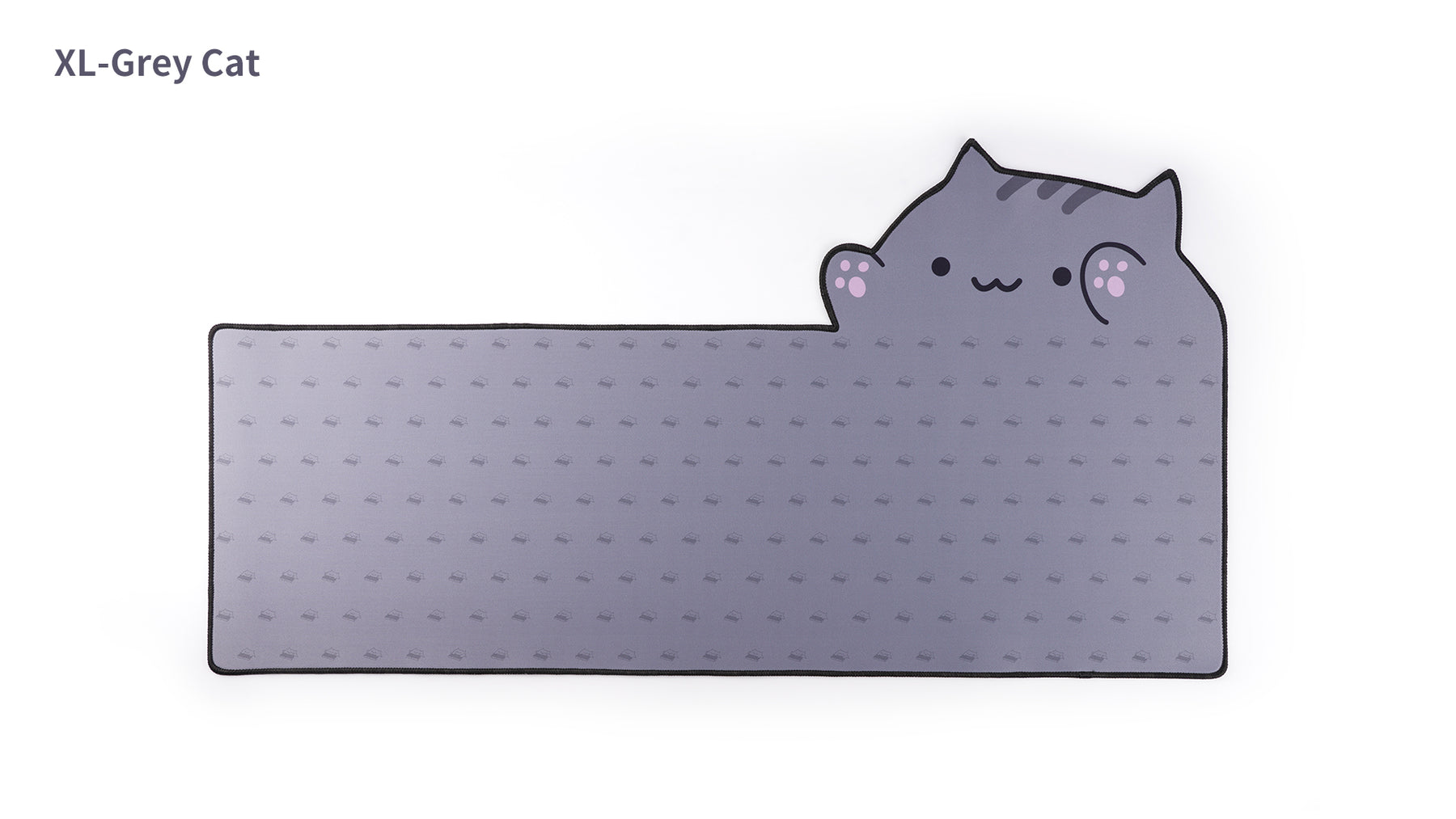 XL / Grey ***SOLD OUT***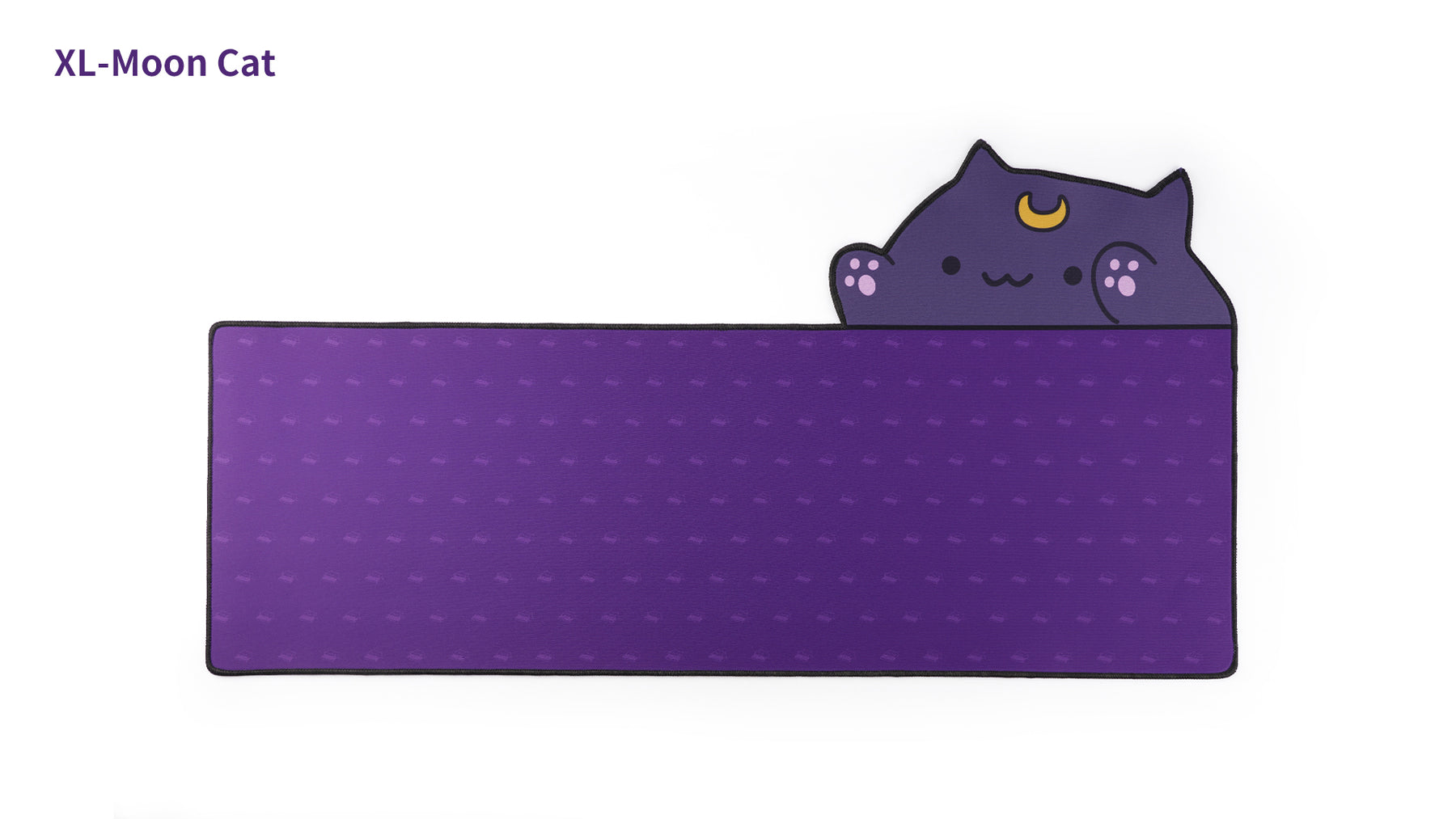 XL / Moon ***SOLD OUT***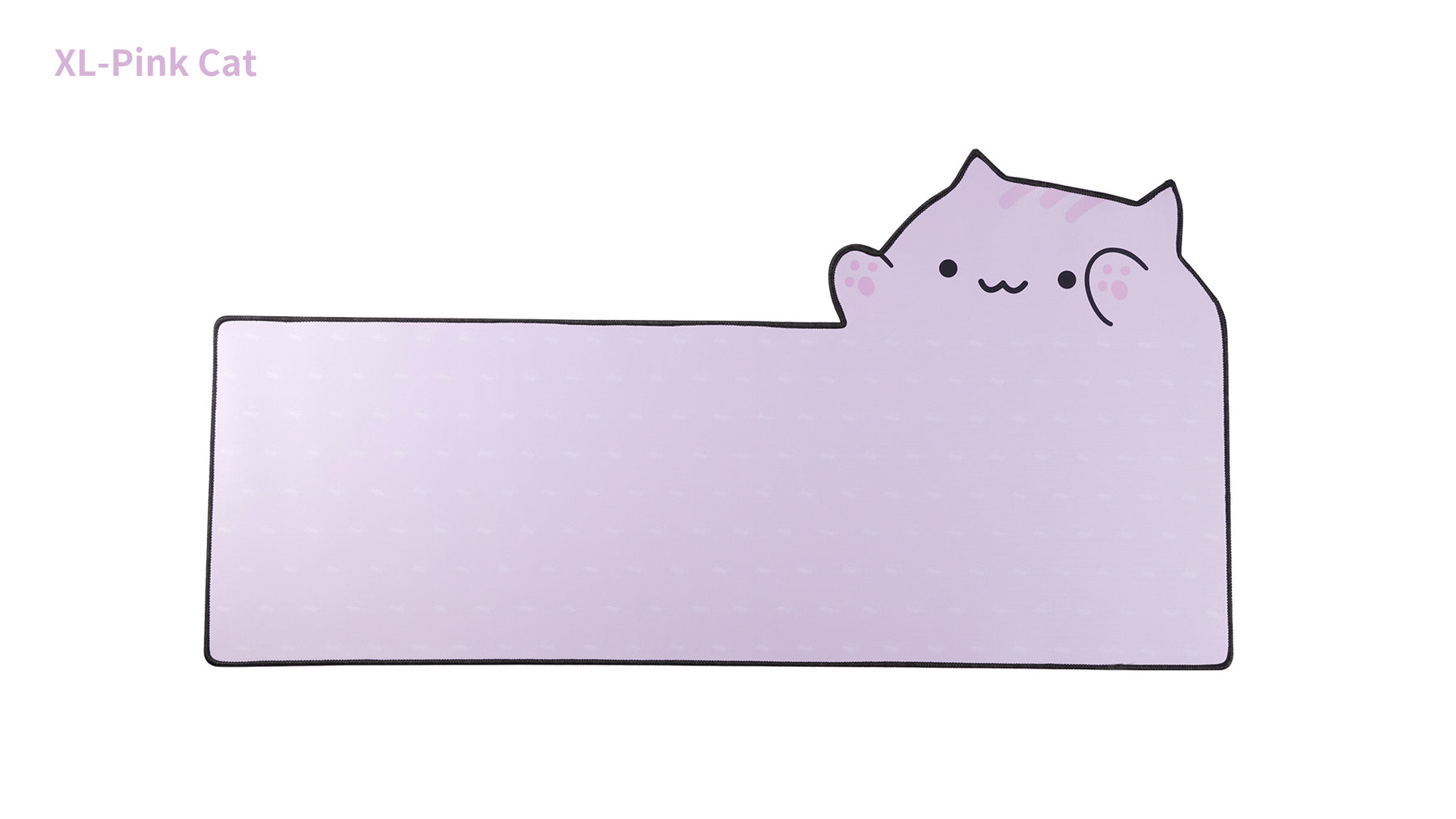 XL / Pink ***SOLD OUT***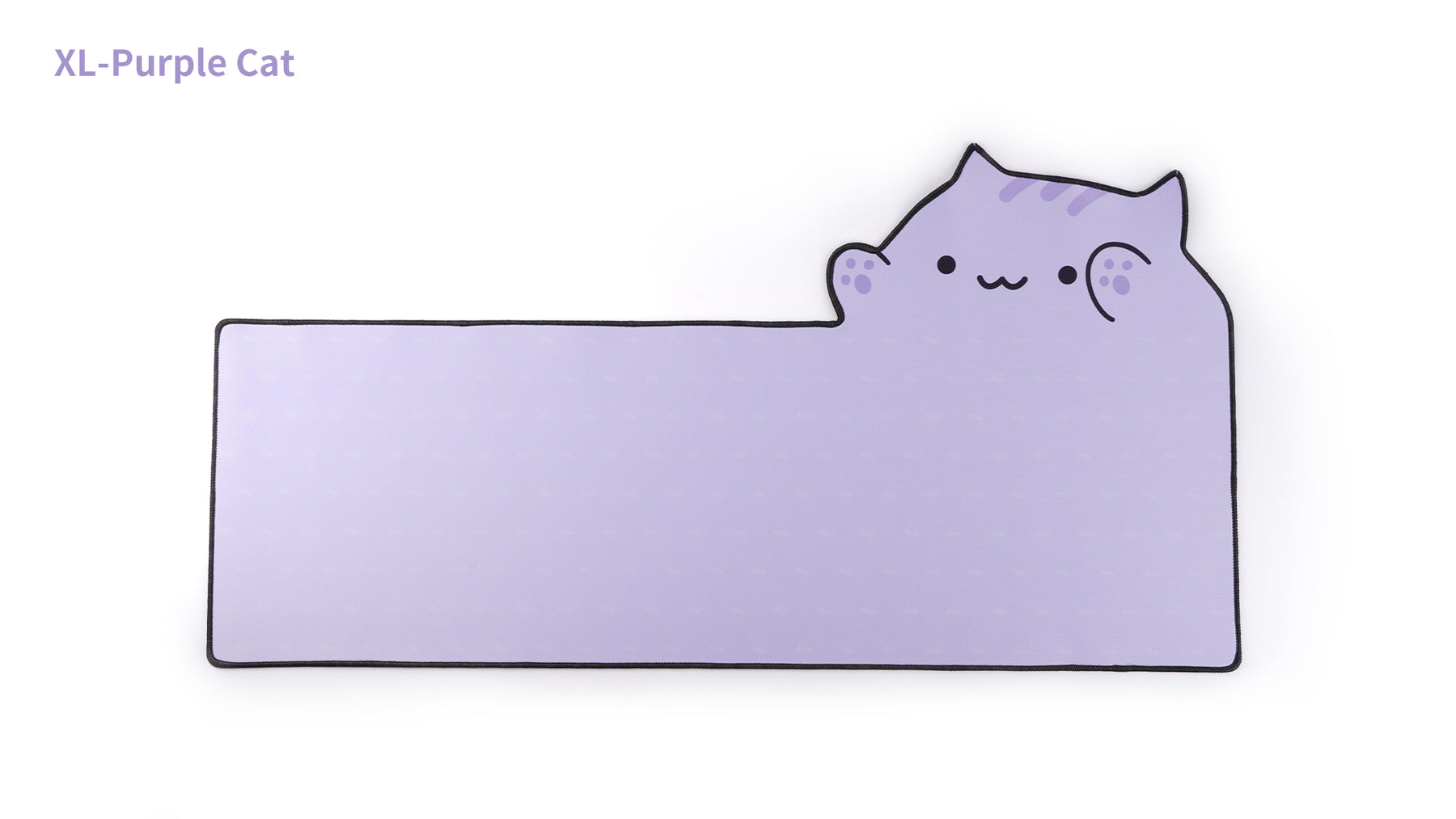 XL / Purple ***SOLD OUT***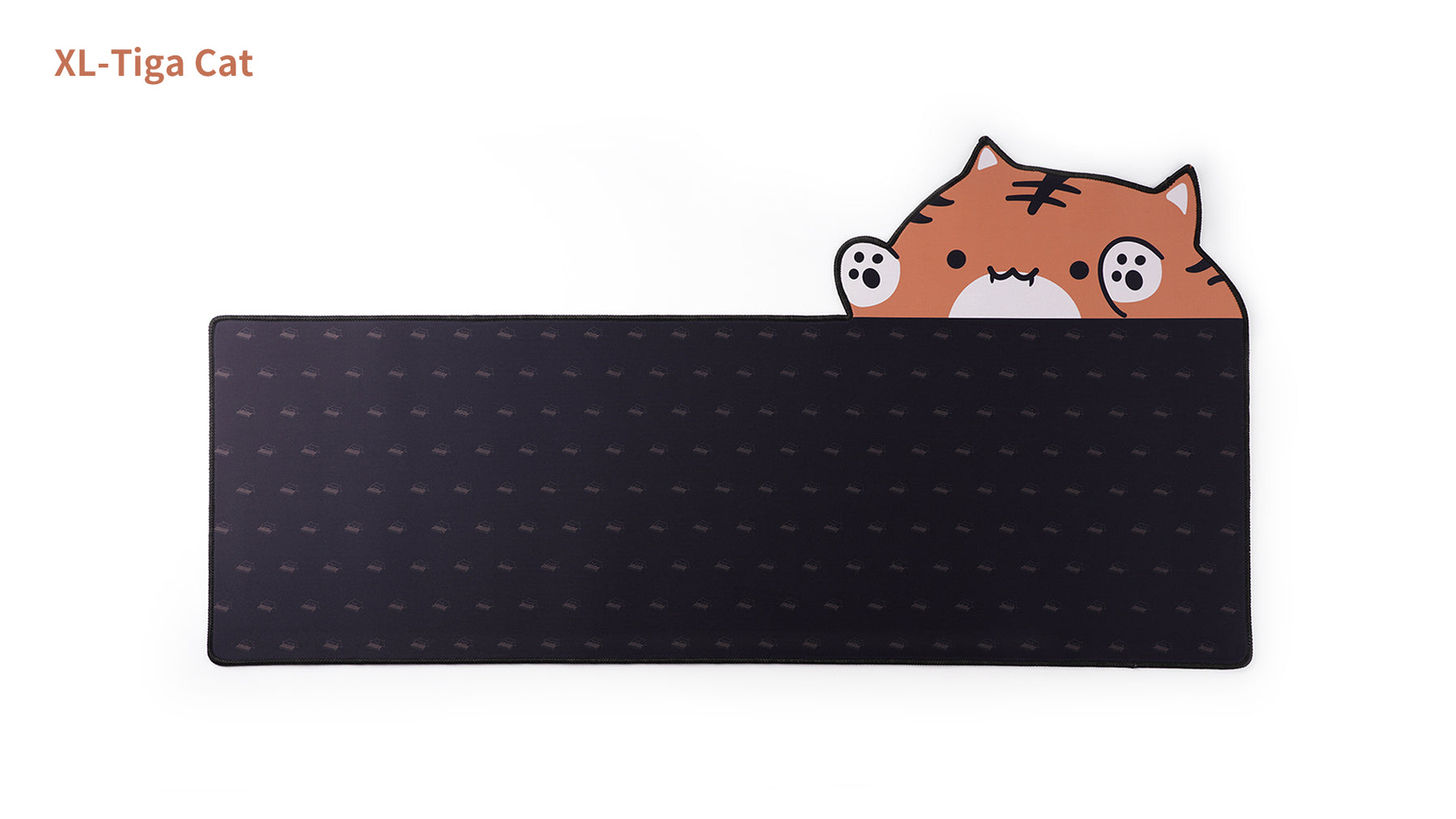 XL / Tiga ***SOLD OUT***
Clickitty Clackitty Catpads
Pawse right there. Don't Alt-Tabby away.
This is not just any mousepad. It's better. It's a catpad.
A purrfect accompaniment to your keyboard and mouse, this ameowzing deskmat series features a friendly feline friend cheering you on as you go clickitty clackitty.
Coming in a broad array of colors, and in 3 different sizes from the typical 900mm width (XL) to smaller 'keyboard coaster' sized  for TKL (M) and 65%/75% (S) keyboards ; you'll find a variety of options to match most desk setups. The pawsibilities are endless!
Inspired after illustrating an adorable animation of a chubby cat tapping away at a keyboard, the designer Boba integrated those keyframes within the pattern design to also provide a subtle but fun backdrop.
You've really gotta be kitten yourself if this wouldn't make a mlemorable addition to your desktop.
The smaller sizes are just as thick as the XL, and are designed to fit under the keyboard to give enthusiasts a way to have that extra layer of depth of sound without having to cover their entire desk, whilst also being highly portable. The XL range notably features a waterproof surface treatment, because this Bongomat does not like getting soaked.
Whether at work or play, this cute catpad will leave you feline extra pawsitive!
Details
Treated Cloth top
Stitched edges
Rubber bottom
Waterproof surface treatment! (ONLY XL SIZE waterproof )


Dimensions

Extra large (XL) size: 900x458mm with 4mm thickness
Medium (M) size: 394x232mm with 4mm thickness
Small (S) size: 368x232mmwith 4mm thickness
Machine washable (wash on cold/gentle - air dry)
Not in Australia?