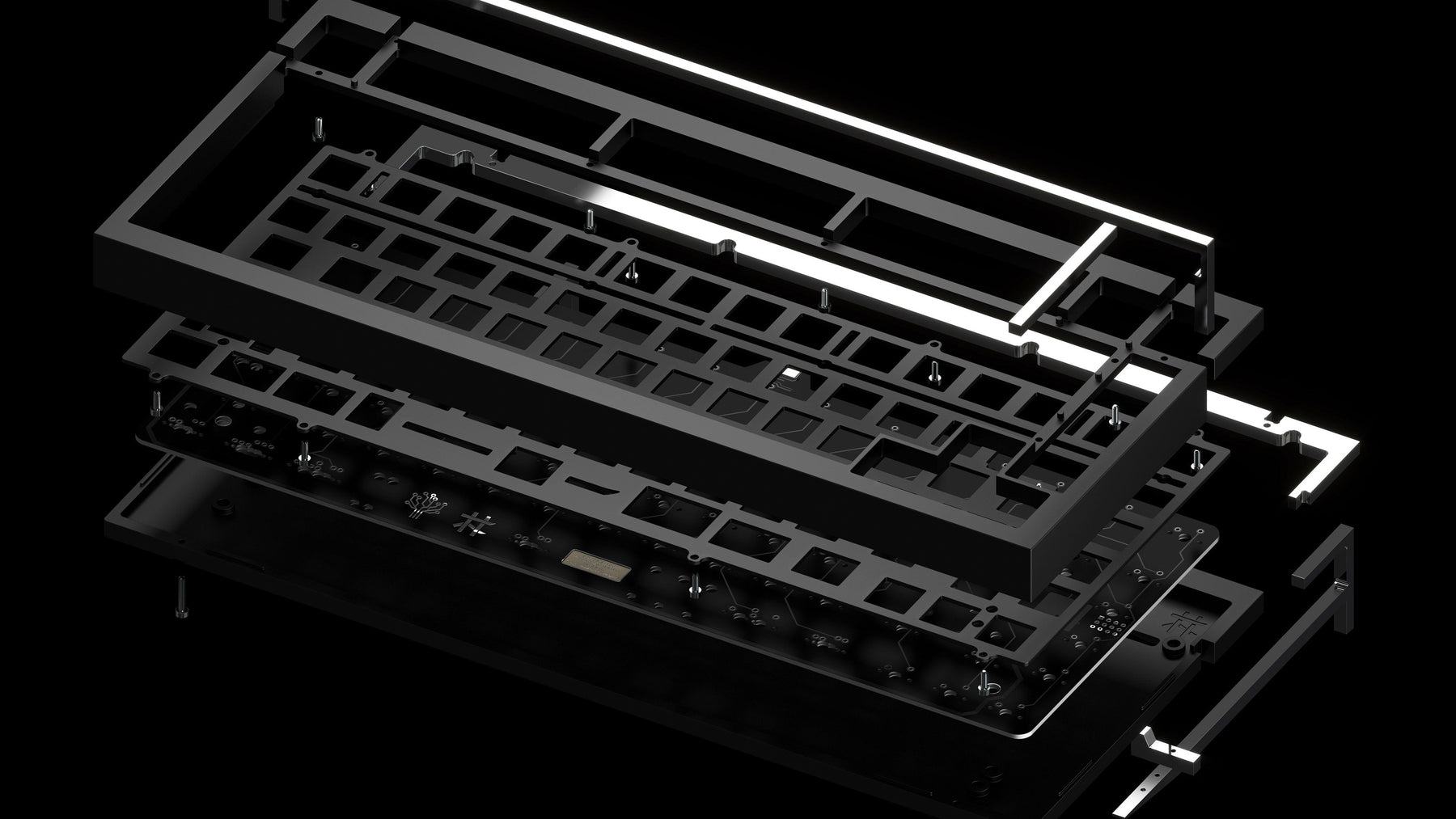 EXTRA / Aluminium Plate ***SOLD OUT***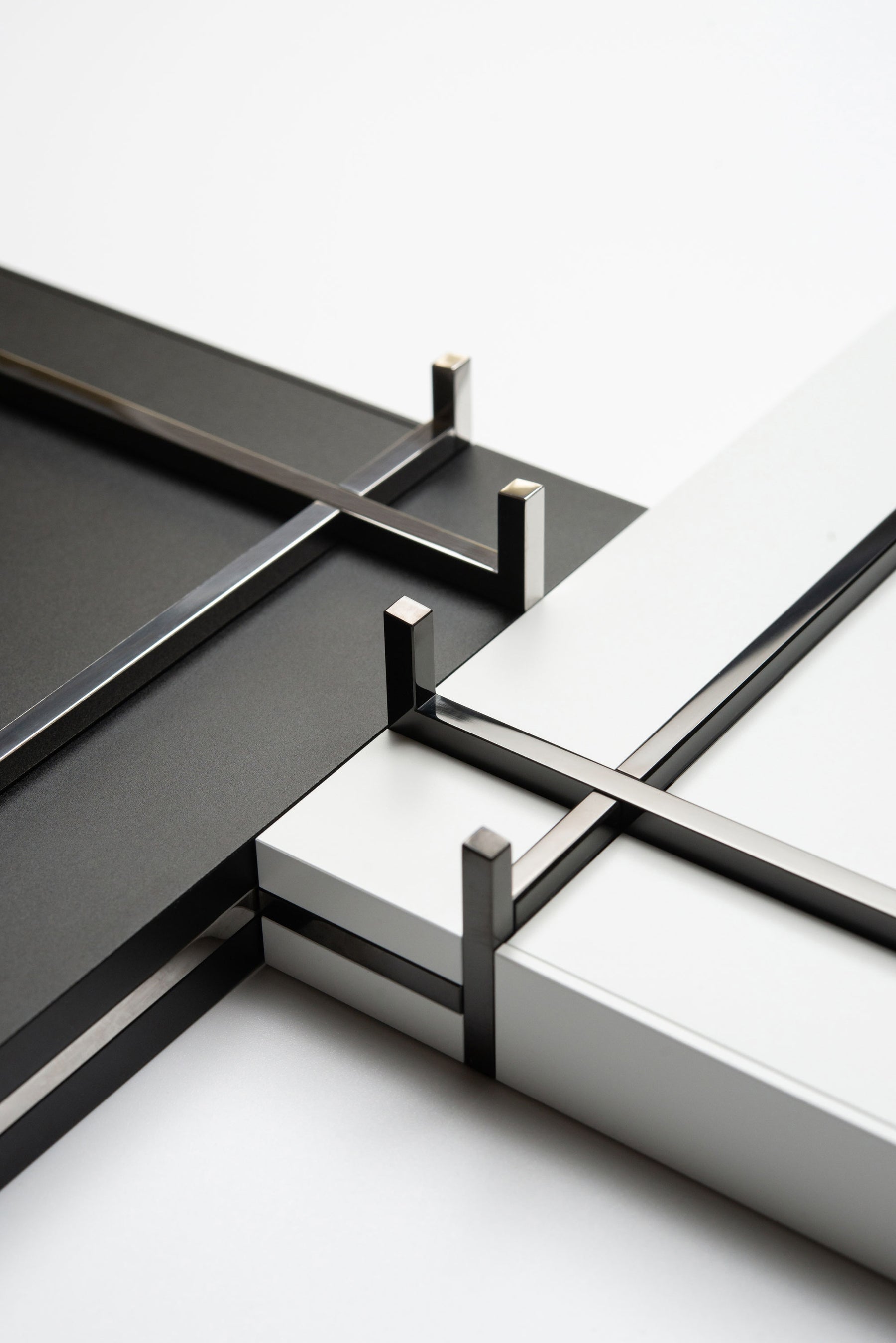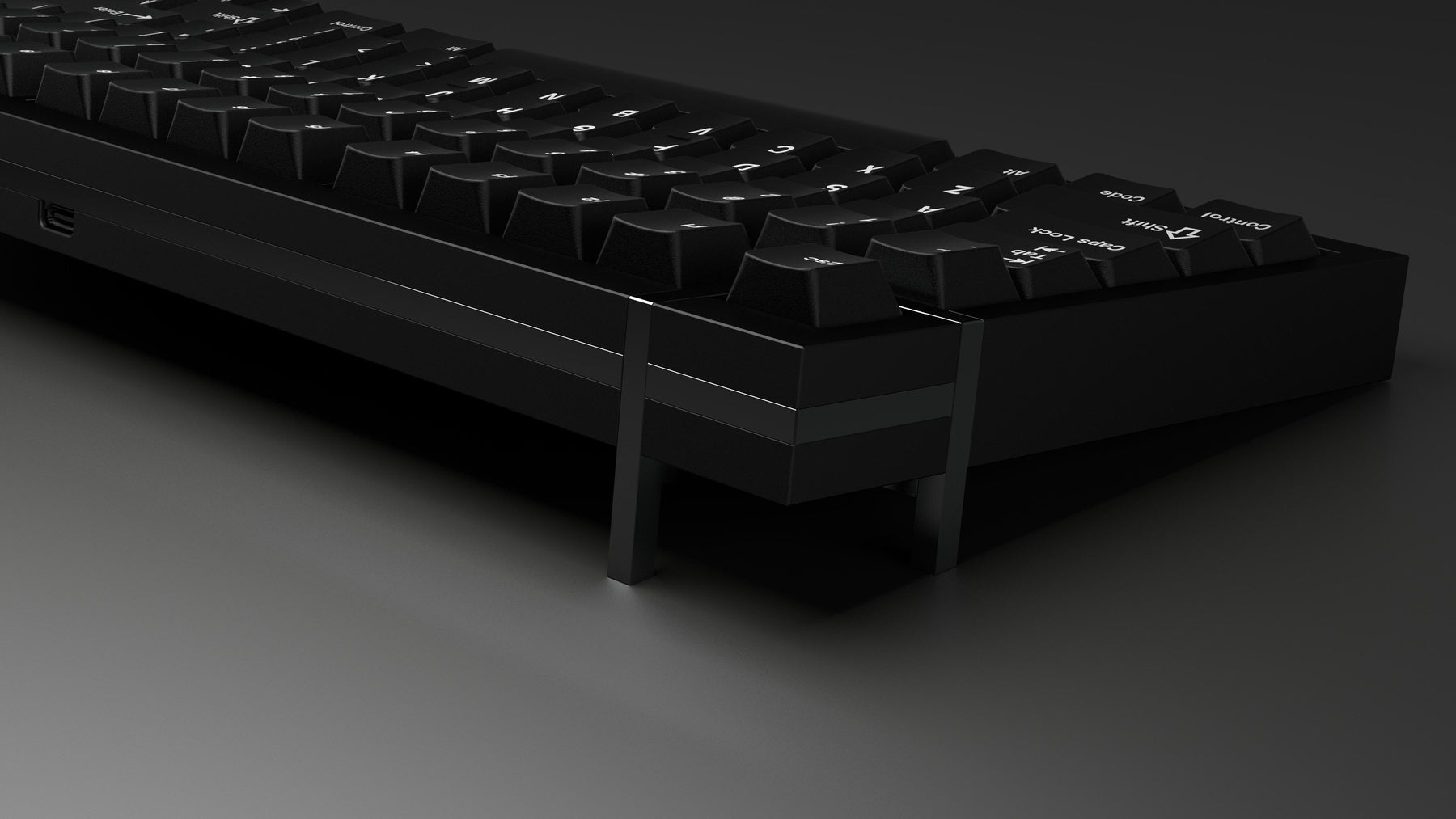 Black | SS / Aluminium Plate ***SOLD OUT***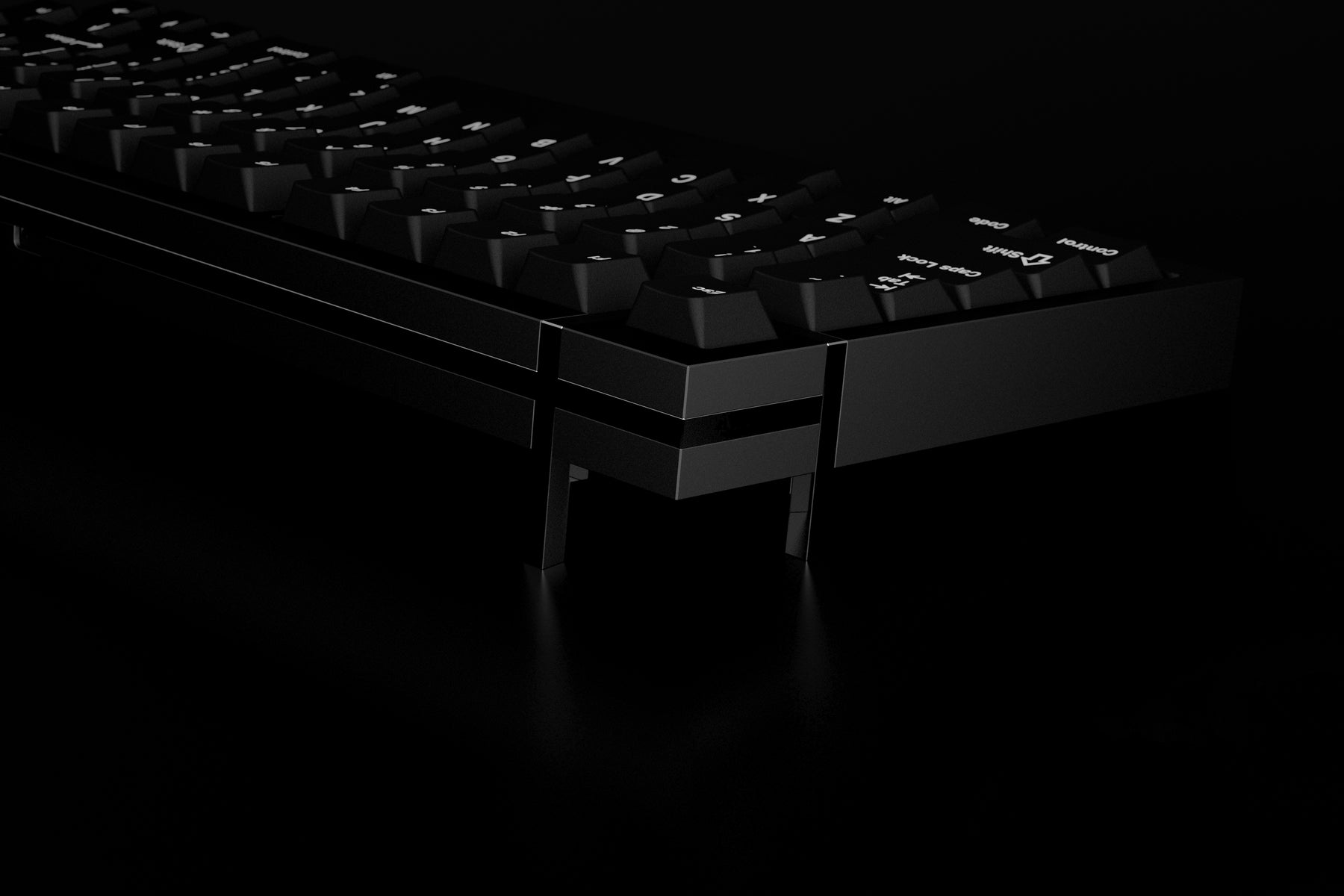 Black | PVD / Aluminium Plate ***SOLD OUT***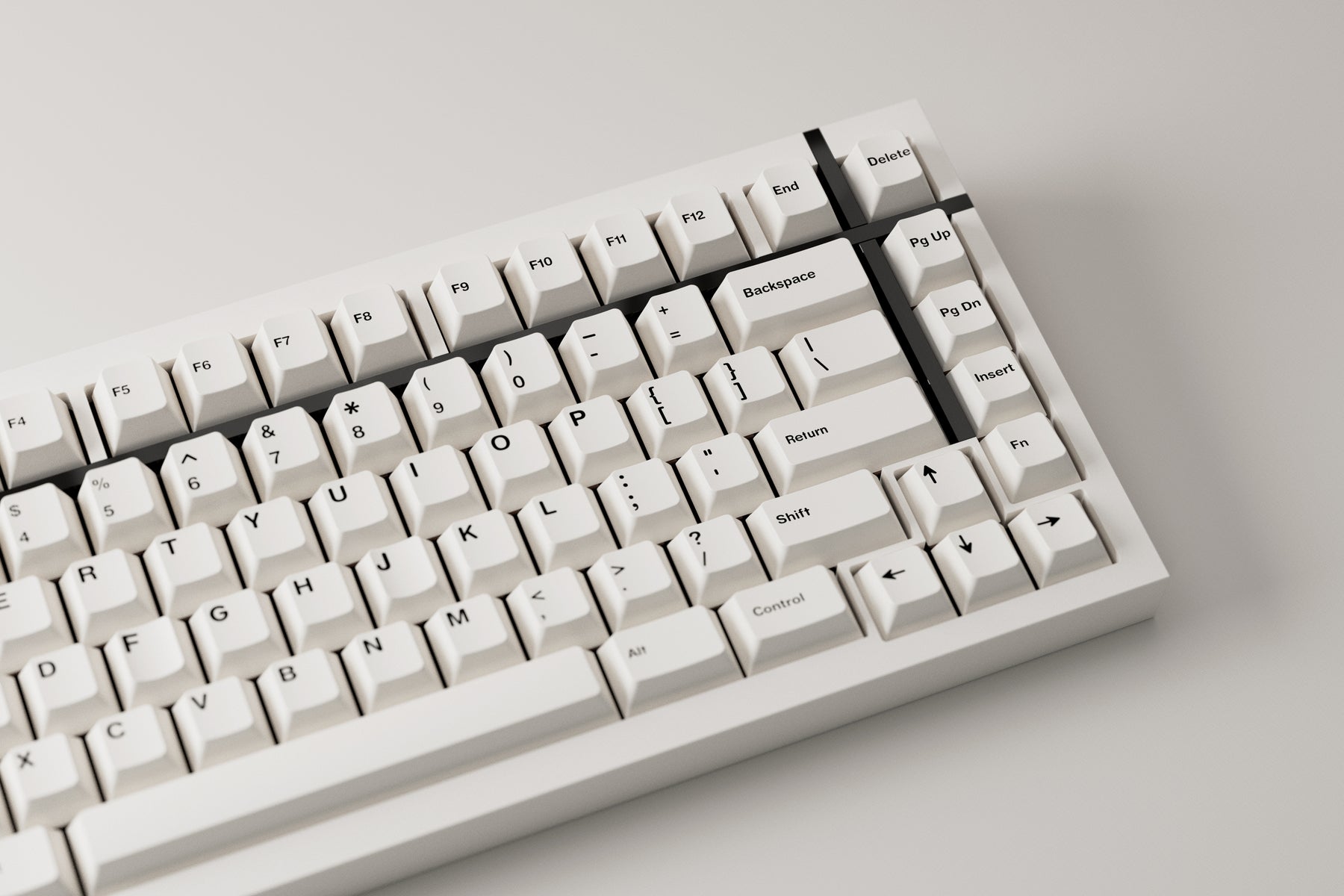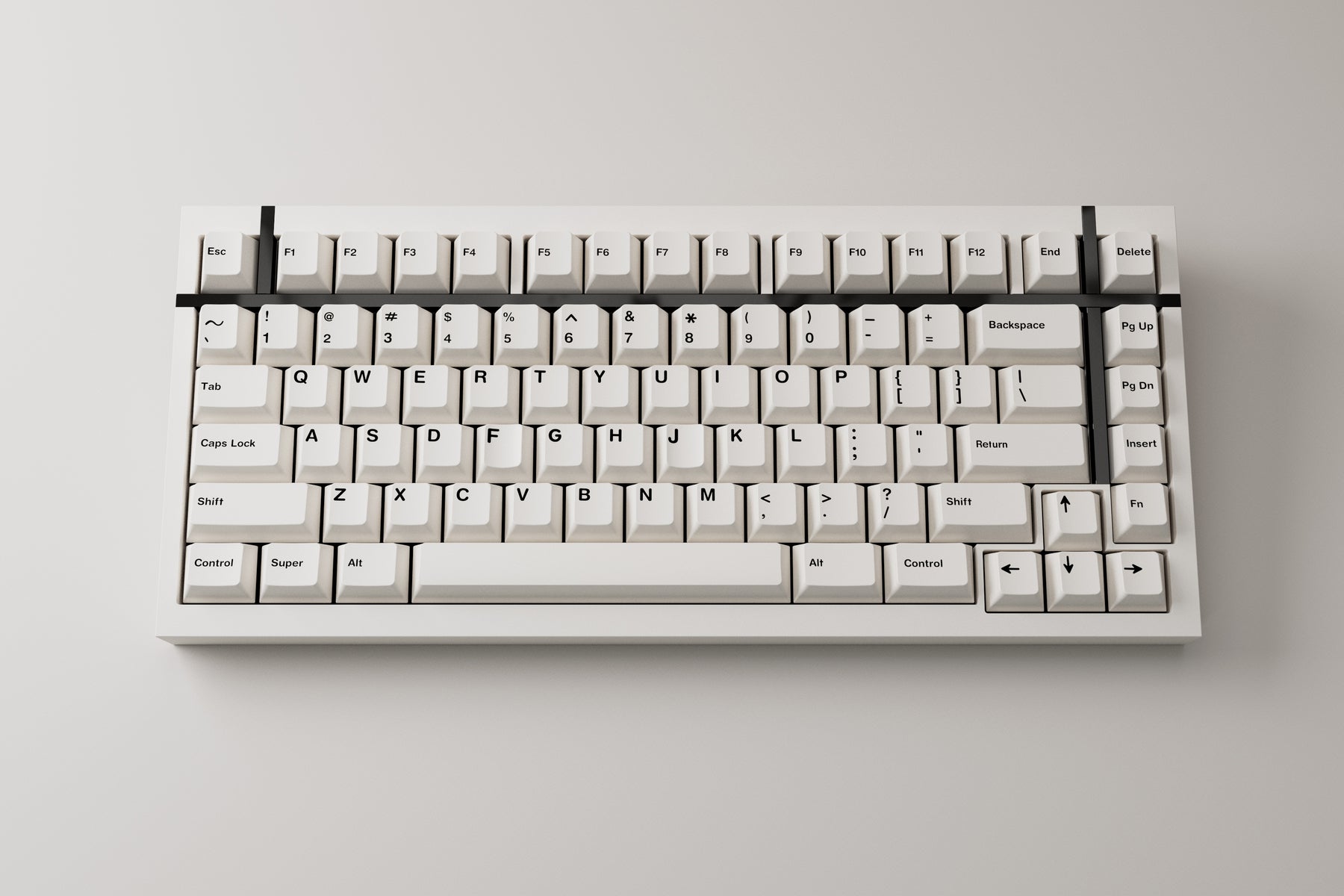 White | PVD / Aluminium Plate
White | SS / Aluminium Plate ***SOLD OUT***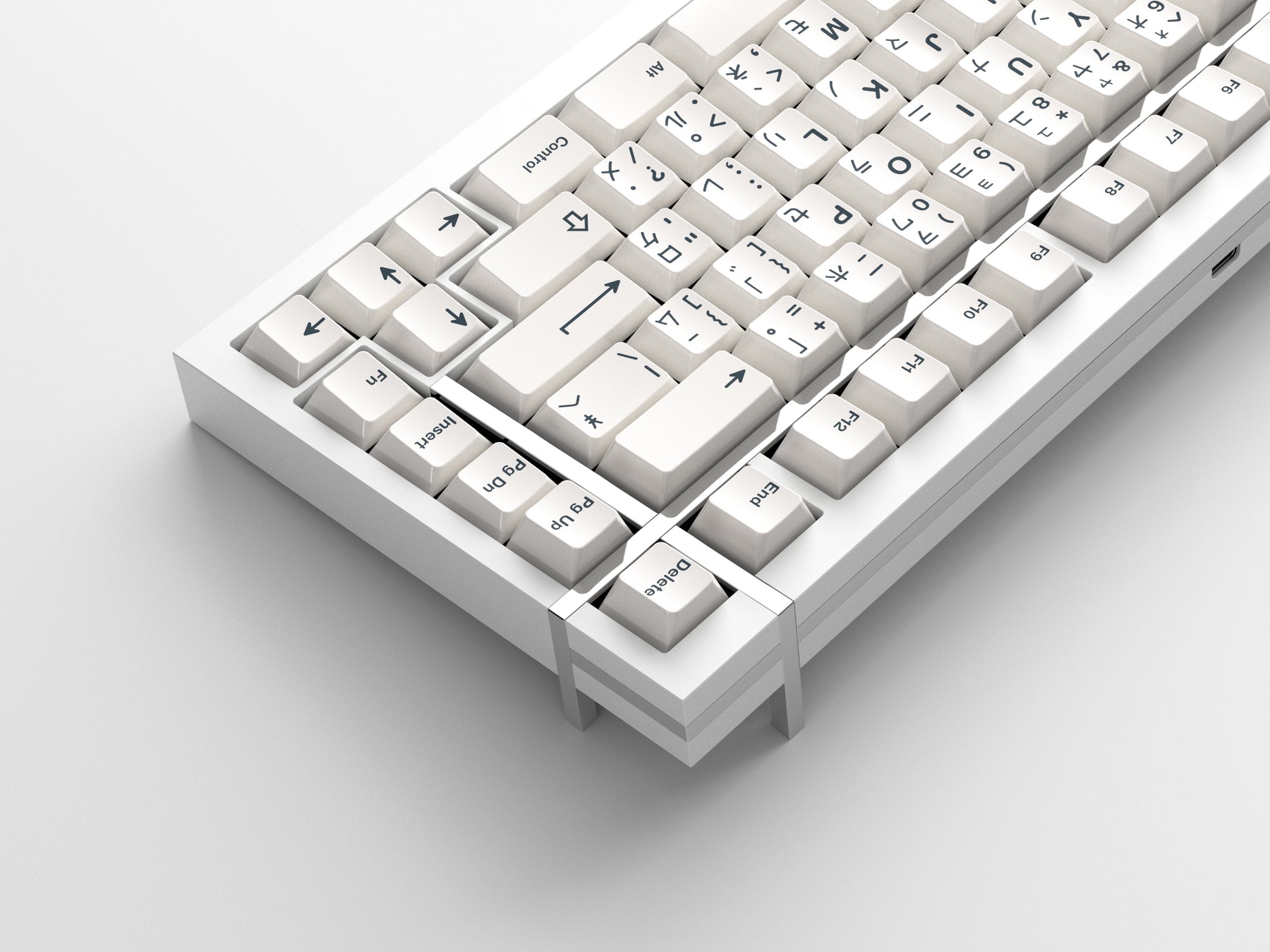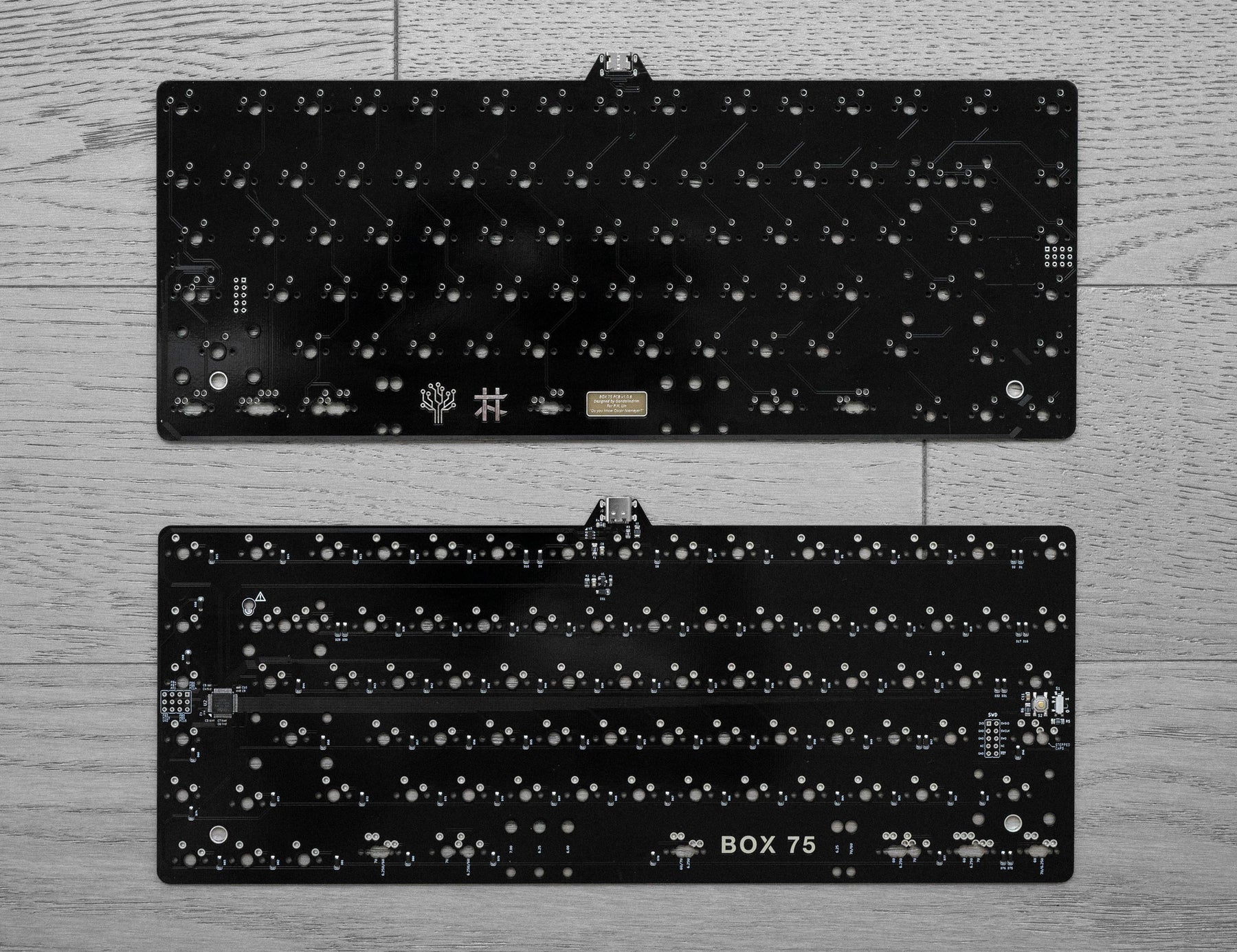 EXTRA / PCB ***SOLD OUT***
Box75 Keyboard Kit
Only 1 unit left
Plate Material:
Aluminium Plate
"A box that provokes"



The name, "Box", pays homage to a response from Japanese architect Tadao Ando. When asked what architecture is to him, he replied "Chohatsu suru hako," or "the box that provokes"; and the BOX75 seeks to do just that: a black box measuring 20mm thickness lifted by a series of interlocking thin frames.

A unique take on the shapes we've come to know and love. The Box75 is stilted and propped up by 4 steel or PVD brass feet that accent the top and side faces. Truly a beautiful and visually outstanding board in the current landscape of keyboard design.
Details
Top Mount/O-ring Burger Moun
Anodized or E-Coated Aluminum Body
Mirror-Polished or Black PVD Stainless Steel Accents
PCB designed by Gondolindrim
QMK/VIA support, ESD protection
Includes
Top and bottom case
Accent pieces
Solderable PCB
Case and plate foam
1.5mm Aluminium or Smokey PC Plate
Mounting hardware and accessories
Group Buy Updates Here
Layout