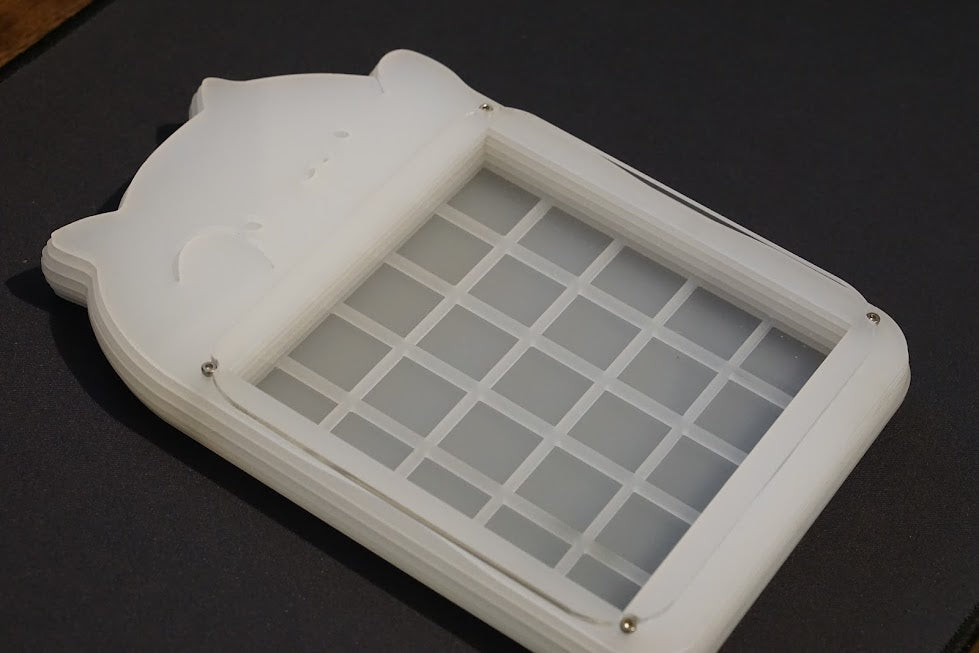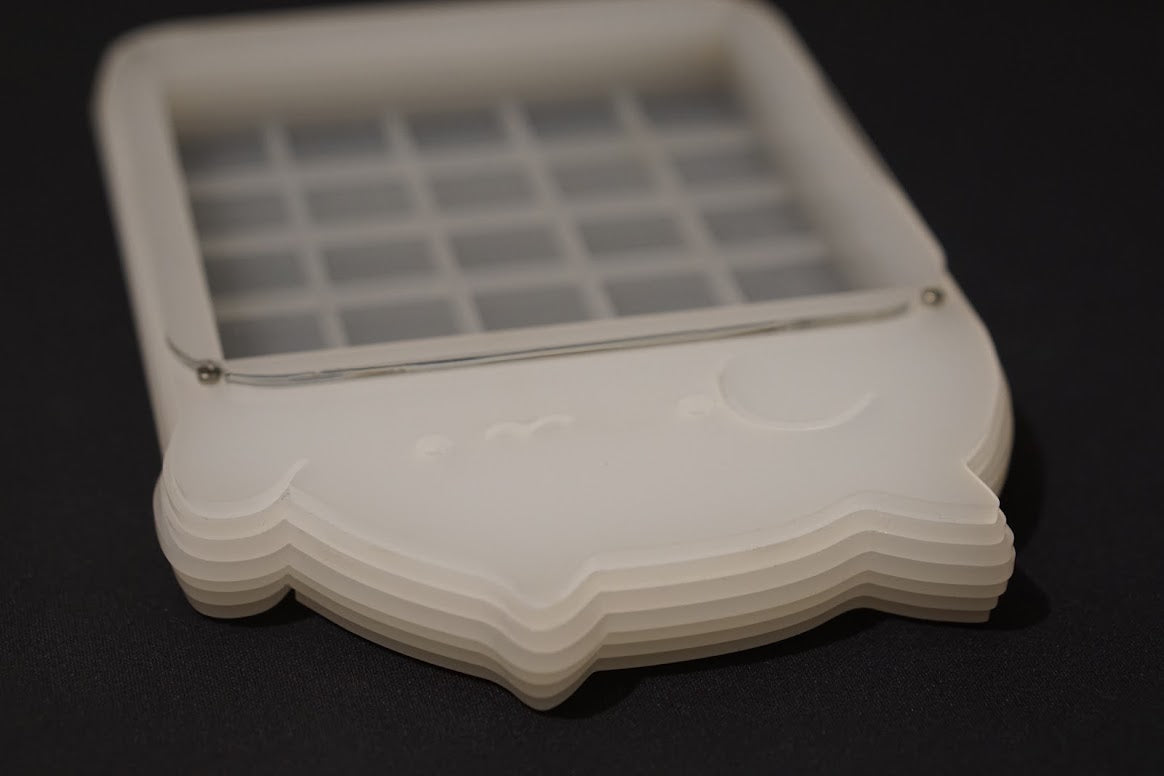 Frosted / 25x1u ***SOLD OUT***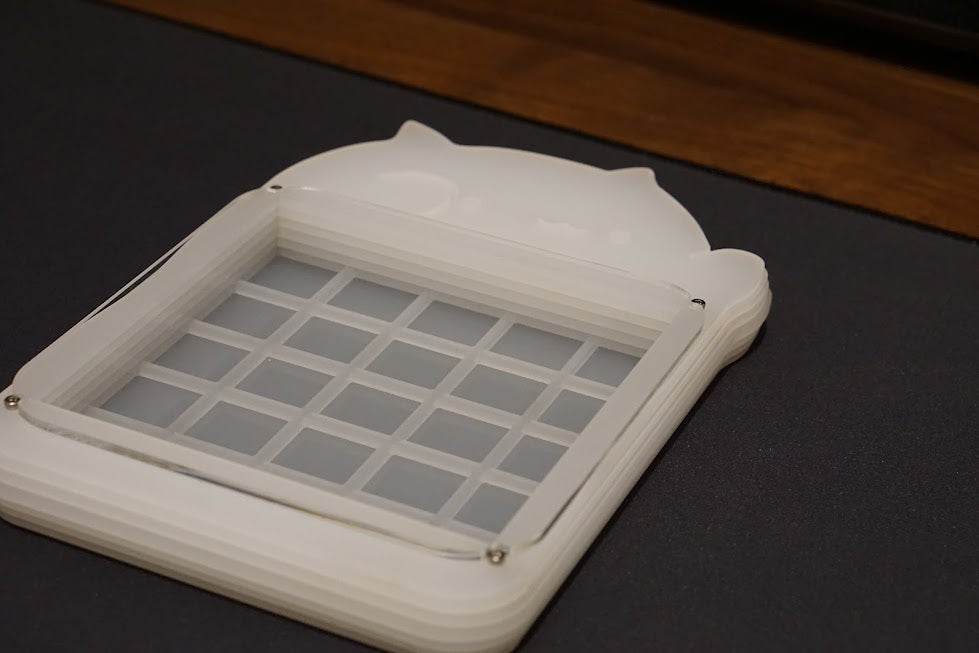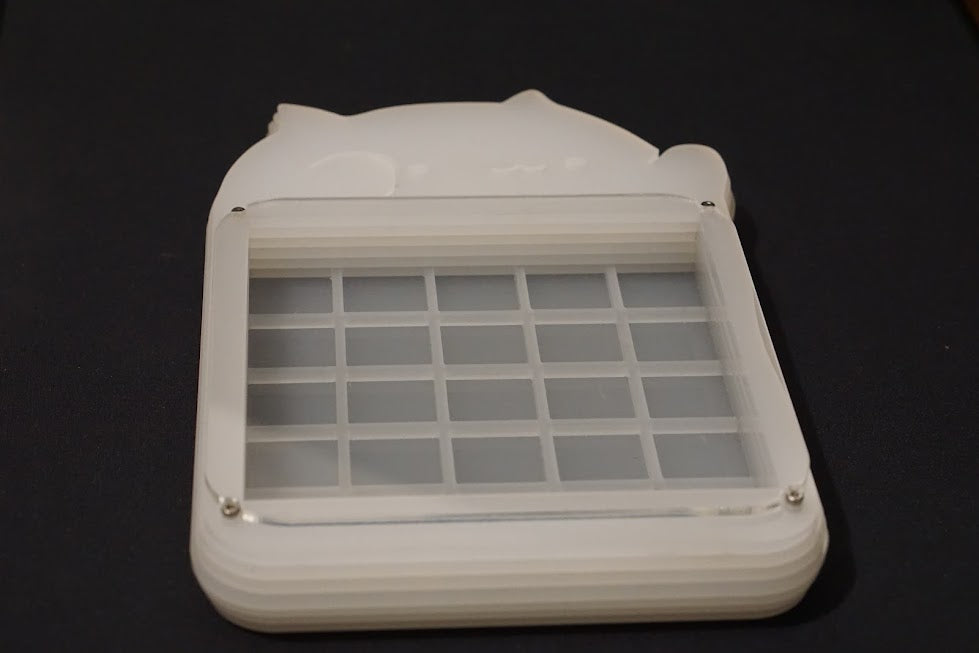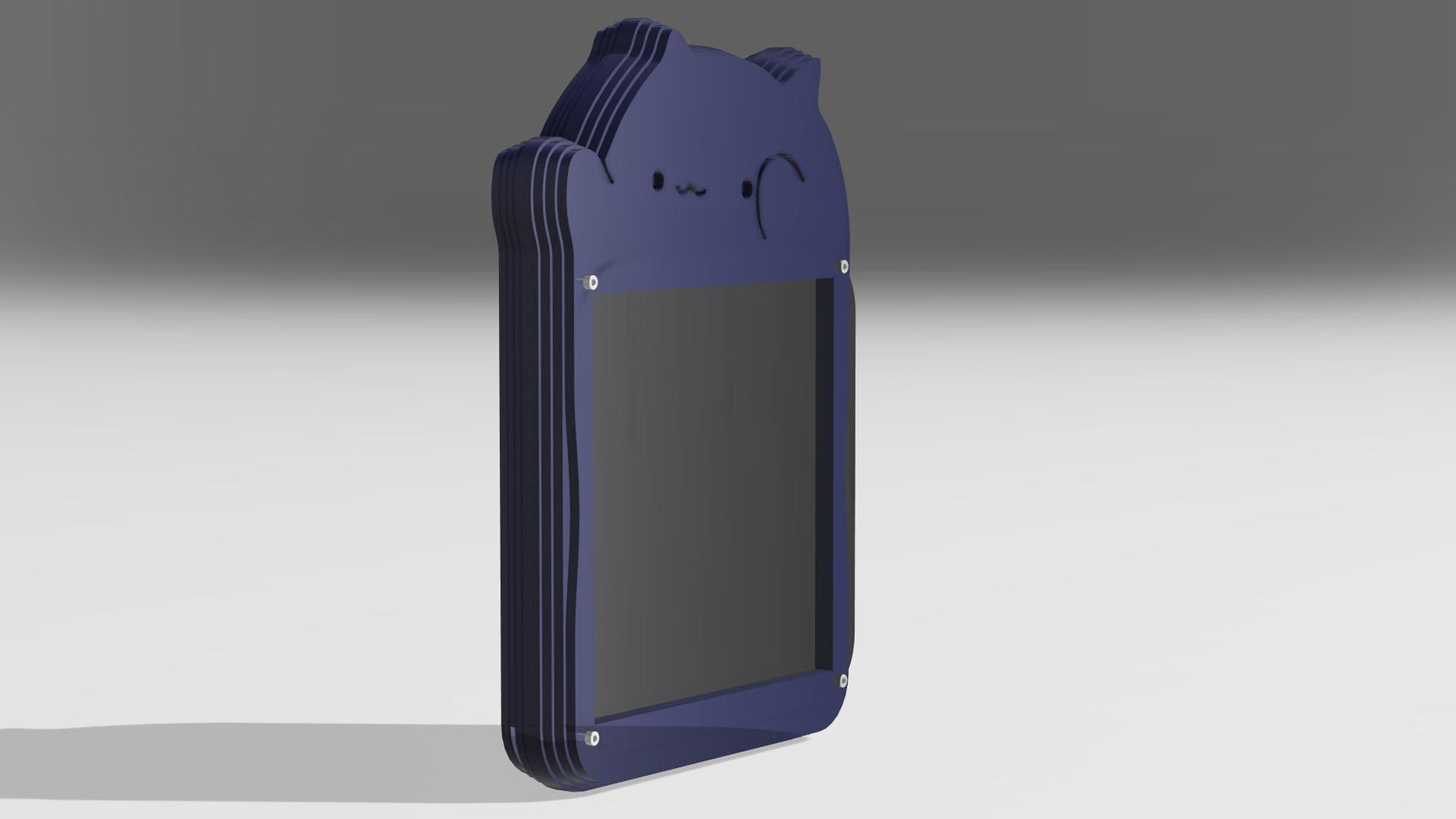 Blue / 25x1u ***SOLD OUT***
Pink / 25x1u ***SOLD OUT***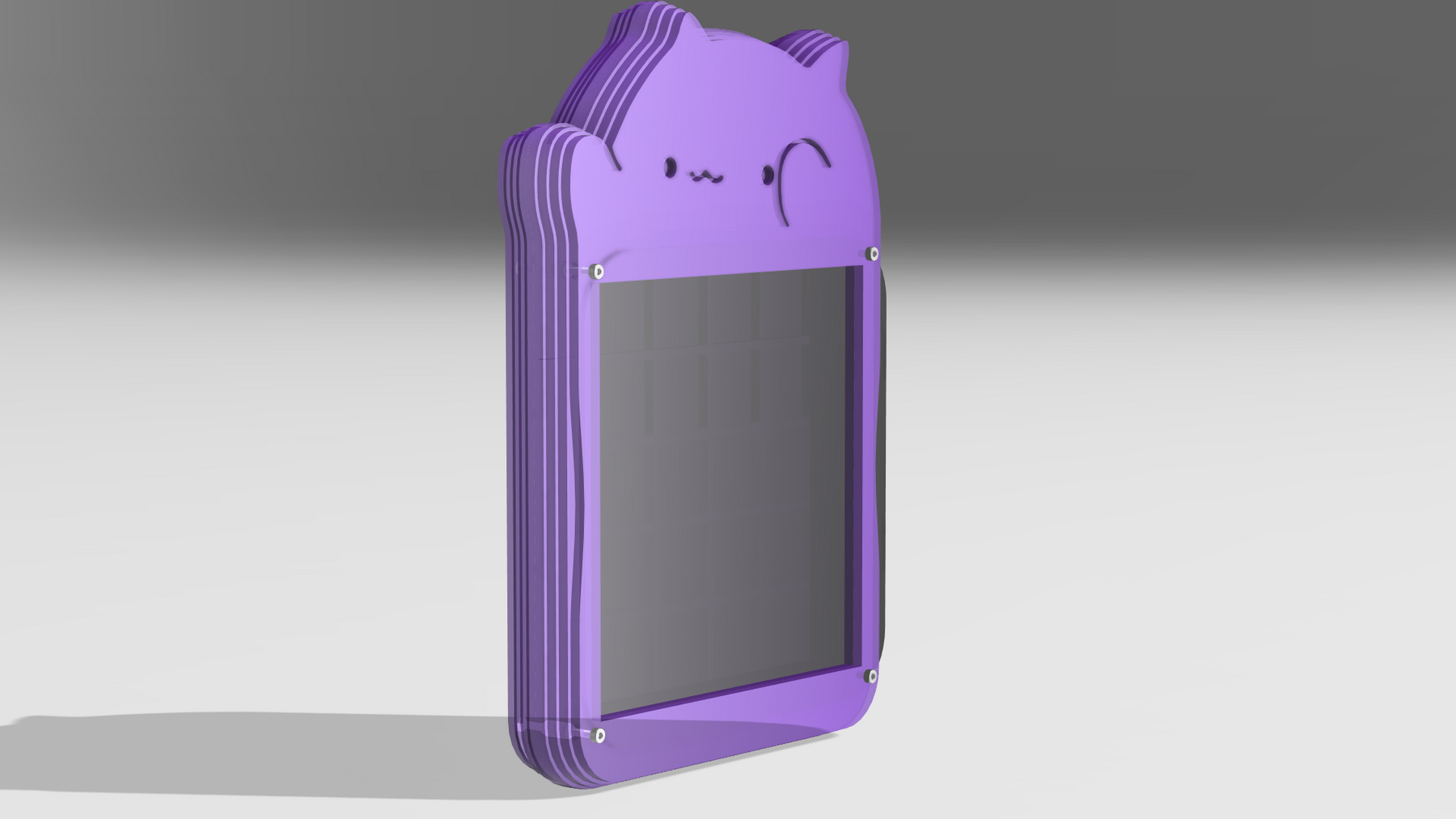 Purple / 25x1u ***SOLD OUT***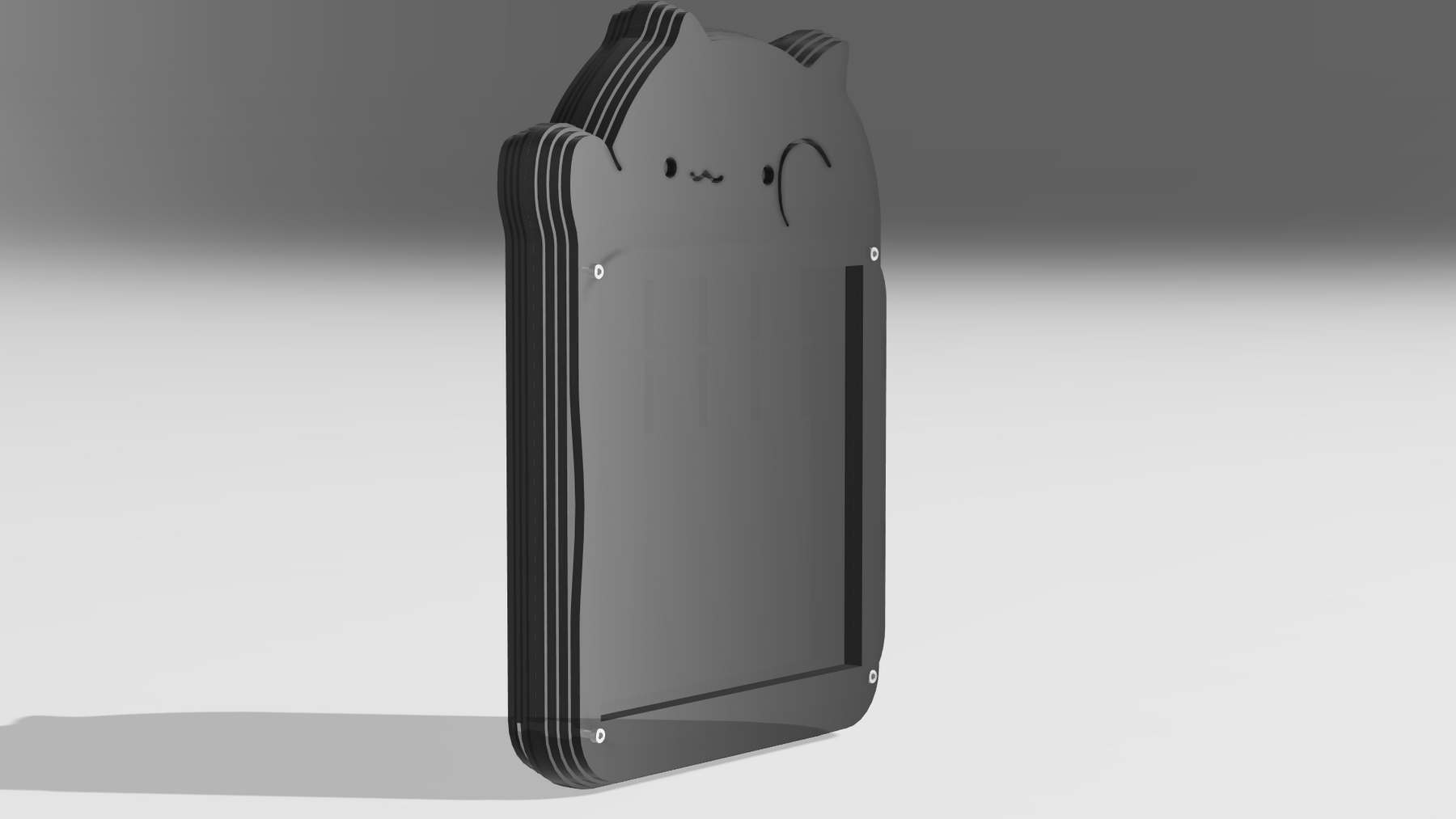 Smoke / 25x1u ***SOLD OUT***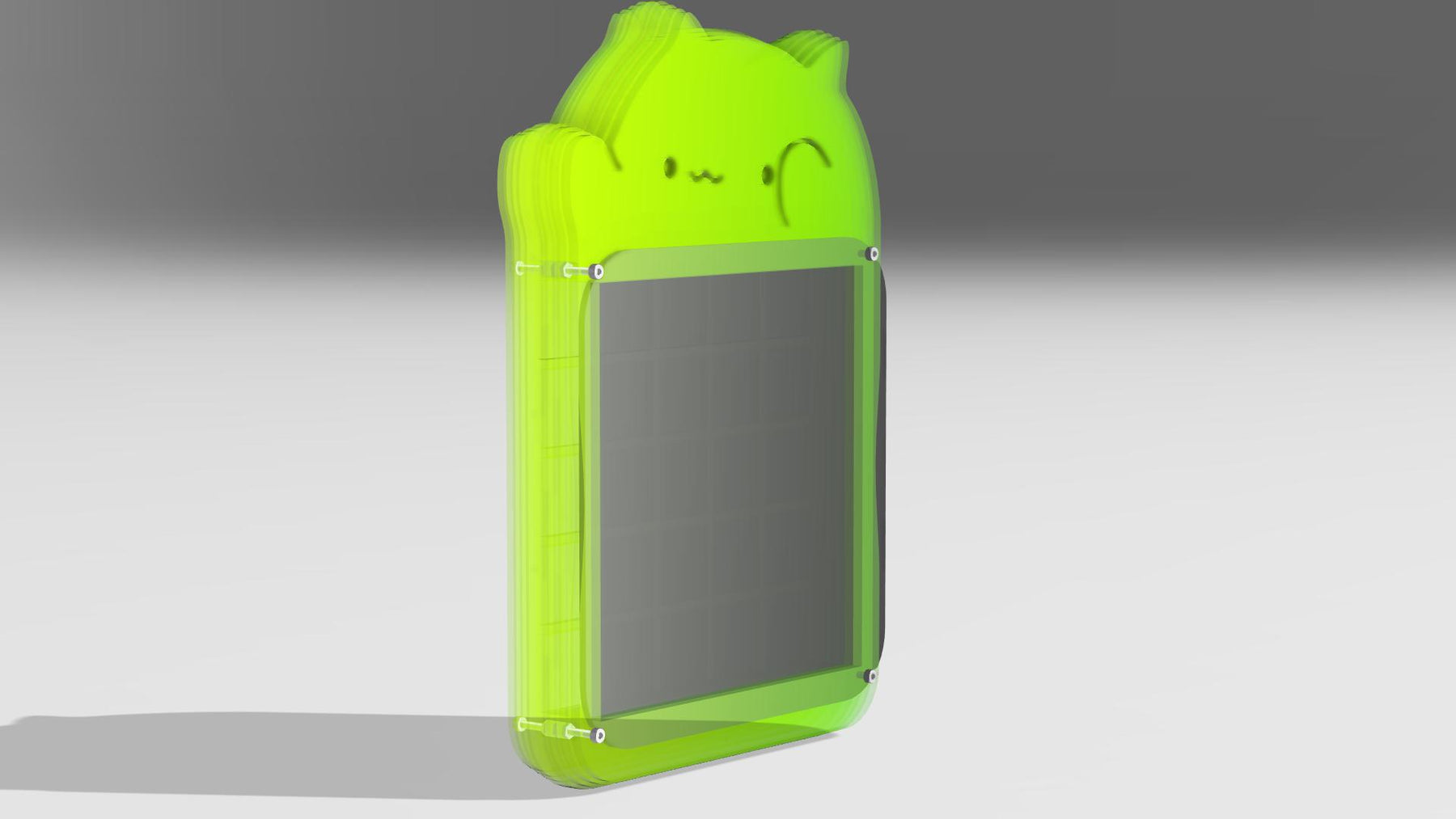 Neon / 25x1u ***SOLD OUT***
ESTIMATED SHIPPING - Q1 2022
A cozy home

Everyone's favourite little cat is here to keep your artisans safe and sound. This stacked acrylic case comes with a dust cover to make sure your precious resin caps are protected from the harsh elements of your desk.
Details
8 Acrylic Layers + 1 Cover
3mm acrylic layers
1 Clear Acrylic Cover
21mm Max Caps height
20x13cm
Designed by Lenux


Includes
9 Layers in 2.5mm (Frosted or Coloured)
1 Clear acrylic cover
25 slots(5x5) for keycap artisans OR 21x1u with 2x2.25u
6 Stand offs
12 M2 nut screws
M2 Hex key

Timeline
GB End - 30 October
Estimate Shipping - Q1 2022
Not in Australia?