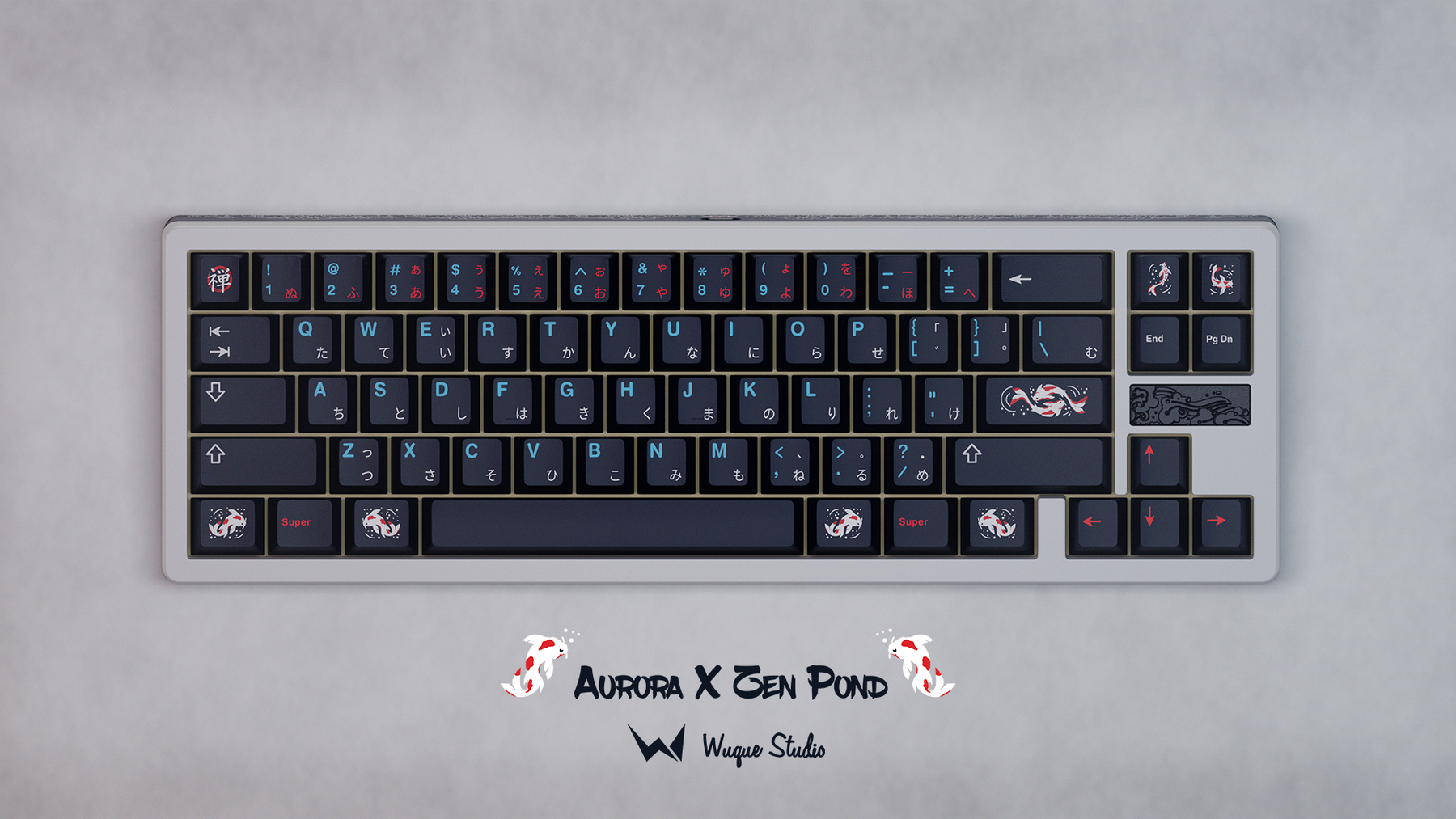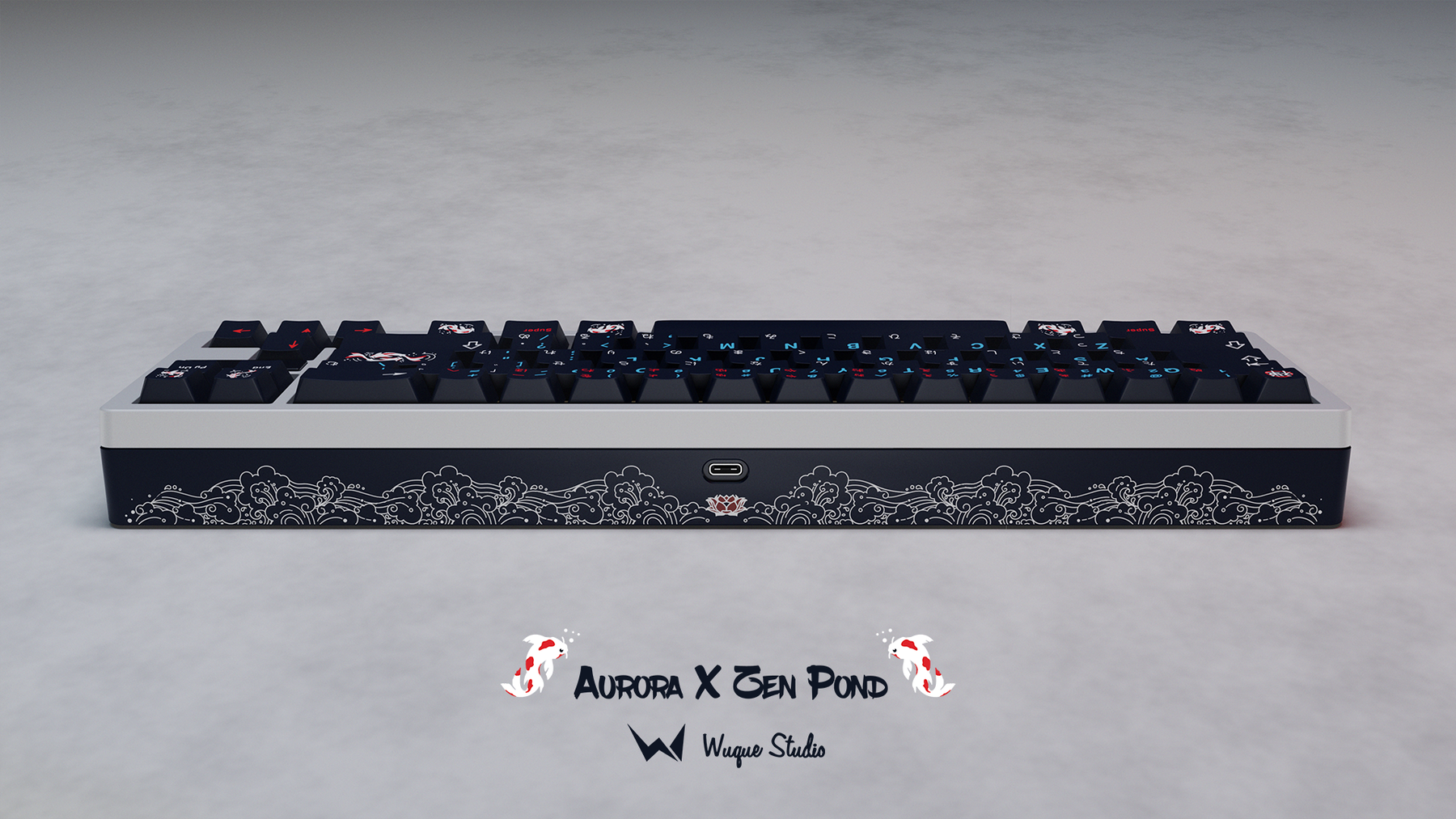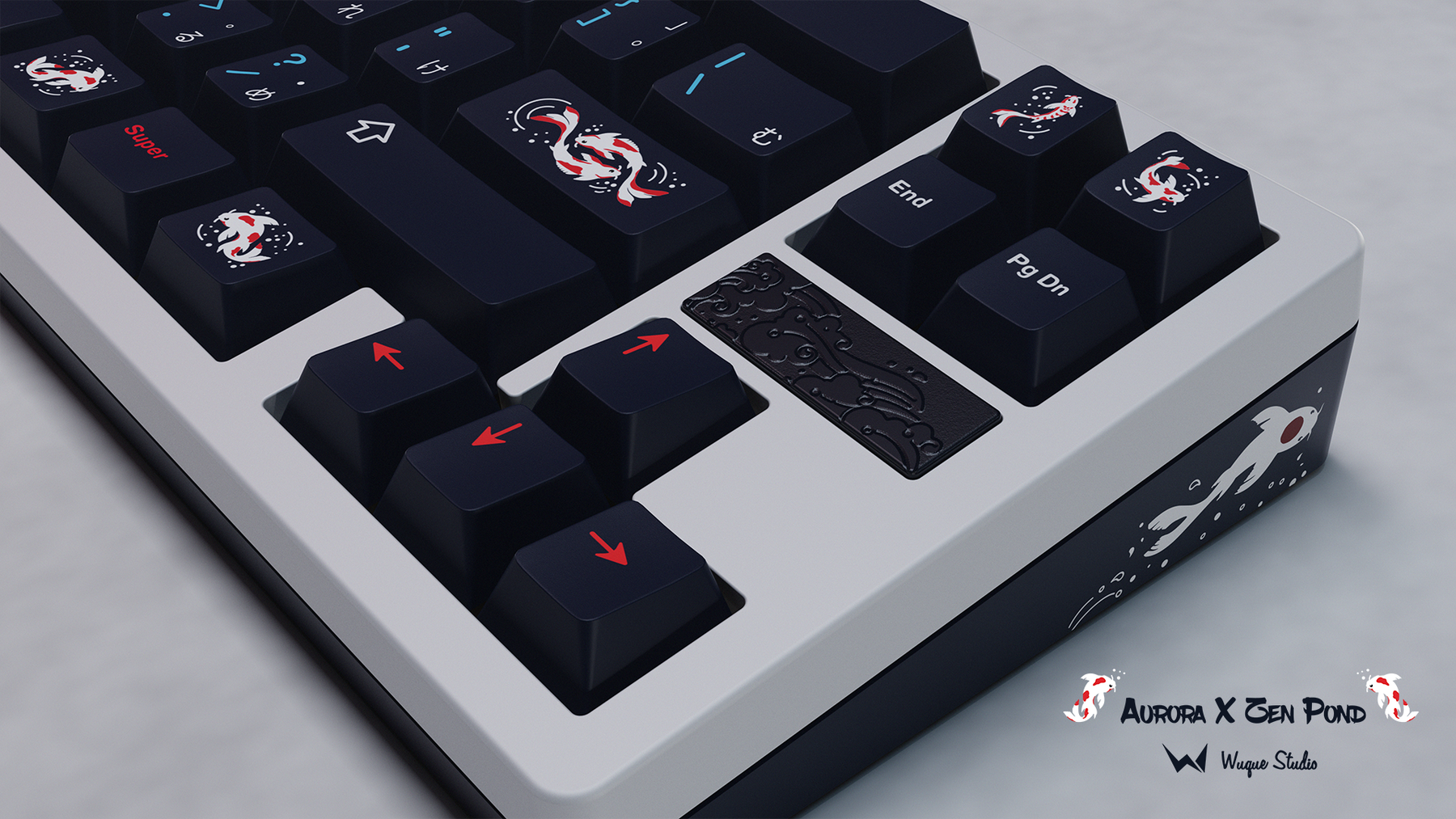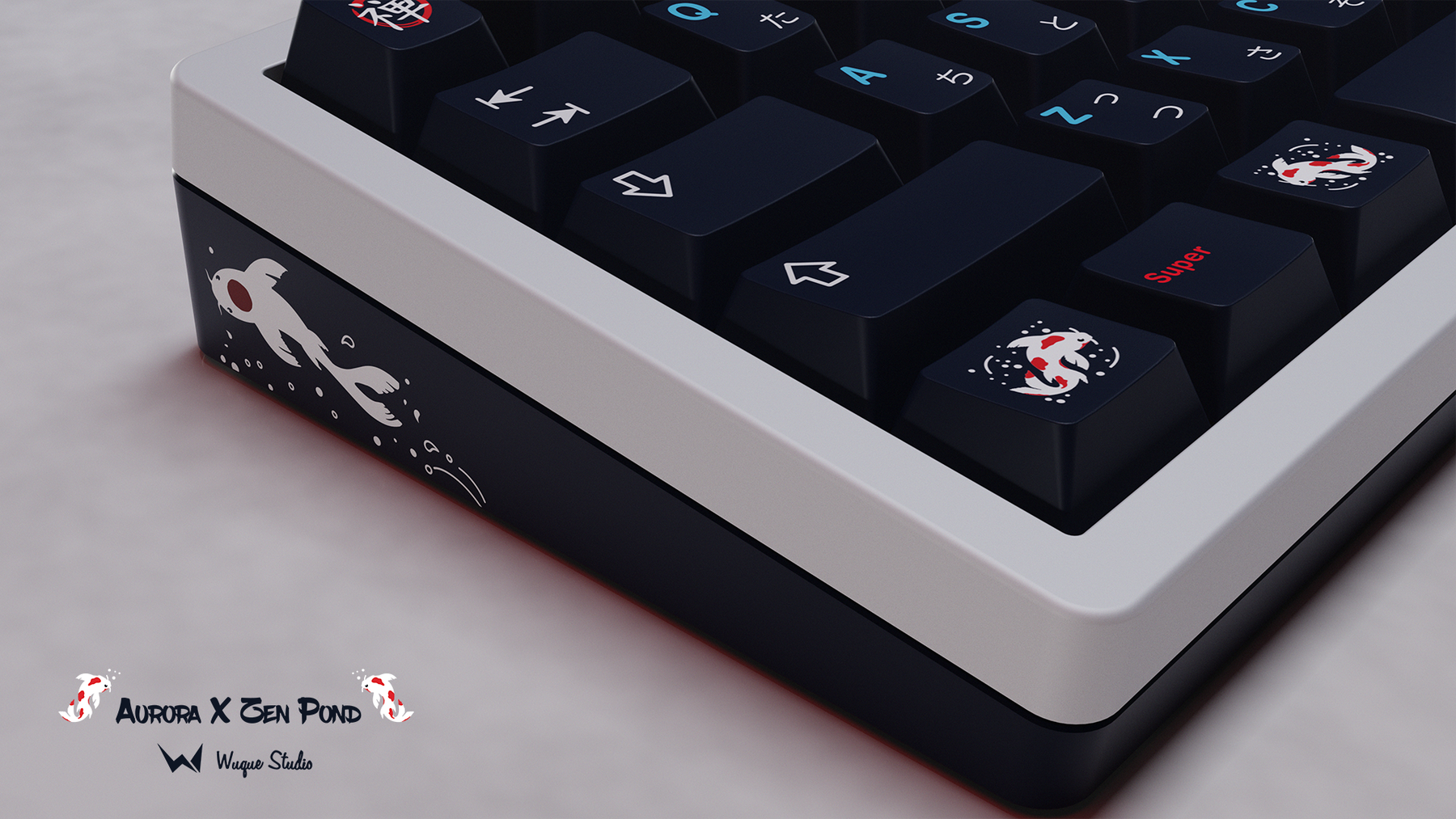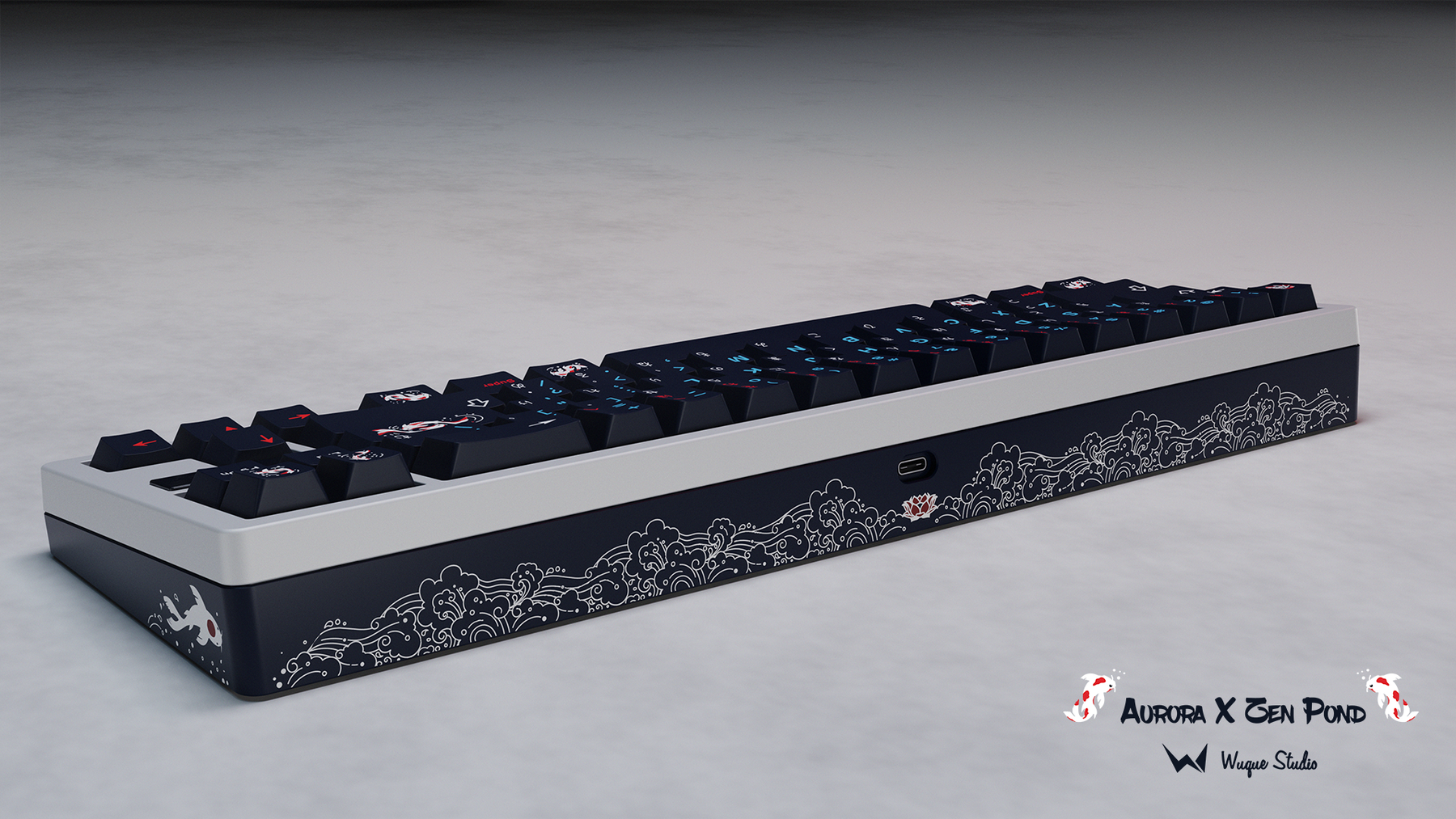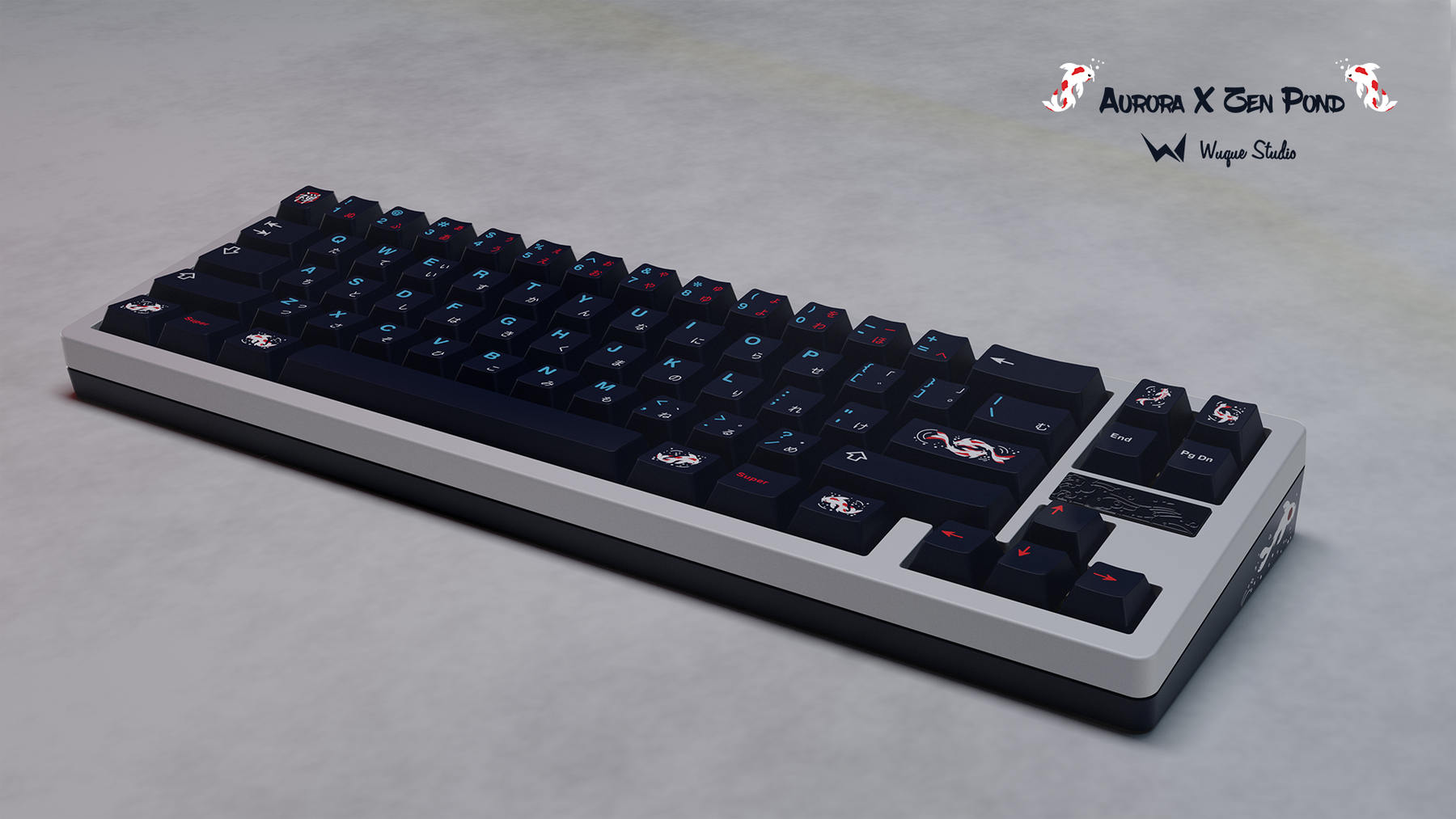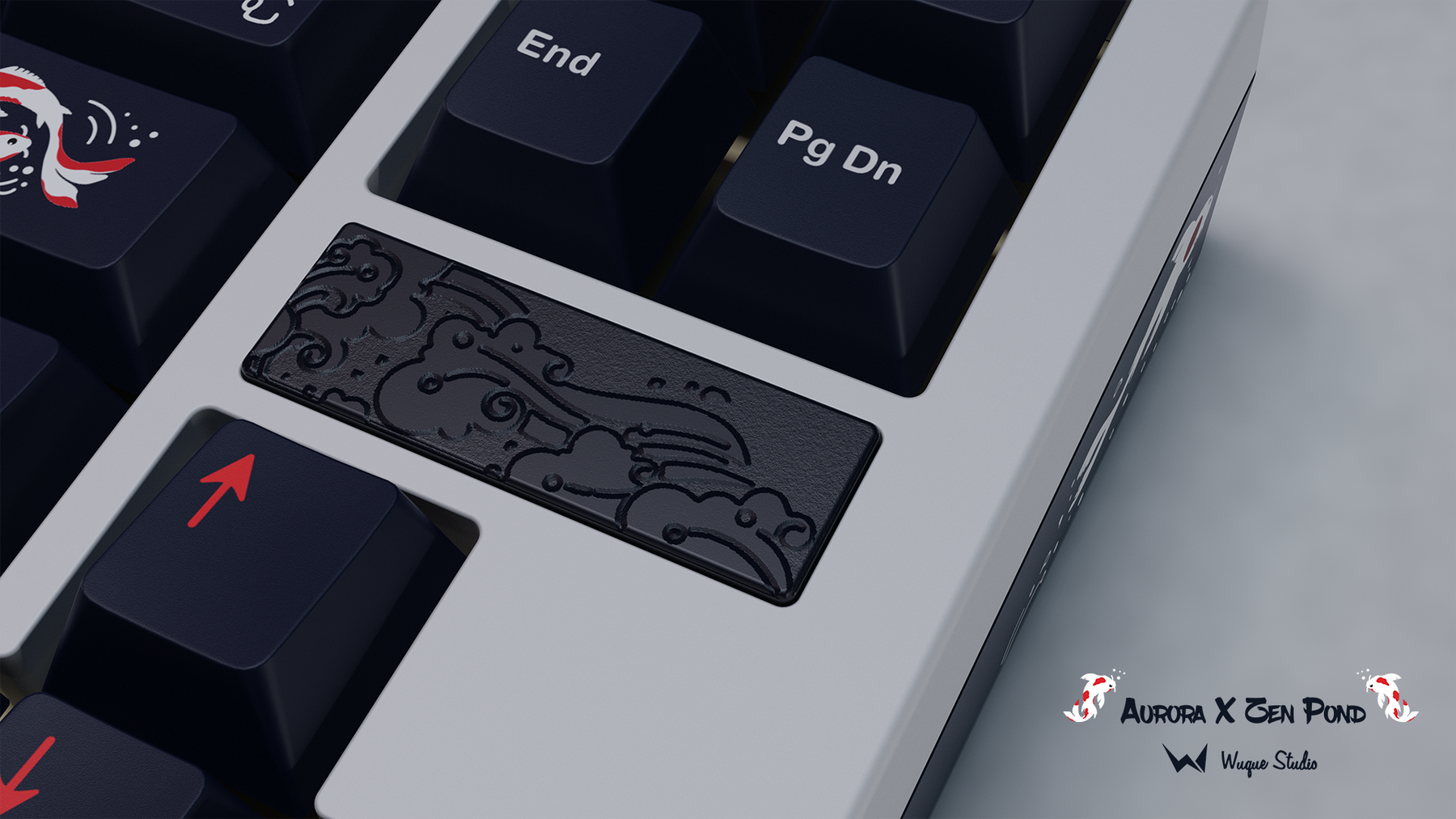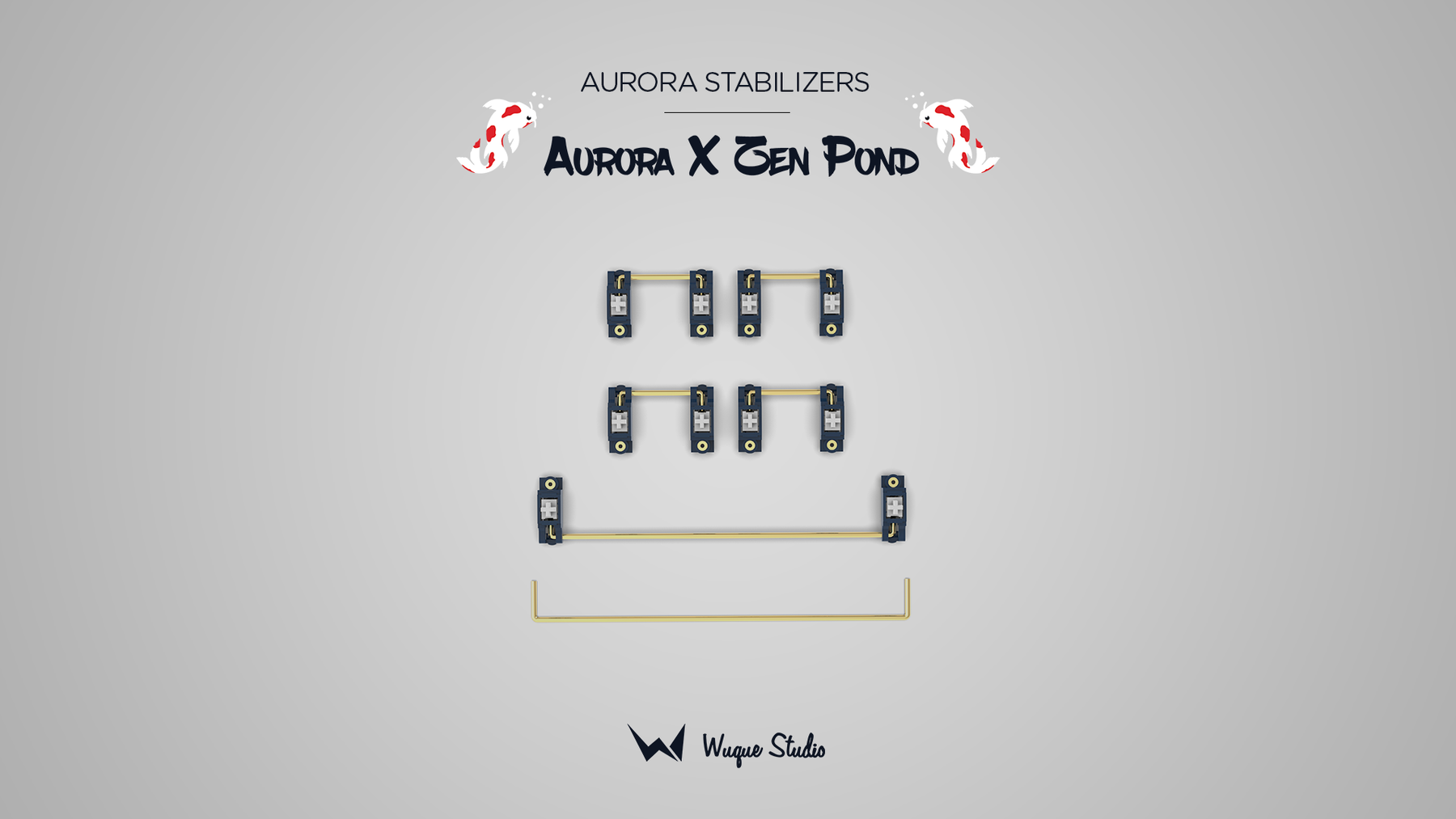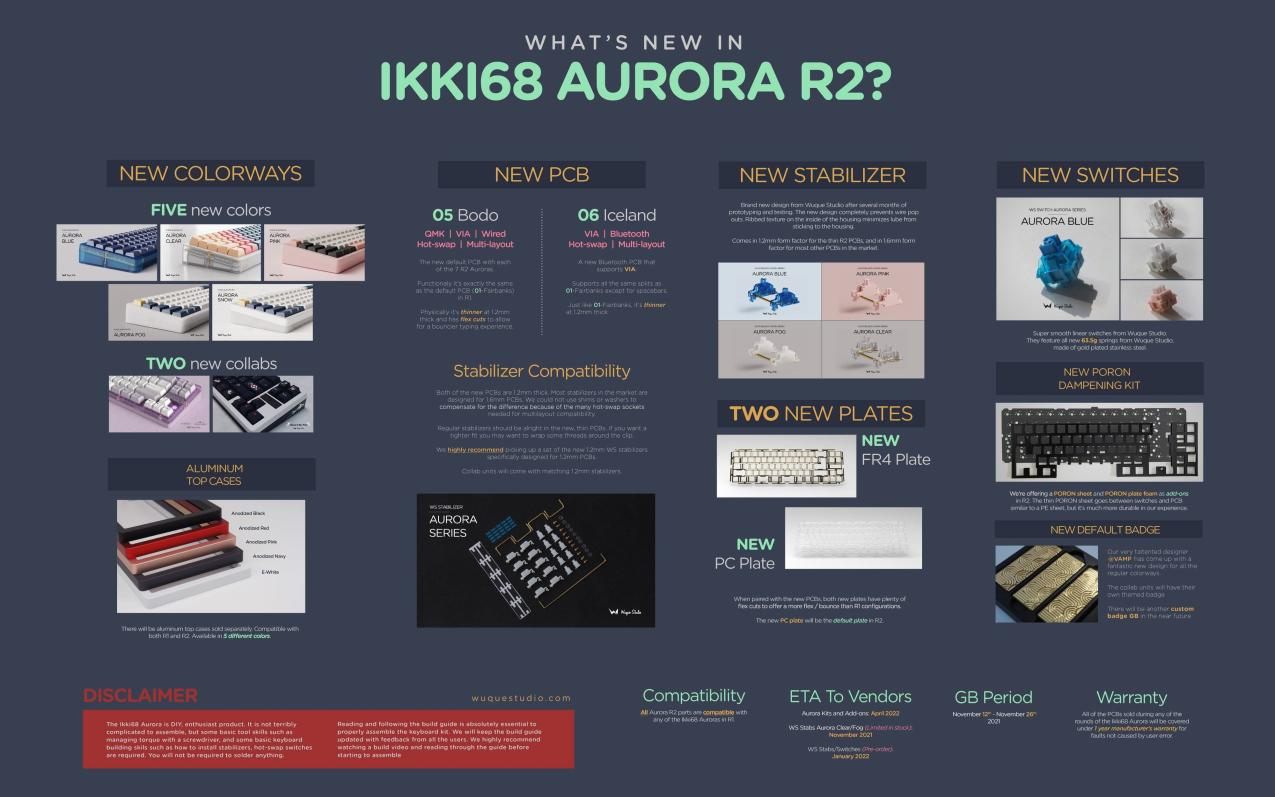 Aurora R2 x Zen Pond Keyboard Kit
Only 6 units left
Aurora R2:
Zen Pond stabs 4+1+1
What's new in R2?
Wuque Studio is glad to have teamed up with @Sayantan, the designer of GMK Zen Pond for another Koi fish themed kit.

Limit to TWO sets per household.

Any kits ordered beyond the limit will be refunded, minus a 4% processing fee.

A standard sized, widely available LiPo battery is required if you purchase a wireless PCB to use wirelessly. But it's not provided as add-on. You can source it on your own.

Aurora x Zen Pond doesn't come with GMK Zen Pond keycaps, they are sold separately.
Details
Top Case material: Aluminum top case
Bottom case material: Injection molded Polycarbonate for all colorways
Default plate material: PC
Weight (fully assembled, with optional weight): 1150g
Weight (fully assembled, no optional weight): 830g
Typing angle: 6.5 degrees

Includes
1x Ikki68 Aurora x GMK Zen Pond case (Alu top case and bottom case).
1x Multi-layout hot swap QMK PCB (Bodo)
1x Hotswap Namebadge set
1x Default PC plate
1x Silicone dampening pad between PCB & plate
1x Silicone dampening pad between PCB & case
1x Silicon Gaskets Set
1x Poron Gaskets Set
1x Keyboard storage case
1x Coiled USB cable
6x 2u + 1x 6.25u set of color matched stabilizers.
Extra screws, diodes, sockets, keyboard feet, hex screwsriver