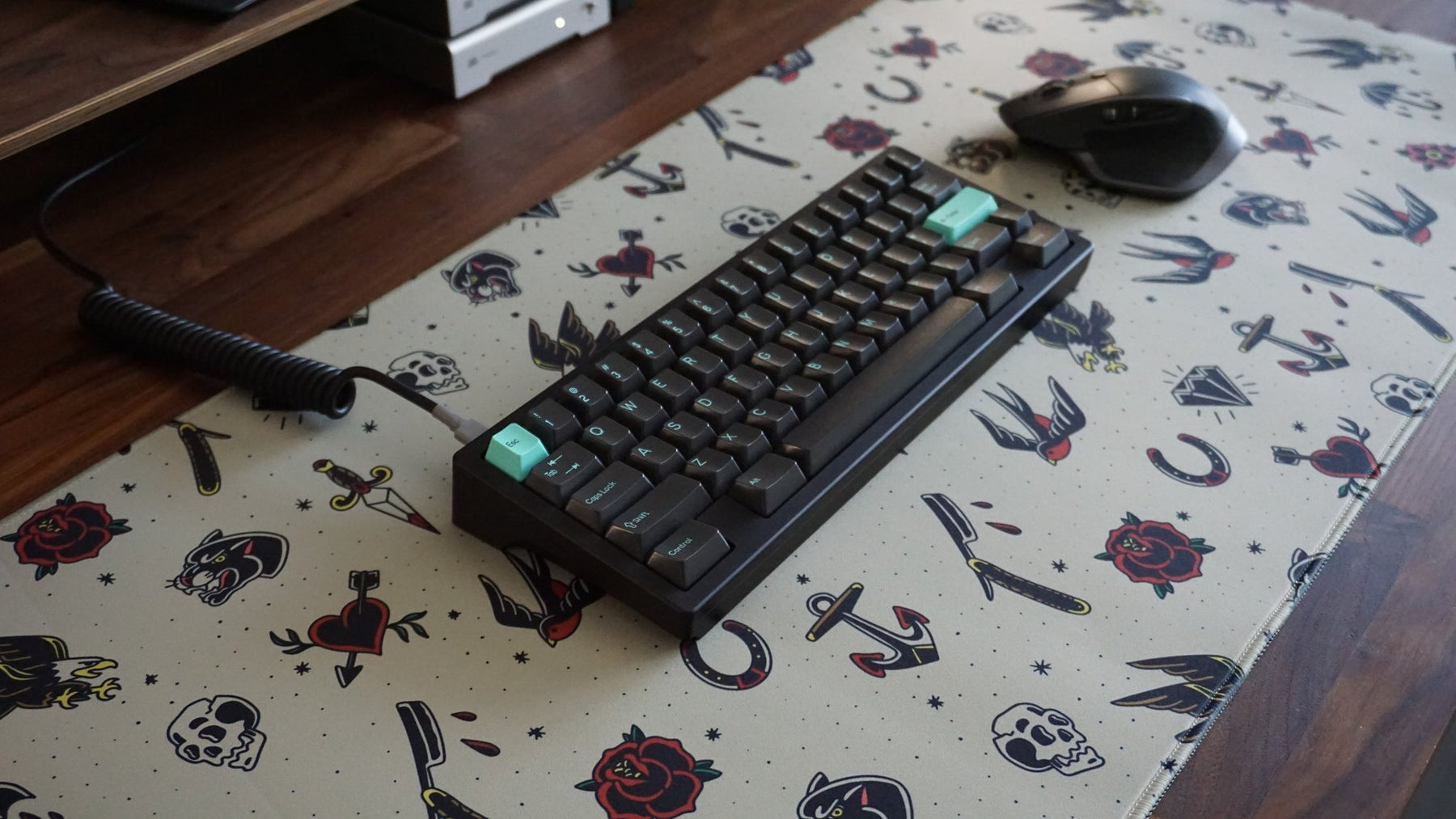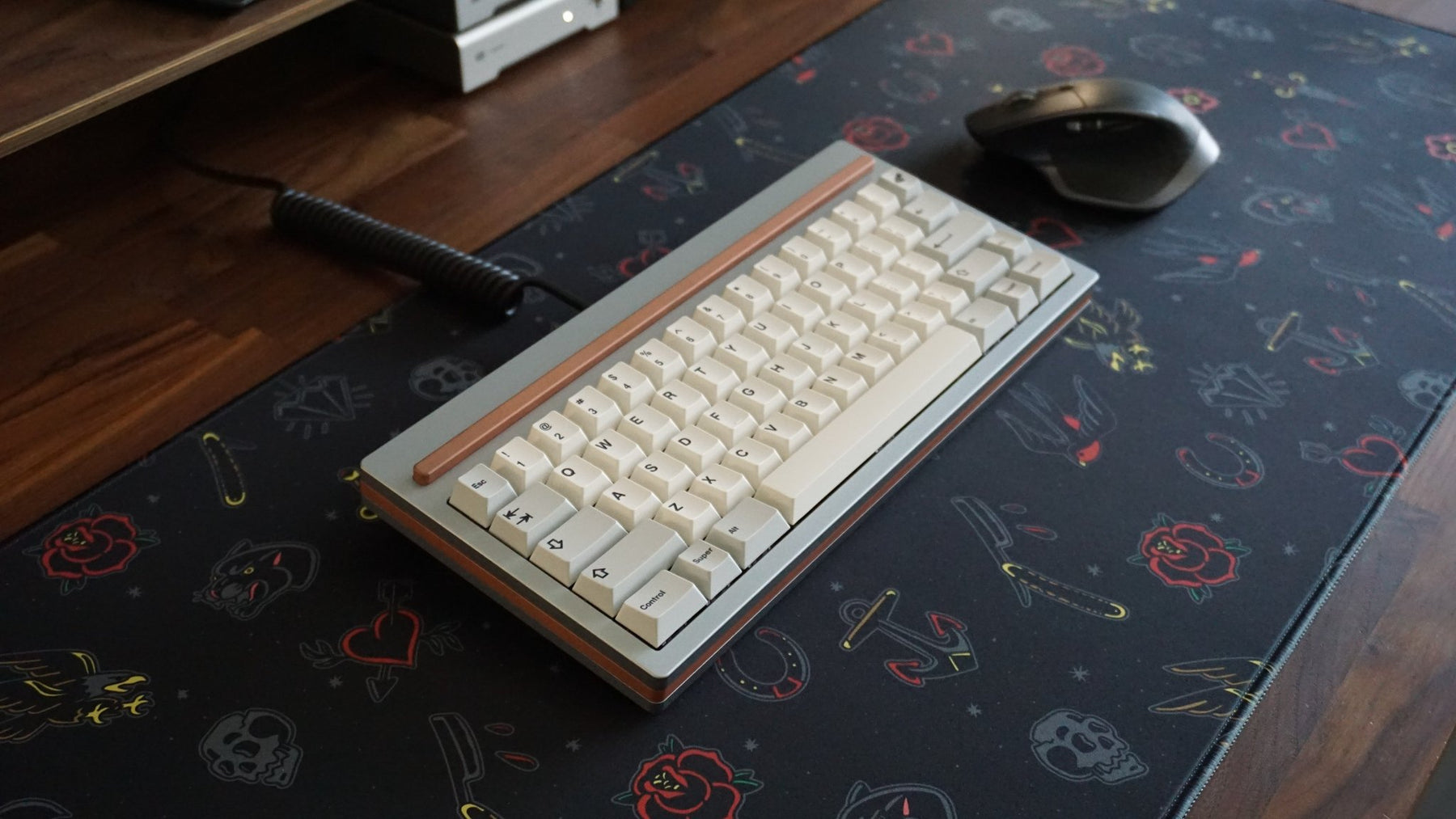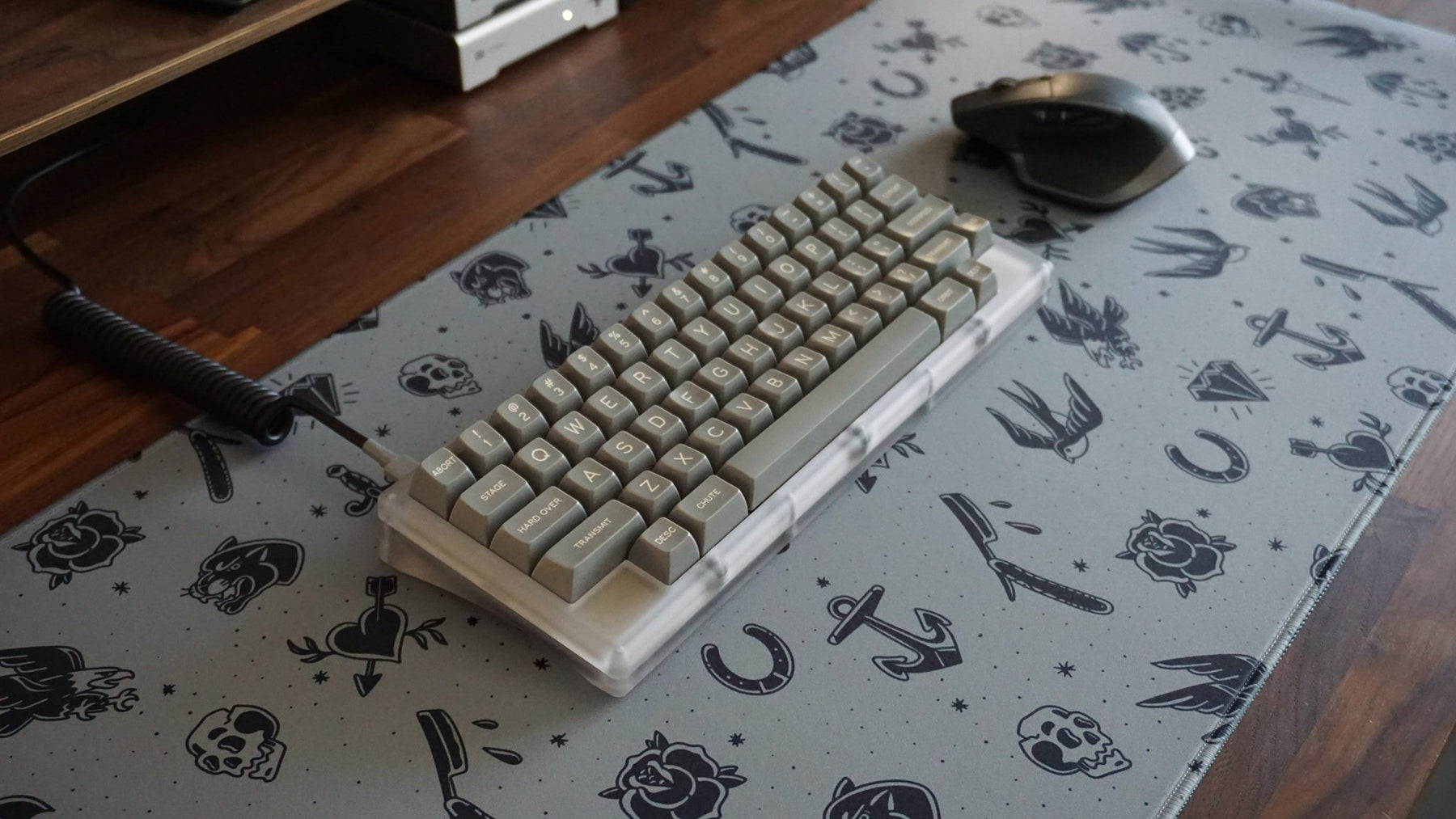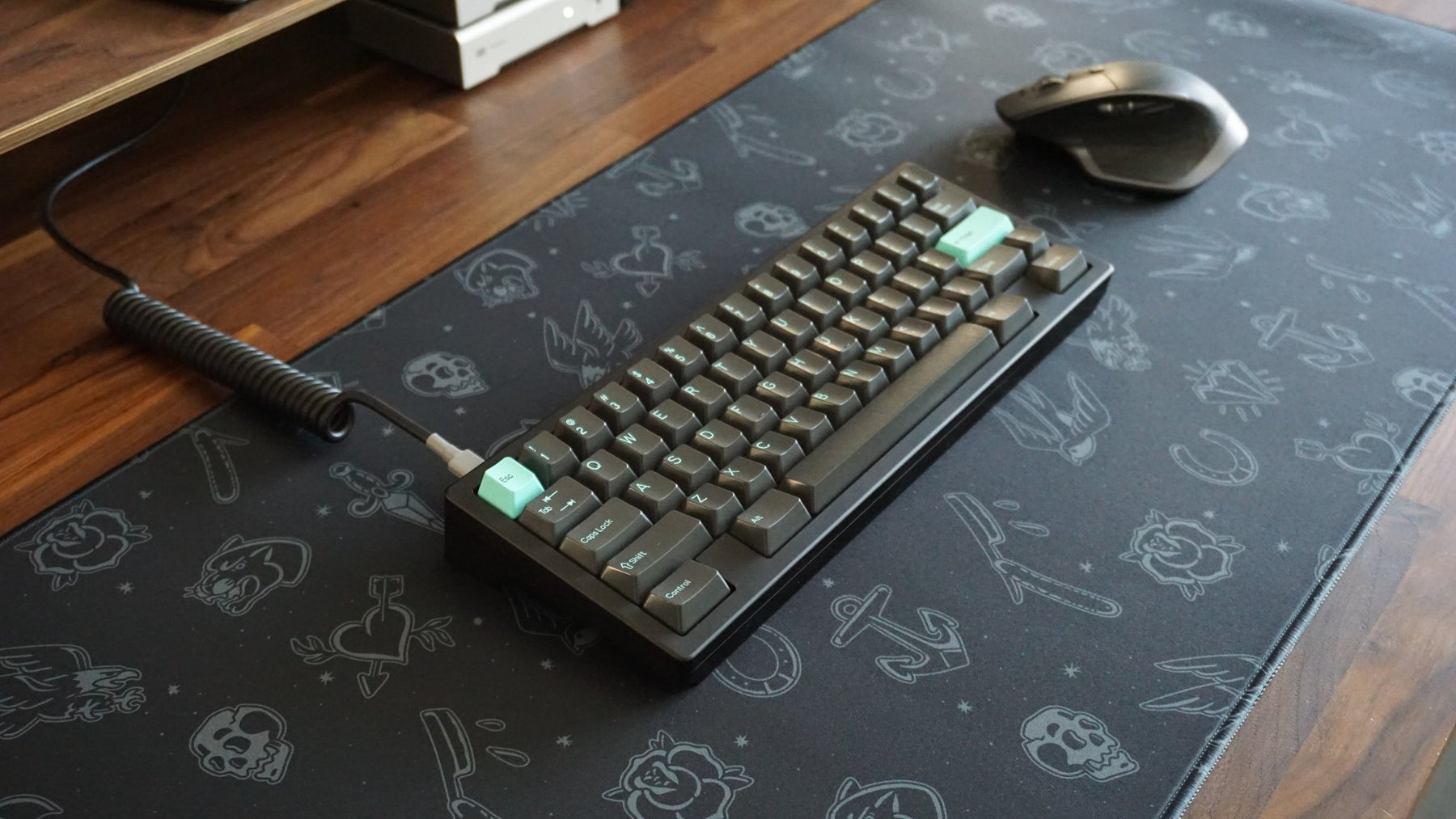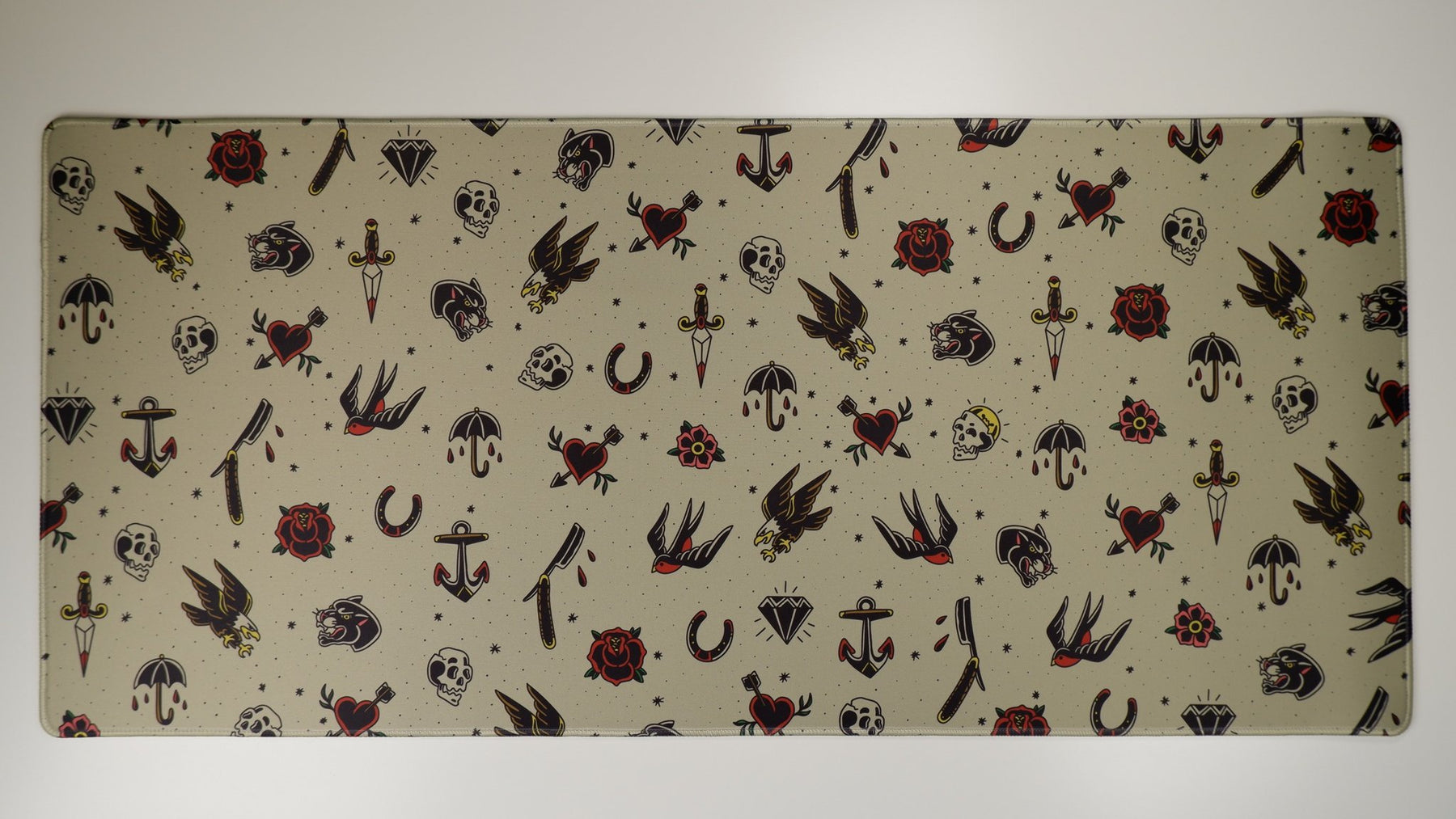 Old School ***SOLD OUT***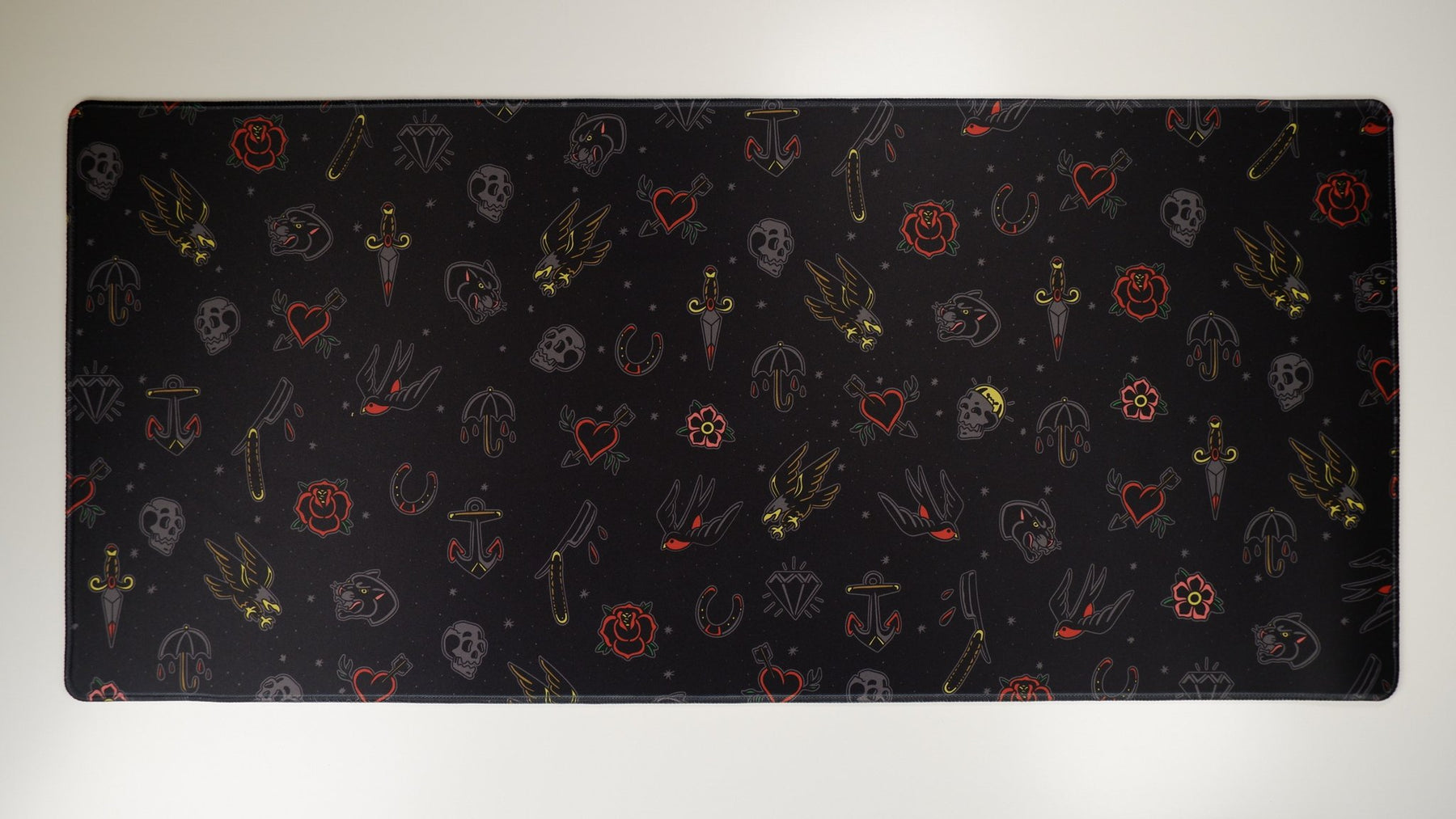 Colour on Black ***SOLD OUT***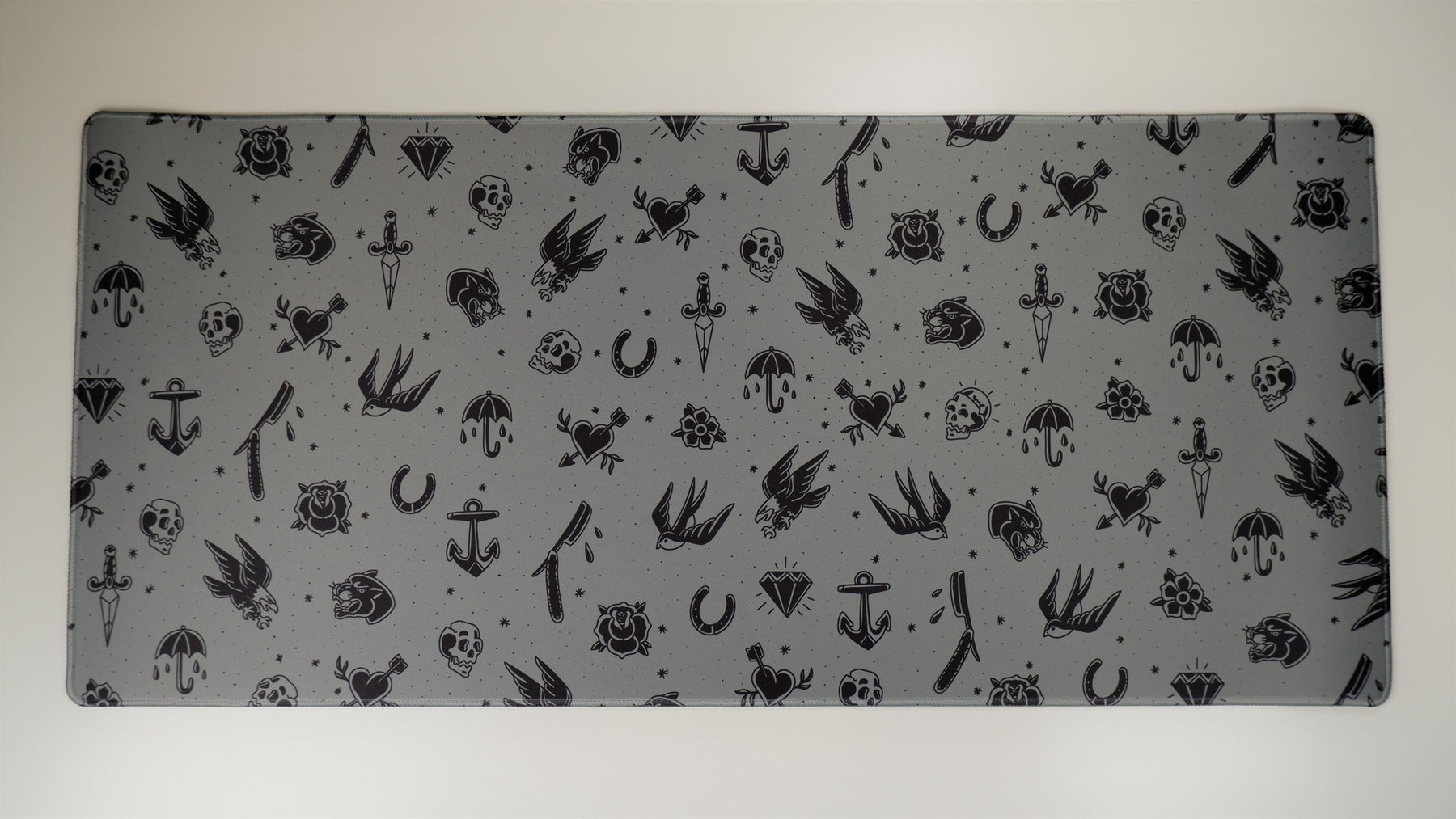 Black on Grey ***SOLD OUT***
Grey on Black ***SOLD OUT***
[GB] Americana Deskmats by OCM
ESTIMATED SHIPPING - Q2 2022
Nice ink

We've partnered with OCM (OneCreativeMind) to bring you a collection of Americana Deskmats- four deskmats inspired by American traditional tattoos! Perfect for any fan of ink culture that will look great on many desk setups. The images in this listing are real photos of samples, not renders.
Details

Treated Cloth top
Stitched edges
Rubber bottom
Designed by OneCreativeMind
Dimensions

900x400x4mm and ~800g
Machine washable (wash on cold/gentle - air dry)
Timeline
GB End - 1 November
Estimate Shipping - Q2 2022
Not in Australia?