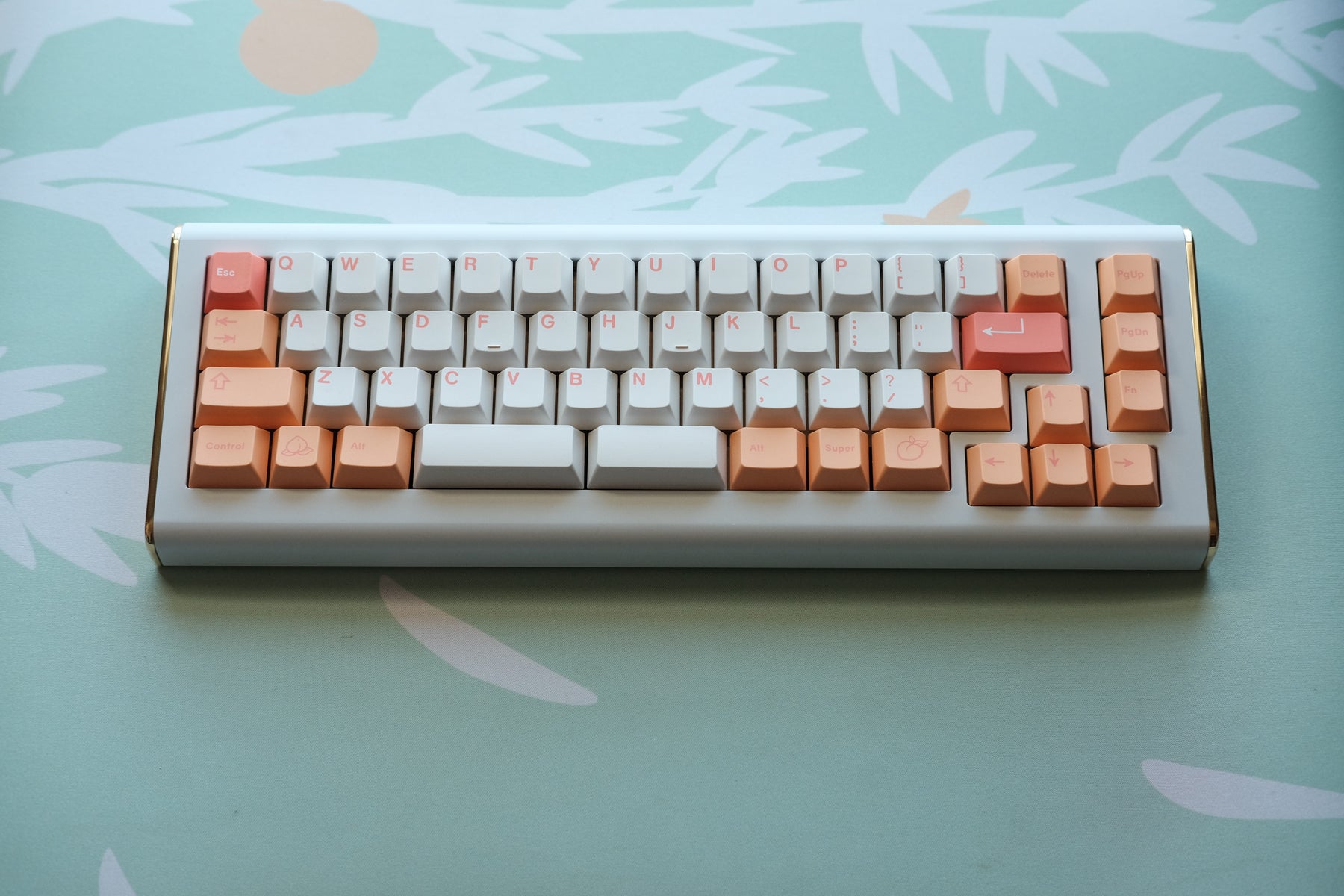 E-White - Copper, PVD Gold Weights ***SOLD OUT***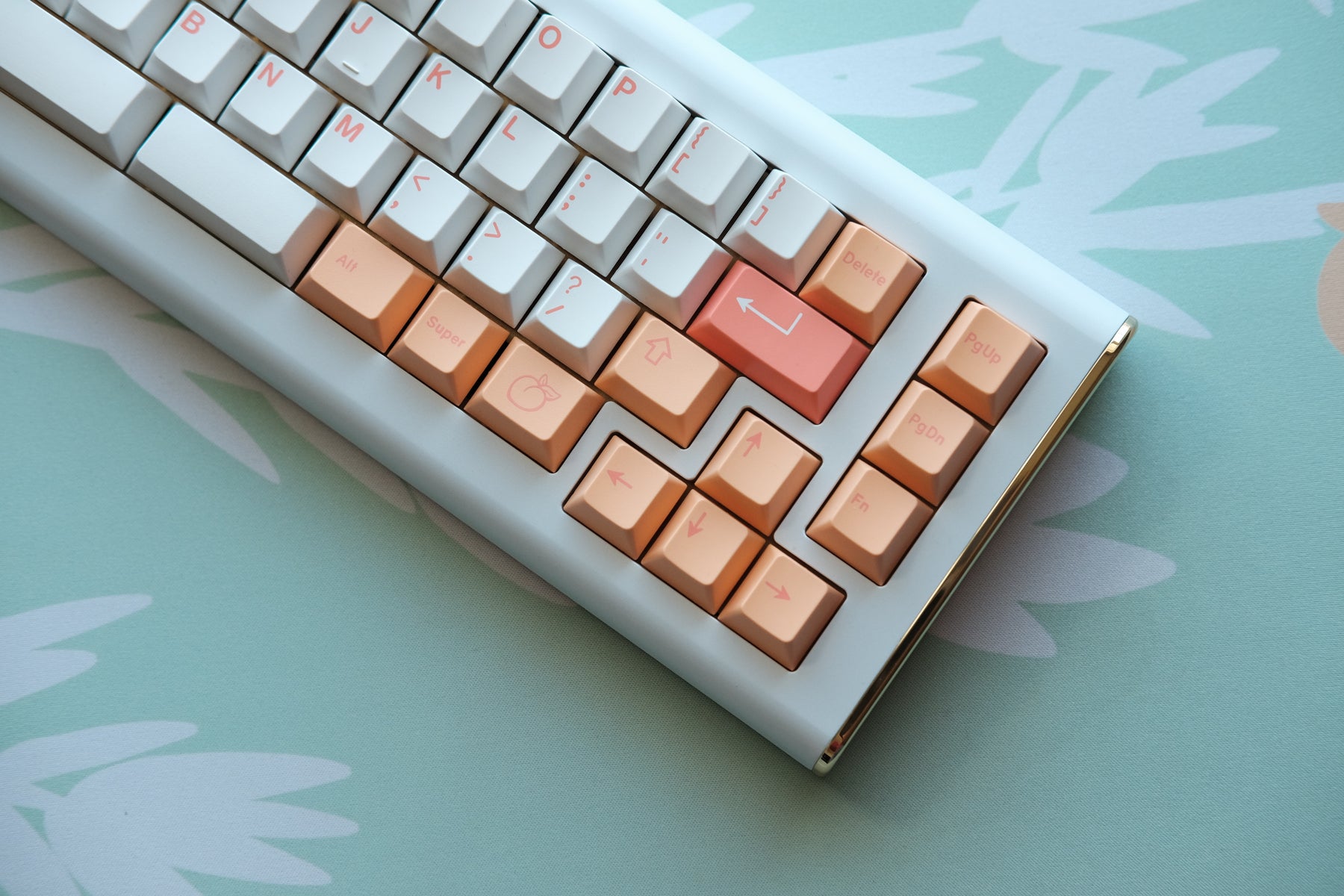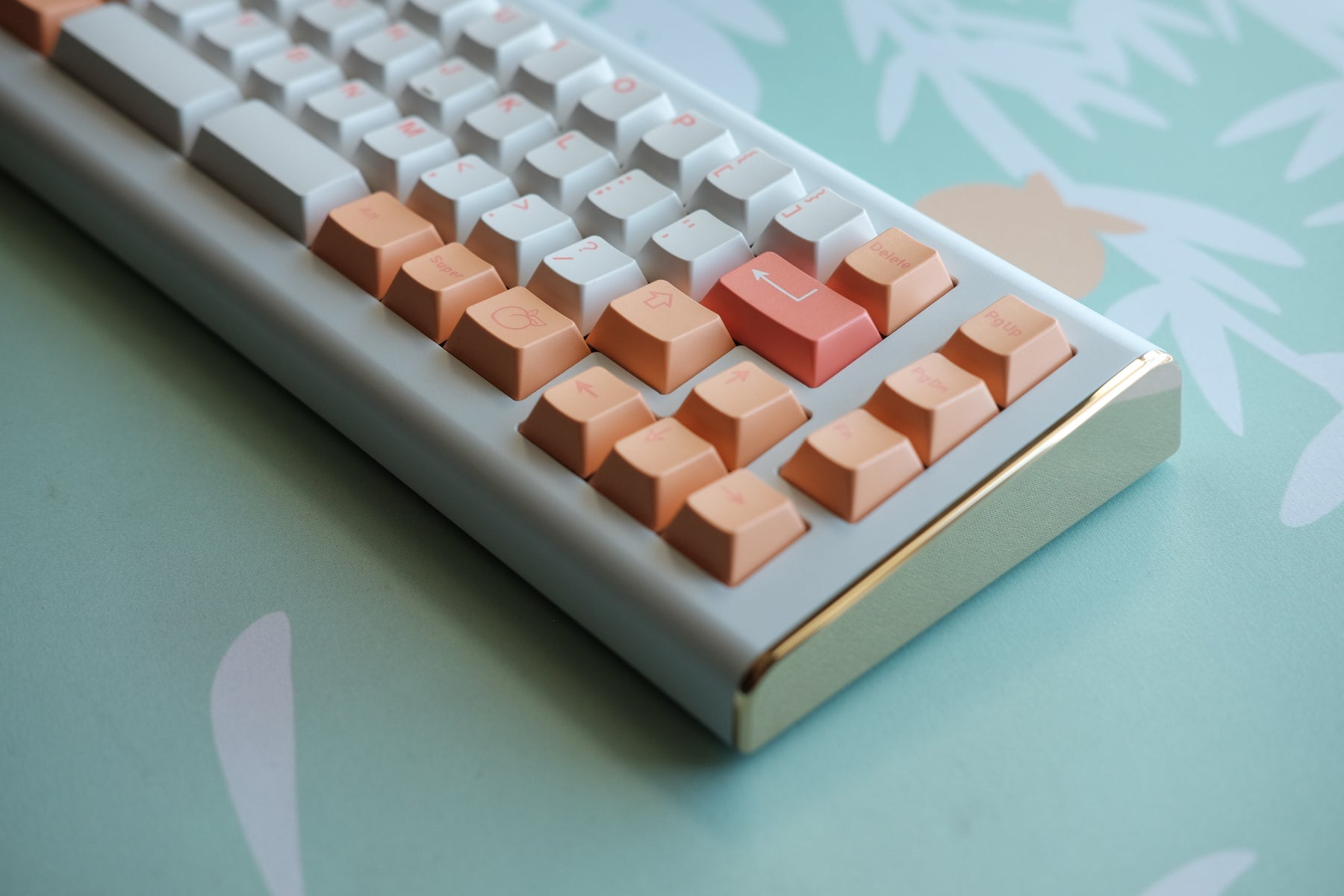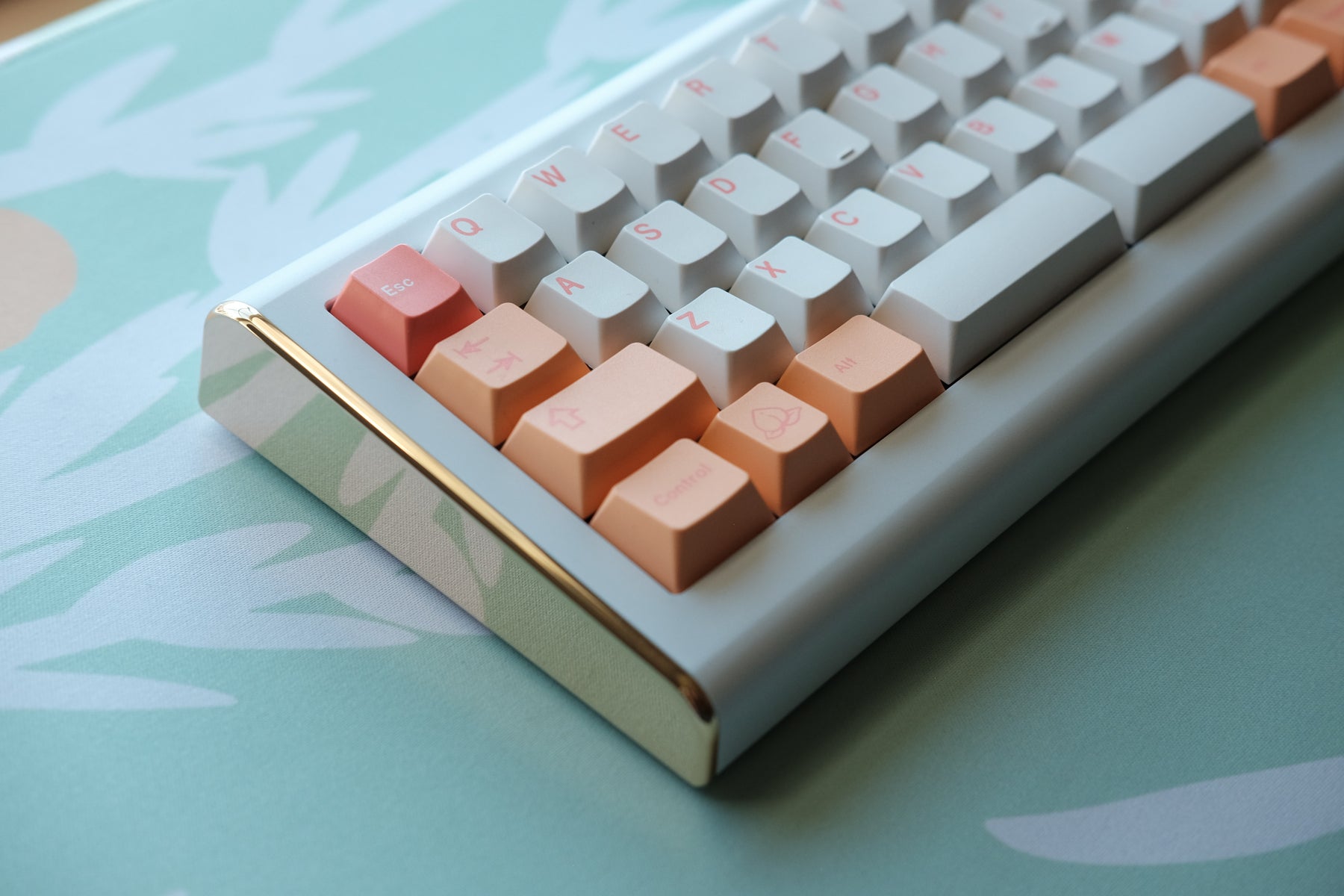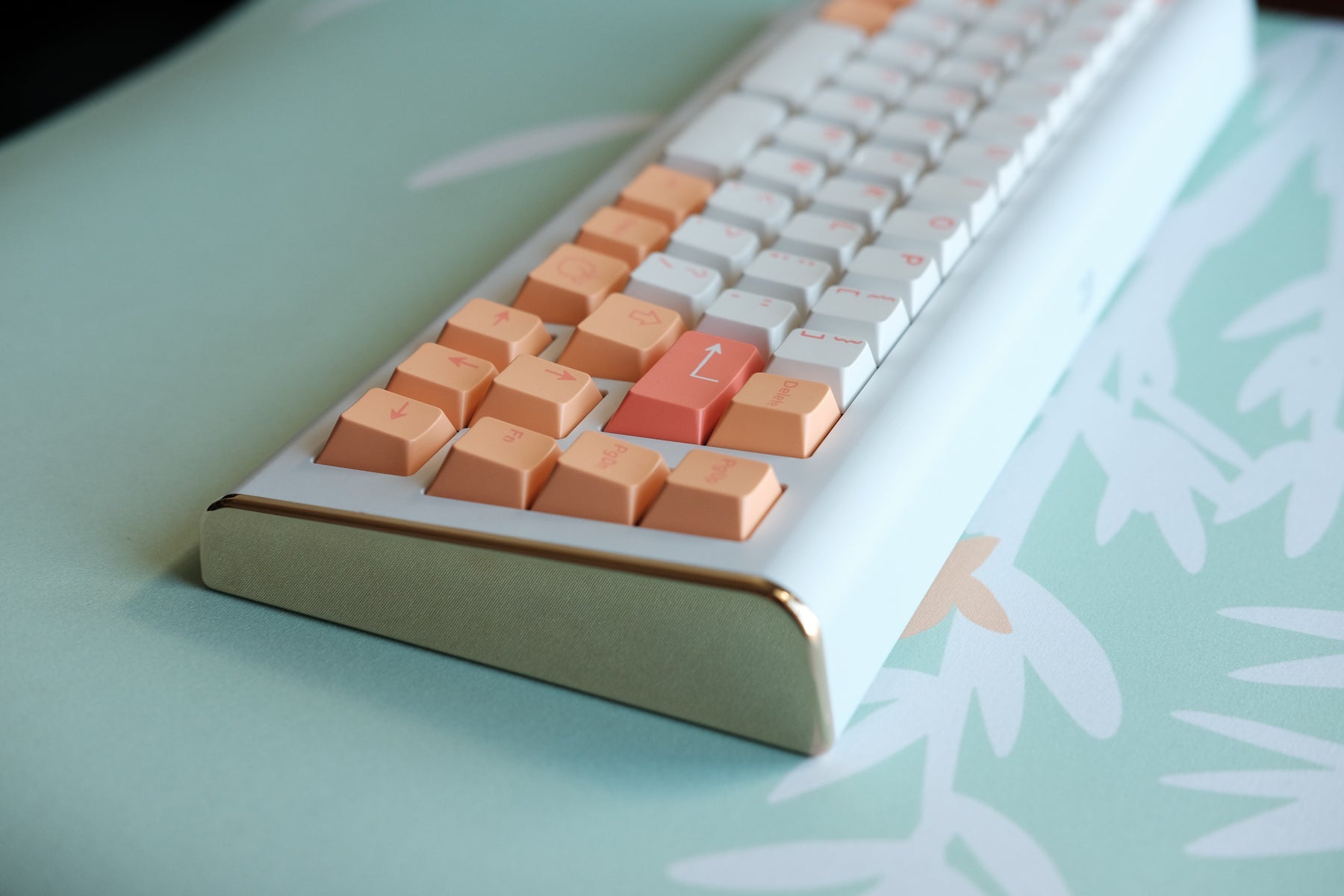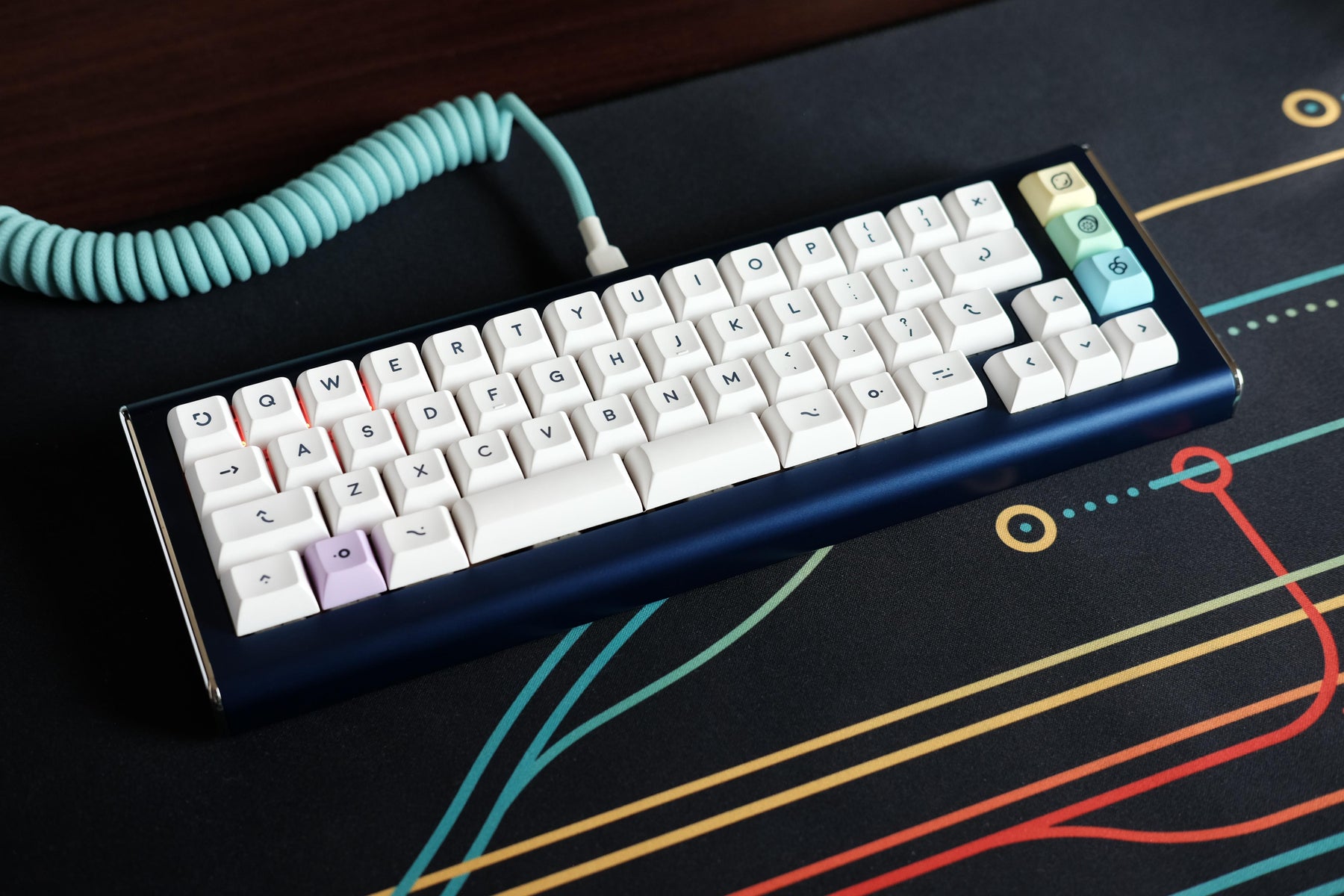 Dark Navy - Brass, PVD Chrome Weights ***SOLD OUT***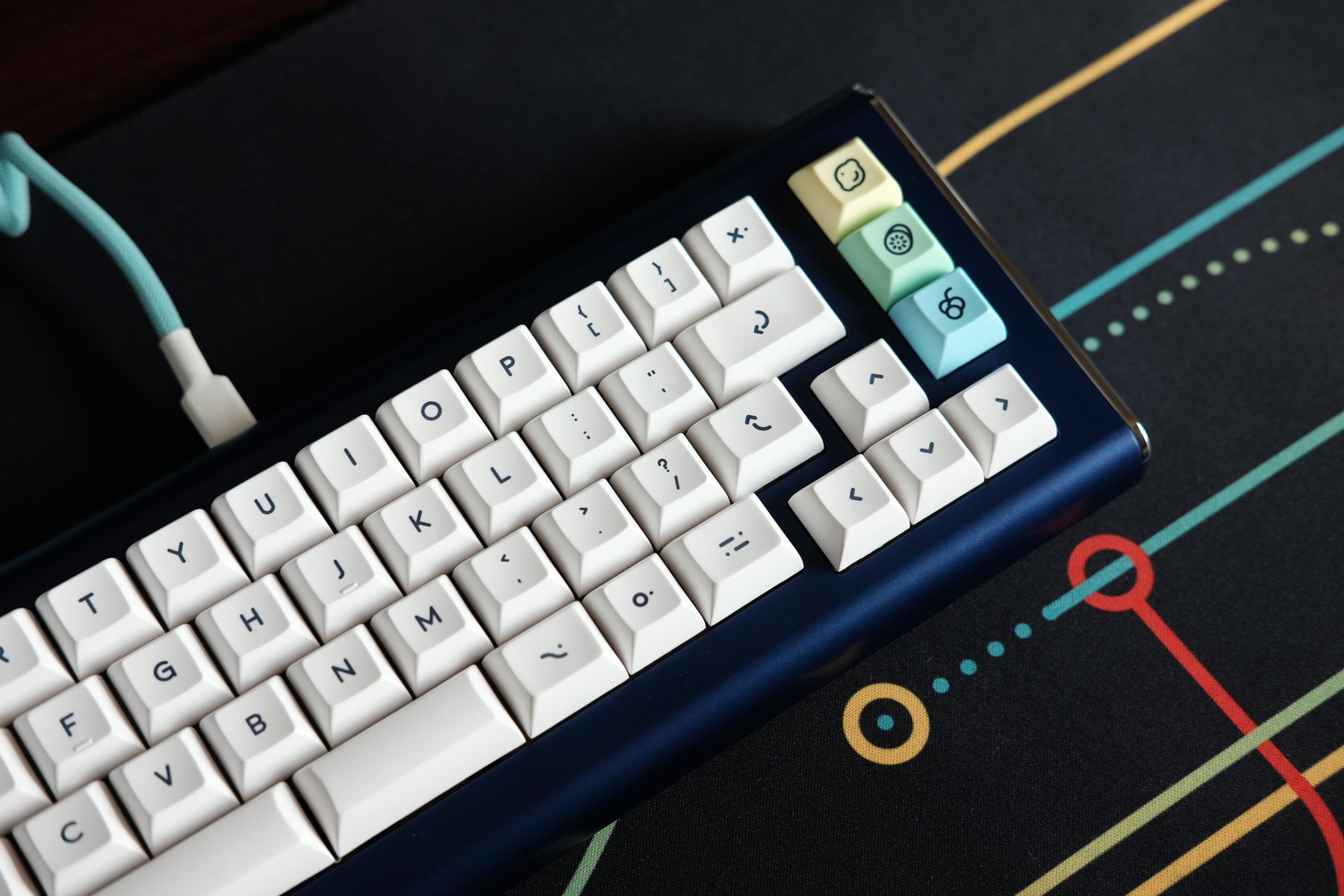 Black - Brass, PVD Chrome Weights ***SOLD OUT***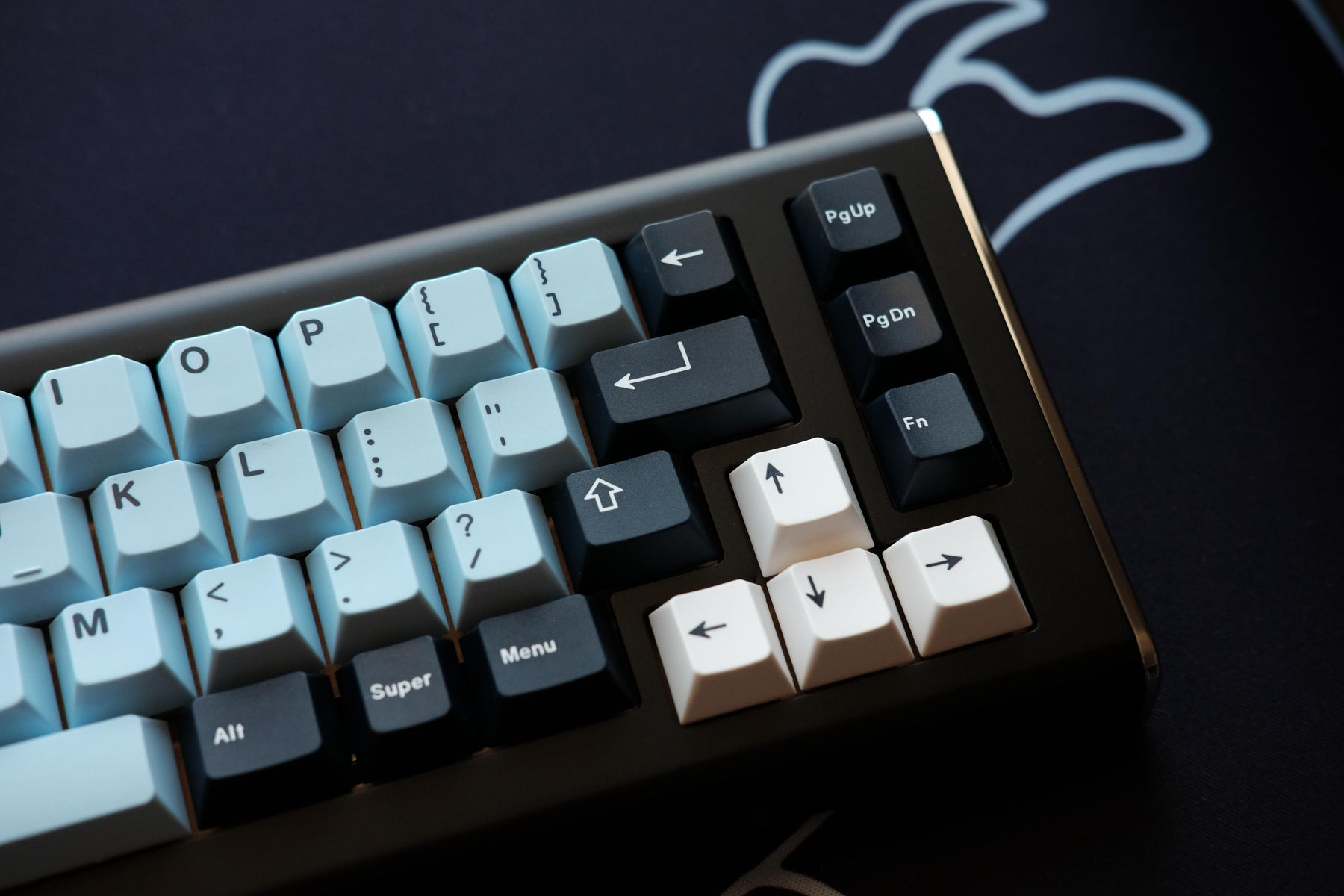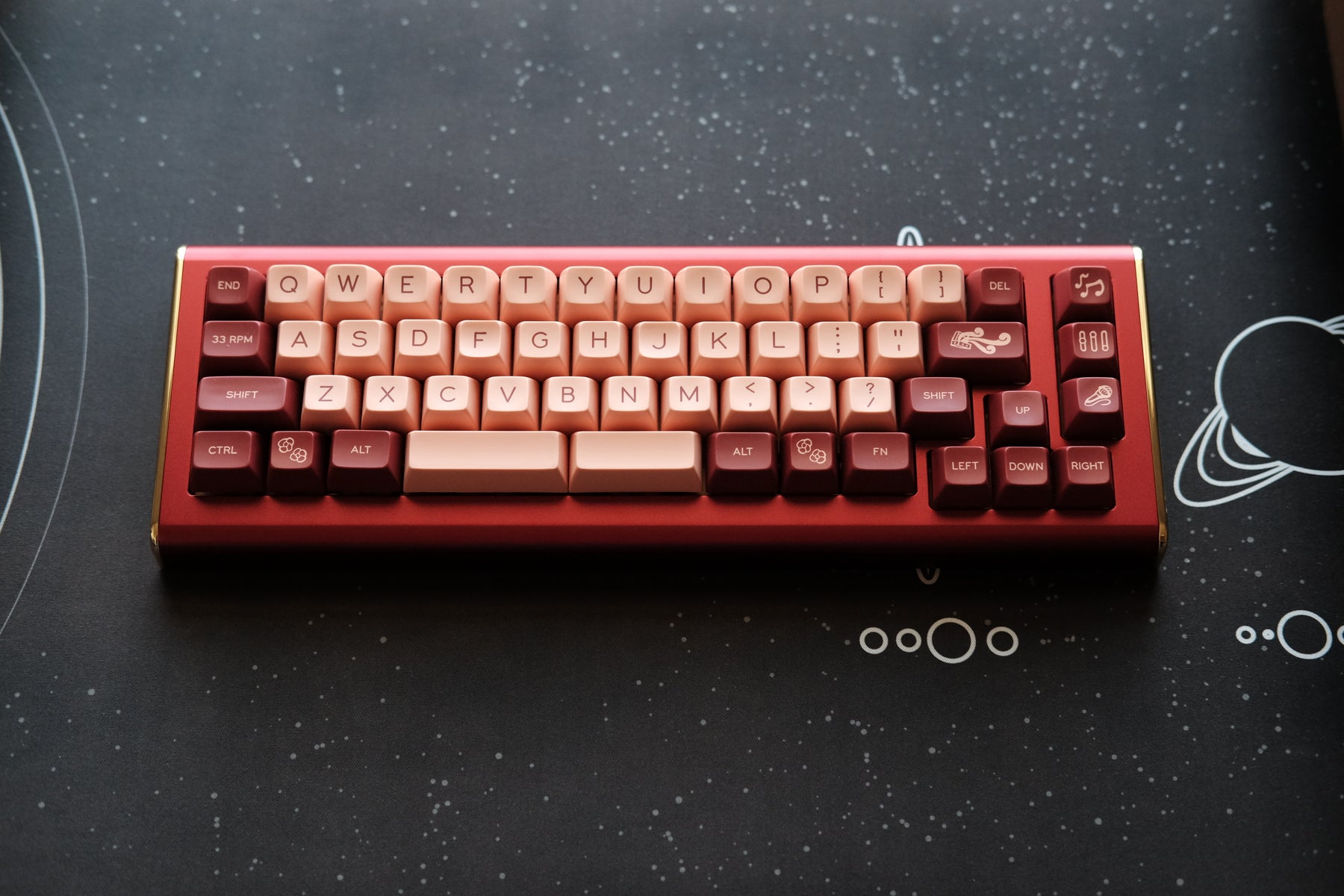 Rose Red - Brass, PVD Gold Weights ***SOLD OUT***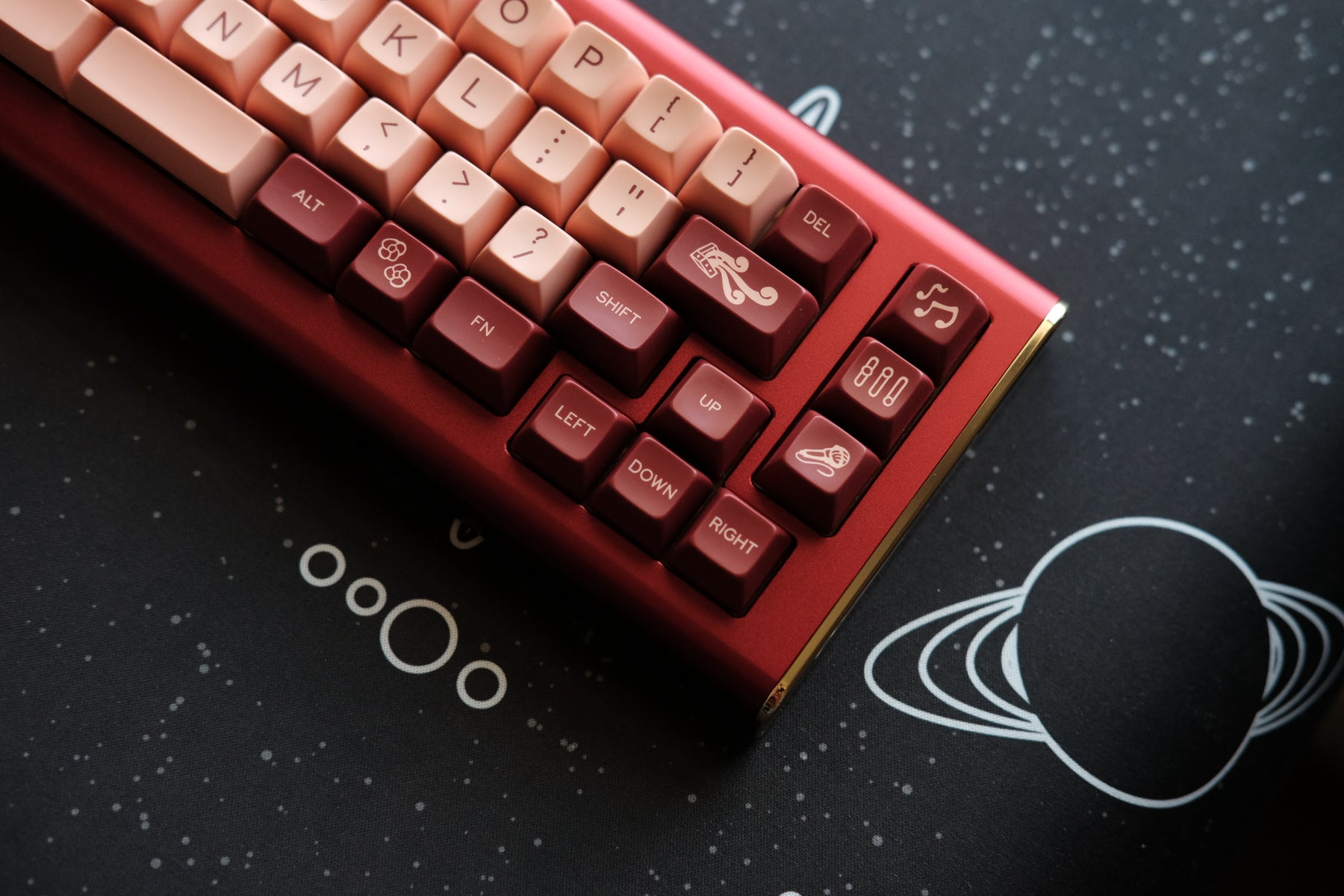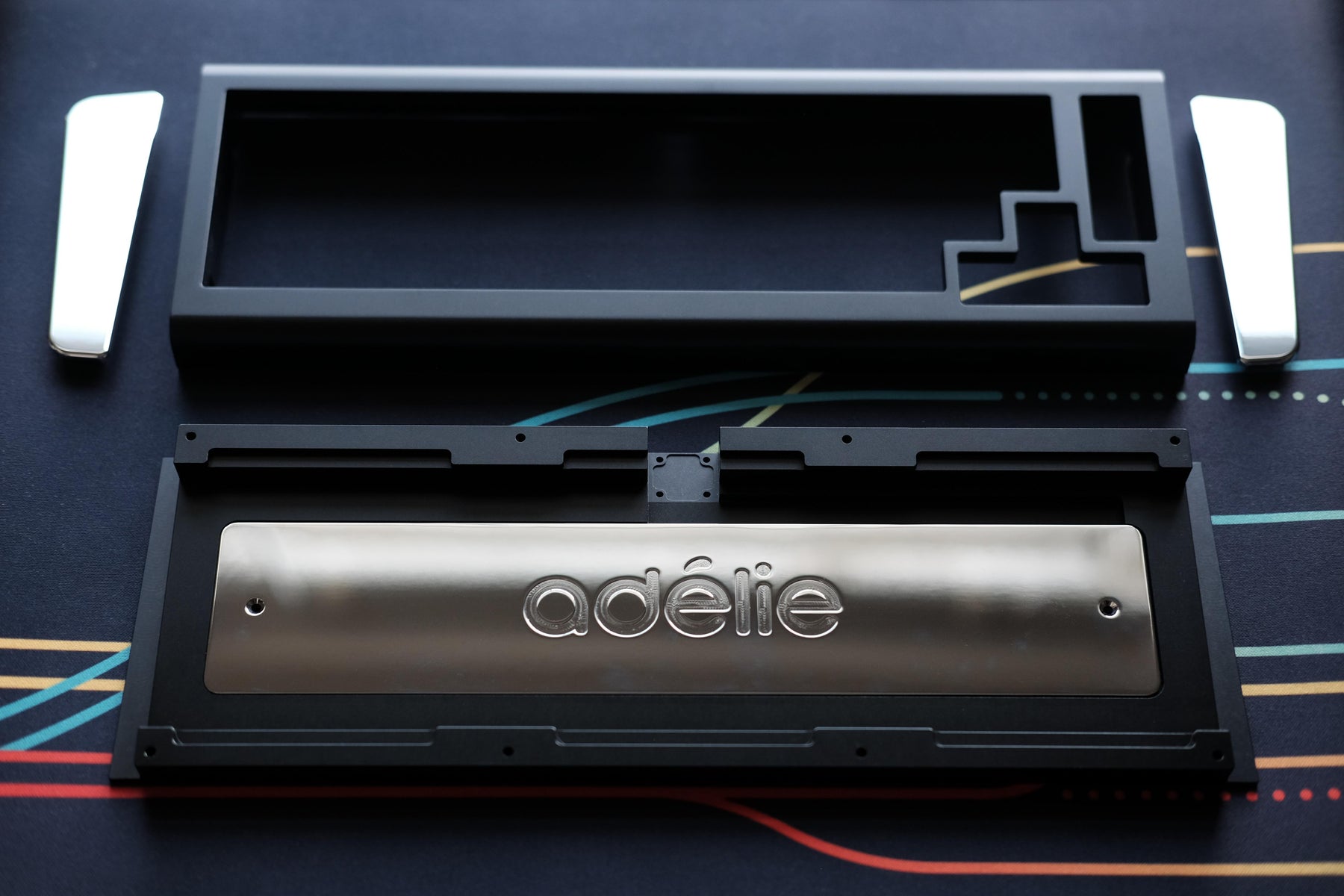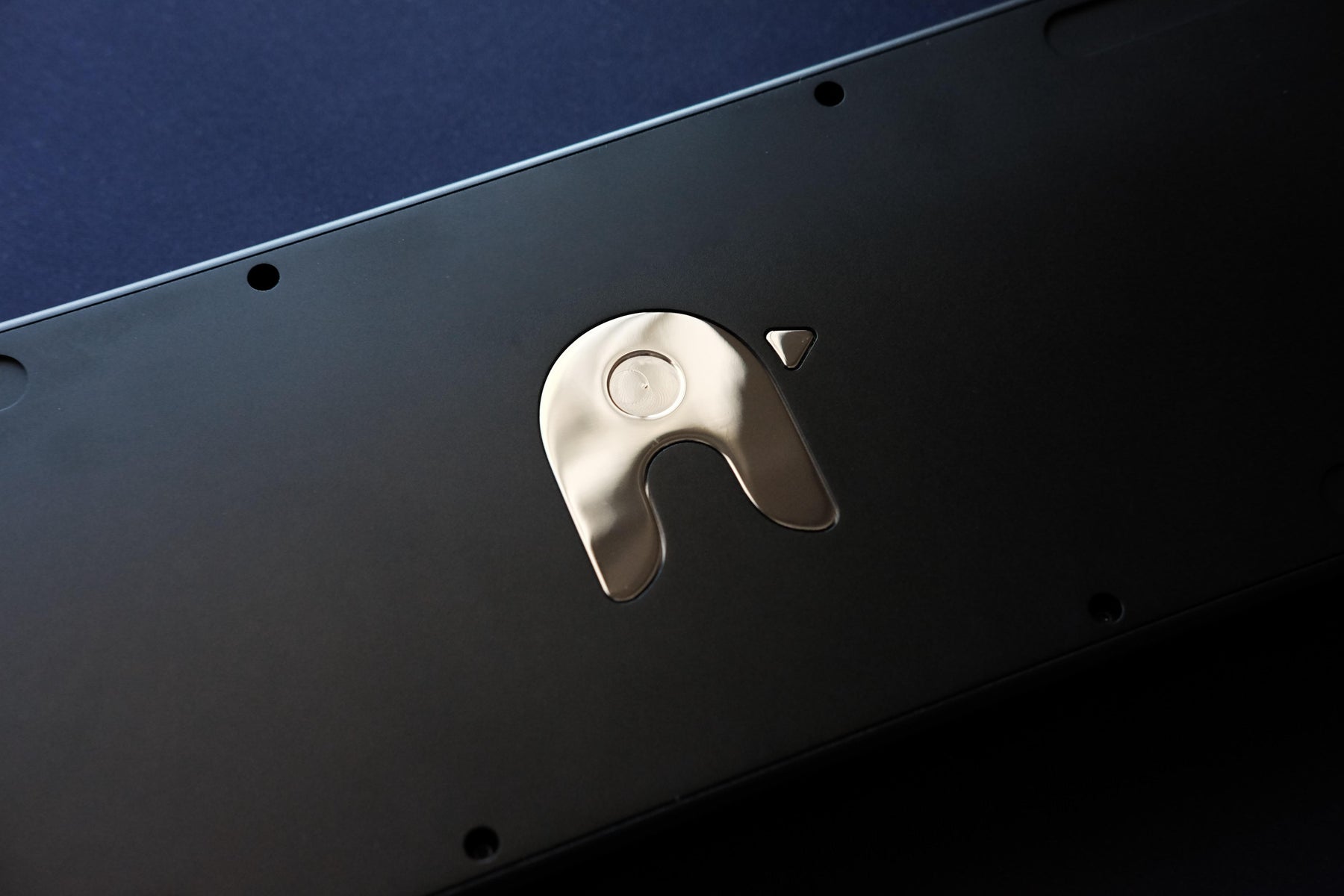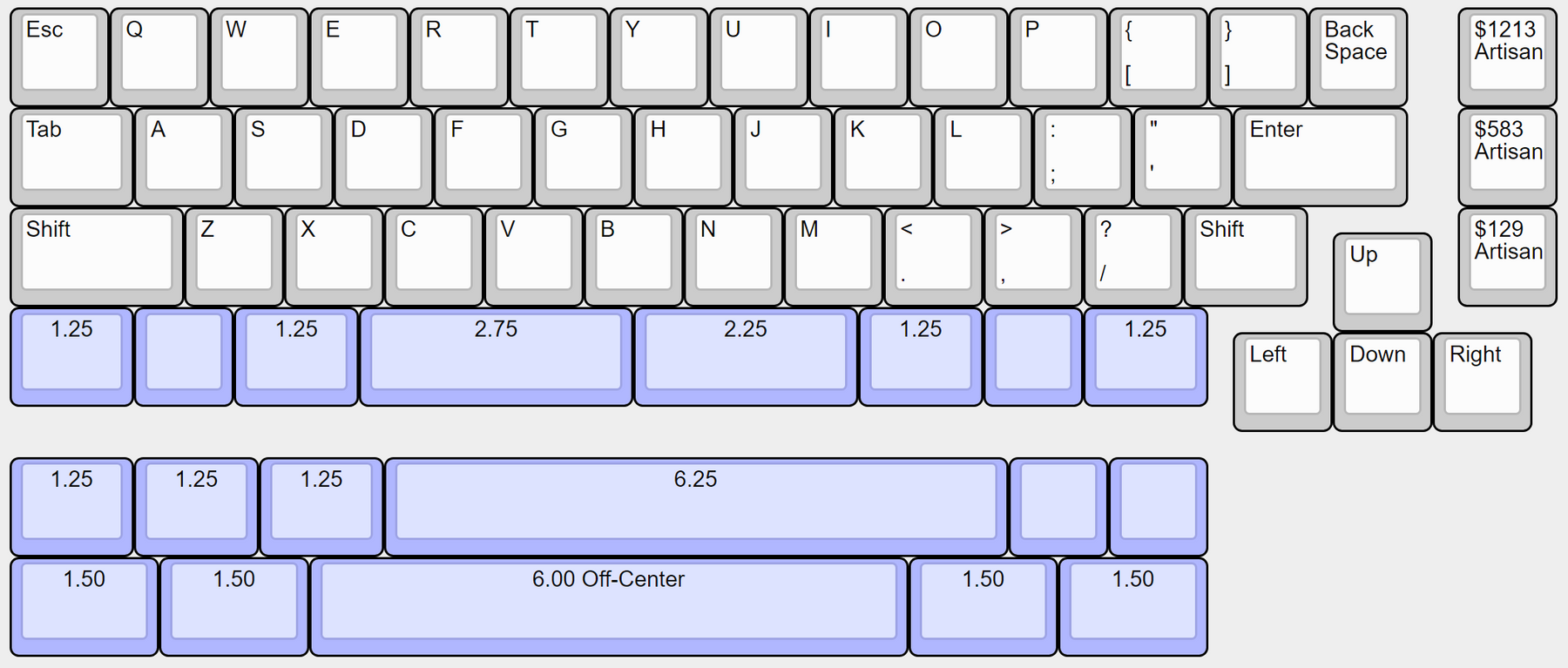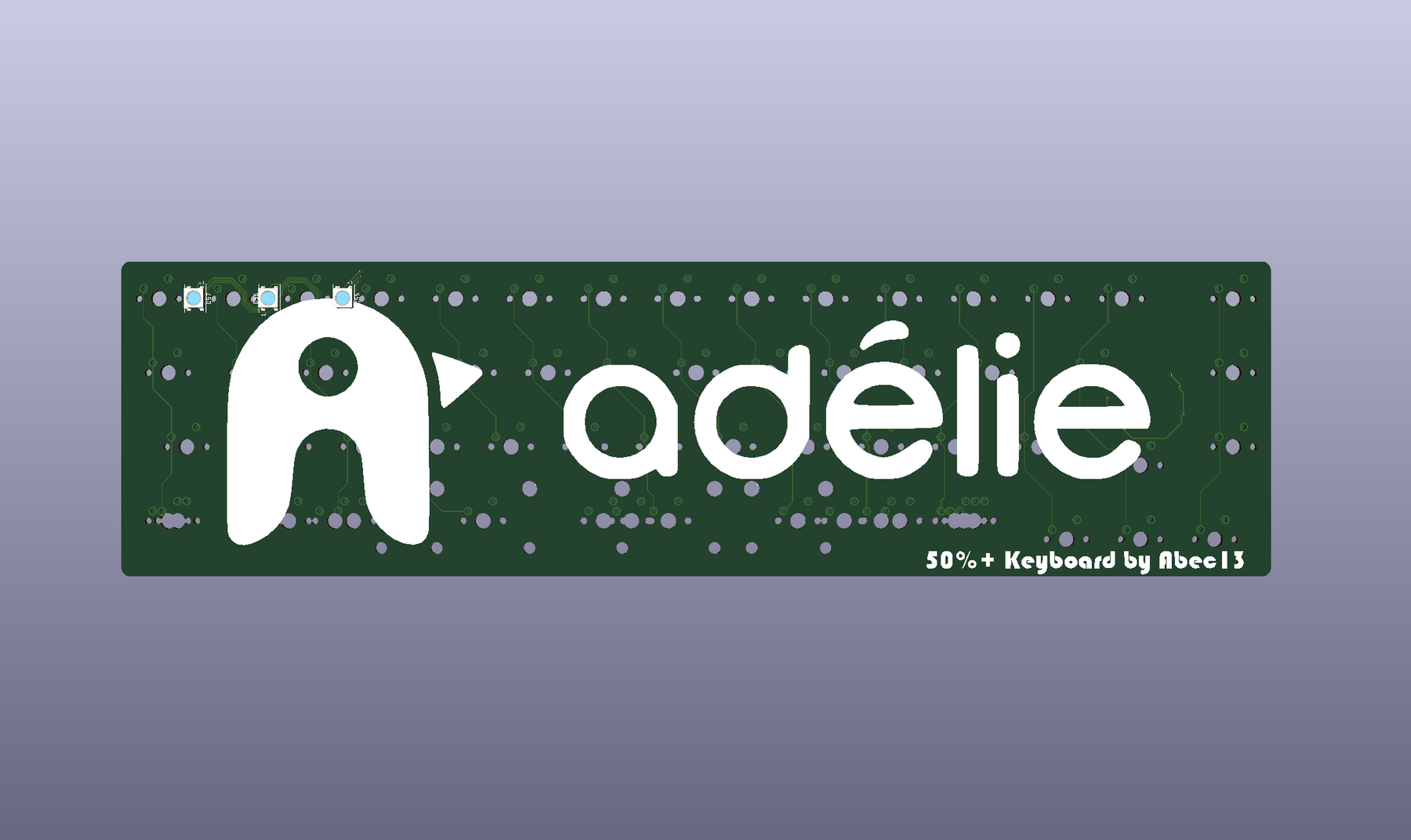 PCB ***SOLD OUT***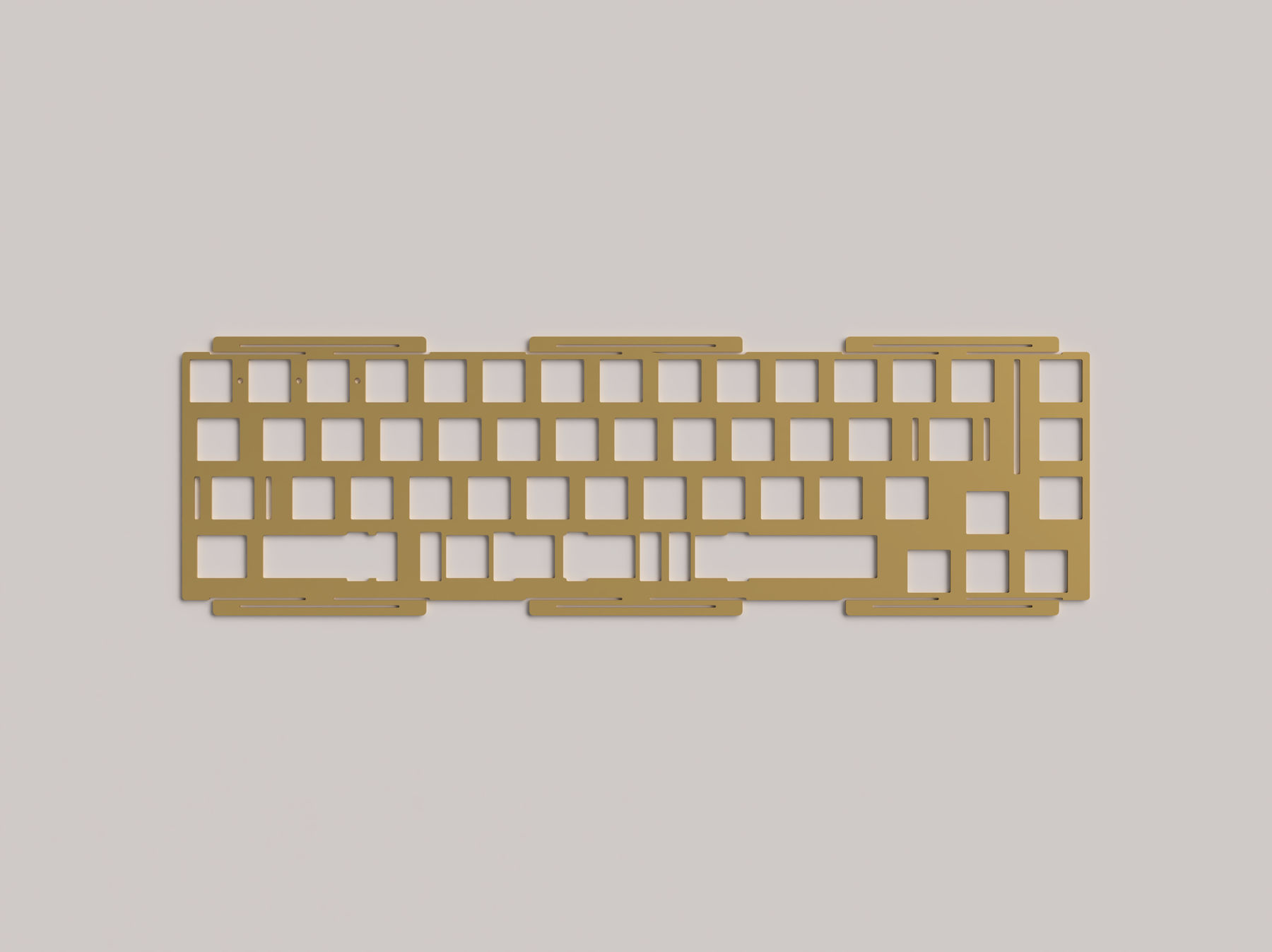 Brass Plate ***SOLD OUT***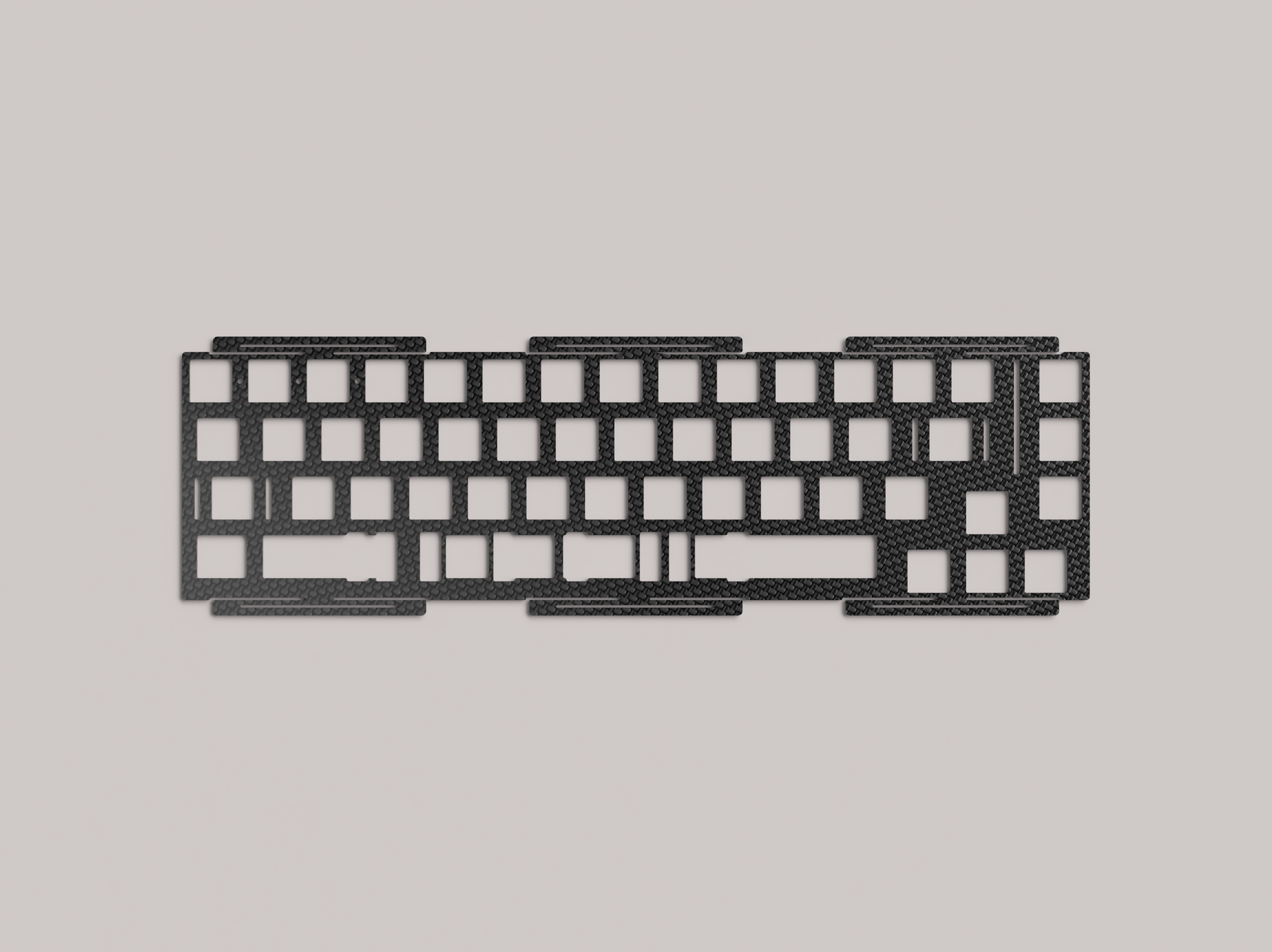 Carbon Fiber Plate ***SOLD OUT***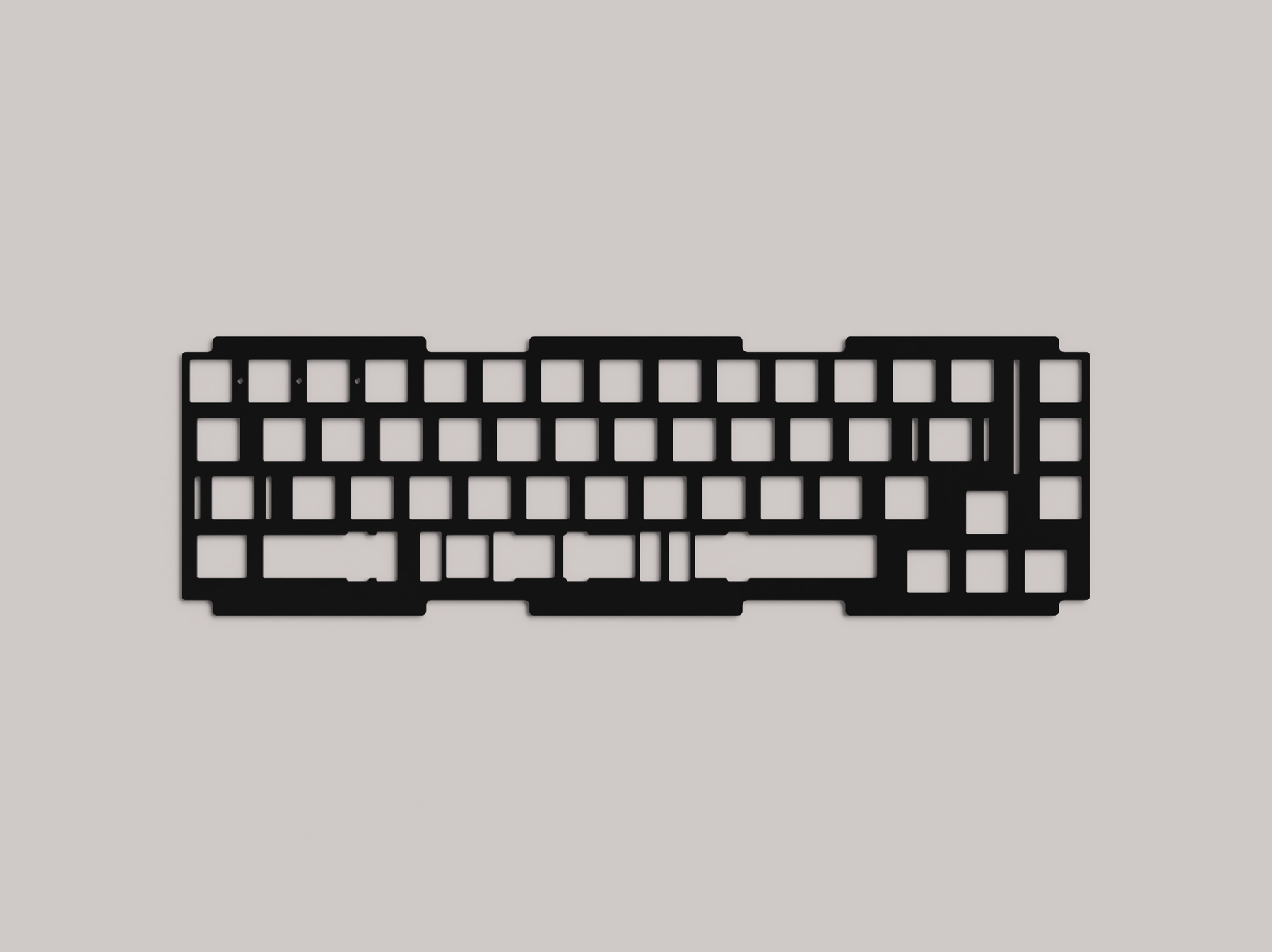 FR4 Plate ***SOLD OUT***
Tiny yet functional.

Lightheartedly named after the Adélie penguins, Abec has combined a few of his favourite boards, including his previous 45% - the 45-ATS - to create a slightly more functional board that retains a small form factor.
A simple shape with generous bezels disguise how clever the design really is. Seamless design with the exception of the two stylish accent pieces on either side of the board frame the soft front and back. 
Features
Gasket mount
6 Degree angle
PVD weight & accents
RGB LEDs

~1.94 kg assembled
Kit Includes
Top Case
Bottom Case
2 x Side Panel Accents
Brass Weight
Brass Plate
PCB
USB C Daughter Board 
Hardware and Accessories
Layout
QC Expectations Extras

Each version of the Adelie is inclusive of three (3) unique, individual PVD brass parts that are essential to the character and design language of each board. The use of PVD is accompanied by a higher fail-rate and therefore a higher price but is still within the reasonable margins for this complex assembly.

With the inclusion of PVD and the modern limitations of it there is a certain level of quality expectations to be noted:

There will be no dents, scuffs, or noticeable scratches on exposed surfaces such as the side weights and the body of the penguin.
PVD Parts may contain micro-scratches which are only viewable under certain, harsh light conditions and are incredibly difficult to photograph.
Recessed faces and internal/unexposed faces, such as on the eye of the Penguin decal, and the internal part of the side weights respectively will contain machining marks and are not considered defects in the quality control process.
For the body of the board, there may be minor anodization grain visible under harsh light as well as minor color variation between the top and bottom halves of the board.