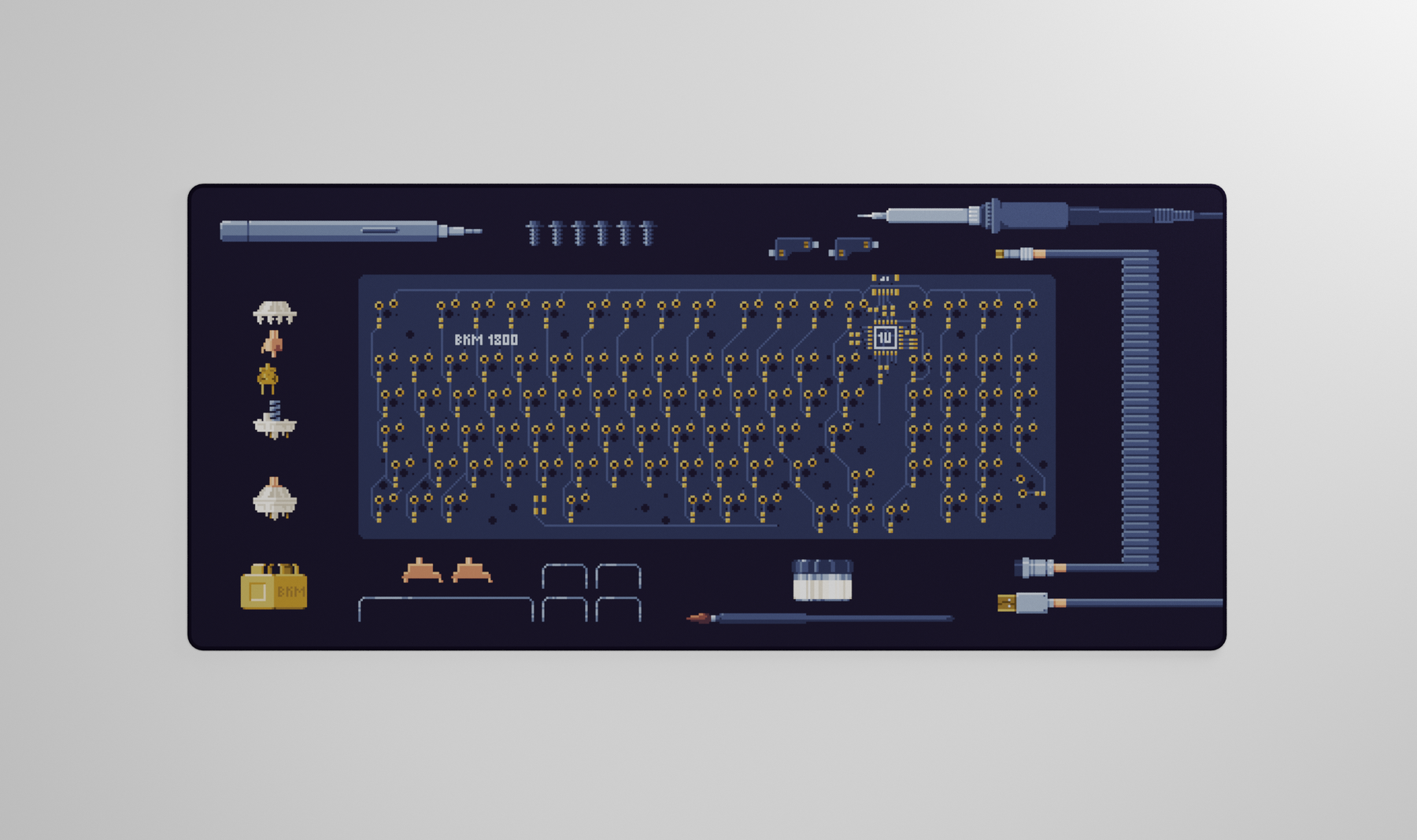 Navy ***SOLD OUT***
Olive ***SOLD OUT***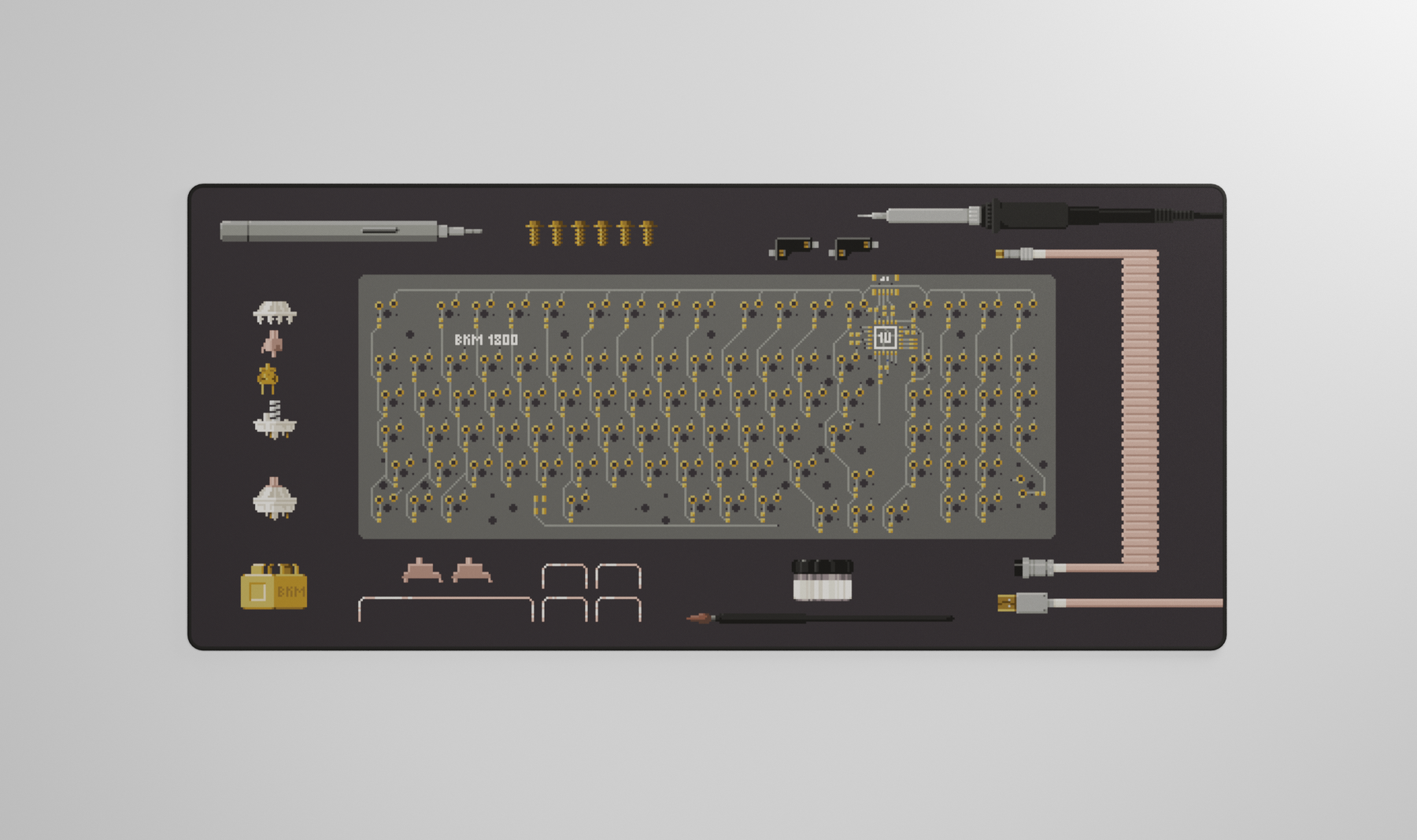 Clay ***SOLD OUT***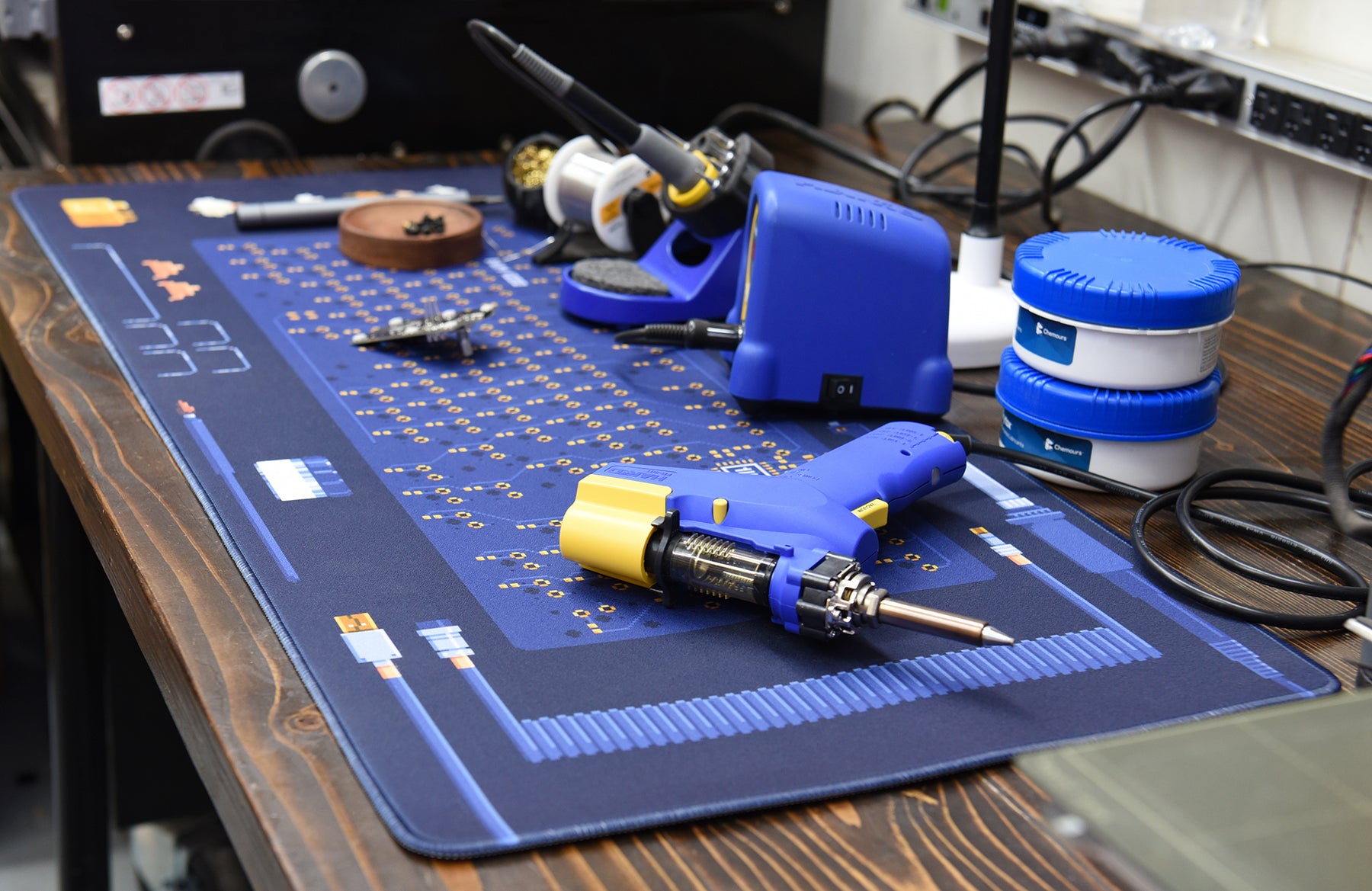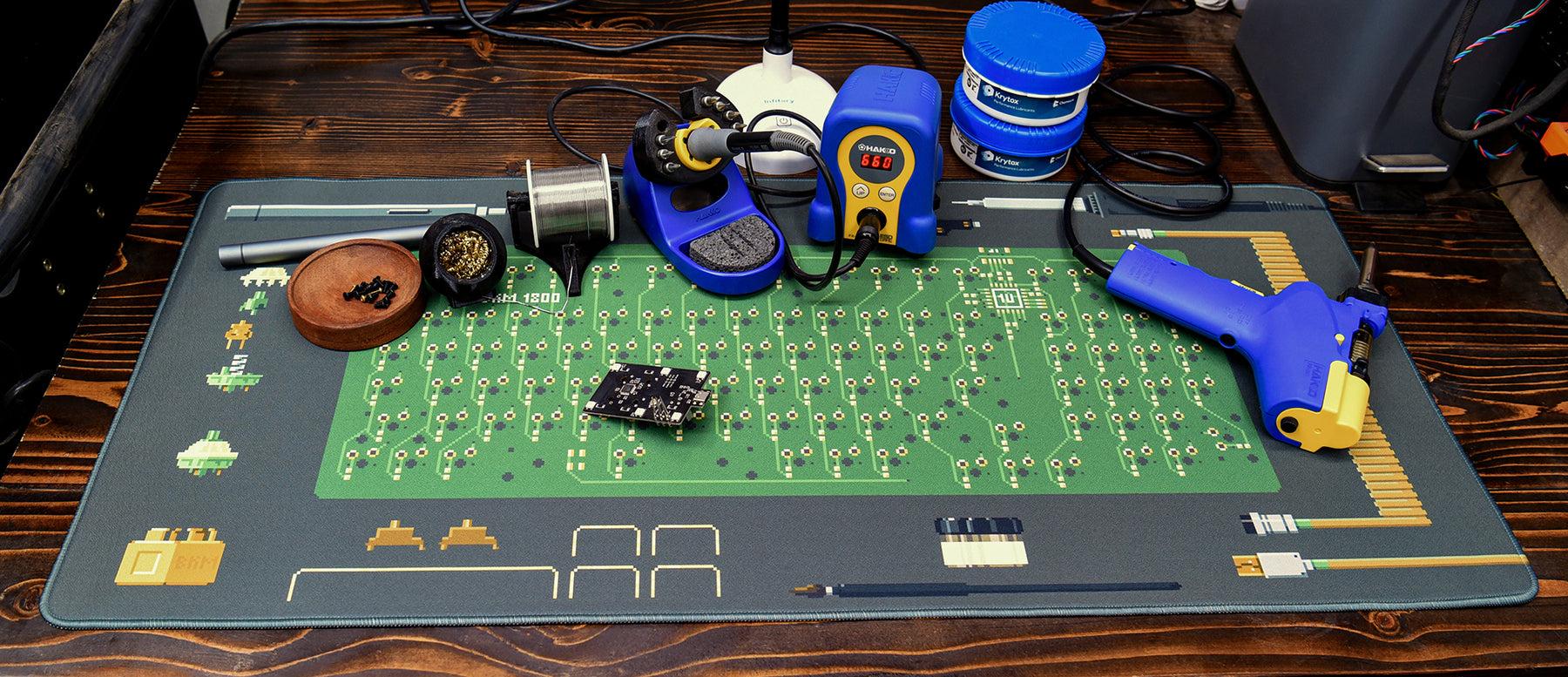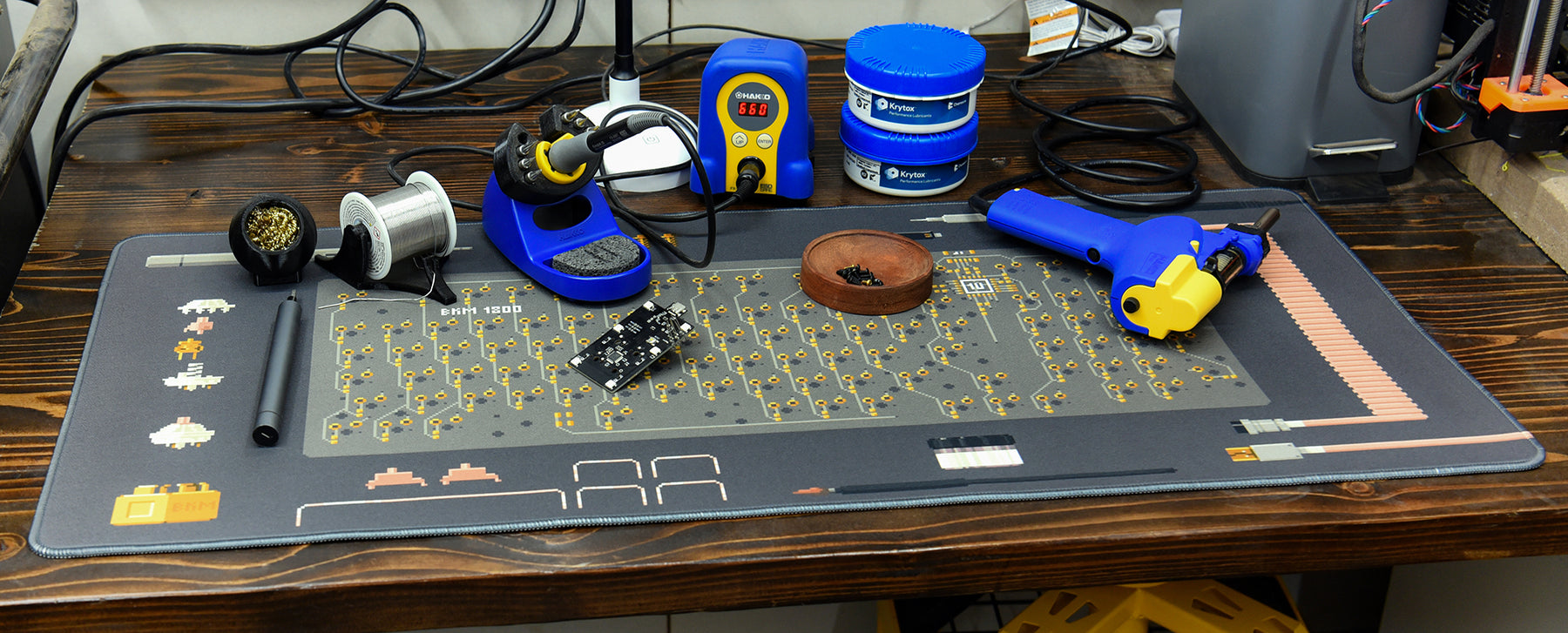 [GB] 32-Bit Build Deskmats
ESTIMATED SHIPPING - Q4 2022
Pixel magic
From the designer:

For as long as I can remember pixel art has always had special meaning to me. While working with pixels, the simplest form of digital art, I feel I am solving a puzzle. The constraints of a limited color palette and the challenge of coming up with the perfect grid and alignment to achieve my artistic goals brings me immense enjoyment.
I also feel a sense of nostalgia from my upbringing around early video game graphics. With all that being said, I wanted to endeavor on a project that combines my love for pixel art and my love for the mechanical keyboard hobby. Each desk mat utilizes my favorite pixel art palette EDG32 (32-Bit) which I used as a starting point for the original design. The Navy colorway was inspired by black and gold PCB's, Clay was inspired by the popular Olivia keyset, and Aged Olive was inspired by classic military style electronics and avionics. Each desk mat colorway is accompanied by an accent color reminiscent of my favorite switches, the Holy Panda.
Details

Treated Cloth top
Stitched edges
Rubber bottom

Designed by R
etoid of BKM Caps 
@bkmkeycaps
Dimensions

900x400x4mm and ~800g
Machine washable (wash on cold/gentle - air dry)
Timeline

GB End - 1 August
Estimate Shipping - Q4 2022
Not in Australia?