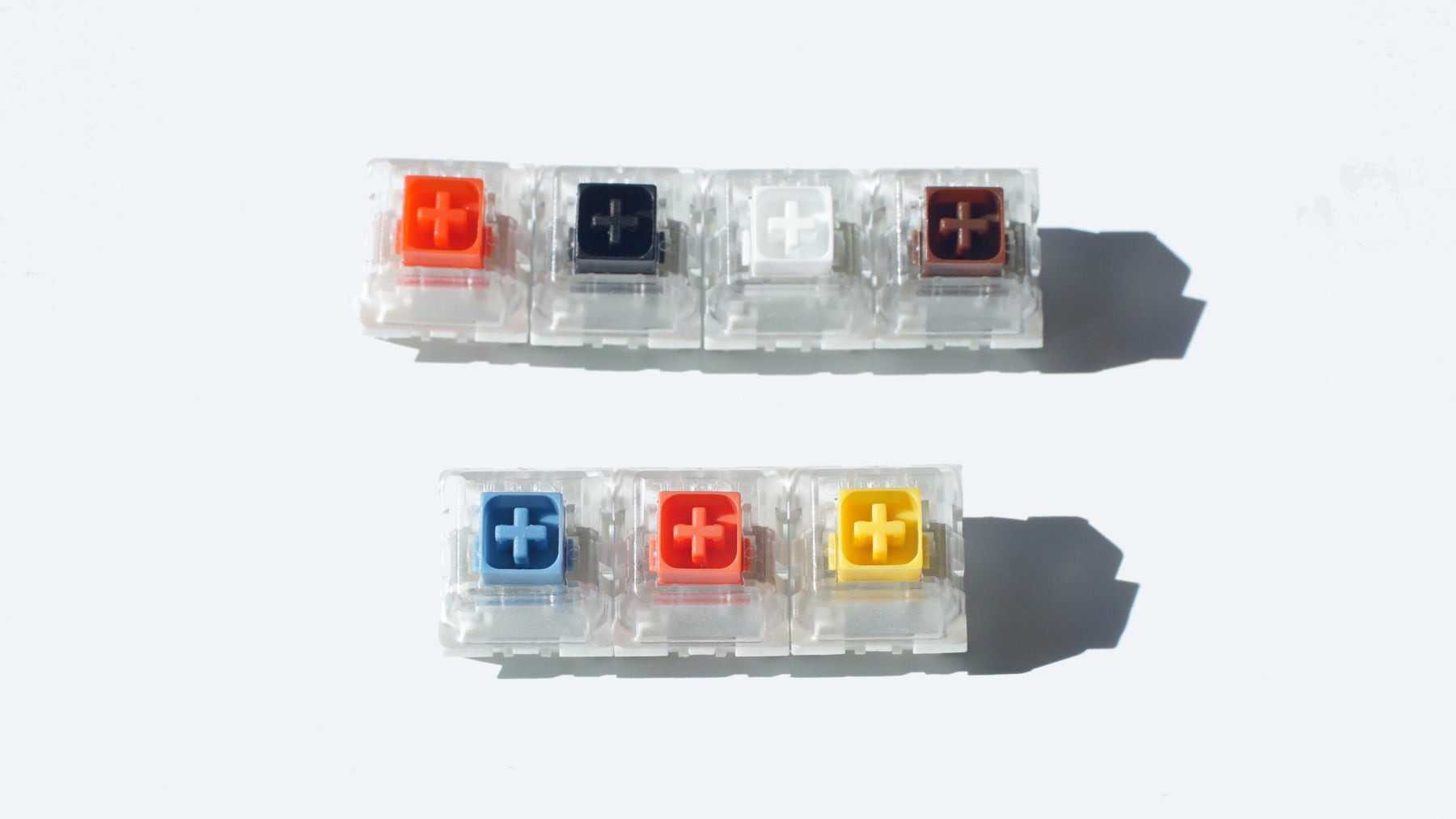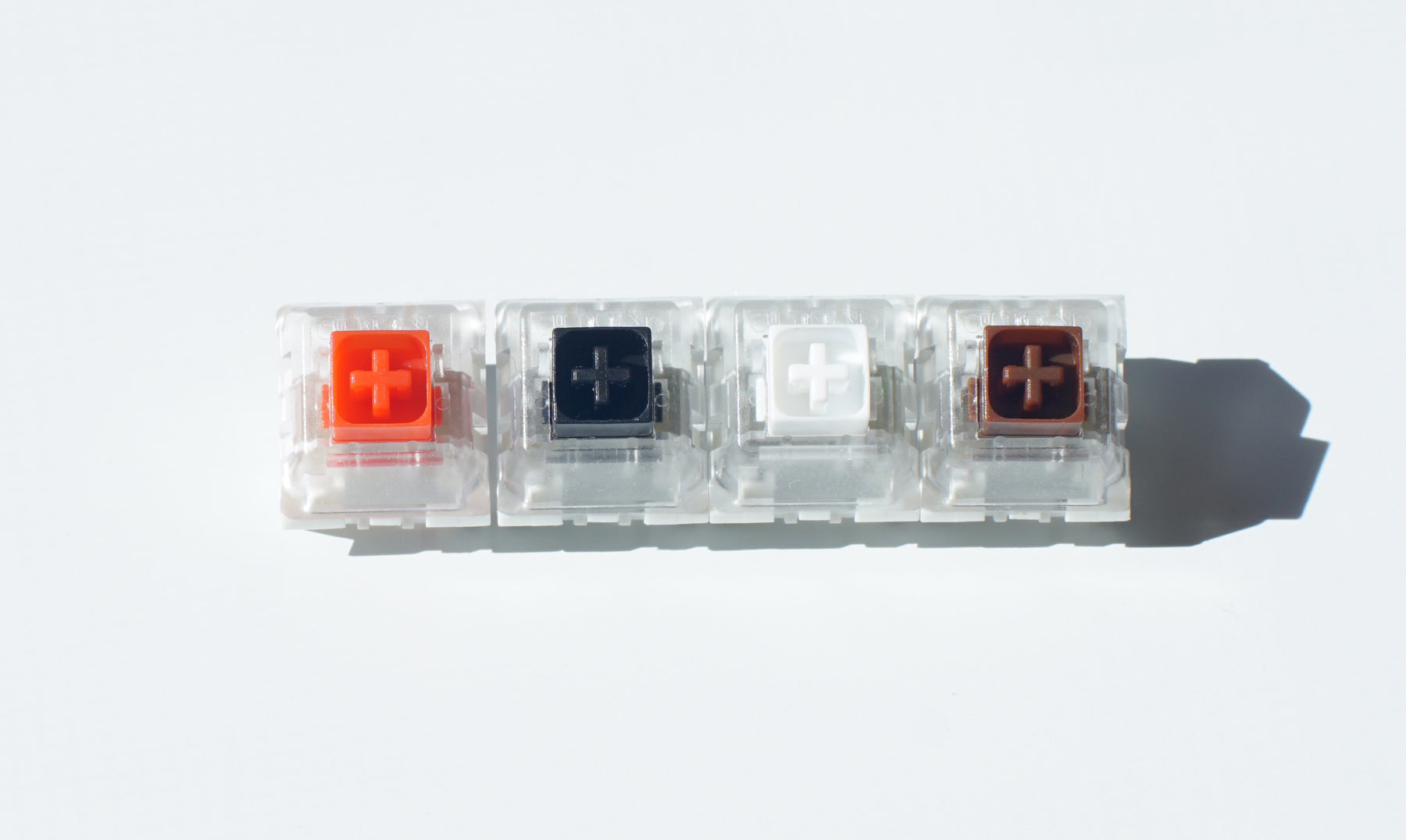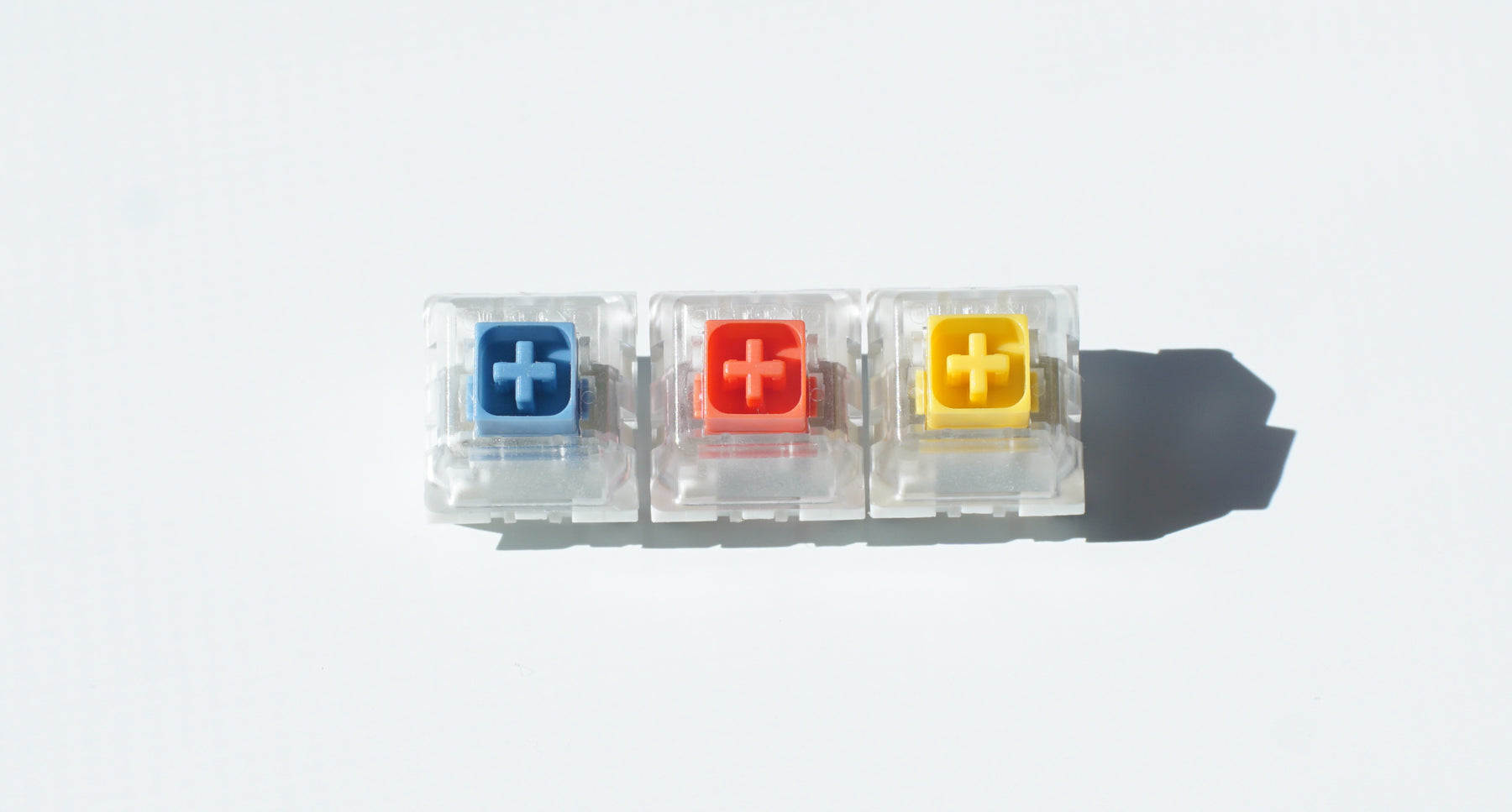 Pale Blue (10 Pack) ***SOLD OUT***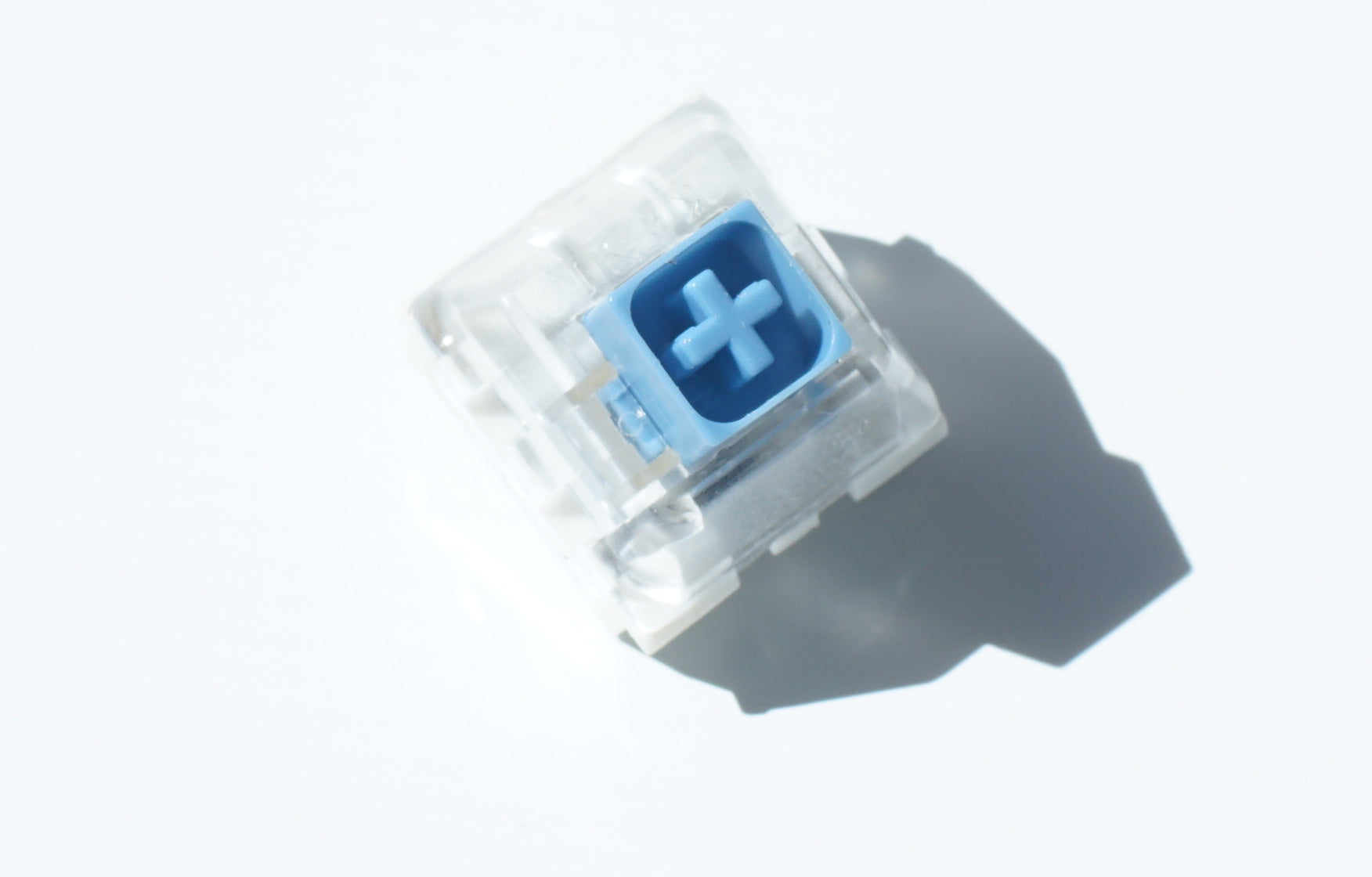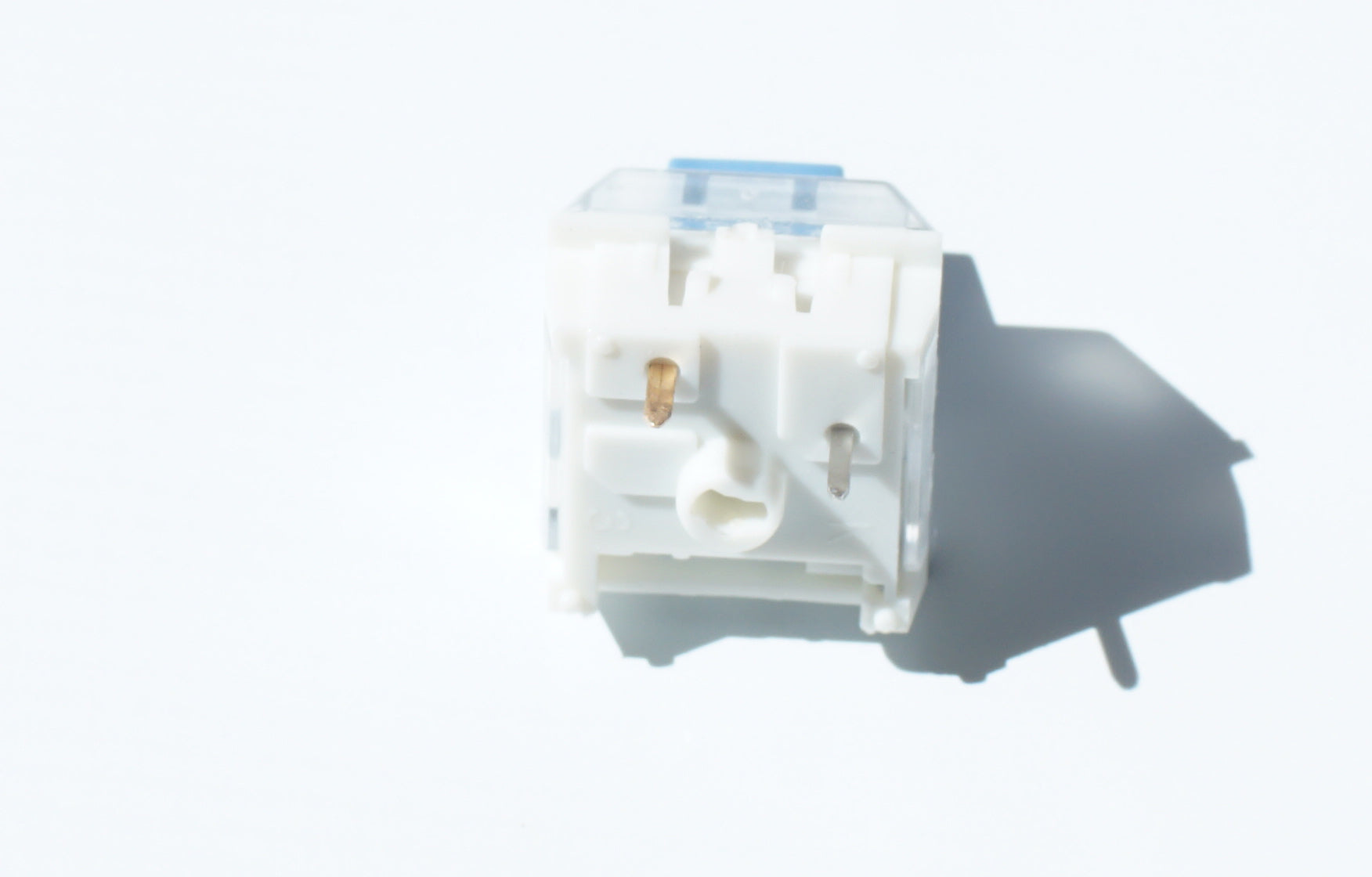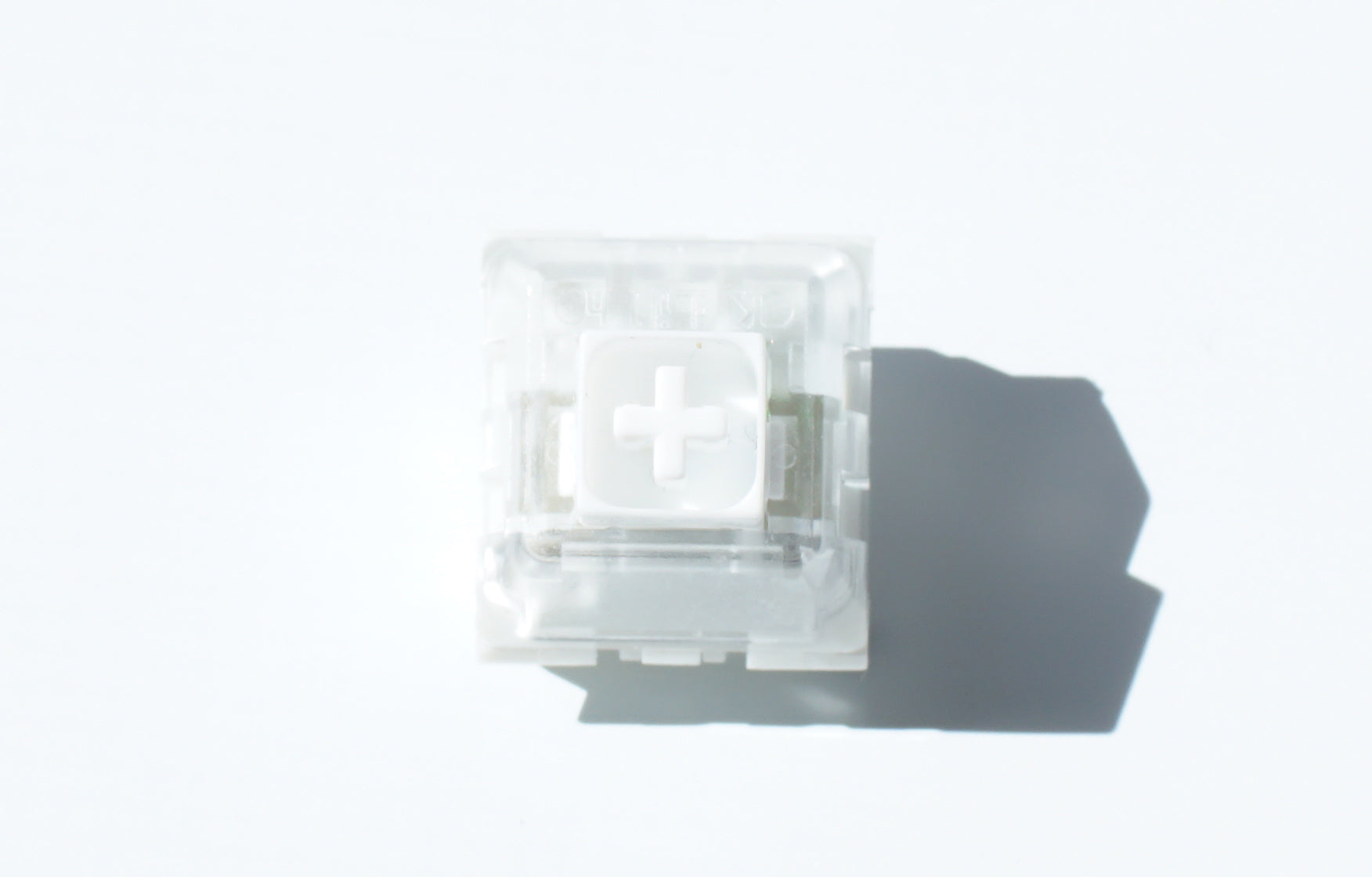 White (10 Pack) ***SOLD OUT***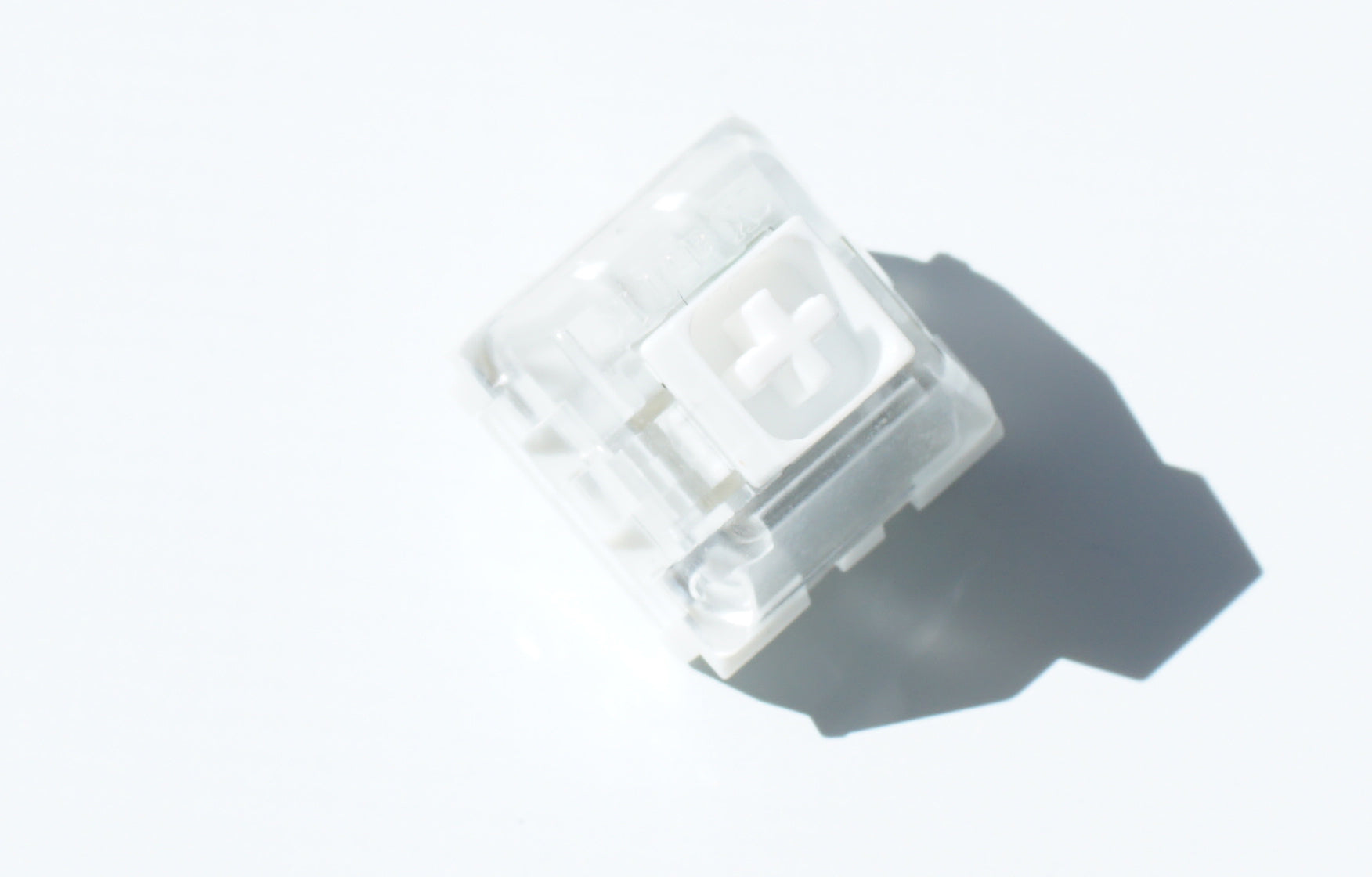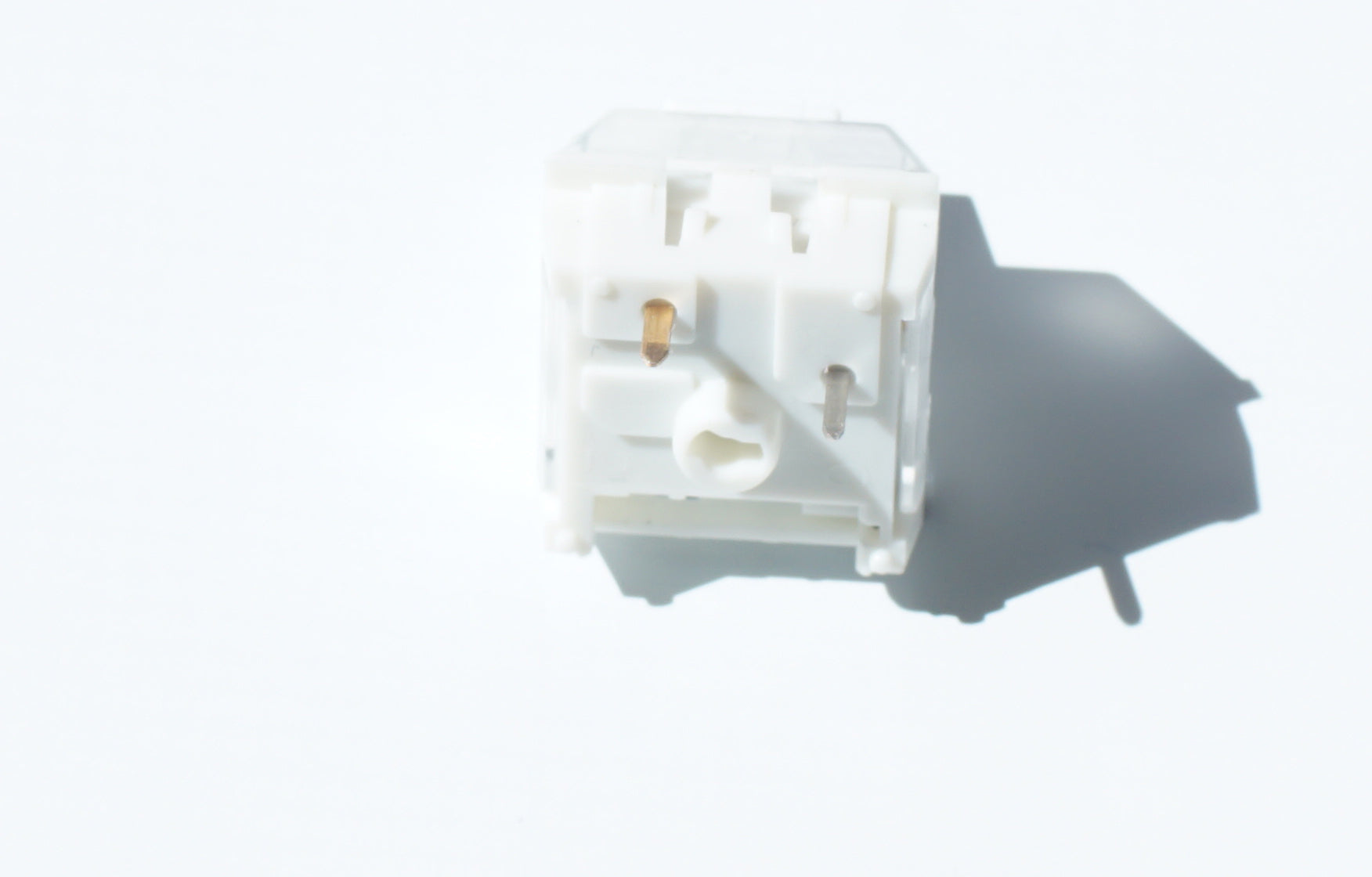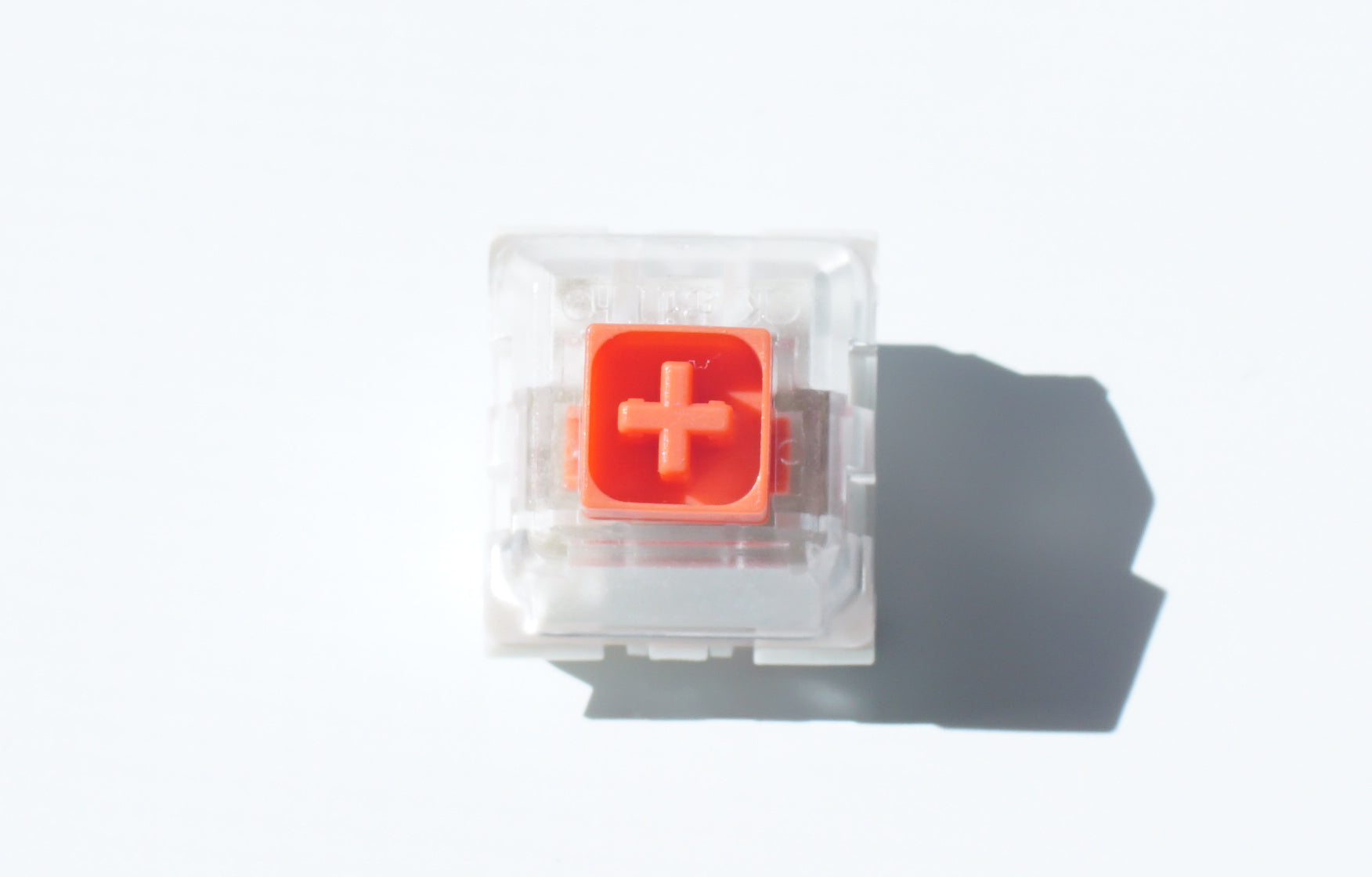 Burnt Orange (10 Pack) ***SOLD OUT***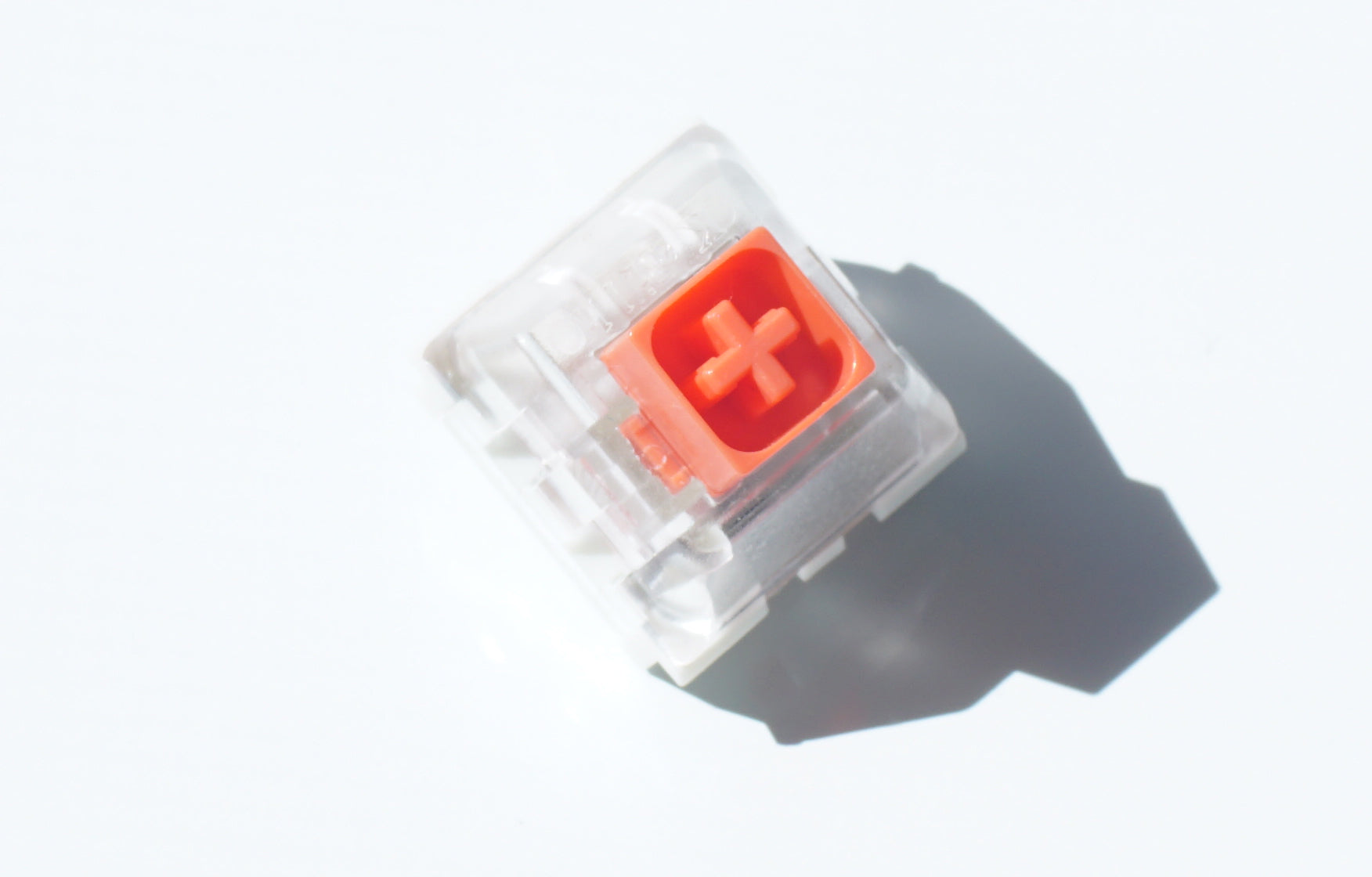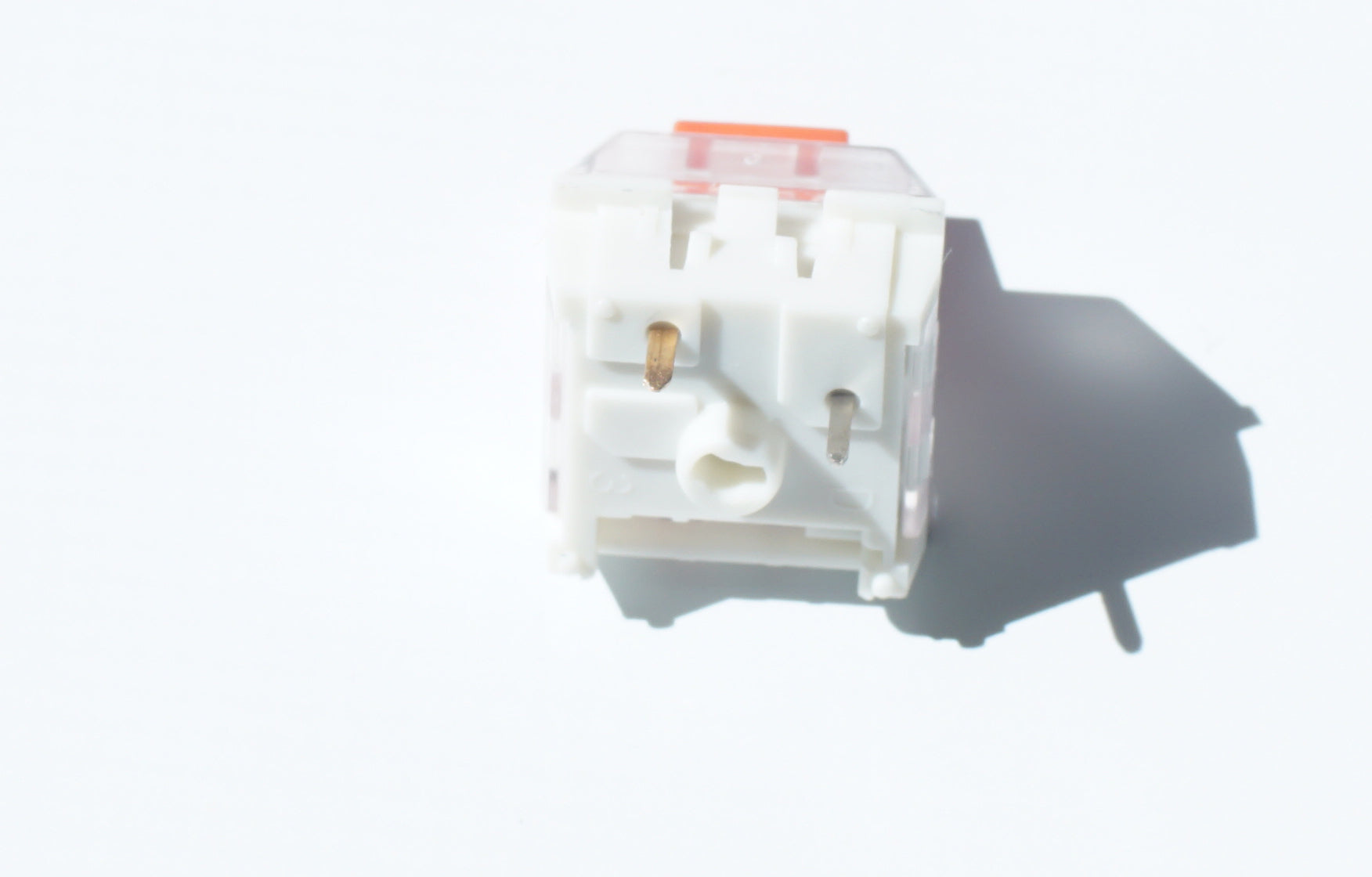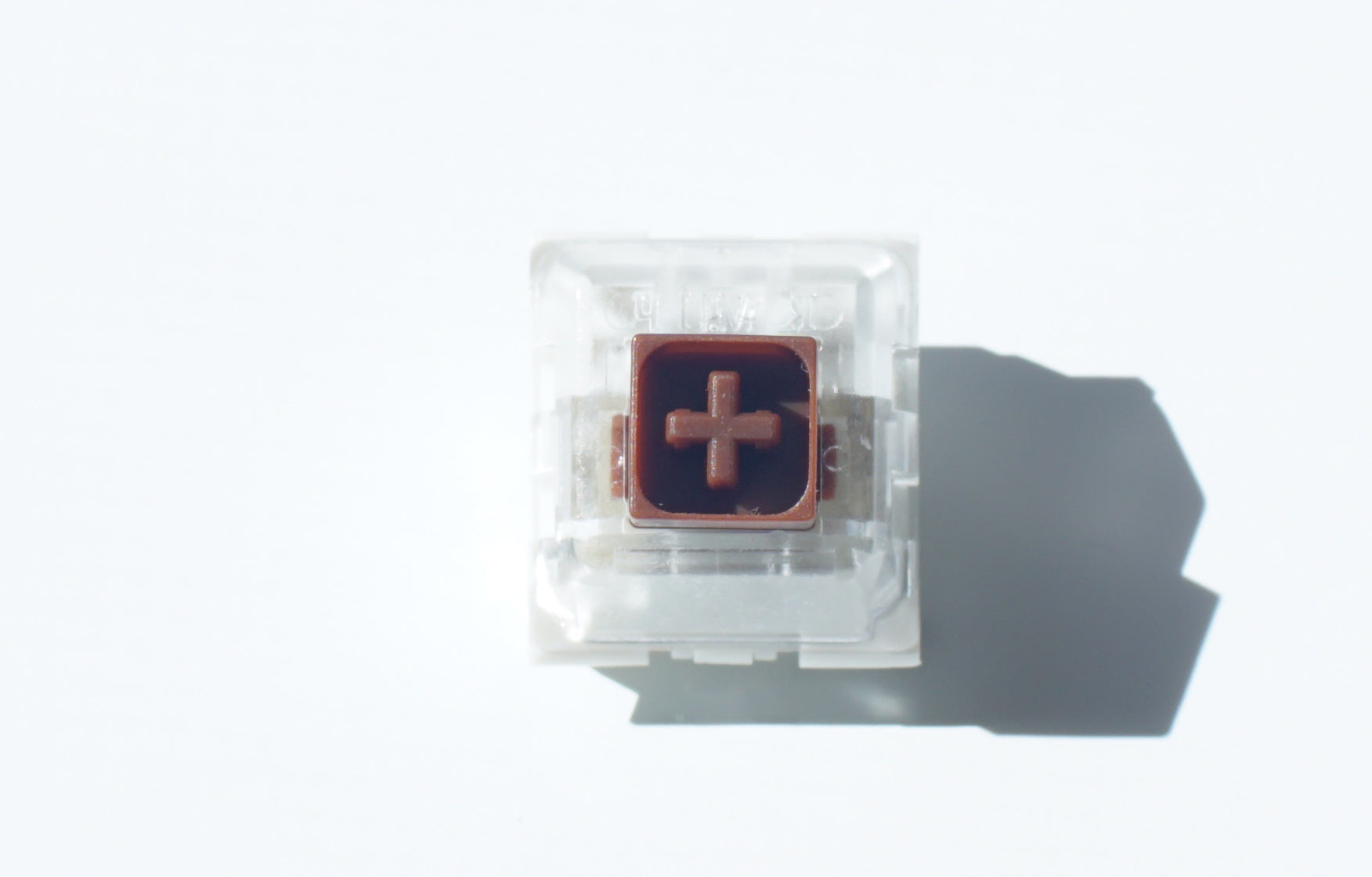 Brown (10 Pack) ***SOLD OUT***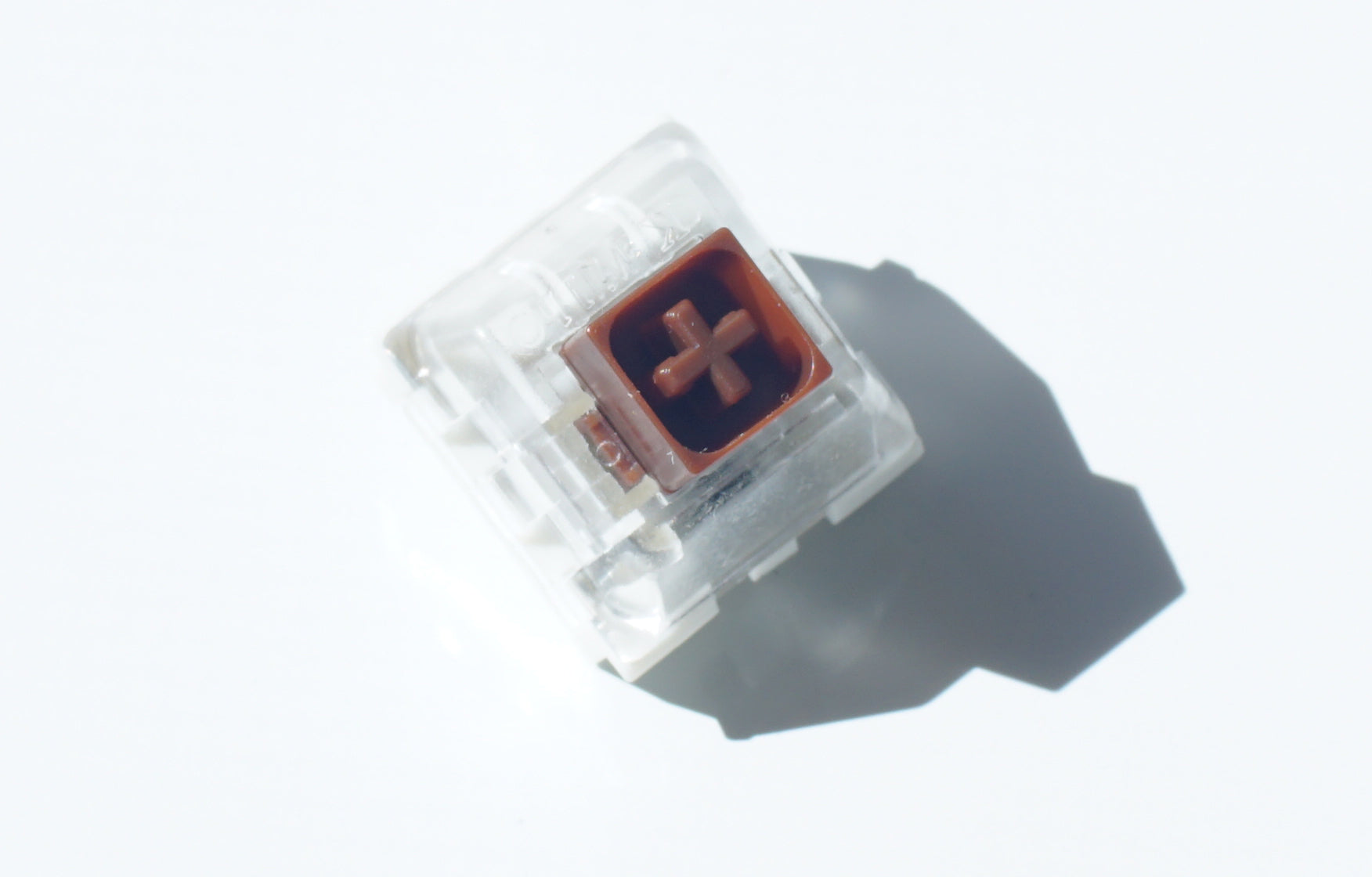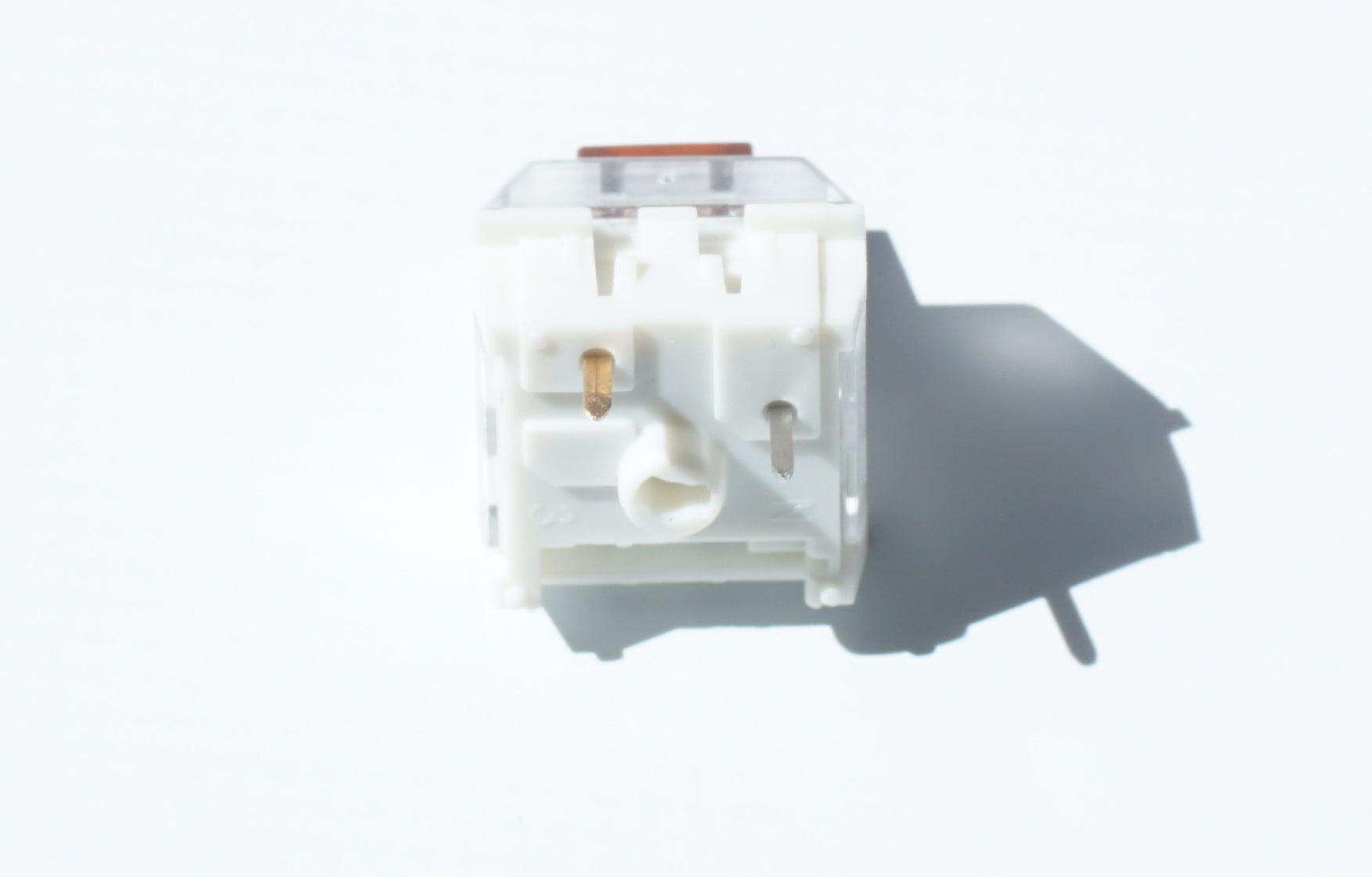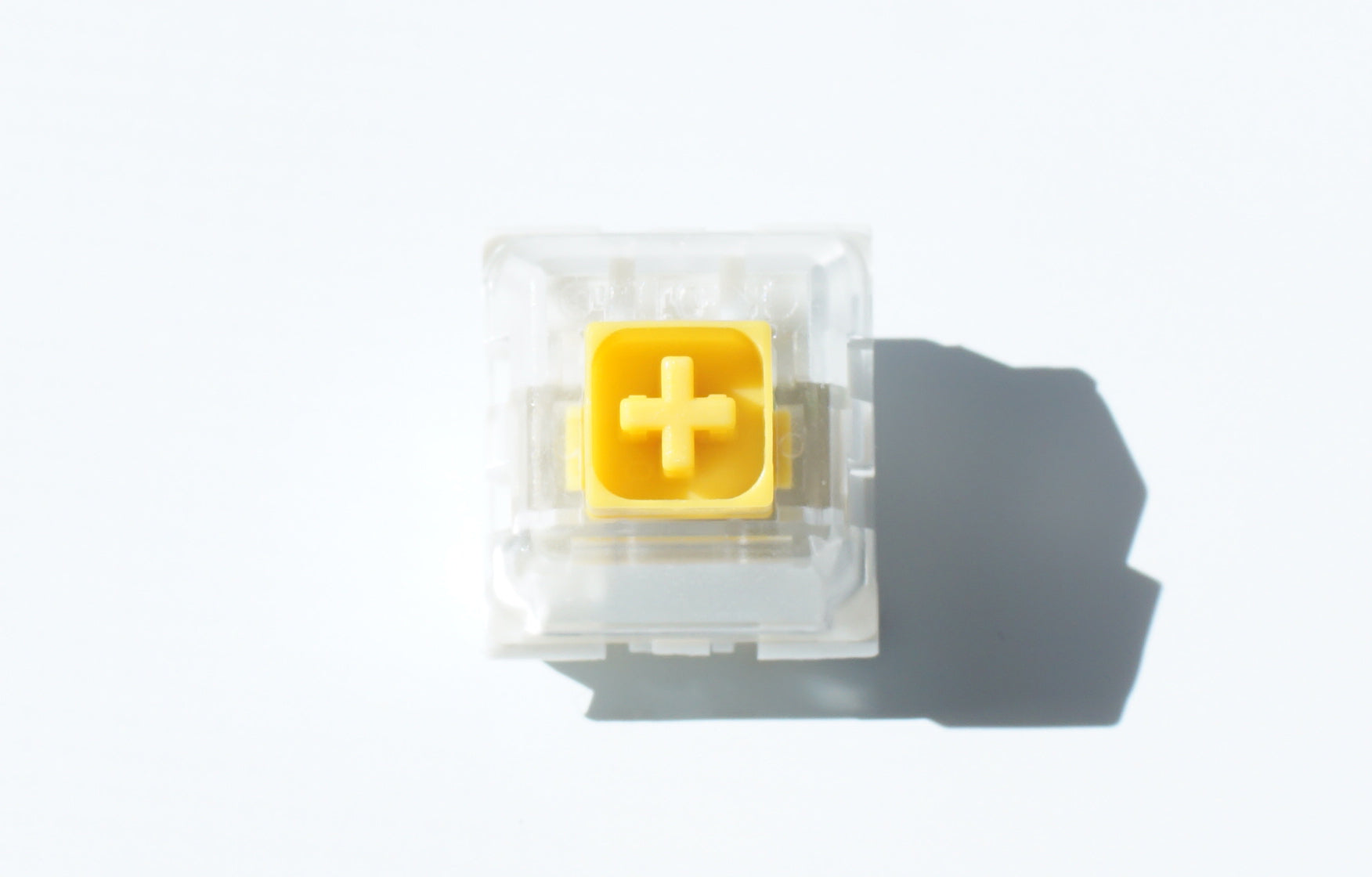 Dark Yellow (10 Pack) ***SOLD OUT***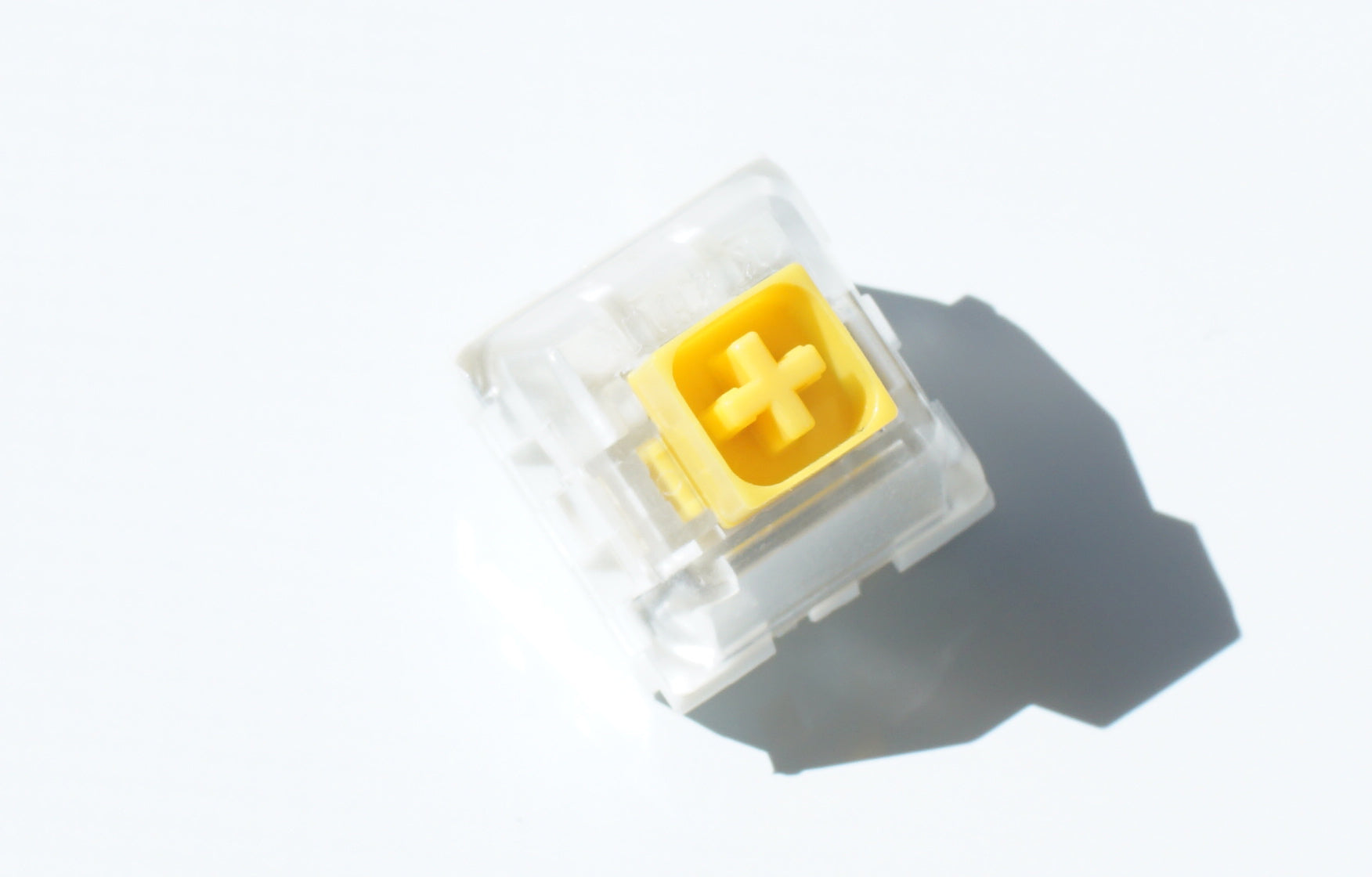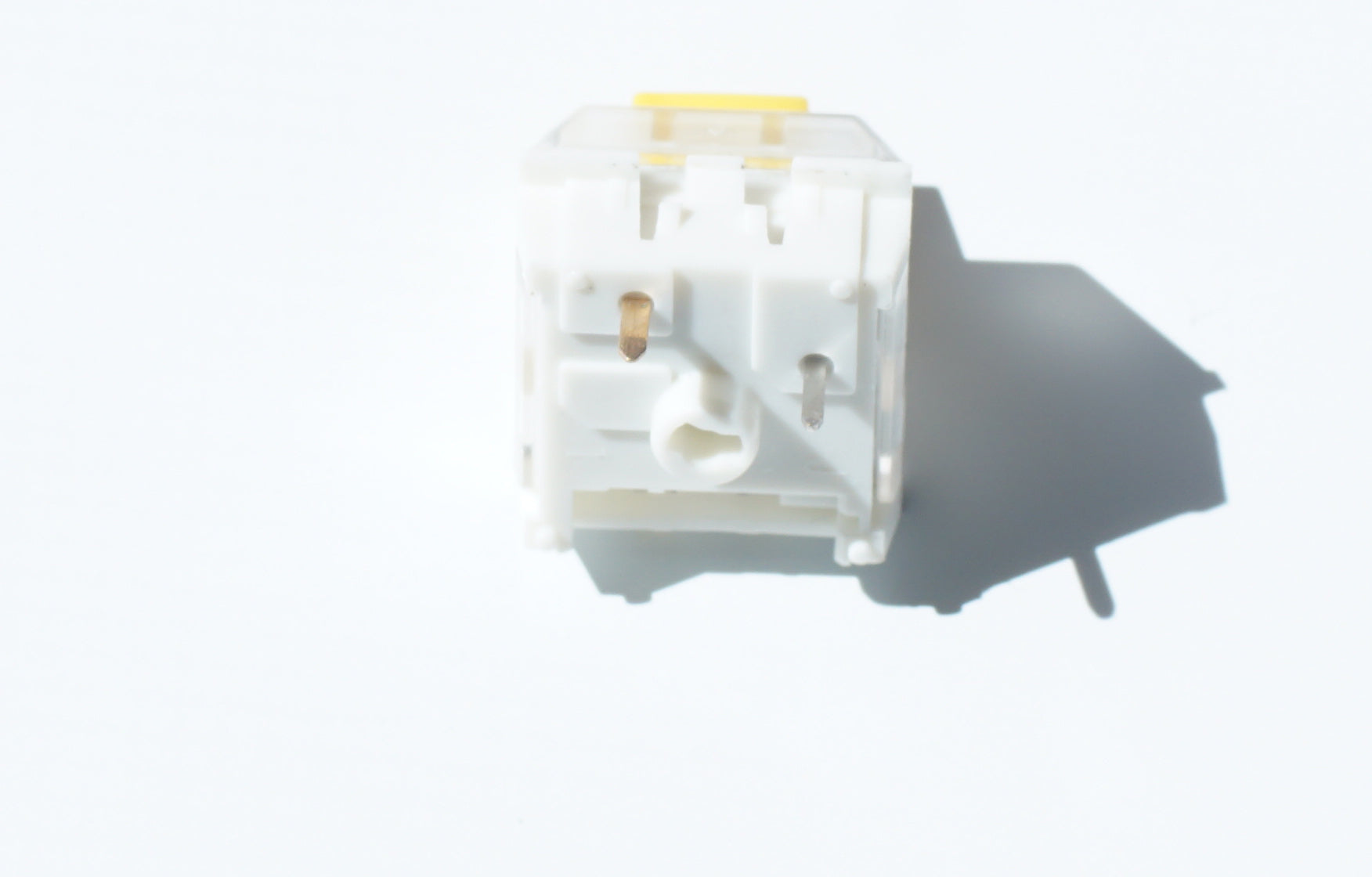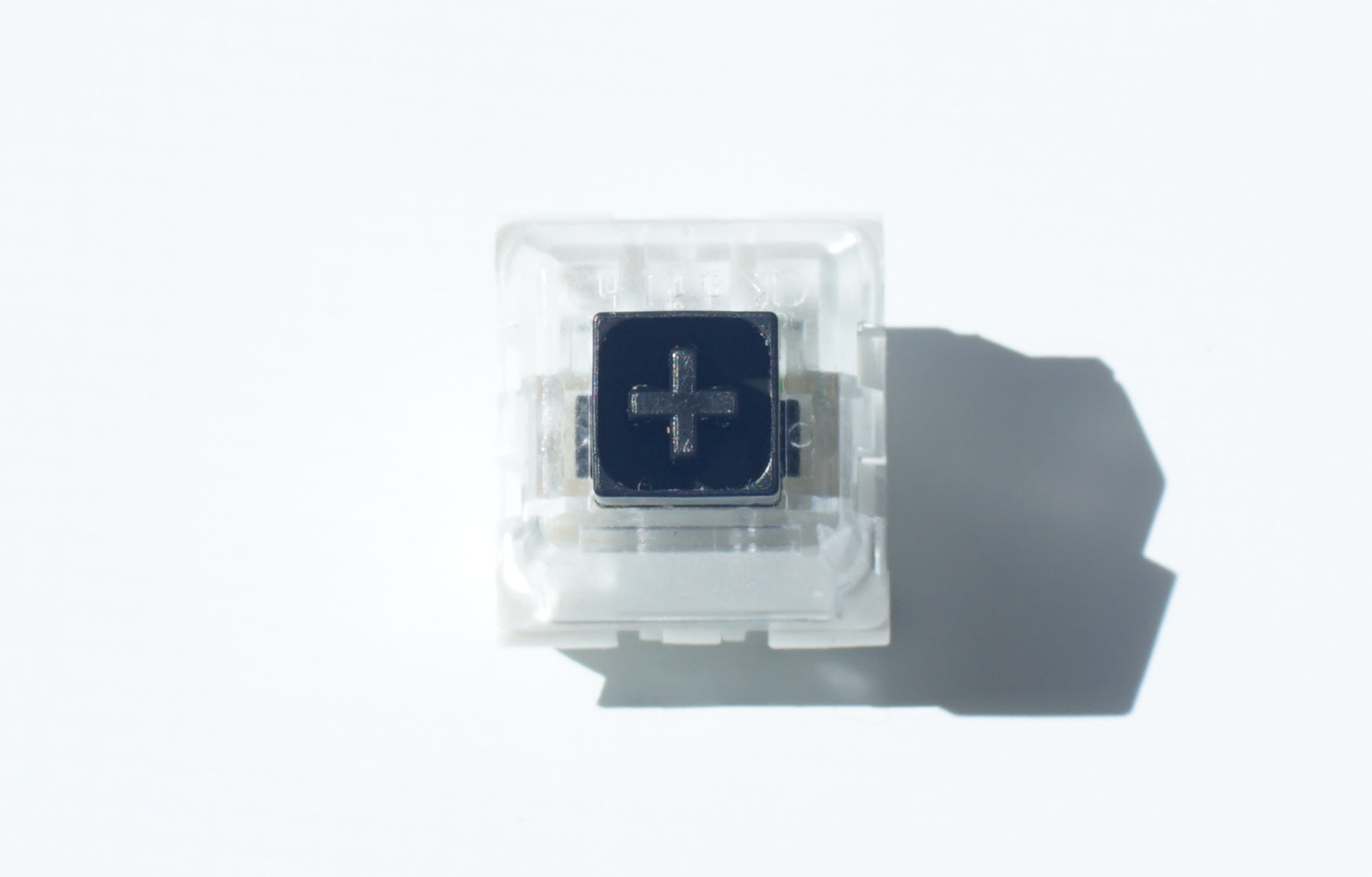 Black (10 Pack) ***SOLD OUT***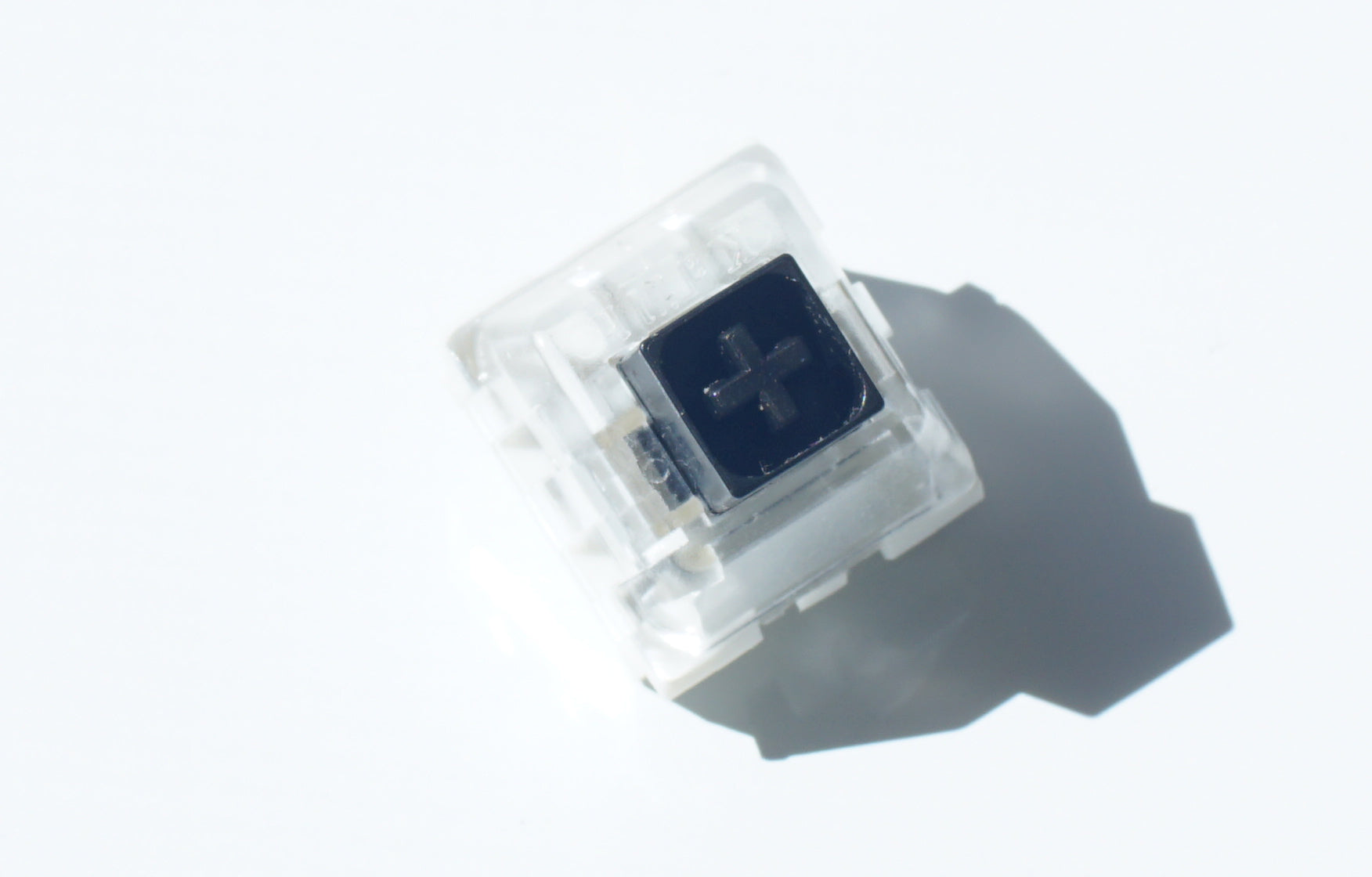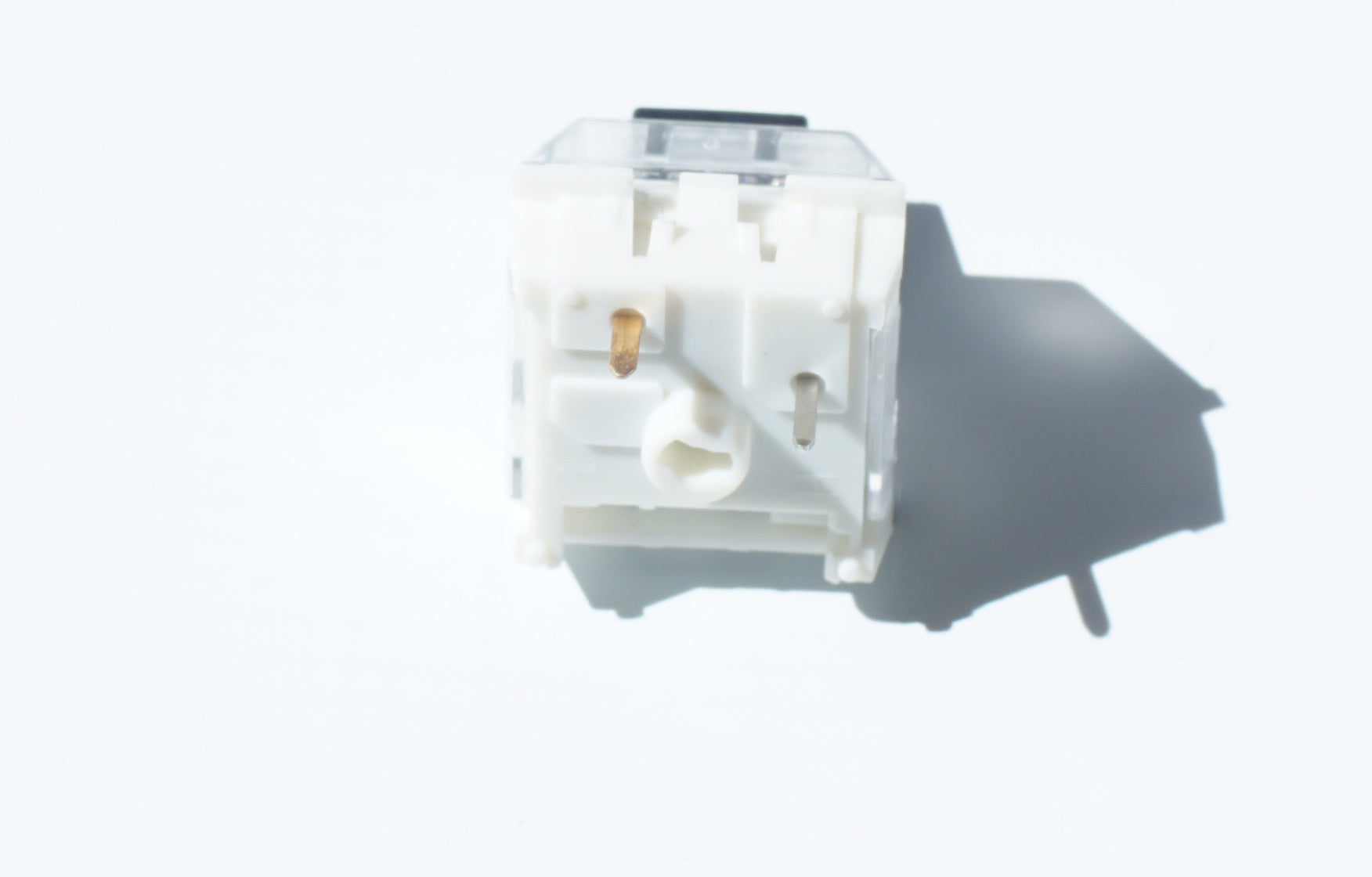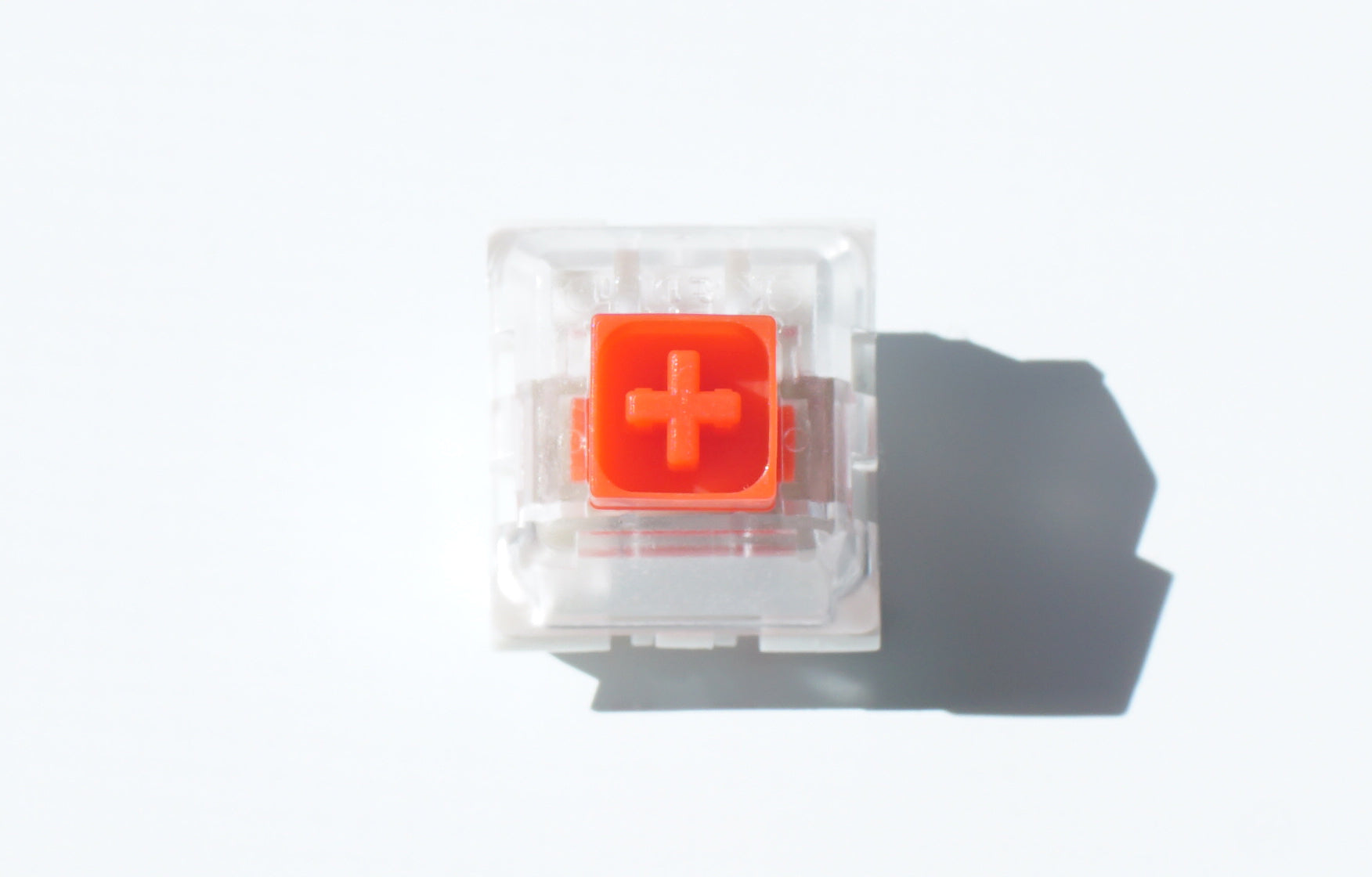 Red (10 Pack) ***SOLD OUT***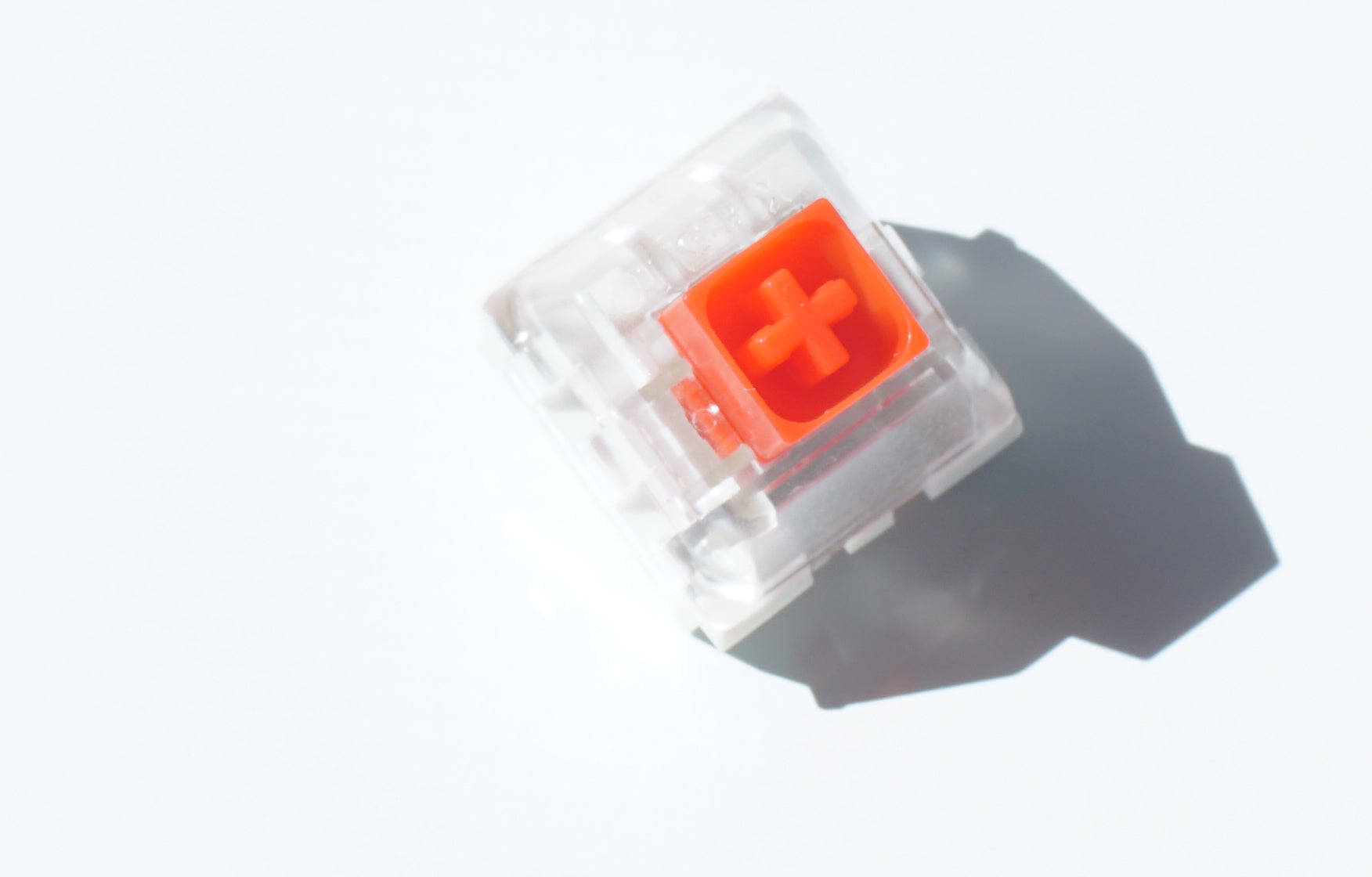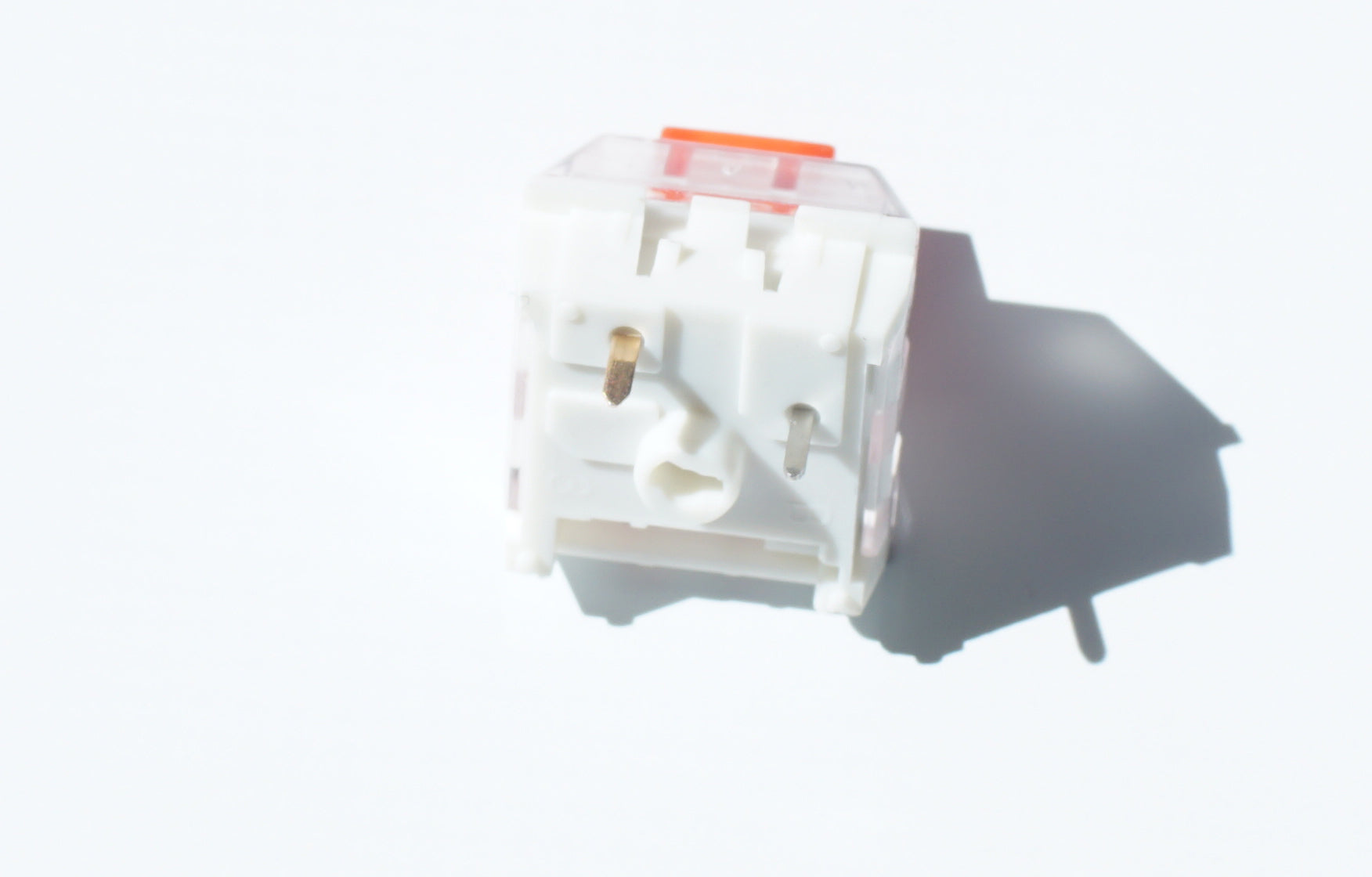 Click-bar - smooth linear - top bump tactiles - Kailh's BOX switches offer a variety of switch choices to suit most needs!
If you've tried Cherry and would like to expand your mechanical key-switch knowledge, or just try some high-end switches these BOX switches are right up your alley.
Kailh's BOX switches reduce wobble while also being IP56: Dust & Water Resistant.
Available as either: Linear, Tactile, or Linear-Clicky.
These have been retooled with the fixed x-axis
Sold in packs of 10
Linear Clicky
Pale Blue - 60g
White - 50g
Tactile
Burnt Orange - 60g
Brown - 50g
Linear
Dark Yellow - 70g
Black - 60g
Red - 45g
 g - represents Operating Force
What are Linear-Clicky switches?
Utilising a click-bar rather than a jacket, BOX White switches have a thin piece of metal that when pressed lifts then slaps against the switch.
This allows the white switch to operate in a linear motion until the nub raises the bar before letting it go. This offers a smaller amount of tactility when compared to MX Blue switches.
Tactile BOX switches
With a light tactile bump, Kailh's BOX switches offer a different alternative to conventional tactile switches.
These tactile switches actuate closer to the top than conventional tactile switches, giving these a refreshingly different typing signature. They start light until the tactile bump and then are heavy until bottoming out.
Linear BOX switches
Owing to the simplicity of the stem, BOX switches have reduced wobble. And, less wobble means less scratchiness.
Those of you who want to completely remove any scratchiness can lube in the stem for that extra smooth feeling.
Picture is of non retooled BOX switches