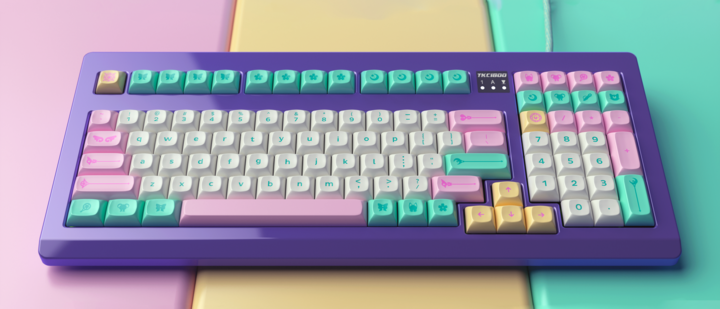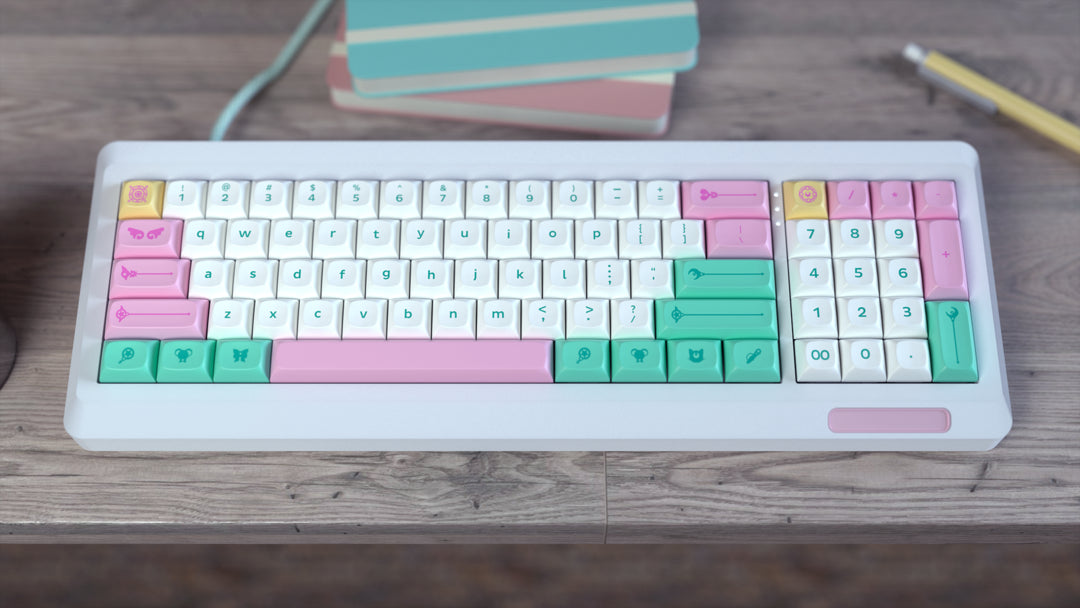 Alphas Kit ***SOLD OUT***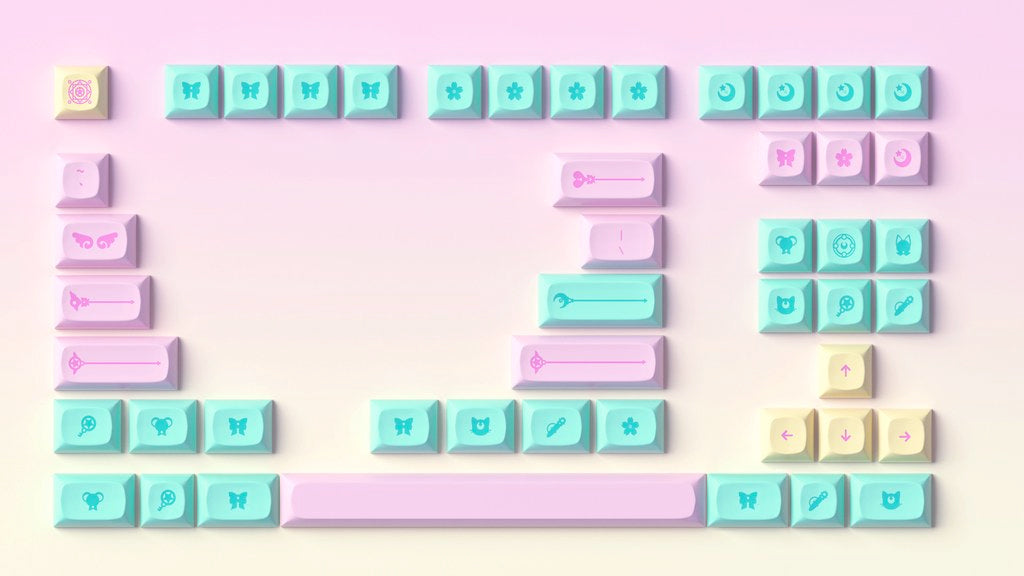 TKL / 60s Kit ***SOLD OUT***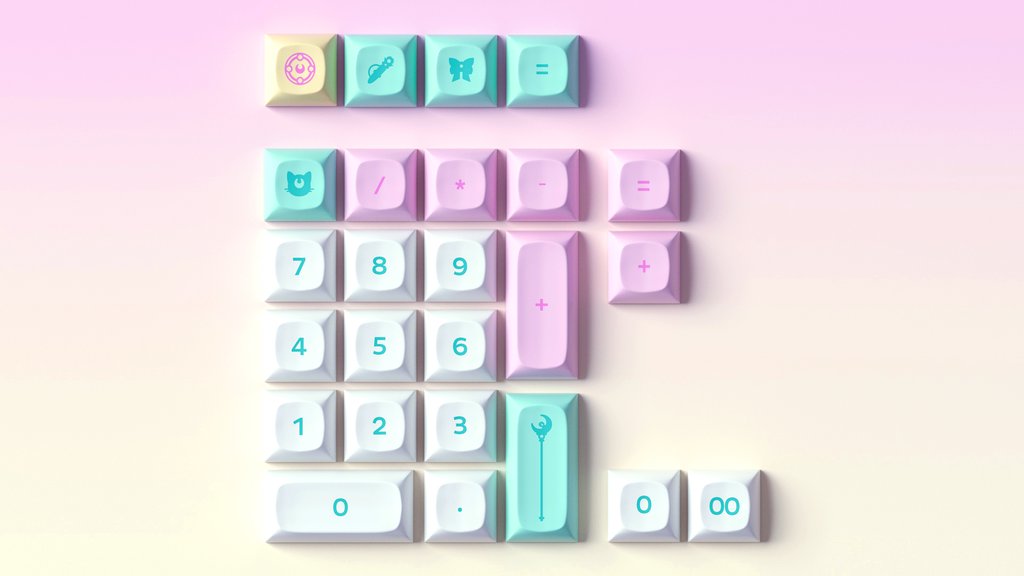 Numpad Kit ***SOLD OUT***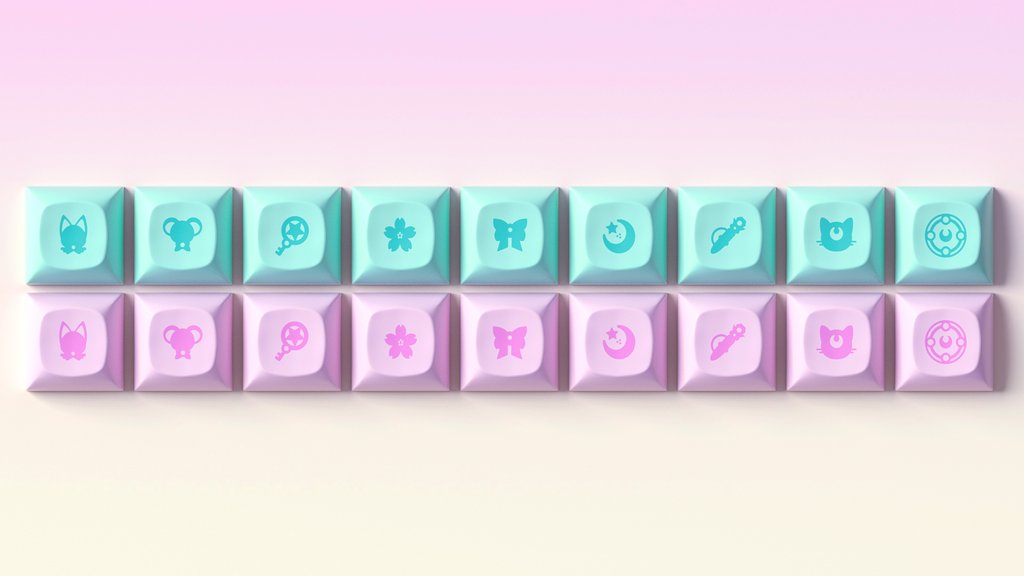 Novelties Kit ***SOLD OUT***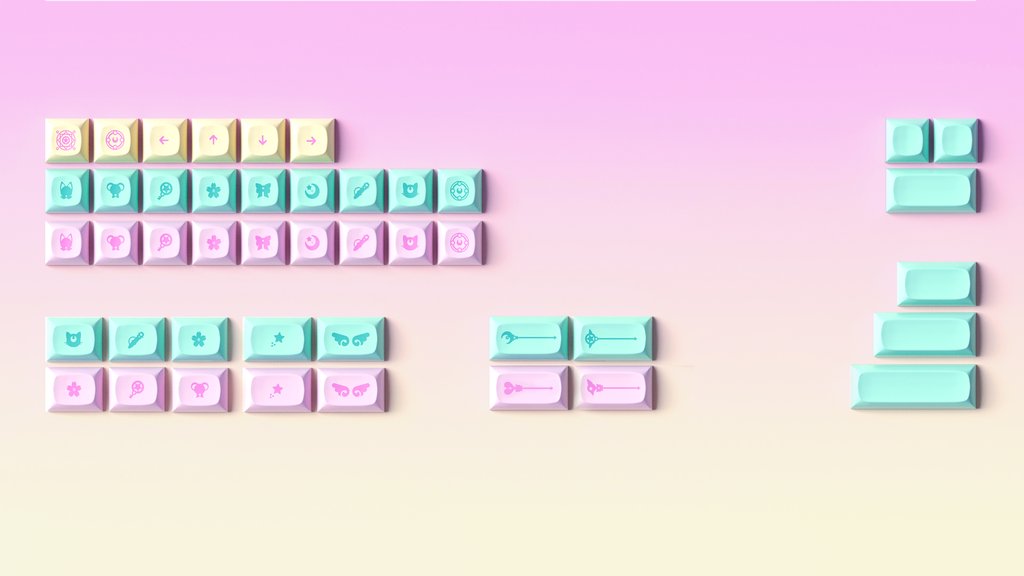 40s / Ortho Kit ***SOLD OUT***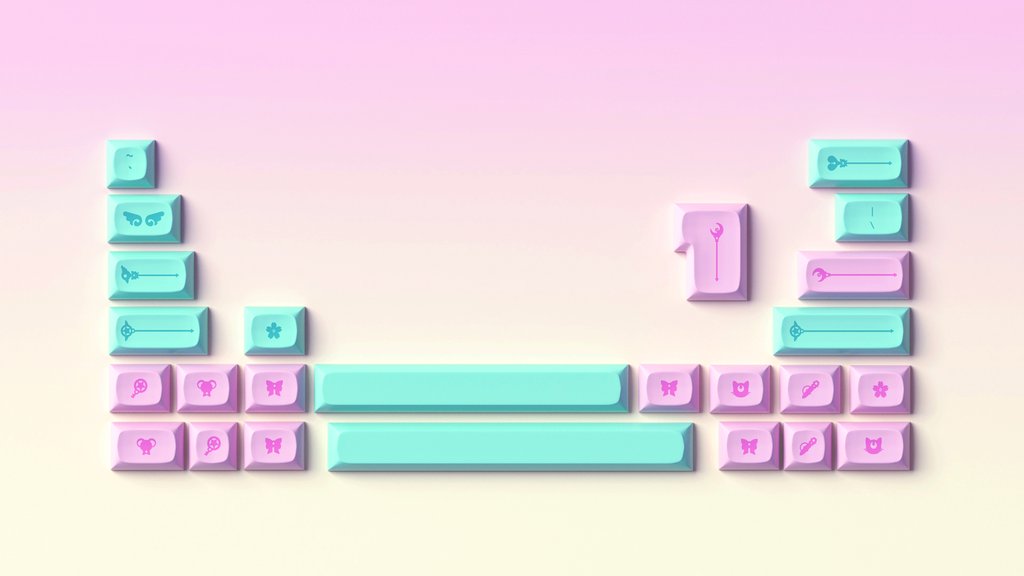 Colour Swap Kit ***SOLD OUT***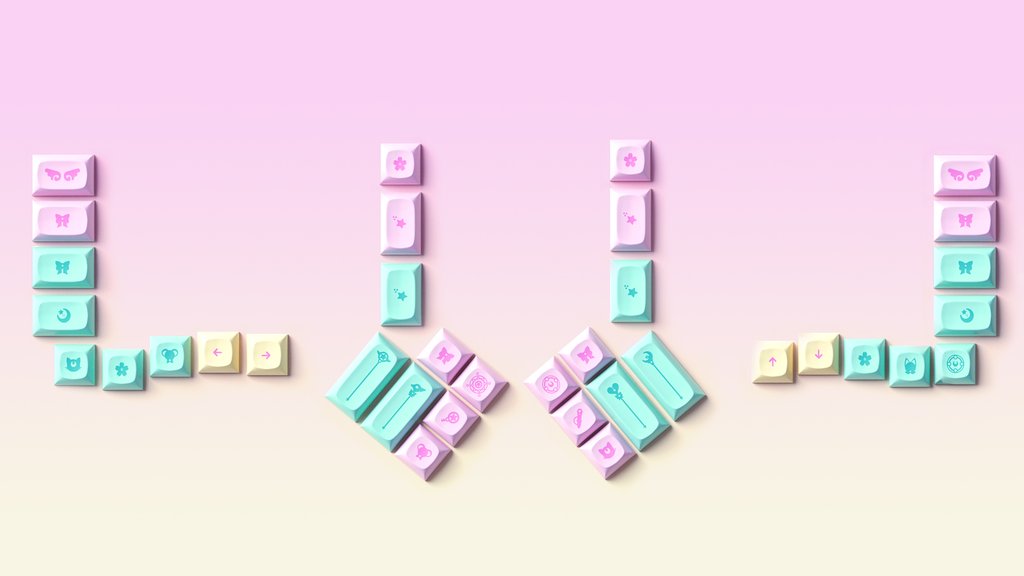 Ergodox Kit ***SOLD OUT***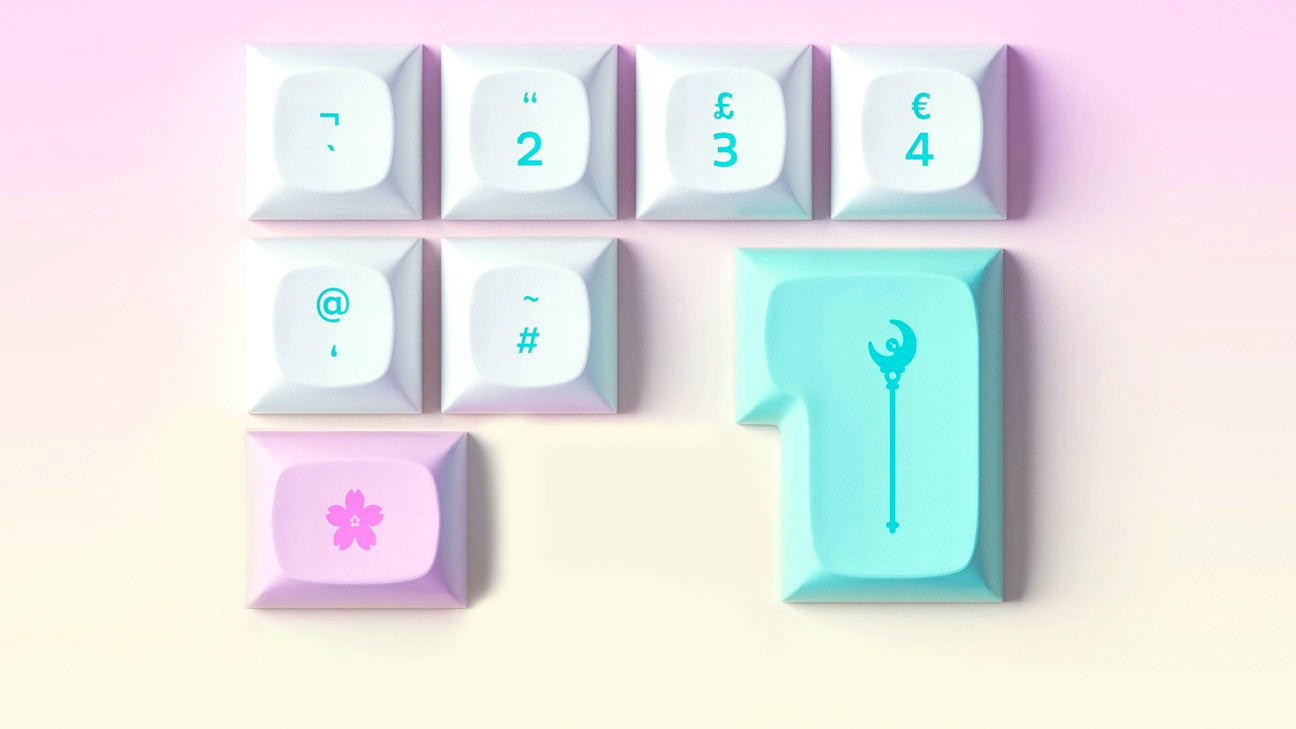 Iso Kit ***SOLD OUT***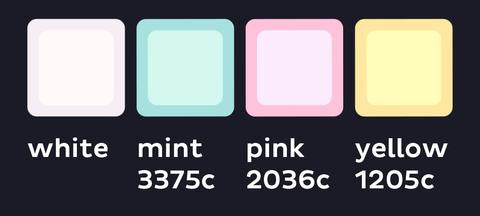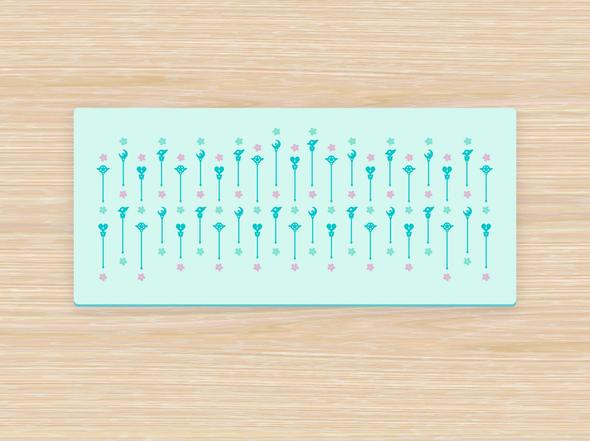 Mint Deskmat ***SOLD OUT***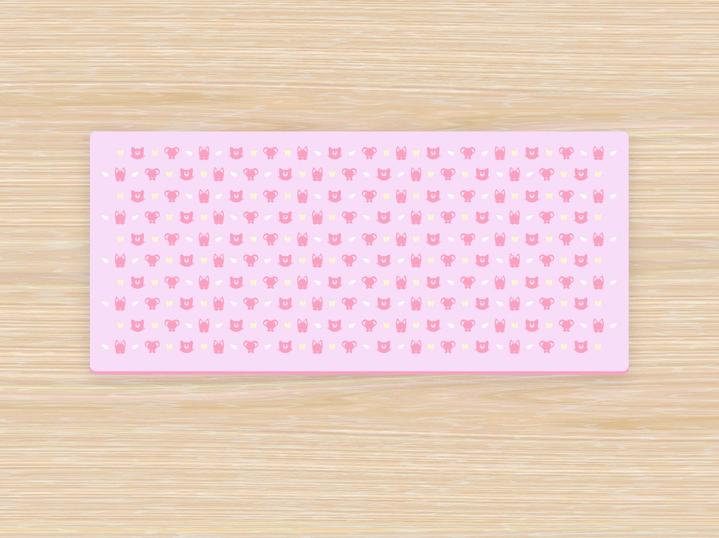 Pink Deskmat ***SOLD OUT***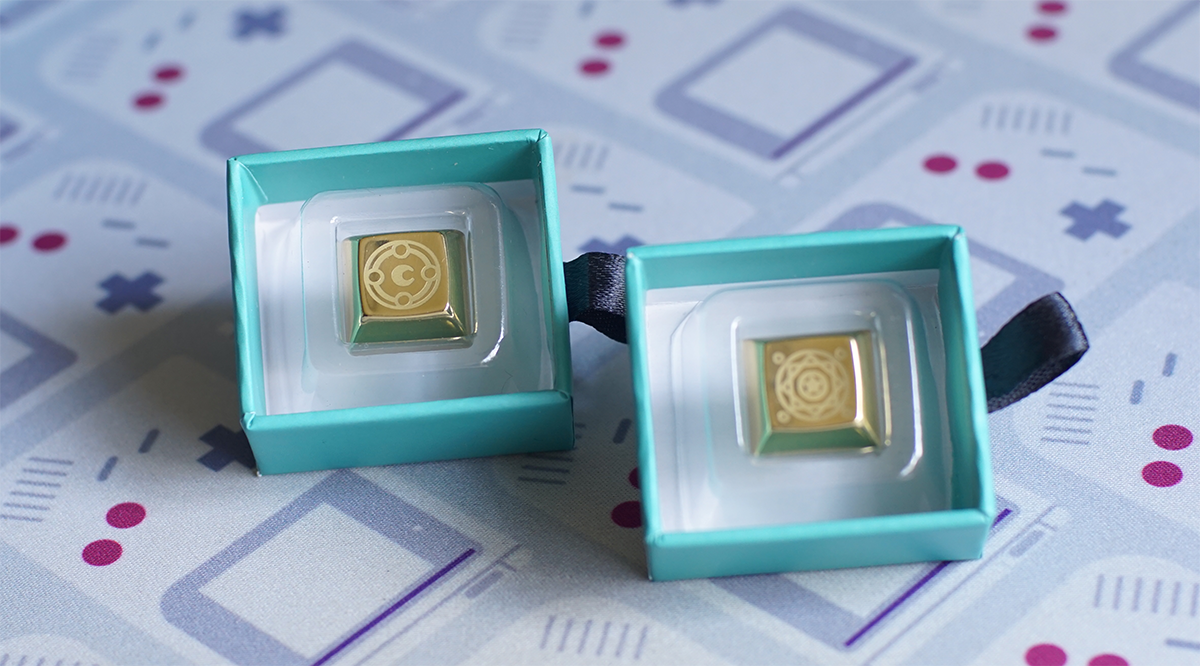 Moon - Salvun Artisan ***SOLD OUT***
Star - Salvun Artisan ***SOLD OUT***
A throwback to iconic anime of the 90s, transform your keyboard from school girl to cool girl. ✧(ꈍᴗꈍ)✧
Think back to your favorite cherry blossom watching (花見 hanami) episodes when you fill your board with PBT dye sublimated caps in pastel pinks, mints, and a touch of light yellow.

Brought to you by the same factory which produced the legendary DSA Drifter, Keyreative is known for their unique Reverse PBT DyeSub methodology, producing vibrant color combinations otherwise impossible.
Details
Dye Sublimation PBT
DSA Profile
Designed by mintlodica

Group buy updates here
Alphas Kit

TKL / 60 Kit

Numpad Kit

Novelties Kit

40s / Ortho

Colour Swap 60

Ergodox

Iso

Moon - Salvun Artisan

Star - Salvun Artisan

Pantones

Group Buy Policy
Additional products added with this item will be shipped when this product is ready to ship.
This item currently does not have an expected shipping date, however, this once an estimate production and shipping date can be determined this page will be updated.
Sometimes things can and do go wrong, which can change this date.
You are entitled to cancel and refund your preorder, which means you forfeit any preorder bonuses.
By purchasing this item, you acknowledge that you understand and agree what is written above.
We appreciate you sticking around to complete the buy as this will help us when ordering.